Organic feast: 10 at Claymore
[Media Invite]
Can i just say that i'm a friend of
Pan Pacific Orchard
? It's not easy to find a place that does both my favorite meals well i.e. Brunch and Tea (read my review on the
Lobby Lounge
here). This time, i had the brunch buffet at
10 at Claymore
, a modern bistro grill offering a sumptuous collection of contemporary
European cuisine
, accentuated with some
Pacific Seafood
touches.
Now feast on the buffet spread before i introduce you to their special 'Plates of Pleasure'.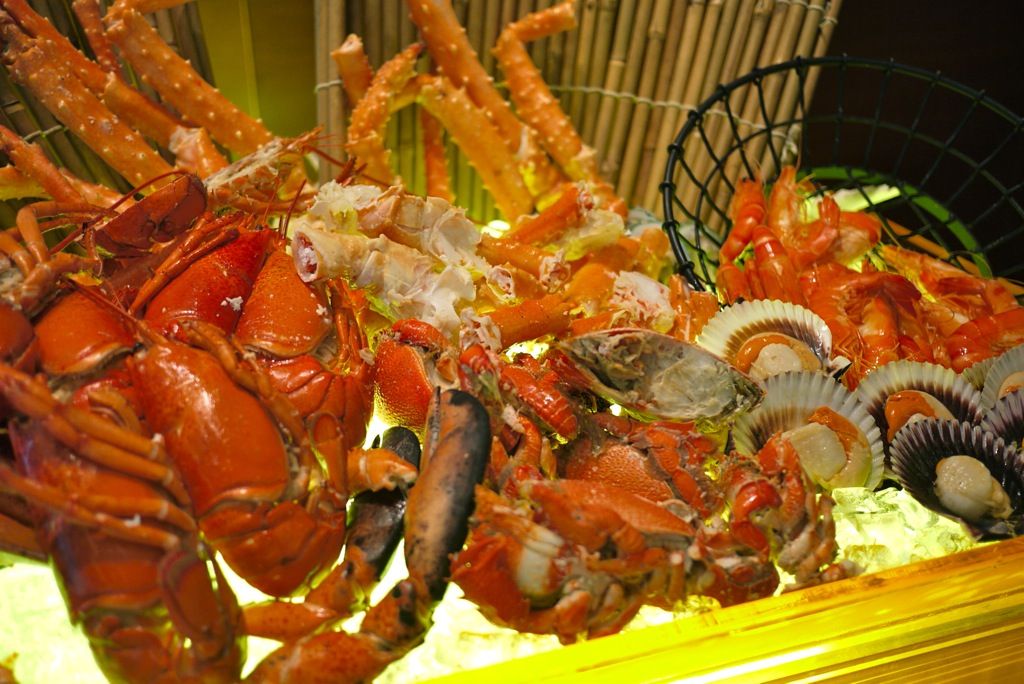 All my favorite crustaceans! Fresh and chilled.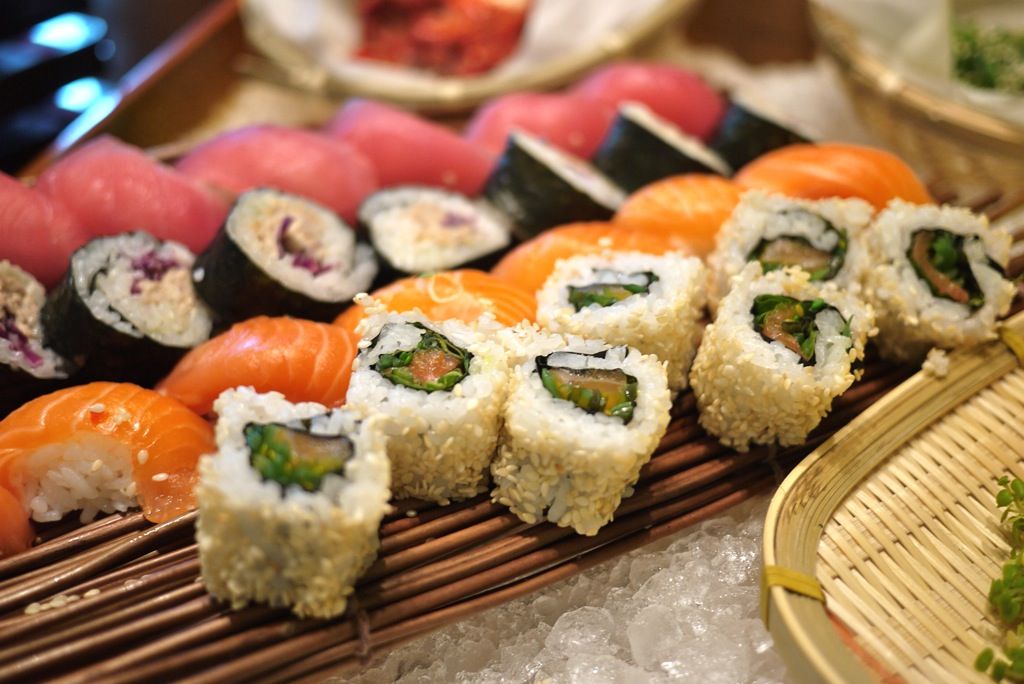 Quality sushi and sashimi
Freshly shucked oysters. There's a choice of the creamy and more substantial Canadian Fanny Bay oysters or the delicate French Fine De Bretagne ones. Our favorite were the Canadian no doubt.
Can't say no to the Iberico ham that was the centerpiece display (till i devoured it whole). The cheeses that i love are available as well, and i spotted smoked cheddar and blue cheese too. How can ham and cheese go wrong, especially if they are of such fine grade. The Whole Roast Wagyu Bolar Blade has a fine marbling of between 9 to 10 and it was quite juicy despite its dry appearance.
There's quite a variety of Chinese dishes in fact and all are well executed. The Steamed Lotus Rice was fragrant though i wish for it to be more moist. They even have Herbal Prawns and Sri Lankan Pepper Crab on the spread (which i gave a miss because i didn't want to dirty my hands). Oh and that Kurobuta Pork should not be missed as well.
Remember to save space for
10 at Claymore's popular '
Plates of Pleasure
'. In the months of April and May, these delicious plates are
Organic
! You would be happy to know that
you get unlimited servings of these petite plates and every dish was stellar.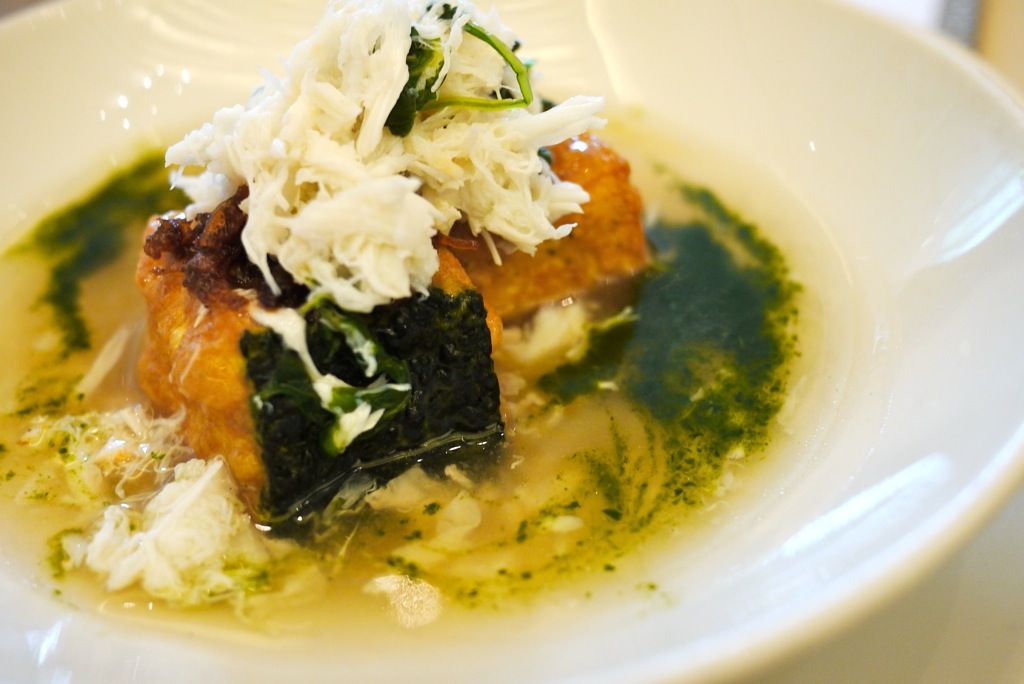 The
Organic Pressed Home-Made Dou Fu
was silky on the inside and the golden exterior was really aromatic. The green stuff is actually organic spinach which is compressed together with the toufu. Love the light tasting broth which is slightly sweeted by the Pacific Blue Crab.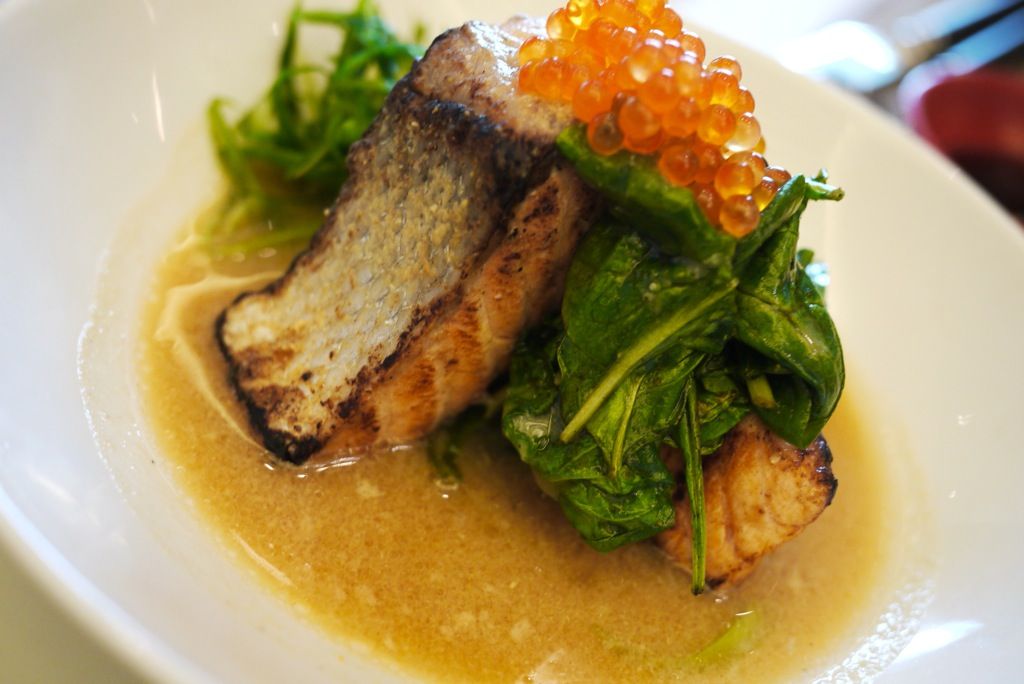 While the
Norwegian Wild Salmon in Imperial Bonito-Miso Broth
may not have a strong miso taste (i'm comparing it to Nobu's famed Miso Cod), i appreciated the light touch in flavoring, leaving the fish to speak for itself. The perfectly cooked meat gave way to a moist pink centre which was just of the right texture.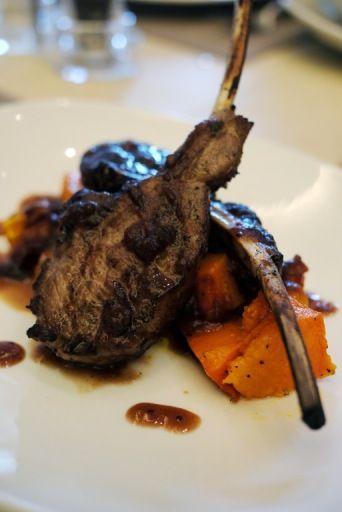 The meats were more heavily flavored but i do enjoy strong flavors. The
Australian Mountain Range Rack of Lamb
was coated with the interesting Berries-Balsamic Glaze and served with Organic Buttered Pumpkin which were delightfully sweet. This is why i love organic foods.
Our favorite dish was the
New Zealand Grass-Fed Beef Tenderloin
no doubt. The fork tender medallion had such an amazing texture that i hardly needed to chew on it. Chef Chris explained that the meat is roasted under low temperature (similar to sous vide but in an oven) to break down all the veins typical of grass fed beef. They do it for the lamb rack too. The creamy and starchy Mashed Organic Potato with Truffle was irresistible and Nutty Marmalade Crème was a great complement to the meat.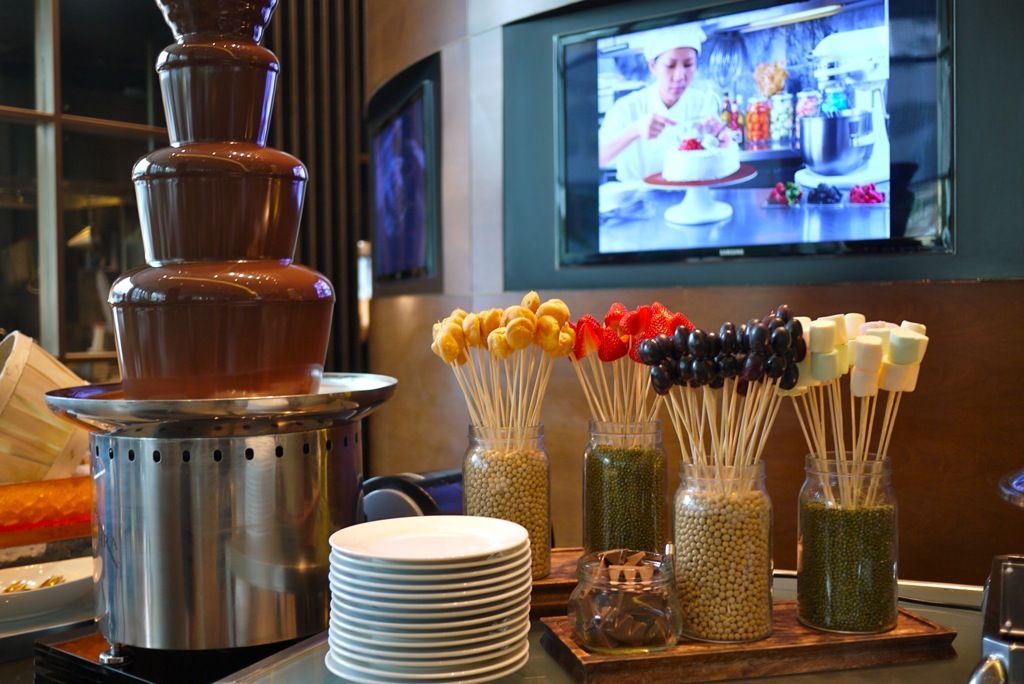 The sweet section was quite extensive as well with many cakes, puddings and more. We had the interesting Lemongrass ice cream from New Zealand that day. I quite enjoyed the bread pudding, as well as the petite mango pudding.
Do not give the crepes a miss. We asked for the extra crispy one with Mao Shan Wang Durian topping and it was out of this world. The puree is the real deal and it's a convenient way of eating durian really. Damn i'm missing this.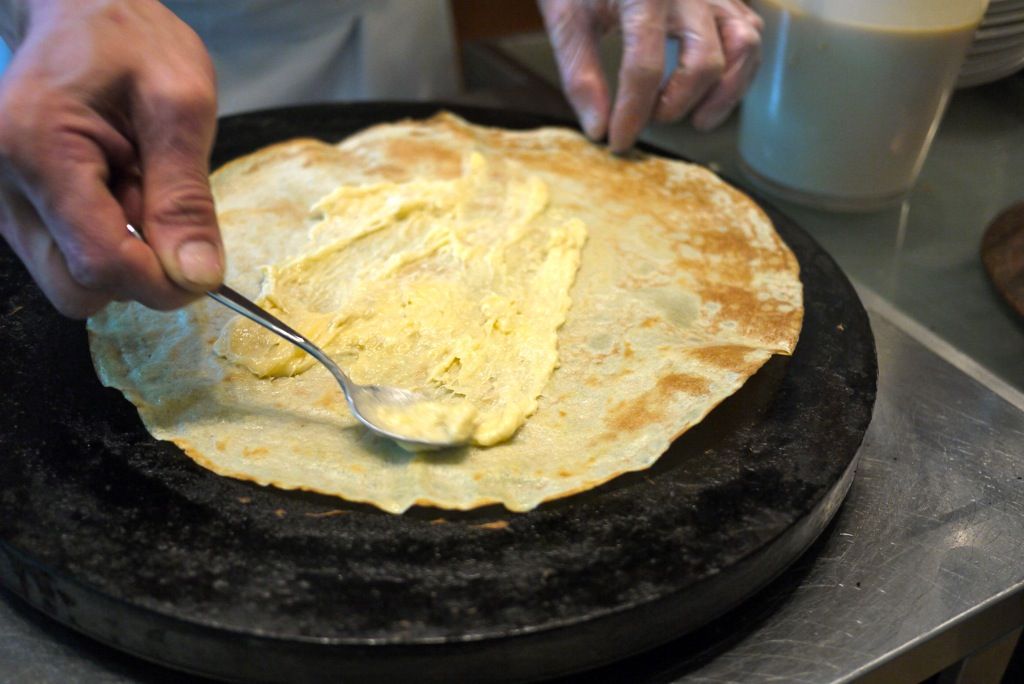 The 'Organic Plates of Pleasure' is available daily from 1 April 2013 to 31 May 2013 with the option of free flow beer and wine or champagne at a cost. Prices are as follows:
Daily Dinner: $59
Sunday Brunch: $68


10 at Claymore
Pan Pacific Orchard, Singapore
10 Claymore Road
Tel: +65 6737 0811