I had the privilege of attending the opening night of Ong Shunmugam's fifth collection Whenever I Fall at Your Feet at the National Museum of Singapore. Priscilla's label has always focused on engaging the modern women in dialogue about the Asian origin and identity and this collection has brought that theme out even more strongly with its dedication to the historic structures in Singapore.

Each piece of garment was designed after a national monument or other historic buildings and places such as the Cenotaph, Tanjong Pagar Railway and Tiong Bahru flats to name a few. They serve as a reminder for us to re-evaluate the importance of history and reconsider the destruction of the past in our chase for development and progress.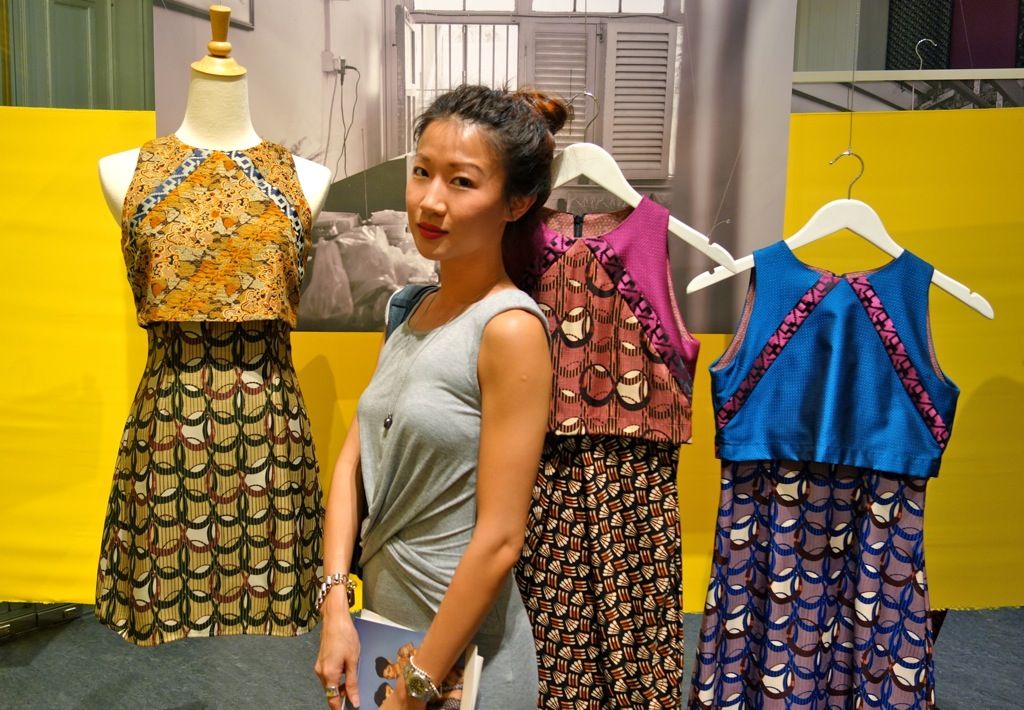 On a lighter note, introducing the Tiong Bahru flats dresses. I love the one on the left!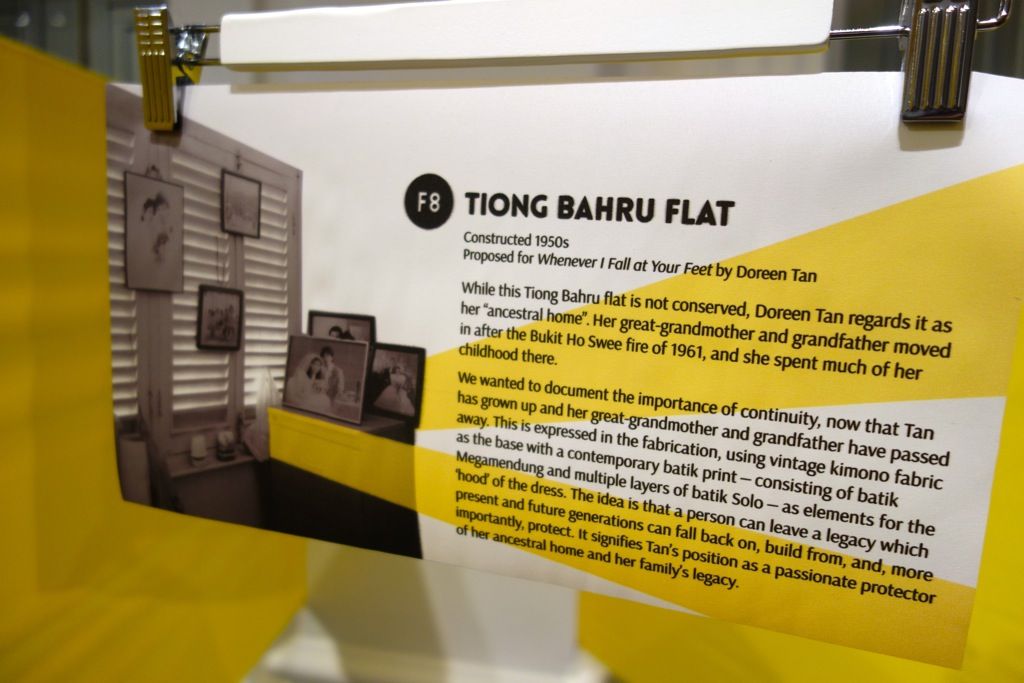 To me, these are pieces of art and not just clothes. The designs embody the silhouette of the socio-historical foundations of the buildings, as well as personal emotions that people have towards them. Filmmaker Jacky Lee and Photographer Clarence Aw tastefully captured these anecdotes on media and you would be able to gain an insight to the what, why, and how the collection came about.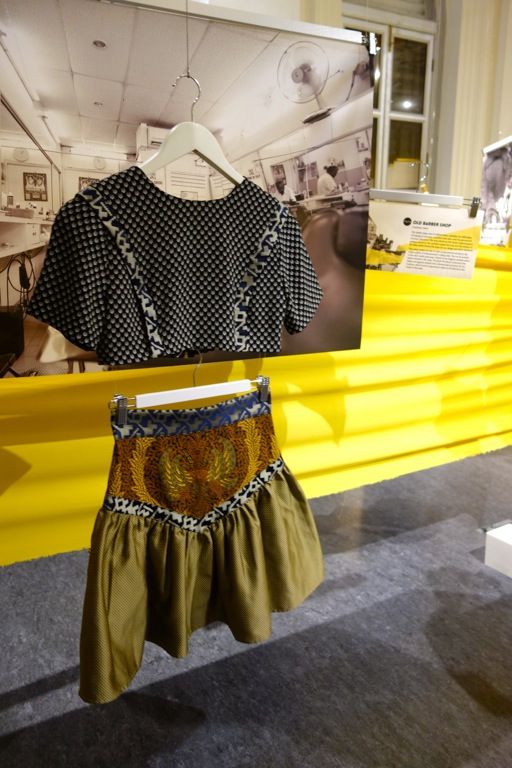 One of my favorite outfits, the F16 blouse and F13 skirt inspired by an Indian barbershop in Holland Village. The fabric design and colors are drawn from the cutting tools and religious symbols which feature in the shop.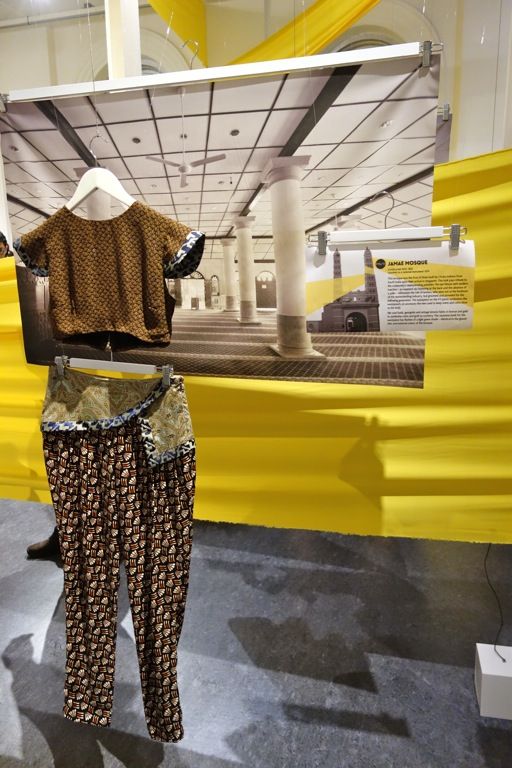 My other favorite, cropped top and pants suit inspired by the Jamae Mosque. Also digging another fuchsia ensemble based on the Former Cathay Building. Too many great pieces!
Drinks for the night was sponsored by Grey Goose Guild. Teh O Ais Limau specially created for the exhibition. Very tasty! The cool stirrer spins around in the champagne glass when you swirl the drink. It also doubles as a hair pin! ;)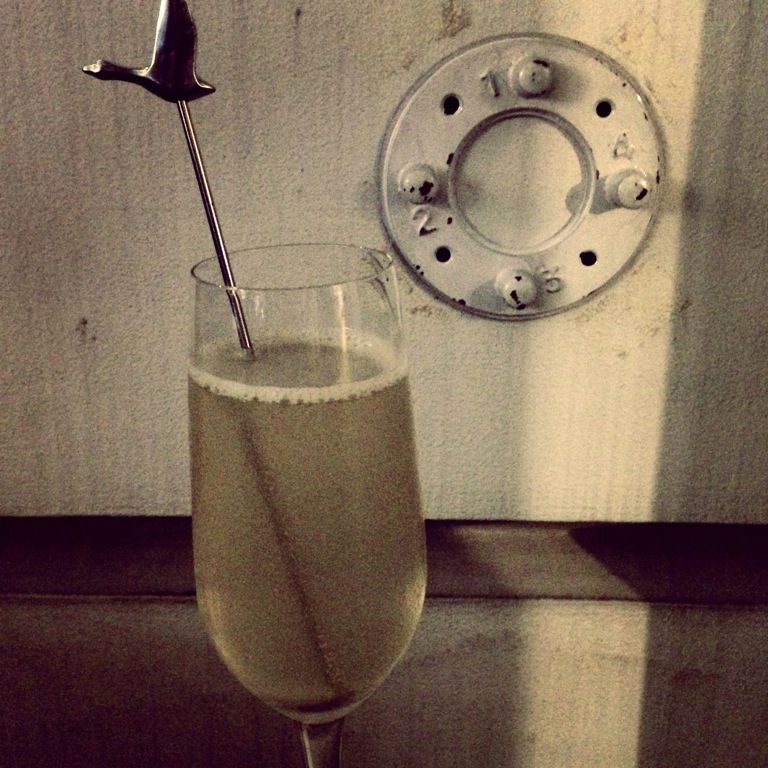 Fly away little goose.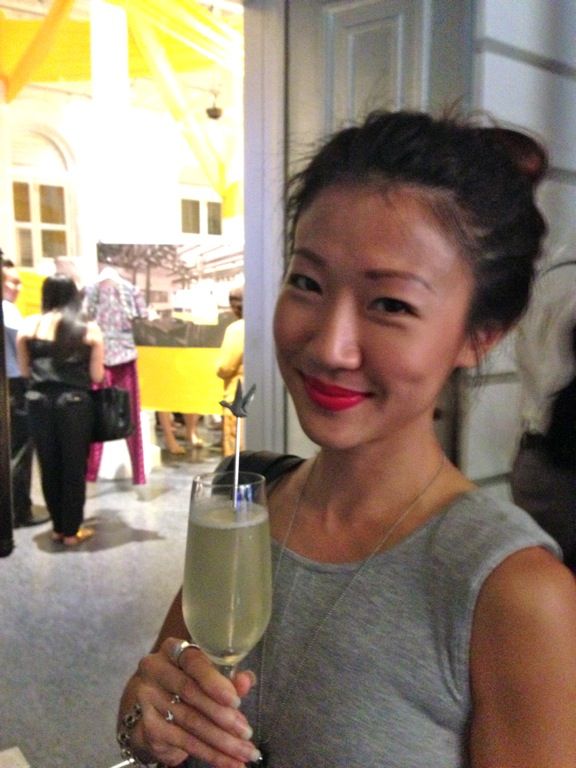 Remember to check out the exhibition at the

Stamford Gallery

at the

National Museum of Singapore

from now

till 28 July

, 10am to 6pm daily. Admission is free. A

Designer's Talk and Tour

will be held on

21 July, 4.30 to 6pm

. Registration is required so drop your contact details at

info@ongshunmugam.com

by 15 July 2013.


Wear a piece of history today.