Our favorite wood-fired bakehouse Firebake has launched a refreshed lunch menu and also more new items to tantalize our taste buds! In its latest dishes, Firebake goes 'back to basics', offering quality bakes that reach out to childhood memories and comfort.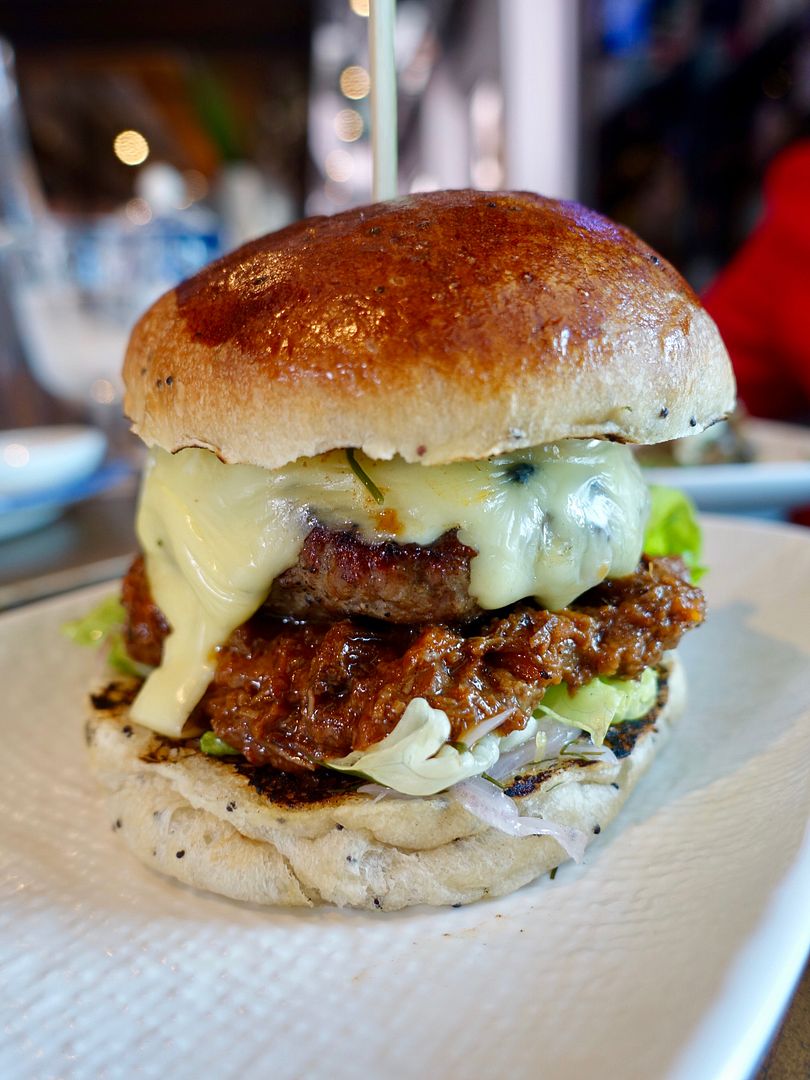 My childhood would have been a lot more awesome if i've had something like the Firebake Tartine ($18 for full portion – available for brunch & lunch), an open-faced sandwich featuring a slice of Seedy sourdough. 
The Seedy is my favorite loaf at Firebake. Made with organic wholemeal with toasted sesame and pumpkin seeds, each bite is full of nutty crunch and fragrance. The toppings vary from time to time, and i had a slice topped with avocado, sauteed mushrooms, feta, pickled pistachio and cress. This is bound to satisfy any brunchy cravings!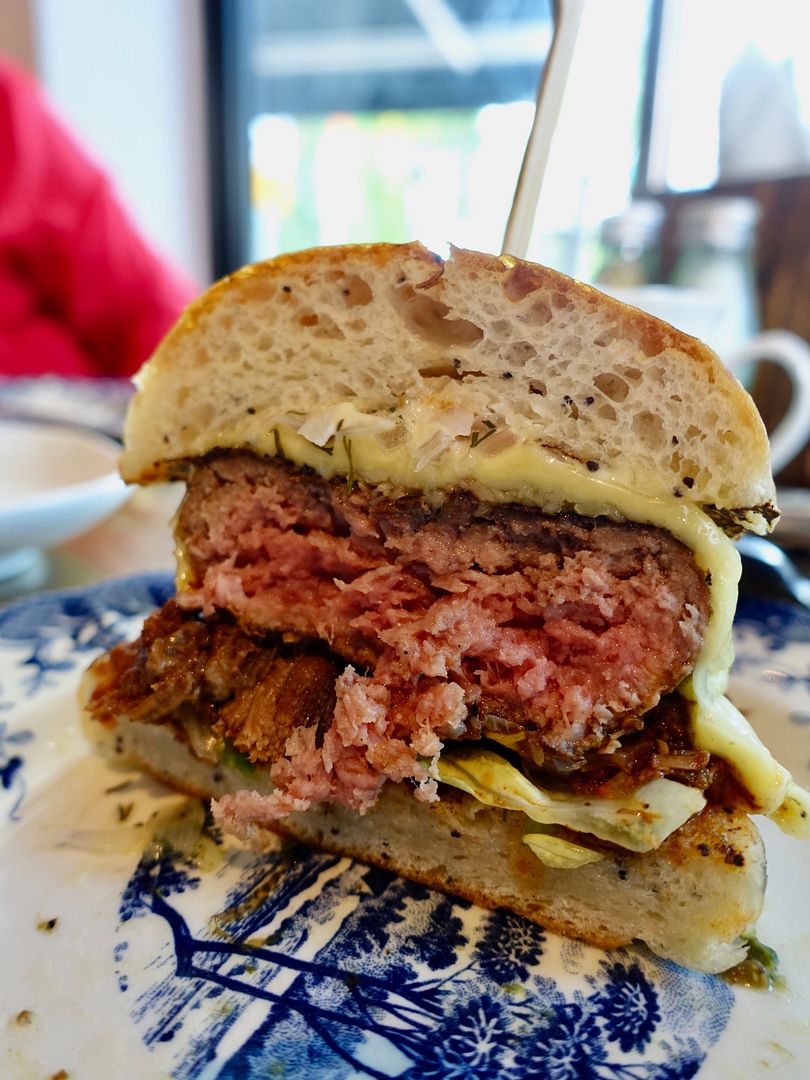 Forget the Shake Shack queue guys and check out the Firebake Wagyu Cheese Burger ($18 – available for brunch & lunch). The fluffy house-baked wood-fired sourdough potato buns sandwich a juicy medium-done Australian Wagyu patty (with the perfect balance of lean and fatty mince). Hidden between the layer of meat, bun and melted cheddar are more umami surprises- an extra pat of butter, Grana Padano parmesan and -drumrolls- a thick tomato-based beef sauce created by Firebake's founder, Konstantino Blokbergen. This sauce is inspired by the traditional Greek pastitsada stew and boy that really changes everything.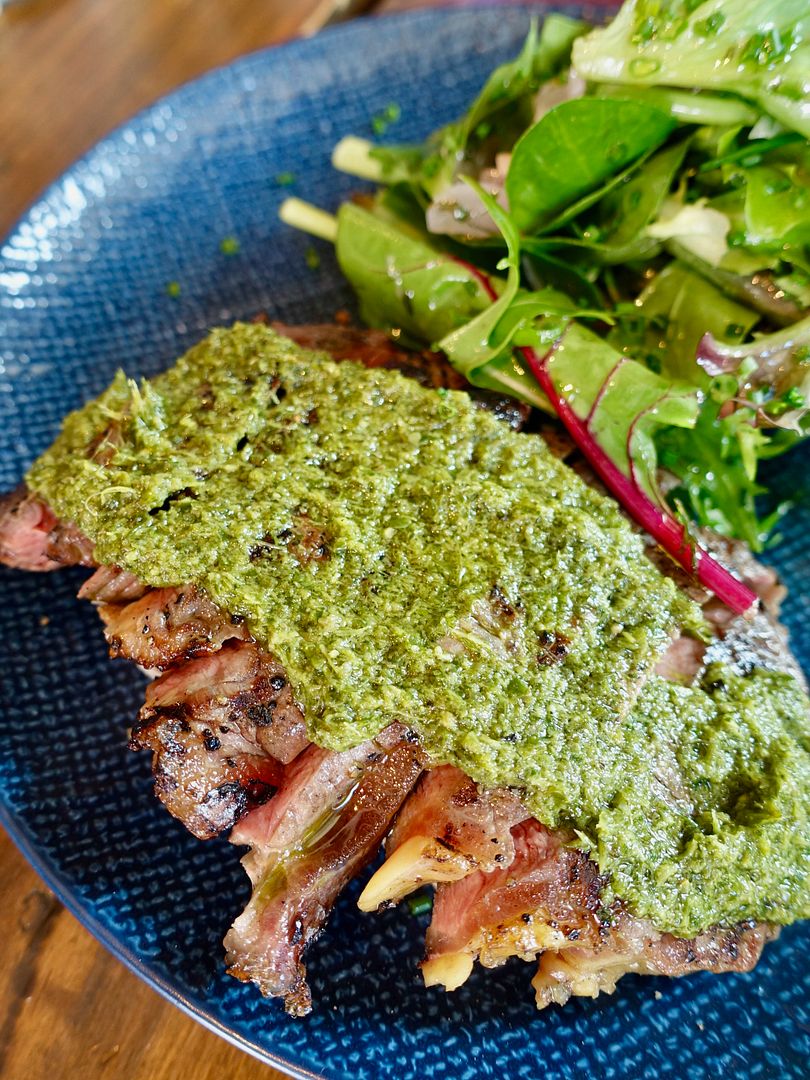 Another new favorite for me is the Grilled Argentinian Striploin ($28 – available all day) which is topped with a refreshing and vibrant salsa verde. Argentinian steaks are known for their intensely flavorful profile and this 220g lean steak is no different. The beef is grilled to medium over Firebake's traditional wood stove and served over a slice of rye bread. Absolutely rustic way to enjoy the slab.