The Italian throw an insane party and you can expect the same at Zafferano's Saturday Champagne Brunch specially curated by Head Chef Emanuele Faggi. The hearty brunch features 3 generous courses of Italian perennial favourites, served sharing-style at the table – the exact way Italian families have enjoyed their get-togethers for generations, as well as, a lavish spread of Italian sweets at the dessert bar.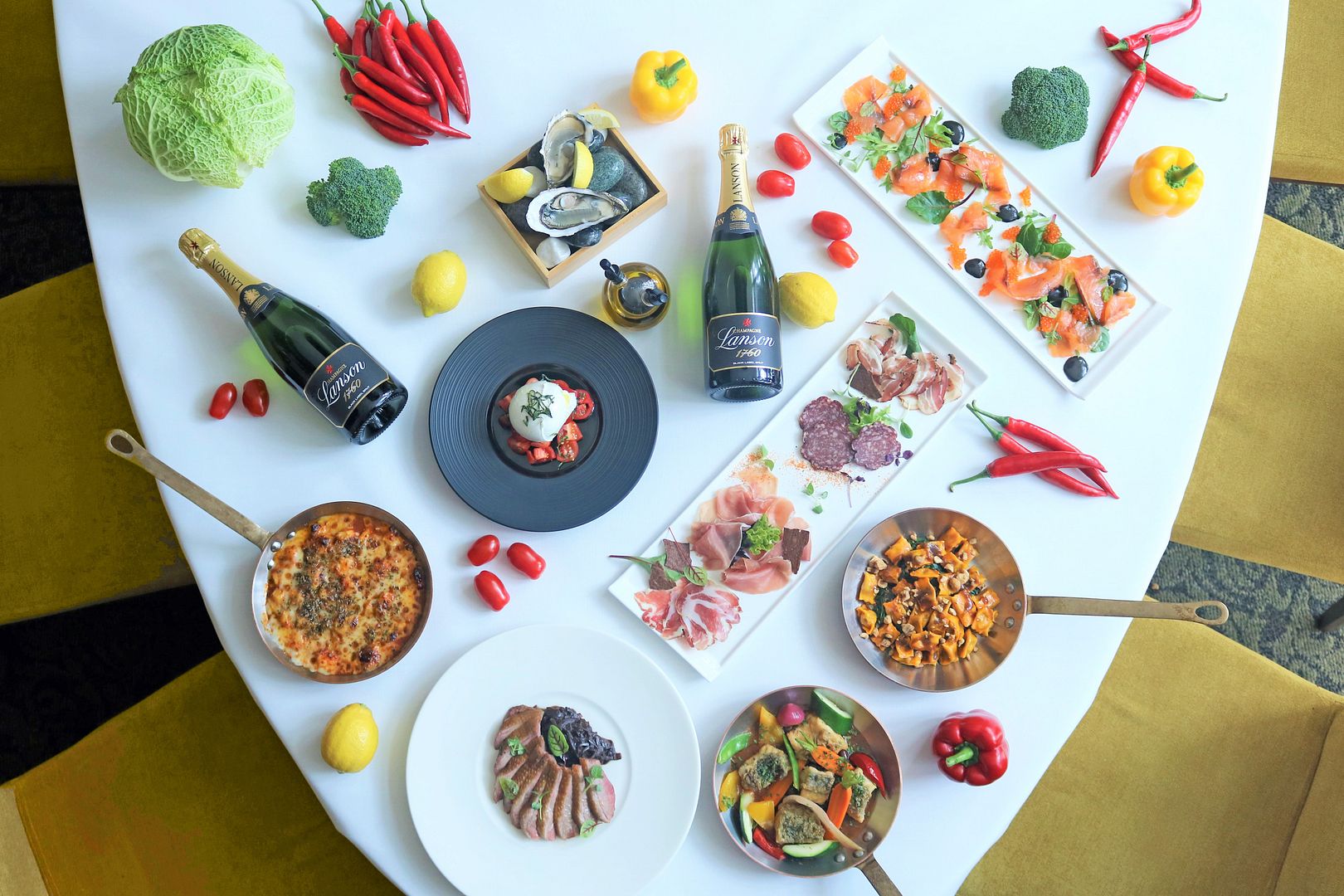 Go hungry is my last words for you.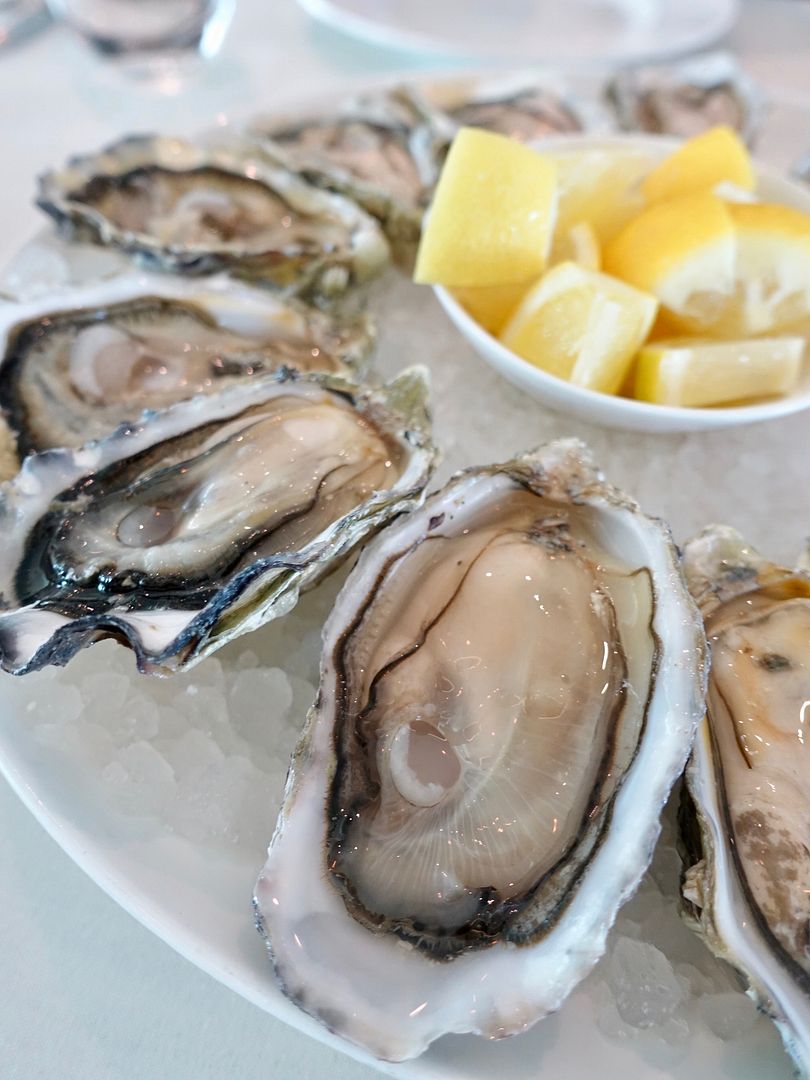 The feast starts with live seasonal oysters. Each diner gets two oysters but you get unlimited servings of all the other items. One portion of the appetizers is served first but feel free to ask your server for extras of whatever you like.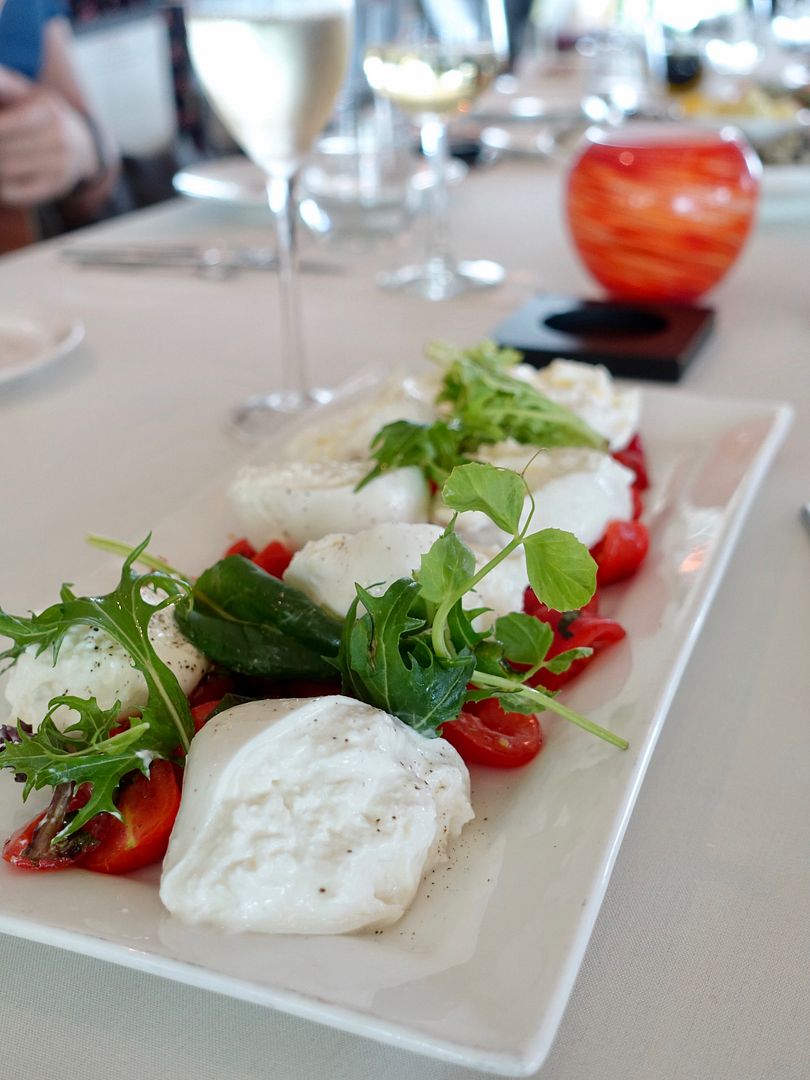 Fresh Italian burrata served with tomatoes is a must and boy are they creamy!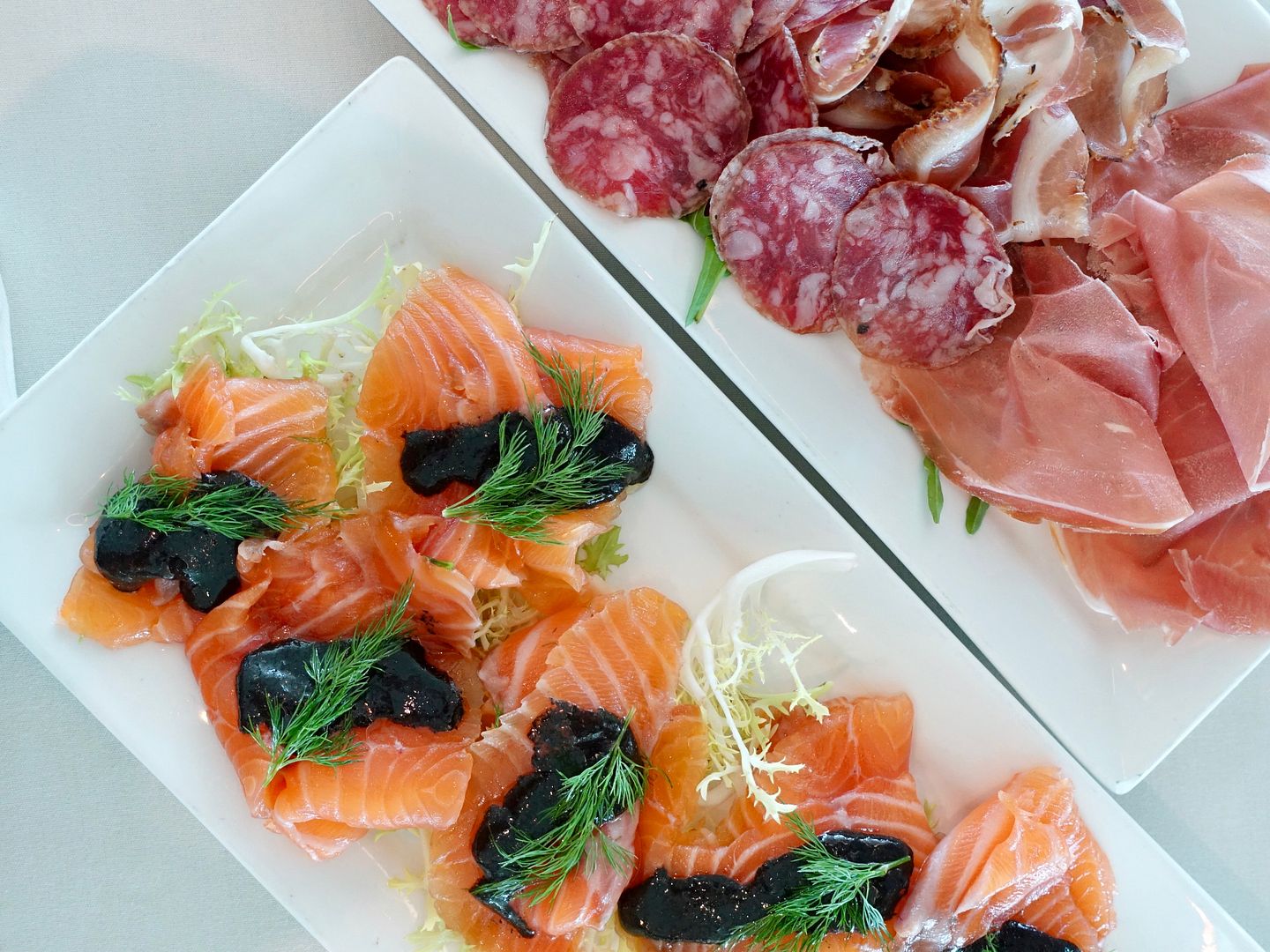 I couldn't fault the other cold sides of marinated salmon topped with avruga caviar
 and selection of cold cuts
.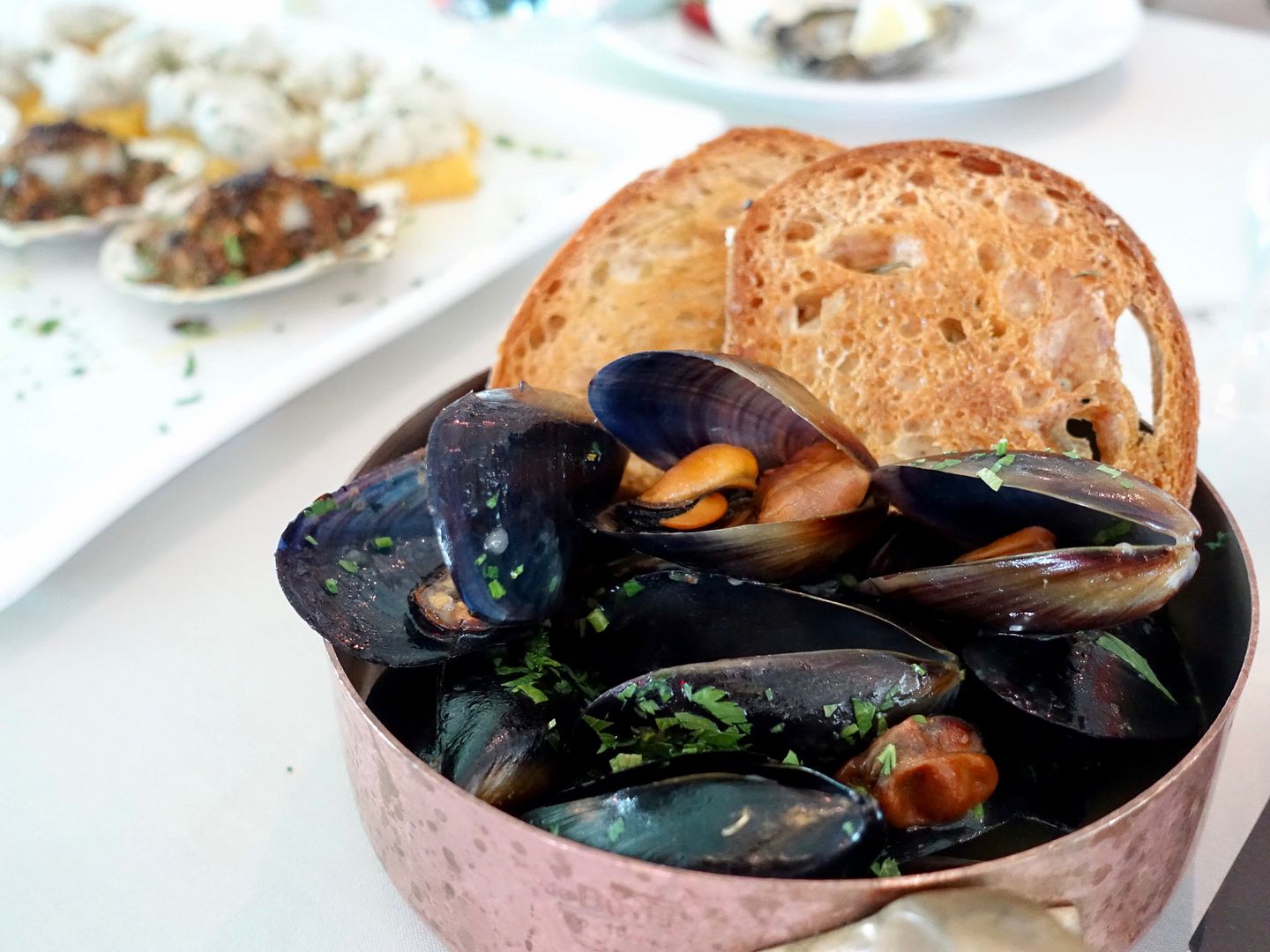 If you need something to warm you up, the stewed mussels in pepper broth with rosemary croutons fits the bill. They could have served fluffier bread so that they could soak up more of the broth.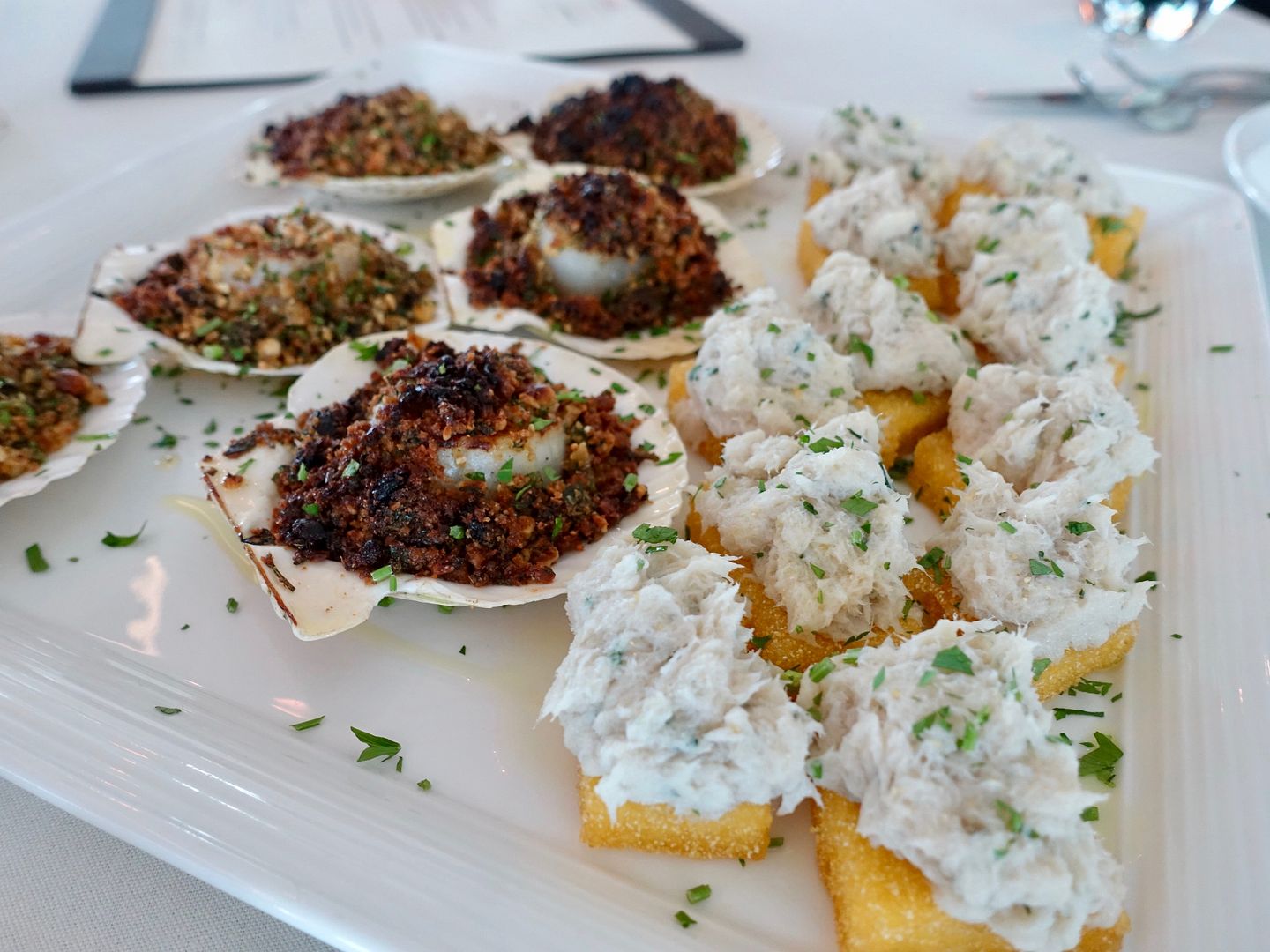 No one stands between me and the gratin Hokkaido scallops. The succulent flesh was topped with a mixture of savory crunch bread, parsley, pine nuts, and punctuated with juicy raisins. I'd skip the oily polenta cakes with bacalhau which was super fishy. Also, the sludgy and thick Tuscan soup of tomato and bread topped with Parmesann crumble didn't seem too appetizing so i skipped that altogether.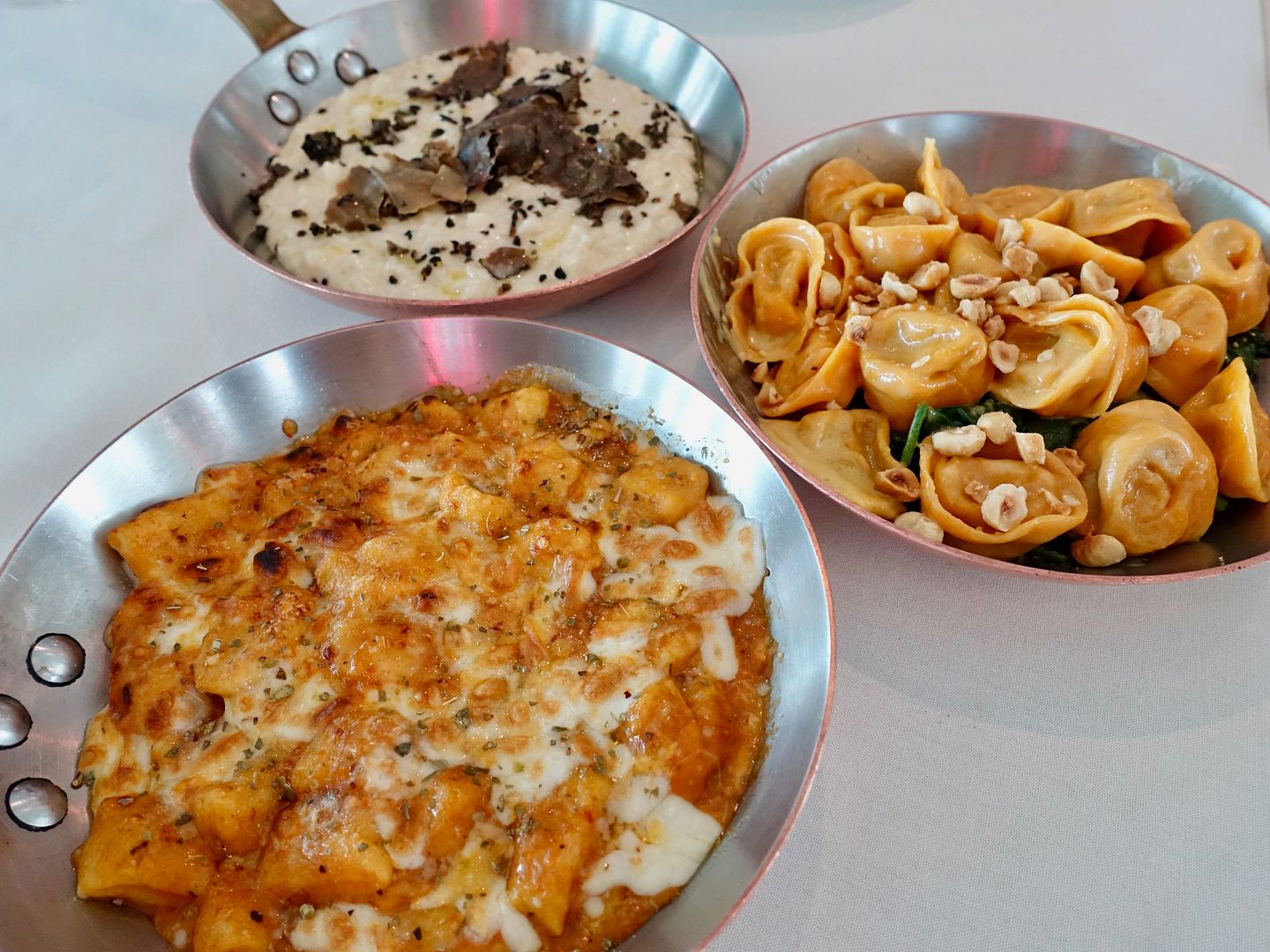 Well, i was right to save my carb quota for the
Primi
course. From top clockwise, there's the superfine 'risotto Acquerello' with four cheeses topped with shaved summer truffle; house-made veal agnolotti with spinach and hazelnuts; and the baked potato gnocchi prepared in Sorrentina style, served with tomato, mozzarella cheese.
The standout was the gnocchi! I would never order gnocchi because the probability of getting a nasty one is pretty high but Zafferano does them perfectly- fluffy light pillows that you never want to stop eating, especially with all that cheese and sauce! The risotto was lovely as well.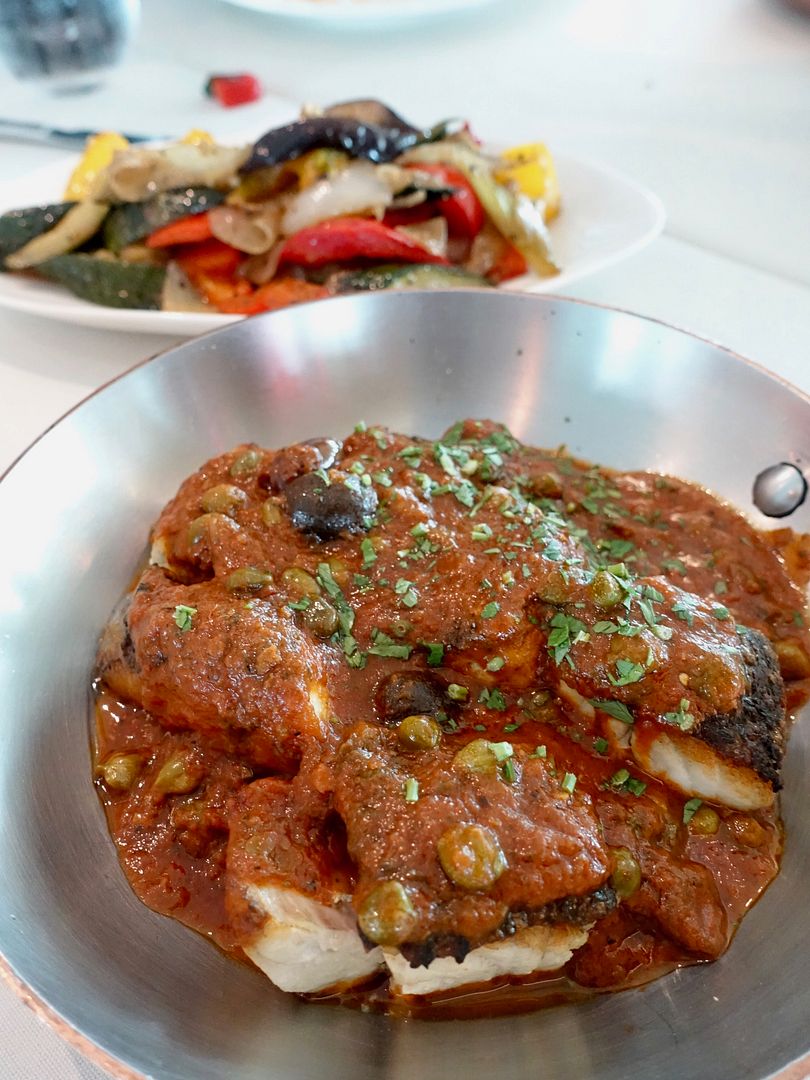 We haven't even gotten to the main courses yet! My pick? The pan-fried seabass prepared in the Mediterranean style with olives, tomato, and fresh thyme, accompanied by rosemary potatoes and sautéed vegetables. I love the brightness in the sauce and the flavors are certainly welcomed after loading on the carbs.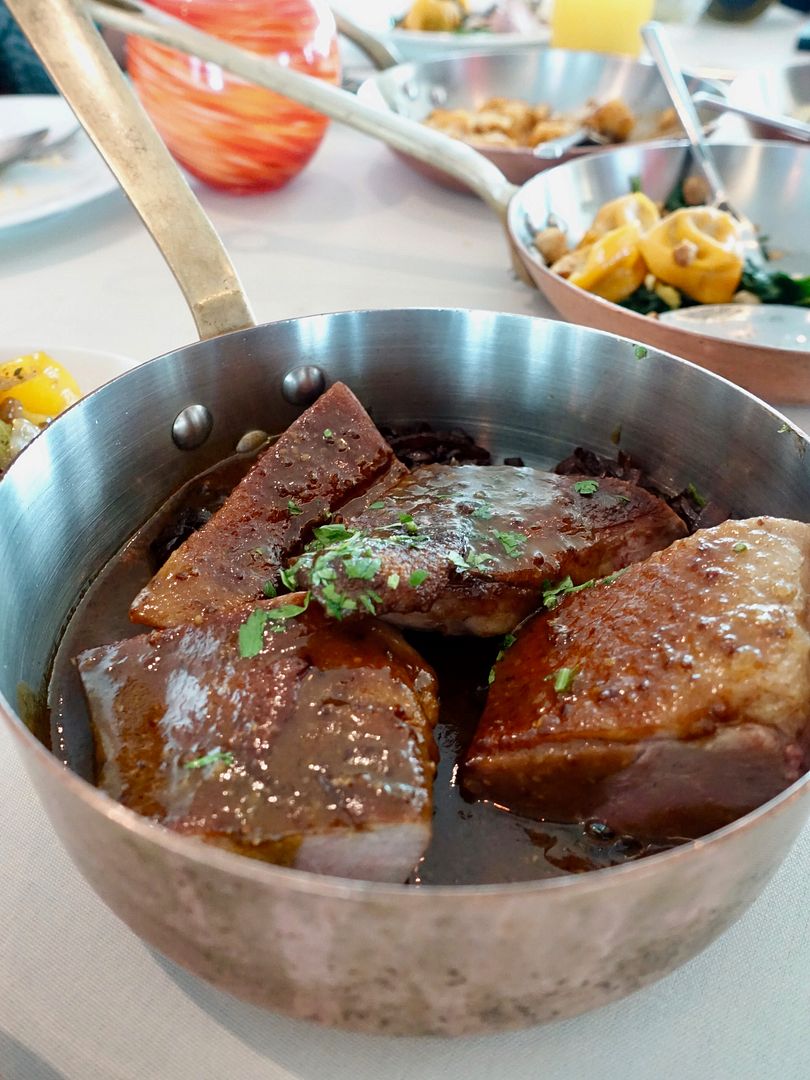 The other meat course is the pan-seared duck breast served with onion compote and mustard sauce but i found it a tad dry.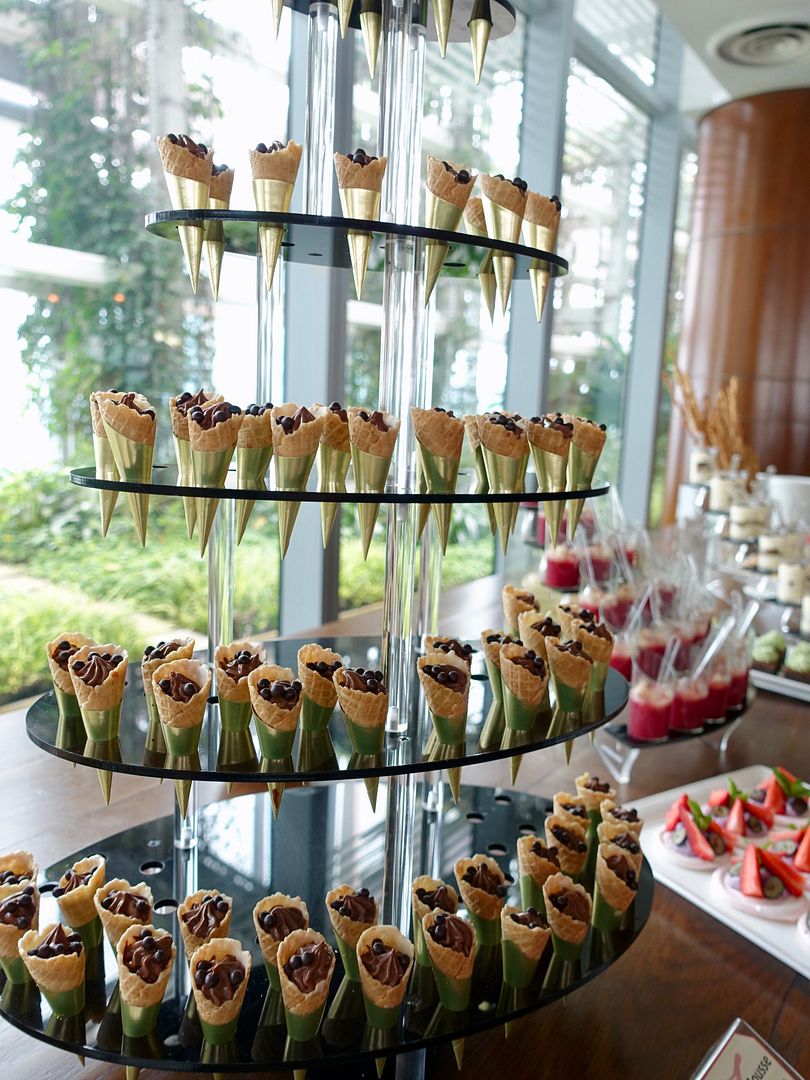 The Bar Del Dolci would be set up for the dessert course. A selection of Italian desserts such as tiramisù, chocolate brownies with pistachio mousse, almond cake with mascarpone cream, mini luscious chocolate mousse, and tarts are made available. My favorite was the chocolate cones and brownies.
Zafferano's Saturday Italian Table Brunch is served from 12pm to 3pm on 27 October 2018 and 24 November 2018 this and is available at $98/pax with free flow of Spumante, beer, house wine, juices and soft drinks, or $128 with the addition of free flow Champagne.

Zafferano
Ocean Financial Centre 10 Collyer Quay, Level 43, Singapore 049315
Tel: +65 6509 1488
Weekdays: 11.30am - 3pm, 5.30pm till late
Sat: 6:30pm till late (last order for food 10pm)
Sunday Brunch: 12 - 3pm