Have a taste of the vast rolling Basque Country right here at the lush Telok Blangah, at the transformed Alkaff Mansion. In partnership with Basqvium, keeper, curator and tireless advocate of Basque cuisine and culture both in and outside Spain, you will experience every facet of Basque culture and cuisine at the restaurants in Alkaff Mansion- TXA and UNA.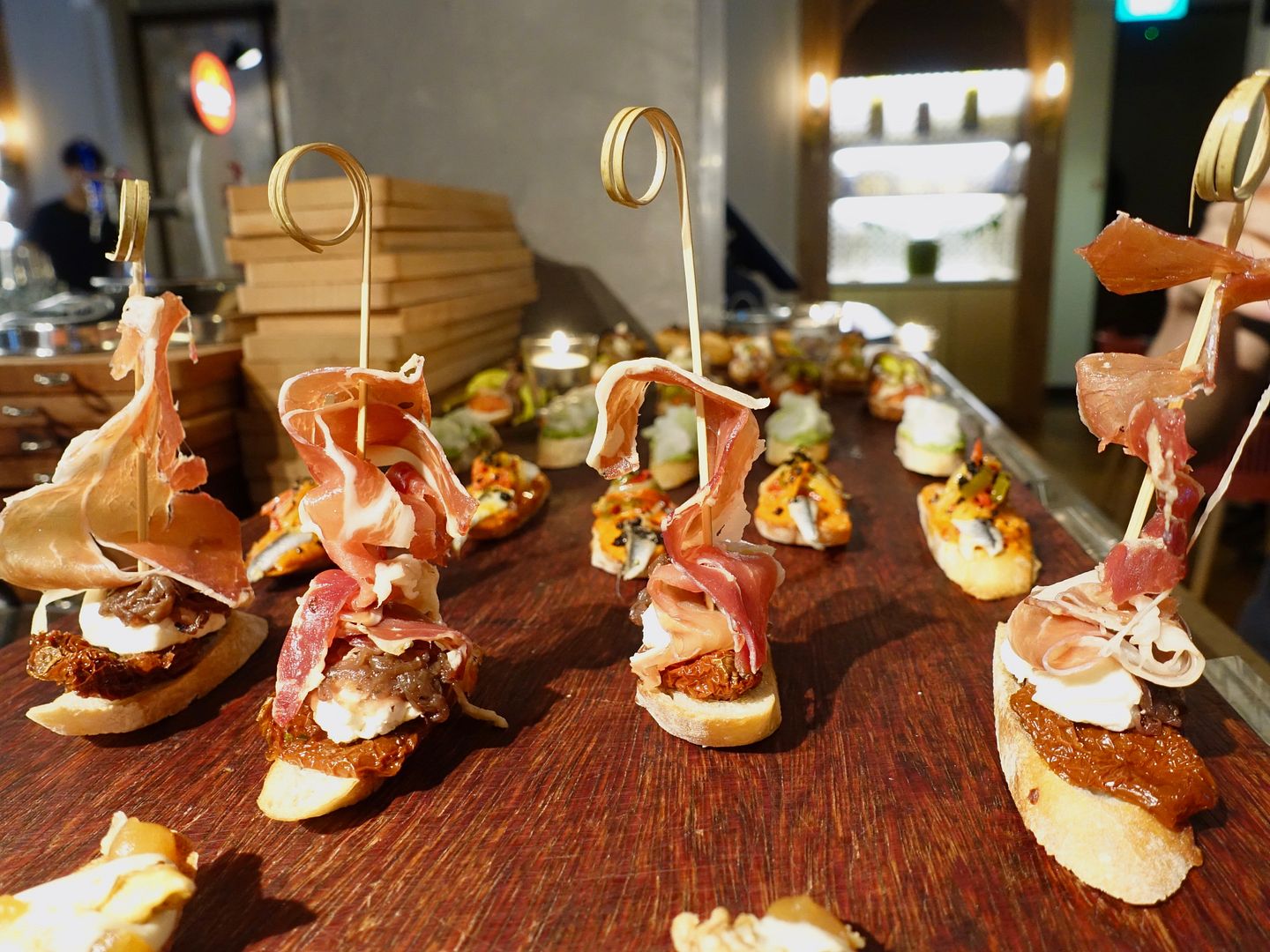 Gone were the claustrophobic and stuffy spaces. Stepping into the mansion, you'd be greeted by the chic open bar/kitchen by
TXA
. Pintxos (pronounced pin-chos) are served on the open counters, like how they do in the North of Spain. Traditionally, these small bites are skewered onto pieces of bread as pre-meal snacks to be enjoyed with a beer or a glass of wine in a bar before lunch or dinner. At TXA, you get an elevated experience with a mix of bites and other sophisticated plates of morsels. created by Basque chefs Marta Elvira Segalés and Silvana Pascual Romero.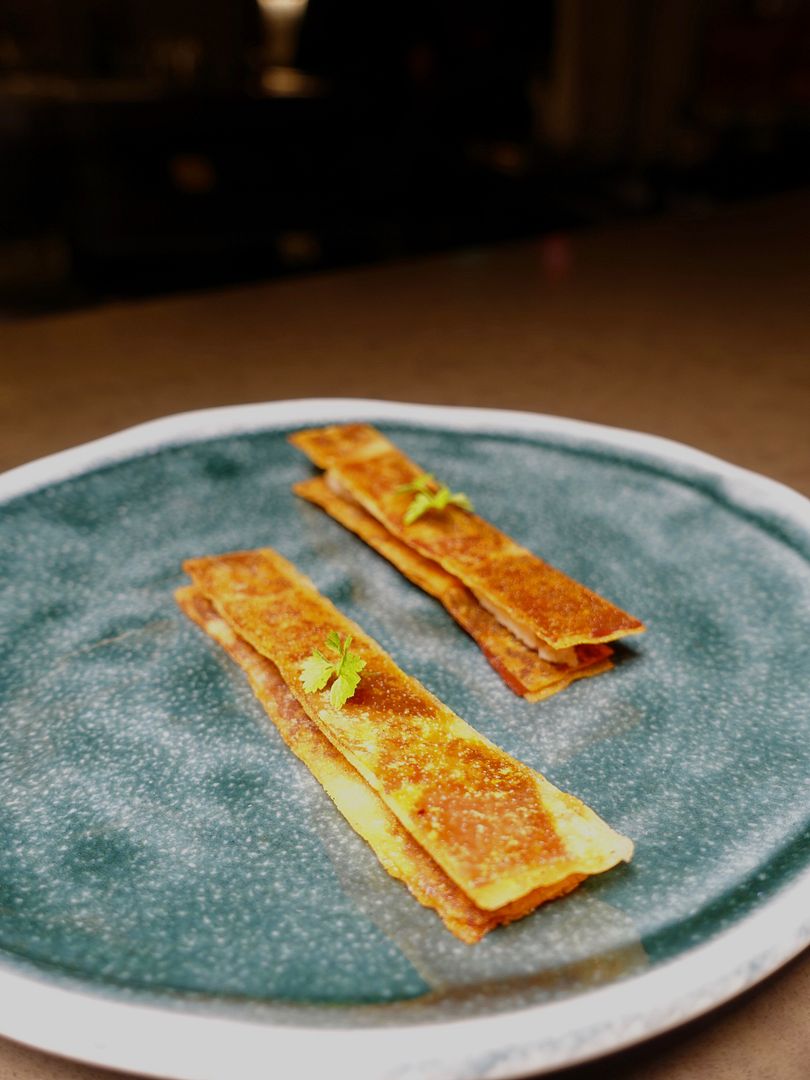 Open your palate to the Basque flavors with the
Aceituna Rellena De Vermouth
($2.90), an olive stuffed with vermouth jelly and orange zest, topped with fennel flower. It'll activate your taste buds for the crunchy 
Crudiente de Jamon
($5) which layers umami Iberico and smoked cod roe sauce between buttery pastry sheets.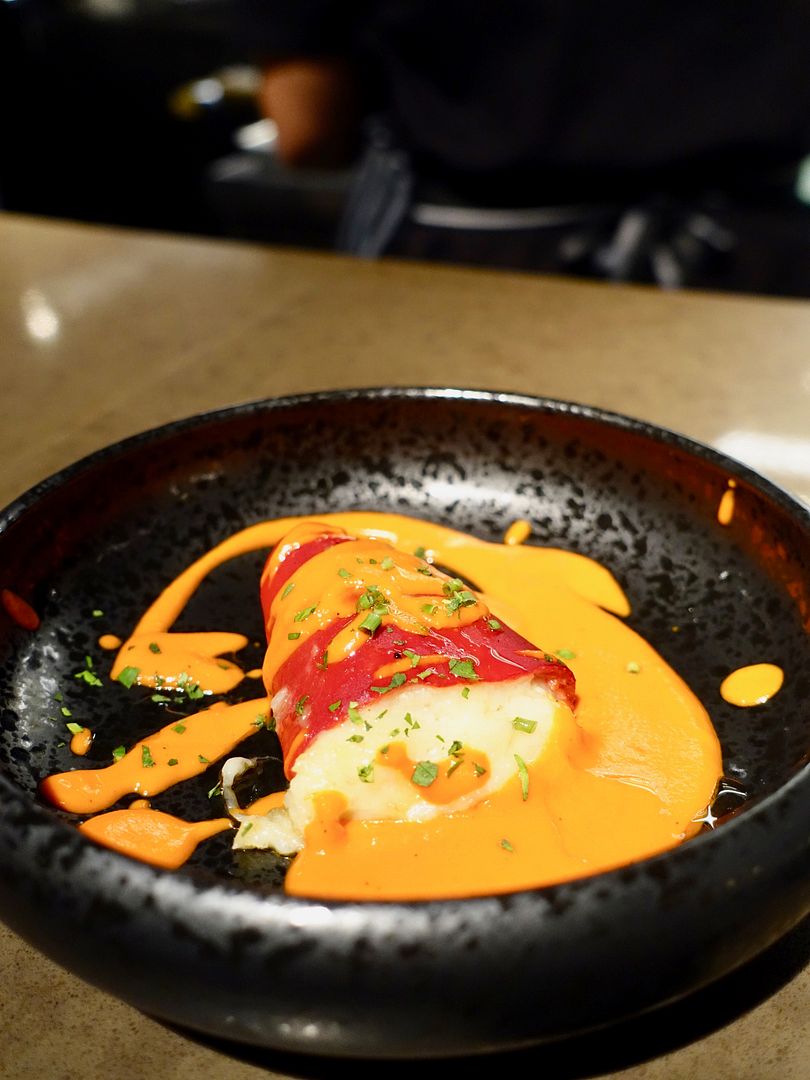 If you're a fan of peppers, there are many peppers pintxos at TXA and truth be told, i could hardly tell the difference since they use a variety of peppers with a mix of fish (mostly anchovies and some tuna). Take your pick from the Pintxo Igeldo ($6.90), Boquerones con piperrada ($3.90) and the Piquillos Rellenos de Brandada ($4). My favorite of the lot would be the last, which reminded me of Portugal somehow due to the use of Bacalao (salted cod fish). I do prefer a hot dish as well instead of cold bites but that's a personal preference.