Nami- Dashi-focused Japanese cuisine
Dashi is the 'Broth of Life' to the Japanese- it is the backbone to all Japanese dishes. At
NAMI Restaurant & Bar
, dashi is an art mastered to perfection by
Head Chef Shigeo Akiba
. While some fine dining restaurants in Singapore only have 1 to 3 dashi for their dishes, Chef Akiba showcases up to 8 different types of dashi in the refined dashi-forward menu, all prepared in-house using meticulous age-old methods and best picks of kelp and bonito and superior seafood.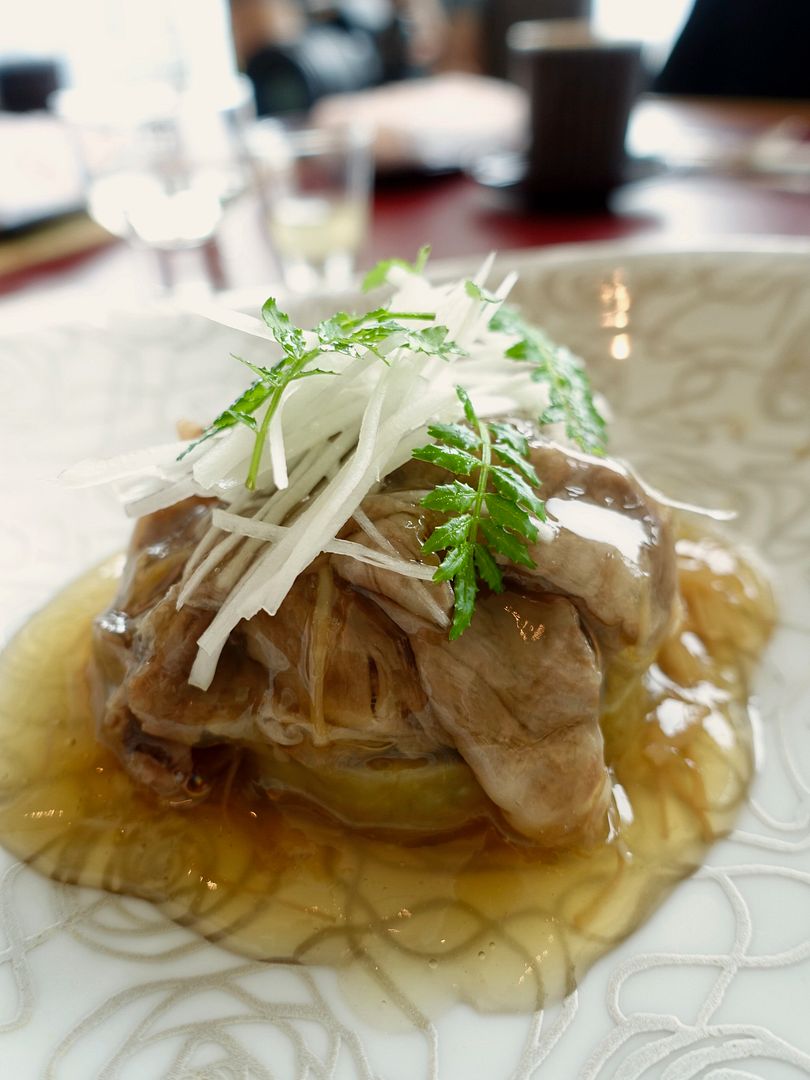 To better appreciate this elixir of life, i'd suggest checking out Nami's
monthly Dashi workshop
($118/pax includes a 4 course lunch) where Chef will break down the various components of the dashi and you'll get to compare how superior dashi compares to the commercial hondashi.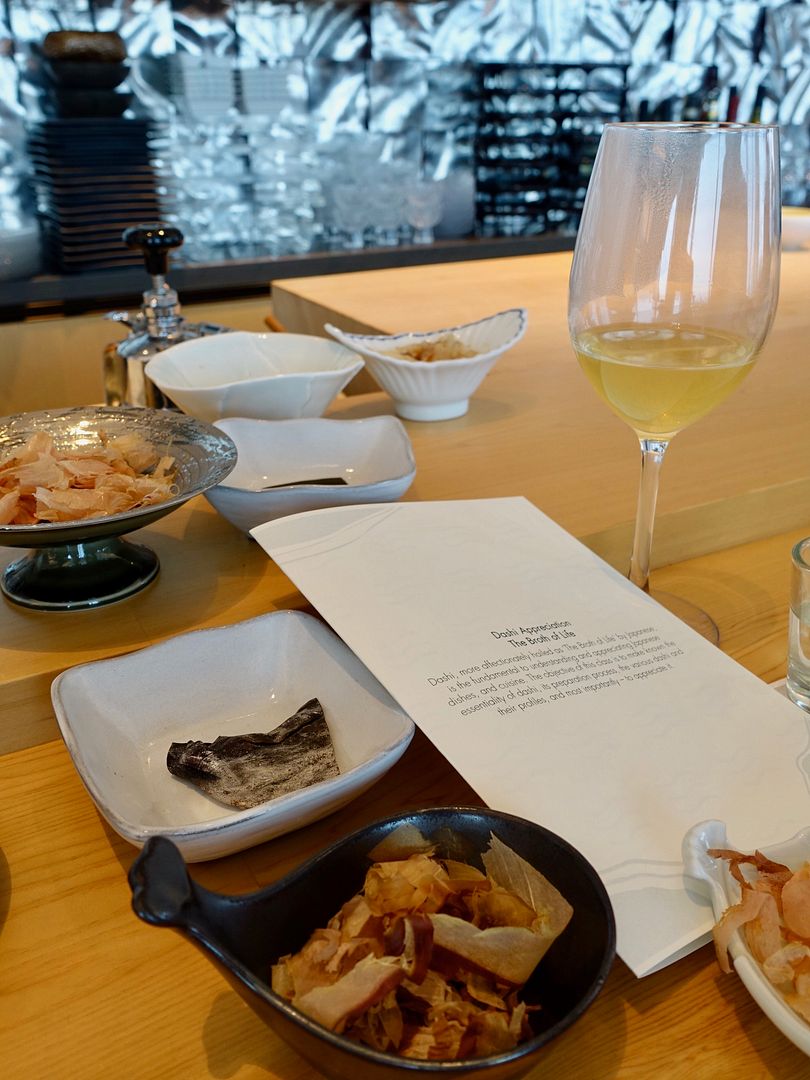 TLDR version, awesome dashi at NAMI, it's damn labor intensive to make, and i'm ruined for life because i only have hondashi at home.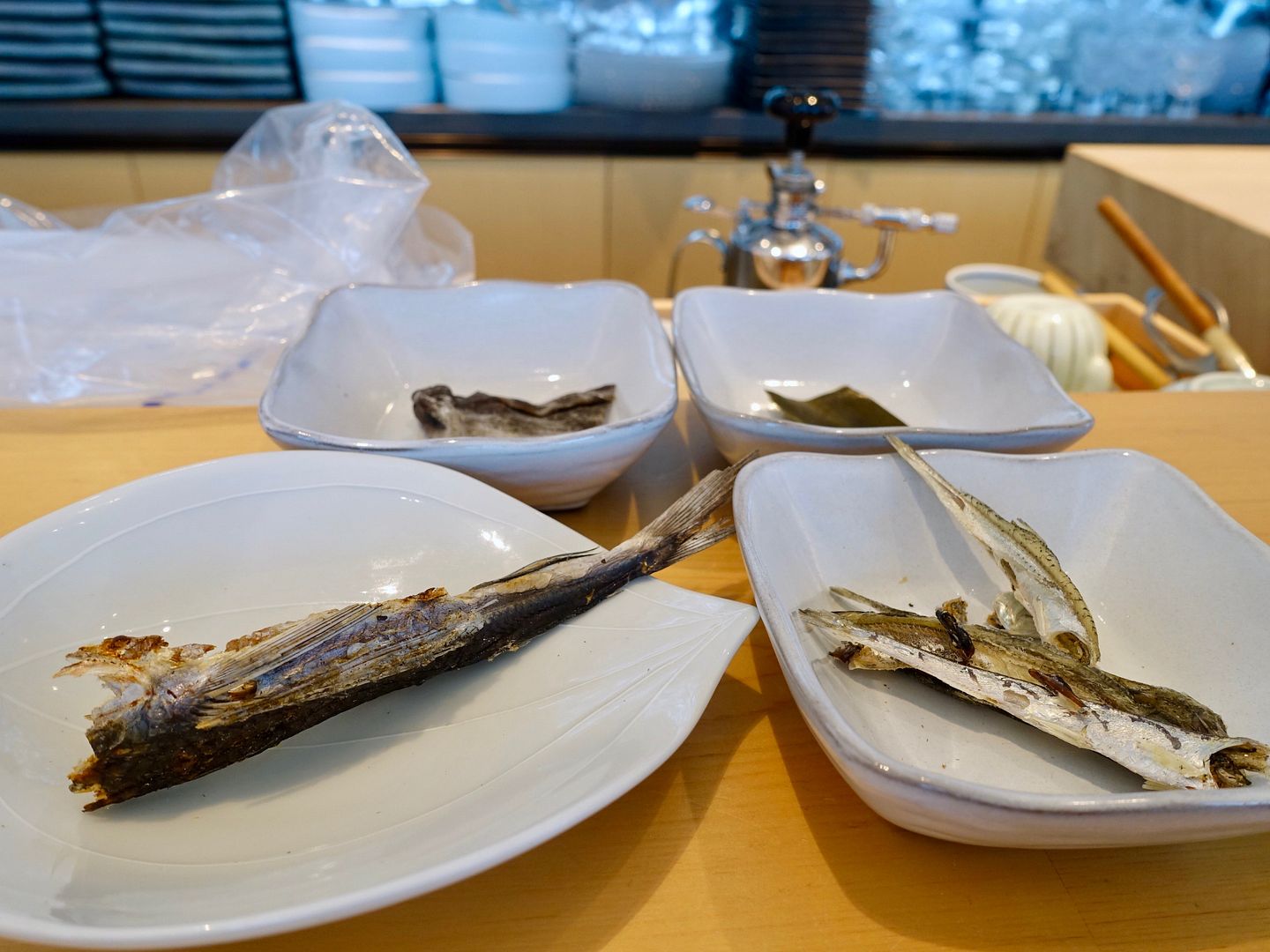 For the unlucky ones who are unable to get a precious spot on the class, well there's a specially crafted Dashi Menu ($180/pax for 7 course menu) available any time.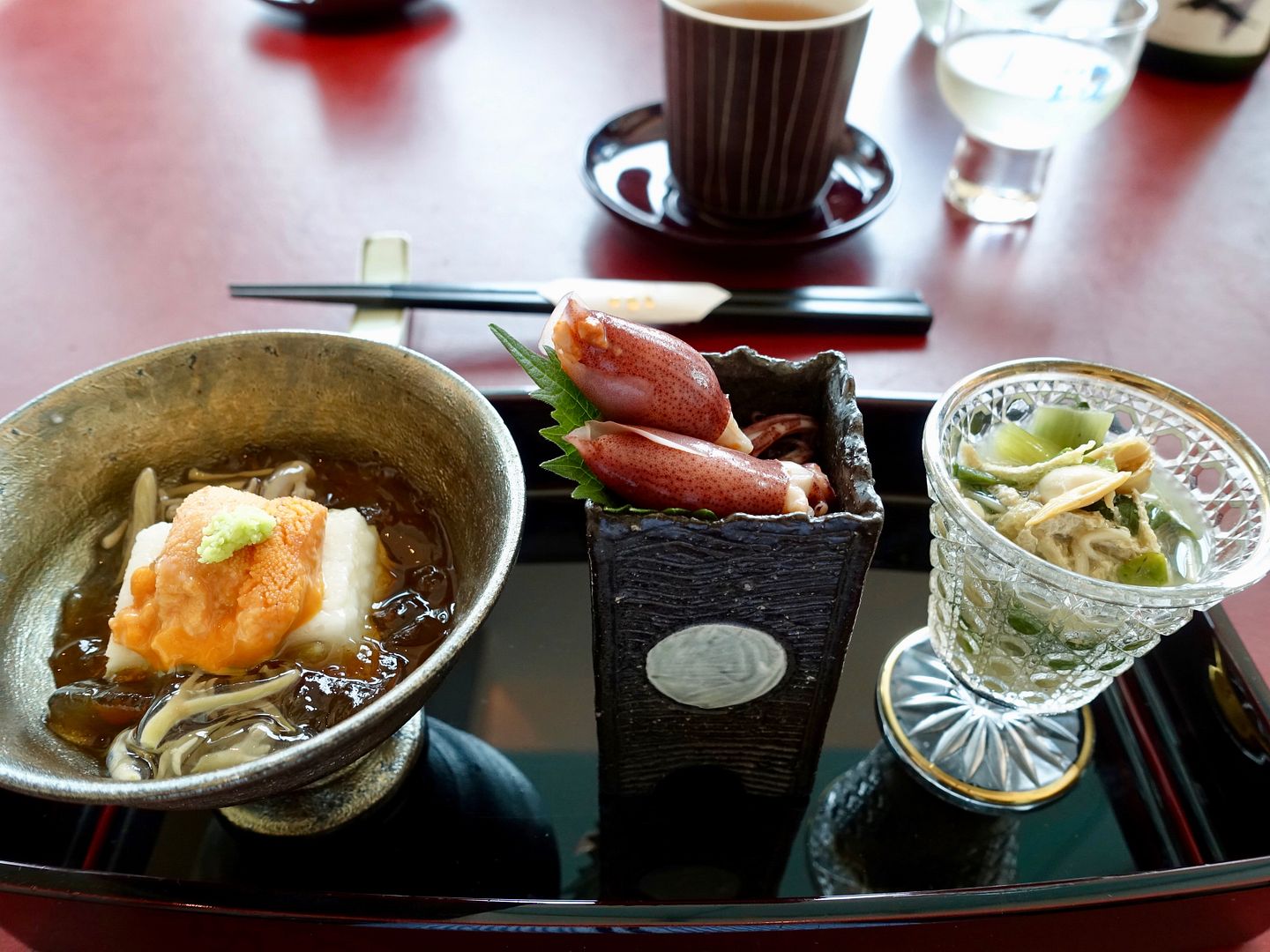 We started with a trio of appetisers. (L-R) Sea Urchin and Yam Tofu on a bonito soup jelly made from niban dashi, kombu and shoyu. What i loved about this was that light savory and refreshing dashi jelly with a sticky smooth yam tofu. I thought Chef had stuffed the Hotaru Ika (baby squid) but it was really just the pure squid insides that are creamy and salty. Expect intense squid flavor in this one. The Asari clams with boiled hosta grass cooked in niban dashi was a soothing start to the meal.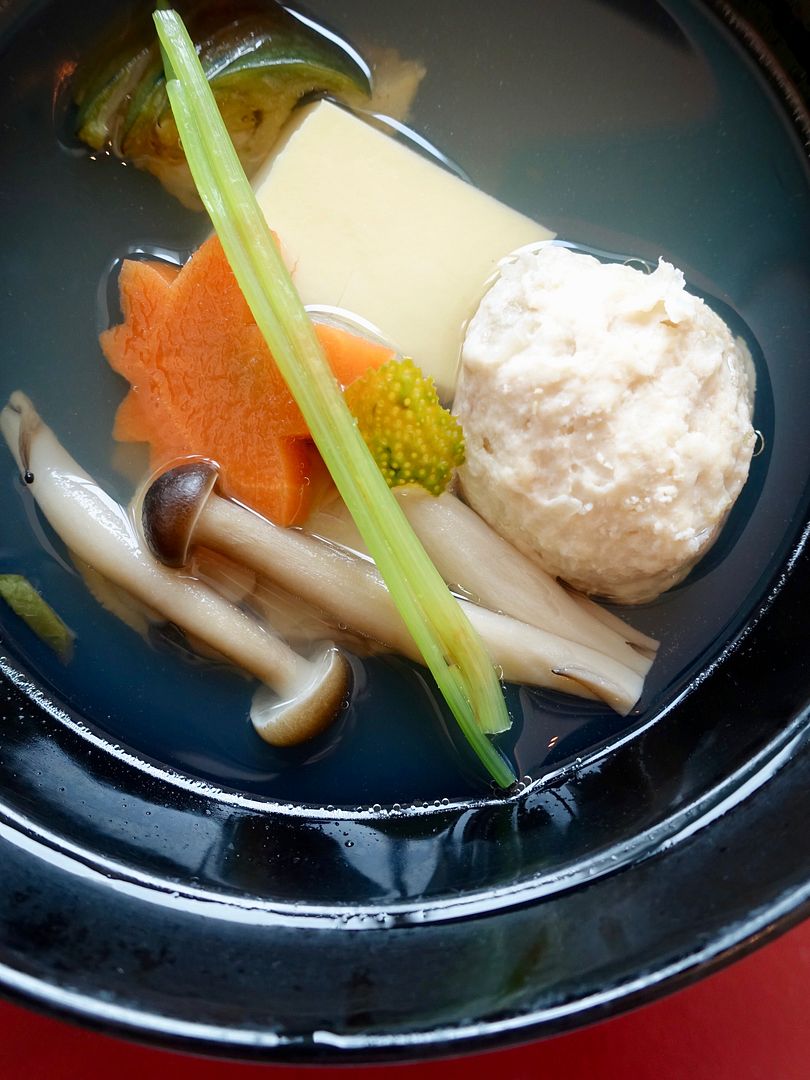 For the soup course, we had a giant sweet Hamaguri Clam with Chicken Ball, Lettuce, Eggplant, Shimeji Mushrooms, and Carrot. The soup was made with ichiban dashi, a little mirin, sake, light shoyu and shio. The soup provided a lovely base for the succulent clam and chicken ball.
The sashimi course consists of 2 types of fish paired with dashi-based sauces. The seasonal flounder was accompanied by a white ponzu (Dai Dai juice), shiro shoyu, mirin, and niban dashi, and that gave each bite a citrusy and refreshing twist.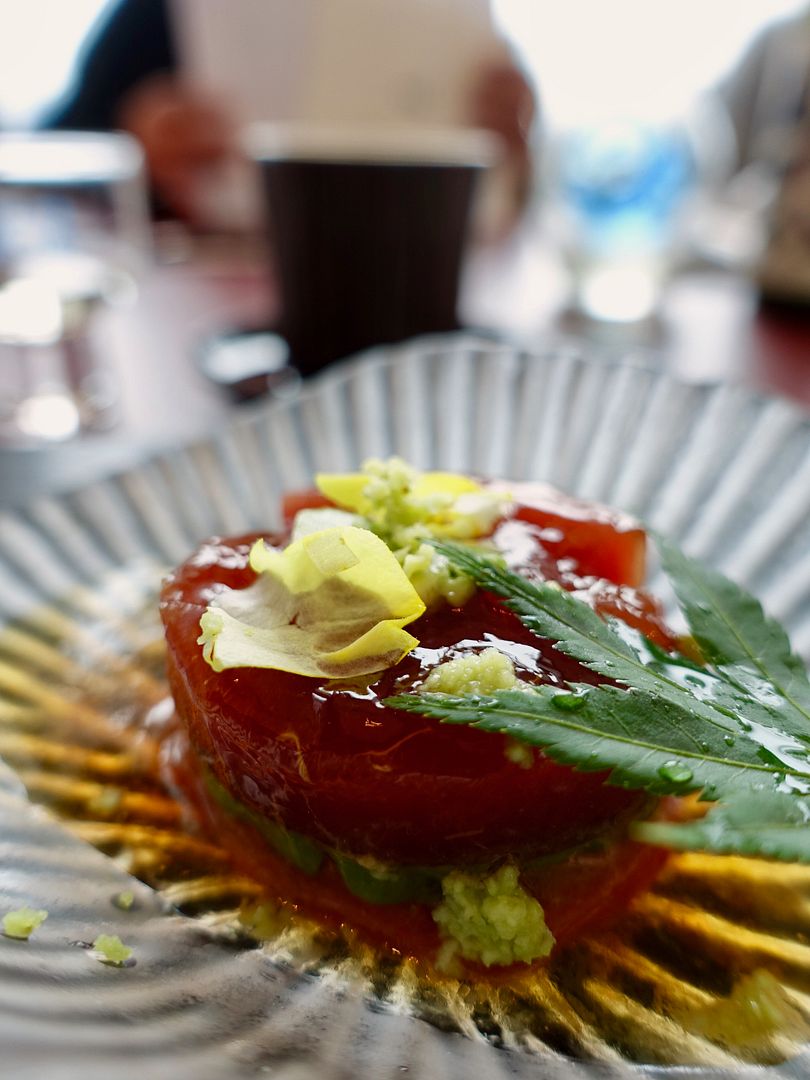 The tuna, which is the mainstay on the sashimi course, was mysterious and a lot punchier than the flounder. I loved the creamy and fatty flesh that sandwiched the cubed avocado, and how the meat was enhanced with the sauce made of Niban dashi with katsuoboshi, shoyu, mirin and bonito stock.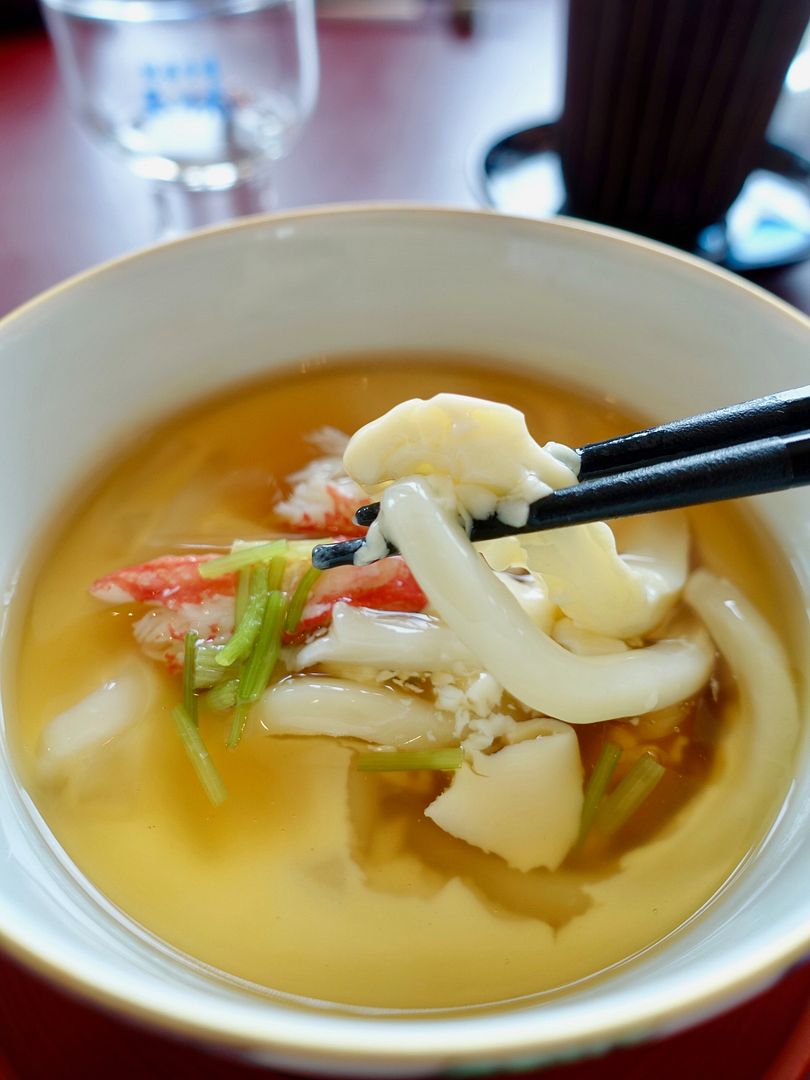 There's no such thing as a dashi-overkill if the flavors are well-layered, plus the dashi at Nami are so delicate! We learned that 3 different dashi are used in the
Savoury Custard with Udon noodles
! The noodles are cooked in niban dashi, saba dashi and urume dashi, then placed into the chawanmushi and steamed with niban dashi, shoyu, sake and mirin. Of course, even the mushrooms were given some dashi love before being added to the smooth custard. The dish was then completed with crab meat and mitsuba leaves.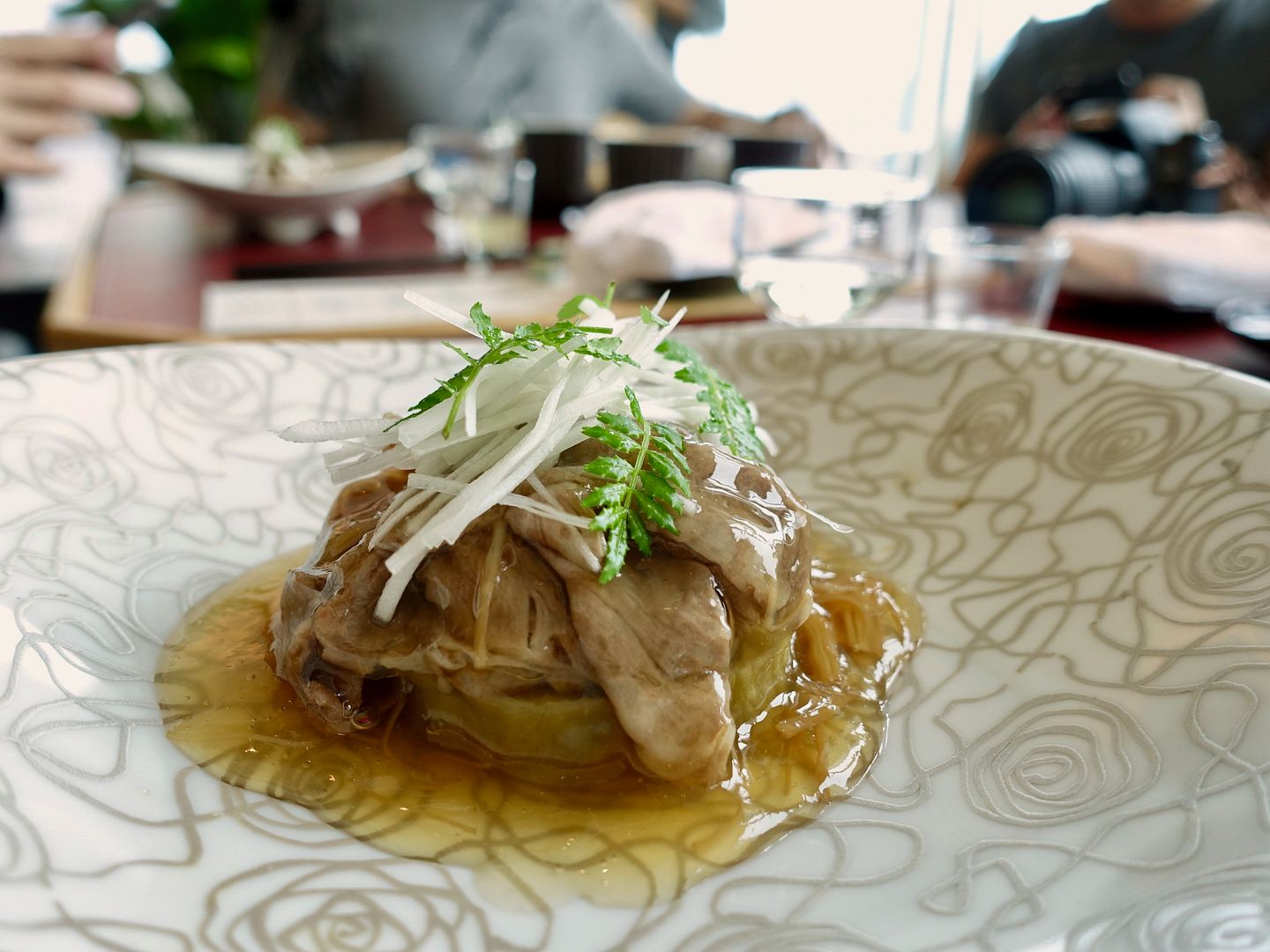 Our meat dish was the
Poached Miyazaki beef loin, eggplant with Kuzu (starch) sauce
. The fluffy meat was first shabu-ed in niban dashi, mirin, sake and light shoyu for a lovely light sweetness. It sat on top a flash-fried eggplant which was boiled in niban dashi, mirin, sake, standard shoyu, sugar and chilli. I enjoyed the texture of the eggplant a lot as it wasn't too mushy. A layer of sauce made from niban dashi and dried scallops covered the delicious tower.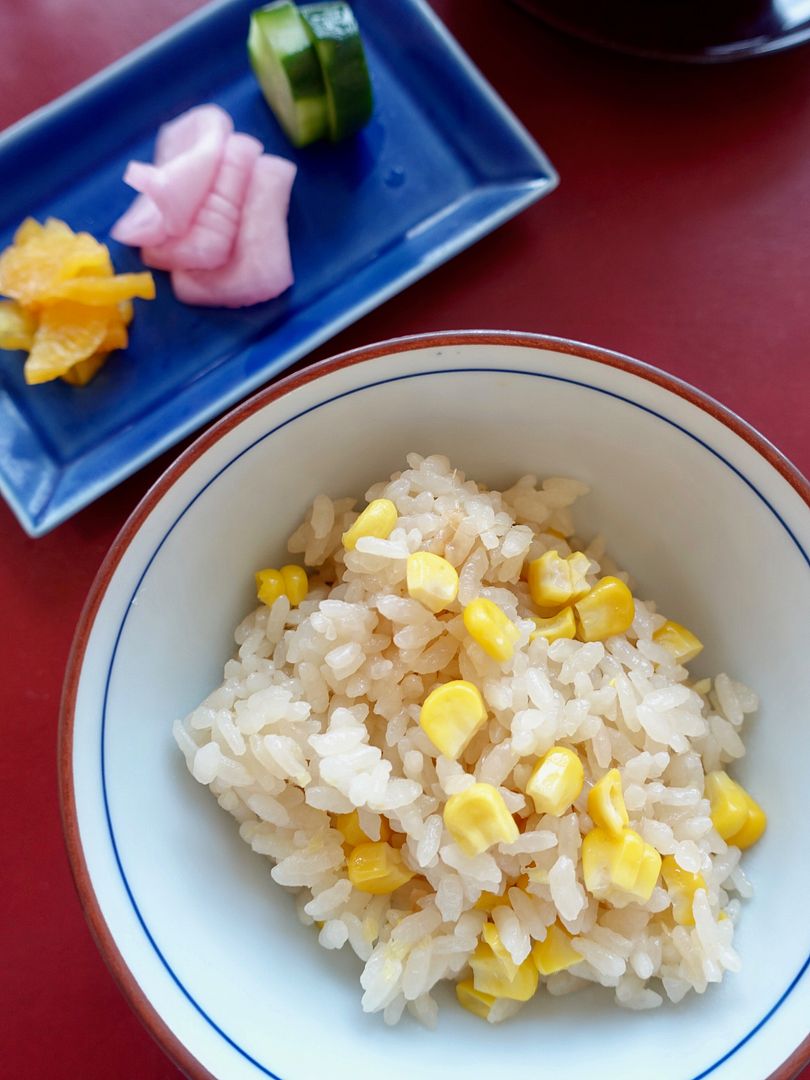 Even though we were stuffed, it was hard resisting the Dashi-flavoured Rice with Miso Soup and Pickles. The pearly grains were steamed with niban dashi, butter, mirin, sake, light shoyu before the sweet Hokkaido corn is mixed in. If you prefer sushi, there's an upgrade option as well.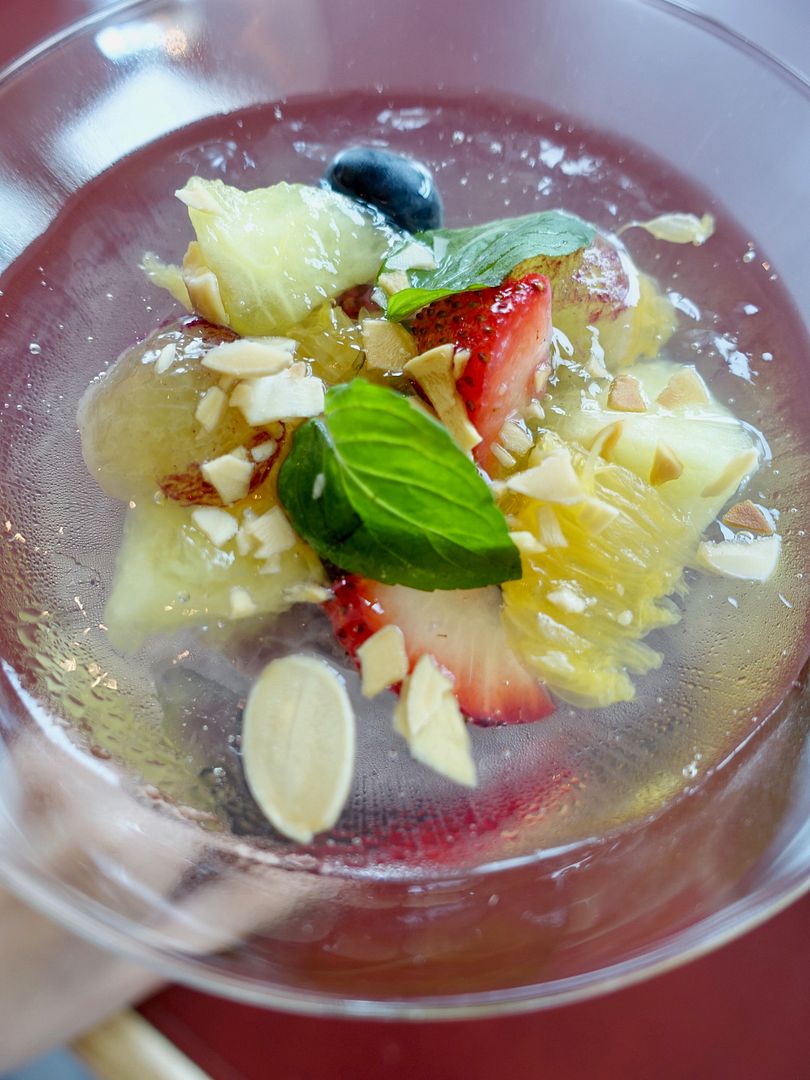 Dessert was a refreshing fruit cocktail with more dashi! The plum vinegar jelly in this glass was made with niban dashi infused with ume vinegar, cointreau and gelatin.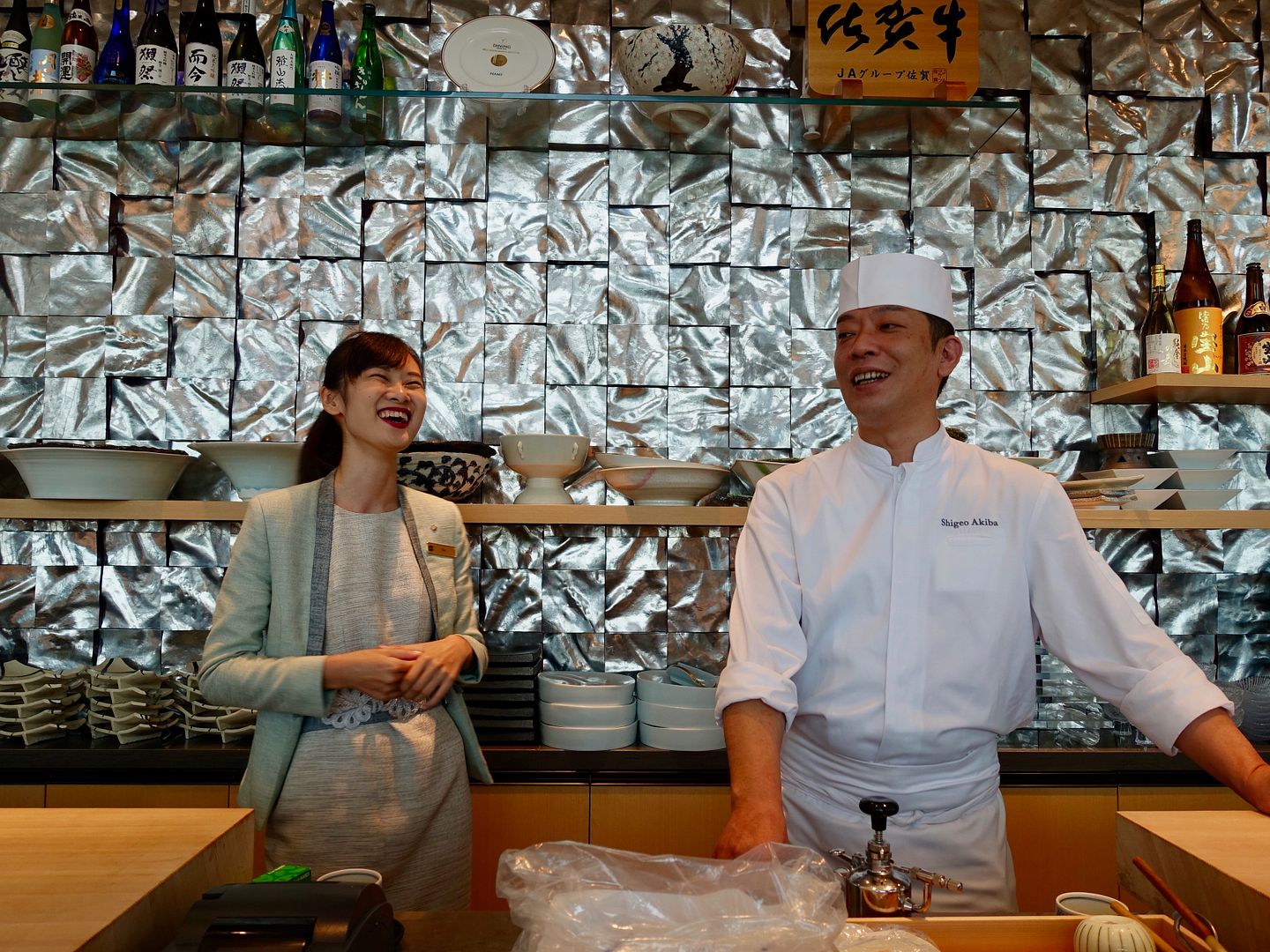 There are many good Japanese restaurants in Singapore but Nami is the only dashi-focused one. Truly enjoyed learning about the broth of life and how it contributes to the flavors of each Japanese dish. Make sure you check out their monthly Dashi Appreciation Class ($118/pax) happening every last Saturday morning from 10.30 to 11.30am. The class includes a 4 course meal after.
NAMI
Level 24, Tower Wing, Shangri-La Hotel, Singapore 22 Orange Grove Road, Singapore 258350
Daily: 12 - 2.30pm, 6 - 10.30pm (terrace opens till 12am)