Seoul in a Sandwich & Two Hana
Riding on the Korean wave, home-grown brand Seoul Garden Group has opened two new Korean F&B concepts at Century Square mall- Seoul in a Sandwich and Two Hana to draw in the young and trendy. The former is a Korea sandwich kiosk, and the latter a Korean cafe, both with Western influences.
Time pressed but don't wanna reach out for instant ramyeon? Well Seoul in a Sandwich provides the warm comfort of Korean food in a convenient sandwich made with Western breads. I'm sure you'd know of the Issac toast craze, well, it's very similar but you get better breads at Seoul in a Sandwich for sure.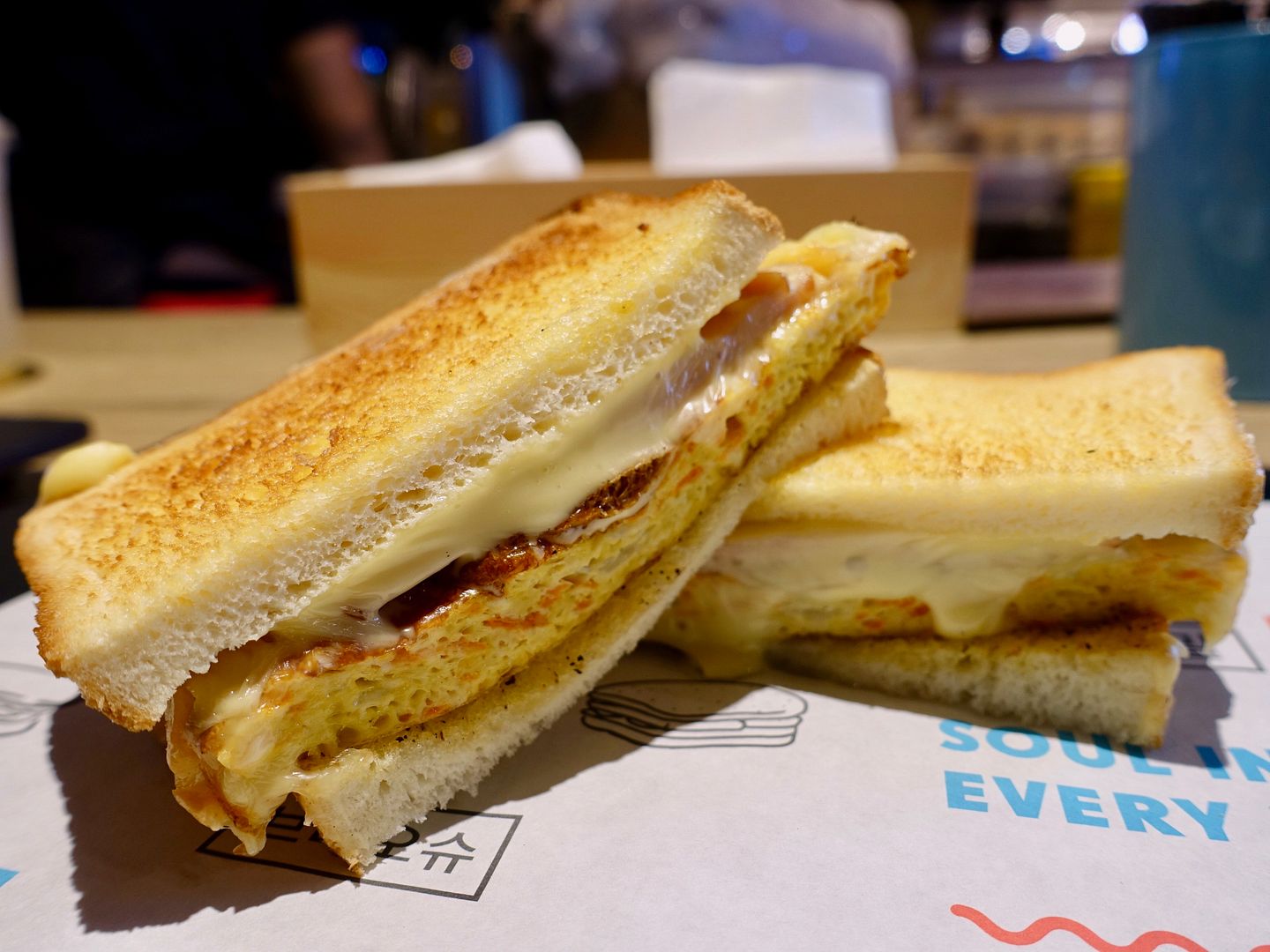 Of course they have a similar Seoul Street Toast ($6.50), a simple buttered sandwich with onion-cabbage omelette, chicken ham, sliced cheese and mayo. It sounds really simple but woah, it's a sandwich that i can have for days. I would love for more mayo on this but apparently everyone feels that it's sufficient. How can there ever be enough mayo??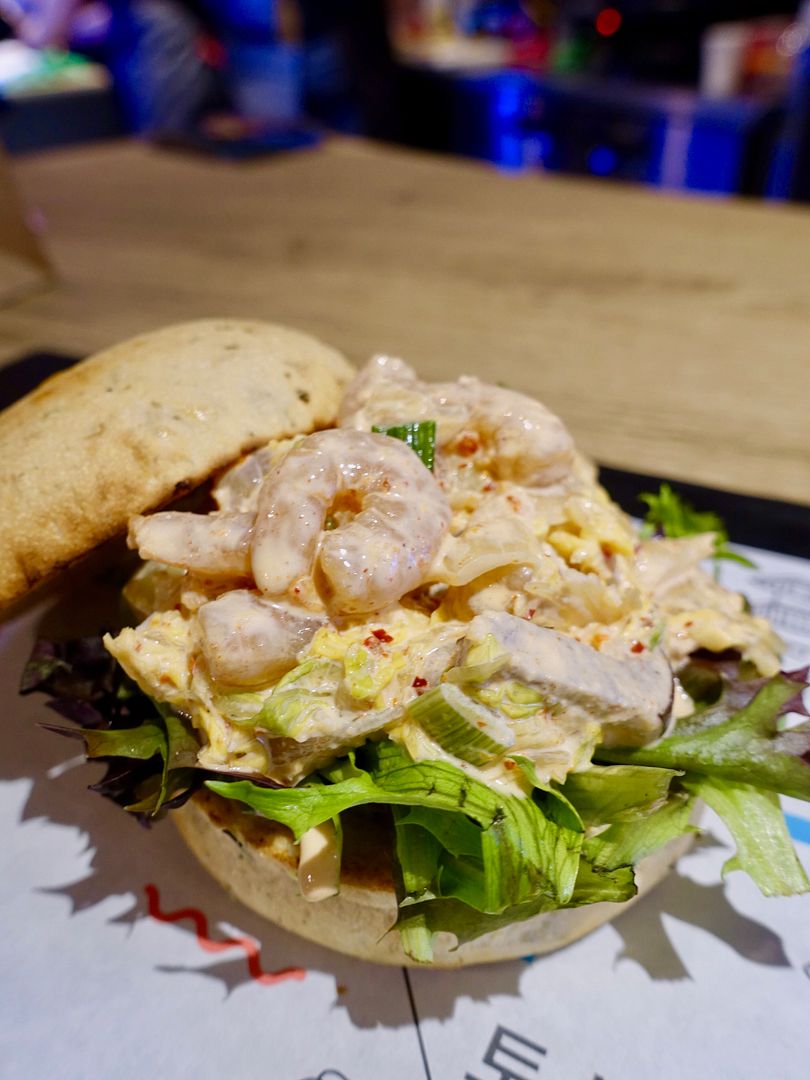 An unsuspecting favorite of mine is the Kimchi Prawn Cocktail ($7.50). I loved the fluffy and fragrant buttered focaccia bun which sandwiches a cold mix of Asian pear, kimchi, and mesclun mix. The kimchi flavor is very subtle in this one, which allows the light sweetness of the pear and prawns to come through.
Something special is the Army Stew-wich ($8.50) made of a soft Tteokbokki, chicken sausage and spam, sliced cheese, daikon slaw on mayo ciabatta toast. I would say this tastes like what a healthier version of an Army stew. I was expecting punchier flavors but this was more balanced with a bed of refreshing daikon salad. If you love bulgogi, there's a Bulgogi Cheese Steak ($8.50) filled with sauteed peppers, grilled bulgogi beef and cheddar mozzarella mix, all in a buttered baguette. I'm not a huge fan of sweet meats so this wasn't for me.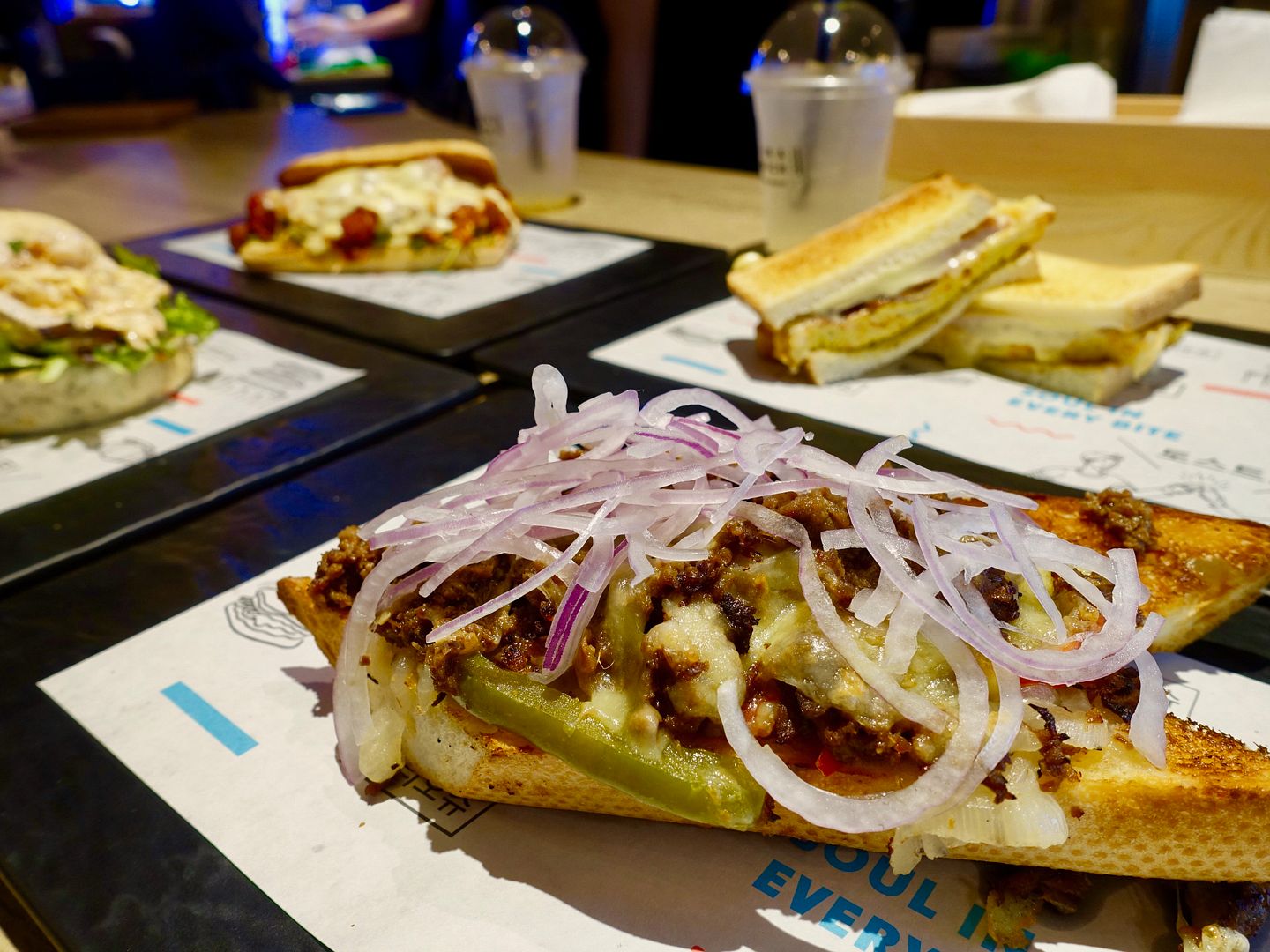 If you prefer sweet toast, give their Asian Pear Toast consisting of citron jam bits with cream cheese a try. The Matcha White Chocolate toast was also calling my name.
If you have more time, head over to Two Hana for a modern Korean meal any time of the day. From 8am to 10pm, Two Hana promises to fill you up any time. What i love is the hearty and generous food served at value-for-money prices.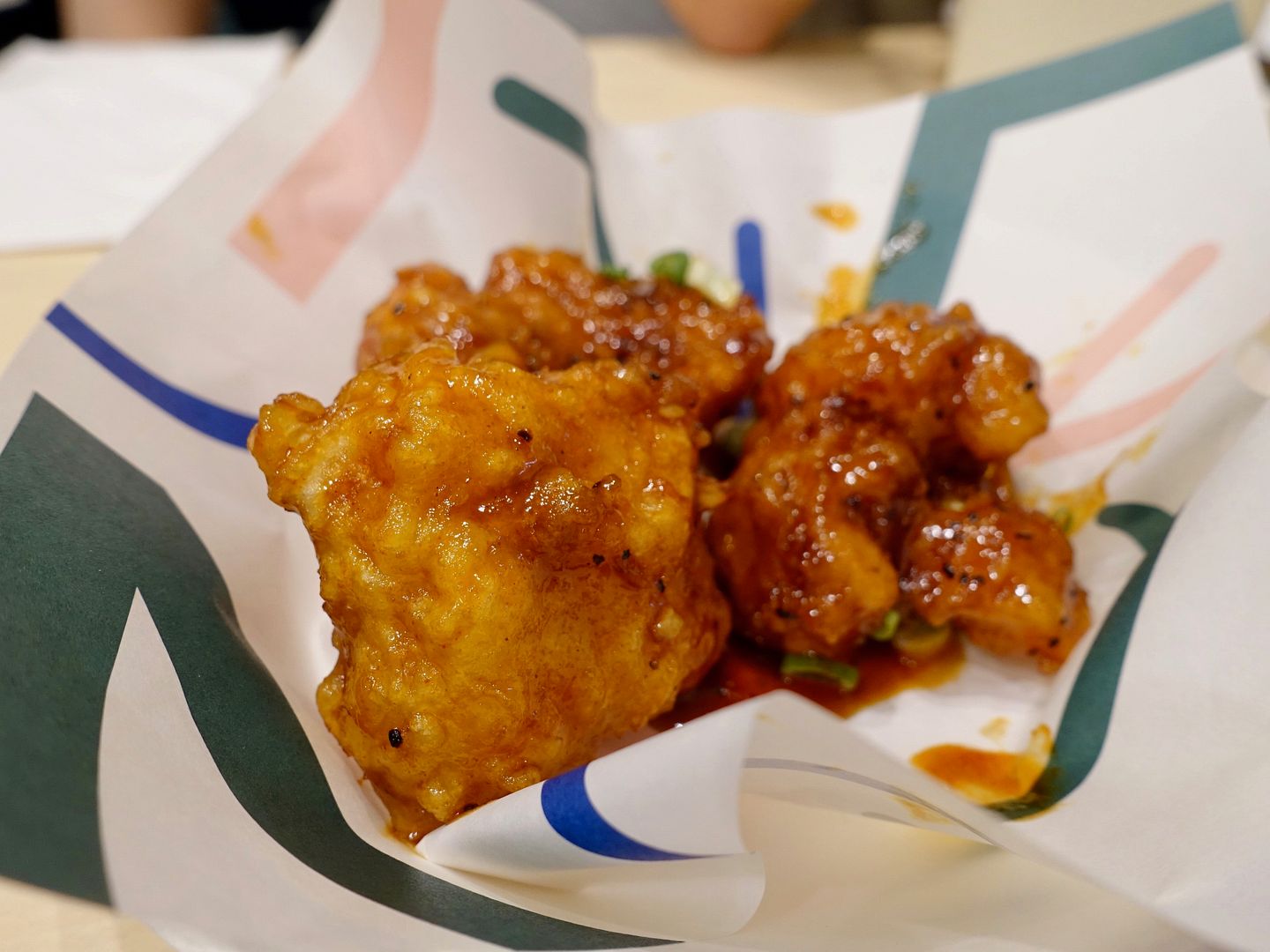 Now, i'll just go straight to what i enjoyed. Go for the Korean Cauliflower Fritters ($9 for 6-8pcs) rather than the Kimchi Mac & Cheese or the Drumlets. The tempura battered cauliflowers are coated with a lightly spiced inspired dakkanjung sauce and sprinkled with sesame seeds and spring onions. It's light and refreshing.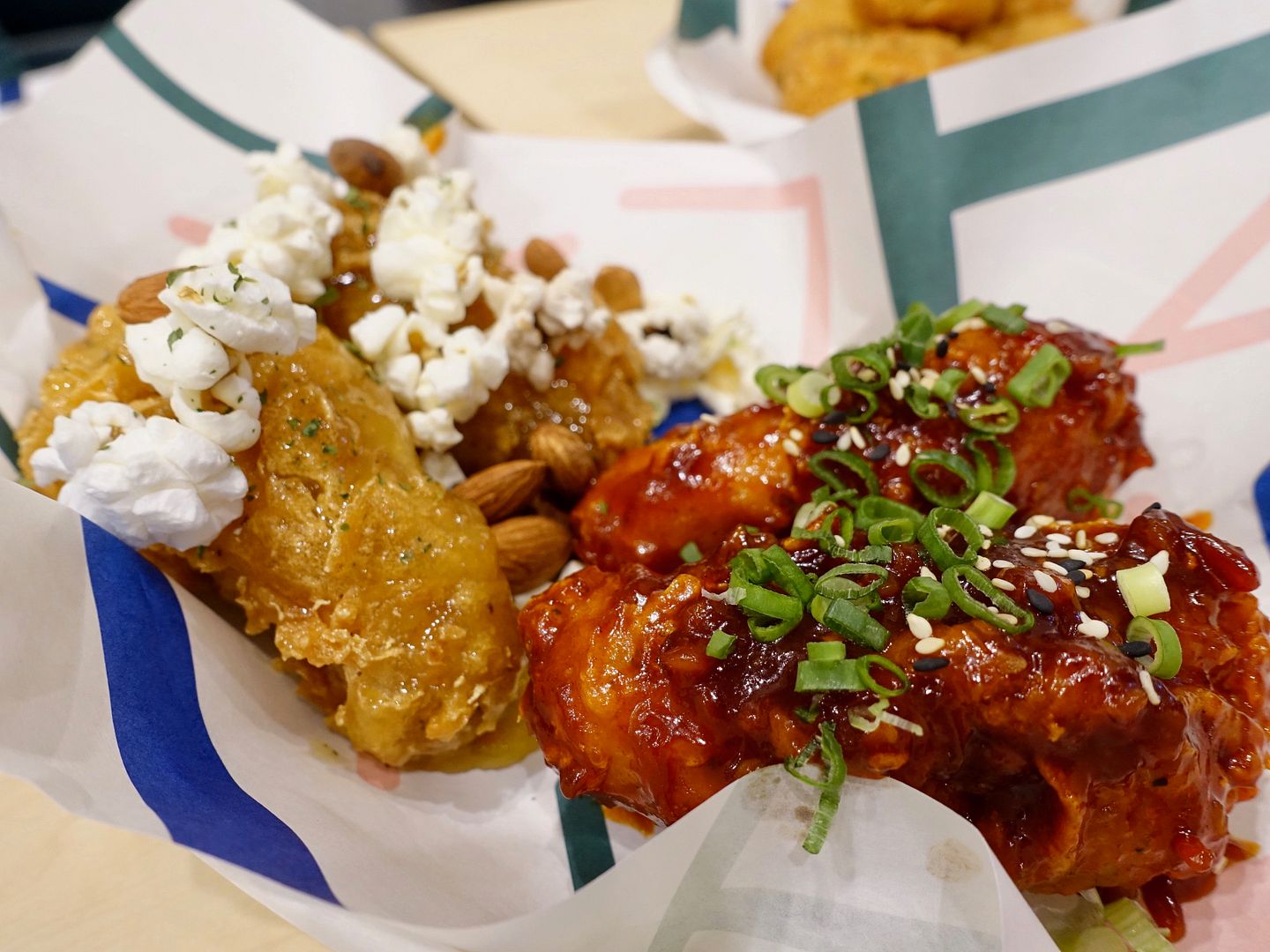 The downfall of the Kimchi Mac & Cheese and the Drumlets (Honey Butter and Yangnyeom) is the oily flavor. It could be an opening issue so it could be rectified by the time you try it. I couldn't taste much of the kimchi in the mac & cheese cubes though, but be careful of the extremely spicy chili dip that it comes with. The drumlets had too much batter, some of which soggy and uncooked. Flavor wise, the spicy flavor helped to mask the oily taste but the honey butter sauce unfortunately enhanced it.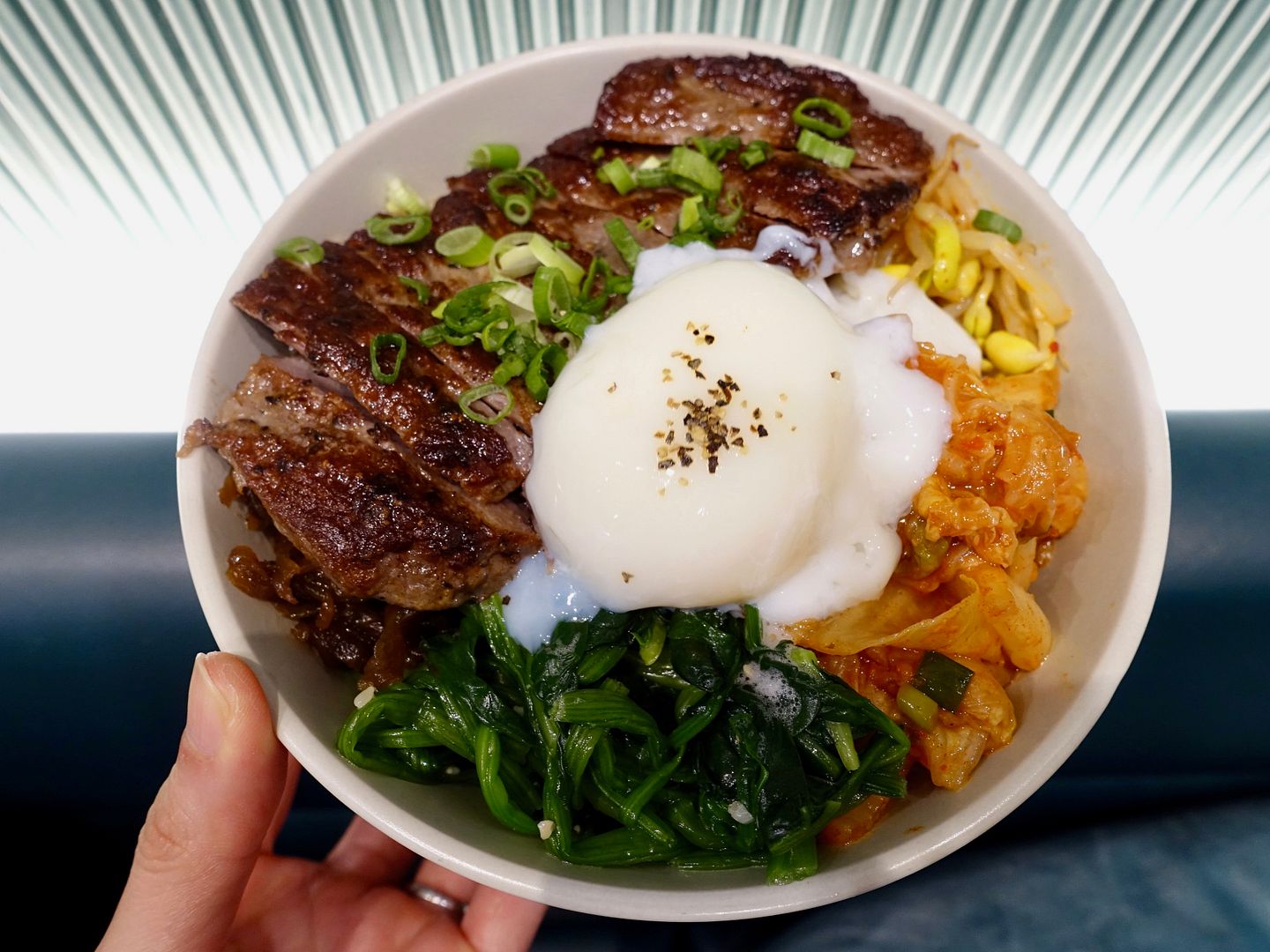 For mains, i absolutely LOVE the Striploin Bap ($13). Kimgarou rice is topped with with generous servings of kimchi, spinach and beansprout namul, caramelised onions and 63 degree poached egg, crowned with perfectly-seared juicy medium-rare striploin slices. I cannot believe how much meat there was on my bowl. SO GOOD!!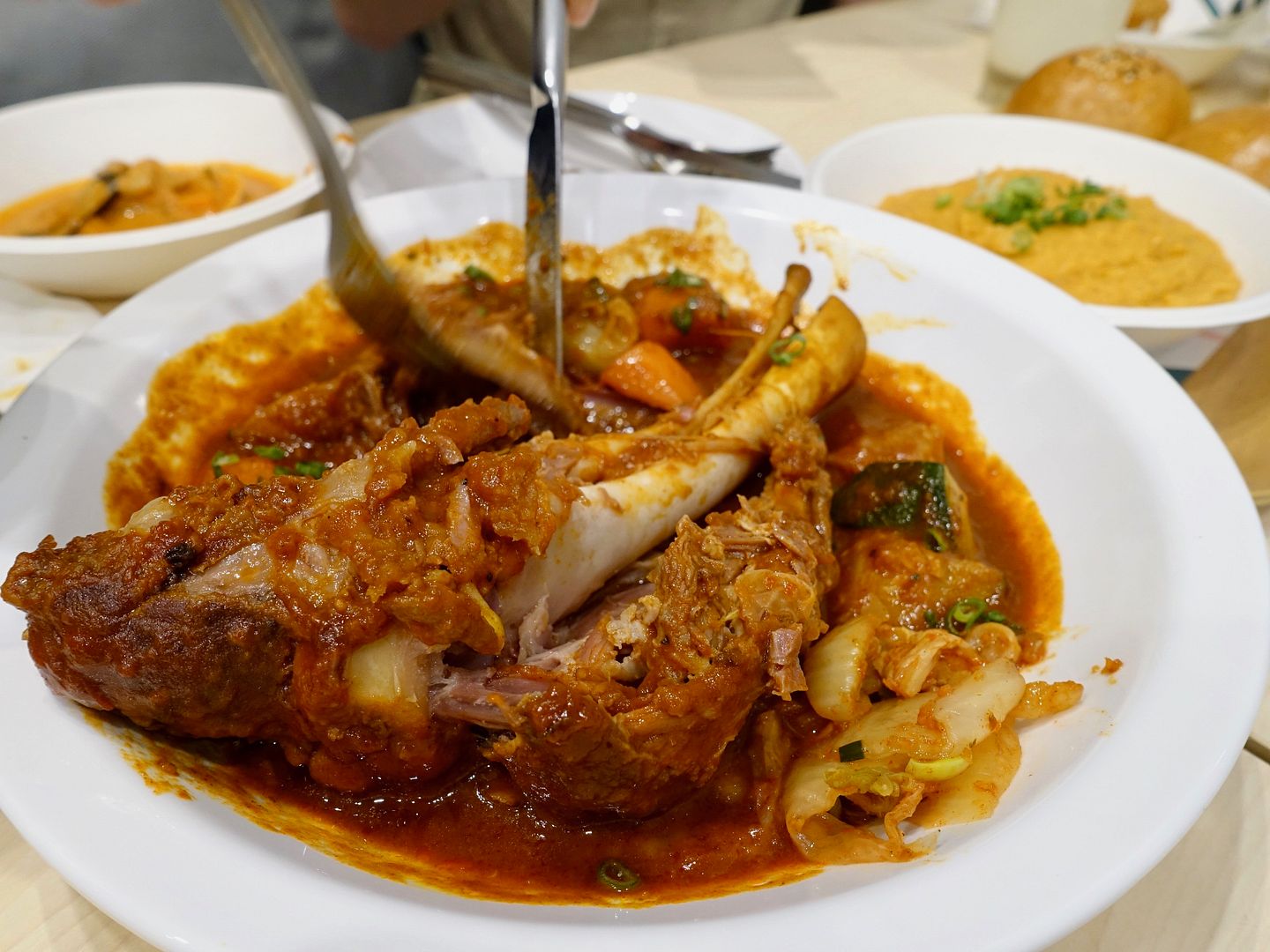 For sharing, go for the huge Braised Gochujang Lamb Shank ($24) which if fork tender from being sous vide for 36 hours! There isn't any strong lamb taste to this and the flavors reminded me more of an ox-tail stew. Whatever it is, it's super hearty and perfect for 2-3pax. The lamb is served with a special kimchi-soft rolls, and a side of kimchi mash, which has a distinct butter flavor to it (we hear that it's 40% butter in this mix)!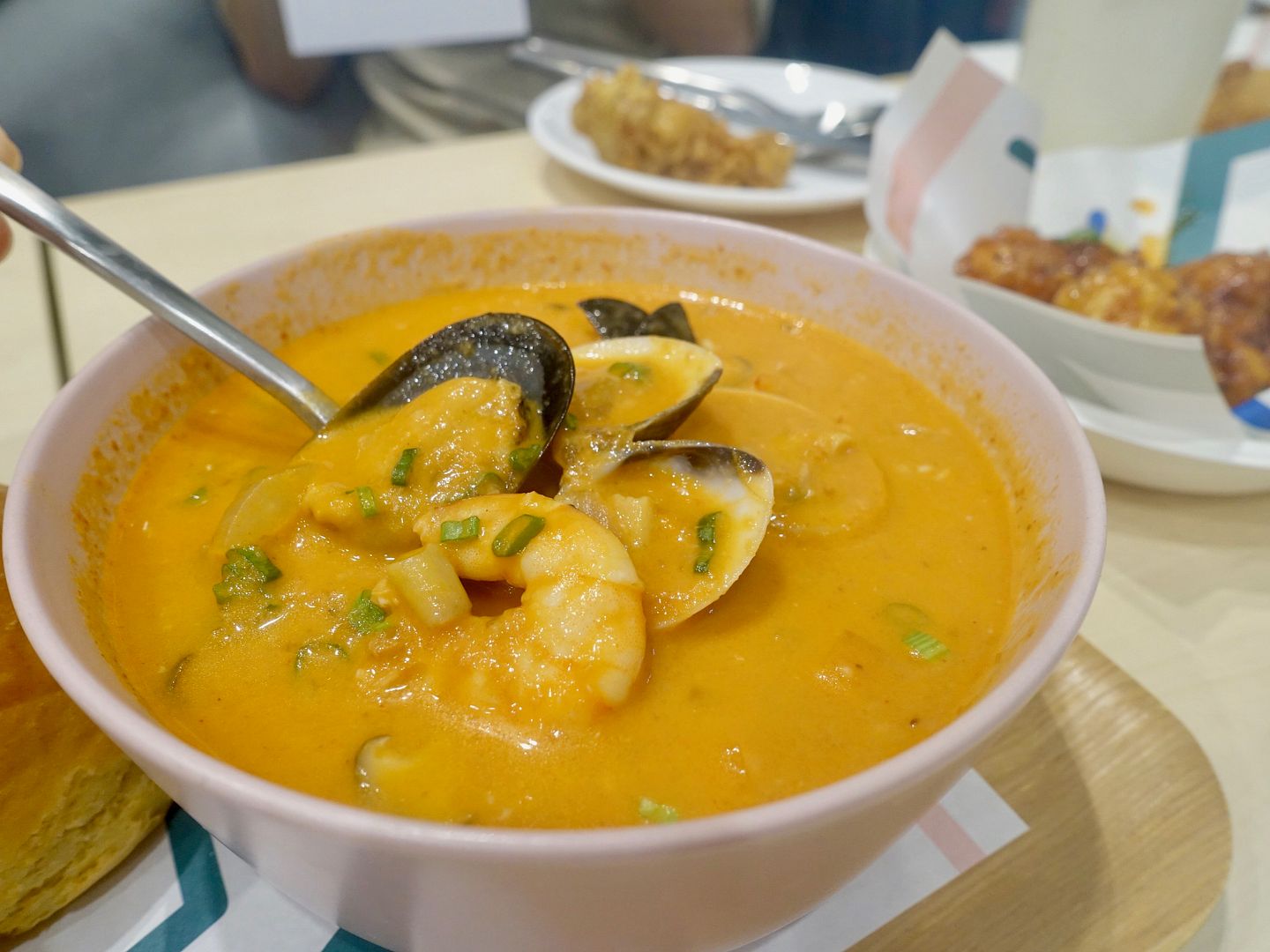 For something lighter, the Korean Seafood Ciopinno ($13) takes its inspiration from a soondubu jigae but i thought it was a little more like a tomato-based western soup. Anyhow, lovely creamy tomato flavor in this, with fresh mussels, clams and prawns in it. Choose to have this with their soft rolls or tofu in this.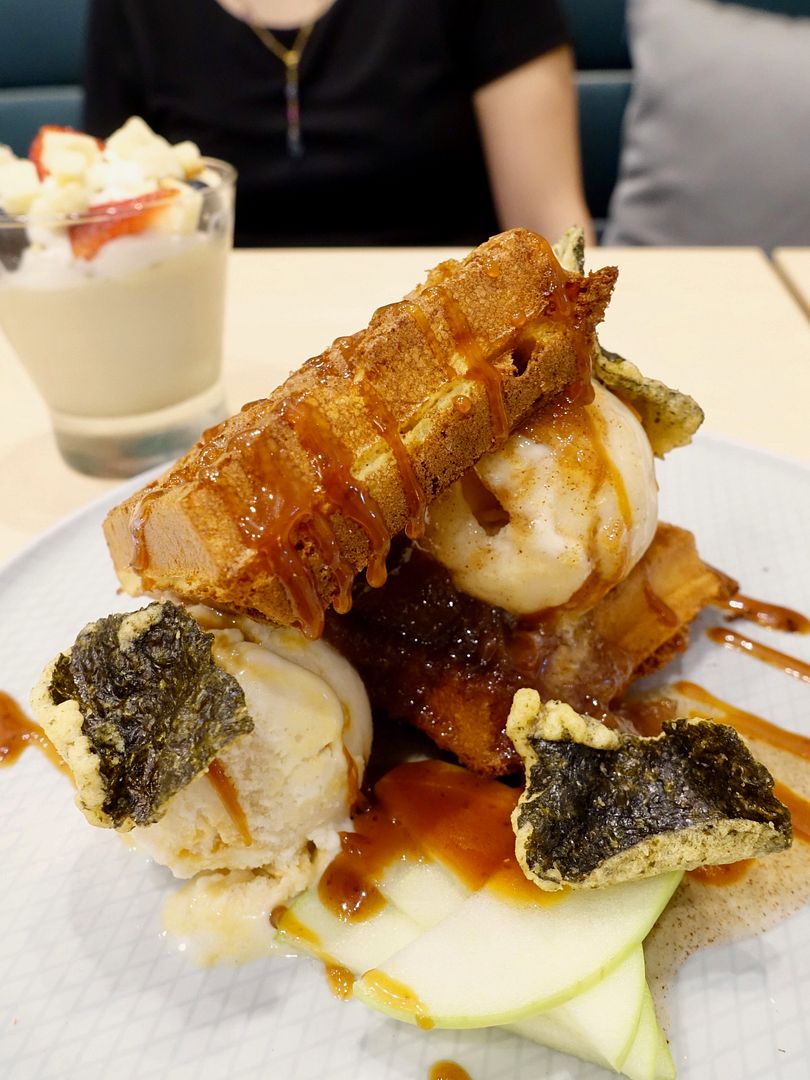 Two Hana is perfect for that coffee break as well. Allpress coffee is used here and the desserts and ice cream are quire spectacular. Do not miss the
Apple Caramel Waffles with Doenjang Caramel Ice Cream
($9)! Love the crispy waffles and the salty-sweet fermented soy bean icecream pairs perfectly with the cinnamon spiced apple puree. Their honey citron ice cream is very refreshing as well.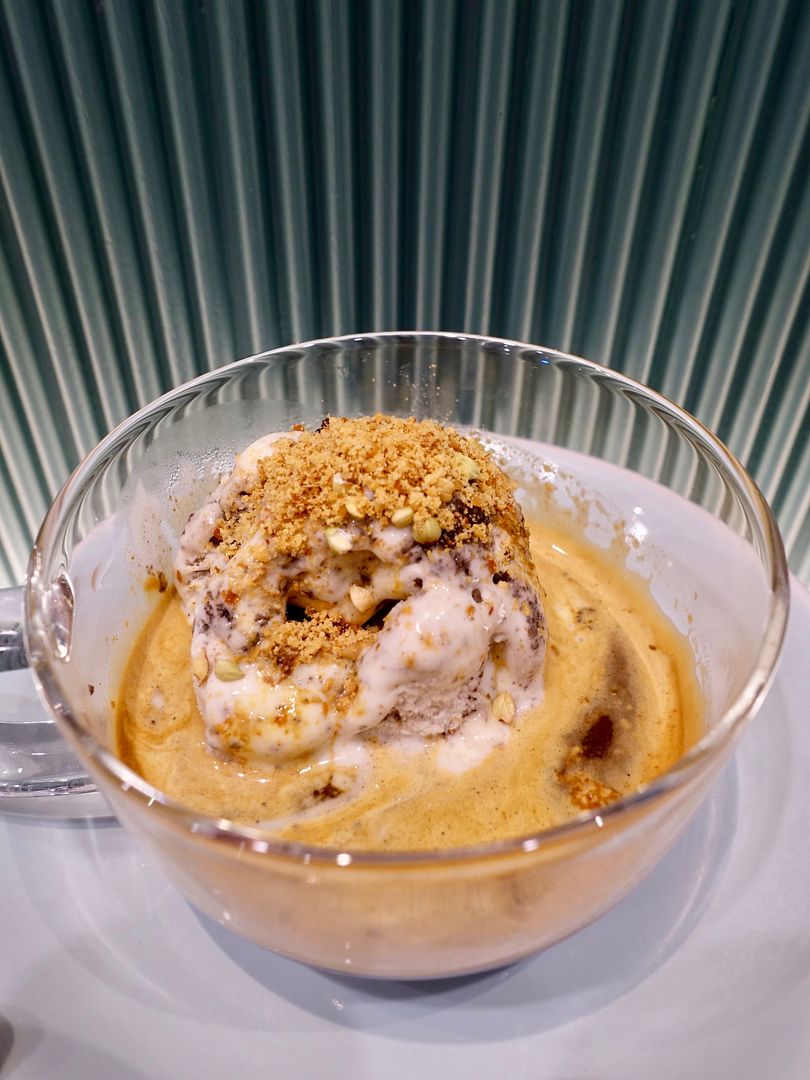 I also had the
Cookies and Cream Affogato
and that cream balanced the acidity in the espresso perfectly. Their
Iced Matcha Latte
($6) isn't a bad choice either as it's not overly sweet. Oh and it comes with a super buttery fish bochubang!
I need no more reasons to head back to Seoul In A Sandwich and Two Hana for a meal. Missing that Kimchi Prawn Sandwich and Sirloin Bap already!
Seoul In A Sandwich
#B1-23 Century Square
2 Tampines Central 5 Singapore 529509
Daily: 10am – 10pm
Two Hana
#01-21 Century Square
2 Tampines Central 5 Singapore 529509
Daily: 8am - 10pm