Chef Philip Chia x The Clifford Pier 'Best of Peranakan Cuisine'
The Clifford Pier
at
Fullerton Bay Hotel
specialises in local Singaporean cuisine and sees a number of visiting guest chefs present their specialties at the all-day dining restaurant. From now till 28 June 2019, Guest Chef Philip Chia will helm the kitchen, dishing up a hit parade of Peranakan signatures. This will be his third guest stint stint at The Clifford Pier, The Fullerton Bay Hotel. Chef Chi is a fourth-generation Chinese Peranakan and has been cooking Peranakan dishes since he was six years old!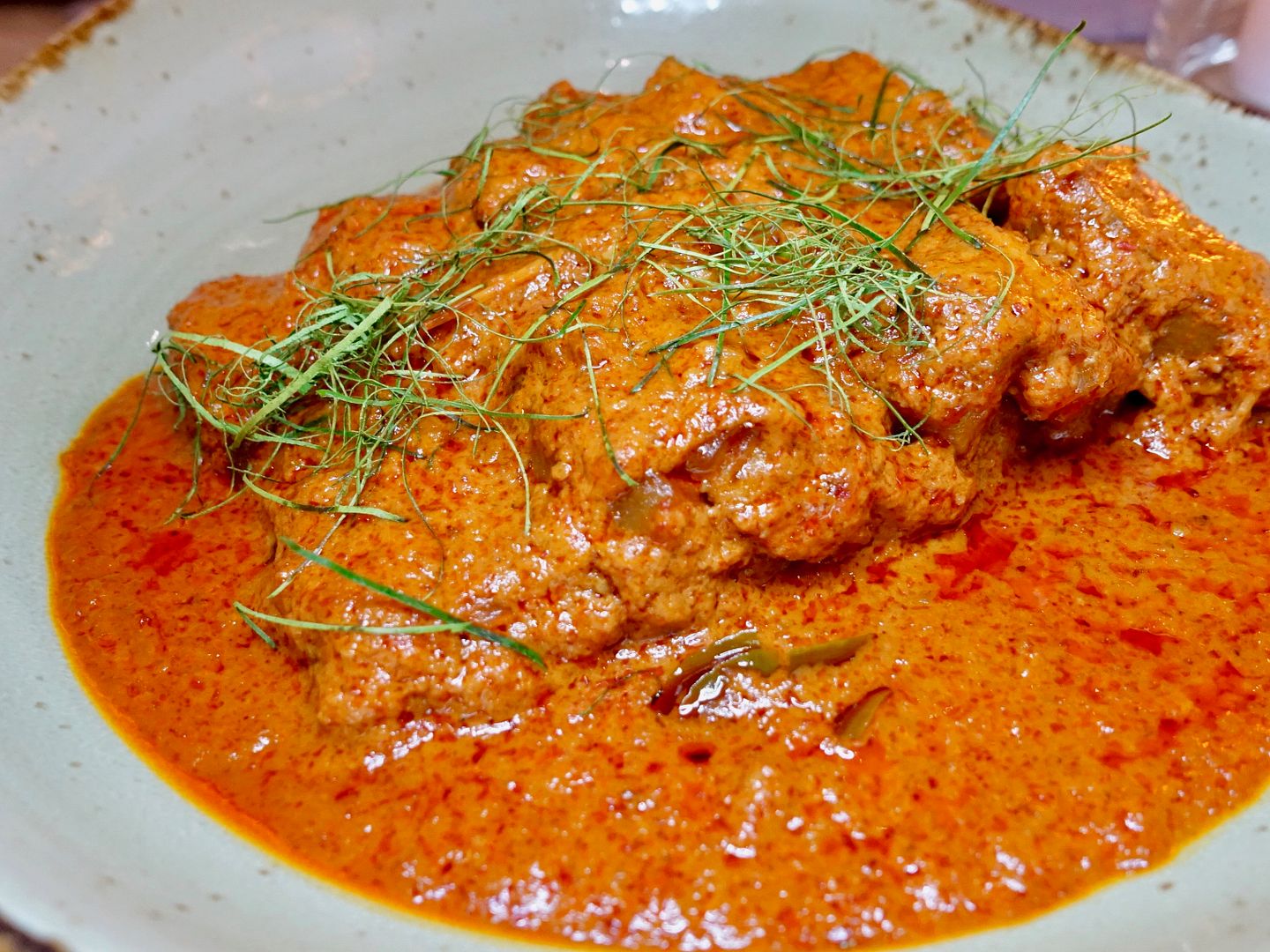 Dinner started with a
trilogy of Peranakan appetizers
, which are also available on the ala carte menu.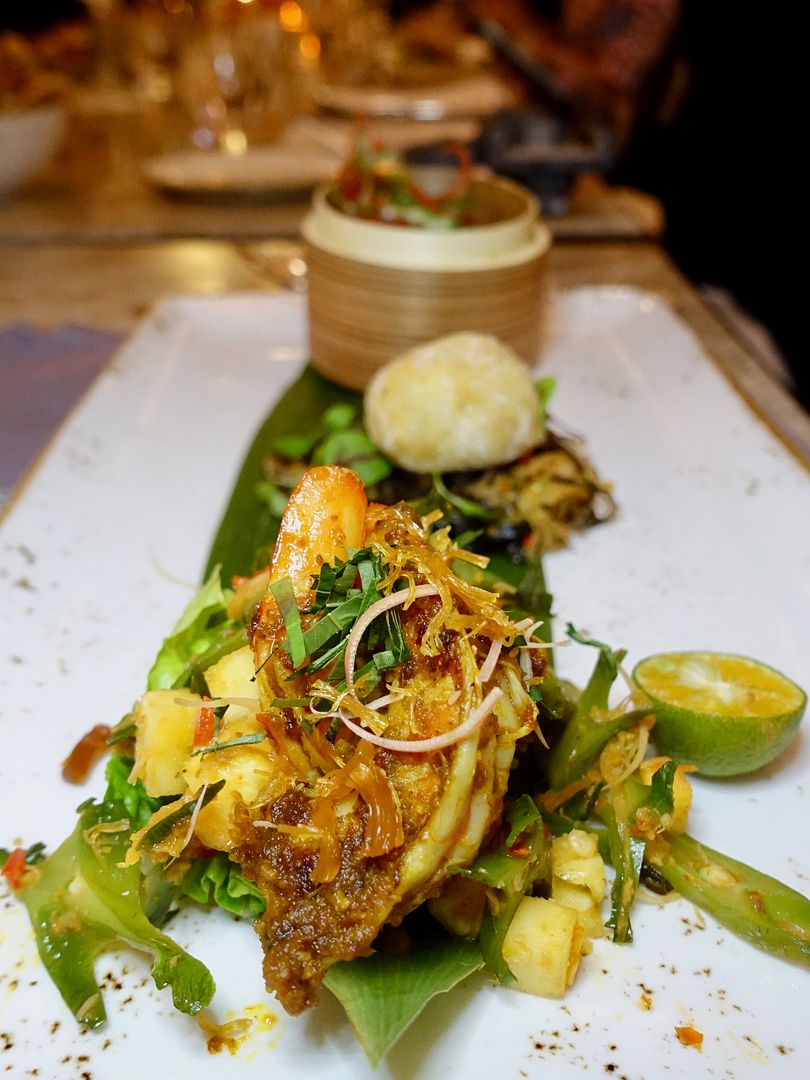 A melange of textures and flavors were presented in the bite sized pieces of these appetizers. The
Grilled Spicy Laksa Prawns and Wing Bean Salad
had a lovely ginger fragrance that complemented the spicy and tart tang from the pineapple, calamansi and fried shrimp spices.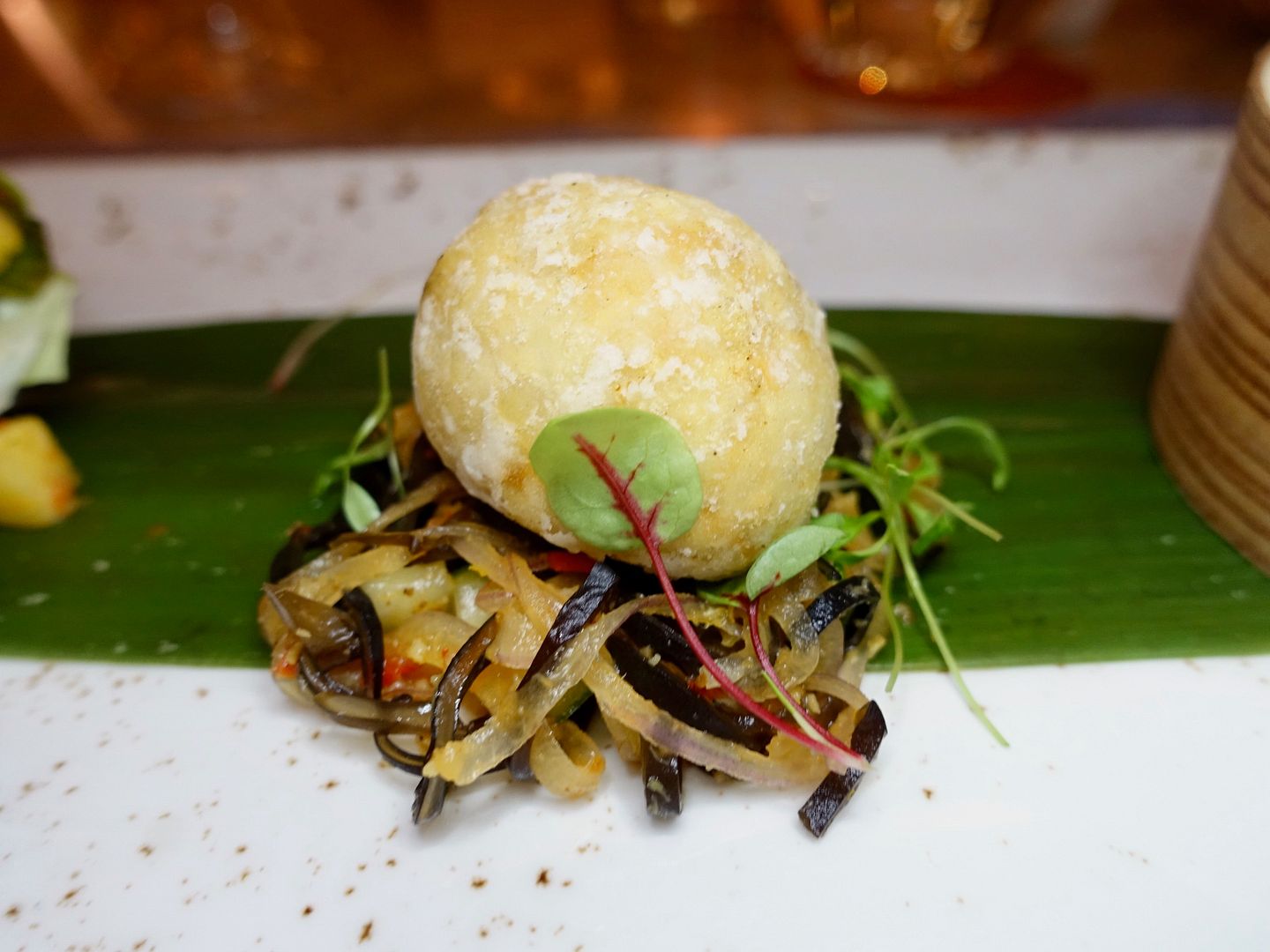 Instead of the regular soup, Chef Philip turned the classic
Pong Tauhu
into a fried snack. The silky soybean curd was blended with meat and prawns to give it that lovely bounciness and chew when you bite into it. Delicious.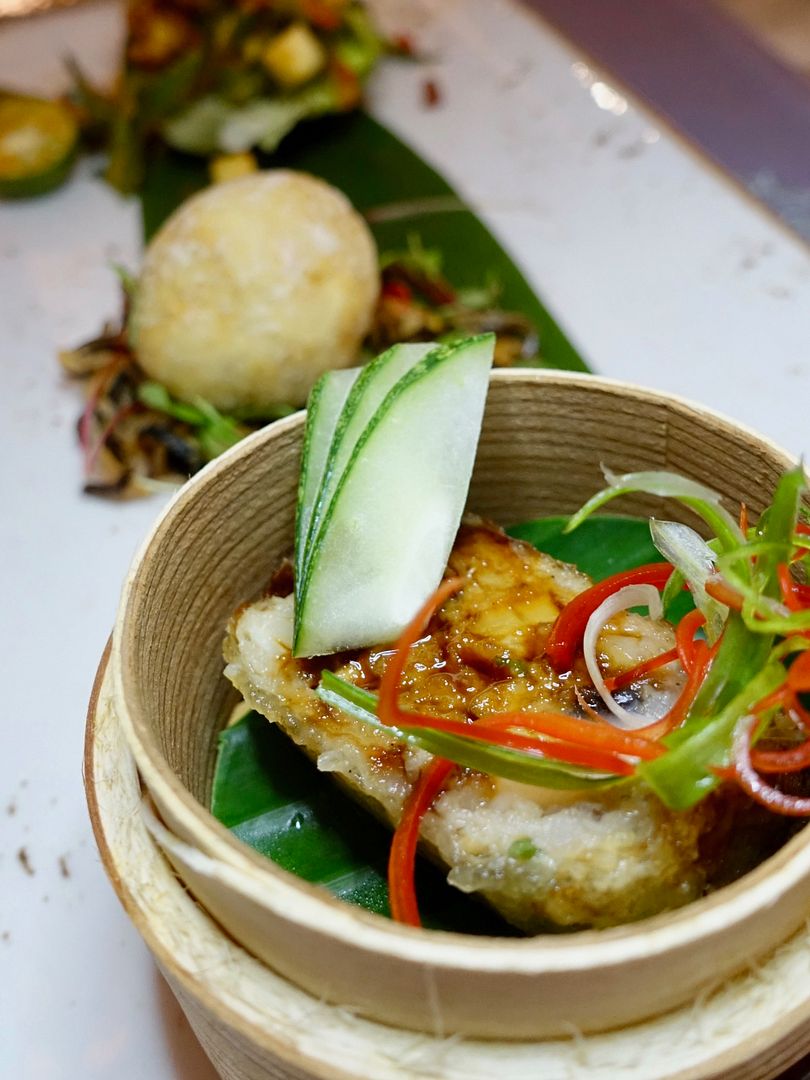 The humble
Ngoh Hiang
was also given the makeover with some high SES Kurobuta pork and crab meat. Flavor-wise, it's still equally homey.
The Peranakan Hee Peow soup was another favorite of mine. The soup was naturally sweetened with the Tianjin cabbage and a trinity of house-made meatballs. It may sound simple but each of the meatball uses a different base- there's a pork meatball which was accented with the crunch of the water chestnut, a bouncy fish ball, and a fluffy soft prawn ball.
Now, onto the mains, all made for group sharing so make sure you round up your foodie kakis for this meal. I'm gonna just highlight the ones that i personally enjoyed.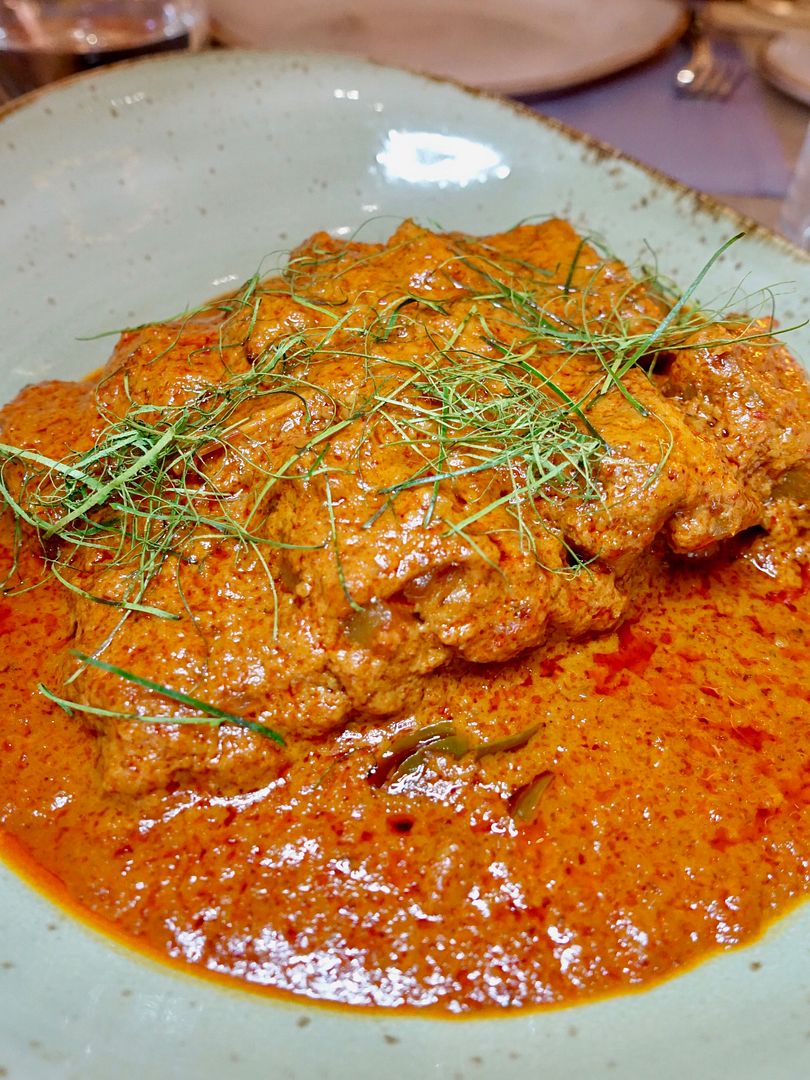 The Satay Babi Goreng will ruin your diet but it's worth it. It's an unsightly mess of hot red chili but who cares about the gram when you can have this silky fork-tender pork belly in your mouth. I enjoyed the creamy and piquant notes in this dish and it's impossible to have it without rice. So yes, just go for it.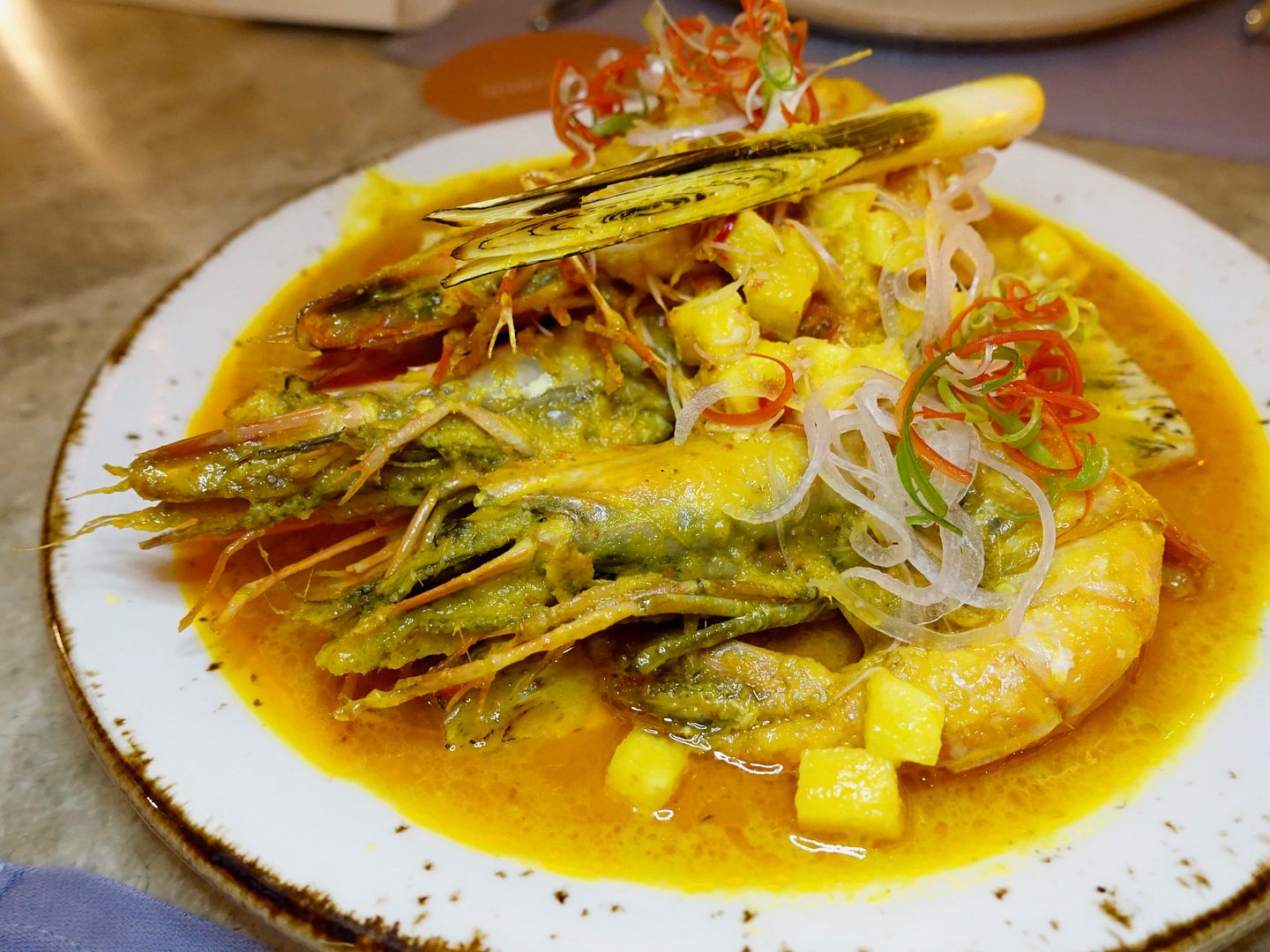 The Udang Masai Pedas Nanas tasted as good as it looked. The tiger prawns were more than generously sized and this appetizing mix of lemongrass, chili and pineapple would have you reaching the end of that rice bucket.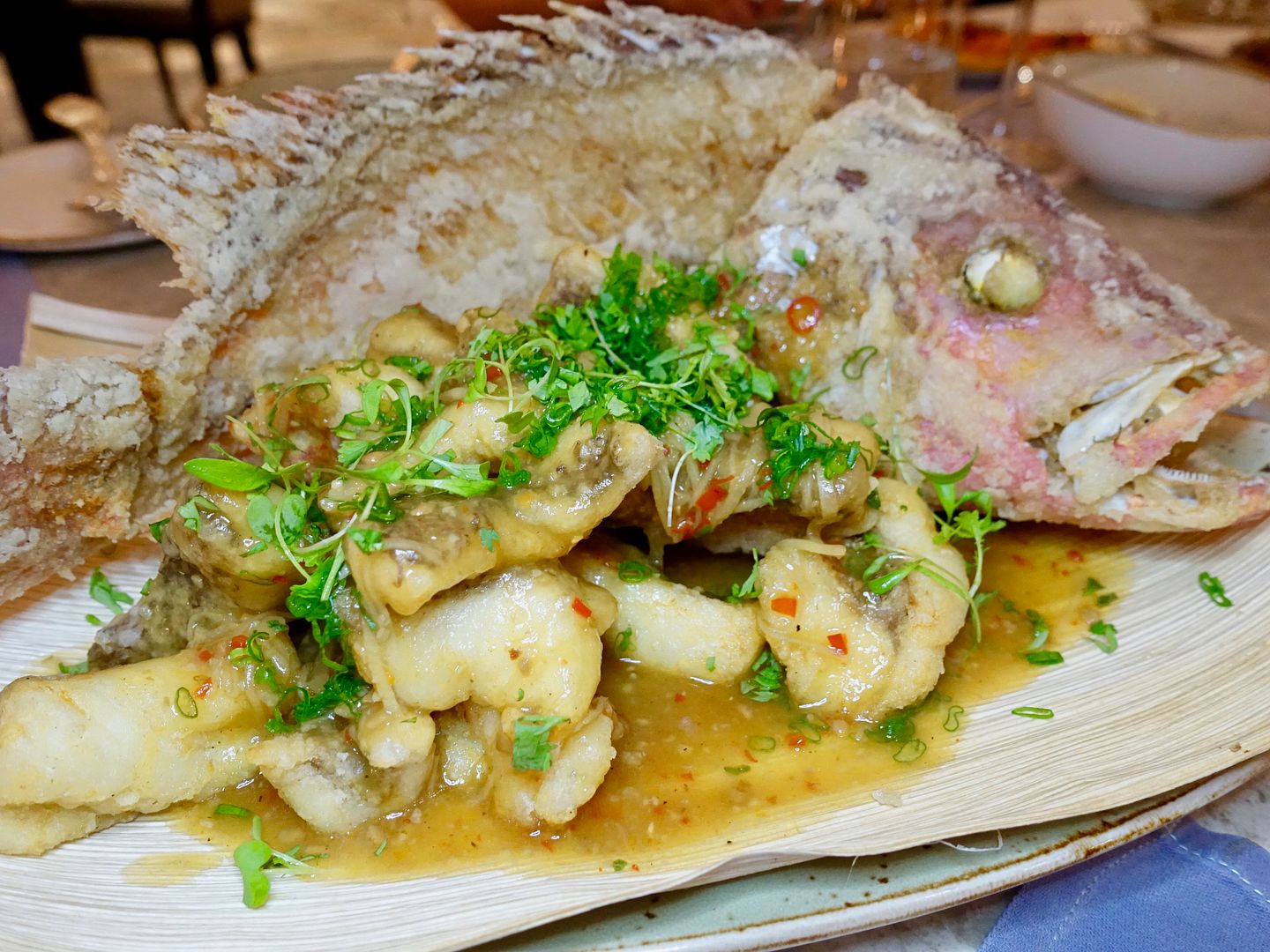 The Ikan Chuan-Chuan is a gorgeous dish of fried whole snapper, with its meat removed for easy eating. The firm and fresh meat is lightly battered and fried before being coated with a salty and spicy sauce made with ginger, tau-cheow (fermented brown beans), garlic and onion. Fried whole snapper, meat removed.
Dessert was a pretty white and brown kueh ko swee aka Snow Ko Swee. The kueh is made of white sugar and gula melaka and served with a creamy coconut ice cream and savory cream to enhance the coconut flavors in the dessert.

If you're up for trying a variety of dishes, there are the weekday set lunch and dinner menus to pick from (starting from $40/pax). A la carte dishes are also available.


The Clifford Pier, The Fullerton Bay Hotel Singapore
80 Collyer Quay, Singapore 049326
Tel: +65 6877 8911 / 8912
Mon - Fri (except PH): 12 - 2.30pm, 6.30 - 10.30pm