Madame Fan, Chic Chinese Fine Dining
Etiquette-free Chinese fine dining, that's what Madame Fan at JW Marriott NCO Club provides, and boy was it refreshing. You probably wouldn't associate the lush plush and dark cozy setting, which includes a DJ spinning music in the middle of the restaurant, with fine Chinese food. It's like a speakeasy, a hidden unspoken secret, and that's what makes the experience even more exhilarating.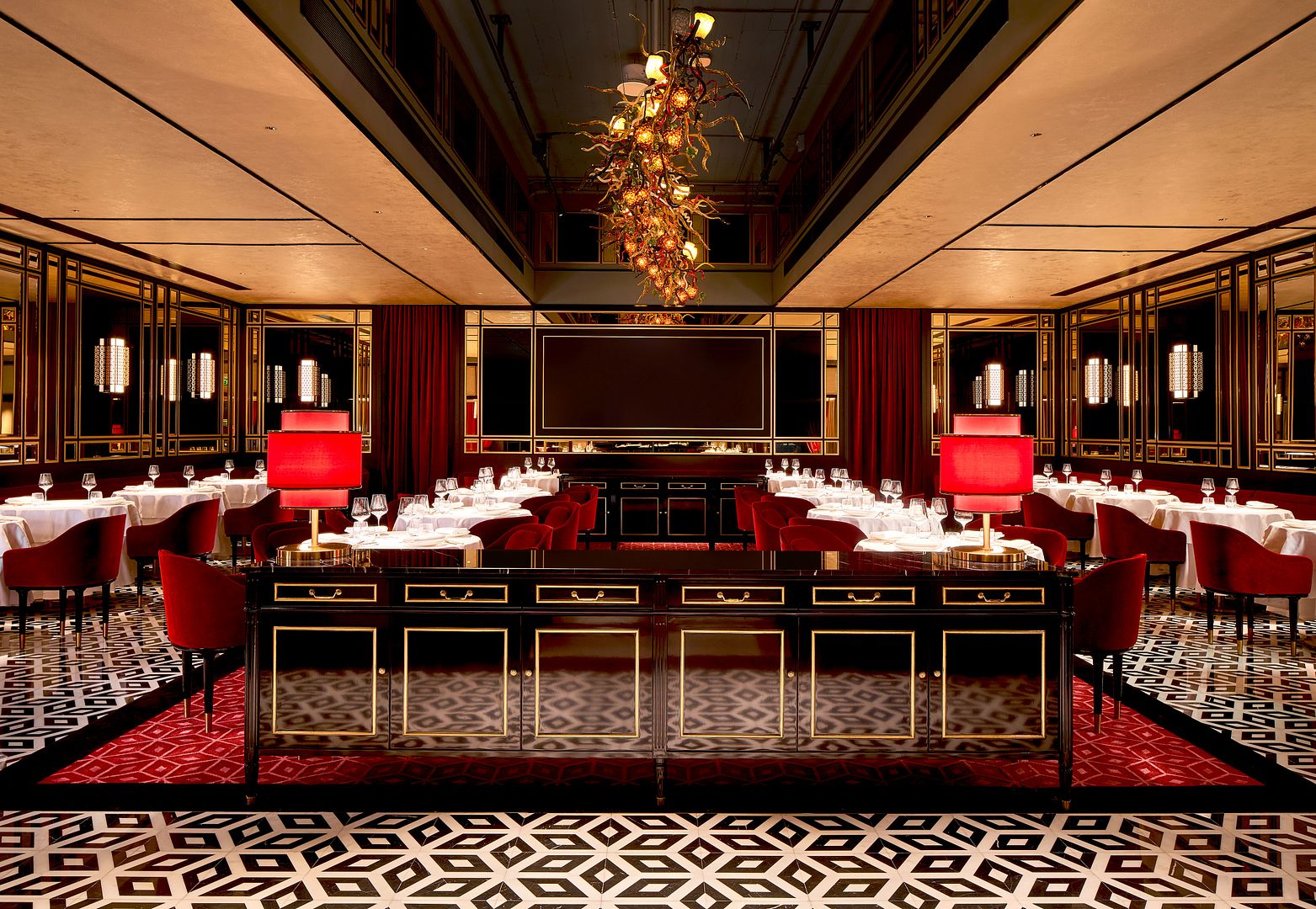 We started with dimsum for our dinner starters because you can definitely have dimsum for breakfast, lunch, dinner, and supper.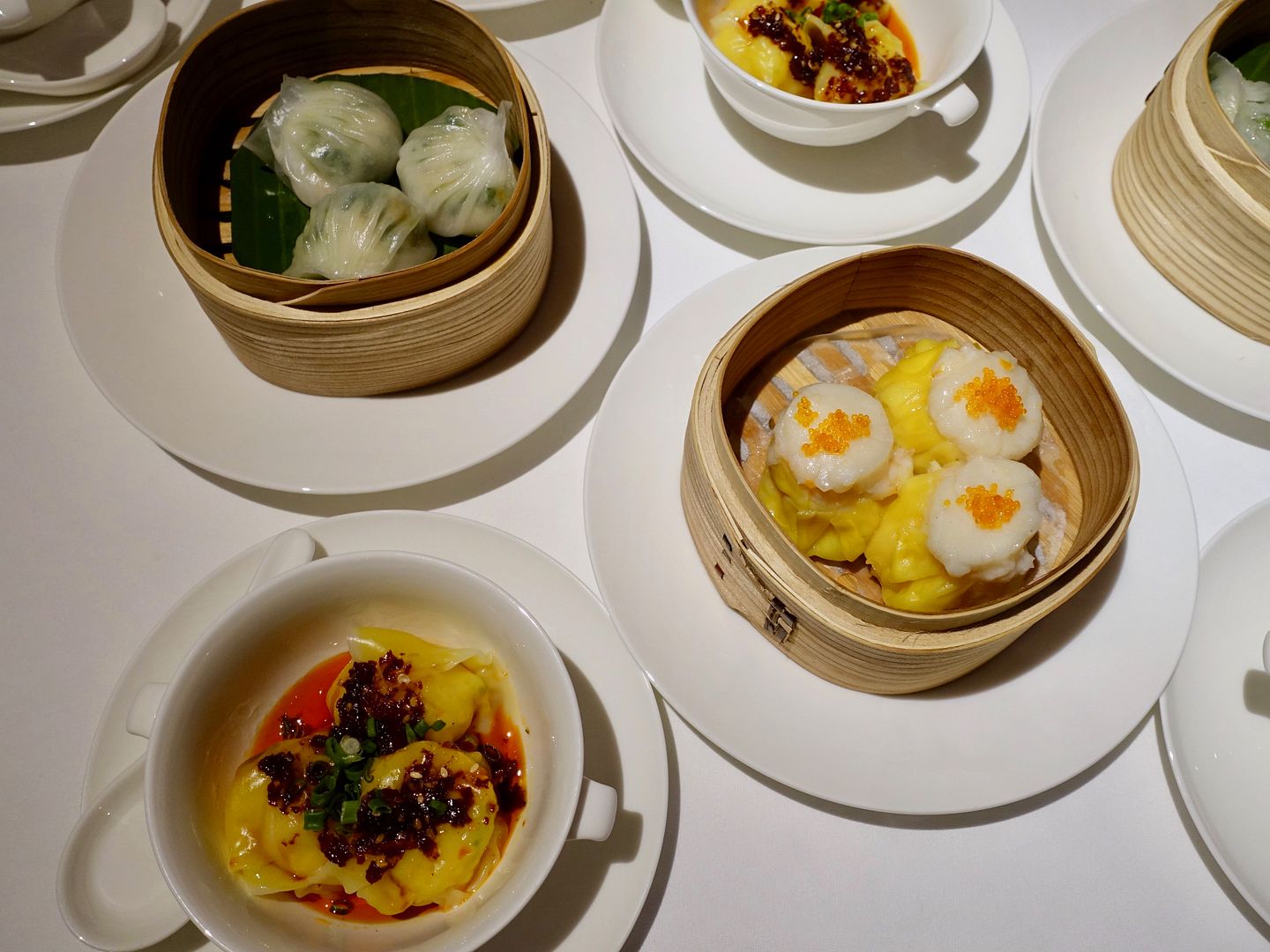 While i would want Madame Fan to take all my money (which they likely would) for their delicious
Scallop Shumai
($16), i'm not sure if the price tag is entirely worth it? I mean, i could get really tasty siew mai elsewhere, at double the portion for the same price. The
Sri Lankan Mud Crab Wanton
($16) doesn't get my vote for a different reason as i could hardly find any crab in this one. The cheaper vegetarian dimsum were provided more ROI because they were very tasty. The
Sichuan Vegetable Dumpling
($6) had a lovely mala flavor to it but maintained a light sweetness; and the
Chinese Chives dumpling
($8) didn't have a horrible overpowering chives flavor either.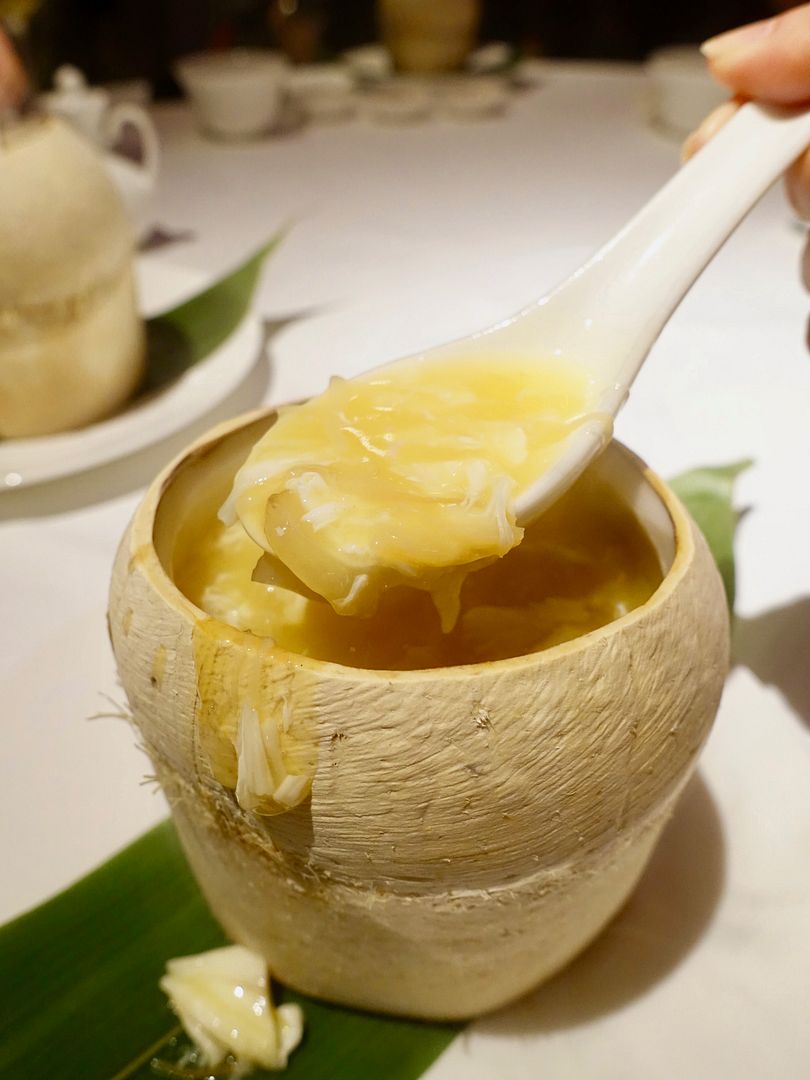 The
Double-Boiled
Four Treasure Soup ($28/each) did well in soothing my shock from. The smooth and creamy soup with a lovely coconut fragrance will filled with chunks of seafood- sea cucumber, fish maw, dried Hokkaido scallop, and crab meat
. Dig around the coconut and you'll be rewarded with tender sweet flesh which complements the savory broth.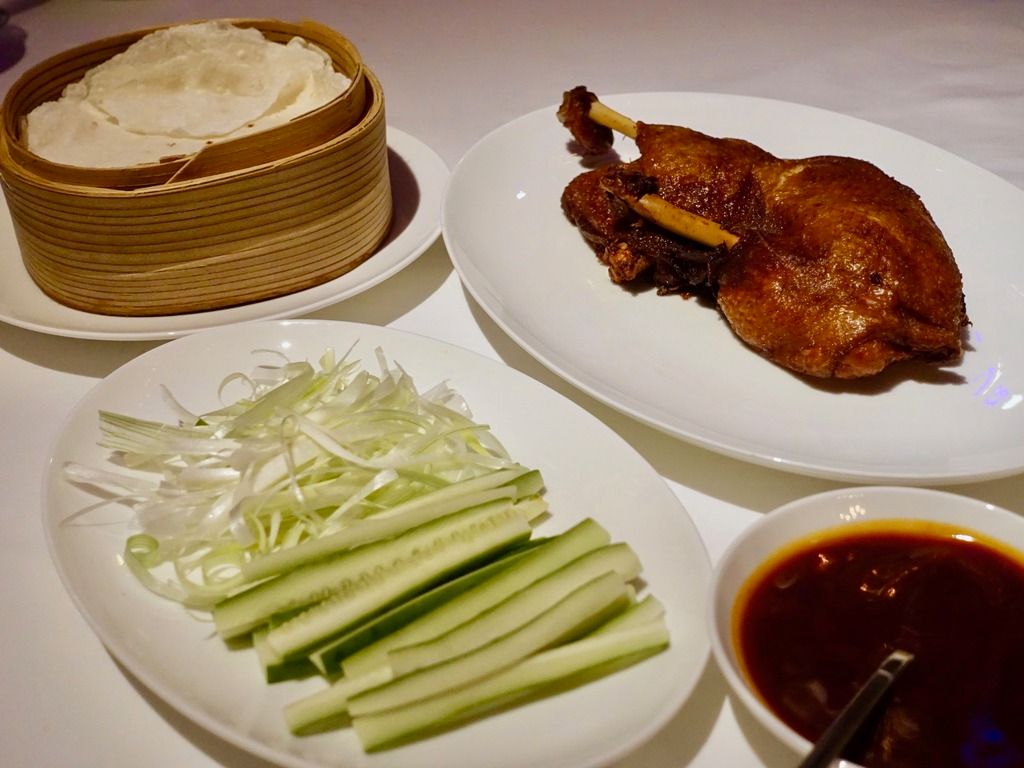 By the time we got to the Aromatic Duck ($38 for half a duck), the dimsum fiasco had been completely erased from my memory. Sheesh that aroma was haunting. Each bite of the thin chewy crepe roll was filled with flavorful meat! I would love a bigger duck because that skin.. OH THAT SKIN. Making a mental note to order this as a main dish for myself next time.
Other decent-restaurant-standard dishes include the comforting Home Style Crispy Pork Stir-Fry ($16/portion) with
salty black bean,
bitter melon, preserved cabbage and yu tofu; and
Steamed Soon Hock with Ipoh Soy Sauce and Spring Onion ($14/portion)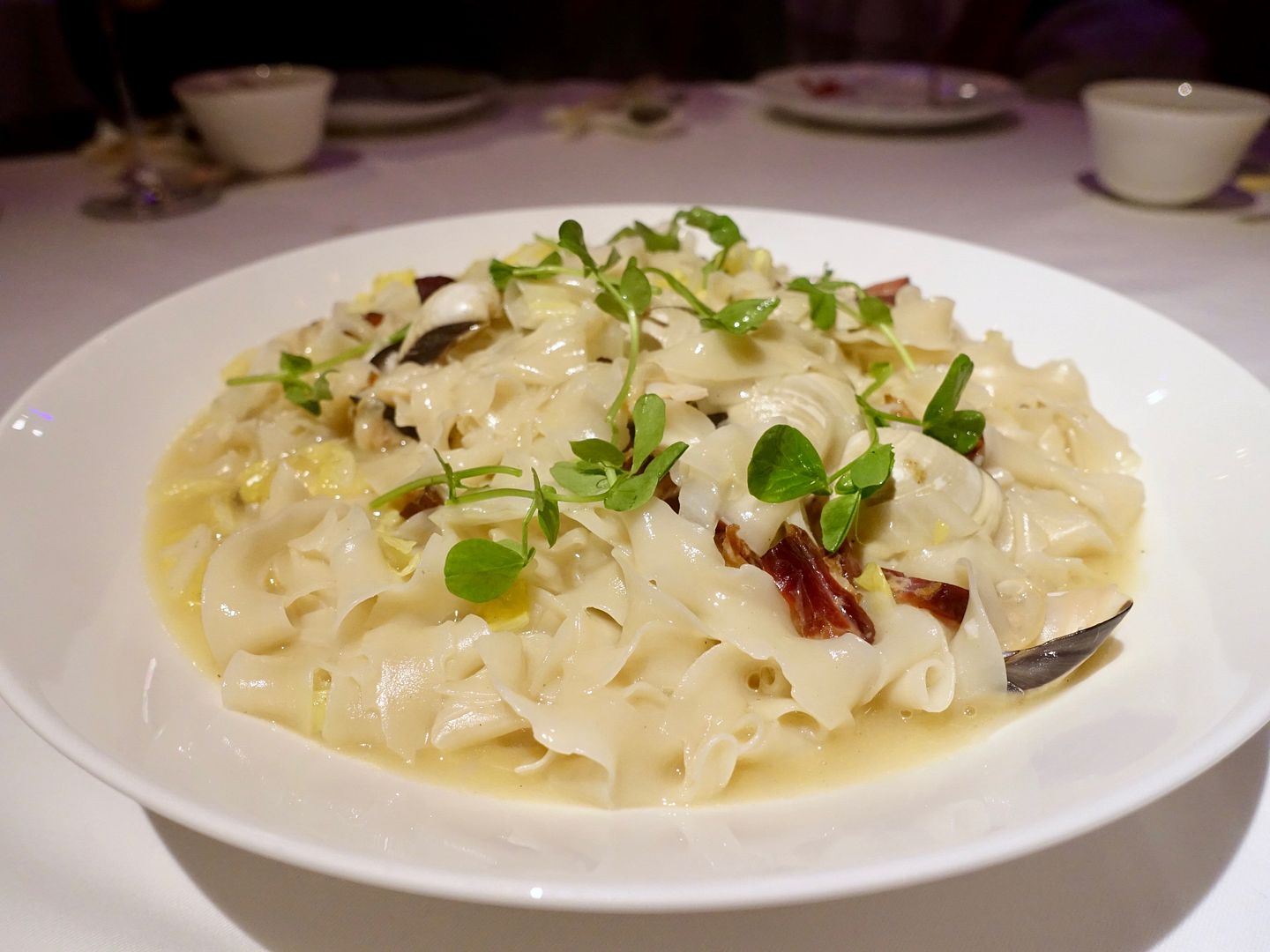 What was a standout, which currently isn't available on the menu, is the Handcut Taiwan Noodle with Wind Dried Pork and La La clams. It appeared to be very bland-looking and i'm not a fan or carb heavy dishes, but one bite and i was sold by the thin and smooth noodles! ! The texture is a cross between hor fun and mee pok and flavored by a smoky sweet seafood-meat stock, likely from the addition of the lup cheong (which is a favorite of mine as well).
Save space for desserts. The Mojito Lemon Tart with Mandarin Sorbet
($14) is a must-have. It's one of the best lemon tarts in Singapore really. Expect a refreshing tartness in the lemon curd on a buttery crust. Who said a Chinese meal has to end with Chinese desserts?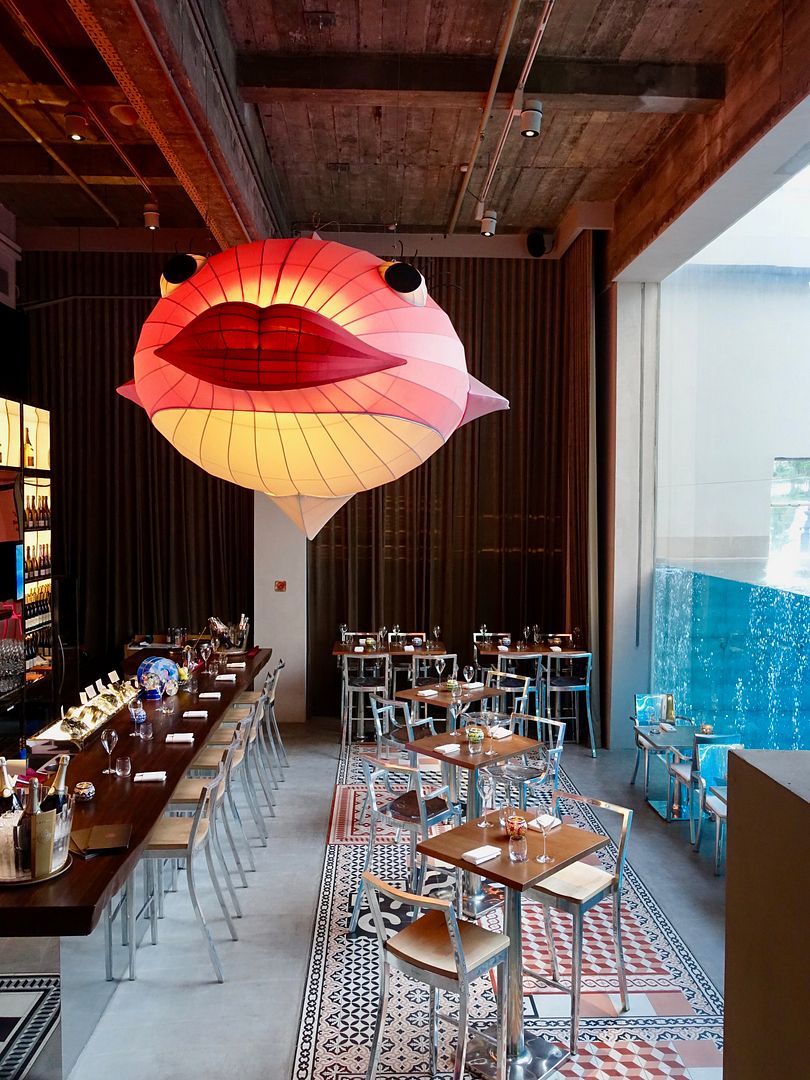 Madame Fan is located in
The NCO Club
, a three-story entertainment lifestyle destination which also hosts hosts Fish Pool (a champagne, caviar and oyster bar in an esteemed collaboration with Louis Roederer);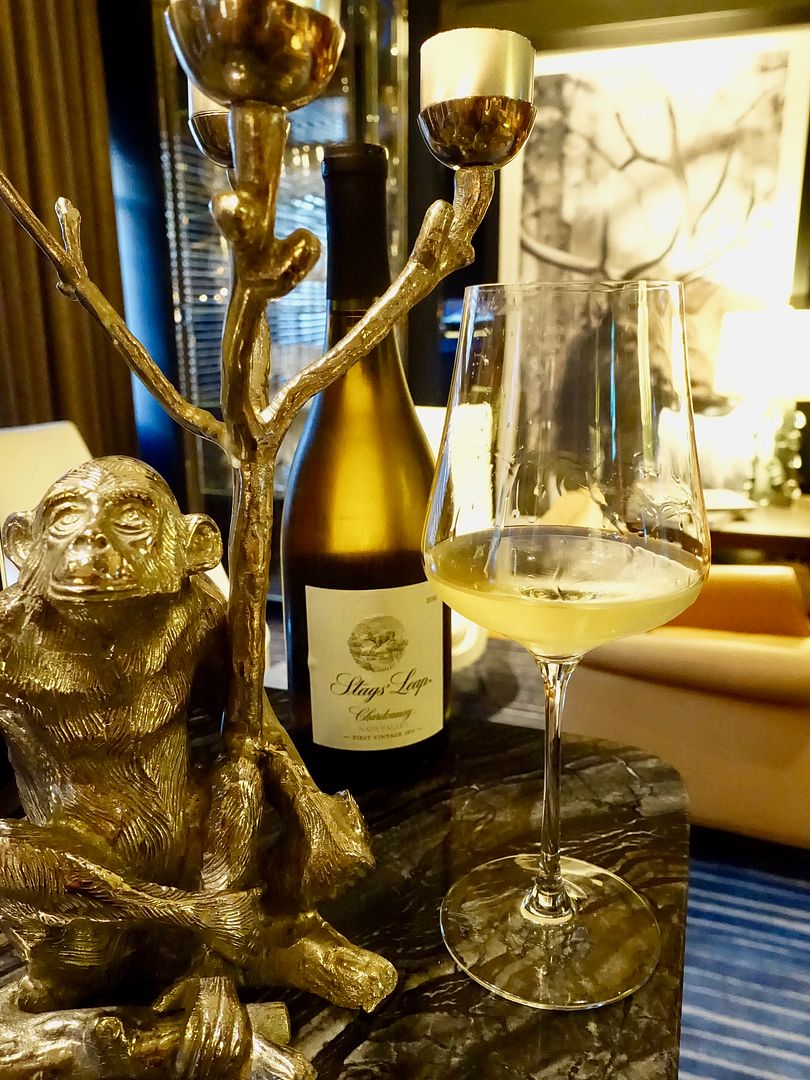 Stags' Room (a wine reserve and lounge in partnership with Stags' Leap estate and Penfolds); Cool Cats (a live music venue) and The Britannia Room (a unique events space).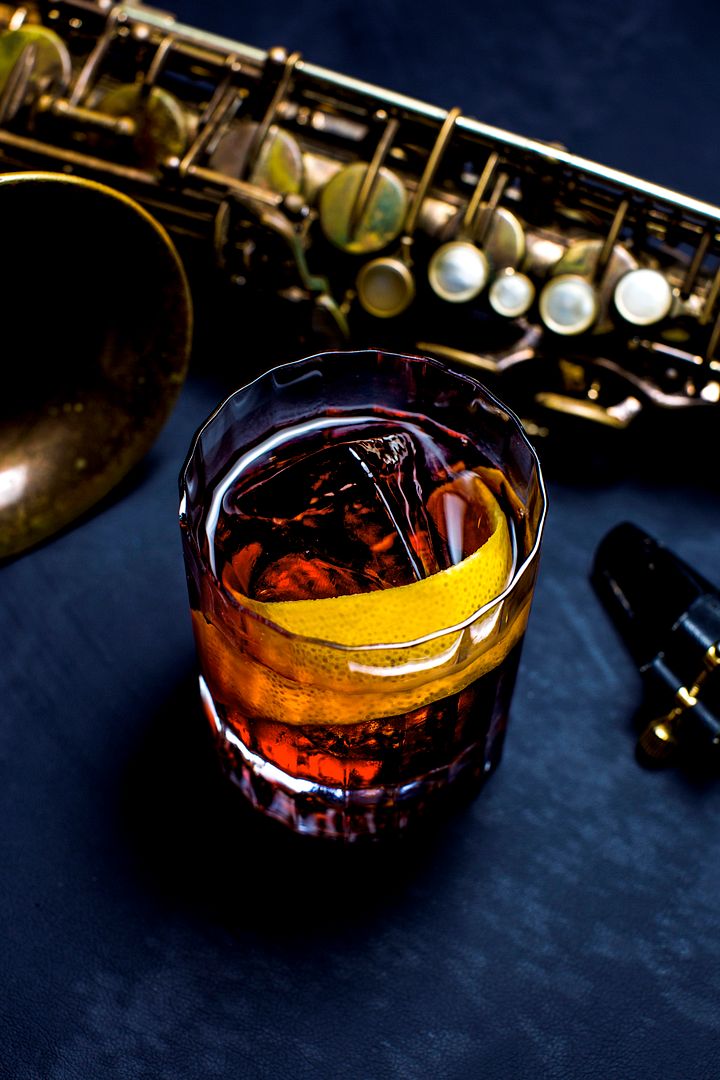 32 Beach Road, Singapore 189764
Tel:
+65 6818 1921
Daily: 12 - 3pm; 6-11pm