Three Buns Quayside by Potato Head
We all know that Potato Head has mad burgers and cocktails and we are truly glad that they have dedicated a standalone joint Three Buns Quayside to serving these finger-licking good comfort food. 95% of what you're gonna be savoring are handmade by the team helmed by Chef Adam Penney.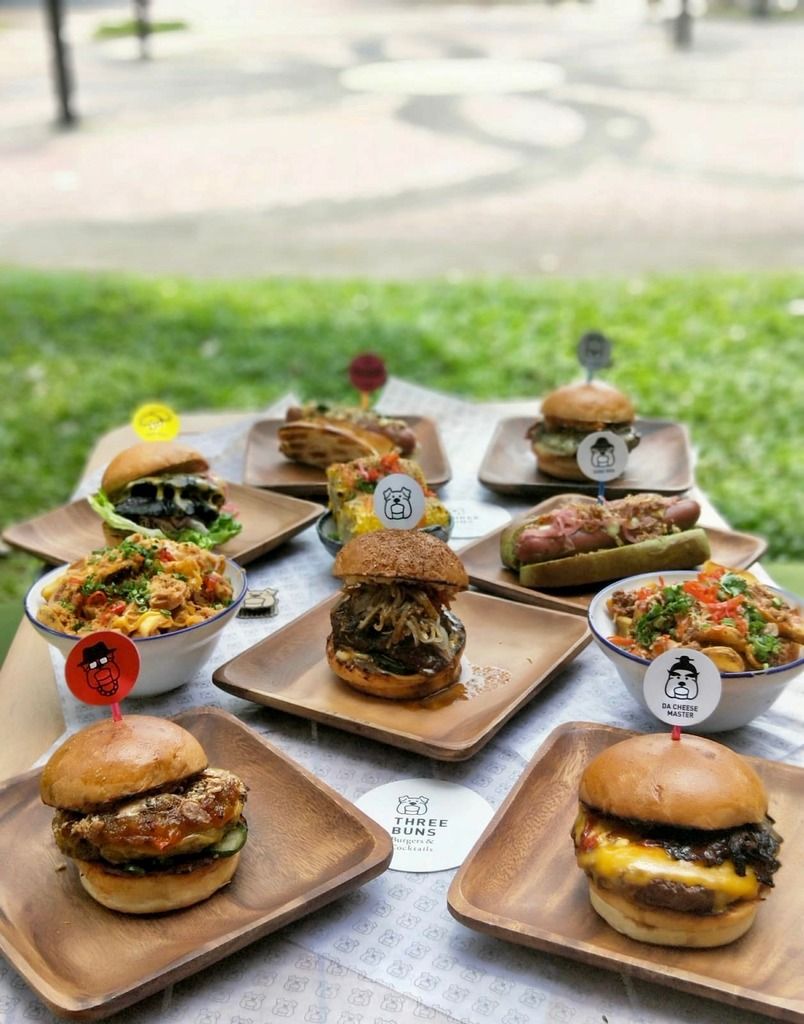 The menu is a mix of old favorites from Potato Head folks (hello Baby Huey) and new menu items unique to the Quayside location. Expect the highest-quality grass-fed Australian patty made from two prime cuts of beef, house-made sauces, and premium cheeses from US, UK, and Greece, sandwiched between their lovely butter brioche buns.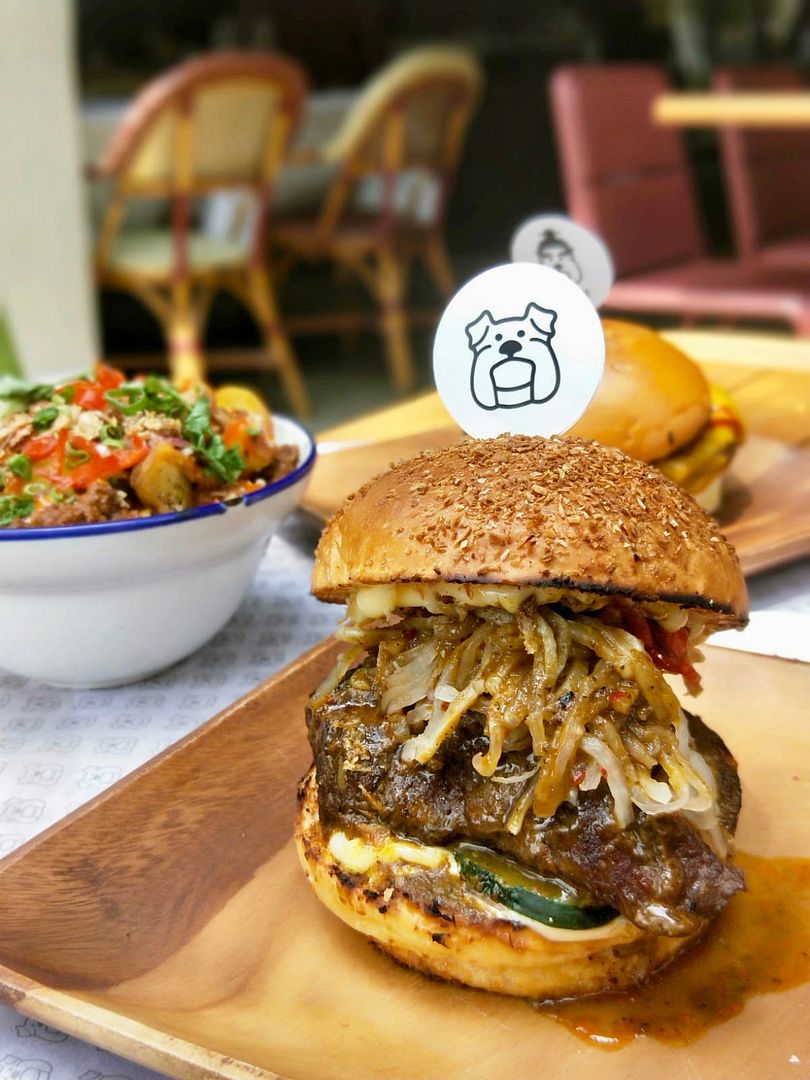 If you're looking for a hit of local flavour, check out the Red Man Burger ($28) – this isn't on the regular menu yet, but you can tell that this is a burger that's put together very intentionally. This is a twist on beef rendang, using beef cheek that's prepared sous vide, accompanied by a specially prepared burger bun made from coconut oil and milk. This was easily our favorite burger! Just look at that juicy meat that falls apart!
You can tell how good a burger joint is by how well they do the classics and Three Buns doesn't fail. The
Smokin' B-Boy ($23)
, a bacon cheeseburger, is perfectly balanced with its juicy patty, savory bacon, crunchy fried and caramelized onions. Their no-frills cheeseburger
Da Cheese Maste
r ($15) works if you're a hard-core ketchup lover.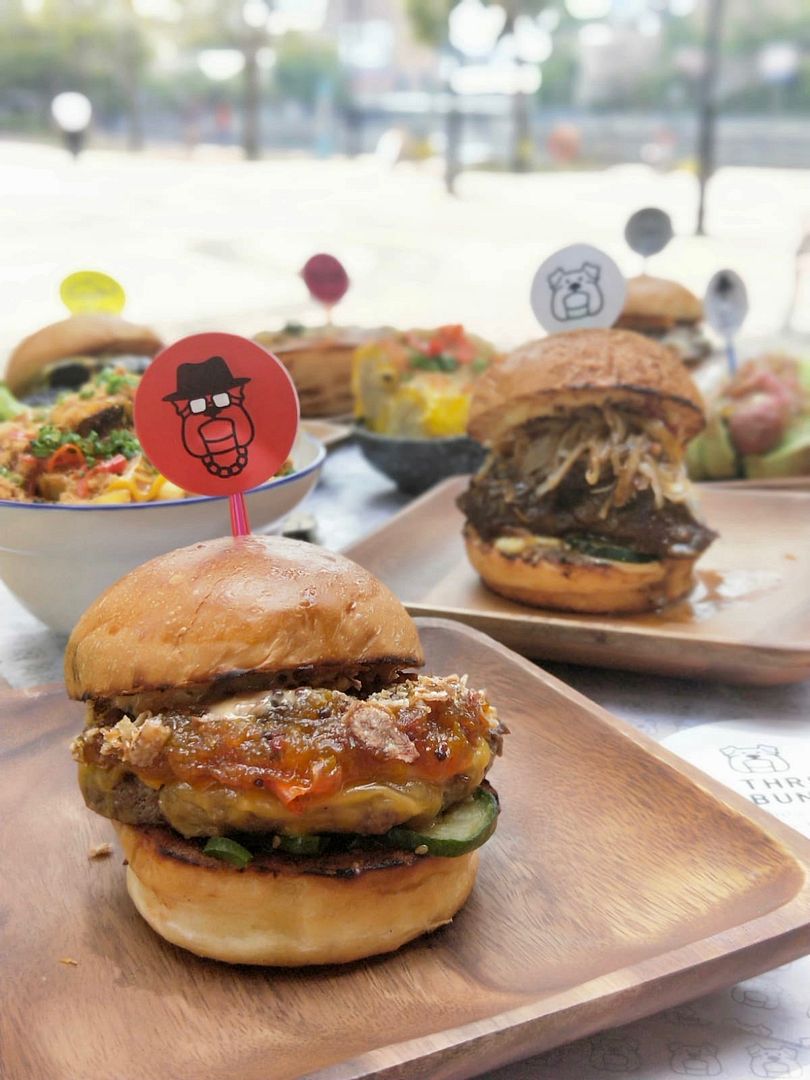 The Bun DMC ($16) is another one that's unique to this location, moving away from the typical pickle to a home-made watermelon relish, as well as a mix of fried onions and onion puree. These ingredients worked quite well together, but the watermelon relish didn't stand out as much as I thought it would (which was a pity).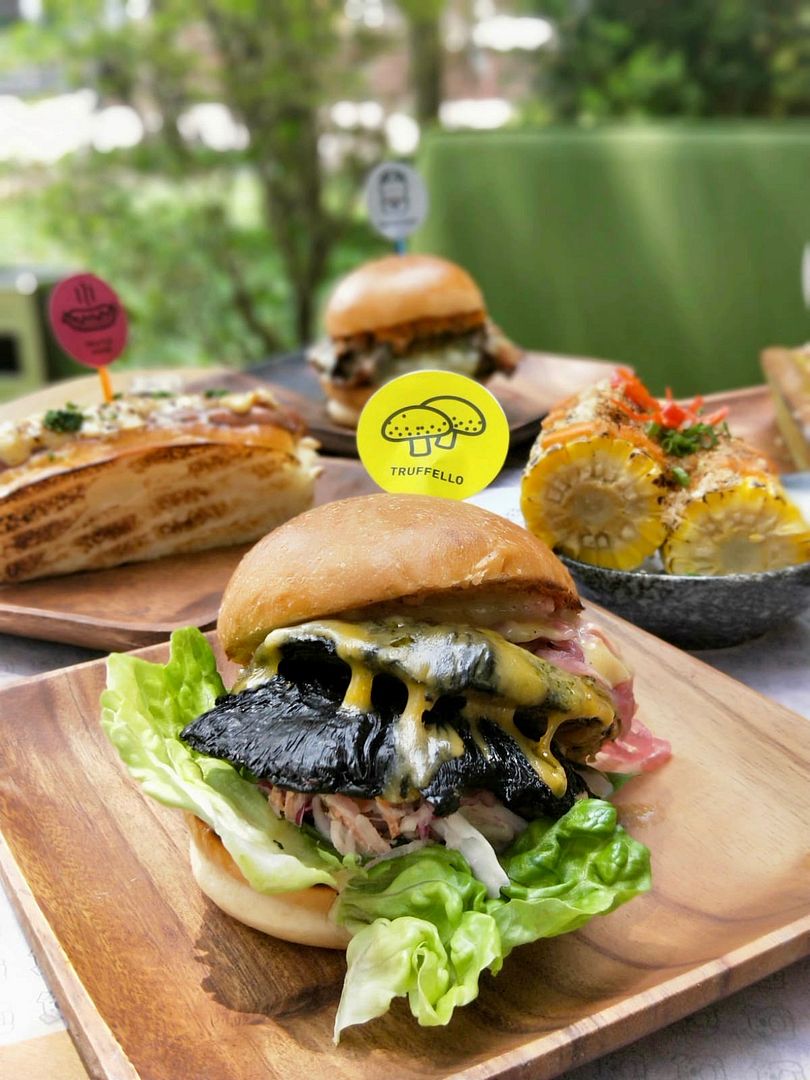 For a meat-free option, the Truffello ($15) was very aromatic, and buns were well done. Unfortunately, the slaw and the juicy Portbello makes for a very soggy burger, and there's nothing sadder than wet buns that disintegrate. The truffle butter sauce was also lost in the mix. If you want more of that punchy flavor, go for their Truffle Hound ($15) hotdog instead. It's rather plain but at least you'll taste the truffle.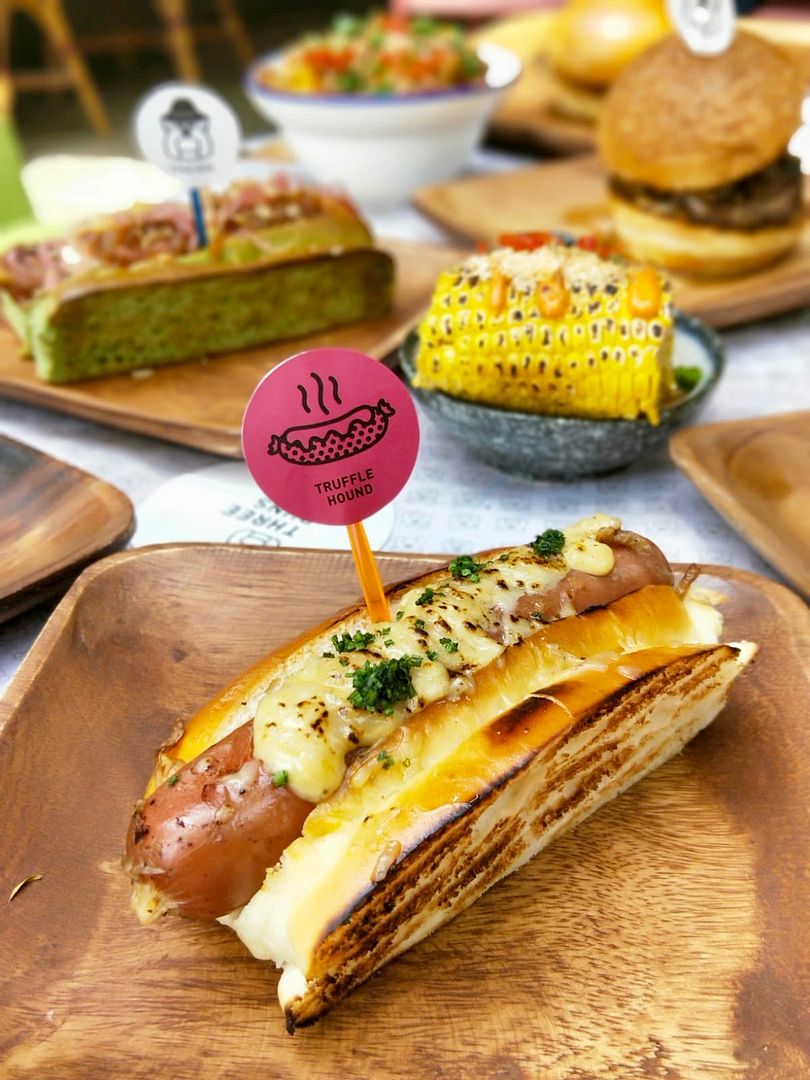 We would come to Three Buns for their fries alone. Naughty Fries Jr. ($9) (pictured below), and Miso Dirty Fries ($9) were the stars in their own right – these fries are shaped in a curve, which was excellent for scooping up the sauces and toppings. What's more, they stayed crunchy even after being out on the table for a while, and the flavour profiles of both hit just the right spots.
I had a hard time deciding which one was my favourite – the Naughty fries has a hit of gochujang, while the miso and pork floss in the Miso Dirty fries adds an umami that makes the dish so addictive. My advice? Go in a group and get both – they're great for sharing around a table, and will be gone in a heartbeat.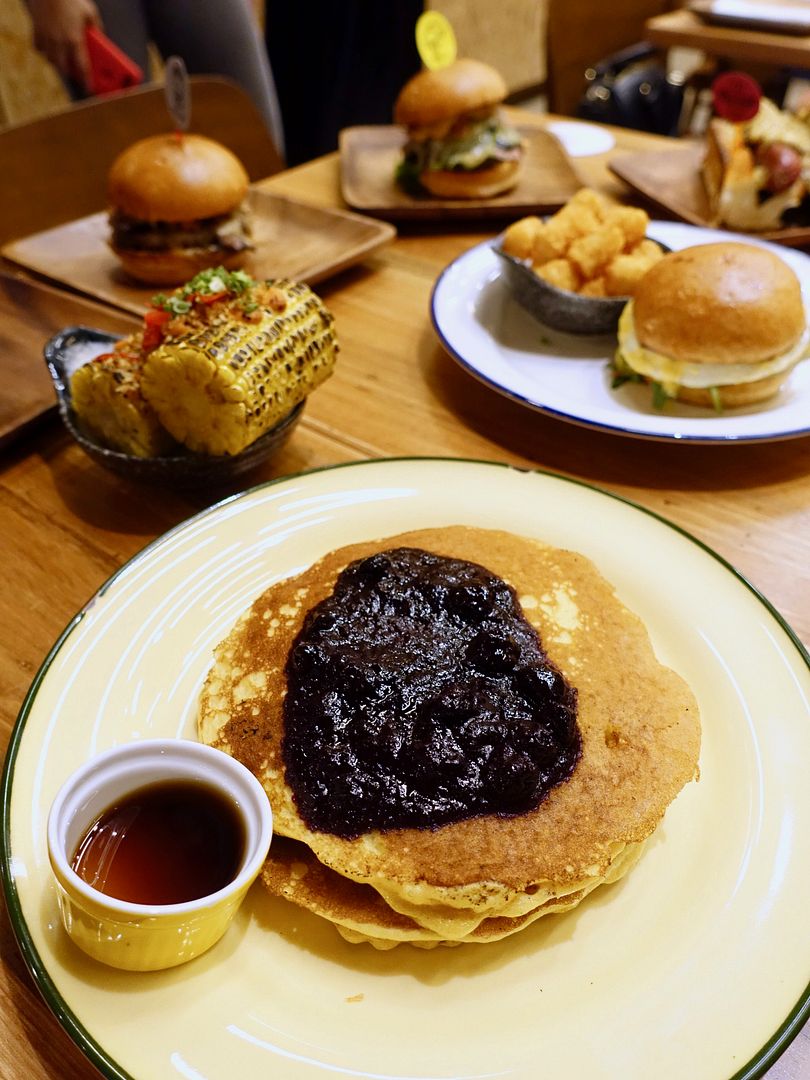 Come during the weekends and you'll get more than just burgers from 11am to 4pm. The Blueberry Basic ($15) is anything but basic. The porous buttermilk pancakes are savory bittersweet, with hints of coffee, vanilla beans and vanilla salt with ice cream and blueberry sauce served on the side. The Ronnie ($19), a chicken sausage with miso bearnaise burger, is served with super crunchy tater tots. I found the tater tots more irresistible than the slightly sticky and mushy patty (it tasted similar to MacD's).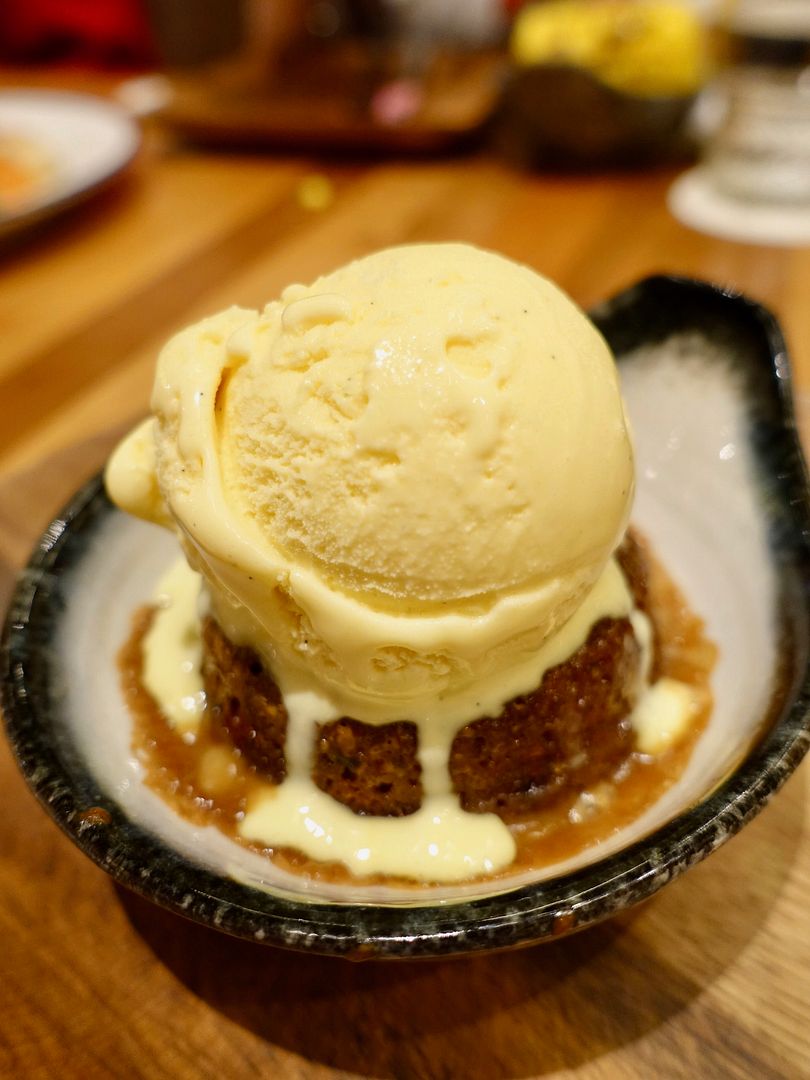 Desserts wise, I found them all a tad too sweet for my liking, but the milkshakes were worse. Give them a miss please. However, I thought that the tartness of the Zesty Calamansi & Lemon cream ($6) would make a really good filling for a lemon tart/crumble.
If you have to have a milkshake, go for the Aye Sailor ($18), a rum-spiked chocolate milkshake which countered the diabetic drink. The 3 Monkeys ($18), a banana-infused whisky milkshake tasted like cough syrup after being left out for a while.
In spite of the unhappy ending, let's focus on the good stuff, which are the burgers and fries. Those are gonna have us coming back to Three Buns again and again.
-B & C-
Three Buns Quayside
60 Robertson Quay, #01-01, Singapore 238252
Tue-Fri 5pm-12am
Sat-Sun 11am-12am