Going Basque at Alkaff Mansion with TXA and UNA
Have a taste of the vast rolling Basque Country right here at the lush Telok Blangah, at the transformed Alkaff Mansion. In partnership with Basqvium, keeper, curator and tireless advocate of Basque cuisine and culture both in and outside Spain, you will experience every facet of Basque culture and cuisine at the restaurants in Alkaff Mansion- TXA and UNA.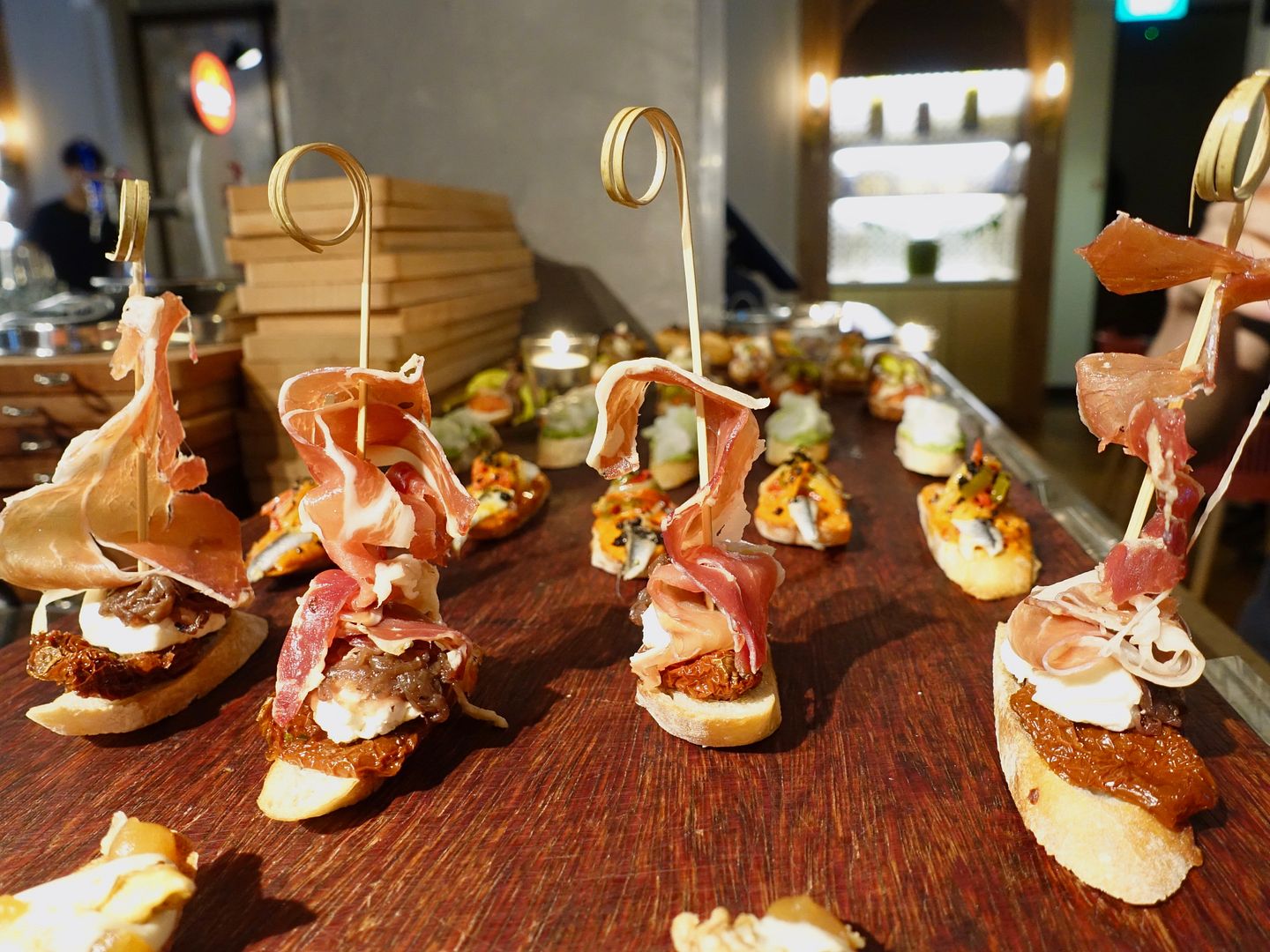 Gone were the claustrophobic and stuffy spaces. Stepping into the mansion, you'd be greeted by the chic open bar/kitchen by
TXA
. Pintxos (pronounced pin-chos) are served on the open counters, like how they do in the North of Spain. Traditionally, these small bites are skewered onto pieces of bread as pre-meal snacks to be enjoyed with a beer or a glass of wine in a bar before lunch or dinner. At TXA, you get an elevated experience with a mix of bites and other sophisticated plates of morsels. created by Basque chefs Marta Elvira Segalés and Silvana Pascual Romero.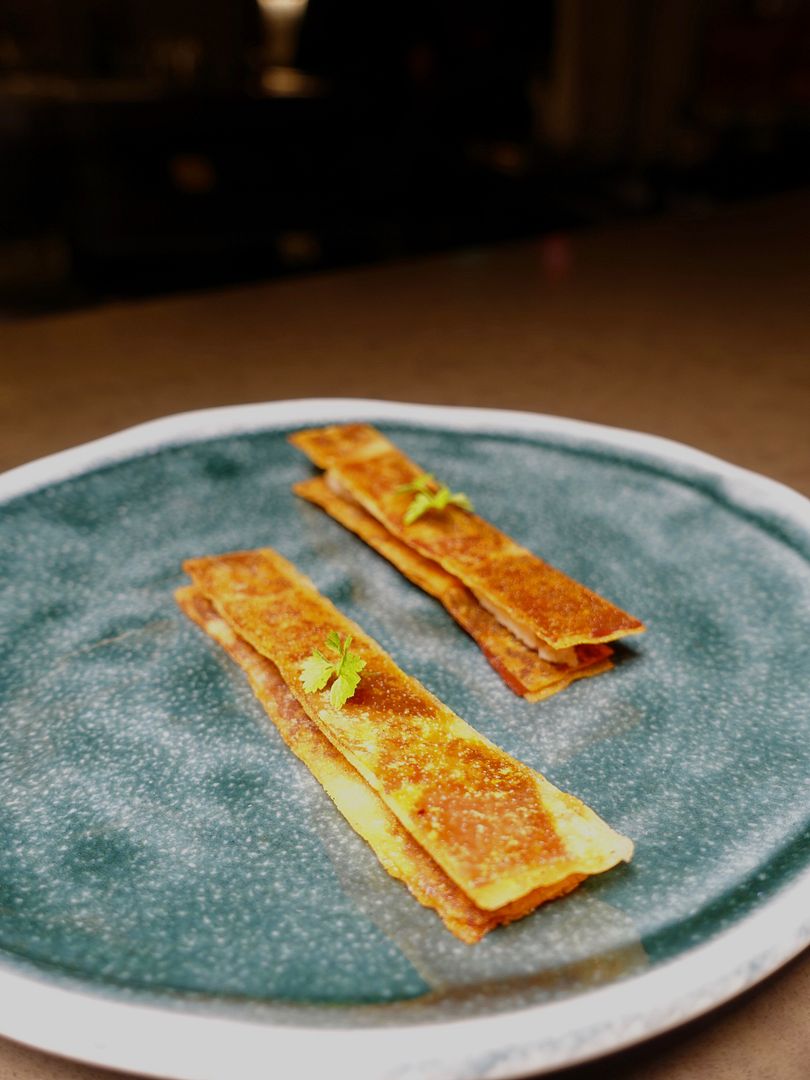 Open your palate to the Basque flavors with the
Aceituna Rellena De Vermouth
($2.90), an olive stuffed with vermouth jelly and orange zest, topped with fennel flower. It'll activate your taste buds for the crunchy
Crudiente de Jamon
($5) which layers umami Iberico and smoked cod roe sauce between buttery pastry sheets.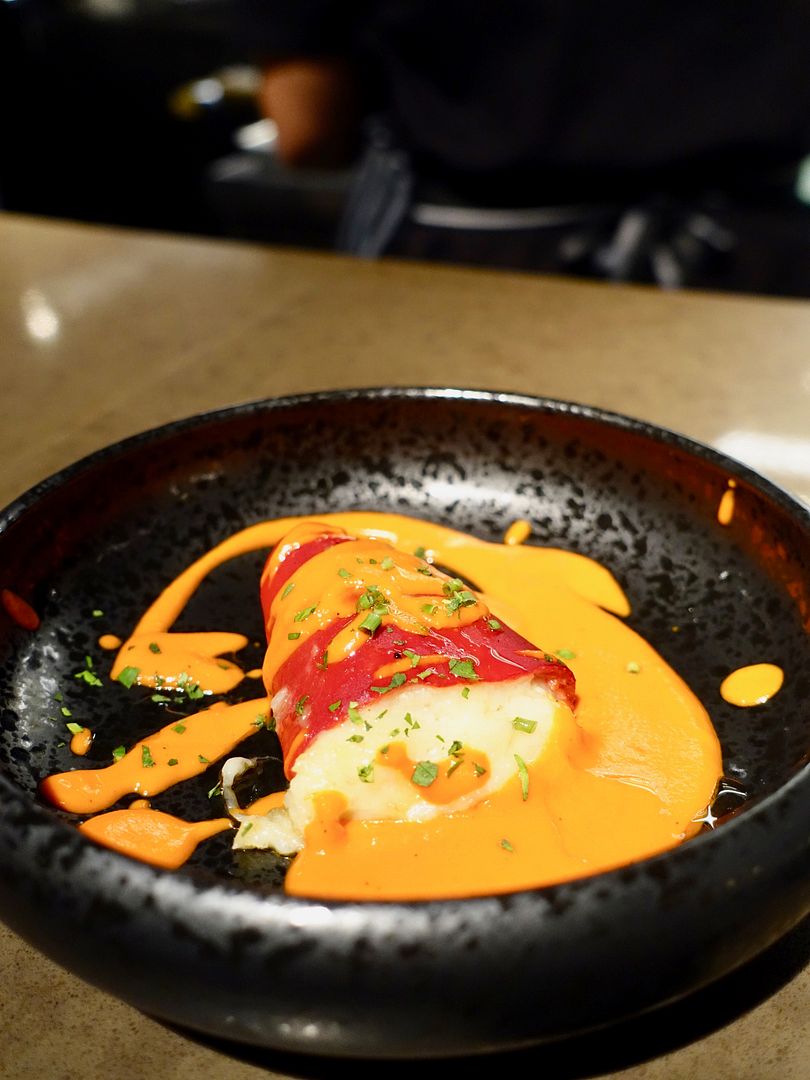 If you're a fan of peppers, there are many peppers pintxos at TXA and truth be told, i could hardly tell the difference since they use a variety of peppers with a mix of fish (mostly anchovies and some tuna). Take your pick from the
Pintxo Igeldo
($6.90),
Boquerones con piperrada
($3.90) and the
Piquillos Rellenos de Brandada
($4). My favorite of the lot would be the last, which reminded me of Portugal somehow due to the use of Bacalao (salted cod fish). I do prefer a hot dish as well instead of cold bites but that's a personal preference.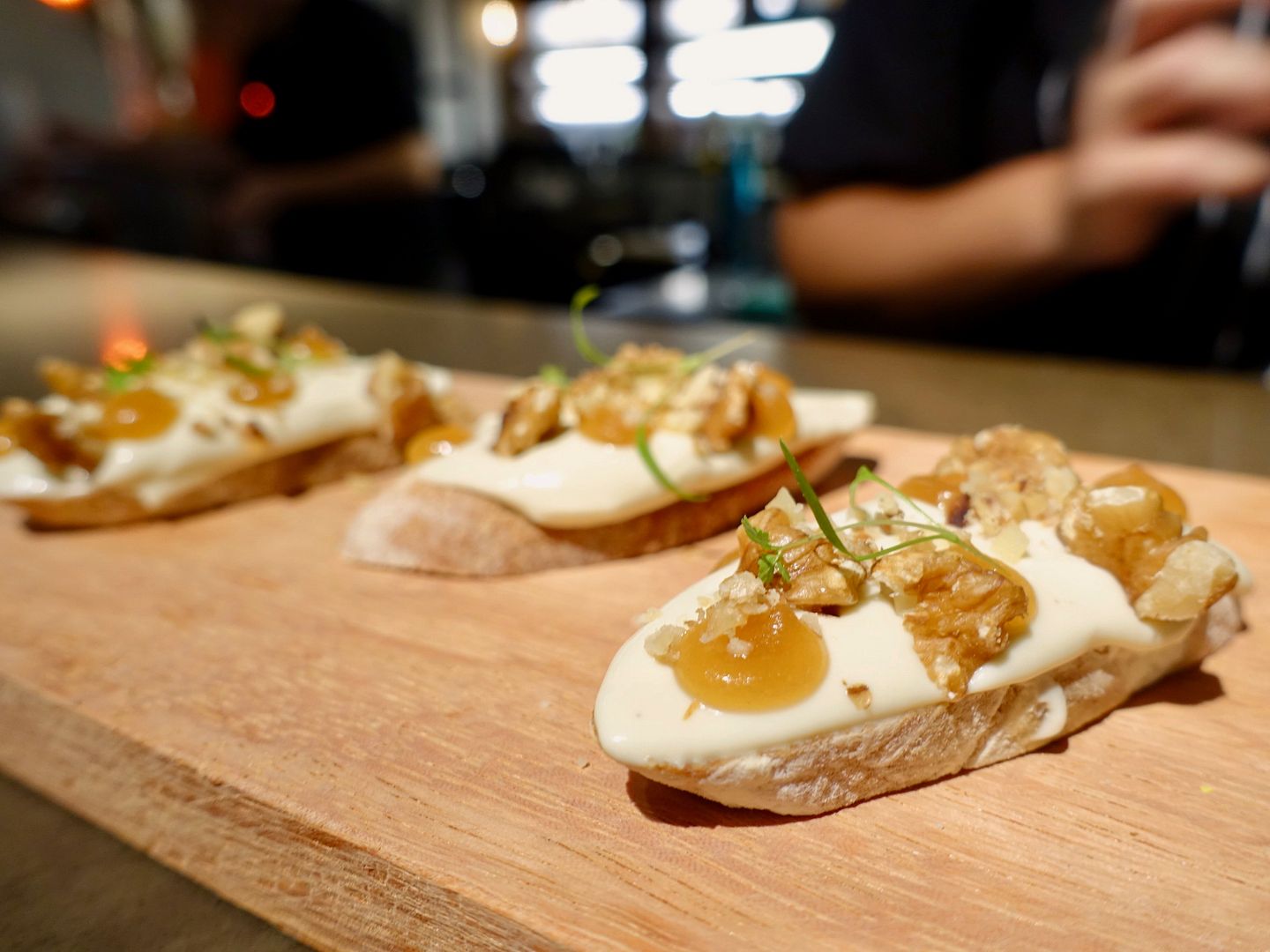 A pinxto that i would have over and over again is the Crema de Roquefort Con Manzana Y Nueces ($4.90). A bold caramelised Roquefort cream cheese is toned down a little with some spiked apple jam (with Pedo Ximenez, a plumy sweet wine) and walnuts.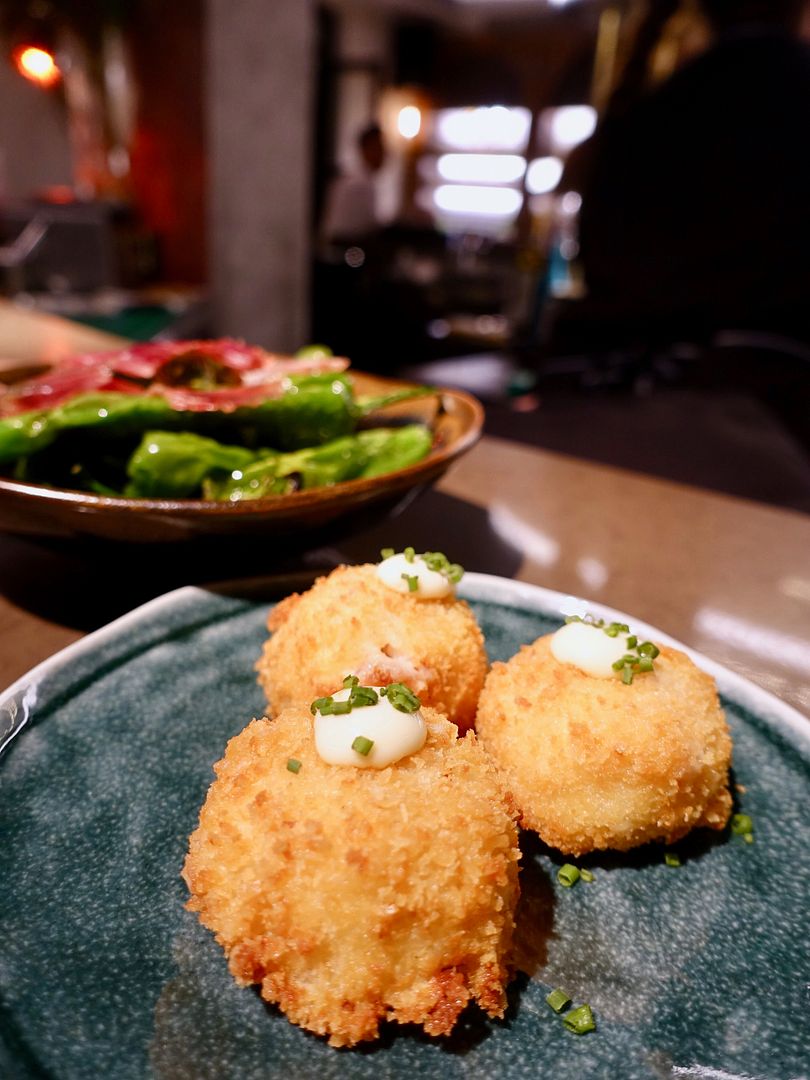 Croquetas de Jamon Iberico ($14 for 4 pcs) requires no introduction. These golden brown morsels encase a creamy smooth milk, butter and flour mix, flavored by brunoise size Serrano ham.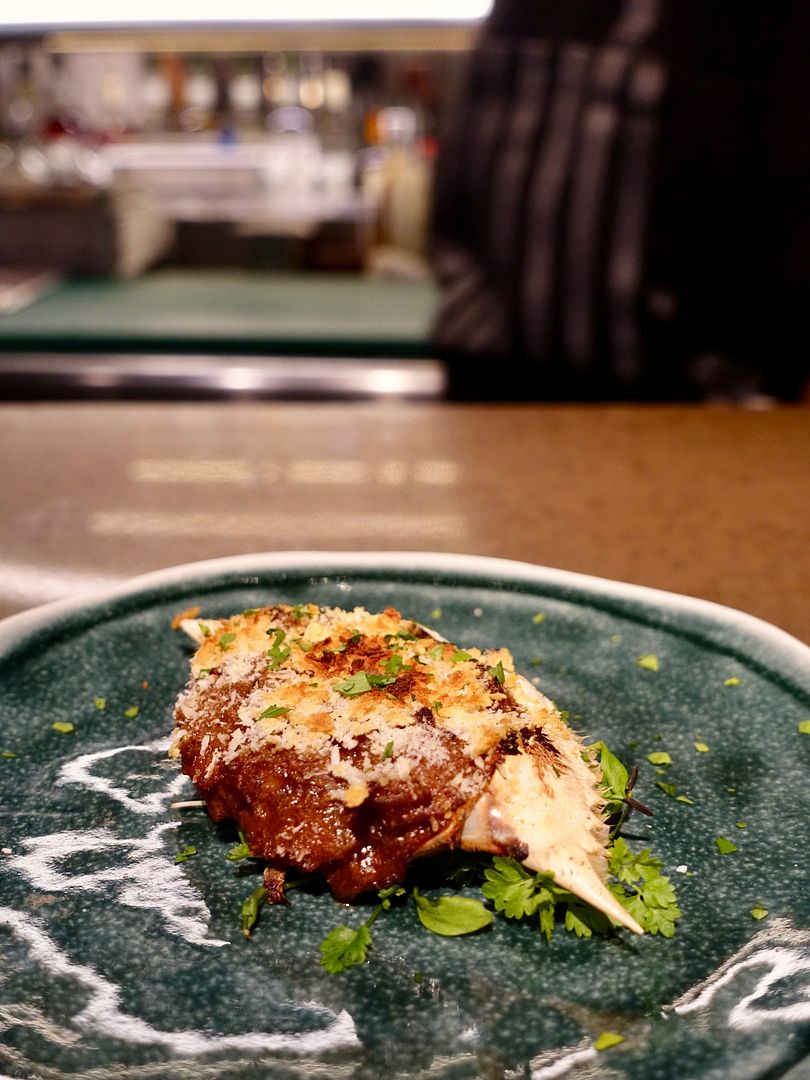 If you want more than carbs, there are plenty of non-bready small plates. Let the sweet crustacean flavors wash over you when you scoop into the Txangurro a la Donostiarra ($14), a gratinated crab in a caramelized sofrito based sauce.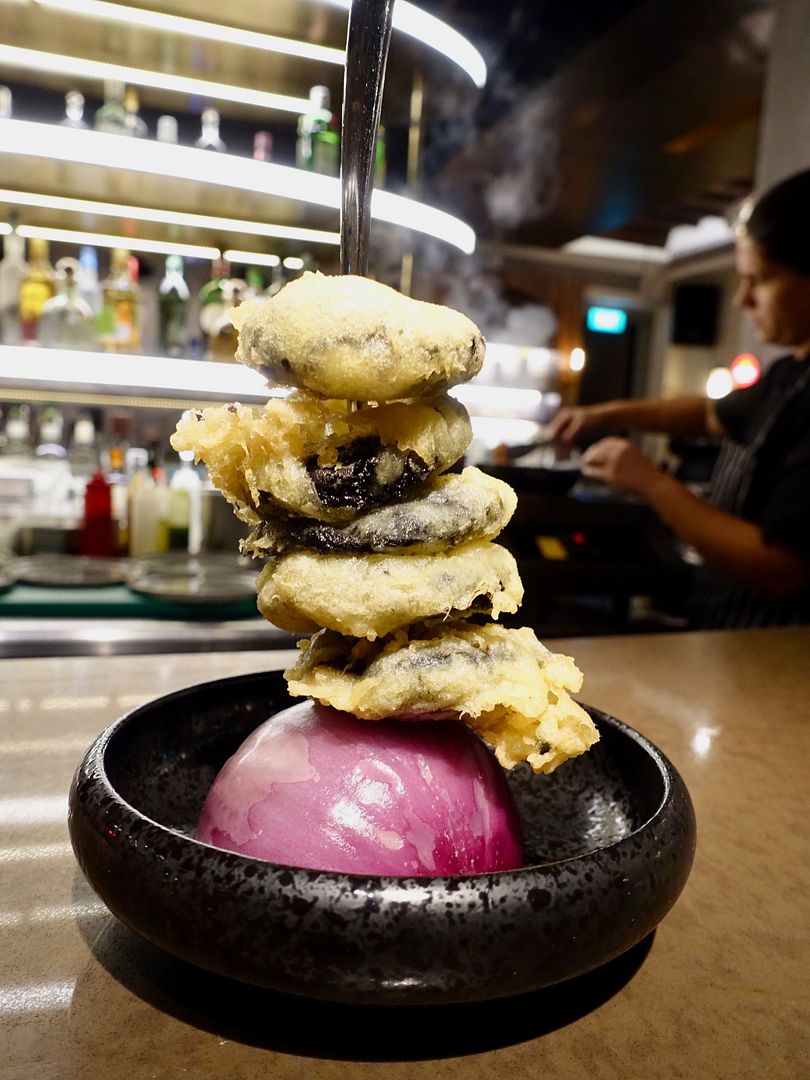 You can deal with the black mess in your mouth after enjoying the Black Rabas "A Fuego Negro" ($22 for 5 pcs), a tempura squid ink donut. This has to be one of the most interesting Spanish bites i've had. The tempura batter breaks away to a luscious squid ink cream with squid cubes.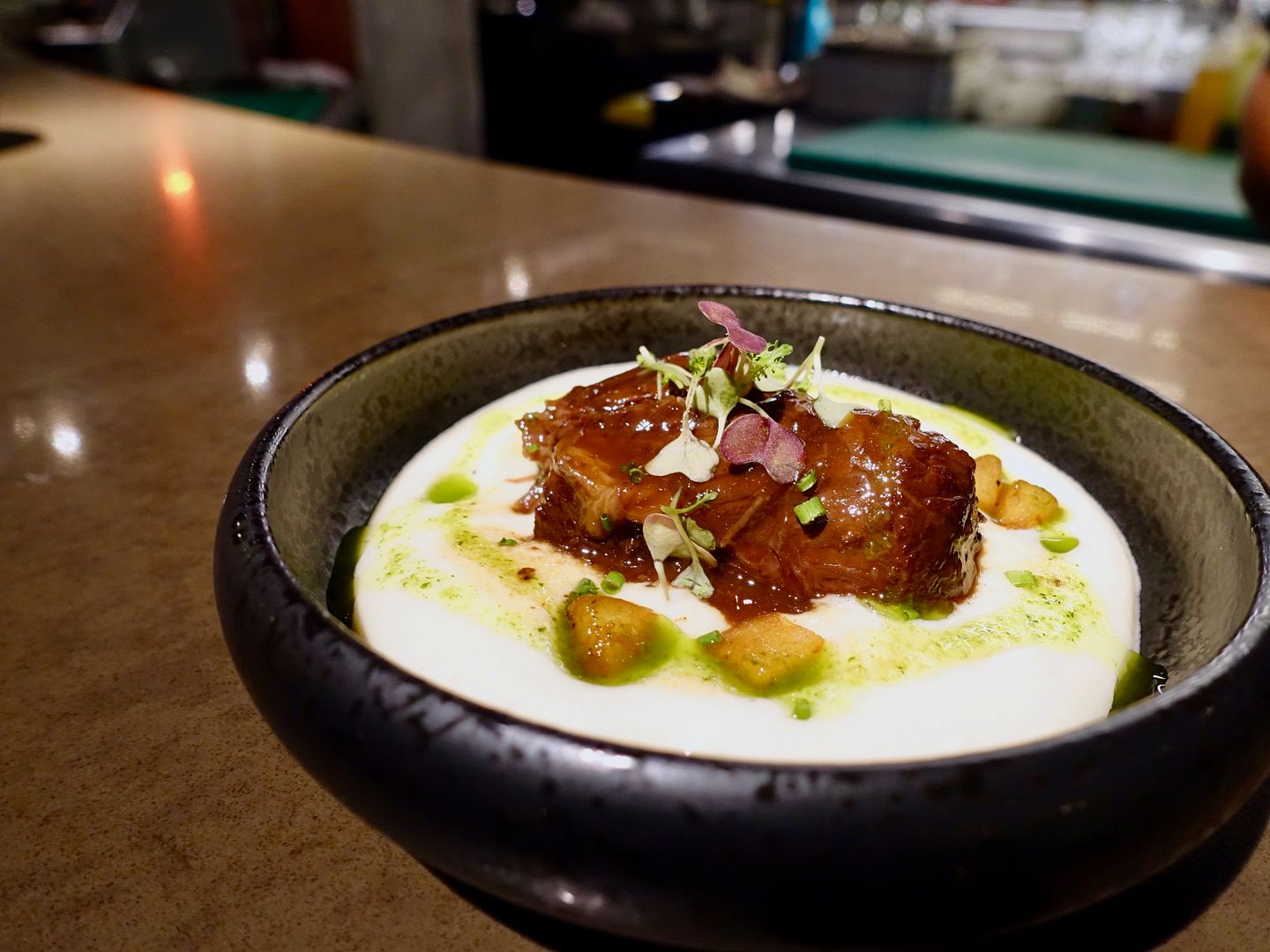 I disintegrated into a lump of happiness, just like the red wine stewed beef cheek ($8) did in my mouth. The gelatinous meat is accompanied with a smooth potato foam and caramelised apple cubes for a tad of naughty and sweet.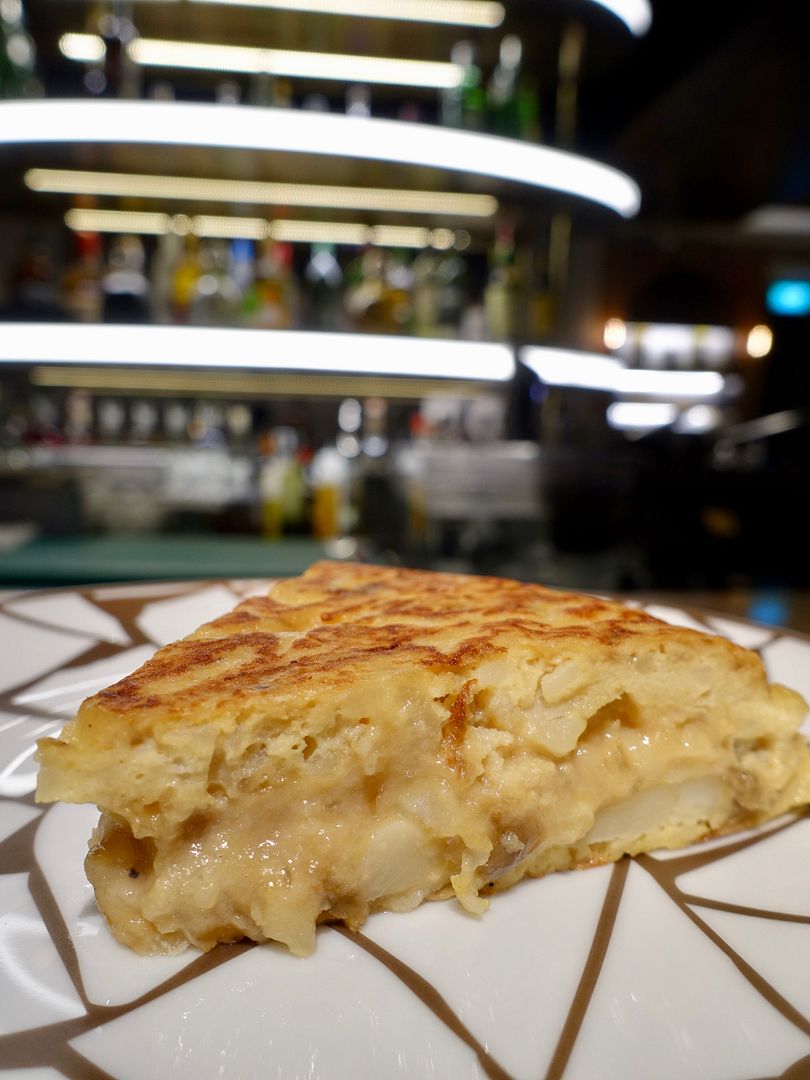 I lost count of the number of Tortilla de Patatas ($4.90) that i had in Bilbao and San Sebastian and i really enjoyed the creamy texture of this potato omelette. The dish sounds really simple but it's so hard to find or make a good one. The one at Txa is pretty decent though i would love a wetter center.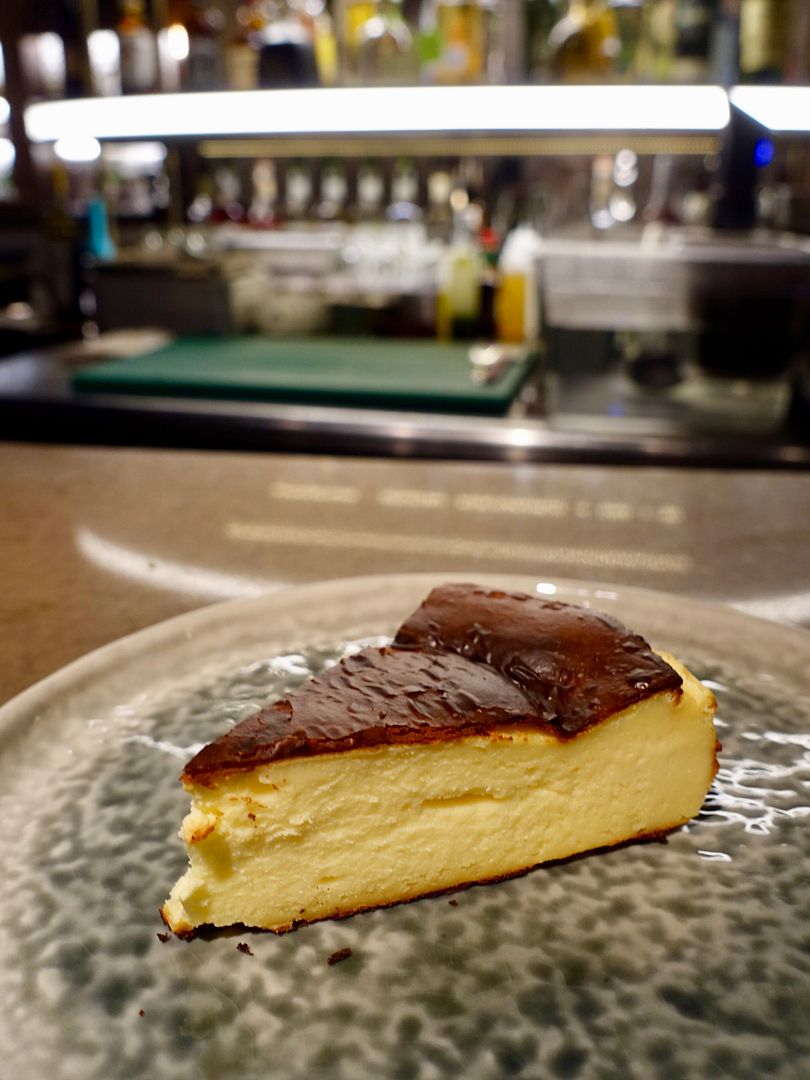 Burnt cheesecake is all the rage now because of the molten creamy center. Txa's version ($4.90) may not flow like lava but the flavors are decent. I'd pick this over the Churros con Chocolate Picante ($7.90) though. I've been spoilt by San Gines in Madrid and insofar have not found anything comparable in Singapore.
For a more refined communal dining with Spanish staples, UNA needs no introduction. It is now relocated to level 2 of Alkaff Mansion.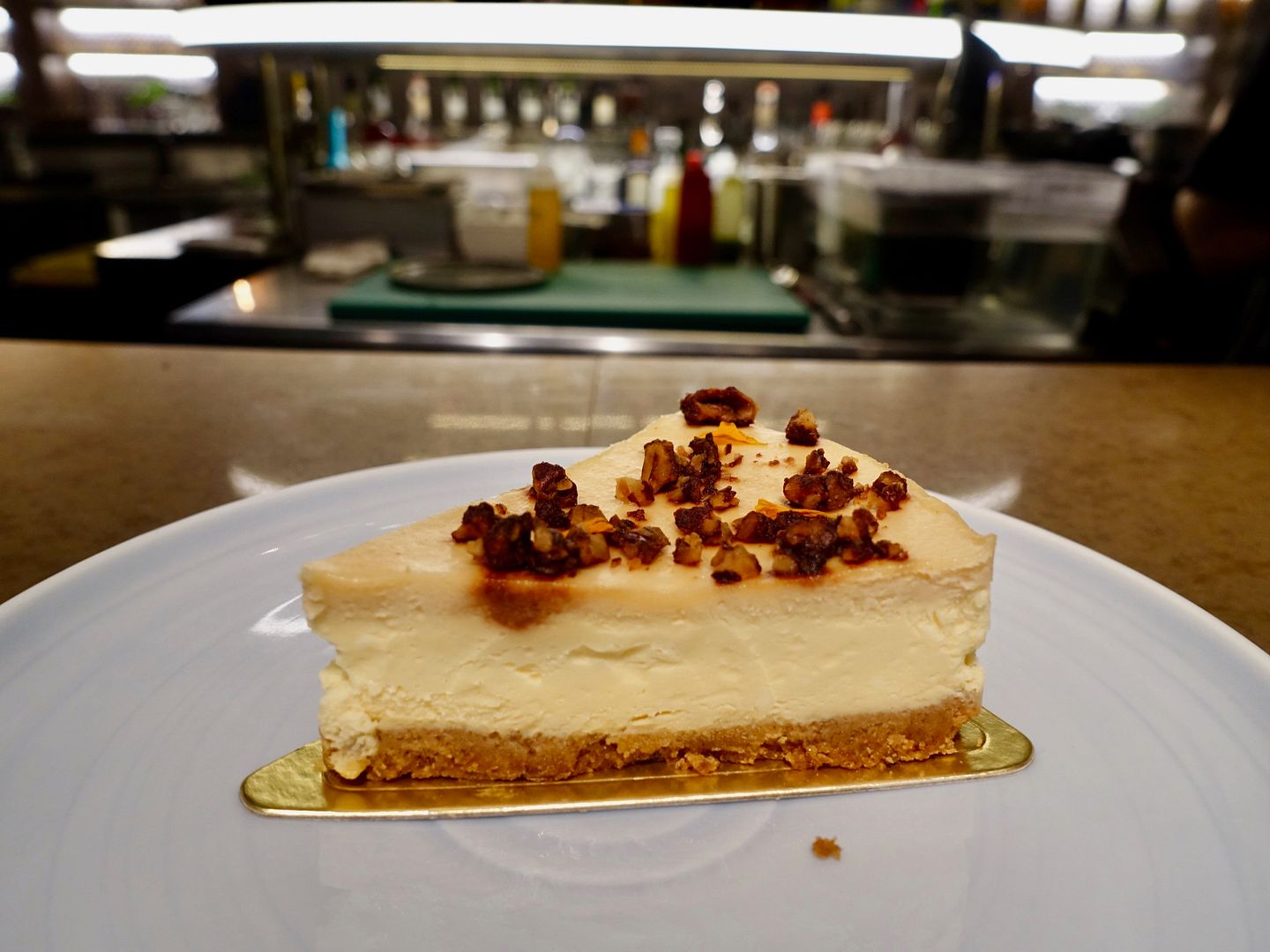 The Alkaff Mansion also houses
Wildseed Café
on ground level. An offshoot of the original that opened at The Summerhouse in 2017, this second Wildseed is a floral café offering all-day dining of pastries and cakes created by the accomplished 1-Group Executive Pastry Chef Jasmin Chew, with brunch on weekends. There's artisanal coffee by Avanti and a fine selection of teas; even a play area for kids.
Well let's hope that the Spanish revival at
Alkaff Mansion
will keep it going this time round.
The Alkaff Mansion
10 Telok Blangah Green, Singapore 109178
Tel: +65 6773 0070
TXA Pintxo Bar
Tue - Sun: 5 - 11pm
UNA
Wed- Sun: 6 - 10.30pm
Wildseed Cafe
Daily: 8am - 5pm