MAI by Dashi Master Marusaya
Dashi is the building block of Japanese cooking. Having experienced a dashi tasting before, i can tell you that a good dashi makes all the difference to the Japanese fine dining experience. At newly opened MAI by Dashi Master Marusaya, you can be sure that you're not getting off-the-shelf hondashi in their specialty dishes.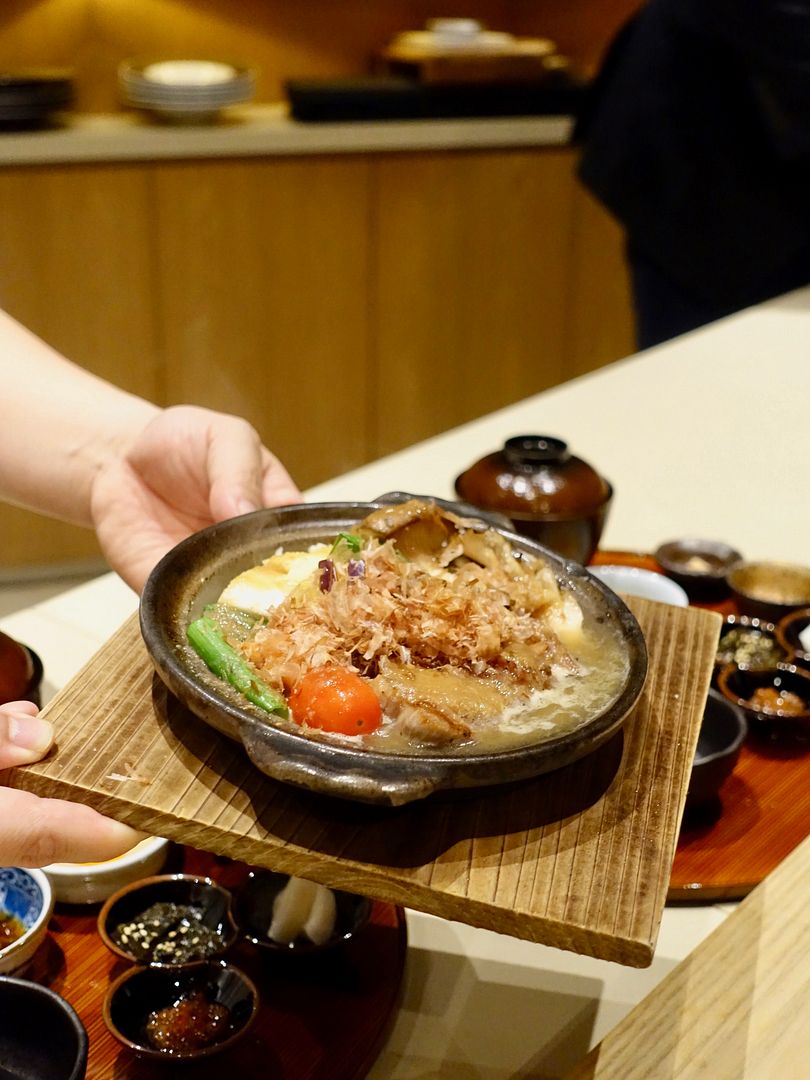 Founded in 1962, Marusaya is an established wholesaler of Japanese katsuobushi (dried bonito). The company takes pride in its Satsuma 2-year-old hongare-honbushi, made from skipjack tuna which is dried and fermented over two years. This is unlike other katsuobushi, which is fermented only over a year. The extended fermentation is what brings out the umami in the fish. Together with the Rishiri kelp (a best in class Hokkaido seaweed), it produces a golden broth that is elegant and smoky.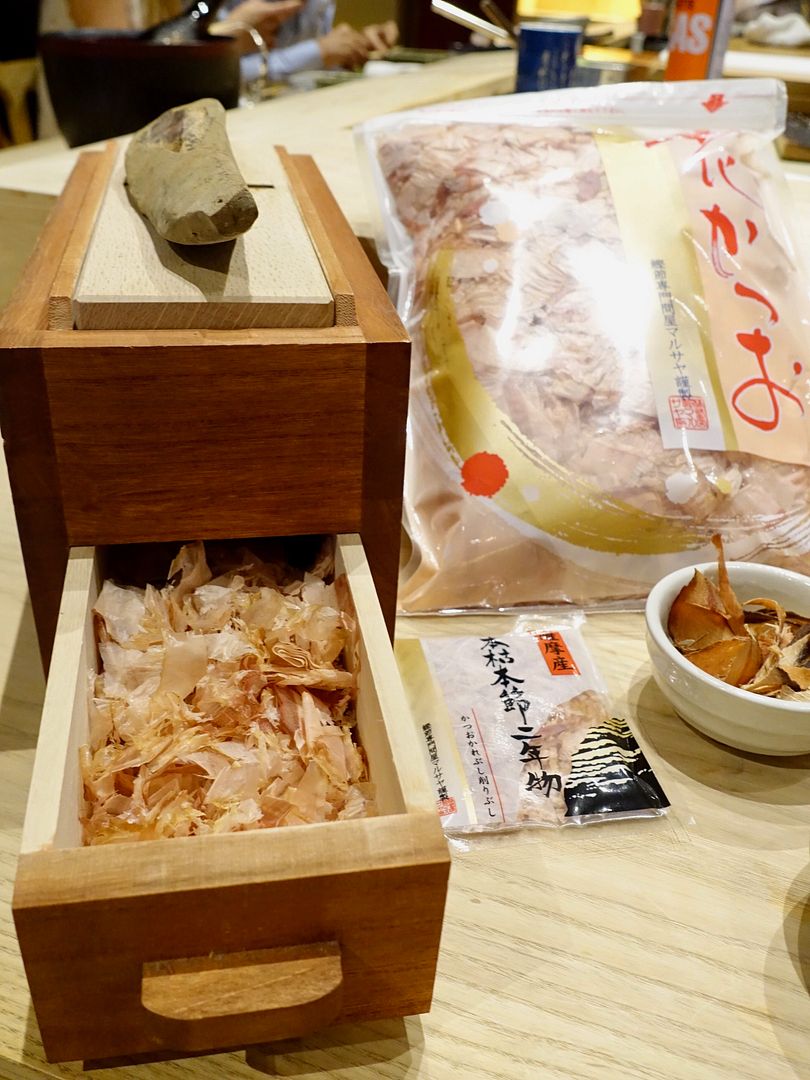 The restaurant features dishes that play to the best of their katsuobushi- think shabu-shabu (hot pot), toban yaki (hot plate) and donabe (claypot). What's best? The insanely affordable prices especially during lunch.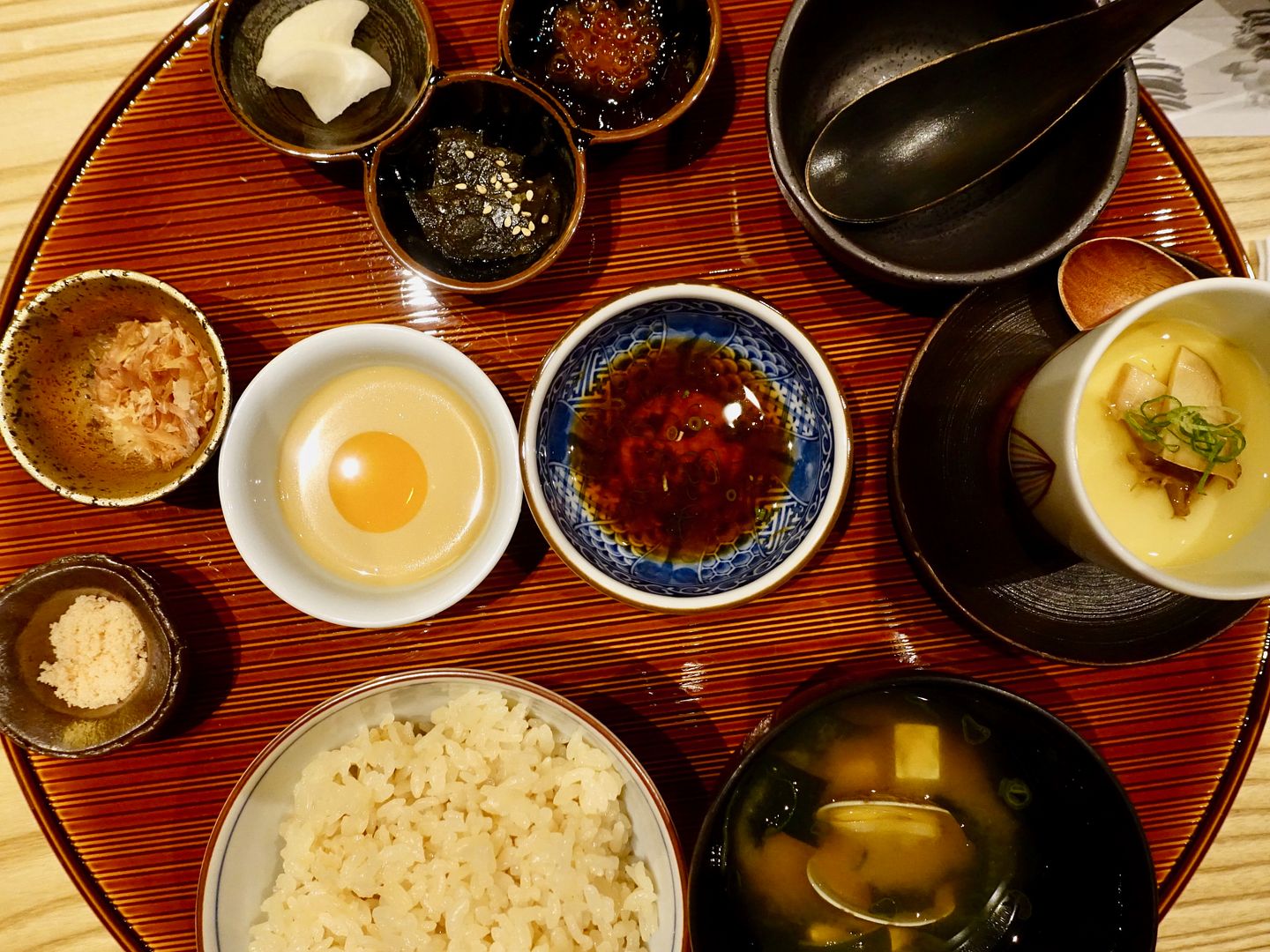 Sets start from $29
and include a variety of sides: chawanmushi and miso soup with seasonal toppings, bonito flakes (more like slices) that are perfect beer snacks, and flavourful claypot rice cooked with dashi. I could eat the rice on its own but it's even better with the accompanying condiments that are wasabi-flavoured konbu, premium ikura and Japanese pickles.
Shabu-shabu sets include either the
US Black Angus Bee
f ($29) or the
Hokkaido Pork Loin
($29). Both were great but i preferred the fluffy texture of the beef. The sets are accompanied by fresh seasonal vegetables as well as two house dips – dashi ponzu and sesame.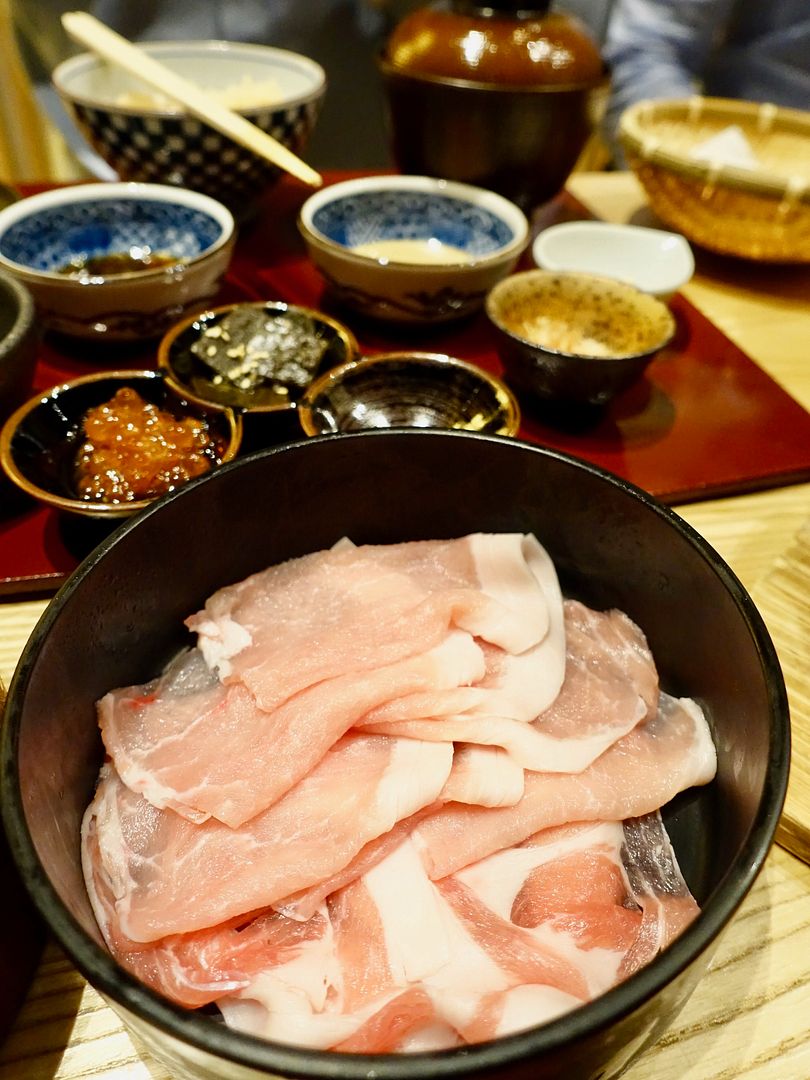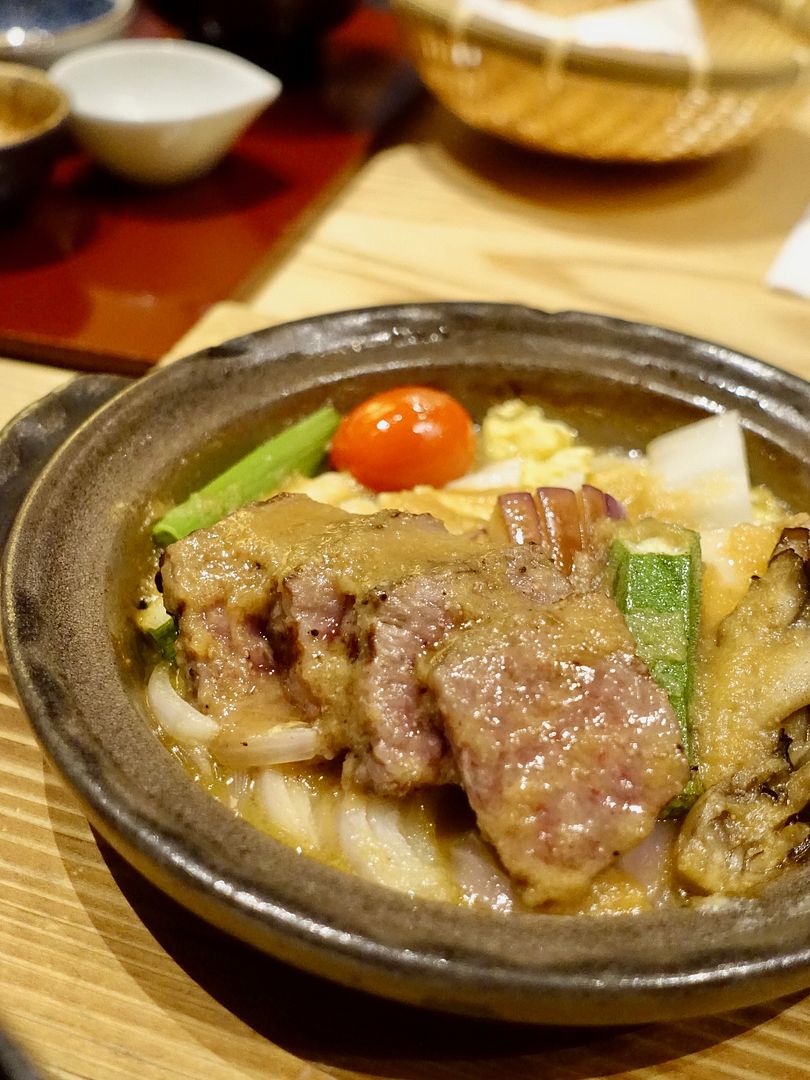 Sizzling on the hot plates are the A4 Japanese Wagyu Beef Toban Yaki Set ($49), served with a miso sauce that we could stop mopping up with the vegetables. The beef had a lovely brown sear but remained buttery inside. There's also a place for pescaterians.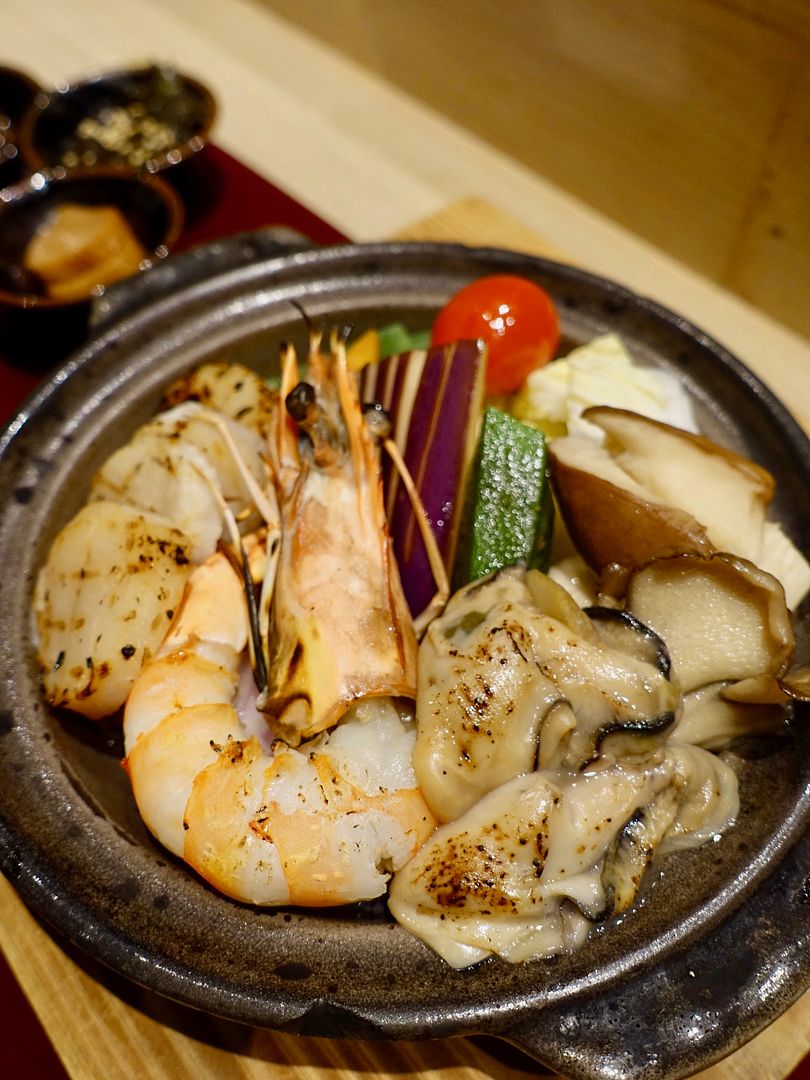 Tuck into the juicy Japanese seafood hot plate in the Prawn, Scallop & Oyster Toban Yaki Set ($32). The seafood is seasoned with shoyu, sake, mirin and yuzu juice, for that extra freshness. Seafood at MAI is imported twice weekly from Japanese prefectures such as Mie and Hyogo.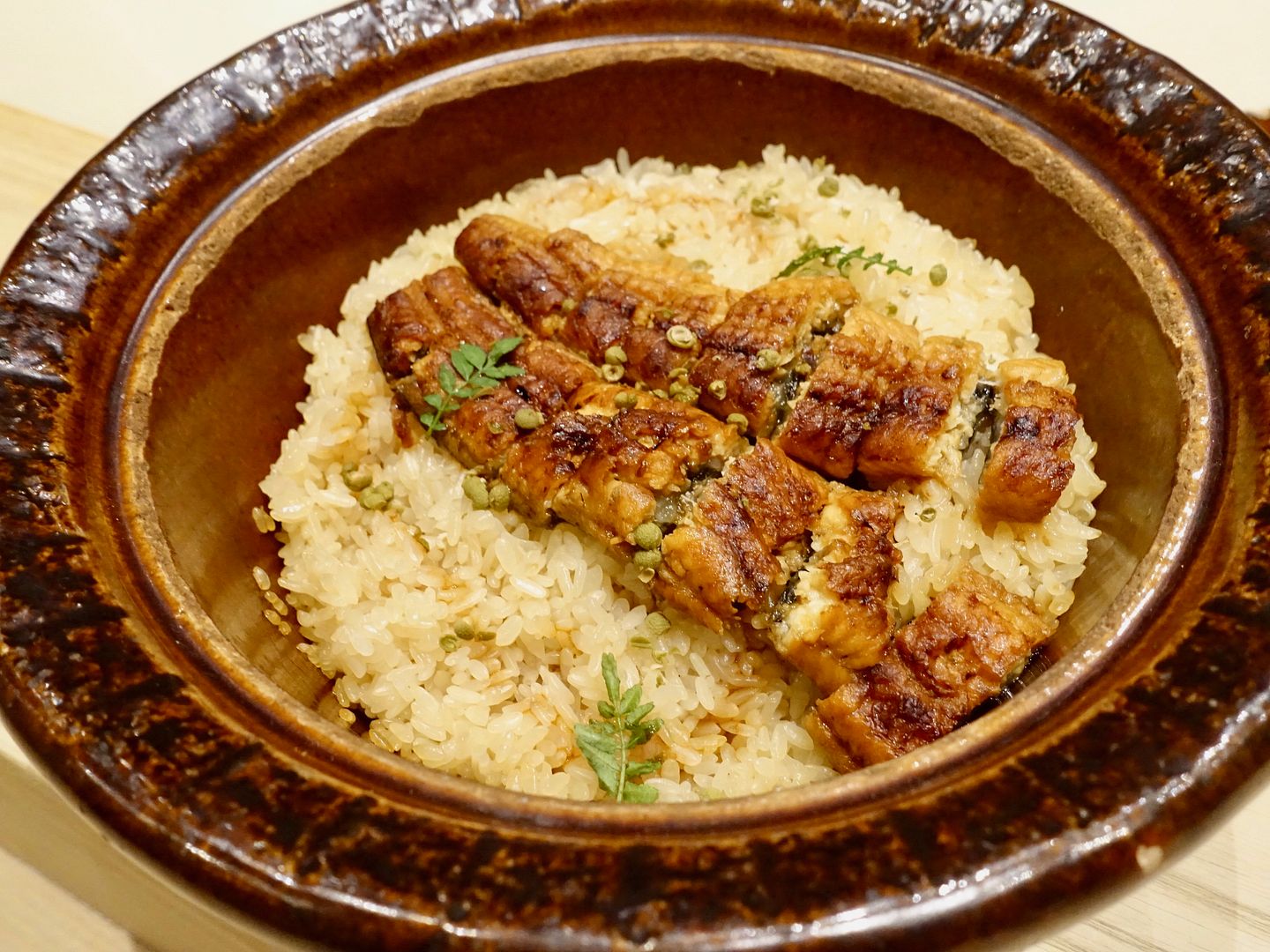 If there's one thing to eat at MAI, it's the
donabe
– an aromatic claypot rice cooked with Hokkaido Yumepirika rice, dashi, soy sauce, Japanese sake, flavored by fresh unagi and salmon. It is well worth the 40 minutes wait for each donabe for each bite is fragrant and sweet. Each donable serves 4 and it's best you pre-order these!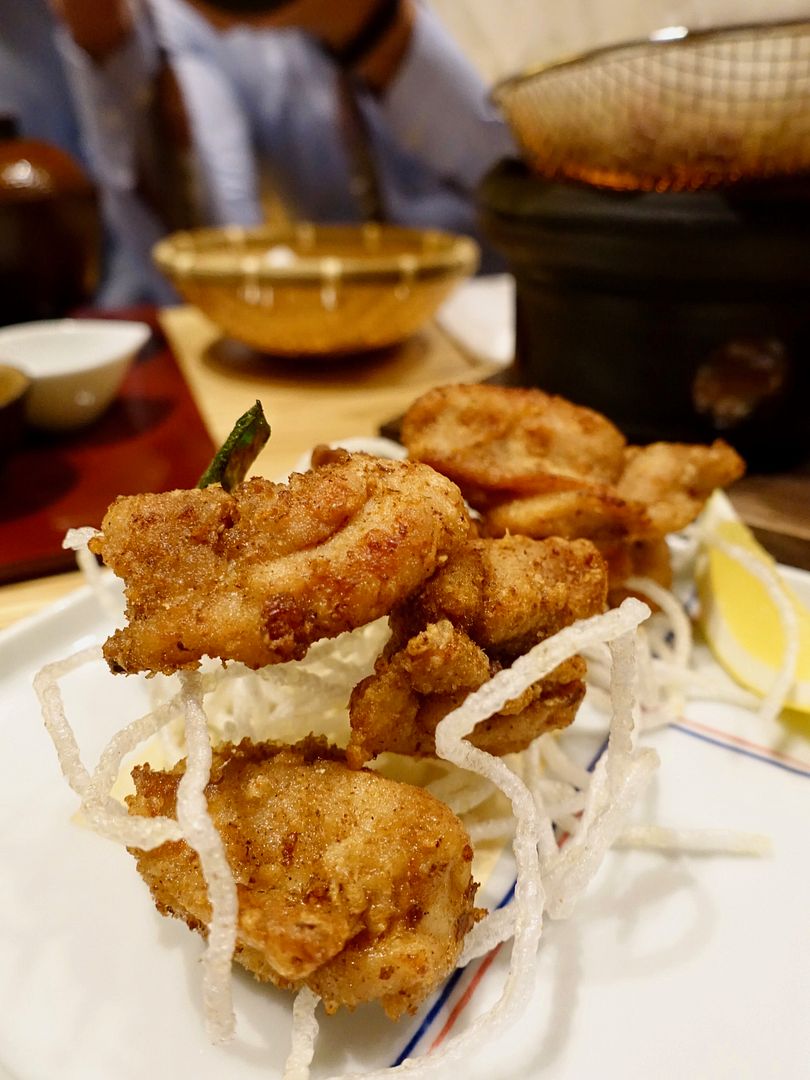 Omakase meals
are available for lunch and dinner (from $68/88). We also gave the
Bonito Stock Flavour Deep Fried Chicken
on their a la carte menu but it was kind of meh for me.
Anyhow, MAI is a great spot for a high quality and unpretentious Japanese meal in the Outram Park area. We were served desserts but thankfully Mad About Sucre is just across.
46 Bukit Pasoh Road, Singapore 089858
Mon - Sat: 12 - 3pm, 6 - 11pm