El Mero Mero
Looking for a go-to guy for authentic mexicano? Well, as the name itself suggests, El Mero Mero is exactly where you should be headed for the real deal, and i really don't mean Tex-Mex. The restaurant at CHIJMES has been serving us amigos for the past five years with solid Mexican classics and now it has taken its offerings a notch up with its refreshed menu that is designed to reflect both Mexican culinary history and its dynamic modern foodscape.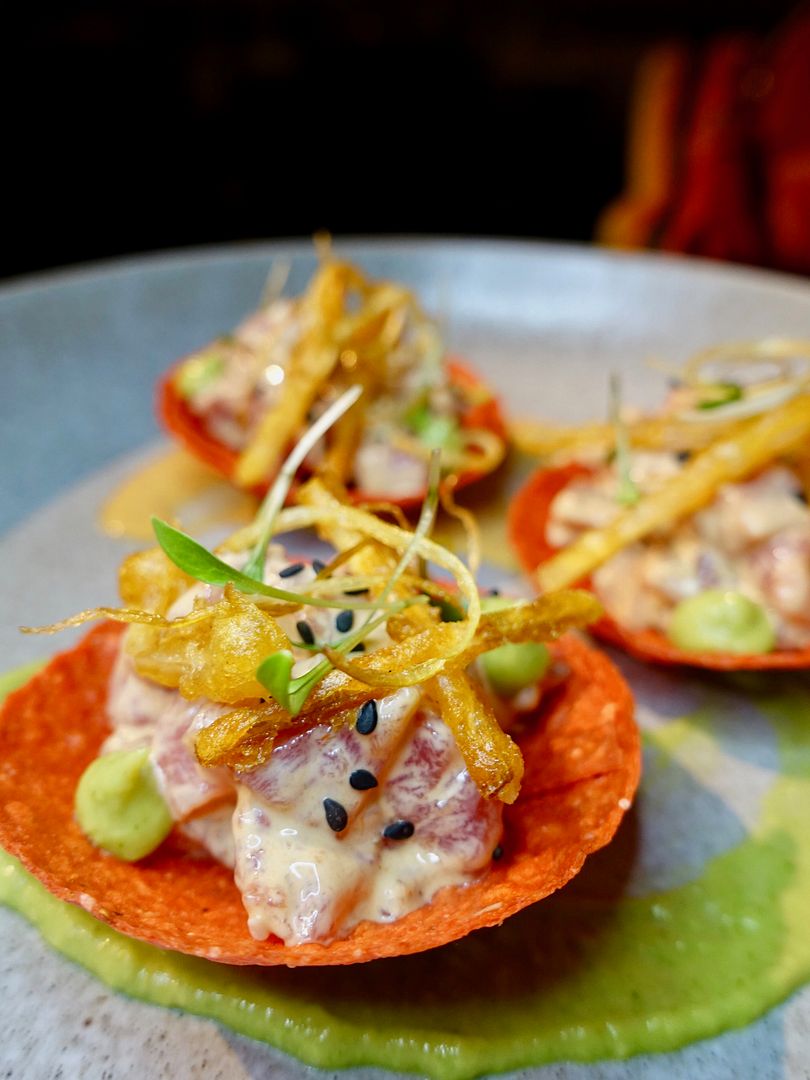 What's Mexican food without
Guacamole
($16)? The version here at El Mero Mero is made better because you can mix all the smashed avocados and condiments in yourself before smearing it on the crunchy charred tostadas. My advice? Order another side of fried masa corn chips because they are thinner and crunchier than the charred ones.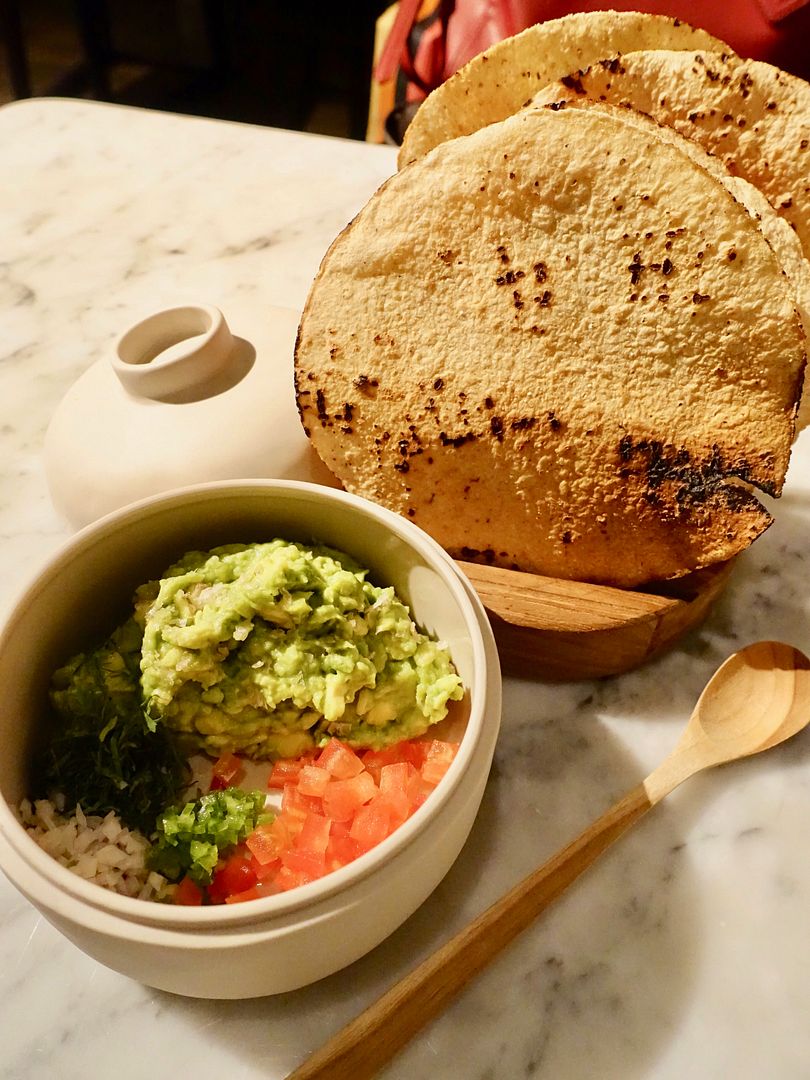 Even though the
Corn sampler
($15) may look pedestrian, it certainly didn't taste so. The Cotja cheese mayo dressing made all the difference. I adore a good taramasalata and this tasted like that, except that it's sharper in flavor and also happens to be vegetarian.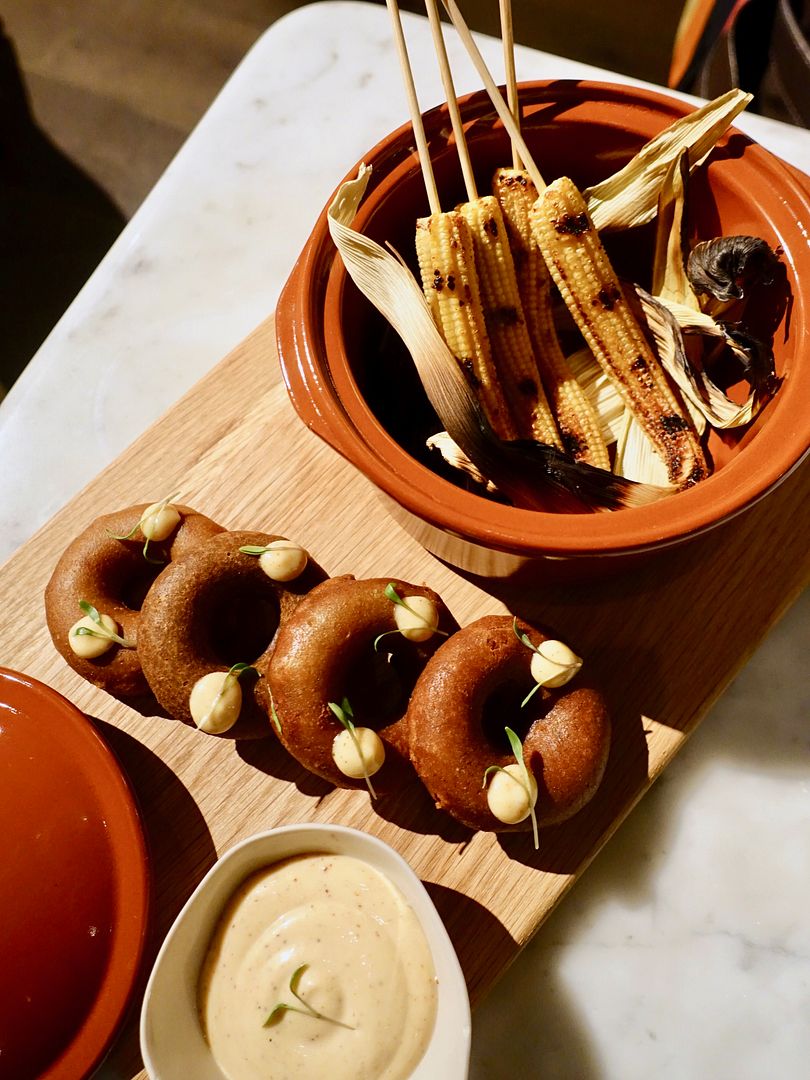 The brown corn-mushroom donuts are out of this world though. It's the first time i've had Huitlacoche, a fungus (or mushrooms) that grows on the corn.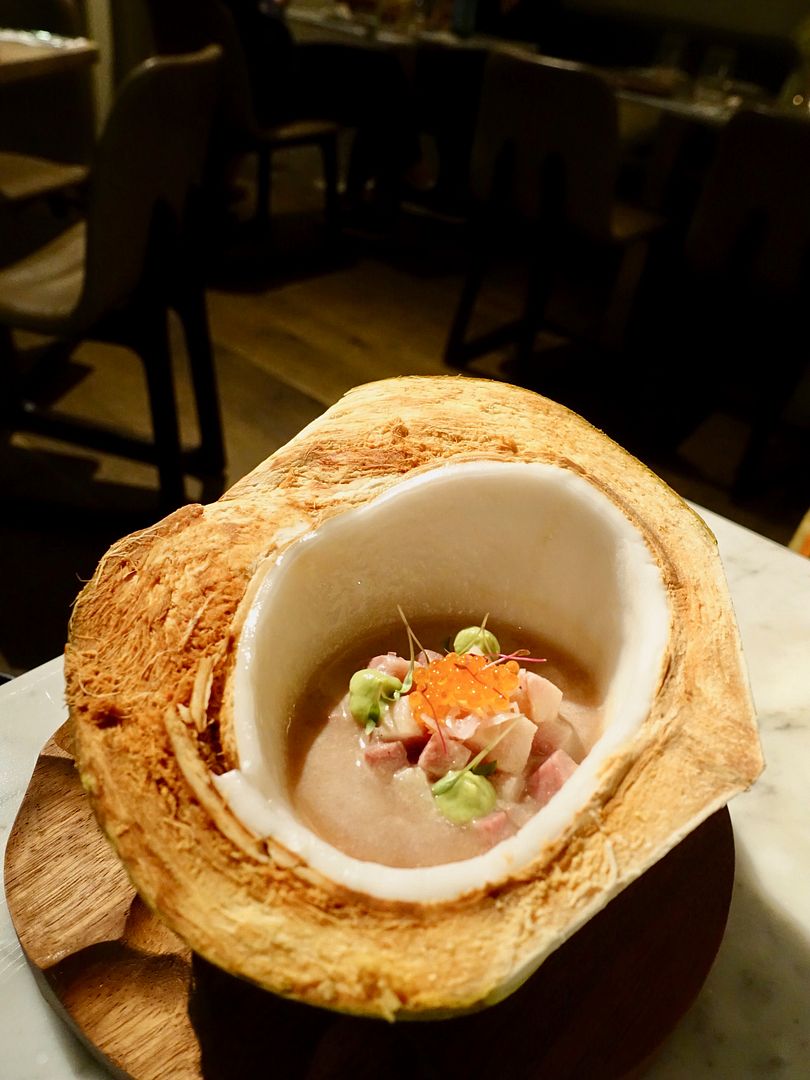 Other dishes that bring forth these flavours of history and memory include the Hamachi and Coconut Ceviche ($21) with Aguachile (chili water). Sashimi-grade Hamachi is tossed in coconut milk infused with the hibiscus. It may look innocent but be prepared to be hit by the tanginess and light heat.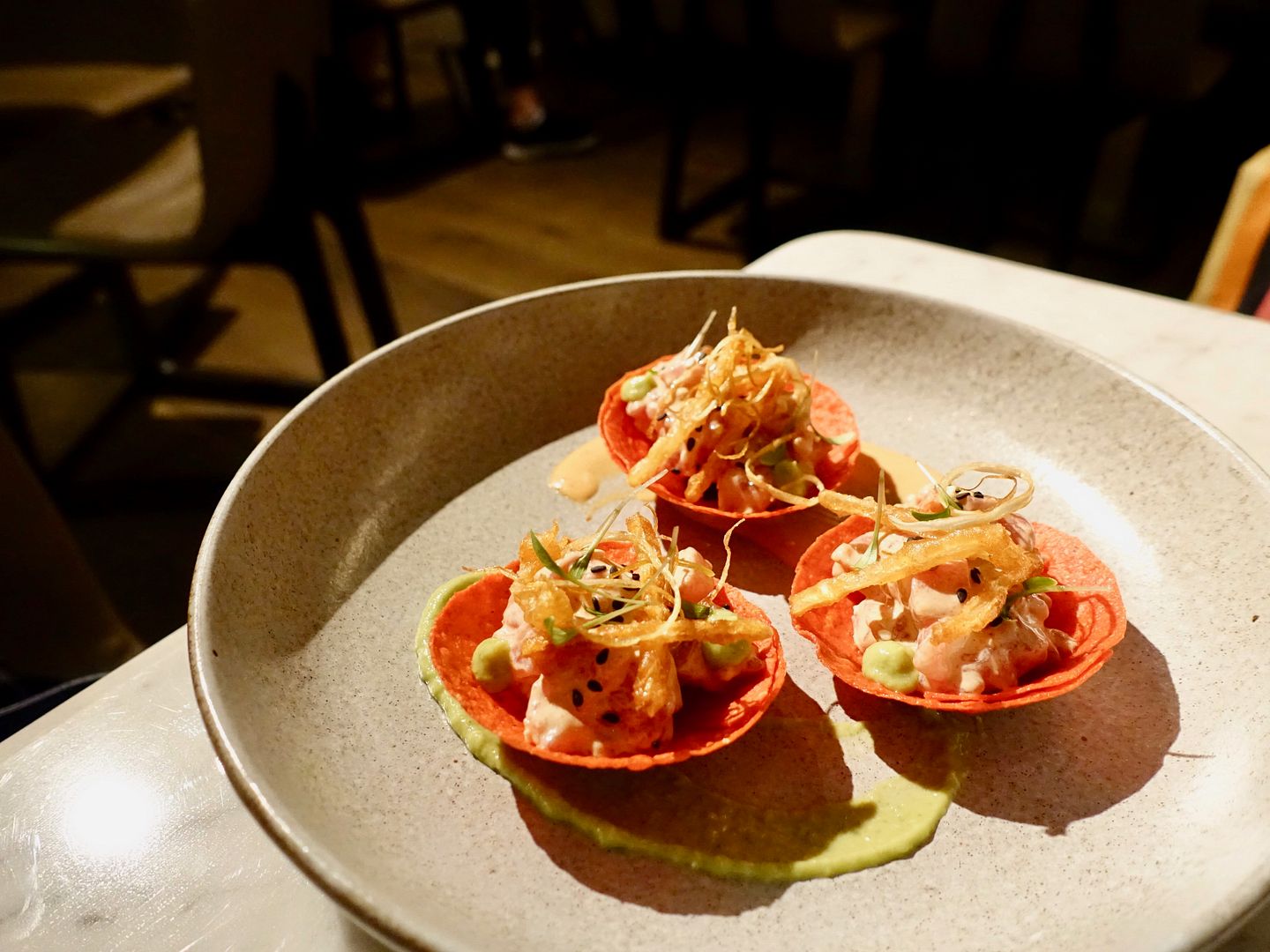 My preferred ceviche is the Tostadas de Atun ($17), a Yellowfin tuna tartar with chipotle (roasted jalapeños mayo and pico de gallo. The variety of textures is what makes this dish a standout- fragrant matchstick tempura banana shallots, and crispy corn tortilla shells contrast with the creamy avocado puree and cubed sashimi-grade tuna. No one would fault you for thinking that there's some Japanese influence in this dish as Japanese food is quite big in Mexico too and this dish is a representation of that.
If you prefer the grazing lot, the Wagyu Volcan ($15) is a volcano flowing with melted cheese, sauce and meat. The off-cuts of the shabu shabu beef (Kiriotoshi) are thinly shaved and quickly seared and then topped with burnt cheese, avocado and Molcajete sauce. A crunchy tortilla serves as the vehicle to send that cheesy mess into your mouth.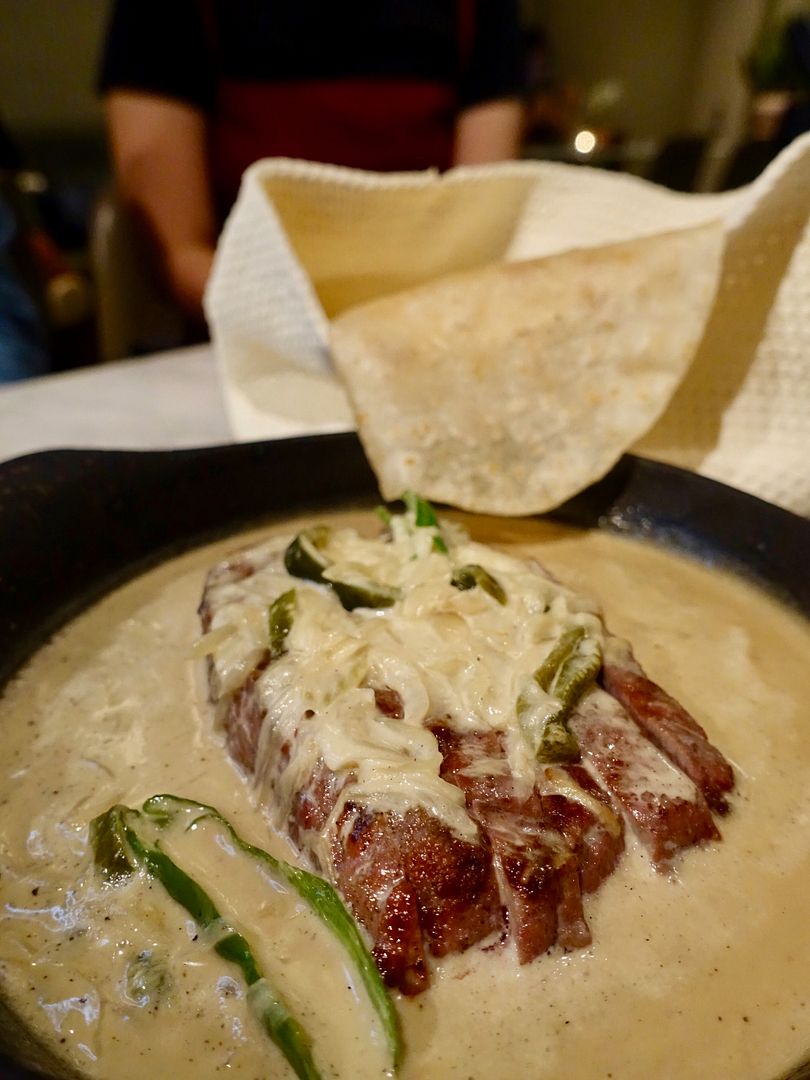 The
El mero mero Fajita
($38) features the oyster blade cut with a creamy onion Poblano shishito sauce with a side of flour tortillas. A hint of the smokiness of the Josper grill lingered under the creaminess.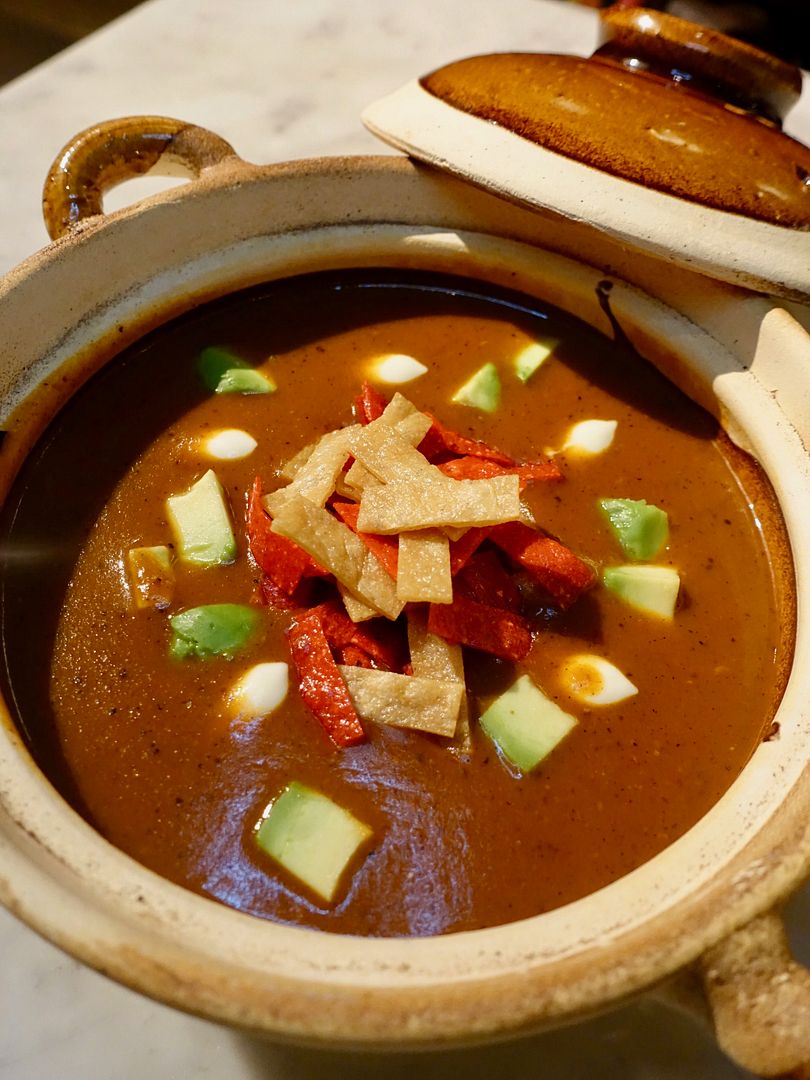 I was surprised by the many hearty vegetarian options available at El Mero Mero. I certainly never associated vegetarianism with Mexican food. The
Tortilla soup
($16) is a roasted creamy tomato soup thickened with charred and toasted tortillas, avocado and guajillo chilis. It has this heady seafood bisque flavor but there is absolutely no meat in this one.
There's no need to worry about turning chubby after eating the
Gordita
($28). A variety of butter- sautéed heirloom vegetables and frijoles (black beans) sit on top of a puffed corn tortilla and salsa roja. Yet another comforting dish that would satisfy a vegetarian palate and those seeking not to be chubby.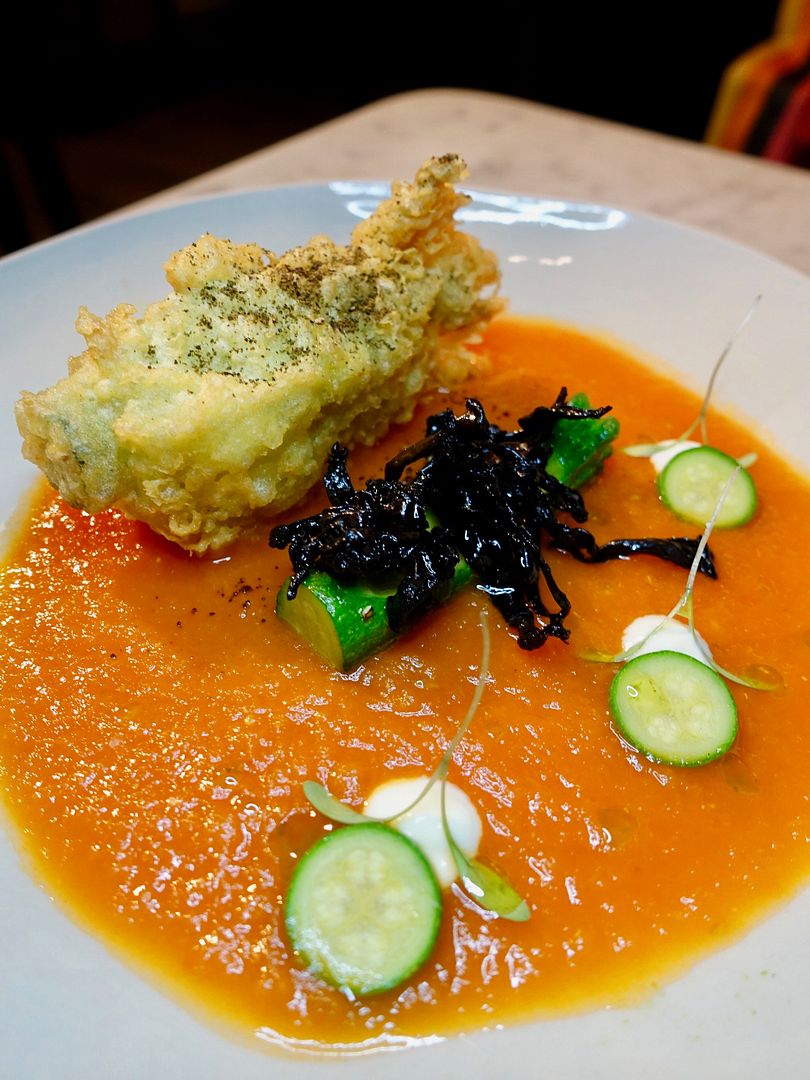 We also had the opportunity to taste the
Zucchini flowers stuffed with haloumi cheese
, tomato and sour cream. It was very much like a vegetable tempura with a tomato dip!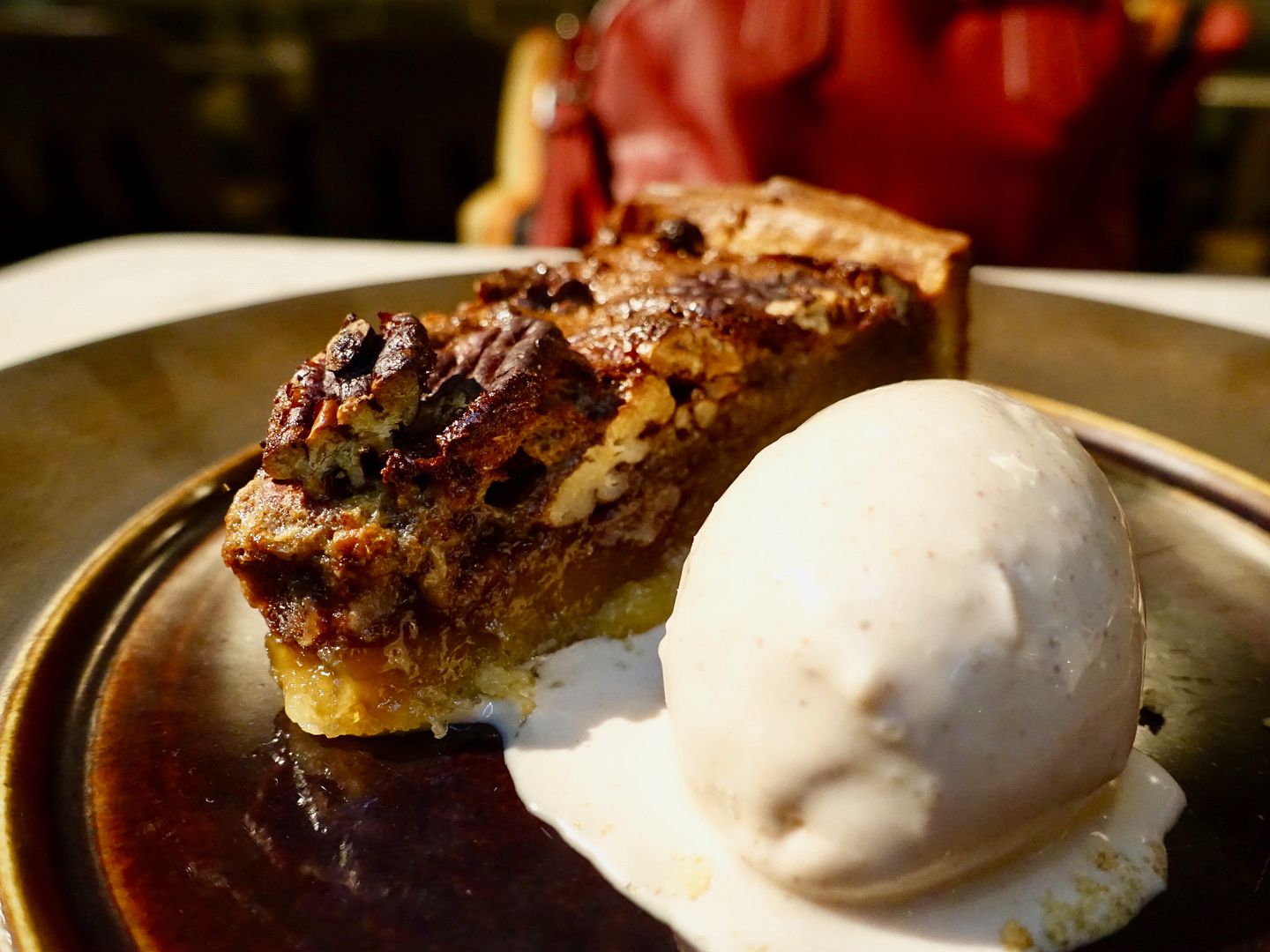 For desserts, the highlight for me was the smoking
Tequila Pecan Pie
($14) featuring pecans with 1800 Anejo Tequila, and cinnamon ice cream. There's no fruit in this but somehow it has the texture of some cooked-down apple.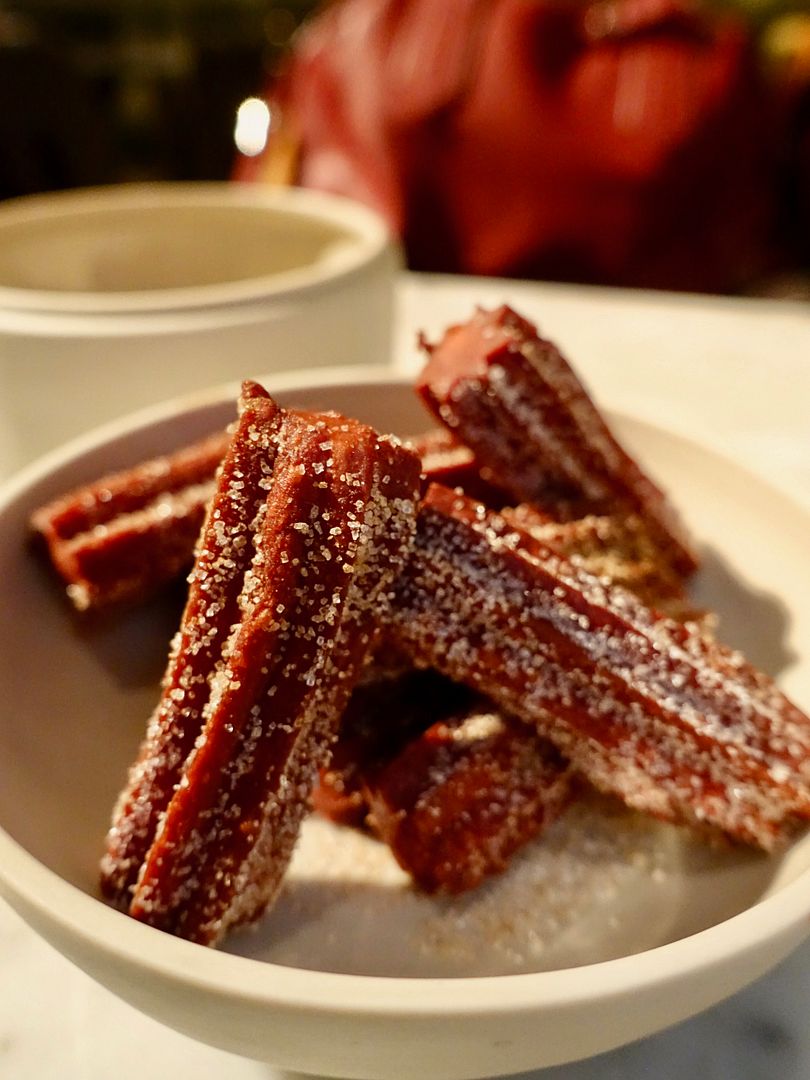 Other sweets include the
Braised pineapple
($14) caramelized in cane sugar, served with vanilla ice cream, and the
Red velvet churros
($14) with light cream cheese and cocoa mousse.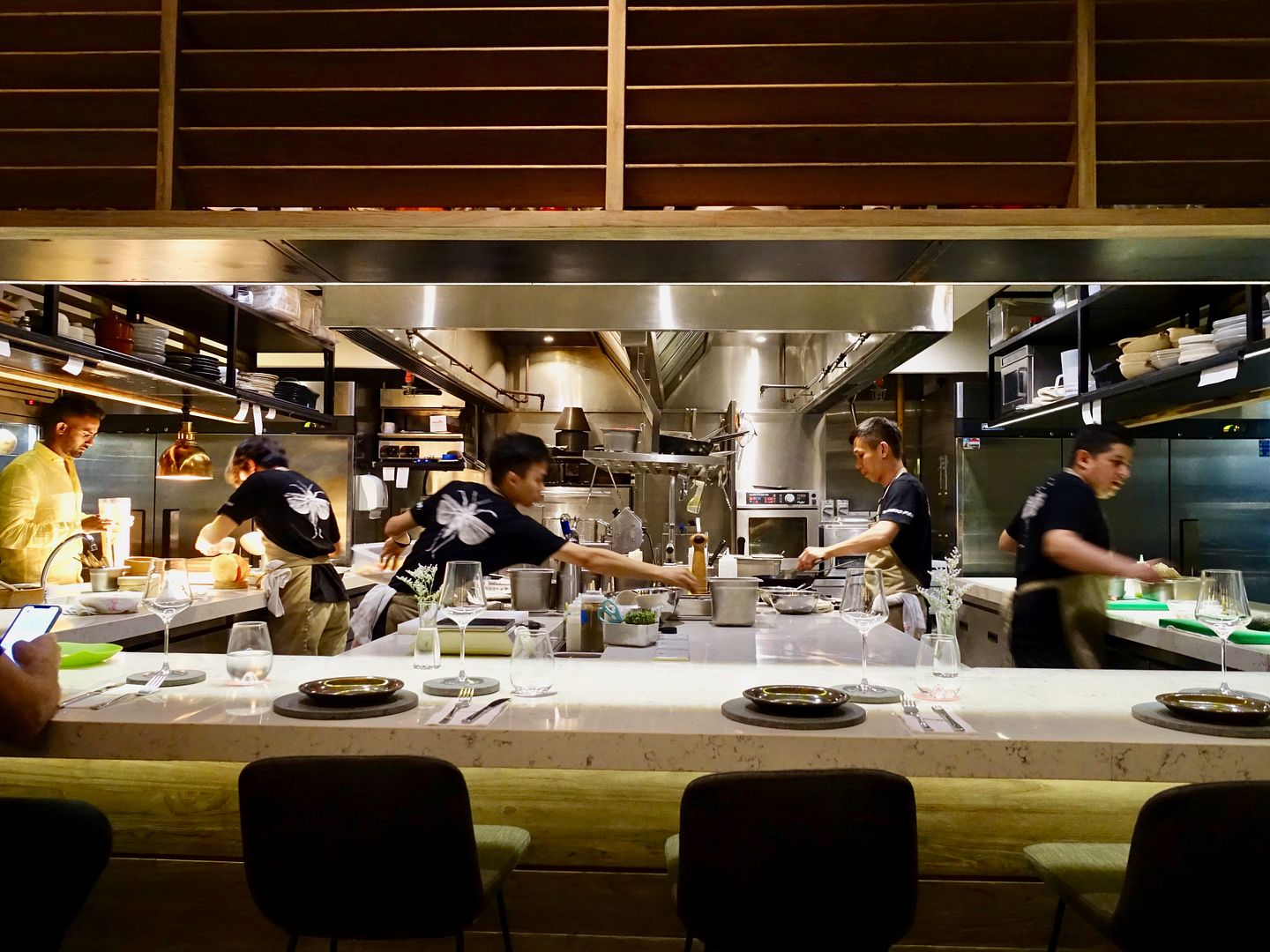 El Mero Mero
is making me want to visit Mexico so badly! Well for now, at least there's some good Mexican food to tide me over till i visit.
30 Victoria Street #01-20, CHIJMES, Singapore 187996
Tel: +65 9722 8171
Sun - Thu: 5 - 11pm
Fri - Sat: 5 - 11.30pm