Tablescape Grand Park City Hall
Something old, something new. Classical European dining experience is given a contemporary update by new Executive Chef Armando Aristarco at Tablescape, Grand Park City Hall. A flavor-first approach is taken here, with only 3 to 4 ingredients per dish, to allow each ingredient its chance to shine.
Embrace an elegant and unhurried meal starting with a selection of housemade bread and butter. There are 14 breads in rotation and the highlights include the onion, brioche, sun-dried tomato, and cheese focaccia. The breads are glorious and they're free flow, but please be a conscious diner and not take advantage of this. We heard some ugly diners stories and their cheapskate behaviors are just so uncalled for.
The Fettuccini ($38) of my dreams is one that is simply cooked with a ton of browned butter and sage, and topped with a heap of truffles. The house made egg pasta is what i'd order on repeat visits.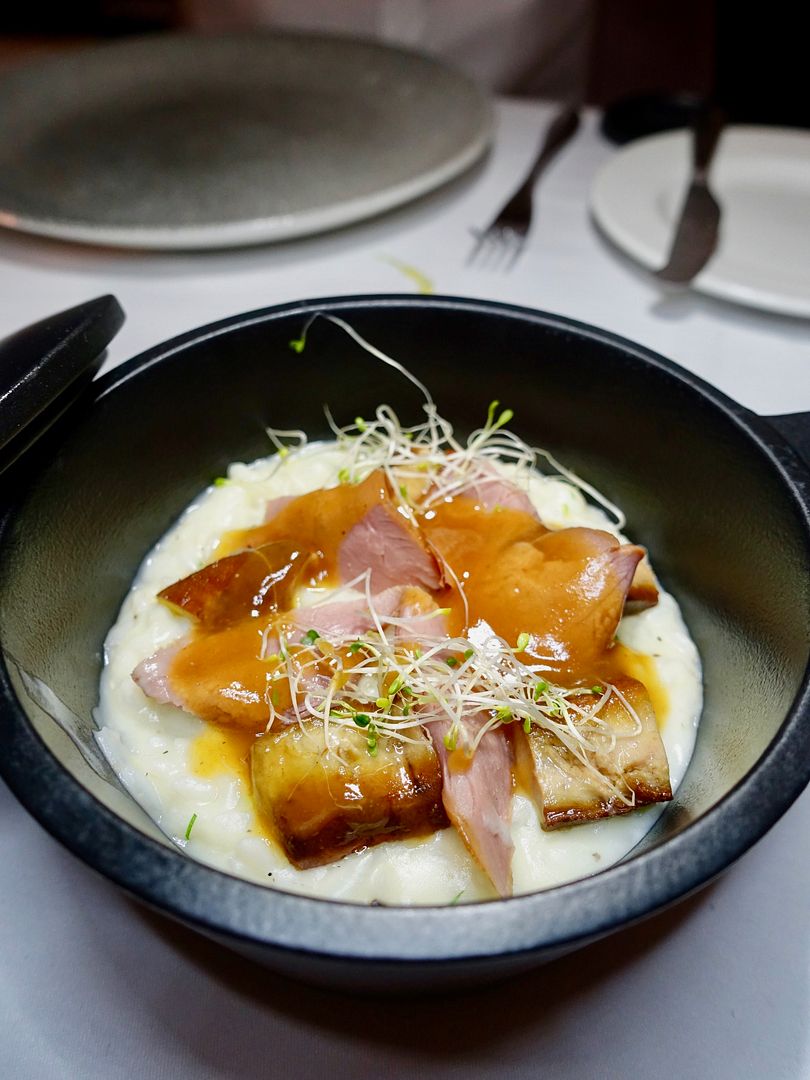 The
Risotto
($38) was a creamy carnaroli made without any use of cream! A house made duck stock is added in scoop by scoop to the rice for it to release the starch that forms the velvety glue that binds the dish, together with some milk and cauliflower. Classic French pan-fried foie gras, and Chinese-style wood chips smoked duck top the dish.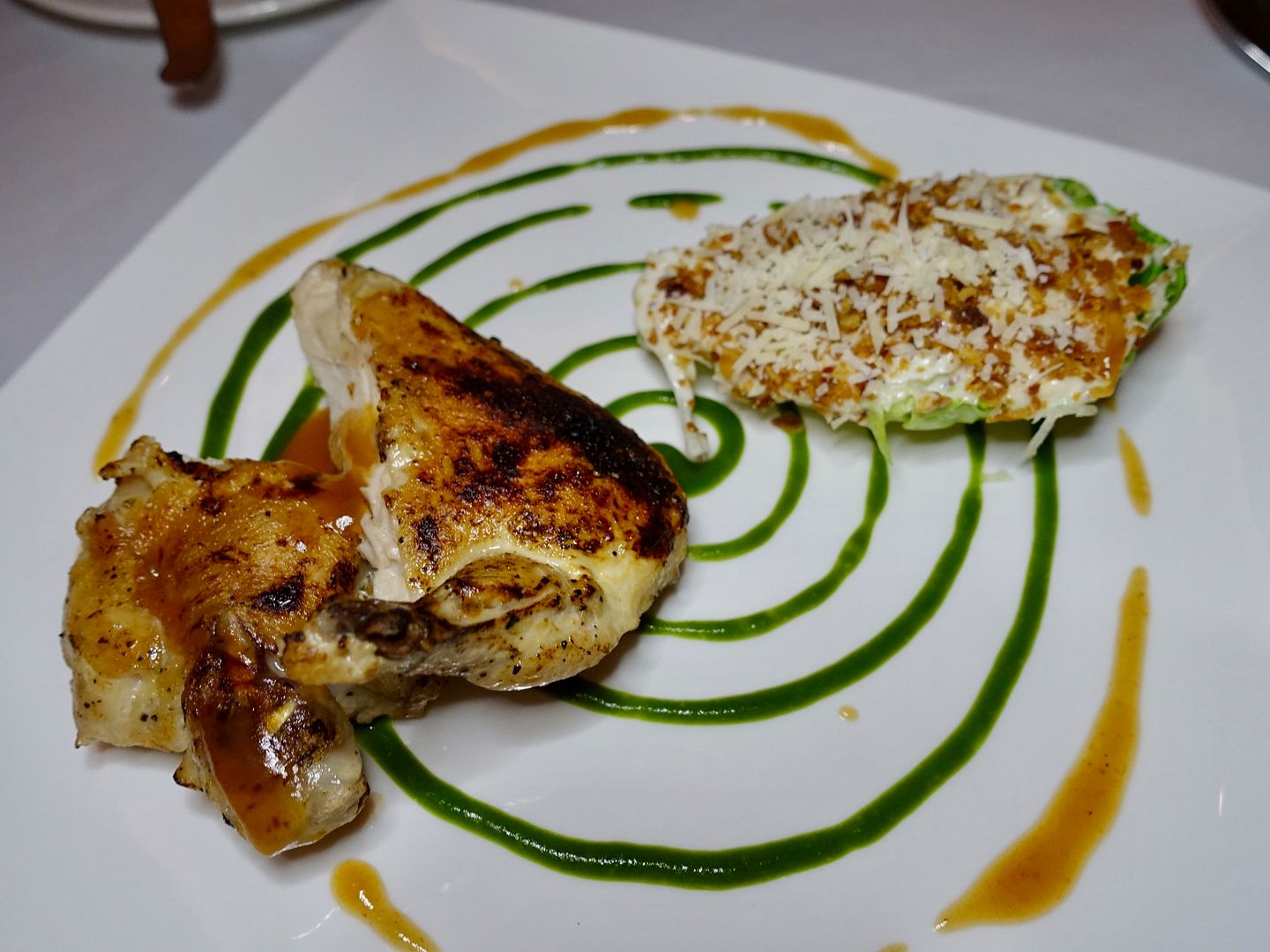 The
Chicken
($28), though simple, was expertly executed. An organic French spring chicken is cooked sous-vide then grilled until the skin crisp and served with its own jus. The protein is accompanied by another classic side, a Caesar baby romaine.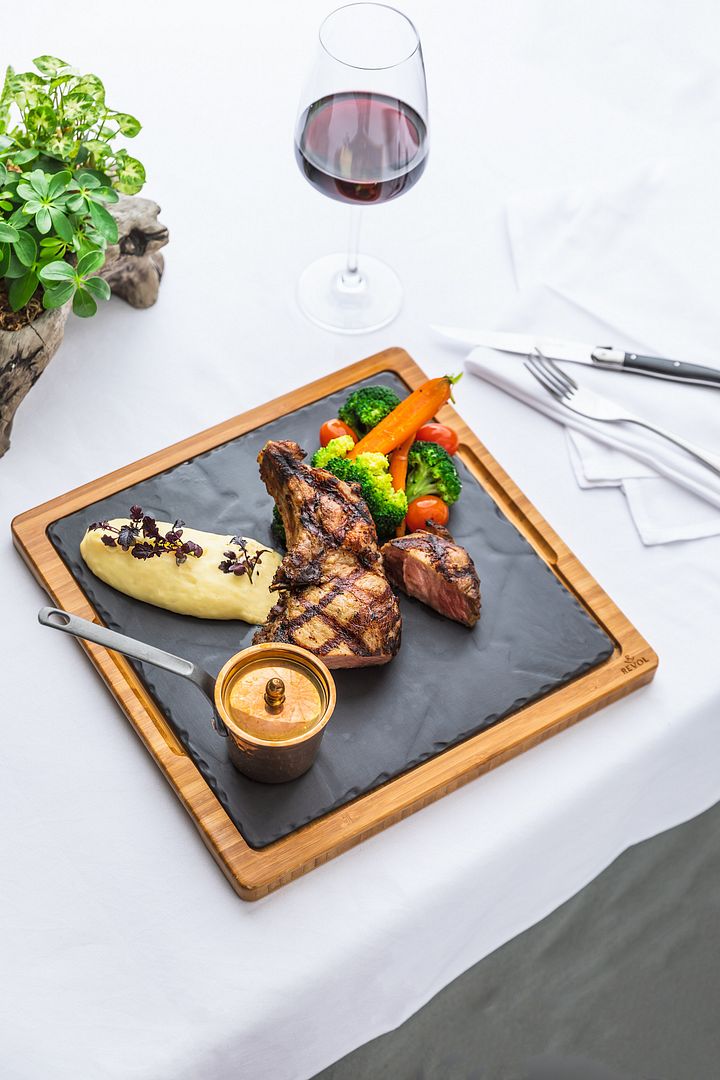 For a heartier meaty anchor to your meal, the Iberico Pork Chop ($42) would delight. Sous-vide then grilled, the meat is juicy and tender with a great smokiness. The thyme and shallot flavored rich potato mash is yet another winning side.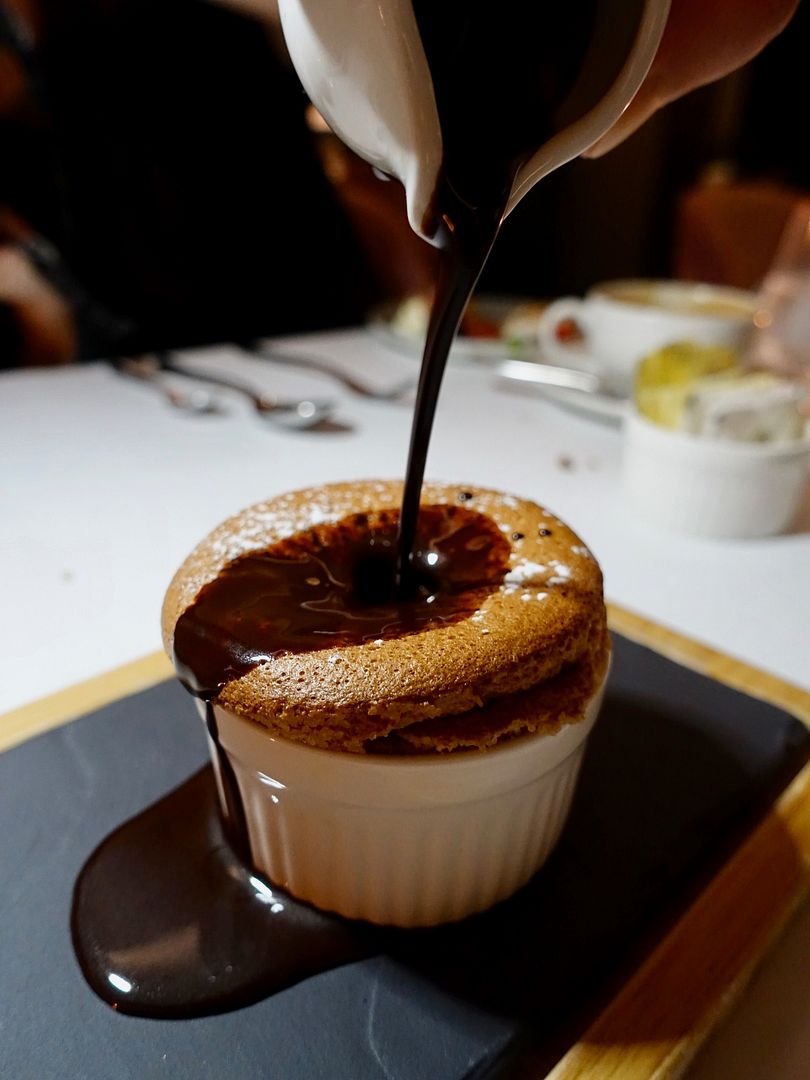 The desserts would impress any female date with its dramatic display on the tall trolleys, though i must say i'm more into the substance than pretty things. The a la minute
Soufflé
($12) made me take a second bite but no more. The rest of the desserts were not worthy of a mention. Can i just go back to the breads please?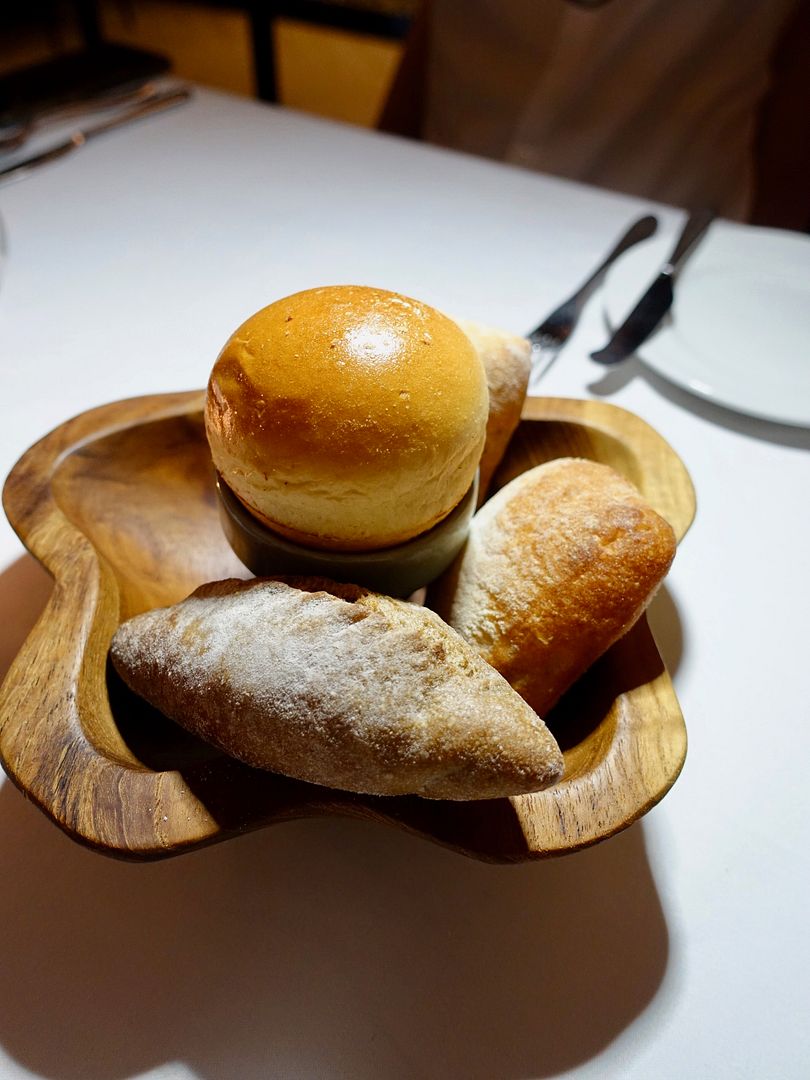 Tablescape is great for business lunches (they have sets that are regularly updated) or for a secretive date (i mean private).
Level 3, 10 Coleman Street, Grand Park City Hall, S179809
Daily: 12 - 2.30pm, 6 - 10.30pm
Bar: 5.30pm - 12.30am