If you're following me on IG (
@msskinnyfat
), you'd know that Jr and I recently travelled to Germany on the Vaccinated Travel Lane (VTL) on a whim. Before i get down to sharing more details of our trip and the highlights, here's a quick overview of our self-drive trip. This plan was put together and finalized in -drumrolls- 3 nights. We wavered between taking the train and driving and thus our itinerary actually changed 3 times. Anyhow, we eventually decided on driving, which gave us more flexibility in terms of our schedule and Autumn is a good time to enjoy the great German autobahns and scenery.
Day 1
Flight to Frankfurt, Germany
Stay- Niu Charly near the Frankfurt Main train station (the breakfast spread was surprisingly good)
Day 2
Pick up car
Heidelberg
Baden Baden
Stay- Holiday Inn Express Baden Baden
Day 3
Baden Baden
Drive through Schwarzwaldhochstrasse Motorway for the Black Forest experience
Mummelsee Lake
Strasbourg, France
Freiburg
Stay- Freiburg, Busses Guesthouse
Day 4
Freiburg
Triberg Waterfalls (Go to the waterfalls only if you have time for a 1 hour hike if not it's a waste of time).
Füssen
Stay- Hotel Sonne Füssen (highly recommended!)
Day 5
Füssen- Hohenschwangau Castle and Neuschwanstein Castle (this will practically take the whole day).
Oberammergau- We wanted to do the Alpine Coaster but we missed the season by 1 day. This is not available during winter. Ettal Abbey for their liquor distillery (we skipped this as we were tired from the day of touring the castles).
Stay- Quartier, GaPa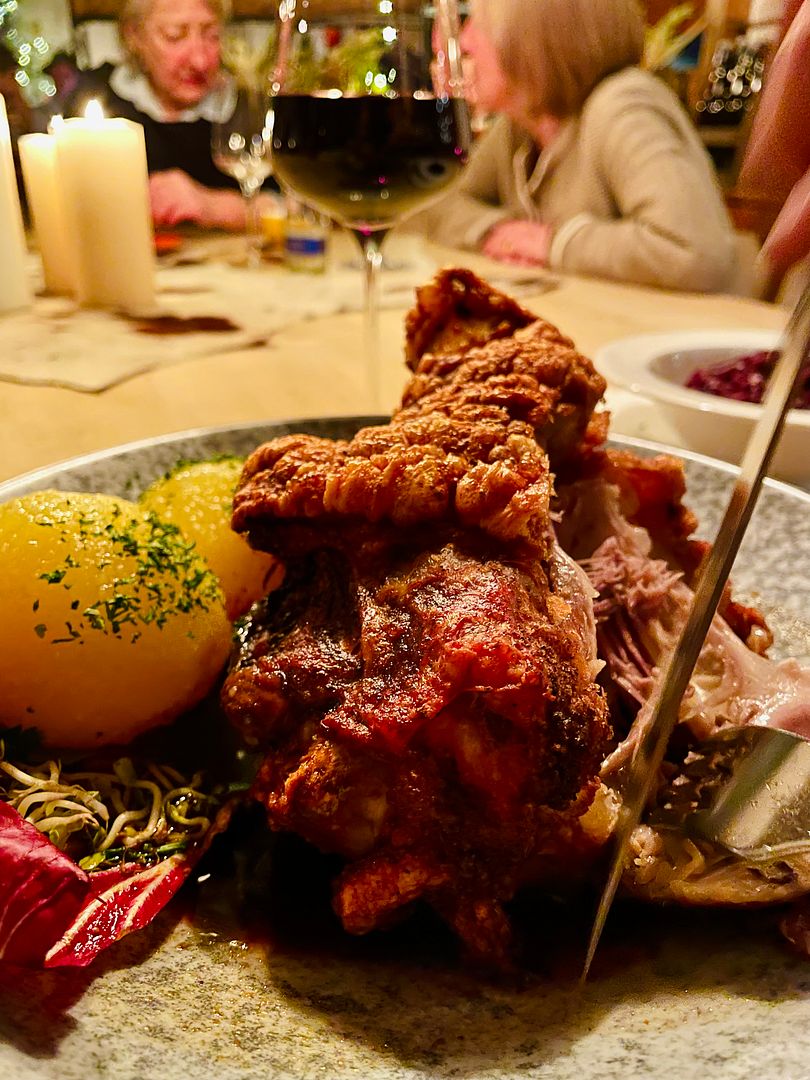 Day 6
GaPa- Partnachklamm hike (failed because it's closed for works). We did half a loop from the top of Eckbauer and almost killed ourselves on the steep icy paths. It would be best to ski down if there were snow. This took us about 1.5h.
Mittenwald (can skip)
Stay- Quartier, GaPa
Day 7
Lake Eibsee- this is a 2h walk around and fyi there is no food around. You could take the cable car up to Zugspitz (Germany highest peak) but it's probably not worth it. We would if we were skiing.

Munich
Stay- Schwan Locke, Theresienwiese
Day 8
Took a BMW M2 and drove out of Munich for the day.
Ingolstadt Village- outlet shopping and Laduree
Nuremberg- Documentation Center Nazi Party Rally Grounds
Stay- Schwan Locke, Theresienwiese
Day 9
Took pre-departure ART test. 21dx.de near the Residence has short queues and was very fast.
Dachau Concentration Camp Memorial Site (English tours are at 11am and 1pm and is at least 2.5h. It was really cold when we went and it would be colder in winter.
Stay- Schwan Locke, Theresienwiese
Day 10
Explore Munich
Flight to SG
More details on recommendations in a fuller post hopefully soon but this should give you an idea on the key stops if you were to drive from Frankfurt to Munich!