Sans the millenials, do you guys remember the start of the cafe wave in Singapore and how brunch was all about English Breakfasts and Eggs Benedict before it's about Smashed Avo on Toast or Soufflé pancakes? As i cut into my Instagram-perfect Eggs Benedict at The English House by Marco Pierre White and that sunset orange trickled down those pearly whites, i was reminded how the Eggs Benedict will always be an oldie but goodie. Is this what old people do? Reminisce?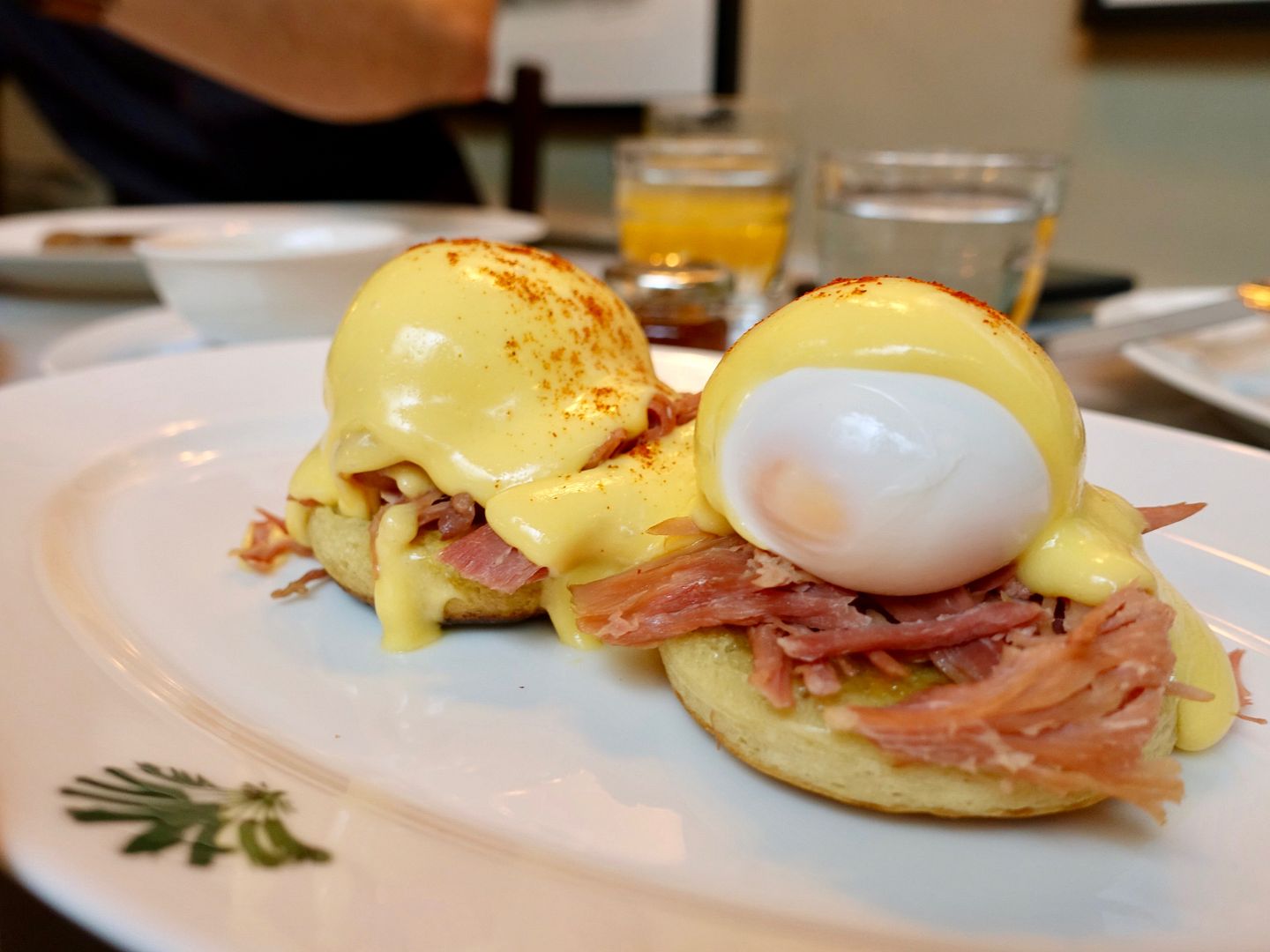 Anyhow, The English House is now serving traditional English breakfast items daily (except for Mondays) in their gorgeous colonial house. Daytime is the best time to get a good look inside the restored conservation building filled with quirky English curios and pop art, and also a touch of local kopitiam/old medical hall furniture. 
Breakfast starts with a basket of complimentary freshly baked sourdough with French butter and your choice of coffee, tea or juice. Proper yes sire.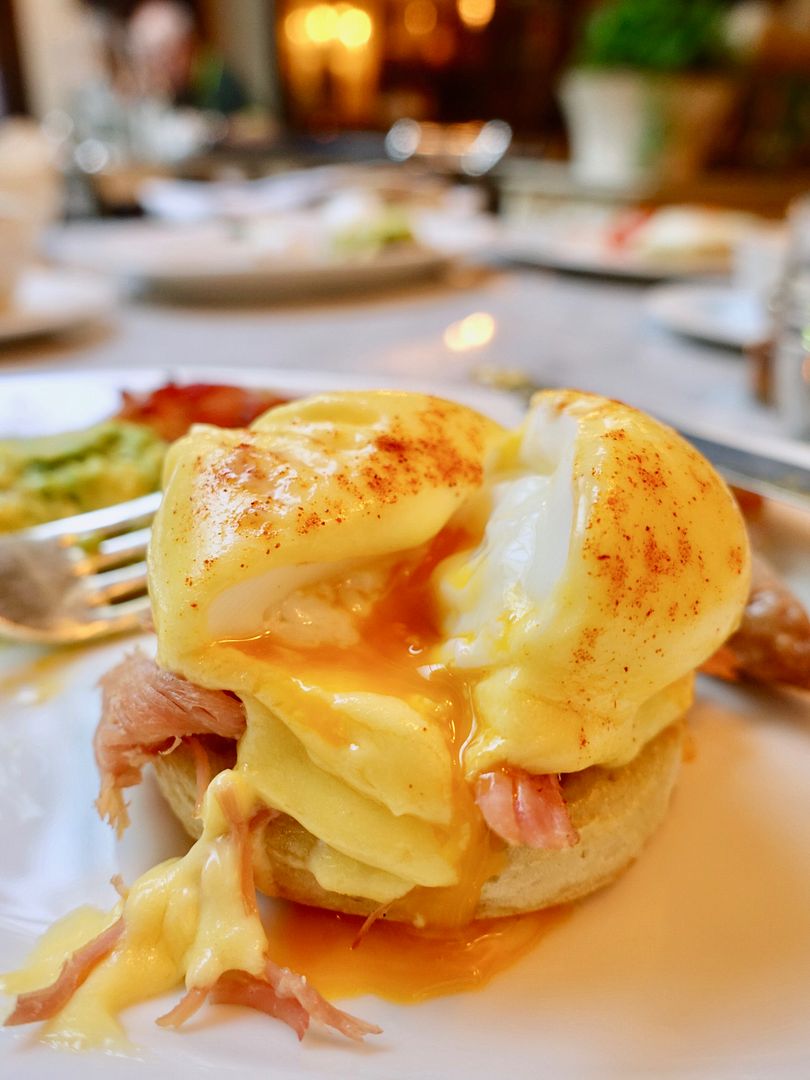 Since i got you thinking about the Eggs Benedict ($20), here it is, the perfectly round eggs with a curtain of bright and lemony, rich and smooth hollandaise. Trust me when i say this is one of the best Egg Benedict out there currently. Of course the English got it right. The round Japanese egg sits on top of some juicy shredded Wiltshire ham, which provides a lovely saltiness to the dish. As the yolk explodes, the viscous liquid is soaked up by the pillowy muffin. DAYUMS. This reminded me why Eggs Benny is an evergreen brunch dish.