The first Shangri-La hotel, the first Shang Palace. Since 1971, both hotel and restaurant has been making history, from our little red dot, to the rest of the world.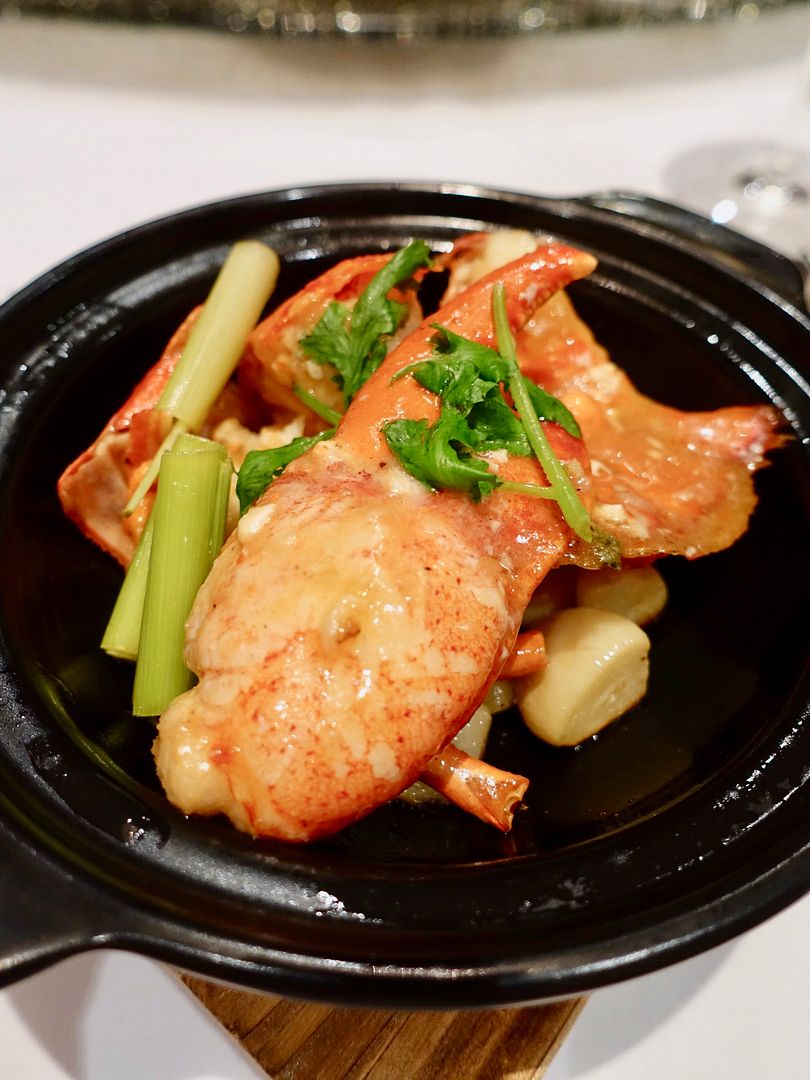 At the restaurant's helm is Chef Mok Kit Keung, who has 40 good years of cooking under his belt (he started when he was only 13). Chef Mok is the one who brought Shang Palace Kowloon to its second Michelin star in 2011 and we think there's a high chance he may clinch a star (or two) for Shang Palace Singapore. Expect an extensive menu (or menus), ranging from traditional nostalgia, classic signatures, and innovative new dishes by Chef.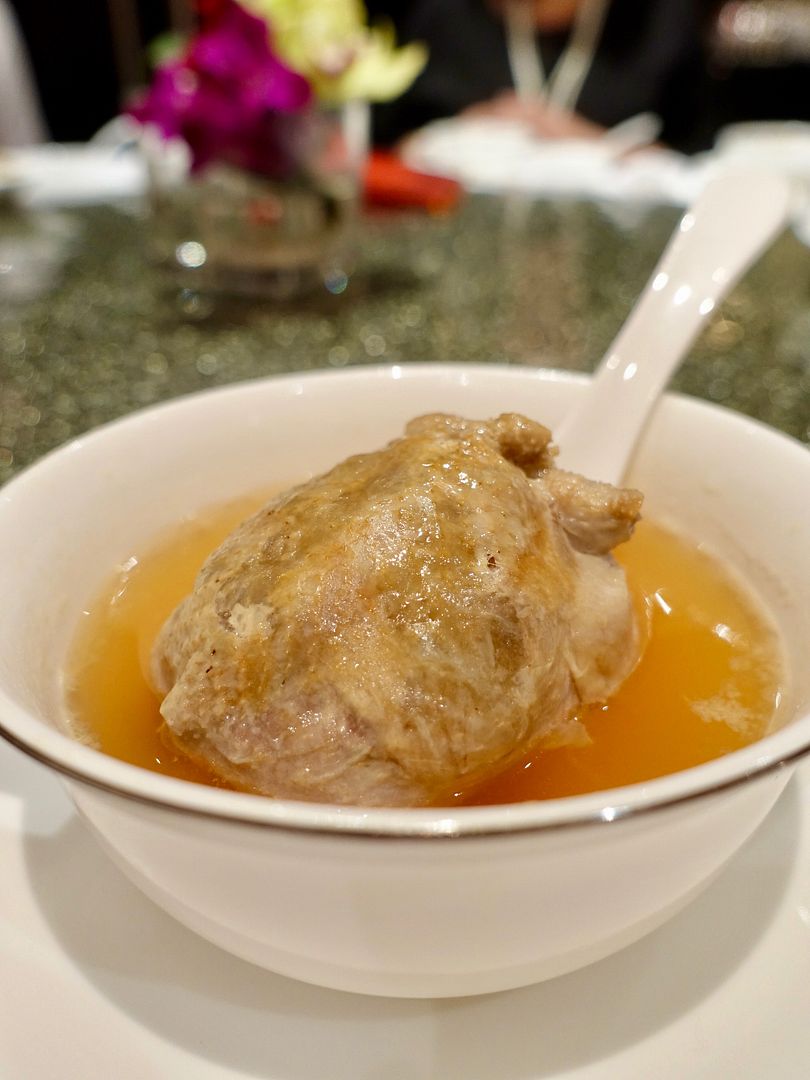 Taste the flavors of the good old days with Chef Mok's
heritage dishes
. Preparation of these heritage dishes is often painstaking, time- consuming and intricate, which explains why they are hard to find these days.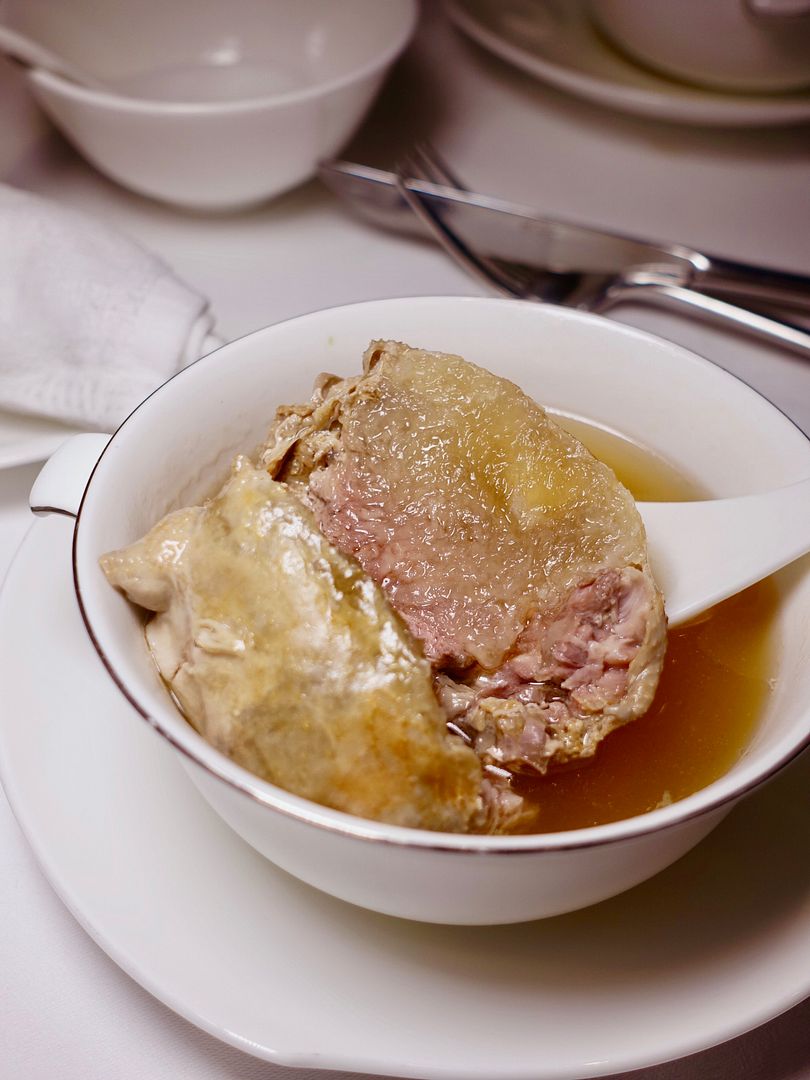 Take the 
Boneless quail filled with bird's best in supreme Broth 
($98/portion) for example, the tiny bird had all its bones removed, leaving the delicate flesh and skin intact to be filled with 40g of bird's nest. The supreme broth is also cooked for 8 hours using chicken, pork, and Jinhua ham to coax maximum flavour. If you think about all the work and premium ingredients that went into the dish, you'd understand why the dish is value for money.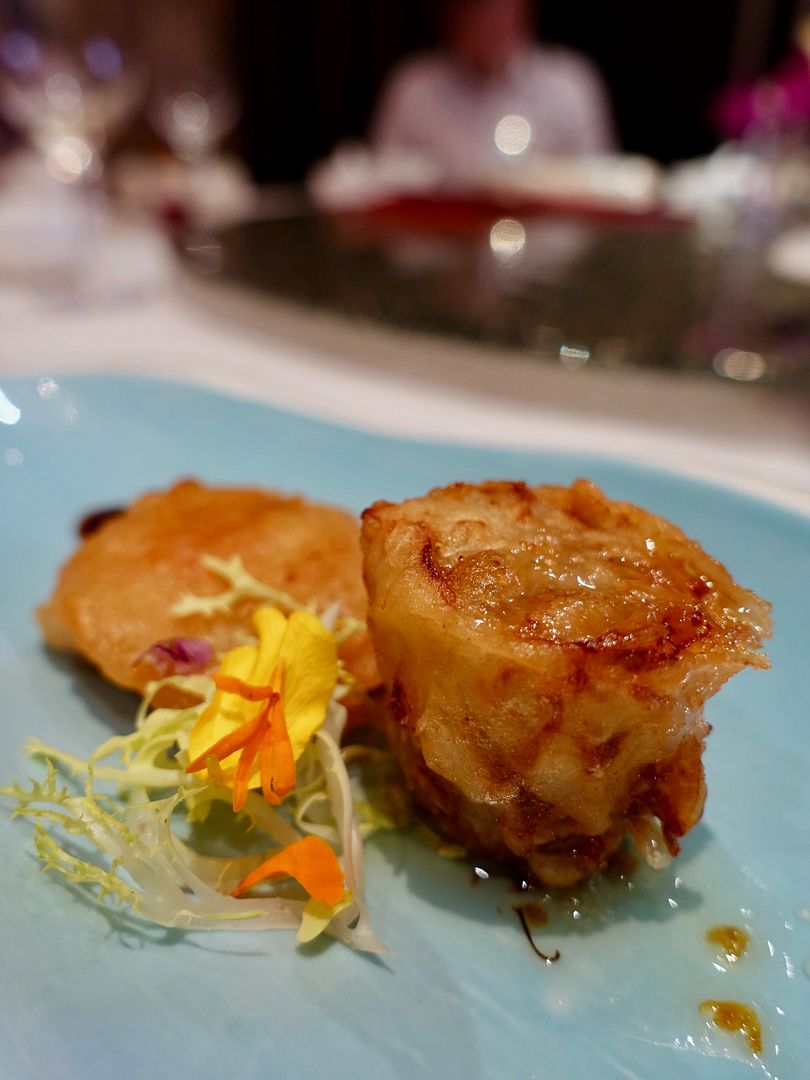 The Deep-fried crab meat, coriander and pork fritter 金钱蟹盒 ($36/6pcs) may look like a regular fried wanton, but the skin is actually hand-sliced pieces of pork fat (they're sliced so thinly that they're translucent). The skin wraps a mixture of Sri Lankan crab meat, mushrooms, Chinese coriander and bamboo shoots, forming a "coin" which is then deep fried till crispy. I loved how wonderfully juicy each bite was.