Fetish Chocolat. Just the sound of it makes me weak in my knees. No naughty thoughts my dear, I'm referring to the Fetish Chocolat at Antoinette that is happening from 1 September till the end of October. Following the success of Fetish Matcha that ended last month, Antoinette has partnered Valrhona (THE chocolate for any chocolate creation) to bring you Fetish Chocolat that promises more savory indulgence.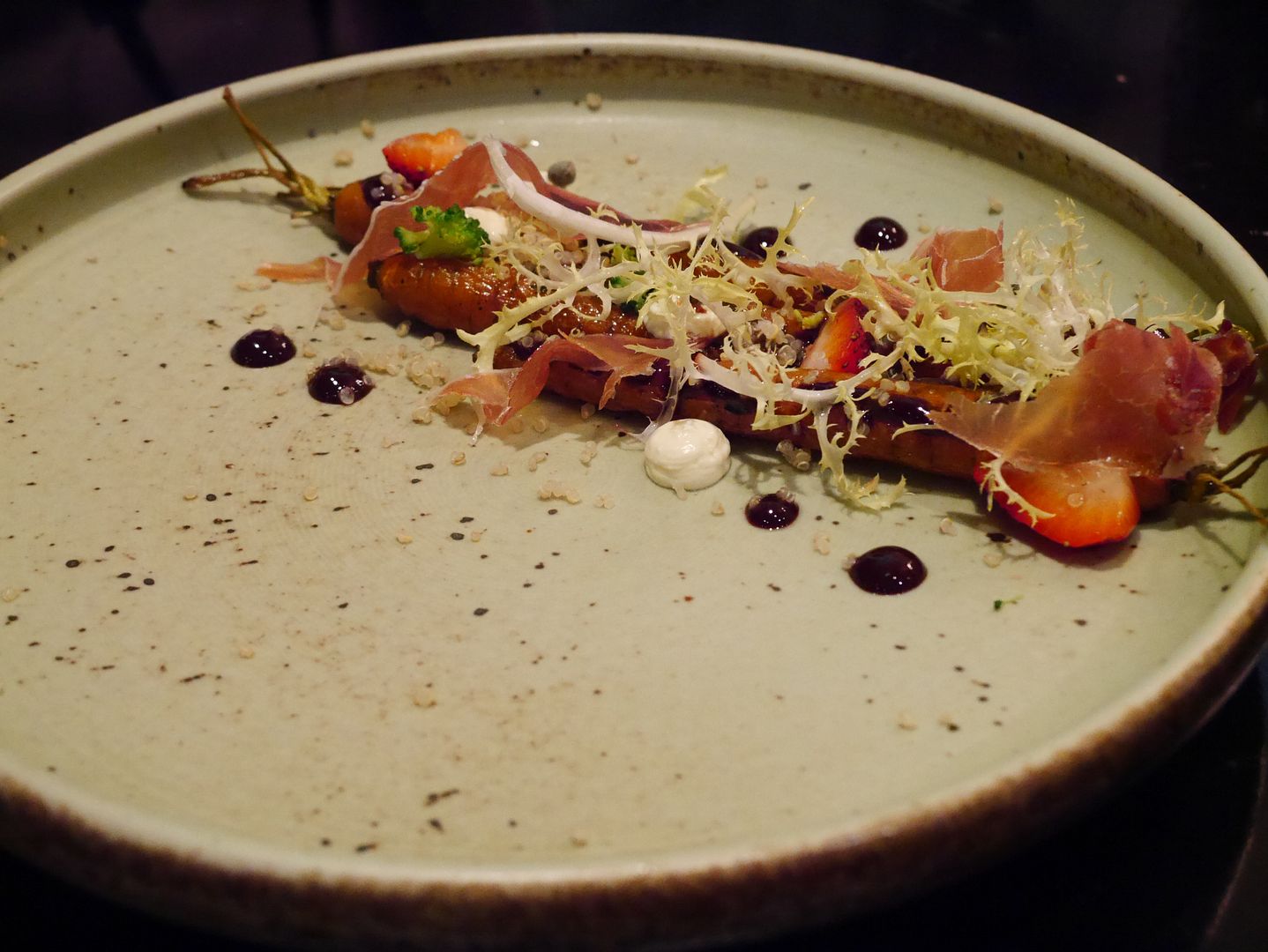 Artistically plated, Roasted Carrot with Balsamic and Dark Chocolate Dressing ($18) was a light dish to start with. The dish bursts with distinct flavors of Serrano ham, strawberries and feta, and I would have missed the Equatoriale 55% chocolate in the balsamic vinegar and olive oil dressing if I had not read the menu.
Chocolate and pasta do not sound like a match made in heaven but this pairing on Chef Pang's menu tastes brilliant! In Chocolate Ravioli filled with Wild Mushroom Ragout and cooked in a Light Sausage Cream Sauce ($22), Caraibe 66% chocolate is used as a coloring in the making of the pasta, hence the taste of chocolate is subtle.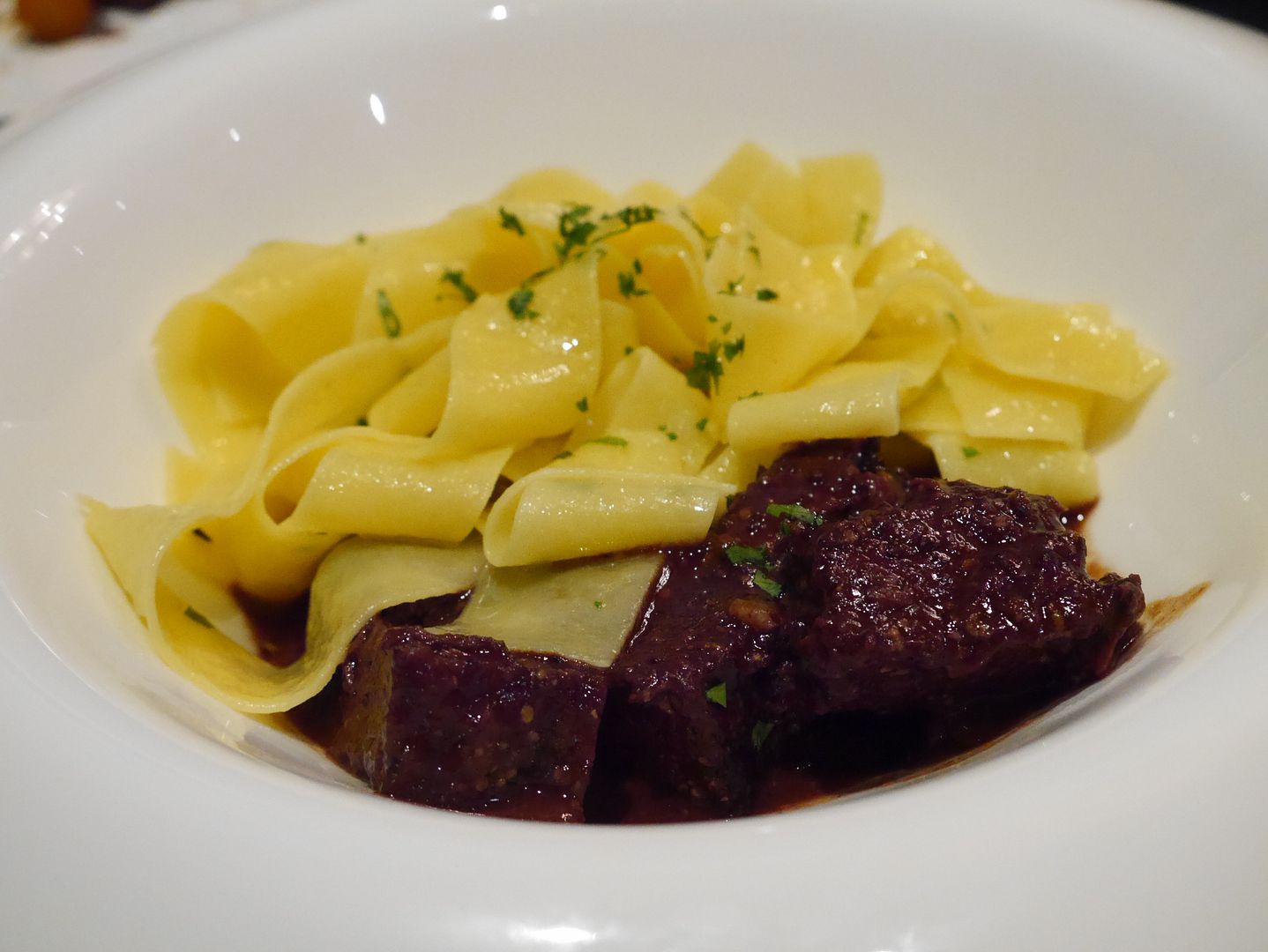 In contrast, Braised Wagyu Brisket with Mustard and Dark Chocolate served with Buttered Parpadelle ($30) has strong earthy Guanaja 70% dark chocolate notes in every bite of brisket. Now which will you pick?