A newer and better Min Jiang has opened at Dempsey! The move from their Rochester Park home of 12 years is a step forward for the group and it is certainly a refreshing departure. The timber interior of the main dining hall, and the choice of materials in the furniture are at perfect harmony with the lush and teeming greenery surroundings. Stepping into the space, i immediately felt peace and lightness, much of it attributed to the airy, light-filled place, enhanced with soothing color palette of gold and green.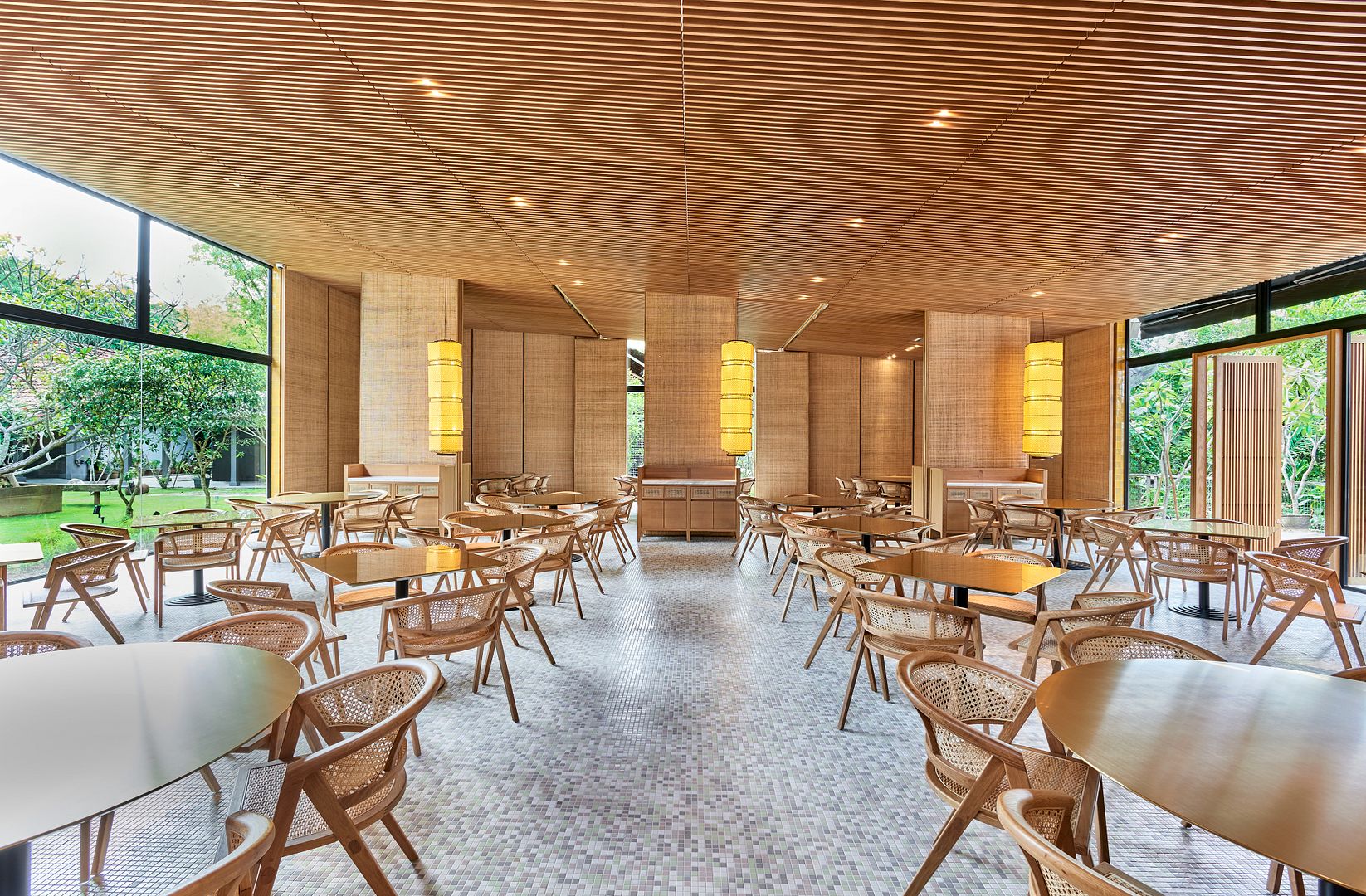 Min Jiang at Dempsey not only sees a new design concept, but diners can expect a whole new menu by Master Chef Goh Chee Kong, who has devoted more than half of his 32-year career to Min Jiang. The menu presents familiar flavors of Cantonese and Sichuan cuisines in a contemporary presentation.
Intricate handmade dimsum creations are available for lunch daily. The Steamed 'Goldfish' Prawn Dumpling ($4.80/pc) 'swimming' in a delicate egg white sauce was too pretty to be eaten. The house-made crystal dumpling skin fell apart with a light tug, revealing a succulent prawn filling. The experience was enhanced with the contrasting pops of the tobiko and the smooth chinese ham and chicken stock broth further.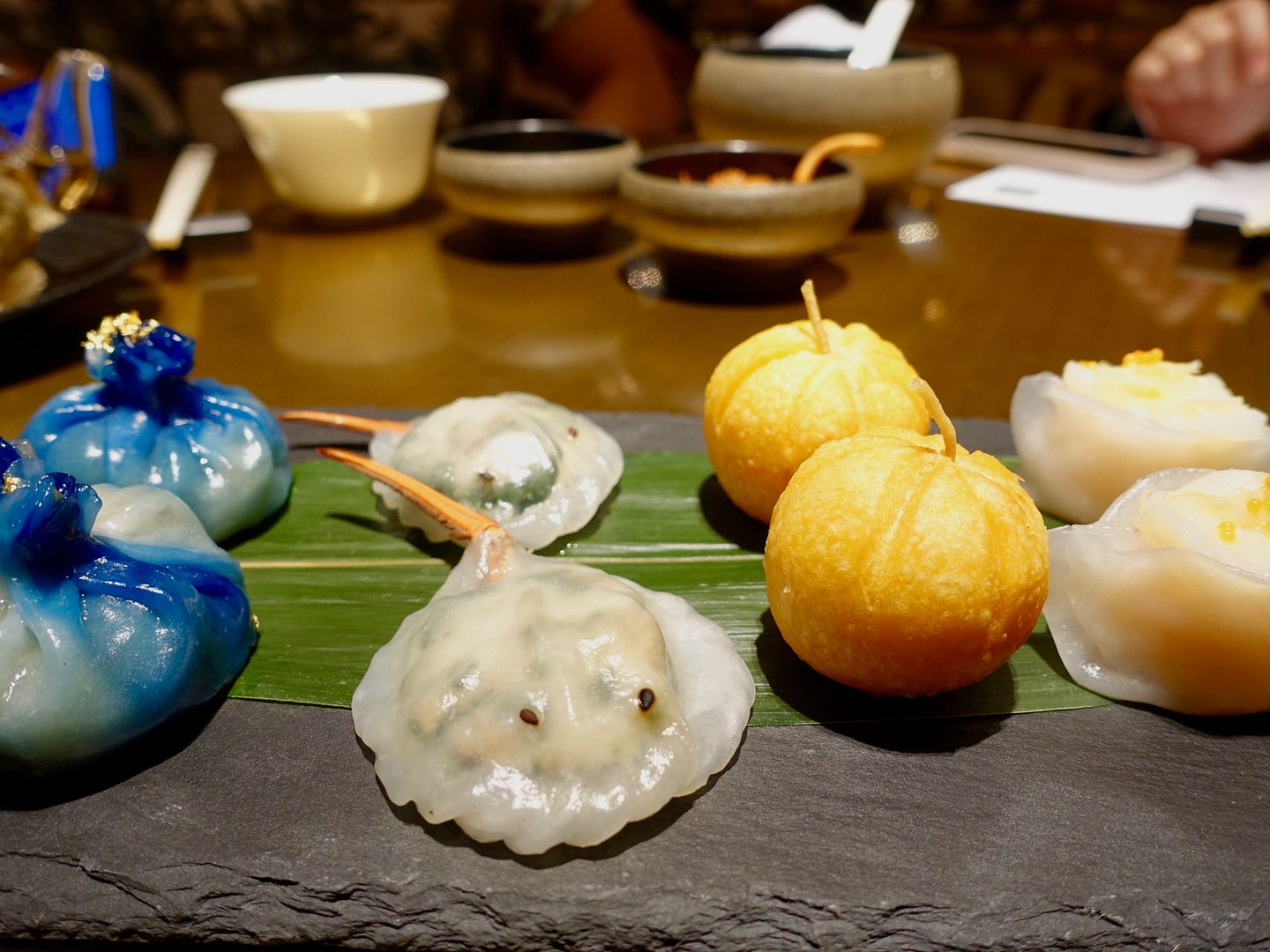 If you're dining alone or with a partner, the Deluxe Dim Sum Platter ($38) is perfect as it features 4 pairs of bites, each with different flavors and textures. The Steamed Blue Pea Truffle Vegetable Dumpling is visually stunning and conceals a variety of textures- from the crunch of root vegetables, to the slippery strands of mung bean noodles. A baby stingray holds crabmeat, prawn and vegetable dumpling in its belly, while the scallop dumpling protected its delicate insides with its crystal dumpling skin. I would not have considered glutinous rice suitable for deep frying but Chef has wrapped the flavorful steamed sticky rice in a glutinous rice flour dough before frying them to golden buttery perfection.  This was absolutely delightful.