The Clifford Pier
 at 
Fullerton Bay Hotel
 specialises in local Singaporean cuisine and sees a number of visiting guest chefs present their specialties at the all-day dining restaurant.  From now till 28 June 2019, Guest Chef Philip Chia will helm the kitchen, dishing up a hit parade of Peranakan signatures.  This will be his third guest stint stint at The Clifford Pier, The Fullerton Bay Hotel. Chef Chi is a fourth-generation Chinese Peranakan and has been cooking Peranakan dishes since he was six years old!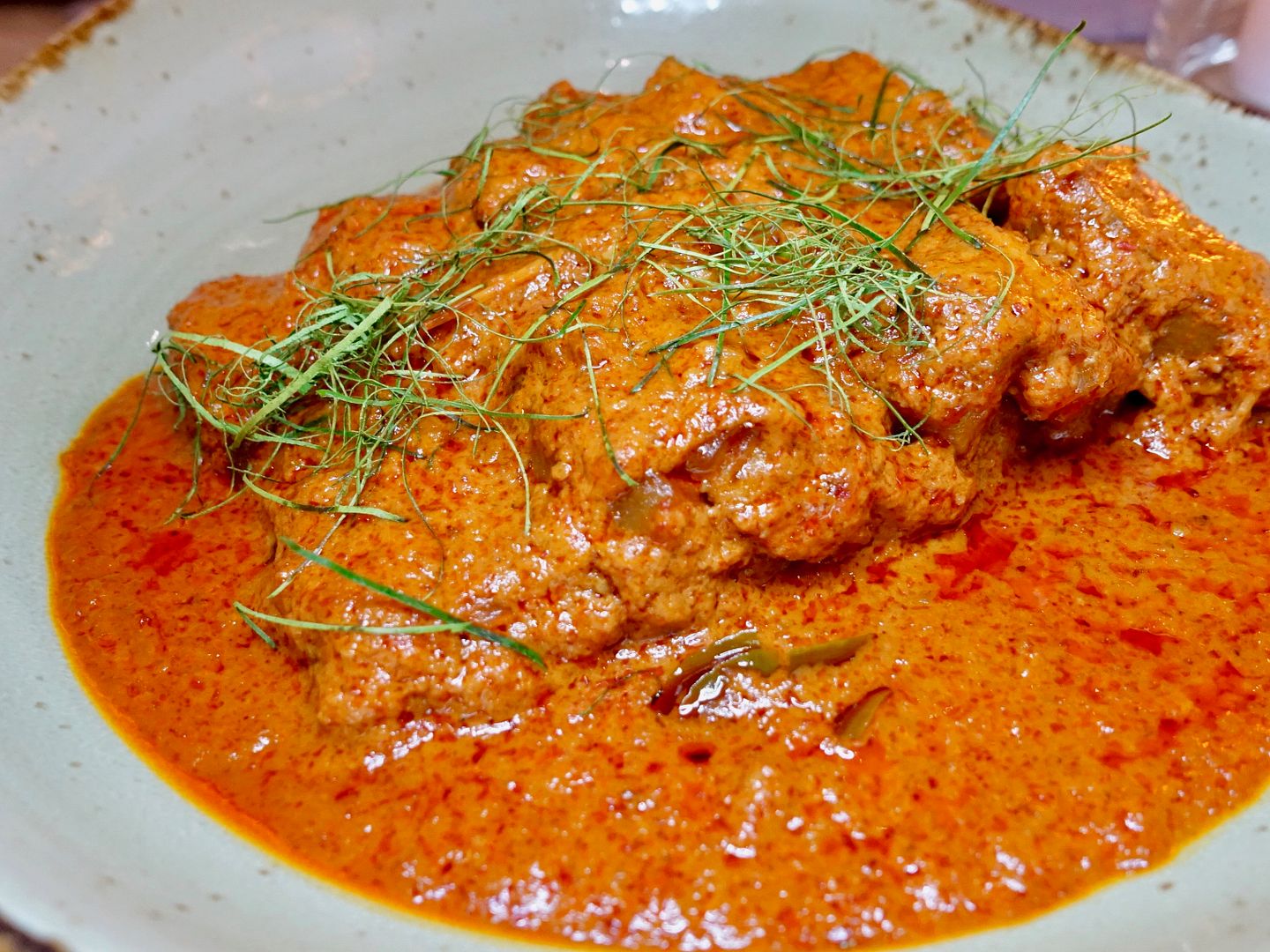 Dinner started with a
trilogy of Peranakan appetizers
, which are also available on the ala carte menu.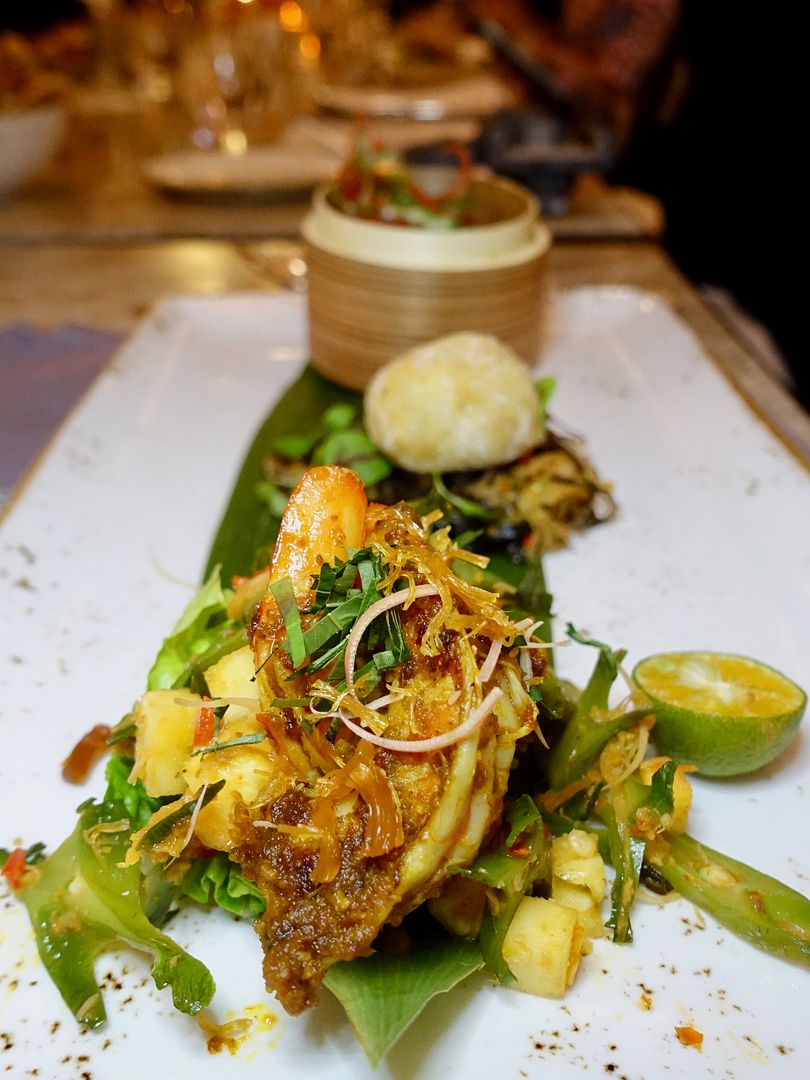 A melange of textures and flavors were presented in the bite sized pieces of these appetizers. The
Grilled Spicy Laksa Prawns and Wing Bean Salad
had a lovely ginger fragrance that complemented the spicy and tart tang from the pineapple, calamansi and fried shrimp spices.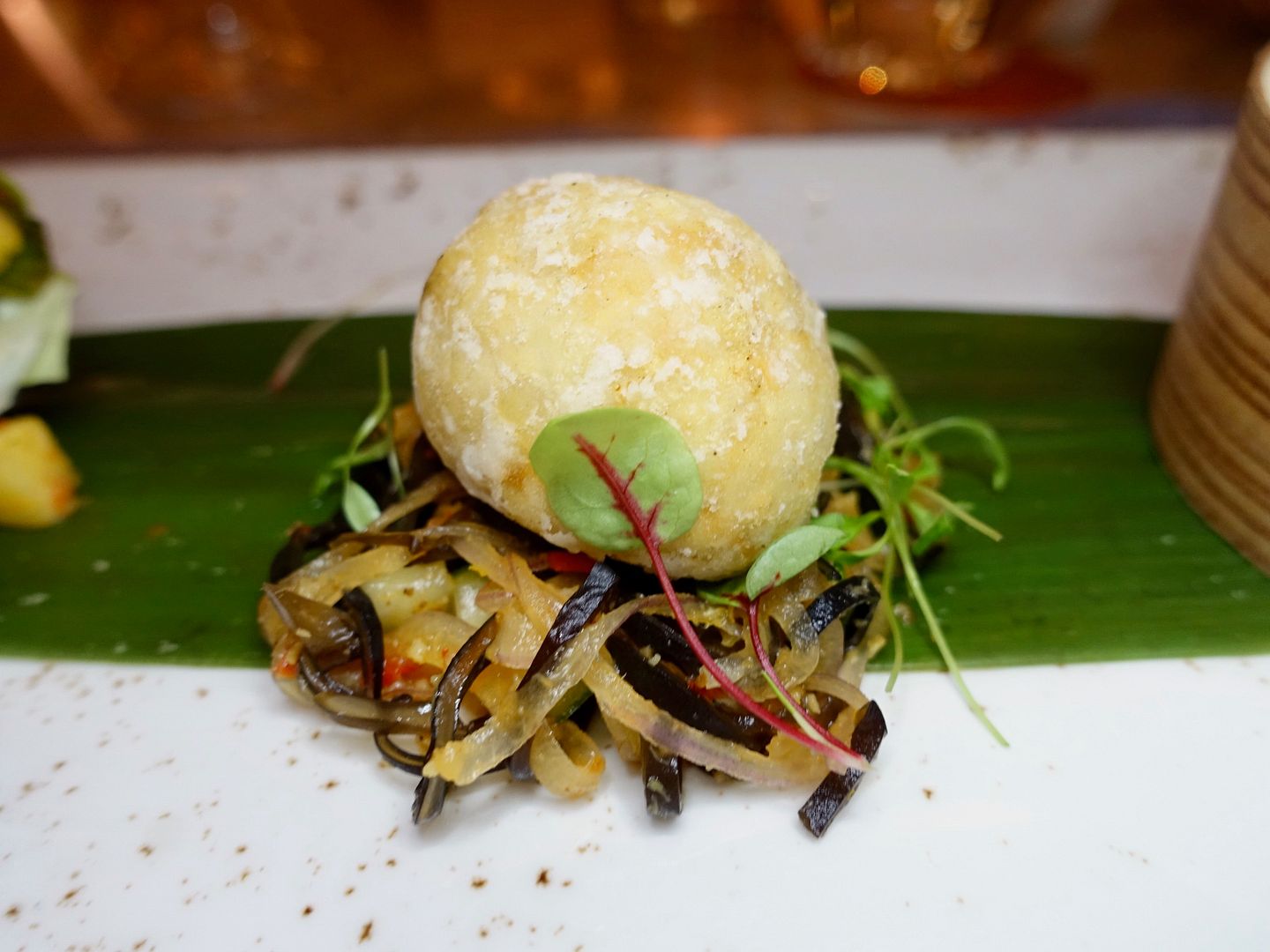 Instead of the regular soup, Chef Philip turned the classic Pong Tauhu into a fried snack. The silky soybean curd was blended with meat and prawns to give it that lovely bounciness and chew when you bite into it. Delicious.