Oh hey Sri Lanka, it has been a while! I know i've procrastinated on the writing, probably because i lost all my photos and i've no idea how. But anyway, thank god for Facebook because i uploaded some pictures along the way. So here is finally sharing my experience in this very exciting country.
Sri Lanka will have a place for you, no matter what kind of traveler you are. For the active traveler, you could climb mountains, kite-surf the massive waves, or go diving if you wish. Nature lovers would enjoy hunting the elusive leopards in the safaris, or catching a glimpse of whale sharks. Learn the rich history of the country in the Cultural Triangle. Or if you're seeking some peace and down-time, the tea plantations in Nuwara Eliya will be your cup of tea. Me? I'm an all rounder so i did everything. Here's how i did it.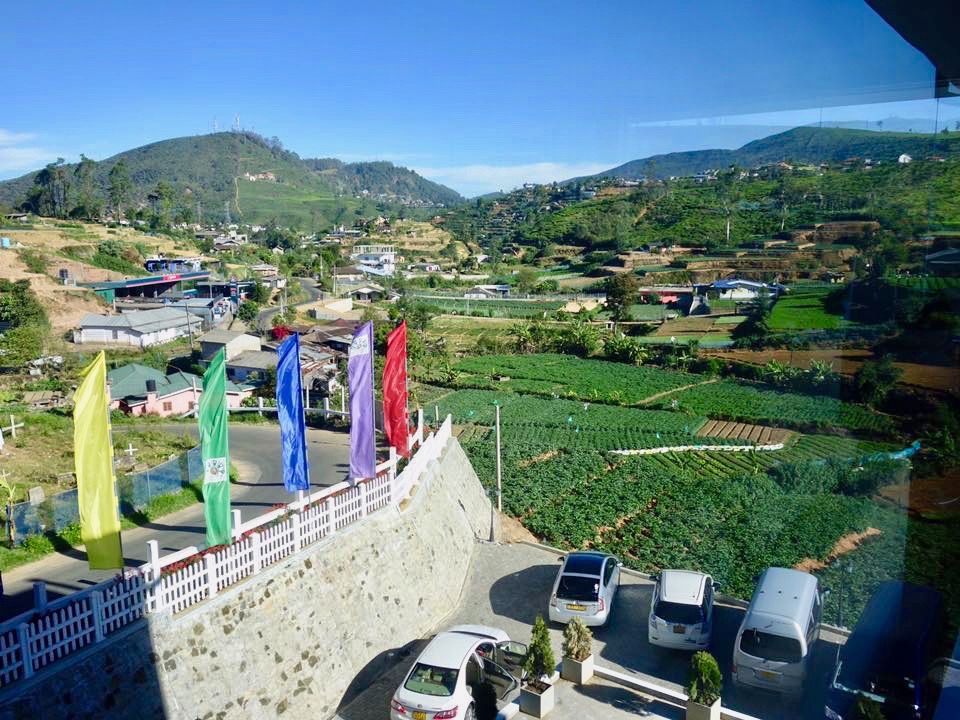 Another highlight of the trip was the Safari visit! I thought it was seriously amazing that we could see animals in the wild so close to Singapore! We'll save that Africa safari trip for the future. We decided to check out
Yala National Park
as it has the largest leopard density of leopards in the world.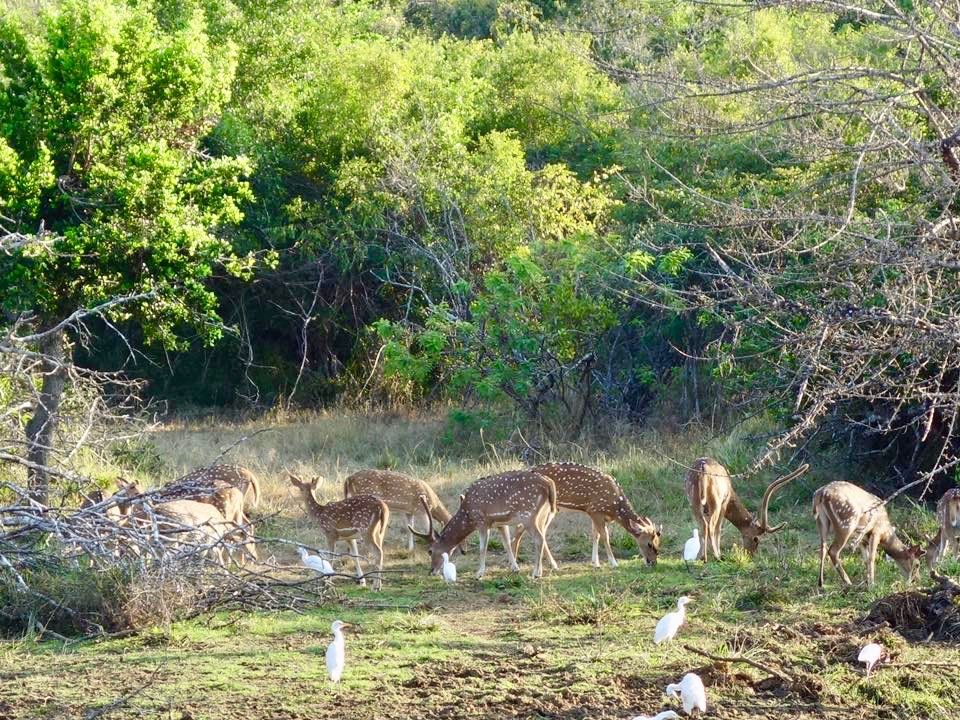 Here is a listing of the animals that you may see, as provided by my tour guide. You may see Elephant, Sloth Bear, Sambhur, Spotted Deer, Wild Boar, Stripe-necked, Brown & Ruddy Mongooses, Black-naped Hare & several civet species.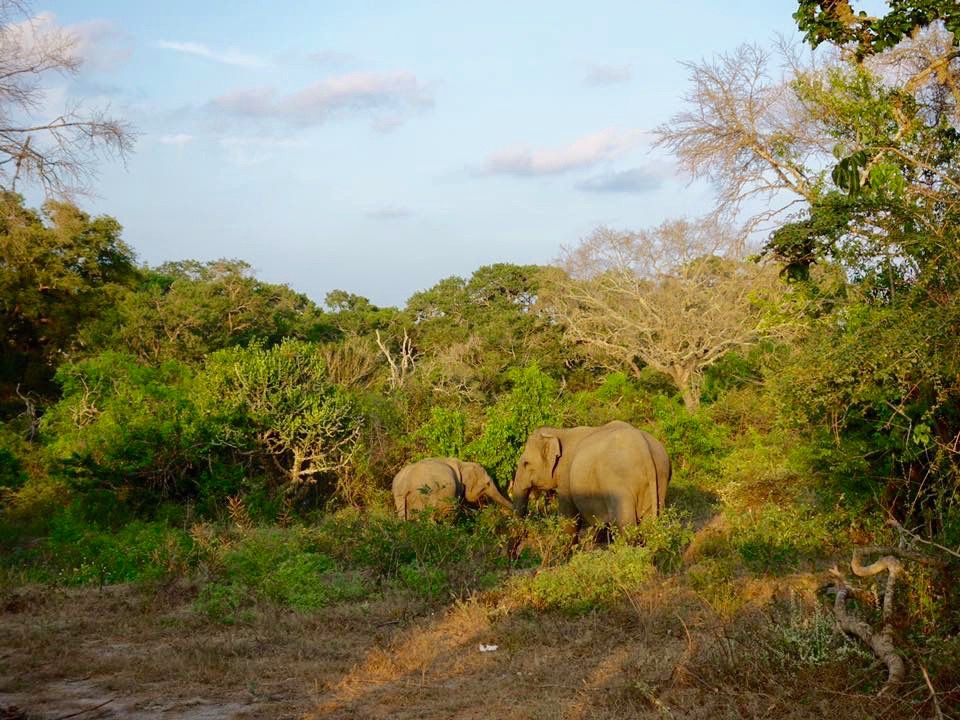 In the water holes you may see Mugger Crocodile, Painted Stork, Lesser Whistling Teal, Black-headed Ibis, Eurasian Spoonbill, Great, Median & Little Egrets & the rare Black-necked Stork. Also drive up to the Buttuwa Tank to see the rare winter visitor, Bay-backed Shrike. The migrant bird species that you are likely to see include Indian Pitta, Brahminy Myna & large flocks of Rosy Starling flying for roost. The monsoon forest vegetation of the park is dominated by Palu Trees (Manilkara hexandra) and the thick undergrowth is dominated by thorny bushes.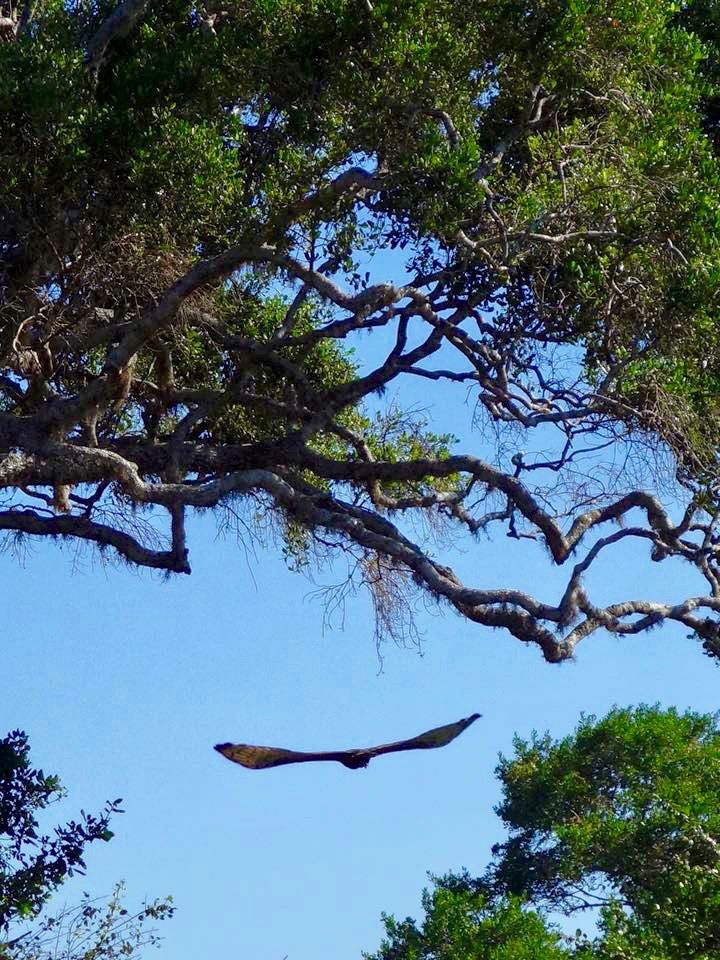 As we only got to our resort late morning, we had lunch before heading out for the afternoon safari tour. Be prepared for a bumpy and dusty ride in the safari jeep. I was amazed at how i was able to doze off on the ride.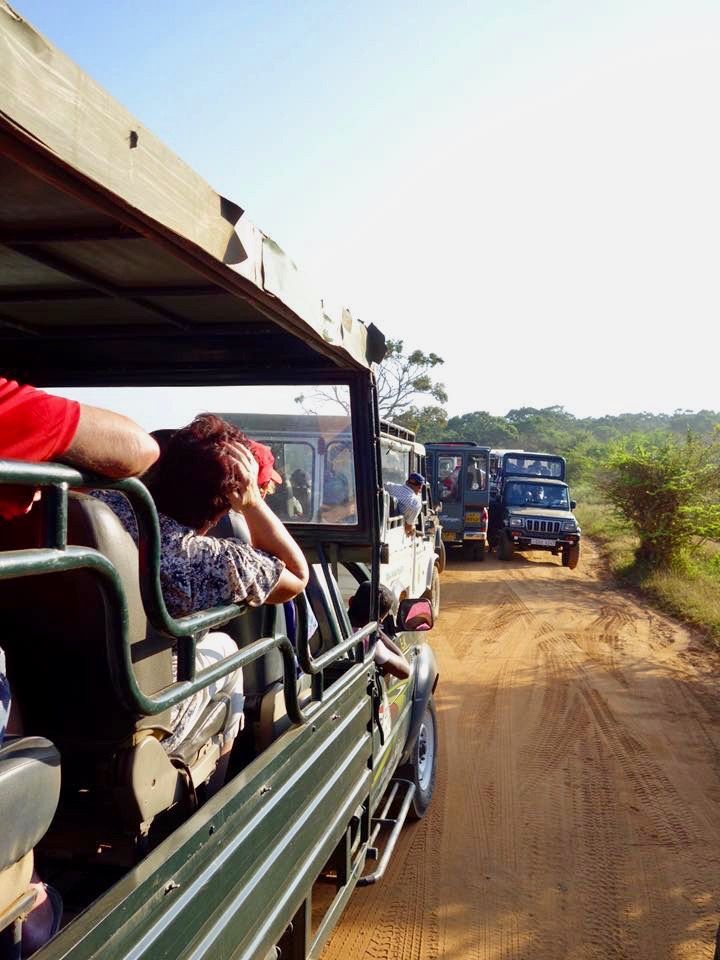 We woke up early next morning (before sunrise) for another half day of hunting down the leopards. Unfortunately for us, it was few moons just several nights ago and the leopards were all hibernating after their hunt. so NO LEOPARDS for us. Only a lot of elephants. We spotted a large cat too but i can't remember what. LOL.
We stayed at the nearby
Laya Safari resort
which is by the sea. Dinner was included in our stay and there are live bbq stations which were pretty decent.
We got up bright and early for a morning drive to Mirissa Fishery's Harbour for a whale and dolphin watching experience. Well.. be prepared to get a tan, plus endure a rocky ride out. I must say it wasn't the most comfortable experience but seeing the wild dolphins was worth it. We also spotted a blue whale after what felt like forever. The whole trip took us a good 6 hours i believe!
Our 9 day tour with Jetwing Eco Holidays was
US$1485/pax and it included the accommodation with half-board, transport and guide, entrance fees (to the safari as well) and the dolphin and whale watching charges, as well as our Ayurveda treatment. I thought it was a steal! They are more focused on nature travel and may not be able to provide a lot of information on cultural sites.
XOXO
Travelerintransit