The Kilo compound has shifted from their Kampong Bugis home of eight years, to their new enclave at Duxton Road, with the new Kilo Kitchen located just steps away from their sister property, Kilo Lounge. The menu takes on a wood-fired focus with most of their Latin American-Asian flavored dishes being cooked in their wood-fire grill for that extra char.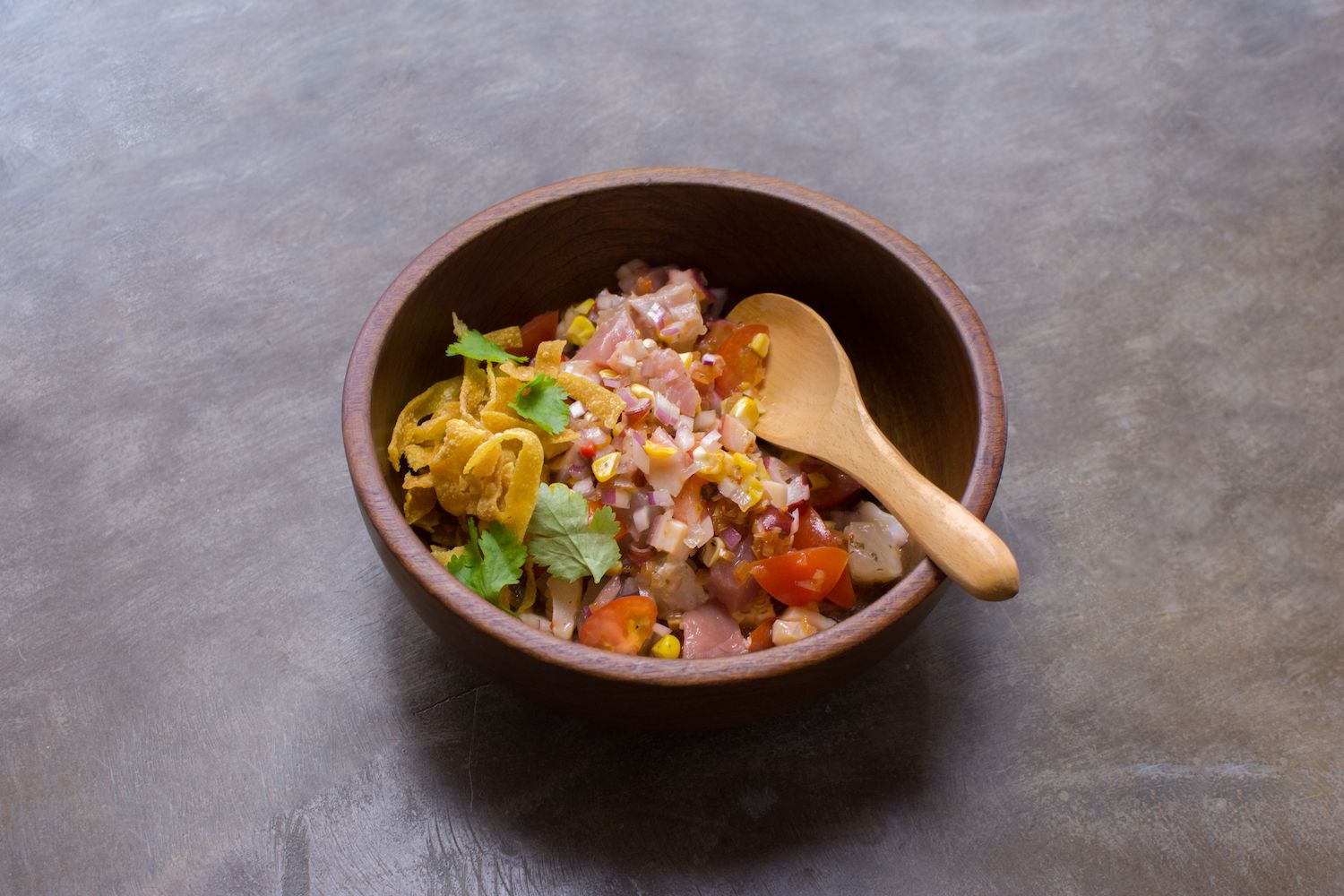 We started off with Kilo's Seafood Ceviche ($23), a wonderful reminder of the chopped seafood salads that we had in Peru. We enjoyed the good mix of crunch from peppers, corn, and octopus too.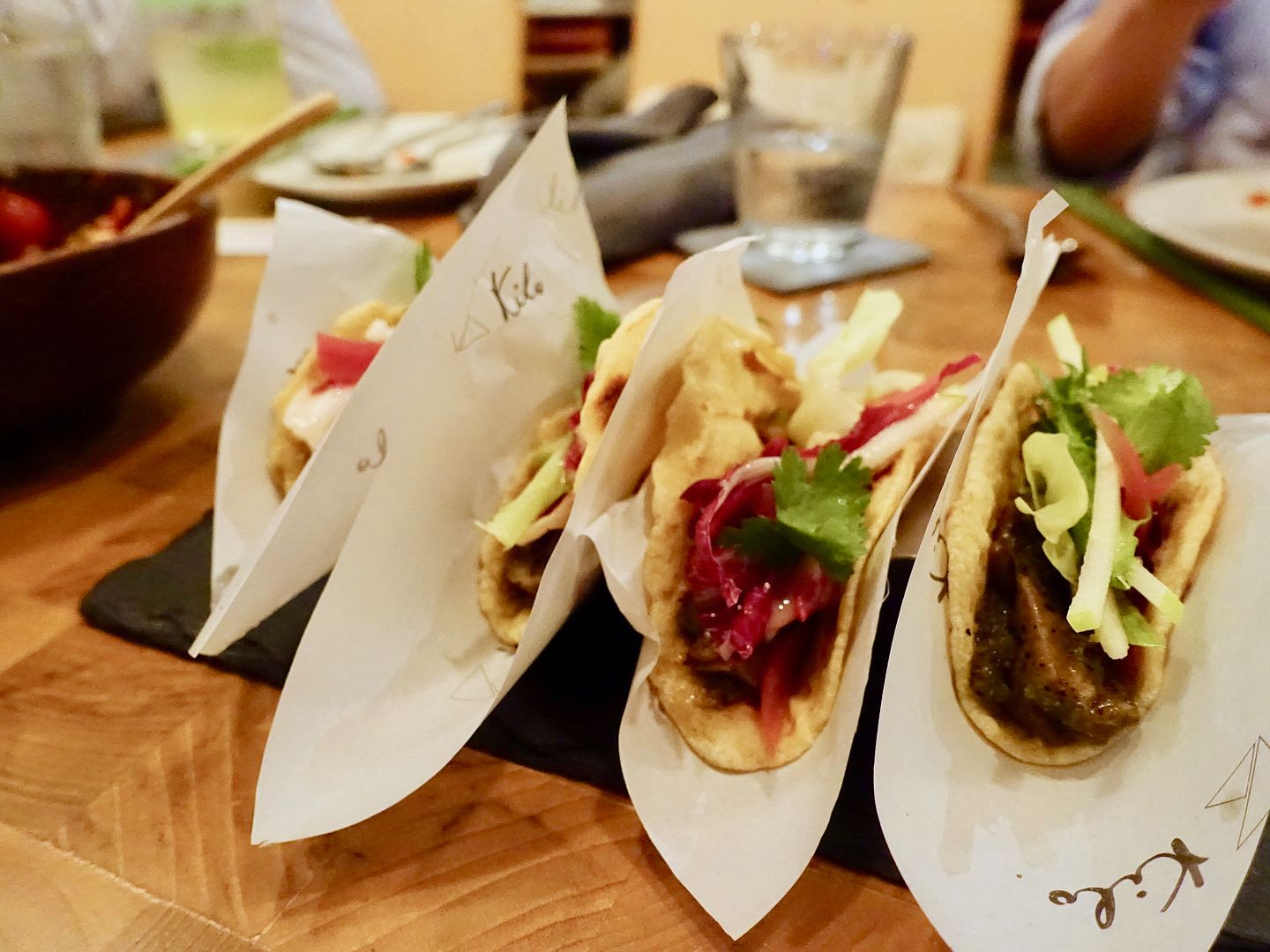 We each had a small Beef Tongue Taco ($18 for 2pcs/$35 for 4pcs) with a mix of green apples, miso, and jalapeño-garlic tallow. The tacos are made with buttermilk and flour, which gave them a nice chewy texture and a slight butter note. However, the tacos were on the thick side and that took away the attention from the filling, which would otherwise have shone brighter with the balance of acid and fat.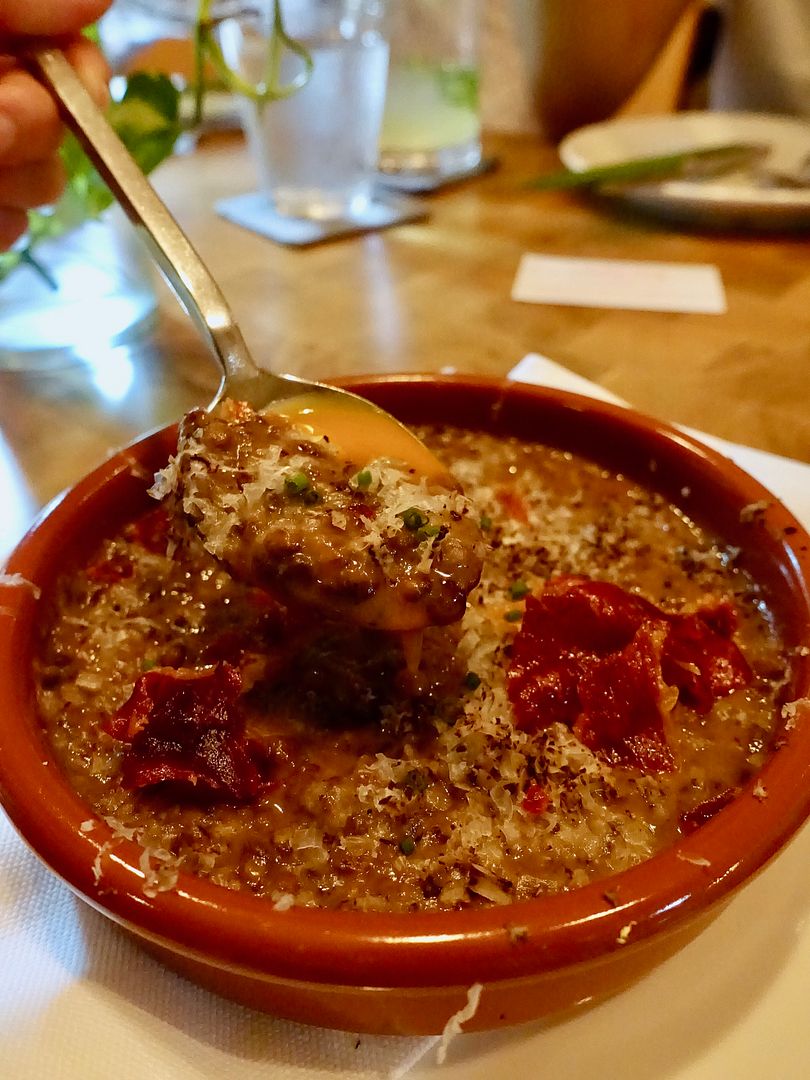 The folks at Kilo also tried to make lentil more up-class with their
Atas Lentils
($26), by adding shaved Manchego, bacon, truffle, ibérico, egg yolk to the mushy nosh. Not one to eat lentils on its own, I thought that some chips would have gone perfectly with this saucy mix, which strangely had a hint of tomato when none was used.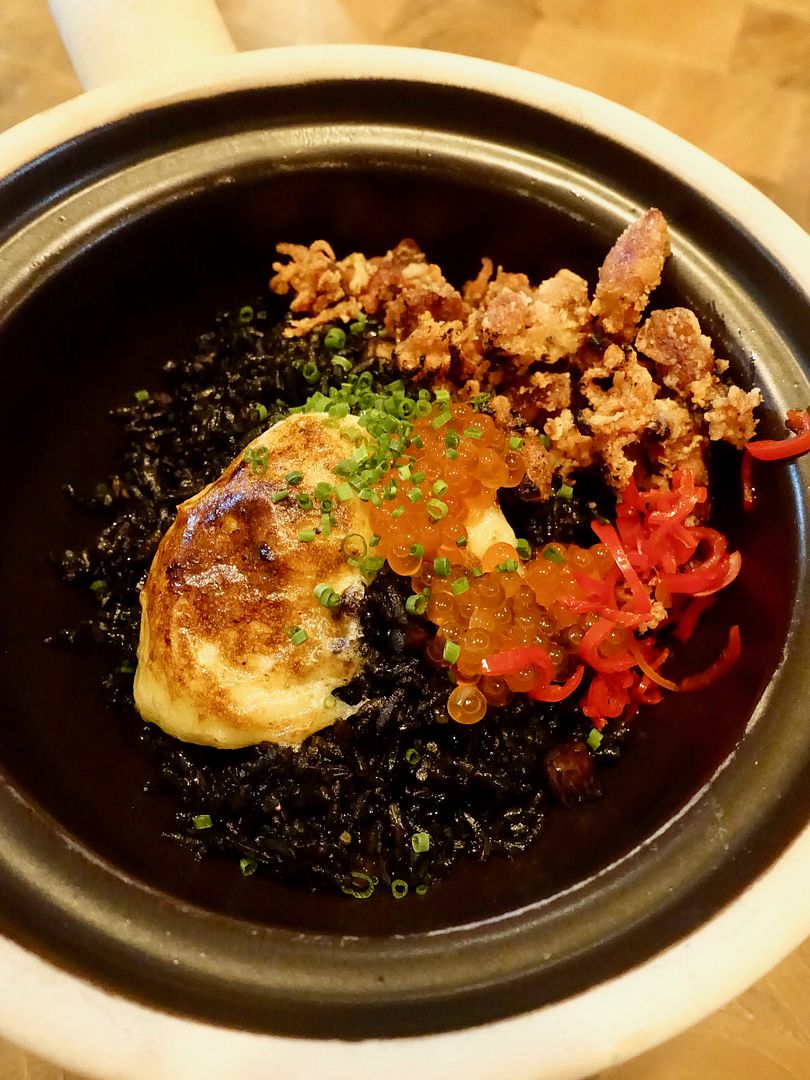 The Squid Ink Rice ($29) took the classic paella and put it in the claypot but that was all to it. The dish was tasty with crusty bits, probably from cooking it the paella way but definitely not attributed to the claypot. Non-so-usual pairings of lightly battered octopus and ikura provided the slight variation from the typical black rice.
I took one bite of the Ricotta Gnocchi ($26) and left it alone, due to the raw flour taste in the dumplings. The mushrooms were also too salty.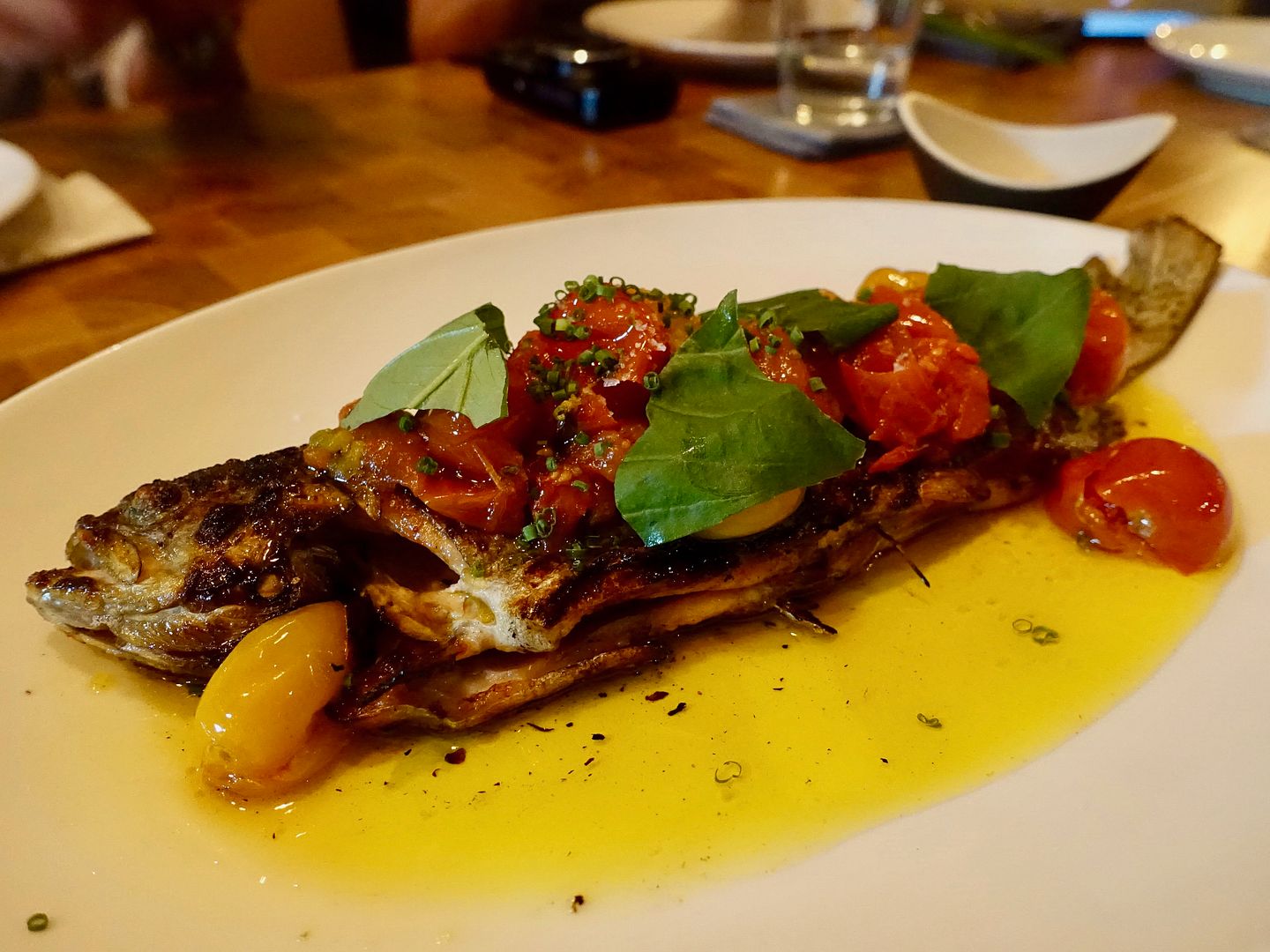 Large plates include the Grilled Whole Rainbow Trout ($46) served with confit tomatoes, basil & olive oil. Well it was decent, but nothing wow.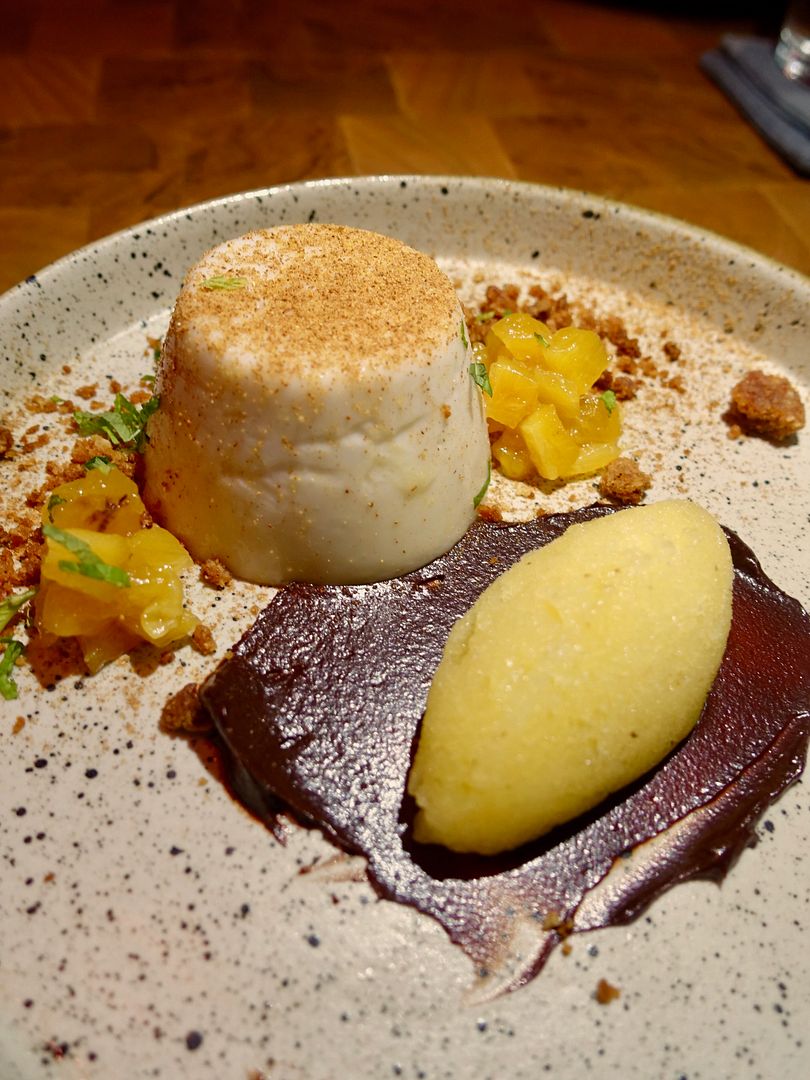 Desserts took forever to be served, and we contemplated leaving without having any, especially considering that we had to sit through two blackouts during dinner. Turns out that the
Coconut Tembleque
($14) with pineapple sorbet was not worth waiting for.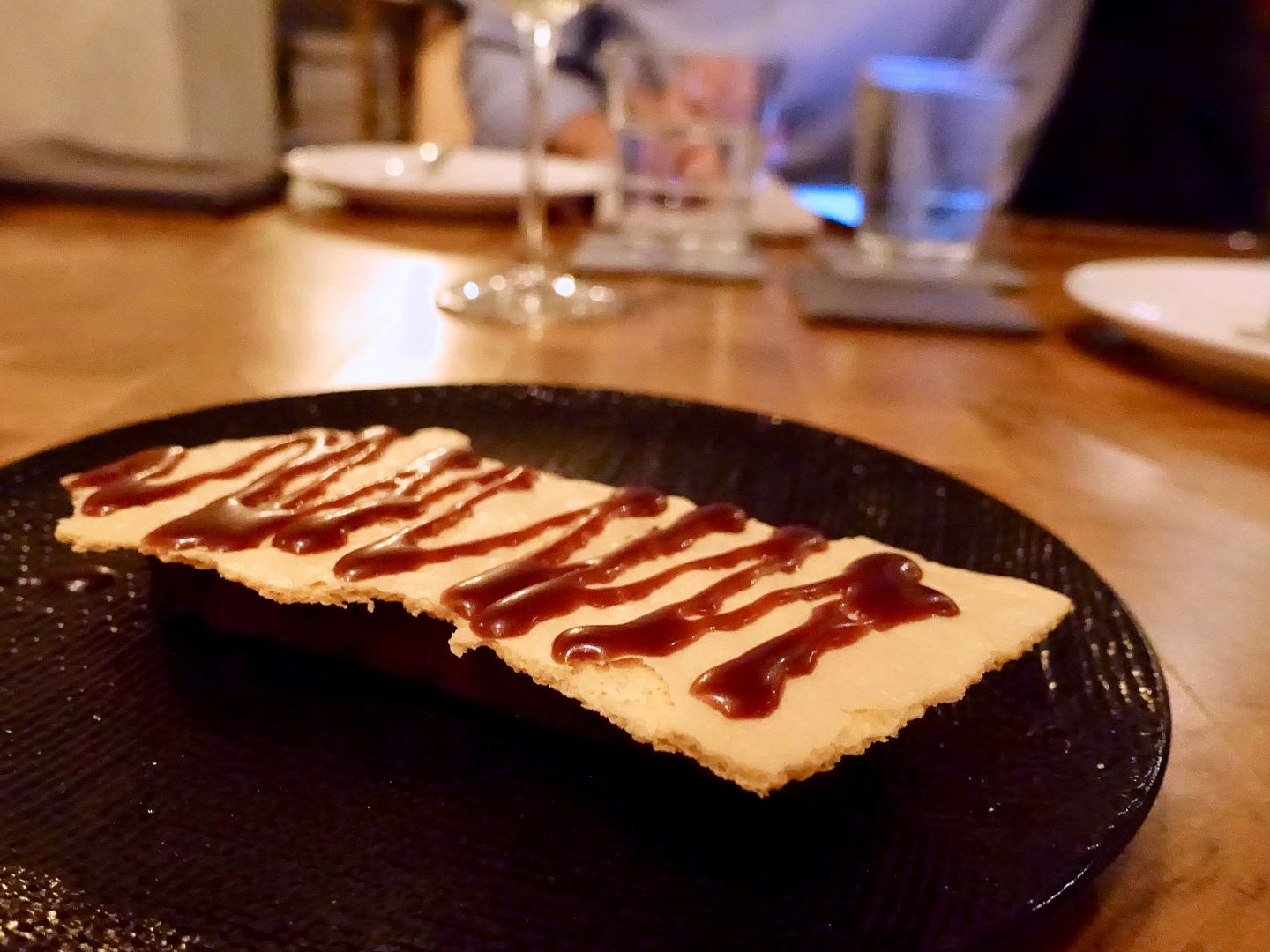 The Chocolate Terrine ($14) only appeased us a little, with the soft chocolate mousse and smoked salted caramel with a butter tuile.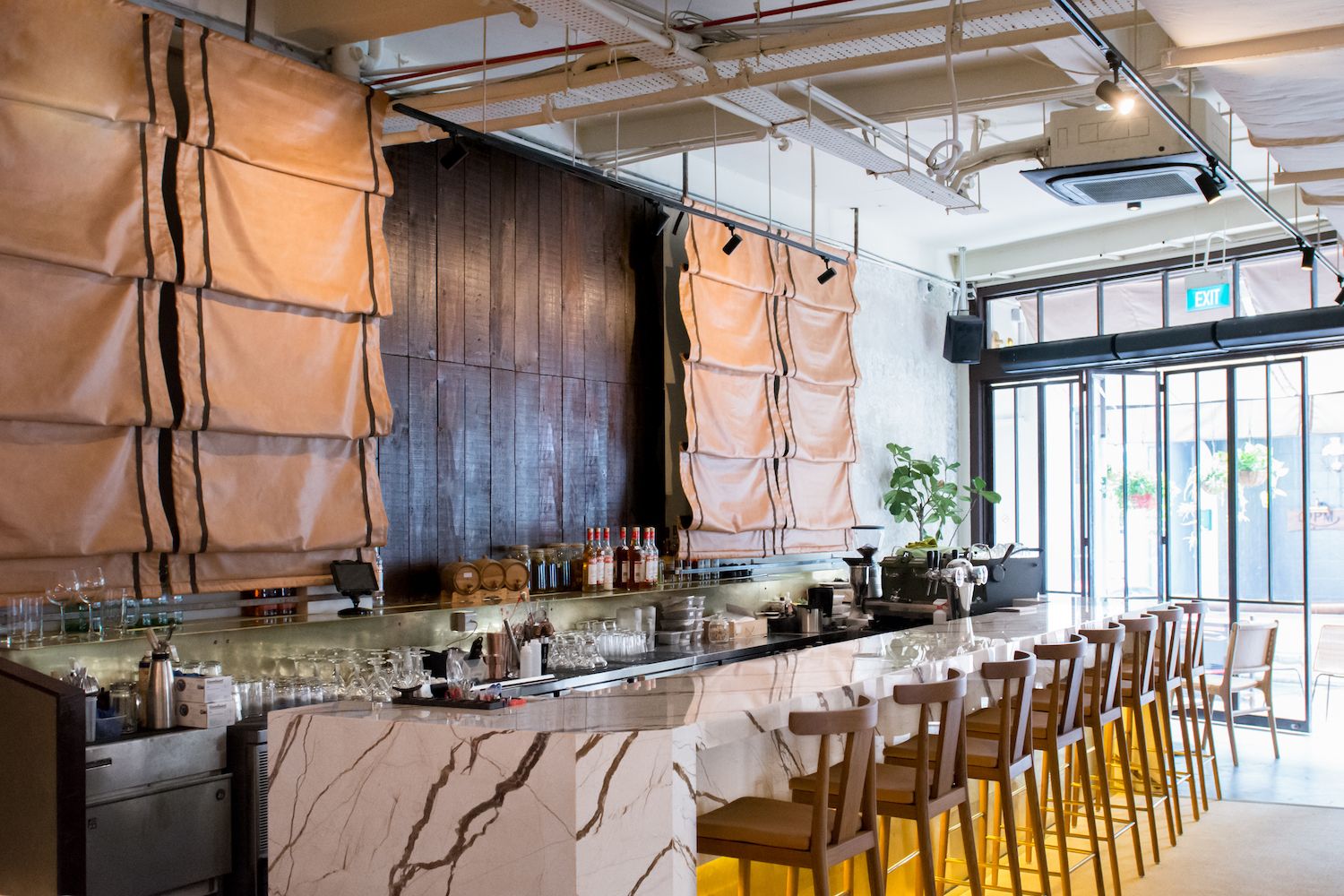 Maybe go to Kilo Kitchen for some snacks, or perhaps drinks. Their bar programme features an intercontinental selection inspired by drinking cultures around the world.

I was quite disappointed at the experience at the new Kilo Kitchen. Doubt i'll be back anytime soon.


97 Duxton Road Singapore 089541
Tel: +65 64673987/ 9625 0279
Tues- Fri: 5.30pm - 12am
Sat: 6pm - 12am