Was invited by Nuffnang to join the Genting Highlands Foodie Tour with LadyIronChef some time back. In Part 1 of my post, i highlighted some interesting things to do in Genting Highlands, Malaysia (read about it here). So here is Part 2 on the food.



We ate at several of the hotel restaurants during our stay- Resorts Hotel's Resort Cafe, Highands Hotel's Coffee Terrace and also Genting Palace Restaurant. Didn't like Resort Cafe's food. Nothing special. Mostly Malay food and kuehs. Oh really bad coffee btw. That was what everyone was talking about after. Coffee Terrace has more of an international spread. I enjoyed the Japanese and Roast section the most. Not a bad for an international buffet. My favorite however is Genting Palace Restaurant. It is definitely a place to go back to again.
We had dinner and dimsum breakfast here on 2 occasions and i was really impressed with the food. Do you know that all the restaurants in Genting Highlands do not use MSG? Natural seasoning are used to bring out the flavors of the ingredients and they were really delicious. Some of my favorite dishes from the dinner are as follows.
Huge fresh prawns cooked in a sweet and sour sauce; succulent flesh that is easily separated from the shell, easily one of the best dishes. Mama doesn't take pork so everyone let her have more of this (so sweet).
The friendly head chef Jacky was explaining to us how to cook vegetables. You got to cook them in boiling water, add some salt and ginger juice/slices to it, then fry them with the other ingredients after. Do this to maintain that crunchiness and the nice greens. Throw in some braised baby abalones and you get a decadent dish.
I'm not a fish fan but i couldn't stop eating this dish! Cantonese steamed fish topped with enoki mushrooms, shredded pork and maybe some preserved vegetables. It's sweet and savory all at once, definitely umami.
Yam rice was also a delight. Each grain was fluffy and full and they did not stick to each other too much. Love those chunks of yam and preserved Chinese sausage in this one. Very fragrant.
Everyone loved this Mango and cream mochi because it was wonderfully light. I felt like i was floating on a piece of cloud. Chef Jacky said he could fill them with durians too. I'll definitely be back for this next time.
Me with Chef Jacky, LadyIronChef and the Genting Marketing Team who hosted us for the trip.
Chef Jacky is really the sweet and charming chef. He entertained us all night with his tales and nuggets of cooking tips. He also happened to like my Mama quite a bit! Pulled her into his arms when she wanted a picture. So cute. :) Glad my little old lady enjoyed herself.
Our dimsum breakfast was prepared by the youngest executive chef in Genting and it was one of the better dimsum that i've tried in my life. I would say it's comparable to the 1 Michelin Stars that I had in Hong Kong.
Fried Yam Balls stuffed with char siew. Crispy latticed batter with juicy honey barbecued pork inside. The yam paste is dense with some little chunks of yam. Yums.
Steamed tender pork ribs with black beans and chili. When pork is this fresh, it's sweet. The meat simply fell off the bone.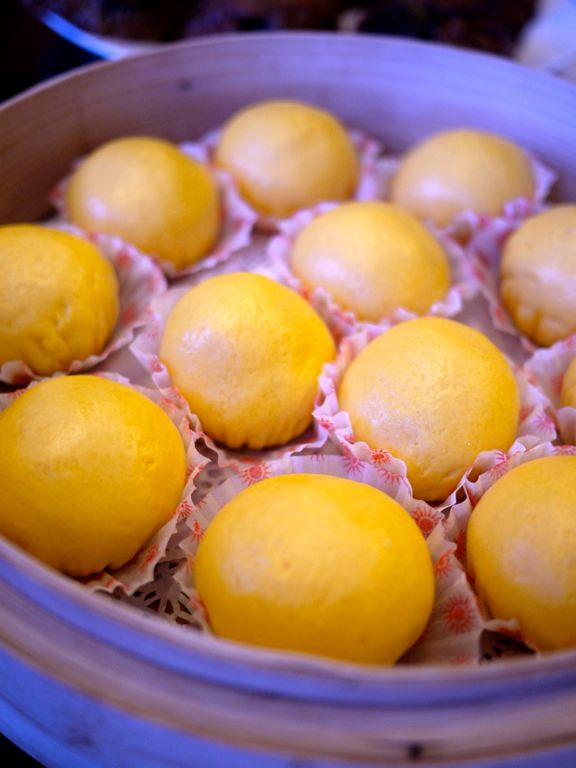 No pretty pictures of the flowy golden liquor from the Salted Egg Custard Bun because i gobbled them up immediately. Simply one of the best steamed custard buns i've tried. It's also the first time Mama tried this hot, and she loved it. :)
Mama also loved the Glutinous Rice with Chicken and Chinese Mushrooms. Juicy stewed mushrooms with delicate chicken meat. I love that it's moist and nicely flavored with the dark soy sauce and natural jus from the fungi.
Best puff pastry egg tarts that I've had. The glossy egg was semi solid that disintegrates once you send it into your mouth. The puff was crisp and crumbly as well. I believe i was doing a little dance after popping the first one. Then the second.. and the third..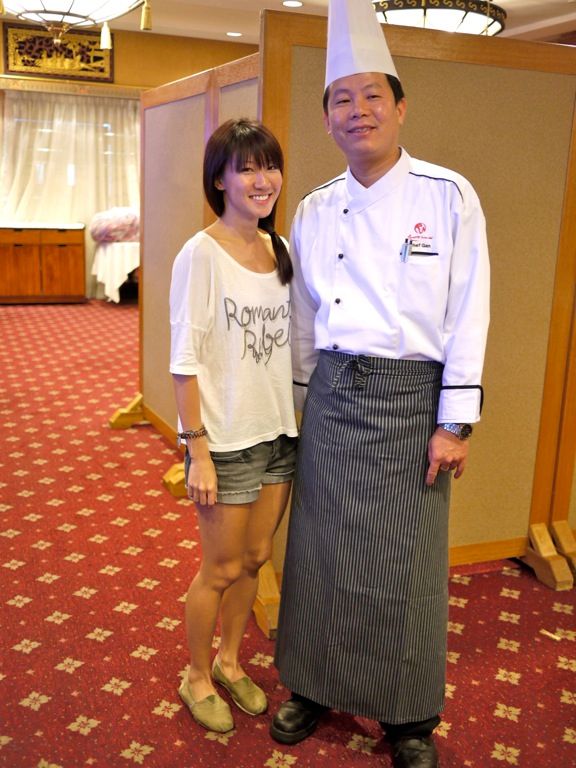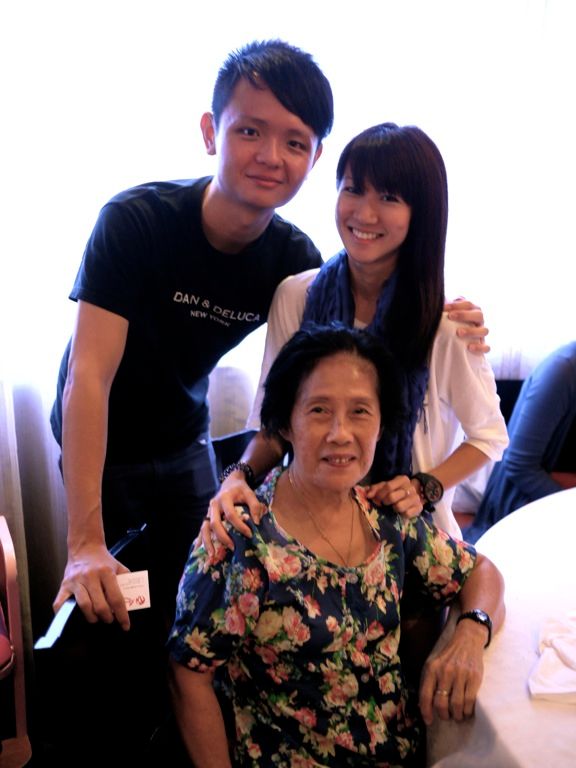 Me with the Chef and the only proper picture that Mama and i took with Brad.
Short me and tall Brad. After many failed self portrait shots, he finally got one that we both look ok in. :)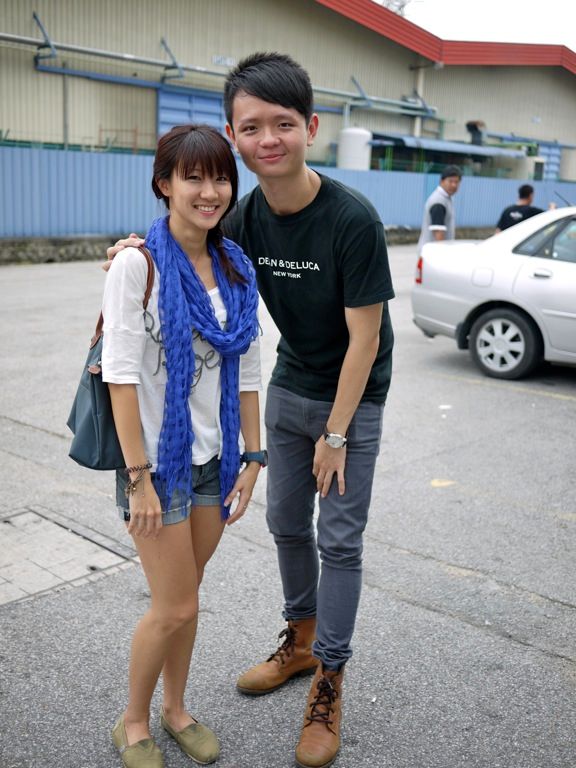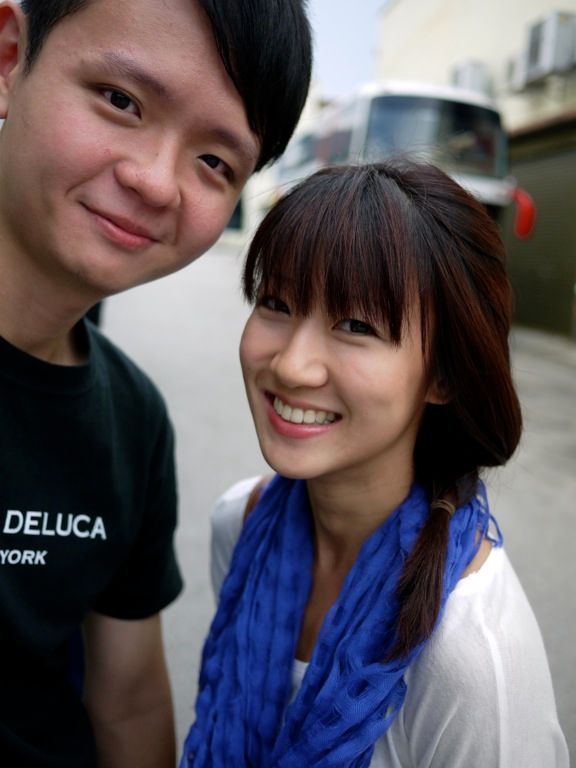 Once again, thanks Nuffnang and Resorts World Genting for the awesome trip. And thanks to LadyIronChef for being such a great travel guide too! :)