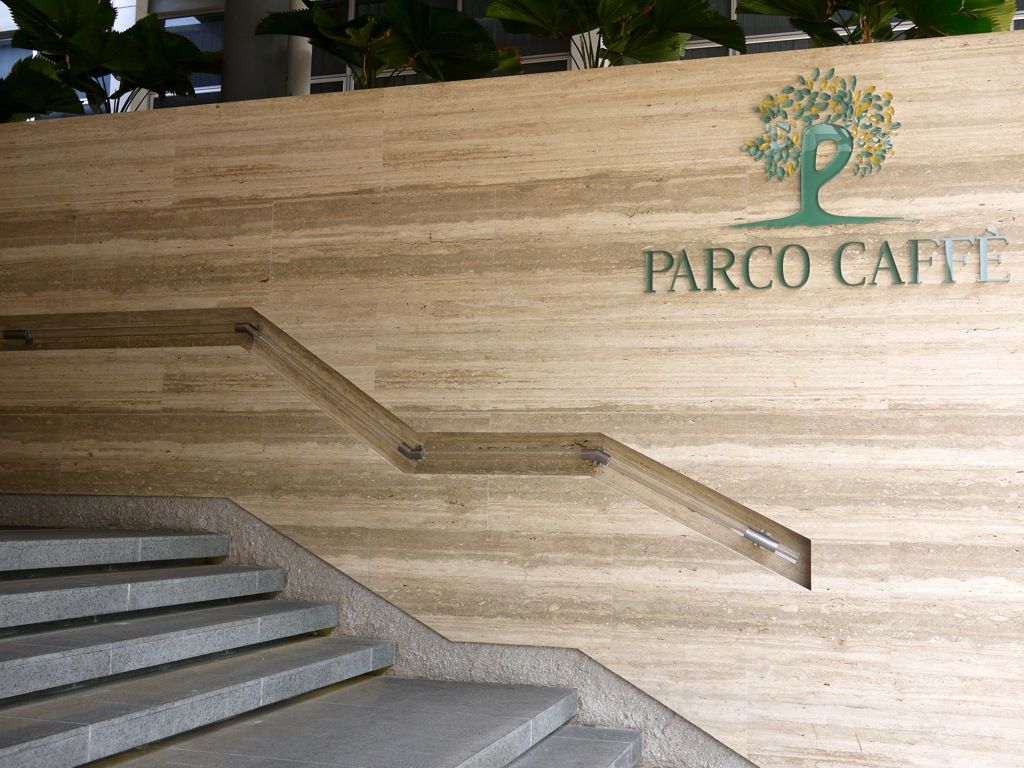 I love my brunches but i really hate the crazy crowds at the popular brunch spots. When the craving for creamy scrambled eggs kicks in, there is no choice but to wait or starve. OR you could head to some uber out of the way brunch spots like Parco Caffe.





Nestled in

Raeburn Park

, a commercial space that was the former Gan Eng Seng School,

Parco Caffe

is extremely hard to get to. The management really mean it when they say it's off-the-beaten-track (pun intended- it's behind

Tanjong Pagar KTM

). I would never head to this place unless i'm driven here. The great news is that you won't have to jostle for a spot with annoying kiddos here.
The vibe is quite similar to that of
Skyve Elementary Bistro
though Skyve feels a little more fun while Parco more serene. The
Park theme
is consistent throughout the restaurant with open spaces and lush greenery. I love that it is filled with natural lighting and there is a seamless integration with the outdoors but yet it maintains that air conditioned comfort. Singapore ought to have more of these
indoor alfresco dining
places.
I especially love the atrium, which can be booked for private events. This is the perfect garden party location minus the disgusting humidity we have. We tried to do dinner here once (their online reservation failed us) but the place was booked for a couple's solemnization ceremony. I thought it looks better in the day with its chapel-like atmosphere but i guess it's equally romantic at night.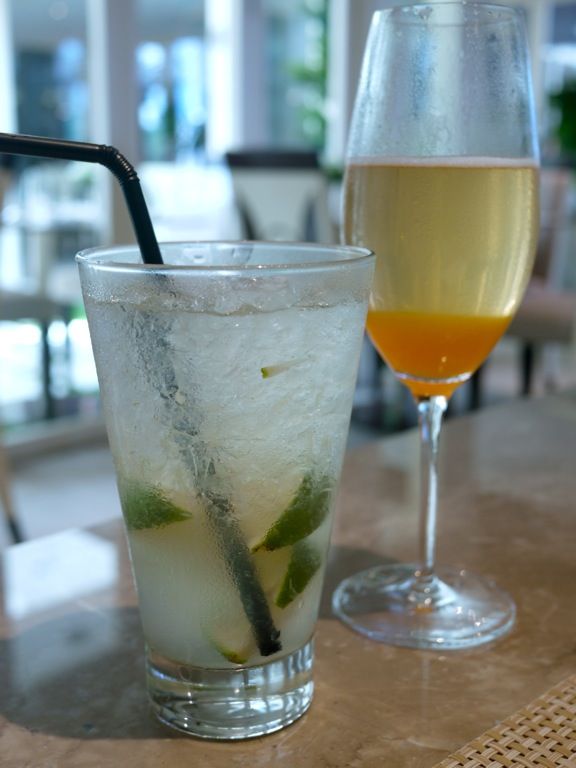 Artificial Peace Bellini made with syrup (S$14) and diluted Mojito (S$12)
Food-wise, if you like the food at
Spruce
and
Alkaff Mansion Ristorante
, then you would probably like the offerings at Parco; they are managed by the same group. Expect
classic Italian cuisine
and some Asian fare for lunch and dinner daily. The
Homemade Tagliatelle with Duck
(S$23) sounds like a crowd pleaser, so does their
Calzone
with spinach and smoked duck (S$20).
Weekend brunches
(also on PH) offers indulgent items like
Scrambled Eggs with shaved Black Truffle
(S$25) and
Foie Gras & Wild Mushroom Eggs Benny
(S$21). Served from 9am - 4pm, this is perfect for all you lazy birdies.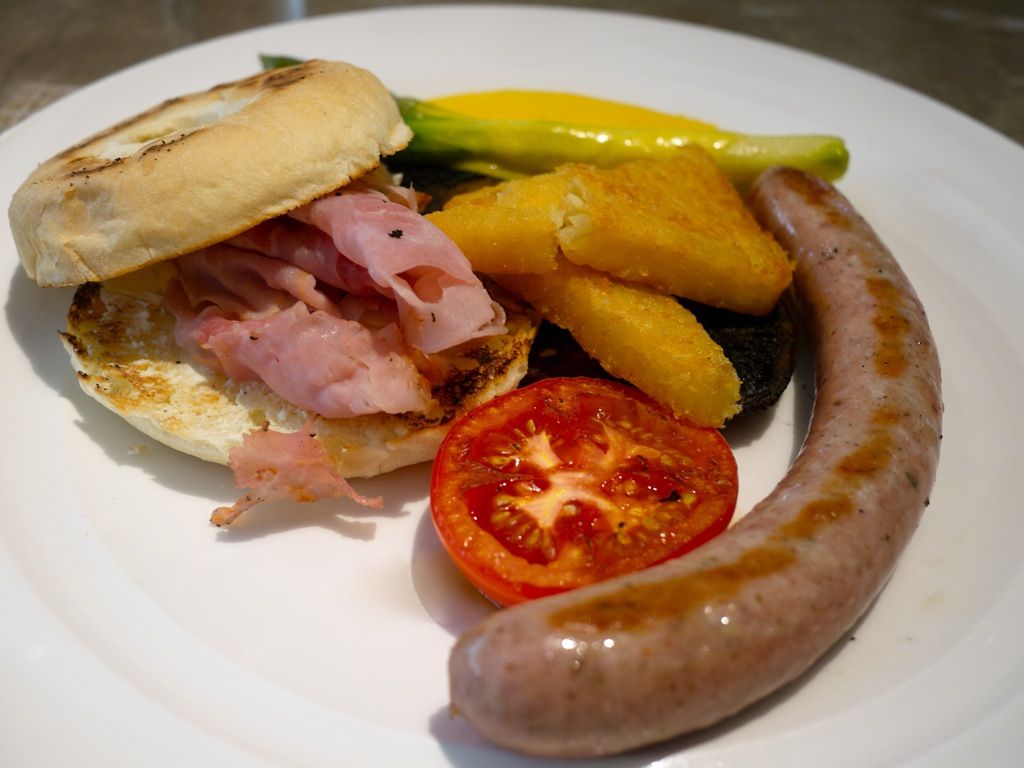 I had the Parco Continental Colazione (S$20) because i was craving for meat. The freshly baked bagel with creme fraiche was more of a bread than a bagel for it lacks in the density department. Wasn't too impressed with the rest of the items. Hash brown was too flaky and tasteless and the tomato was the fishy Malaysian sort. I enjoyed the juicy Portobello but it didn't come grantinated with Gruyere cheese as promised on the menu. The sausage was a little flat and powdery. I regretted ordering this instead of the foie gras benny. :((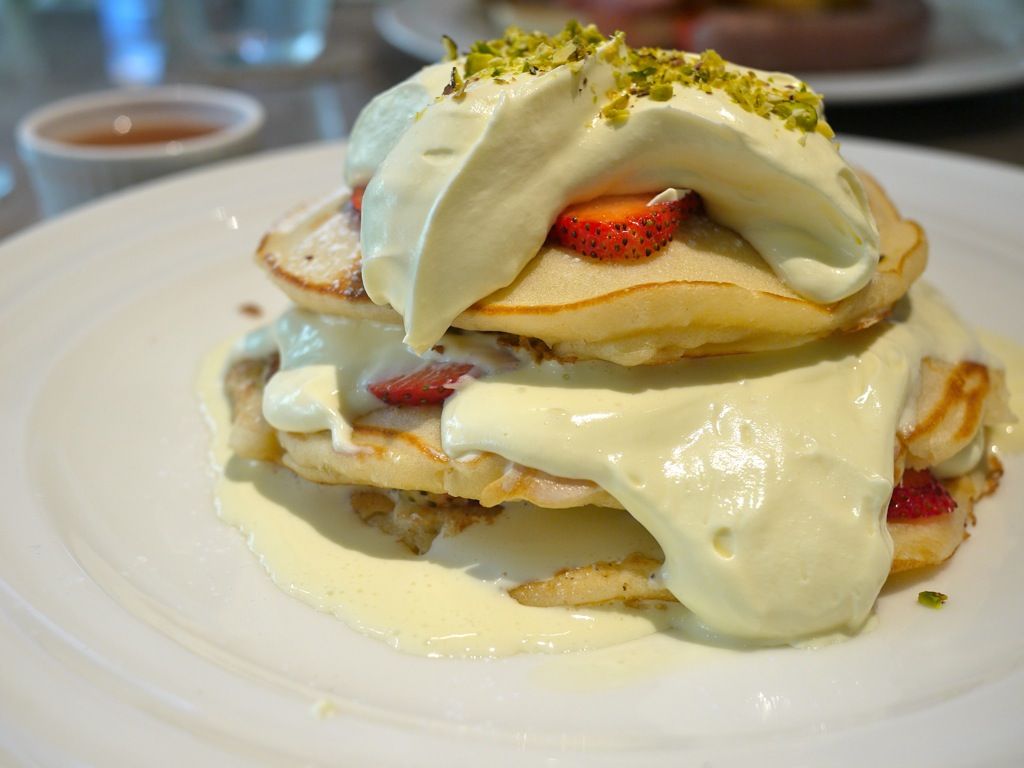 The pancakes were fantastic S had the Strawberries (S$11) which were 3 ginormous fluffy and moist pieces stacked with fresh strawberries, tons of buttery sweet thick cream (it didn't seem whipped to me) and maple syrup. Love the light sweetness of the cream with the lightly salted pancakes.
If you are still clueless over where to eat this weekend, perhaps check Parco Caffe out. I'm a little uncertain about the brunch menu but would probably head back here some time to try their all-day Italian mains which i heard fantastic reviews about. Try it and let me know?
Parco Caffe
10 Raeburn Park #01-28
Singapore 088702
Tel: +65 6223 6338
Weekdays: 11.30am - 2.30pm, 5.30 -10.30pm
Weekends & PH: 9am to 4pm (Brunch/Lunch), 4.30 - 10.30pm