Located along a row of old shophouses, COO Bistro is housed within the grounds of COO Boutique Hostel. It stands out from its immediate neighbors with its funky exterior and you simply can't miss it! Step into COO Bistro and you are greeted with COOl funky images and nuggets of Tiong Bahru's history. It does feel like a walk down memory lane, COO-ing over the familiar sights and reminiscing the yesteryears.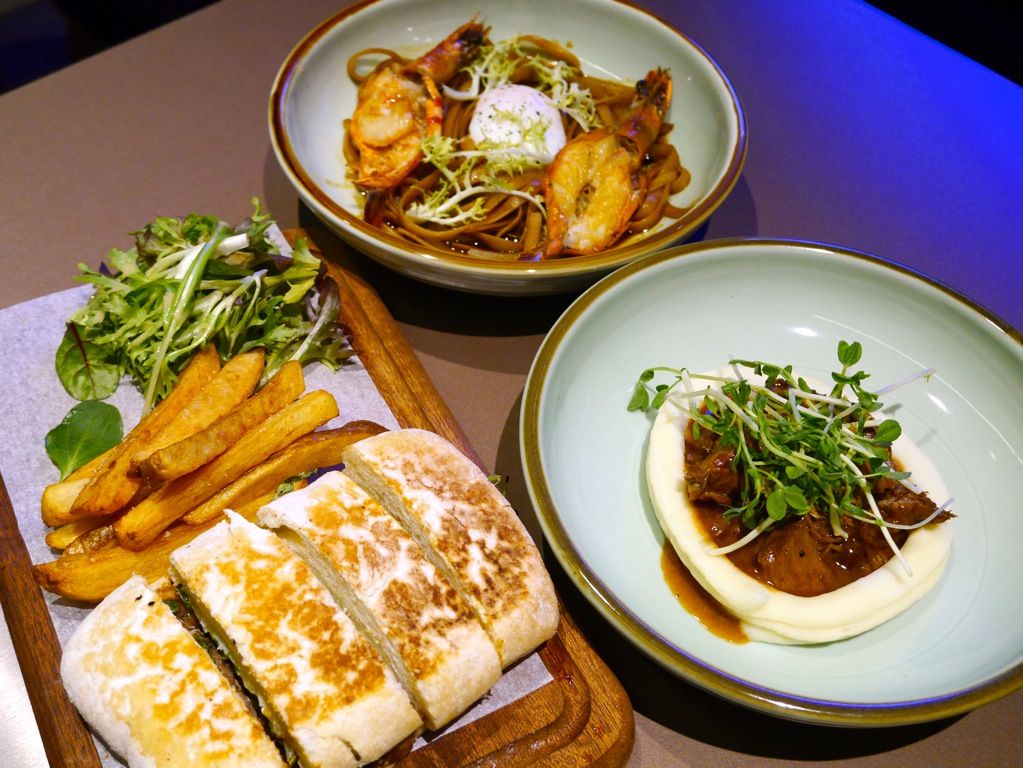 Back to the present. In line with its 'Glocal' branding, COO Bistro does a new edgy interpretation of famous traditional fare that resonates in Tiong Bahru neighbourhood. ('Coz few people are willing to fork out twenty bucks on a typical plate of hokkien prawn mee or a fan of charcoal flamed satay.) You might think gimmicky, but I think not. COO Bistro hits the brief.
A trio of roasted pork belly, grilled chicken satay, salt and pepper fish, Tiong Bahru Platter ($28) is a board of familiar flavors. The tender roasted pork belly has the crackling skin; the salt and pepper barramundi reminds of the fried fish chunks in fish noodles; and the grilled chicken satay is a chunky interpretation of satay. The satay sauce sure got me hooked.
COO's Prawn Noodles ($18) may not be the soupy prawn noodles that you grew up eating, but it is equally flavorful. A slightly spicy dish of al dente fettuccine and juicy fresh tiger prawns, the spice lover in me approves.