There was a time when we thought about fine Italian dining, the ilLido name would come up. I mean, that was before the booming food scene (i'm obviously not a young millenial). I remember dining at ilLido was a special affair- I parted with my hard-earned tuition money for a date at ilLido. How times have changed! Anyhow, now you don't have to break the bank and could enjoy the same great Italian fares at Amò, the smart-casual Italian eatery and bar by established restaurateur-chef Beppe De Vito of the ilLido Group.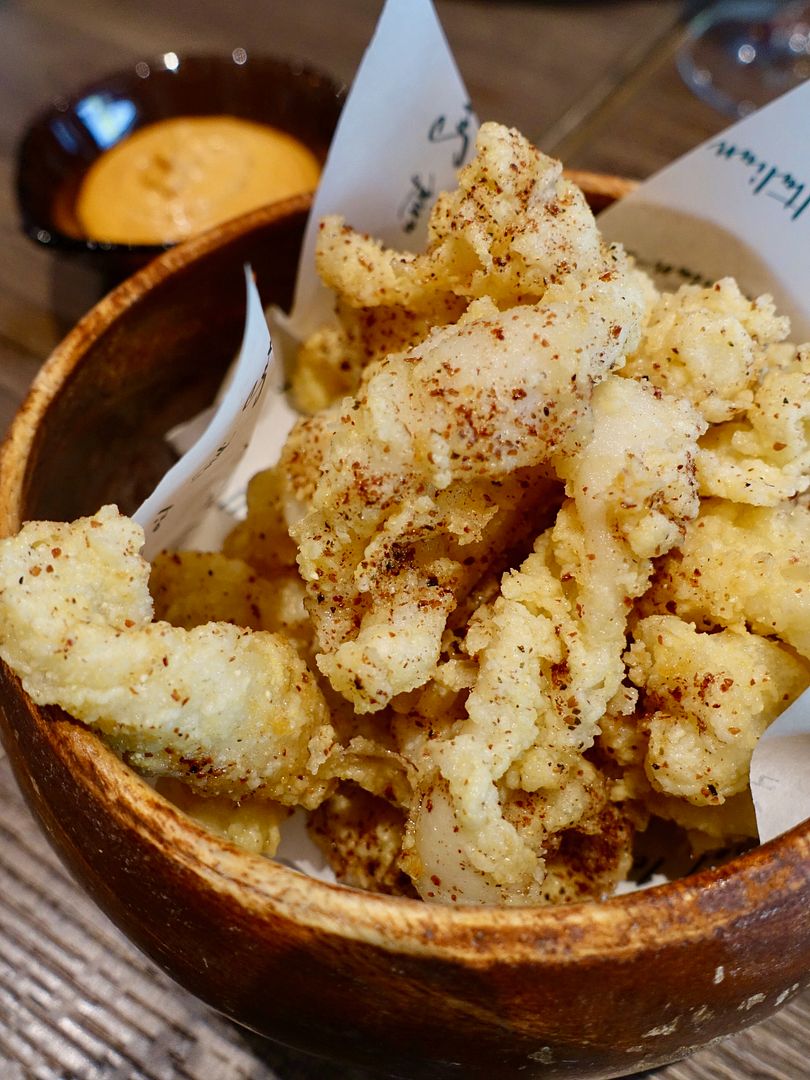 I very much preferred the casual-chic setting of Amò and also the central location at Hong Kong Street. We started our meal with a crispy calamari with sumac and sun-dried tomato aioli ($19). The sauce is what makes the dish, along with the crunchy batter.
Burrata is always a good idea, and the one here is accompanied by an eggplant salad, walnuts and bottarga ($28).