Kai Garden is one of my go to Chinese restaurants for dim sum and their very well priced and gorgeous Peking Duck! And guess what! Kai Garden has opened a new restaurant Kai Duck that focuses on innovative dishes made with their Cantonese-style Peking duck.
Their new outlet at Ngee Ann City is a modern casual restaurant that caters to smaller groups of diners. Yes, one can enjoy some glorious bird dishes even if one were alone. Oh the beauty of it! Unlike the traditional Peking style of baking the duck with fire, the duck skin used at Kai Duck is prepared by using the Cantonese method of drizzling the duck with oil after baking, to enhance the aroma and juiciness of the skin.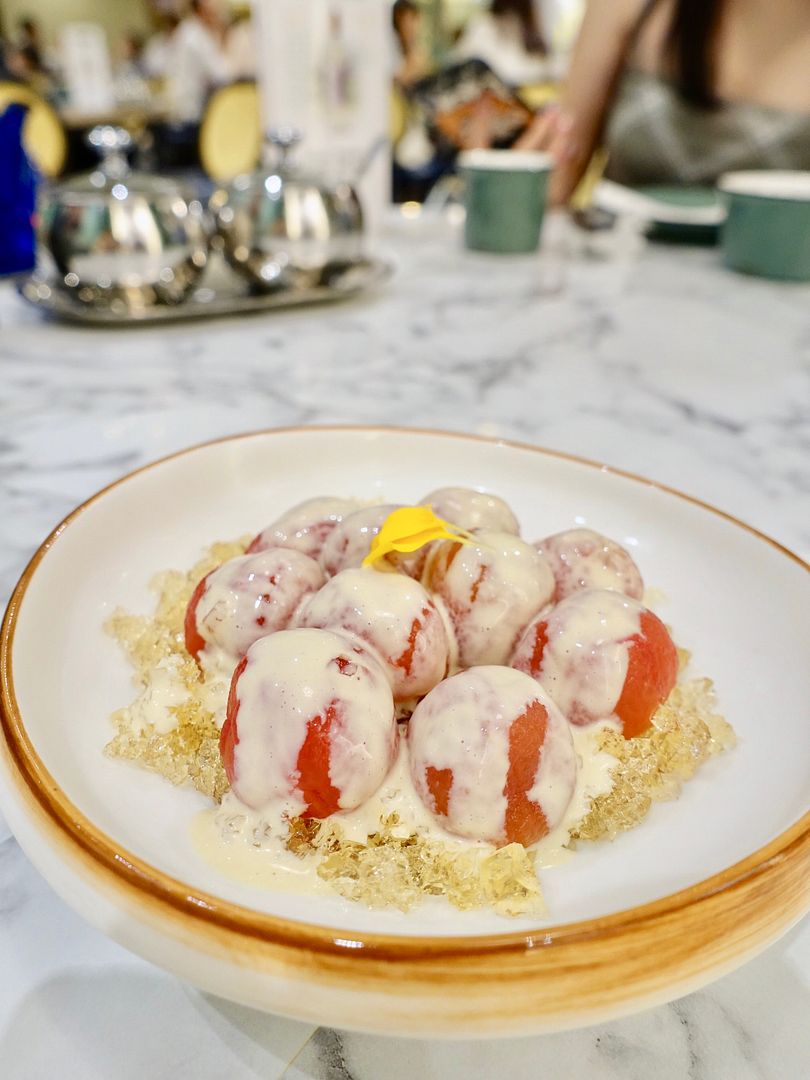 We started with the Chilled Mini Tomatoes topped with Japanese Sesame Sauce ($10.80) which uses fresh Japanese cherry tomatoes marinated in a tart plum sauce, and is served with handmade squares of plum jelly. This refreshing appetizer complements the rich flavors of the other dishes. Save some for in between dishes! The plum marinade is exactly like the sauce that accompanies most roast ducks. 
One of the signatures at Kai Duck is the Peking Duck Salad Hand Roll ($4.80 ea). Think of it as a fried spring roll filled with juicy slices of Peking Duck, cucumber and lettuce, seasoned with Japanese sesame sauce and seaweed.