Best Hong Kong Artisan Coffee List
I'm a foodie and caffeine addict before a traveller and as such, travel planning always involves scouring through food guides, blogs, forums and buzz from the local-sphere. For me, food is indicative of culture and an important way of life for the people and hence, one of the best ways to understand and experience a country. In countries where a coffee/cafe culture is prevalent, I would certainly be cramming cups of caffeine into my system and then taking sleeping pills to combat all that hyperactivity at night.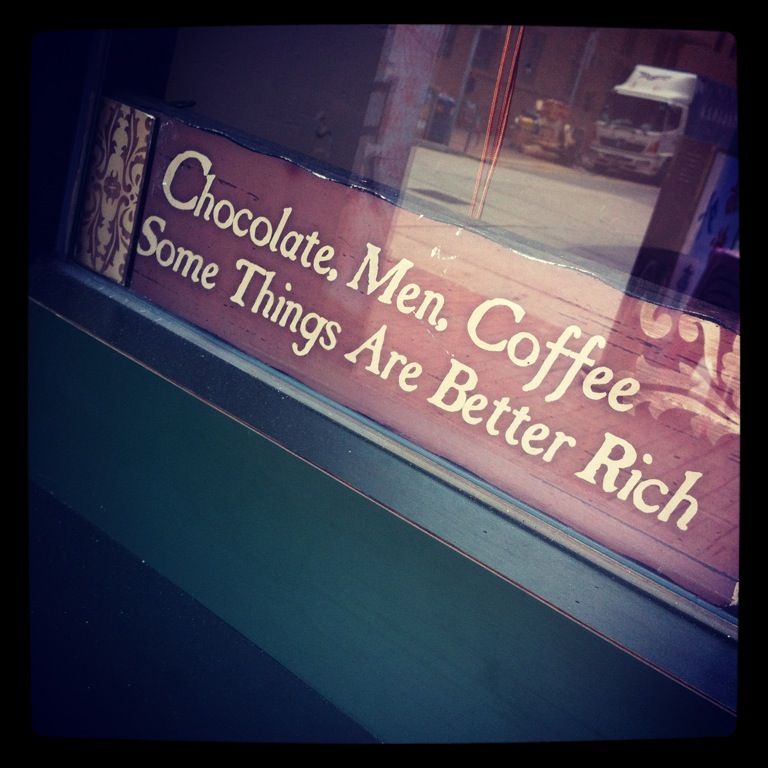 While i was in
Hong Kong
, autumn of 2012, i decided to check out their coffee culture. I believe we all know about the Yum Cha and Cha Chan Teng landscape but the third wave movement has taken on a more dynamic development in recent years (very much like Singapore). Here is my
list of Artisan Coffee places
to check out in the Fragrant Harbor.
Iced Yuan Yang (coffee+tea) for breakfast at Mido Cafe, practically a tea house institution.
The Godfather- Knockbox
It all started with Knockbox Coffee Company, and they are serious about their coffee. From the coffee bean origins, to roasting their own beans (in their outdoor roaster just behind the shop), and finally the meticulous brewing (special attention to temperature of water), their passion is reflected through it all. The coffee comes at a price though; a cup of specialty coffee easily sets you back by HK$60 but you get to choose the beans and brewing method.
Affogato (HK$40)
If an espresso could be creamy, this golden elixir is it (even without the ice cream). The light acidity of the espresso was nicely neutralized by the smooth ice cream that was added to it. Godfather Knockbox is and it doesn't disappoint.
G/F, 21 Hak Po Street, Mong Kok, Kowloon

The Austrian- Café Loisl

Cafe Loisl entered the scene at around the same time as Knockbox in 2011, serving authentic Viennese coffee. Other than the regular espresso with cream or milk, give the Maria Theresia or Mozartkaffee a shot. The first is an espresso with orange liqueur and whipped cream while the latter is a double espresso served with cherry brandy, pistachio brittle and whipped.

Pair that with some Austrian traditional Sacher Cake if it suits you or perhaps an Apple Strudel or Cherry Poppy Seed Cake to complete the experience.

G/F, 8 Tai On Terrace, Sheung Wan, Hong Kong
The Alley Cat- Barista Jam
This cooler than thou industrious coffee shop is tucked away in a small Sheung Wan side street. The grunge atmosphere and rough edges are nothing indicative of the smooth Australian-style coffee that they brew. Director William So is a coffee geek and he surrounds himself with coffee equipment, which he's happy for you to bring back home (with a price of course). If you're not the DIY sort, hang out by the bar and watch the baristas perform.
Shop D, G/F, 126-128 Jervois St, Sheung Wan
The Mad Scientist- Rabbithole Coffee and Roaster
A trip down the Rabbit Hole will bring you into the fantasy land of caffeine induced ecstasy. Or a science lab full of gadgets and apparatus meant for brewing that special cuppa. Take your pick from the various single origin beans and dictate how you want it brewed. The Mad Hatter will meet your every demand. Or if you wish, take one of their coffee classes to better appreciate the aroma and flavor. Who knows you may discover the barista in you.
2/F, 26 Cochrane St, Central, Hong Kong
The Breakfast Place- 18Grams
Another espresso cafe (chain) serving locally roasted coffee beans but i do love their food menu. Who can say no to All Day Breakfast! I had a hard time trying to locate their Mongkok outlet and the walking around in the hot sun was killing the flu-ridden me. FYI, it is in the G/F of Gala Place.
The Eggs Benedict (HK$72) was absolutely deli even with my exceptionally dull taste buds. The smoked gammon (ham), sauteed spinach and egg were nicely coated with the rich, creamy and cheesy Hollandaise sauce. It's the less acidic sort, which also happens to my preferred type. One of the best Eggs Benny i've tasted. There are other eggs available, as well as pasta, soup and salads available.
My iced mocha was very satisfying as well. Mind you this was a rich cocoa (not syrup) with strong and intense coffee. The coffee art really put a smile on my sniffly face too. Thumbs up for 18grams.
Shop B04, 56 Dundas Street, Gala Place Basement, Mong Kok, Kowloon
Shop 3001-G (Minor Portion), Level 3, Gateway Arcade, Harbour City,
3-27 Canton Road Tsim Sha Tsui, Kowloon
Unit C, G/F, 15 Cannon St, Causeway Bay, Hong Kong
Mr. Bookworm- Kubrick
Books and coffee couldn't go any better. Spend your time browsing or lounging at this obscure book cafe just next to the super old school art house cinema Broadway Cinematheque. The cinema still uses the cut and paste method of highlighting show times. Of course, the same kind of obscure books, magazines and films can also be found at Kubrick.
I love the airiness of the place with the floor-to-ceiling windows washing the entire space. Spend some time contemplating about life in the peaceful silence at Kubrick.

H2 Chun Fat Garden, Yau Ma Tei, Kowloon
The Hole in the Wall- Espresso Alchemy

Espresso Alchemy meets all the criteria for being an indie third wave coffee place. Obscurity, specialty beans, local roasting check check check. Throw in a rare licensed coffee grader cum barista and you will be assured of a magical cup of coffee. Espresso, siphon, hand drip, you name it, they have it.

Shop 8, G/F, 4-6 Hoi Wan Street, Ka Wing Building, Quarry Bay
The Award Winning- The Cupping Room
How far would you go for award winning coffee? If the answer is 'to the moon and back', then you should head down to the idyllic Stanley beach. This coffee haven is opened by Derek Chiu, 2nd place winner of the Hong Kong Barista Championship in 2011. The long road there also reminds you to take things slow and enjoy your cuppa.
Specialty beans are sourced around the world and then roasted to order to ensure you only the best taste. The only Synesso machine in Hong Kong is also used here.

Shop 207, 2/F, Stanley Plaza, 23 Carmel Rd, Stanley
The Popular- Caffe HABITU
This boutique cafe is started by the HABITU group and it focuses on the Italian lifestyle just like its sisters Habitu Ristorante and caffe HABITU the table. It is no wonder why it is a to-see-and-be-seen place for the trendy Hong Kong crowd.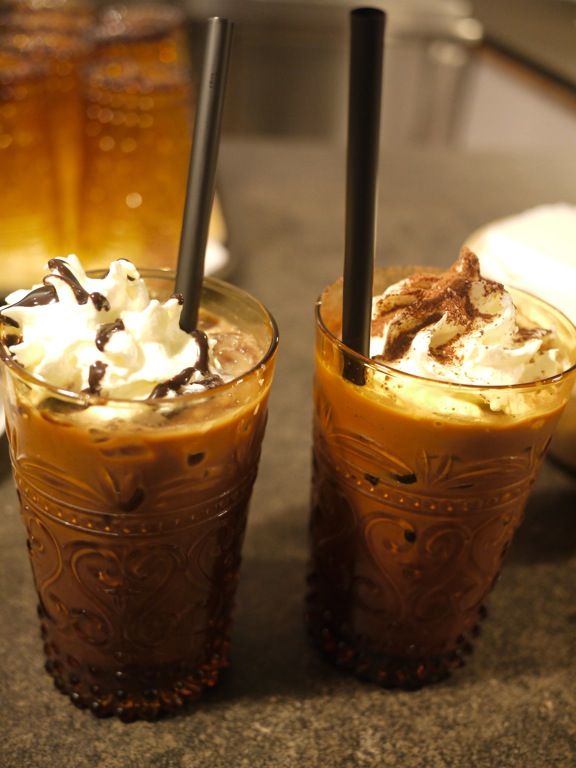 The convenience and consistency of this cafe and bar draws the crowd in like bees. It was a 30 minute wait even on a weekday afternoon. The coffee here is definitely better than your regular Starbucks (cringes). Food and cocktails are also available and perfect for those nights when you wanna unwind with your friends.
Several Locations around HK. I went to Caffe Habitu the table at G.O.D. Causeway Bay.
This coffee list is by no means comprehensive. Coffee Assembly is also another that i would wanna check out when i head to Hong Kong. Something i've discovered is that most of the artisan cafes are located on Hong Kong island, specifically the Sheung Wan and Central area. So which is your favorite Hong Kong cafe? Tell us about it.