Staycation: Orchard Hotel Singapore
[Media Invite]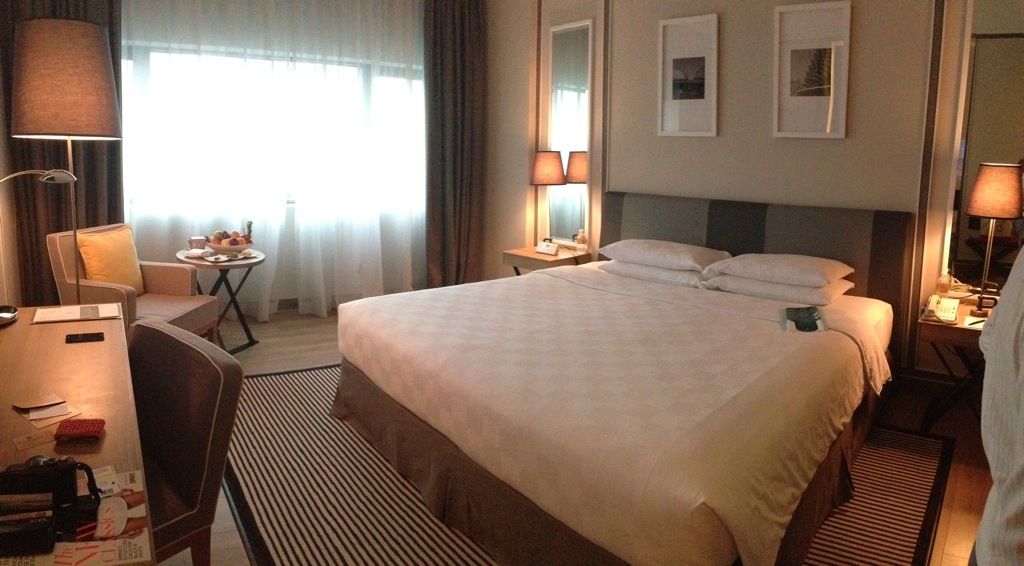 I've been desperate to travel following my Melbourne getaway in February and i guess my desperation was picked up by the lovely folks at
Orchard Hotel
, who treated me to a staycation in their refurbished Premier Rooms.
The hotel underwent a full refurbishment in their Claymore Wing back in end 2011. As you can see, the room is elegantly decorated with grey, white and brown pieces. Lovely king size bed that was great to roll around on and possibly have a pillow fight with the 10 different types of pillows on their pillow menu. I do feel quite like the princess in my pillowy fortress (yes i built myself one).
The bathroom features a drop-in shower stall and sunken long bath which came without bubble bath (i forgot to bring mine boo). Nice touch with the loofah mitts and mouthwash though. And the sweet scent of lilies in the room (happens to be my favorite too)!
Pool view from the room which made me long for the sun even more. The dreary weather kept me in bed till dinner. Didn't even feel like going shopping though Orchard Road is just right in front of the hotel. Boo. More rolling around in bed till dinner with my darling J at the Orchard Cafe. For $64++ (daily), feast on their dinner buffet which includes the following.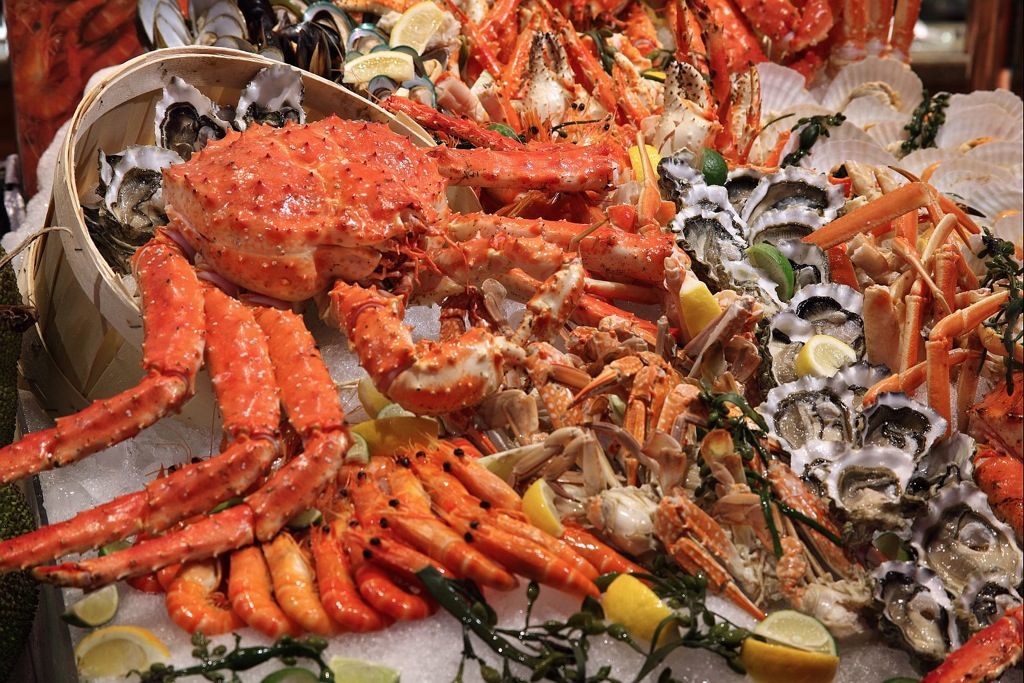 We were rather impressed with Orchard Café's Dinner buffet which was recently updated by Executive Chef Taki. Even if you don't fancy the other dishes, feasting on the premium Live Alaskan Crabs, freshly shucked oysters, cold Tiger Prawns and sashimi is good enough.
A little leg joint that is longer than my face. :) Love how sweet the crab legs are. Alaskan crabs are my absolute favorite because they are so easy to eat. My other favorite is the succulent tiger prawns that are so umami. The oysters weren't too shady as well though i thought it a little salty. The Australian ones were creamier and more substantial than the delicate French ones.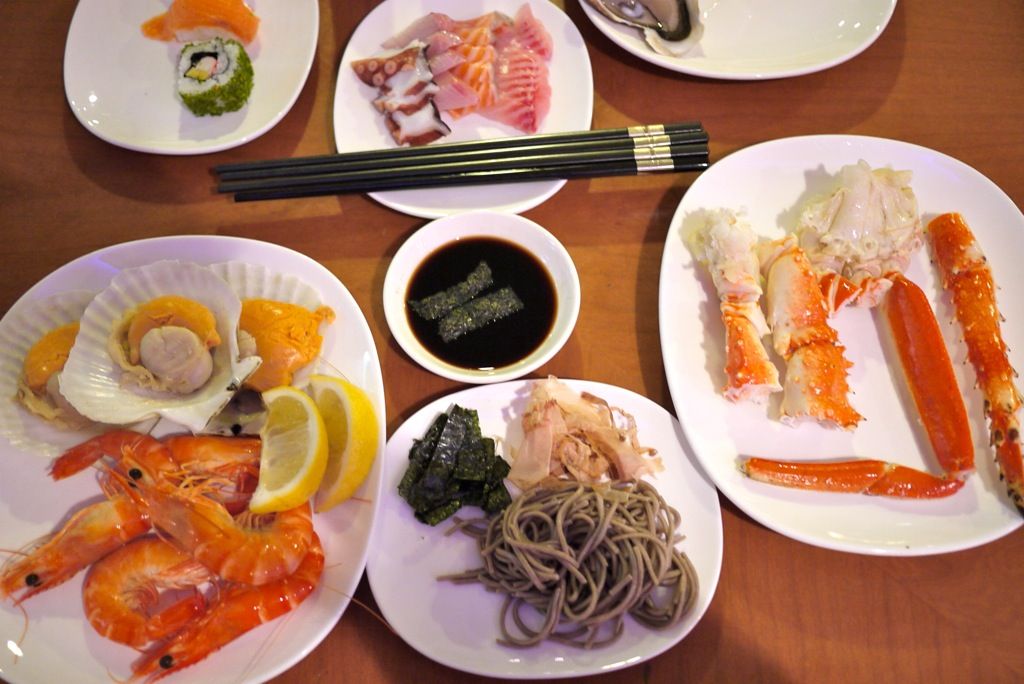 We started off with seafood and decided that was going to be it. Very good and buttery salmon, hamachi and tako sashimi. The pork knuckles and prime rib carving failed to impress due to the dryness. The roast duck however satisfied my meat craving.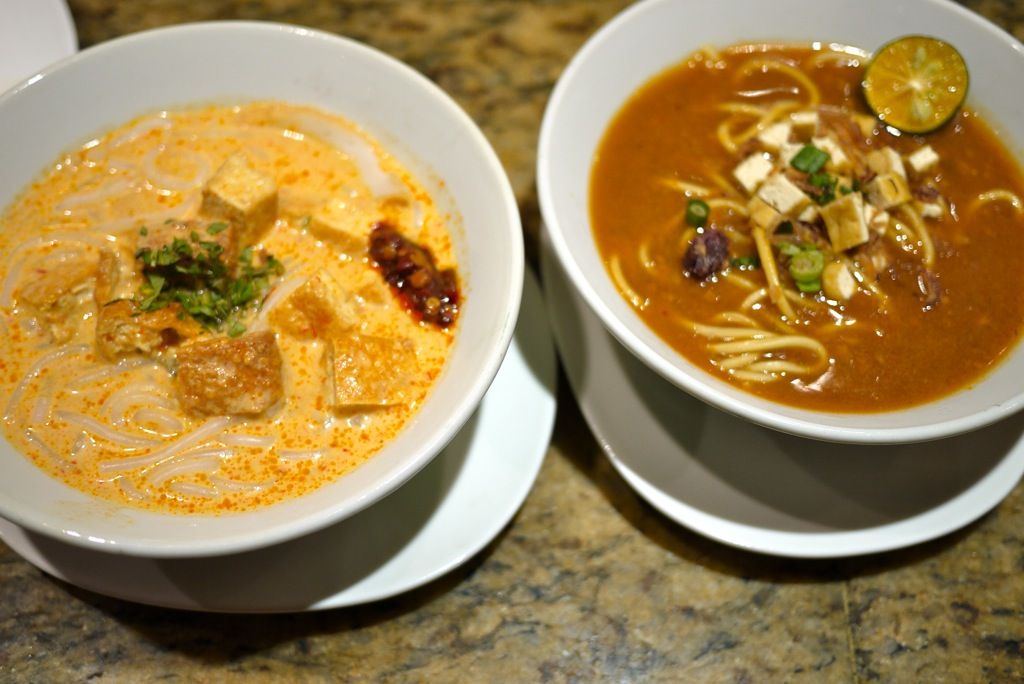 The Laksa and Mee Rebus were unexpectedly good. Perhaps it's because we didn't expect an international buffet to do local delicacies well.
My other favorite? The cheese section. Rather decent cheeses that were left untouched. Imagine my happiness.
I stopped with the food after all that seafood and started on desserts. Quite a wide selection of desserts here. I enjoyed their mango cake, bread pudding and couldn't stop munching on chocolate coated marshmallows. J loves the Durian Pengat which was really good with ice cream and chopped almonds.
Orchard Hotel may not be the best place for a staycation as there is really nothing much to do around the hotel other than shopping at Orchard Road. The general environment also made me feel like i'm in a Bangkok hotel but i must say that the new rooms are really comfortable and equivalent of some 4-5* chains. Nevertheless, it makes a good place dinner, be it the seafood buffet at Orchard Cafe or at the award winning Hua Ting.
For tourists who want to be right in the action of town, this mid range hotel will show you a side of Orchard Road that you never expect (interesting nightlife just right next tower). The Thai Club (Aura) at the basement seems quite exciting as well.
J has plans for some hen party already (i hope it's not mine).
The lobby and connecting shopping arcade did reminded me of some Bangkok hotels.
Thanks to Orchard Hotel for the lovely staycation and awesome dinner at Orchard Cafe.
Orchard Hotel Singapore
442 Orchard Road, Singapore 238879
Telephone : +65 6734 7766
Reservations : +65 6734 8595
Mon-Sat Lunch Buffet- $46
Sun Brunch- $68
Daily Dinner Buffet- $64