Nassim Hill Bakery Bistro Bar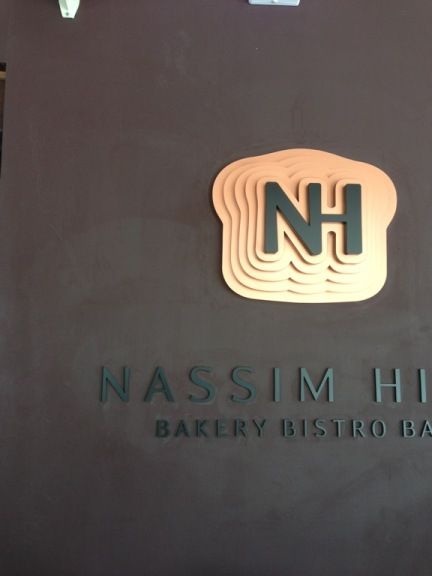 If you want a quiet brunch in town, Nassim Hill Bakery, does a good job of satisfying an egg craving. The outpost at the hidden part of Tanglin Post Office is nowhere to be seen from the main road. You have to get in, head up and navigate through the butchery and out to find it. I thought they were closed when i was looking for the place. The easiest way is to drive up Nassim Road and it's just next to the Post Office entrance.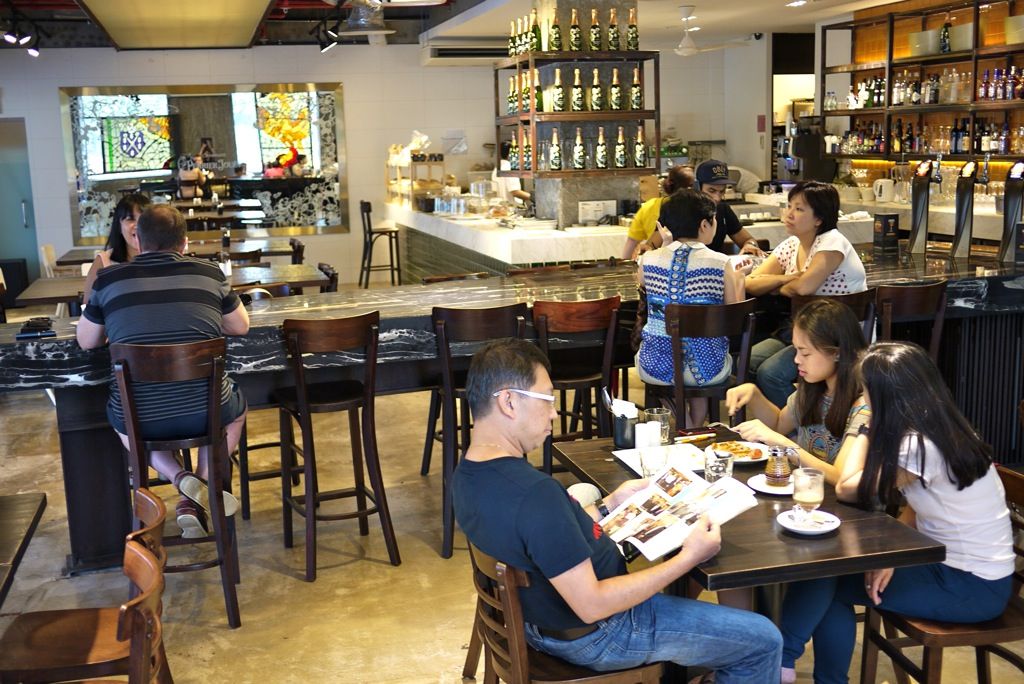 The place wasn't too packed on a Saturday afternoon. I don't think 1pm is too late for brunch. I hope it stays this way, though i've let out on this secret. Bistro and Bakery by day, Nassim Hill Bakery does a wholesome breakfast food for egg crazy people like me. At night, she transforms into a bar serving unique cocktails and the aromatic Grimbergen draught beers (A Belgian abbey beer first to debut in Asia and exclusive to Nassim Hill and 1128). A dinner menu is also available.
All breakfast sets comes with a basket of bread, all freshly baked by
Freshly Baked (read review here), one of my favorite bakeries!
Head Baker Audrey takes charge of the bakery section and supplied Nassim Hill Bakery with the same breads that is ever so perfect and familiar. The bread basket includes the fluffy white ciabatta, the yeasty and malty
Grimbergen Ambree bread
, fluffy Walnut raisin bread and cereal rye bread.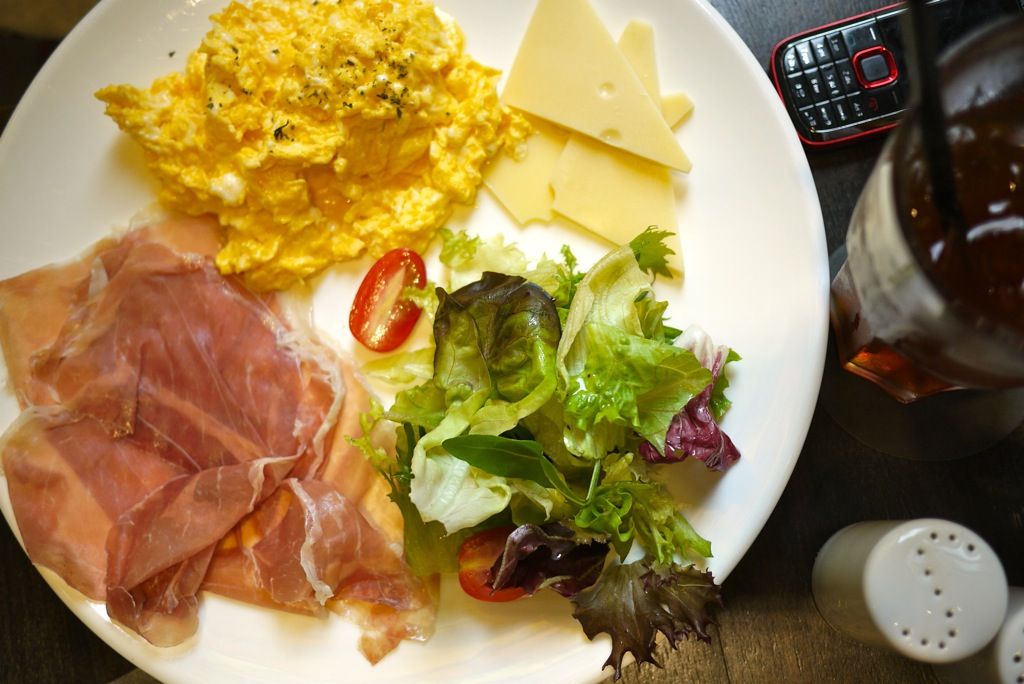 The Hearty Scrambled Eggs ($20) was creamy and runny and it was served with Swiss cheese, French Rosette de Lyon salami or prosciutto with our signature Grimbergen Ambrée beer bread.
Lovely Eggs Benedict ($20) on the airy white ciabatta pillows. Perfectly poached eggs with chunky succulent and sweet smoked ham, creamy hollandaise sauce with the right amount of acidity, what more can i ask for in a Benny? I reluctantly swapped a half of my benny with S's Hot Reuben, which i ordered for him because i wanted to try. Haha.
I did not regret exchanging our dishes at all. Seriously, this is the star attraction at Nassim Hill. The Hot Reuben ($18) is a massive sandwich of sliced corned beef with melted emmental cheese, saurkraut, onions and Russian dressing on their signature Grimbergen Ambrée beer bread. This sandwich is absolutely appetizing and no one flavor overpowered the other. The malty aroma in the bread could be tasted in every bite. This is definitely my must-order from now on.
Adding to my list of yummy brunches in town!
Nassim Hill Bakery
56 Tanglin Road
Tanglin Post Office #01-03
Tel: +65 6835 1128
Tue-Sun: 8am - 8pm