NYC Cupcakes: Sprinkles
Many tourists would flock to Magnolia Bakery for cupcakes when in New York (i blame SATC, SJP and her bad taste). Honestly the cupcakes from Magnolia are terrible. The batter is too dry and the icing is just really mucky. So here is a way better alternative Sprinkles Cupcakes. It's my girlfriend's favorite cupcake in US and Mr Cupcake a.k.a. S gave his nod of approval (though that boy eats anything sweet).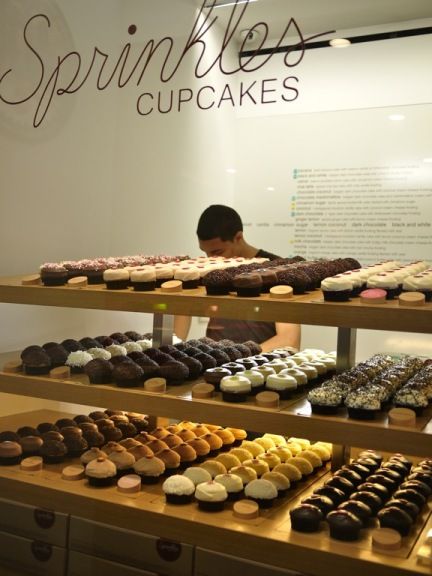 Apparently they are the world's first cupcake bakery and it all started in
Beverly Hills
where the stars shine and cupcakes dazzle. Their sweet treats are handcrafted from the finest ingredients, including sweet cream butter, bittersweet Belgian chocolate, pure Madagascar Bourbon vanilla, fresh bananas and carrots, real strawberries and natural citrus zests. It's no wonder why they are so popular. What i love most about their cupcakes is the deliciously moist interior, not too cloyingly sweet frosting and intense flavors. It also helps that they look so simple and pretty.
If you happen to be in LA, visit the Sprinkles ATM to get your convenient fix of cupcakes. Check their video out.
Definitely gonna head back for more flavors this time round. I would love to try the spiced Chai tea cake with chai vanilla frosting. The Cuban coffee would sure send me spinning with the powerful coffee frosting on top a Belgian chocolate cake. Oh and they have vegan and gluten free options available for their Red Velvet cake too.
Guilt free option of a 'Doggie cupcake' are available too with no sugar and yogurt frosting instead ($2.50) too which is sugar free with yogurt frosting ($2.50). Regular flavors are $3.50 a pop.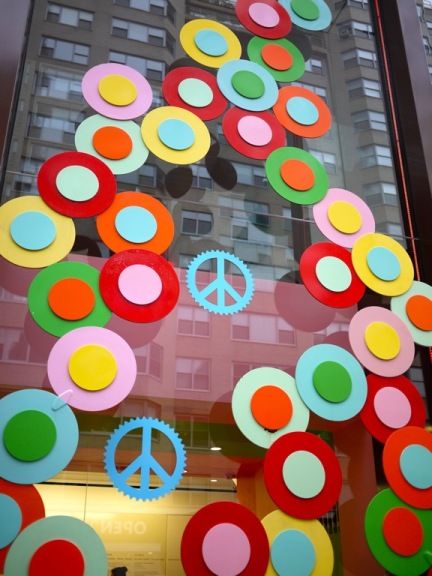 Which other cupcakes in NYC do you dig? Tell us! Just don't say it's Magnolia Bakery. I WILL JUDGE YOU. Kidding. No really. Now go eat a cupcake. :)
Sprinkles Cupcakes
780 Lexington Avenue (between 60th & 61st streets)
New York, New York 10065
Mon - Sat: 9am - 9pm
Sun: 10am - 8pm