Origin Grill Vintage Sunday Brunch
Brunch with style at
Origin Grill's new Sunday Vintage Brunch
which places a focus on a selection of vintage wines for the ultimate epicurean experience. Why? Because champagne brunches are so over. Adding to the romance and nostalgia is the sunlit grand railway decor that welcomes you as you embark on this gastronomic journey.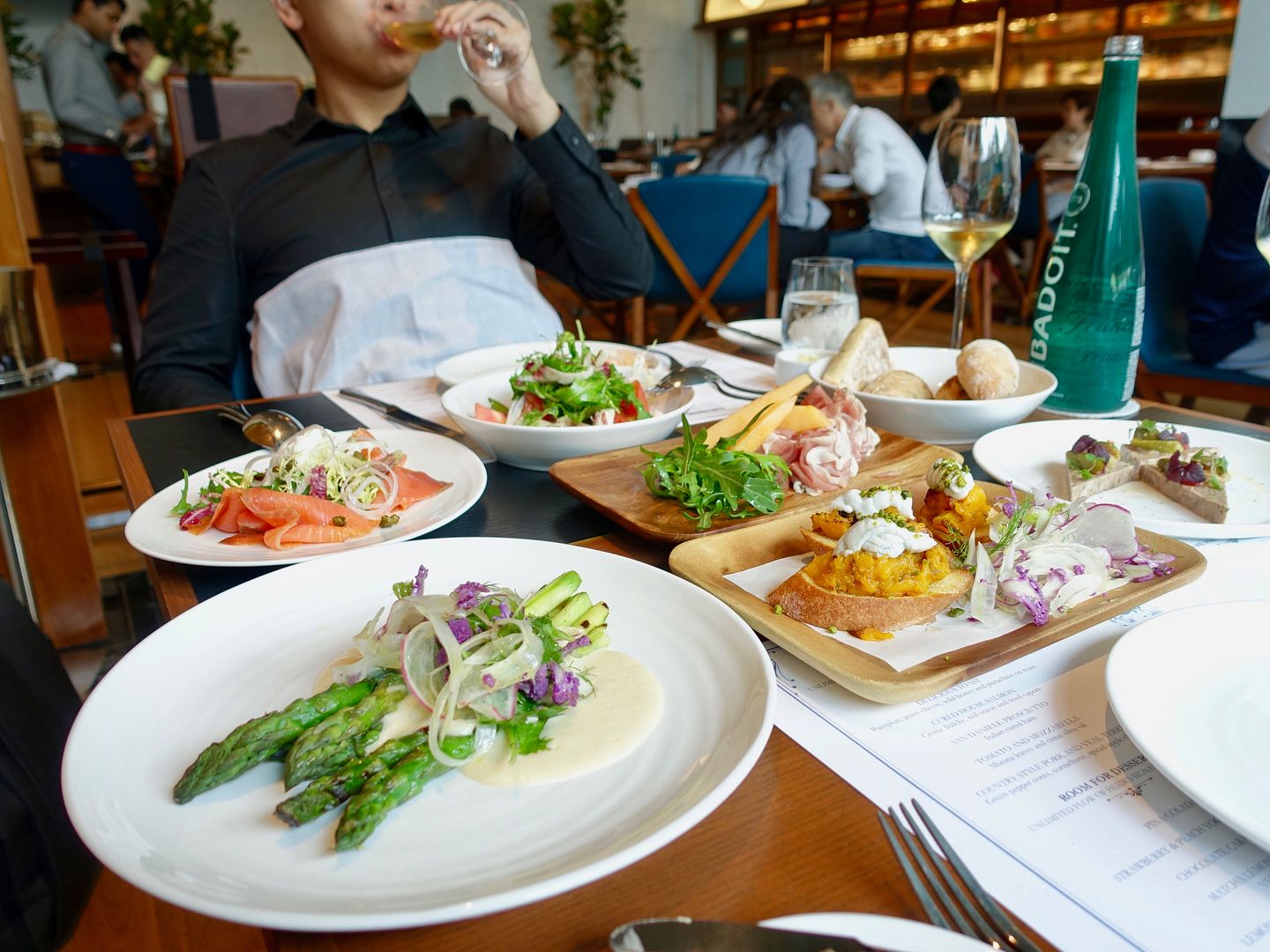 The dining experience commences with Chef de Cuisine Heidi Flanagan's signature appetisers – Yummy Toast, Cured House Salmon, San Daniele Prosciutto, Flaky Pastry, Doughnut Time, Charred Asparagus and Origin Salad – at unlimited servings. Go easy with this, we ordered almost everything and struggled with the lot. Strategy- go with a big group of friends so that you can sample a bite of each and not let all that glorious food go to waste.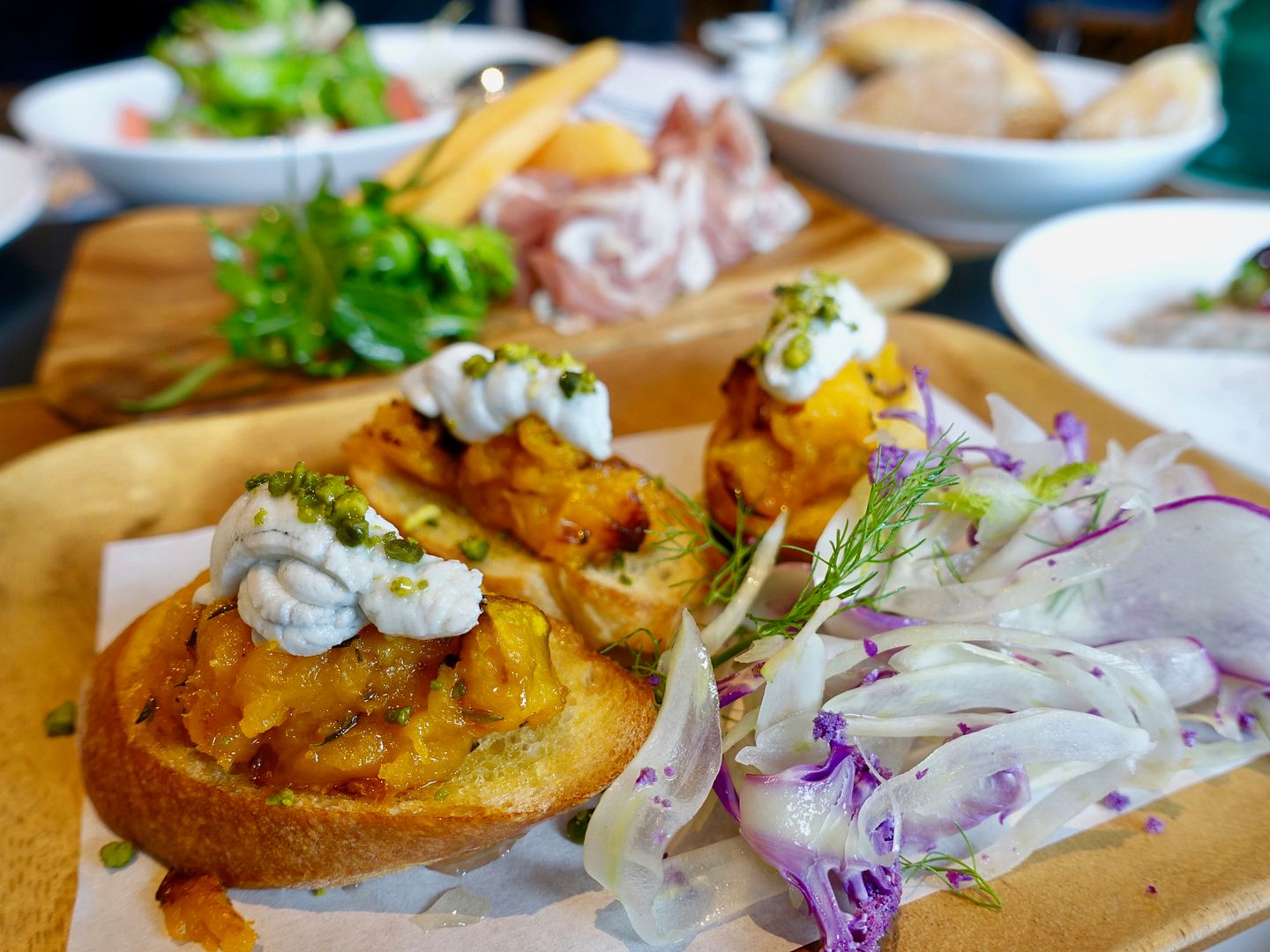 I'm a huge fan of that
Yummy Toast
, which has a creamy sweet pumpkin slathered over it, sweetened by a floral wild honey, balanced with a touch of tart goat's cheese and given some crunchiness with the pistachio. Perfect little bites these are! The grilled asparagus with gorgonzola sauce, prosciutto and house-cured salmon are standard fare done well and they paved way for the main event.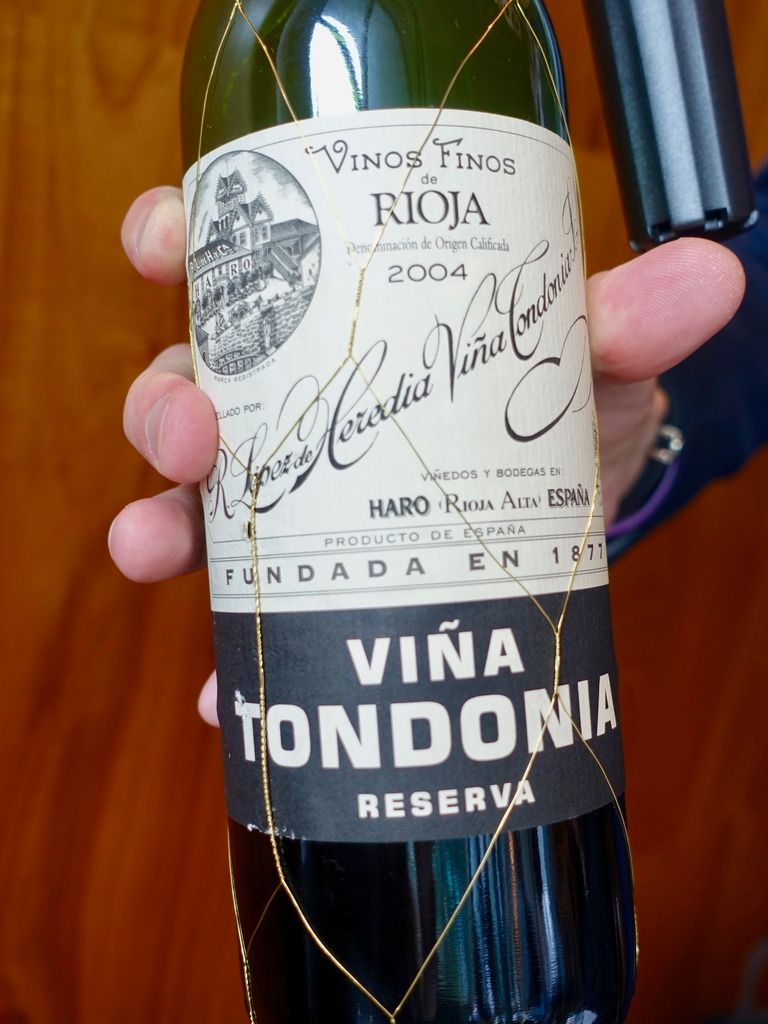 We started off with some
NV Veuve Clicquot Yellow Label Brut Champagne
, and then moved on to their Vintage wines selection, a dry
2007 Domaine Trimbach Cuvée Frédéric Emile Alsace Riesling
. I thought the petrol aroma was rather jarring but it was a lot better after the wine opens up. I much preferred the
Tempranillo 2004 Bodegas López de Heredia
, a Viña Tondonia Reserva.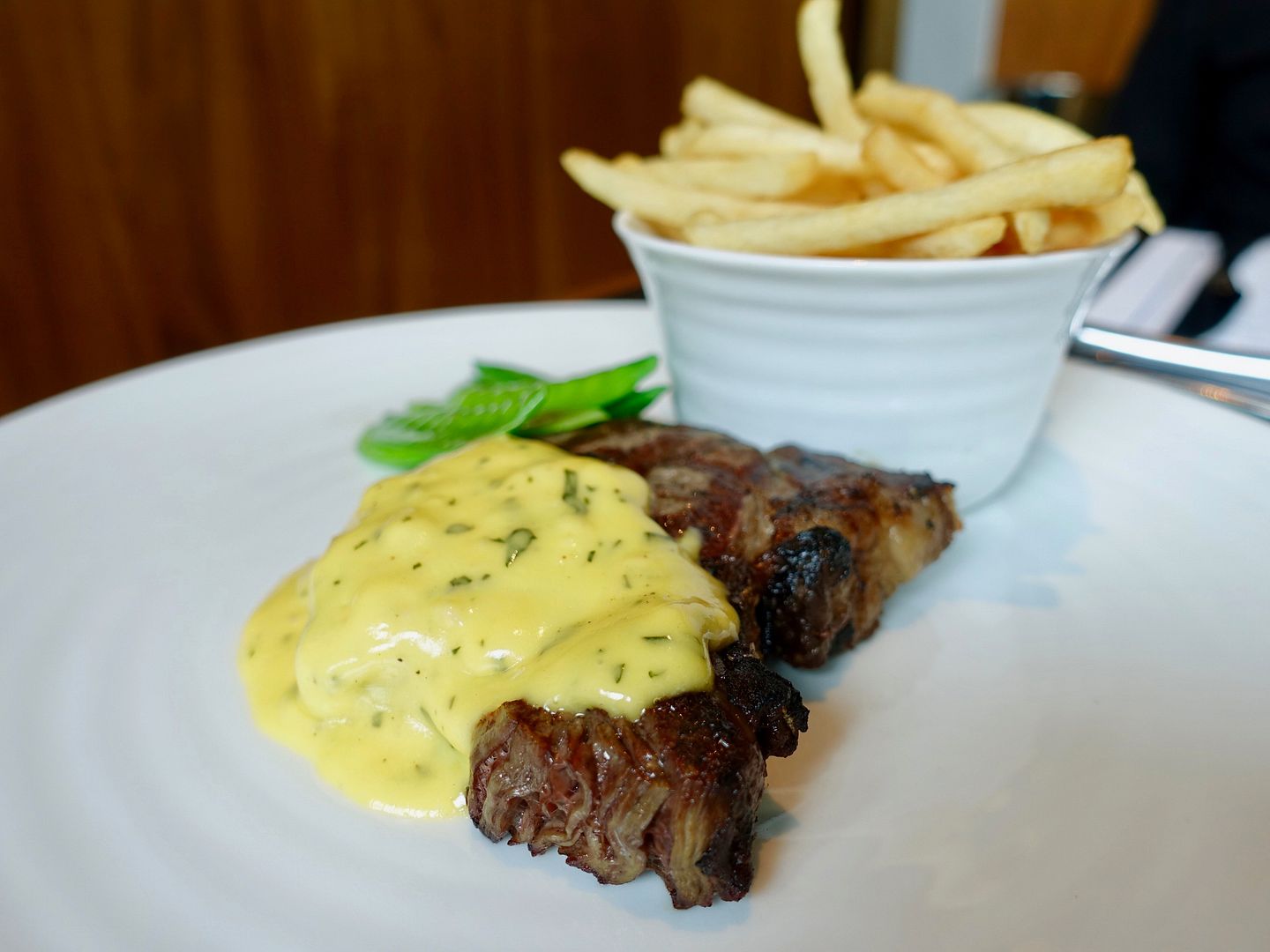 Pick a main course of your choice with grilled mains or breakfast staples like eggs, which i would advise you to skip because what's a meal at Orgin Grill if you don't have one of their grilled dishes!
Steak lovers will
Rangers Valley Striploin with Blue Cheese Butter
, or the
35-days Aged John Stone Striploin
. We had the striploin and it was very flavorful on its own!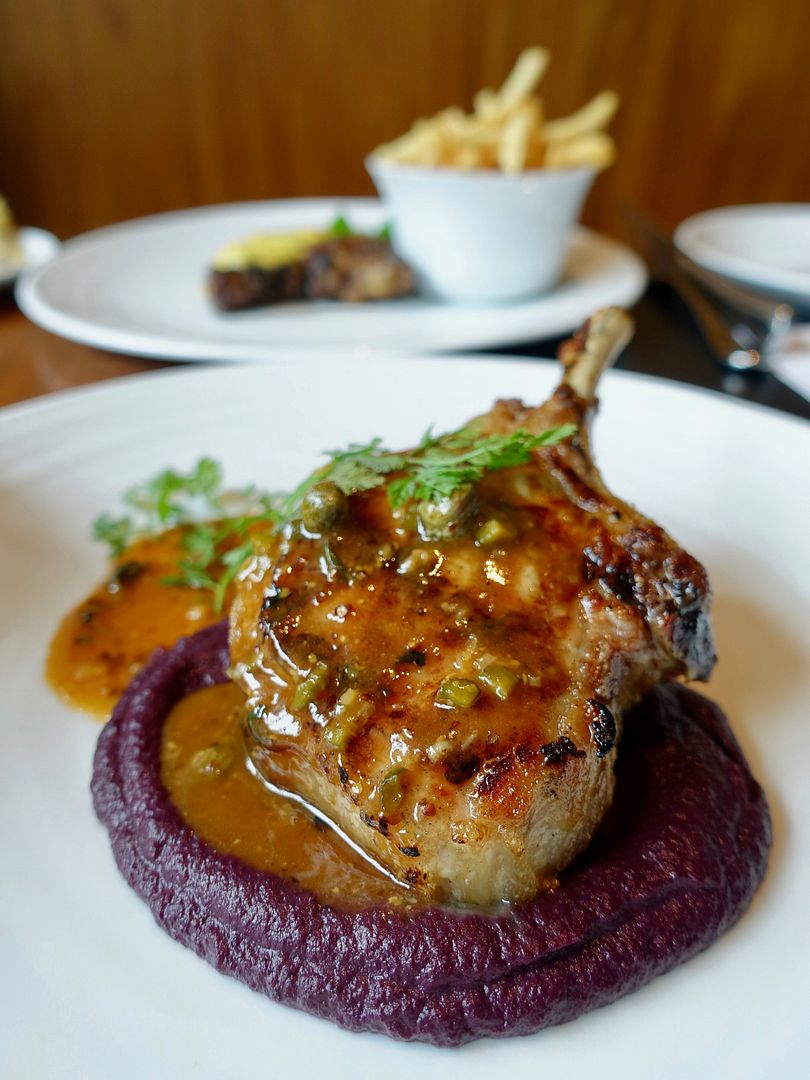 What was even more gratifying was the Iberico Pork Chop which was absolutely the juiciest beast on a plate. This is the defining pork chop of my life and i thought it was even better than the steak. I enjoyed the hint of mustard along with the char.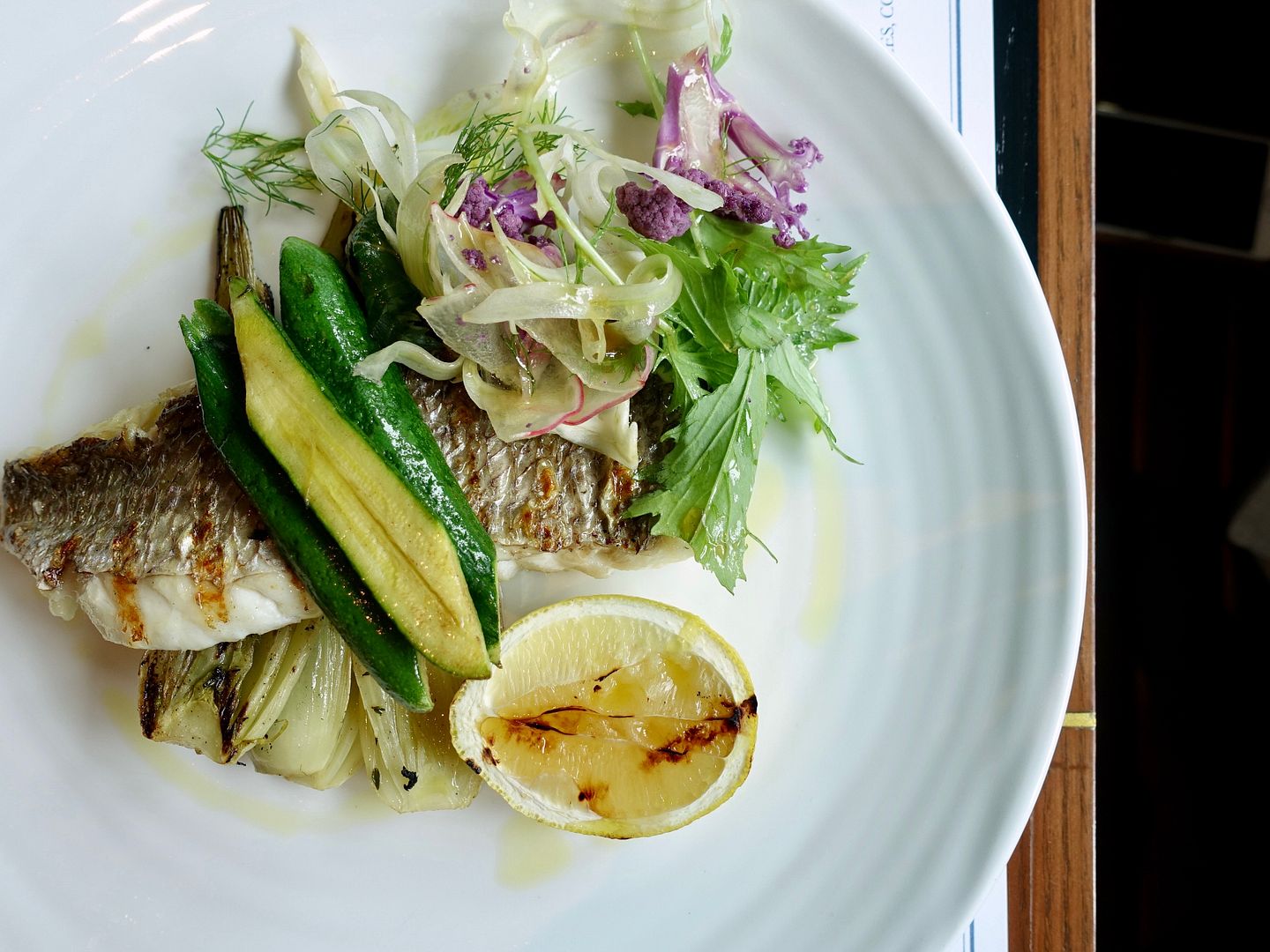 If i have to give up red meat, i'd choose to have this
Grilled Sea Bass Fillet
for the rest of my life.

treat yourself to the lavish spread of gratifying pastries, cakes and cheeses that changes weekly, and the live crepe station; as you end the brunch high- spirited with cocktails from the trolley.
Sunday Vintage Brunch is available every Sunday from 12.00 pm to 3.00 pm; priced at $108++ for food & non-alcoholic drinks, $168++ for food, unlimited wines & cocktails, and $208++ for food, unlimited wines, cocktails & vintage wine pouring.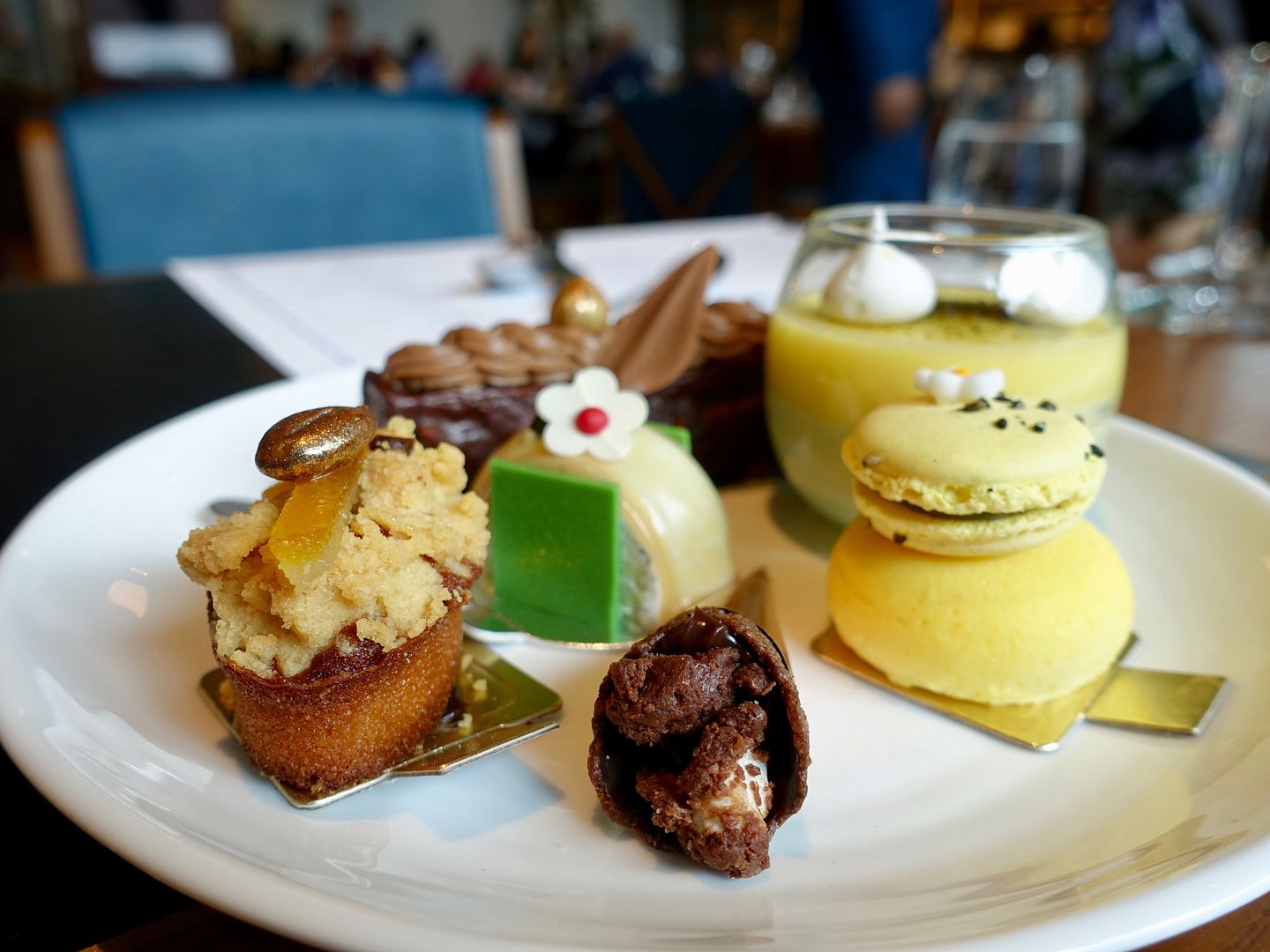 Desserts- The Snickers Peanut Bar was more Mars Bar than Snickers imo. Well i can't fault the chocolate caramel but it was missing some peanuts i think. Nevertheless, that's my pick from the dessert section. The Matcha Lemon Cremeux Verrine was creamy but delightfully refreshing with a hint of matcha. The chocolate cone was great too but the rest of the desserts were rather plain. Fresh crepes are also served on demand.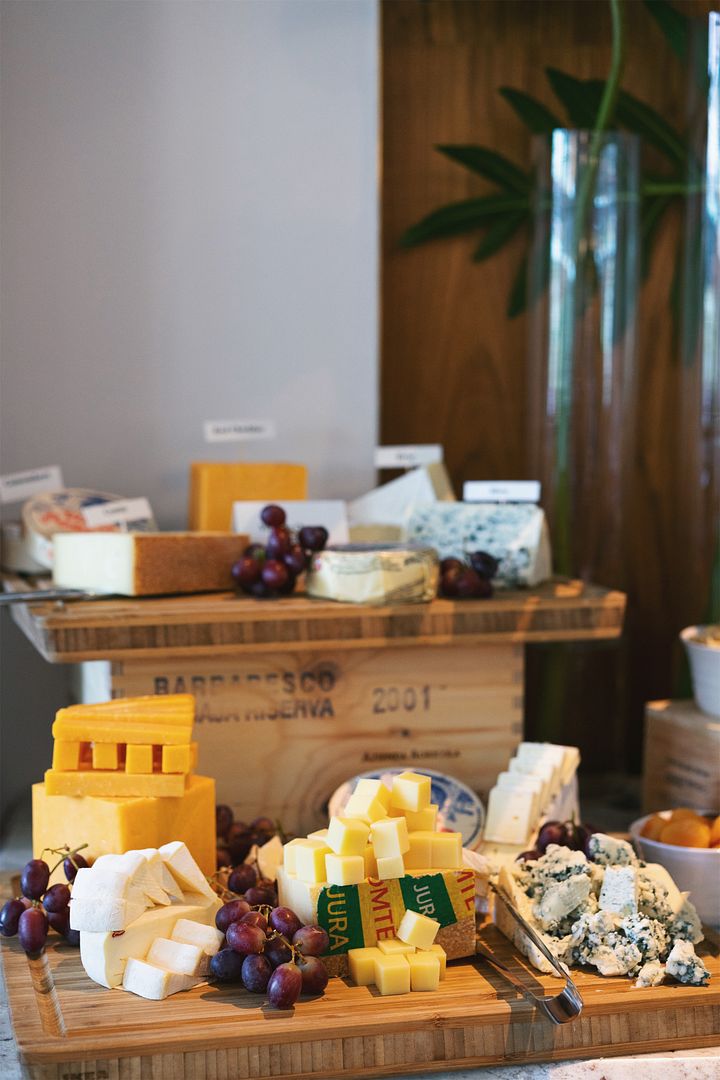 Lobby Level, Tower Wing, Shangri-La Hotel, Singapore 22 Orange Grove Road, Singapore 258350
Opening Hours:
Lunch: 12noon – 2:30pm (grill) Dinner: 6pm – 10:30pm (grill)
Tel: (65) 6213 4398