LeVeL33
LeVeL33
has earned its reputation as a upmarket microbrewery with a view over the years but now with the addition of a couple of new faces, including Executive Chef ArChan Chan and Chef de Cuisine Maksym Chukanov; expect a stronger focus on their beer, because you are gonna be drinking it, and eating it.
Their latest menu offering focuses on featuring dishes with elements of beer, and although the team comes with plenty of experience, I had my doubts about fusing beer into European cuisine beyond typical bar pairings like pork knuckle and German sausages. As it turned out, I didn't have anything to worry about.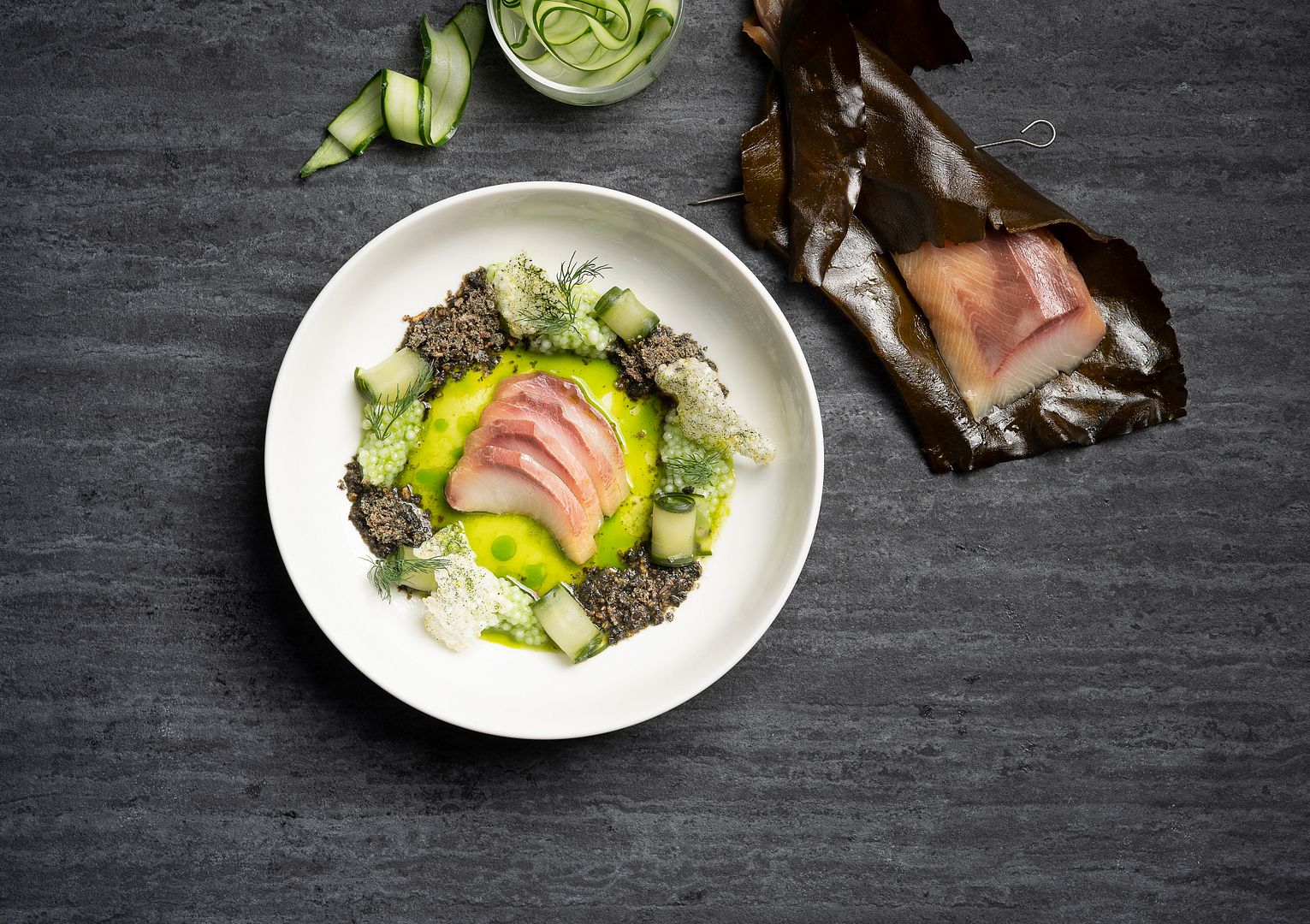 With more delicate starters like
Kingfish Sashimi
($26) (above) and
Hokkaido Scallop
($24), Chef Chan managed to push the boundaries of what diners would typically associate with beer flavours. The cured kingfish doesn't quite fall within the standard definition of sashimi but goes well with the accompanying nori and spent grain sand, while the addition of house-pickled cucumber made for an interesting combination of textures.
The grilled
Quail
($27) (above) has a much more robust flavour from the stout used in its marinade, and while it is a bit closer in nature to other alcohol-infused dishes we've encountered elsewhere (think Guinness pork ribs and 三杯鸡), it was hearty, satisfying and left us wanting more.
A clear winner was the pan-seared Seabass ($36) with beer malt risotto and beurre blanc sauce – besides the perfectly done fish (crispy skin and all), the risotto also went extremely well with the sauce and made for a very satisfying main course.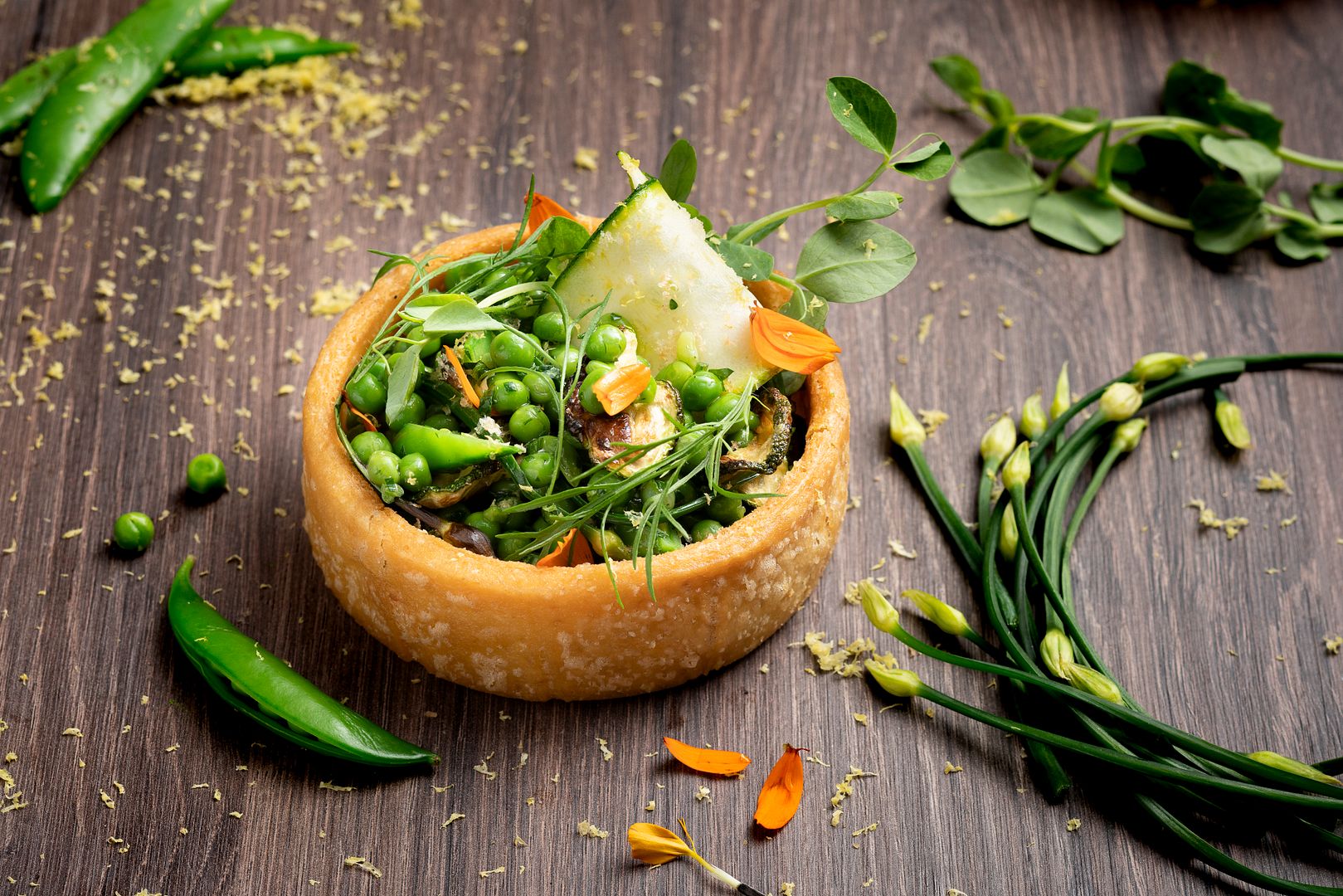 However, it wasn't only the meat items that were hearty and well done – vegetarians and vegans will be glad to know that Chef Chan's Garden Greens Tart ($29) combines a gluten-free taro tart ring with seasonal vegetables to great effect. Although I typically don't enjoy pure vegetarian options, I would recommend this in a heartbeat as an alternative to the Truffle Ravioli ($32) which was commonplace, though generous with the amount of truffle used in the dish.
On a separate menu, folks looking for bar bite options would be pleased to find items like
Spent Grain Flatbread
($16),
Shisito Peppers
($10) and
Southern Fried Chicken
($22) among LeVeL33's offerings. The flatbread is served with cod roe dip and salmon roe, which was a little on the salty side, but otherwise makes for a moreish snack. For those who have trouble deciding, the Sharing Platter ($46) feeds up to 3 people and features both the chicken and flatbread, as well as a mix of white anchovy croutons and sweet potato fries.
The bar menu pairs perfectly with the beers on tap at LeVeL33, and for those looking for a more interesting introduction to beer, their craft beer cocktails are definitely worth checking out - we'd recommend the refreshing Blond Mojito ($22), and if you're keen on sampling the beers brewed onsite, the Beer Tasting Paddle ($23.33), which comes with five 0.1L tasters of LeVeL33's craft brews, including the Blond Lager, India Pale Ale, Stout, House Porter and Wheat Beer.
For those with a bit more of a sweet tooth, Chef de Cuisine Chukanov draws inspiration from his Russian heritage to create a Layered Honey Cake ($15) served with beer aerated honeycomb, topped with house made sour cream ice cream, lemon balm and fermented kumquat. The ice cream and lemon balm do wonders to cut through the sweetness of the honey cake and honeycomb, and balances this rich dessert very nicely. A darker option would be the Malt & Stout Parfait ($12), which combines a coffee oat crumble with a malt, stout and vodka parfait in choux pastry puffs to present a dessert that highlights the chocolate and coffee notes that stout lovers will recognise – this was particularly enjoyable without being too sweet.


LeVeL33
8 Marina Boulevard, #33-01, Marina Bay Financial Centre Tower 1, Singapore 018981
Tel: +65 6834 3133
Mon-Thu: 11.30am – 12am
Fri-Sat: 11.30am – 2am
Sun: 12pm – 12am