Artichoke
It's a feat to have survived the past nine years in the Singapore F&B scene and Artichoke has done it, despite being the "least authentic Middle Eastern restaurant in Singapore" (so they say). They're here to remind you that they're still alive and kicking and why you should head back or check them out if you haven't. My my, the last time i visited was before i started blogging! Oops.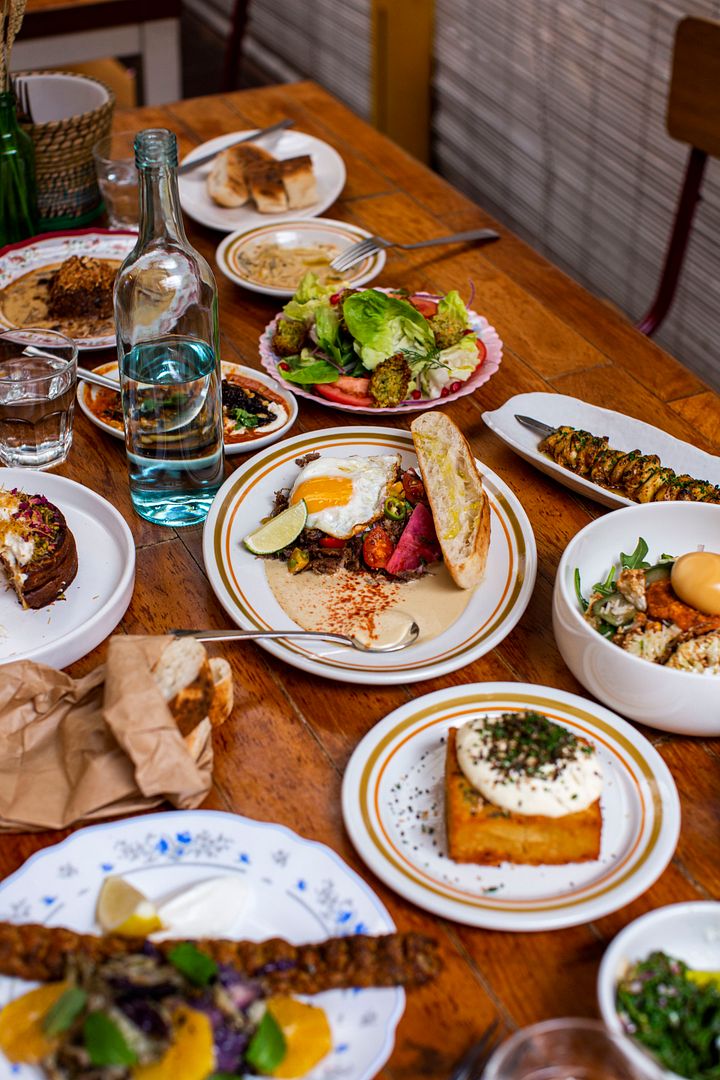 If you haven't been to Artichoke, do not go there expecting anything traditional or standard (you can go to Arab Street/ Kampong Glam for your run-of-the-mill tagine). Instead, head there for a casual night with hearty shared plates and un-ME music (the playlist is all chef-owner Bjorn's own favorites). The food uses ME ingredients as a start, but Bjorn adds on his own brand of creativity and likes to un-ME his dishes.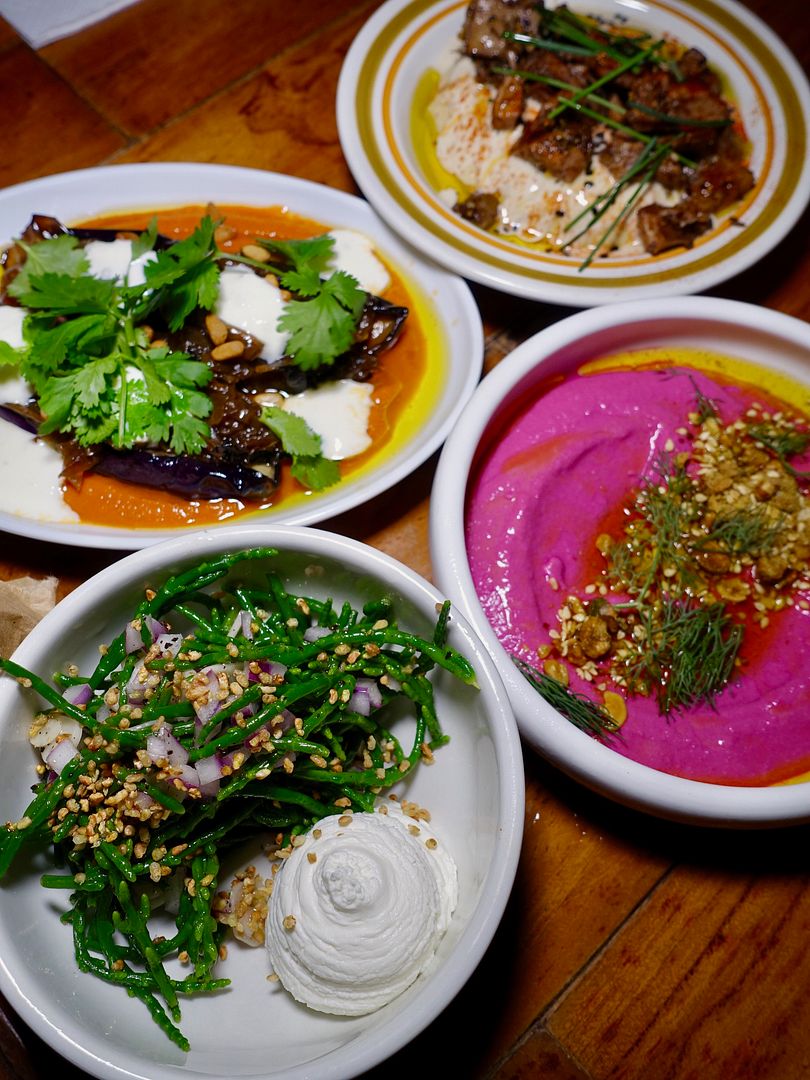 The right way to start is the meal is with some mezzes and fluffy Turkish bread ($4.50). Definitely go with the Hummus with Iraqi spiced mushrooms ($14). What special about this hummus is that miso is added for that extra umami, along with the usual chickpeas, whipped creamed tahini, lemon juice and garlic. The mushrooms were seasoned in Baharat (a leavened thyme spice mixed, containing 7 spices) and sauteed with olive oil and garlic.
I also do love the jammy Turkish eggplant ($12). The eggplant is halved and stuffed with onions and tomatoes, then confit and deep fried to turn the regular eggplant into an umami bomb. I also could not stop dipping the bread into the Beetroot Borani ($12), a sweetish beetroot cream cheese mix. If you enjoy the spicy pungent kick of garlic, the Israeli Sea asparagus ($12) is for you. The naturally salty veg is tossed in shallot oil and served with labneh (a yogurt-like cheese) and pickled garlic. It's not quite date-food material i must warn.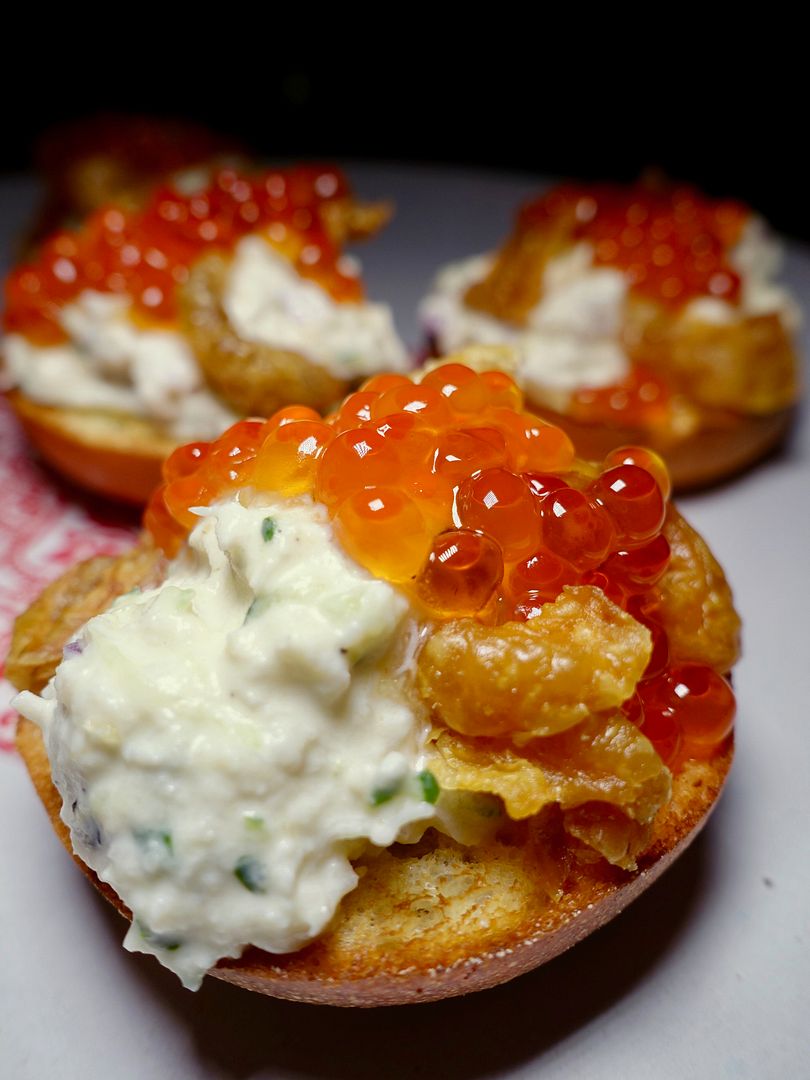 Now now, i would not share the
Crab Toast
($16/2pc), which is inspired by tzatziki (there's a bit of it in the mix but the crab takes center stage). I could not deal with the explosion of textures and flavors in this one- the sweetness of the Blue Swimmer crab, briny pops of Ikura, flavorful fried chicken skin and buttery pillowy brioche. Such deliciousness.
Who uses sashimi-grade cuttlefish for a skewer? Well Artichoke does. Their Cuttlefish Shawarma ($25) is marinated in Artichoke's special shawarma blend (including spices such as cinnamon, turmeric, star anise, cumin and coriander) and shallot oil, then evenly cooked through over a mangal grill. The secret is in the sauce, which is so sinful but so good- a chicken fat dressing with lime and soy sauce.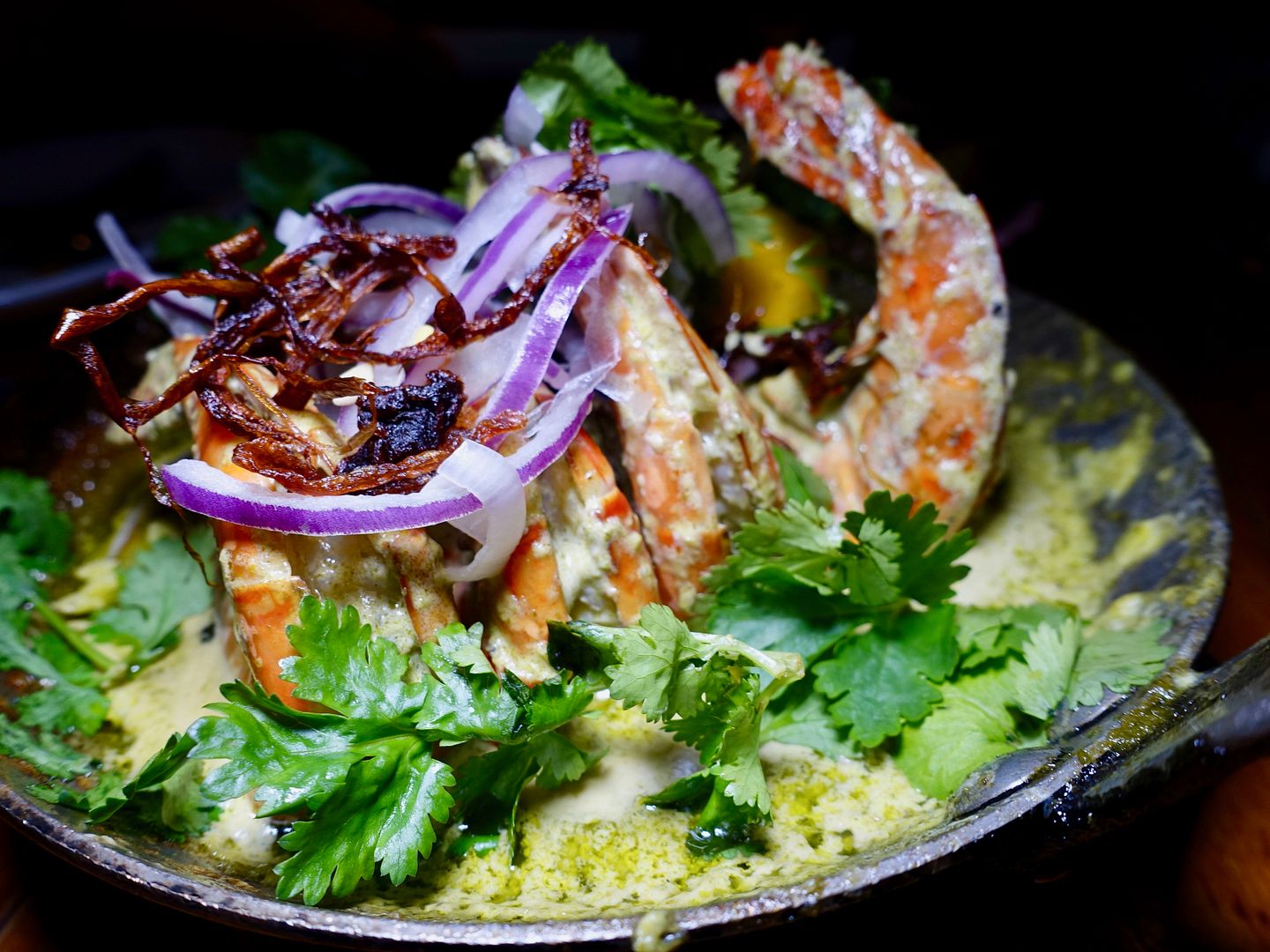 The Green Harissa Prawns ($38) is another juicy fellow that cannot be missed. The smoky grilled shrimps are flavored with a spicy split cream Harissa sambal and garnished with the aromatic Arabic fried onions, coriander and fresh red onions. You'd want some rice to go with that lemak sauce.
What's a ME meal without some grilled meats. Meats are served with a green and white sauce- Zhug (Middle Eastern pesto) and Toum (garlic meringue with whipped egg white, oil, salt).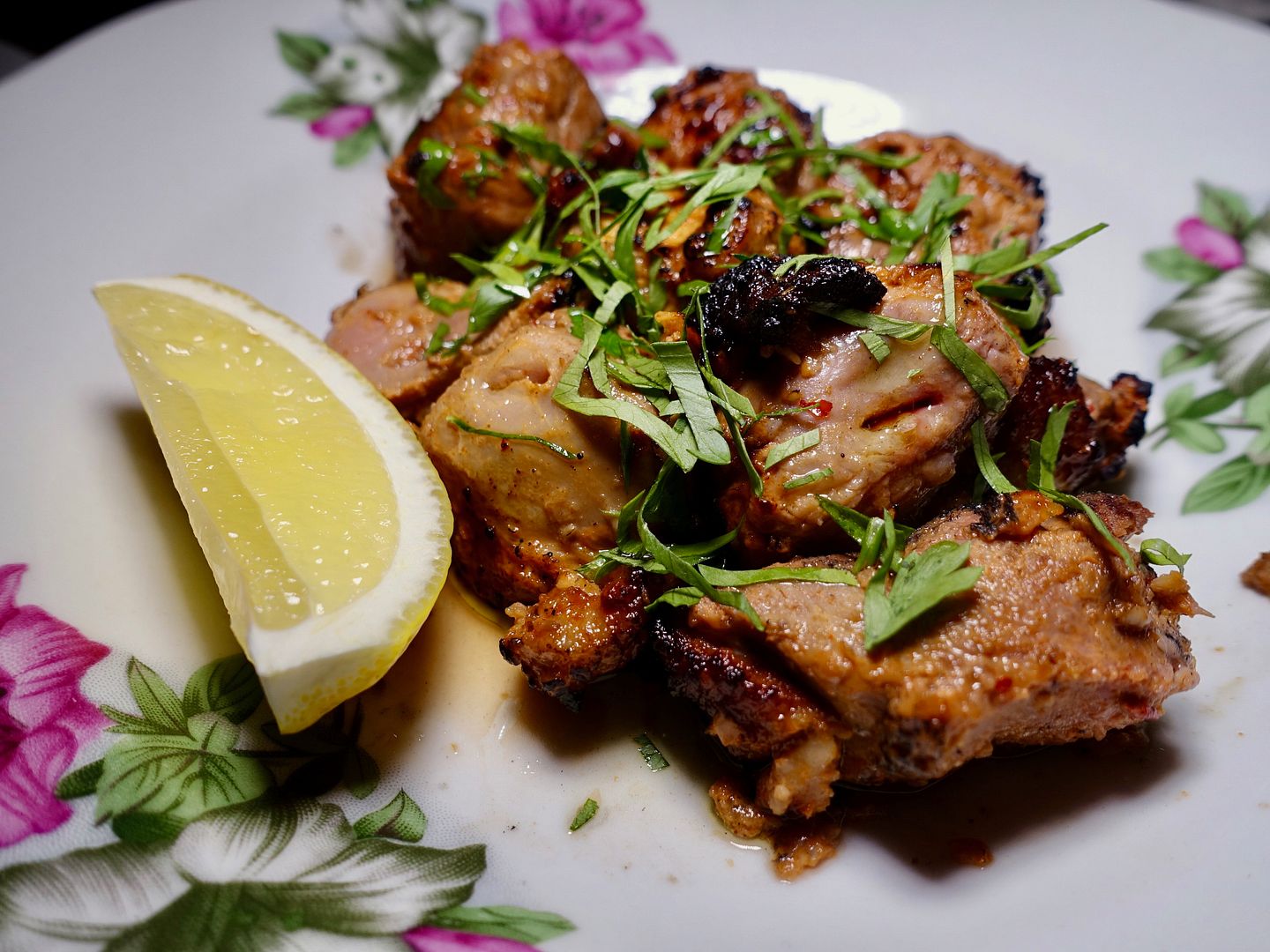 Duck isn't featured typically in ME food but well this is Artichoke. Grilled Duck "Shish Taouk" ($30) uses fresh duck breast cubes which have been marinated in yoghurt, onion juice, spice (cumin, coriander, paprika, turmeric) for a minimum of two days for that extra tenderness, skewered and cooked on a charcoal grill with olive oil and lemon.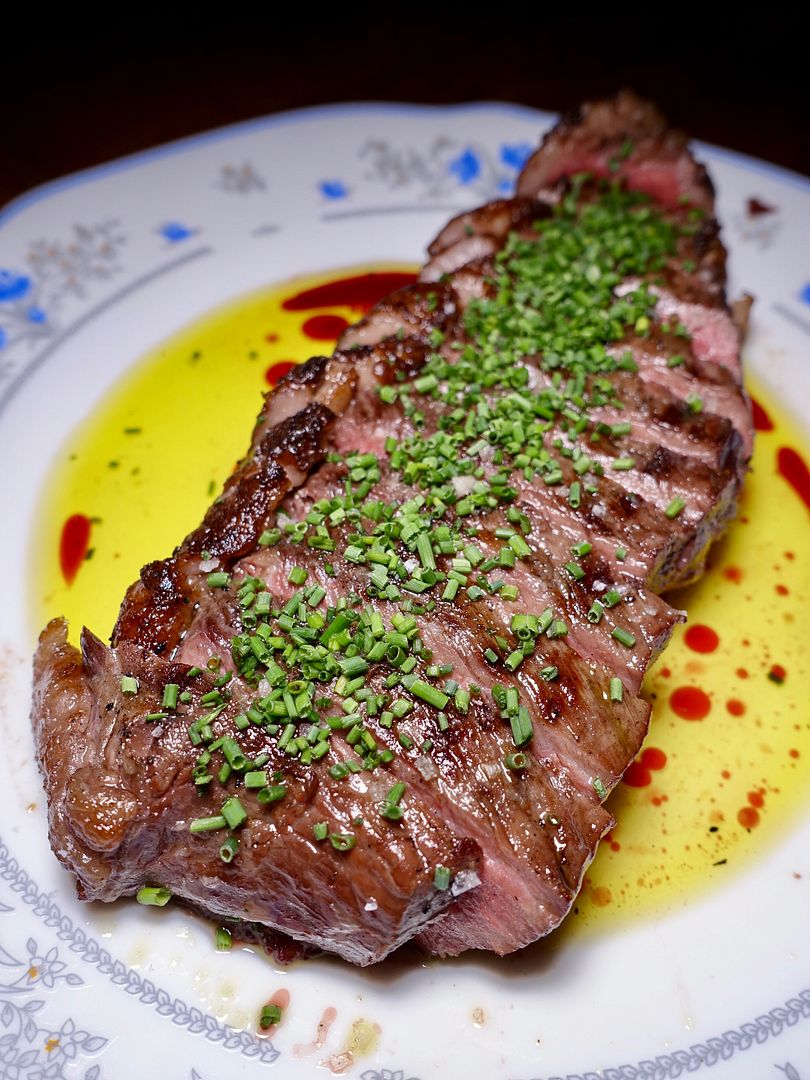 If you are more of a steak person, go with the Steak Of The Day. We had a flavorful rump cap when we visited.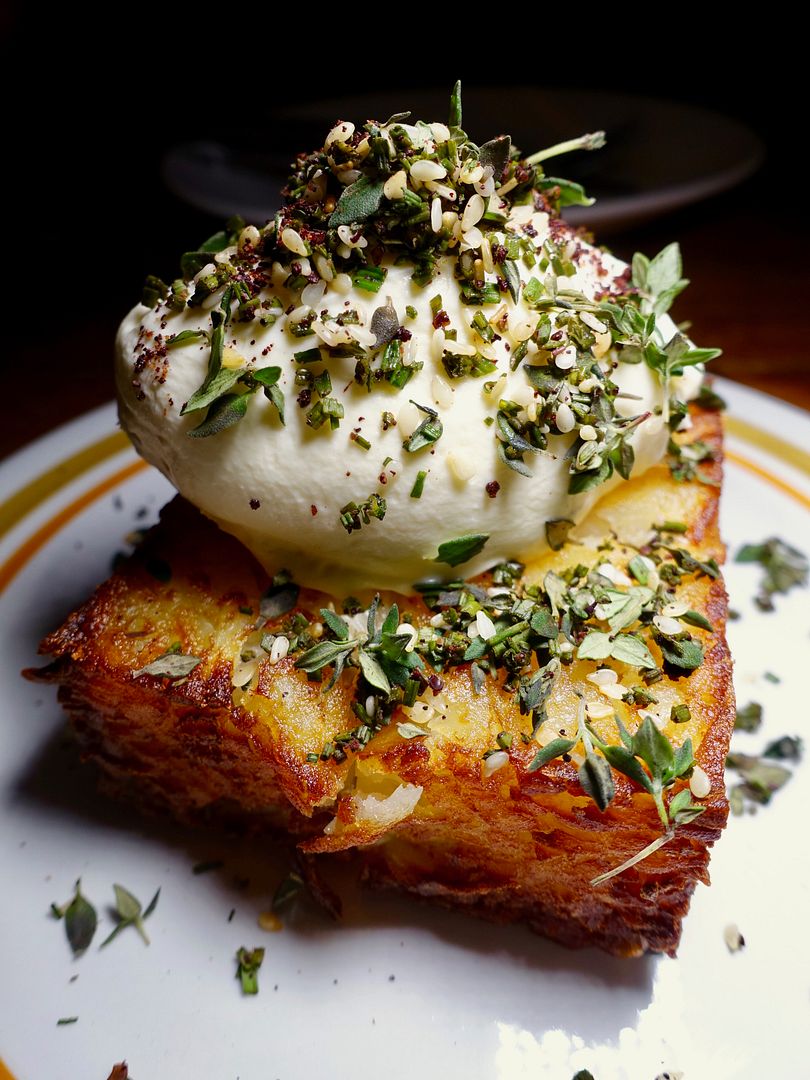 Also have it with the Housemade Hashbrown ($14). Russet potato steamed and grated, pressed then baked, resulting in this cross between a jacket potato and a typical hashbrown and topped with sour cream and fresh za'atar (a Middle Eastern wild thyme).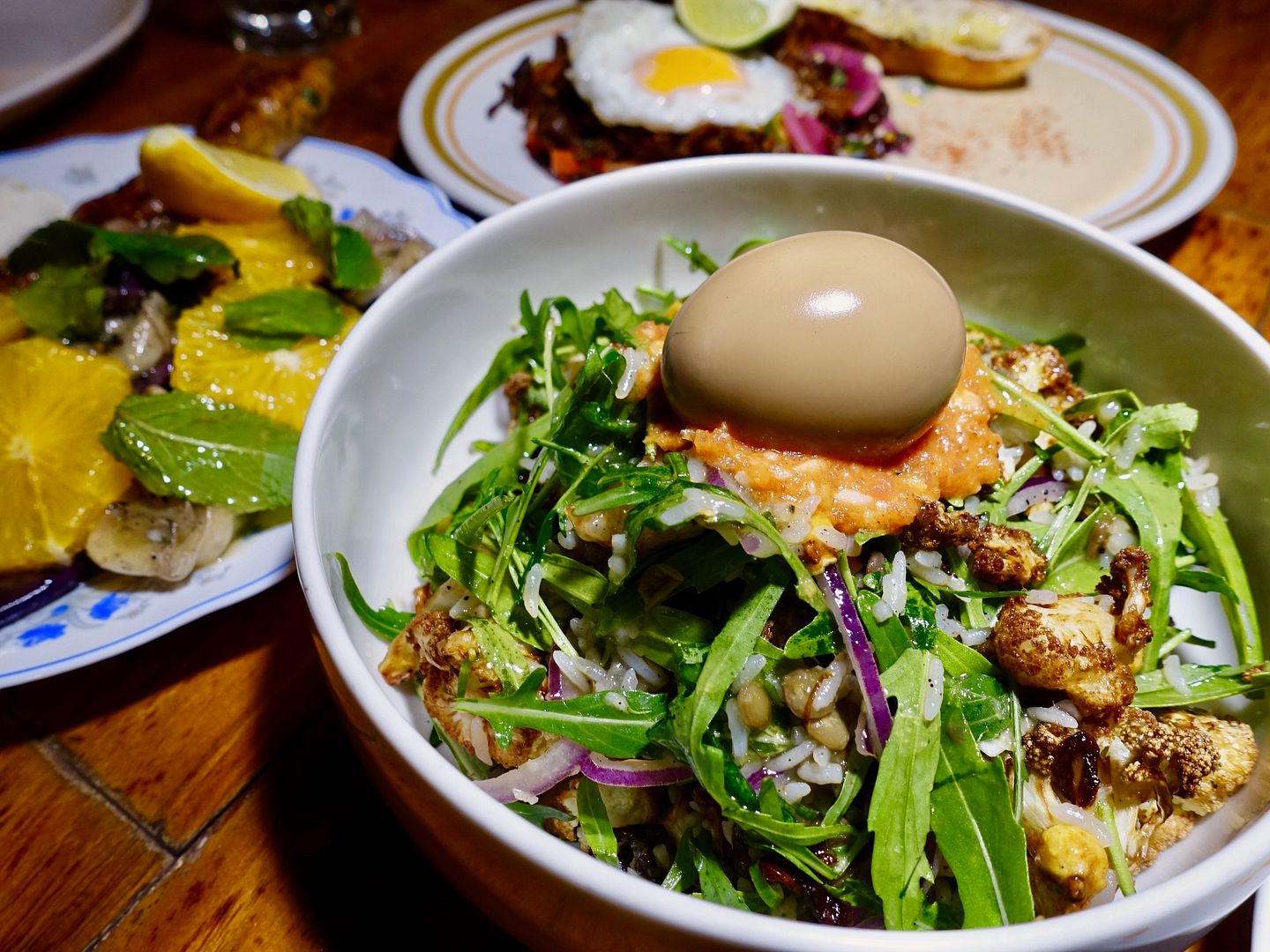 Come weekends, there's also brunch at Artichoke. I can be a vegetarian if i get dishes like Cauliflower Kushari ($24) all day everyday. This is my favorite brunch dish of the lot that we sampled. The vegetable is deep fried until it is shrivelled for that bitter sweet flavour. It is then mixed with rocket leaves, onions, lentils, mint, puffed corn and fragrant Egyptian Jewelled rice, then tossed in shallot oil, and seasoned with salt and amba (similar to mango chutney). Together with the smoked egg, this is one hearty and healthy brunch dish that doesn't compromise on flavors.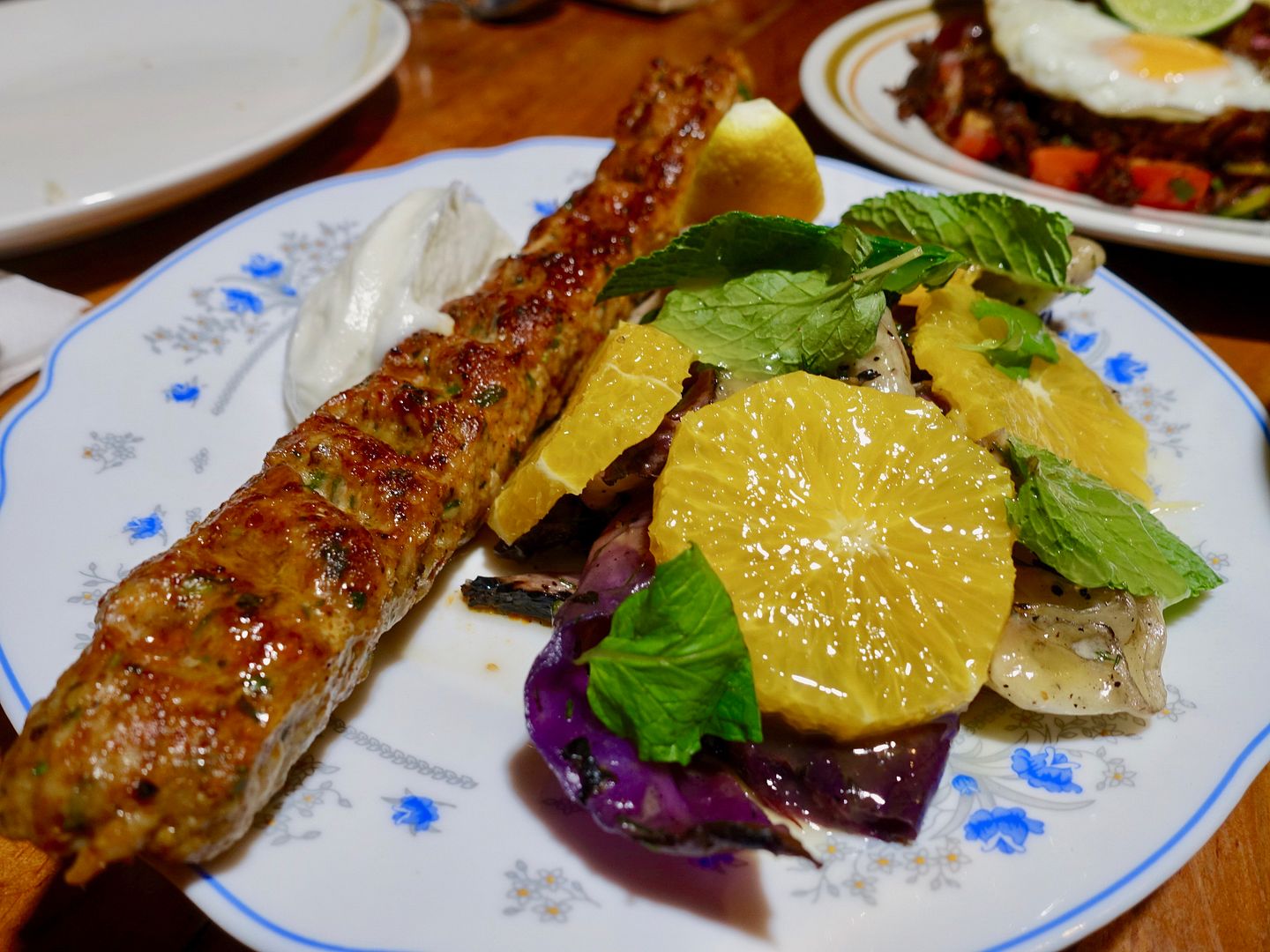 Chicken Urfa Kebab
($28) is one juicy skewer, thanks to the clever use of ice cubes to bind the meat before it's grilled over a mangal fueled by coal. No wonder it's a brunch favorite.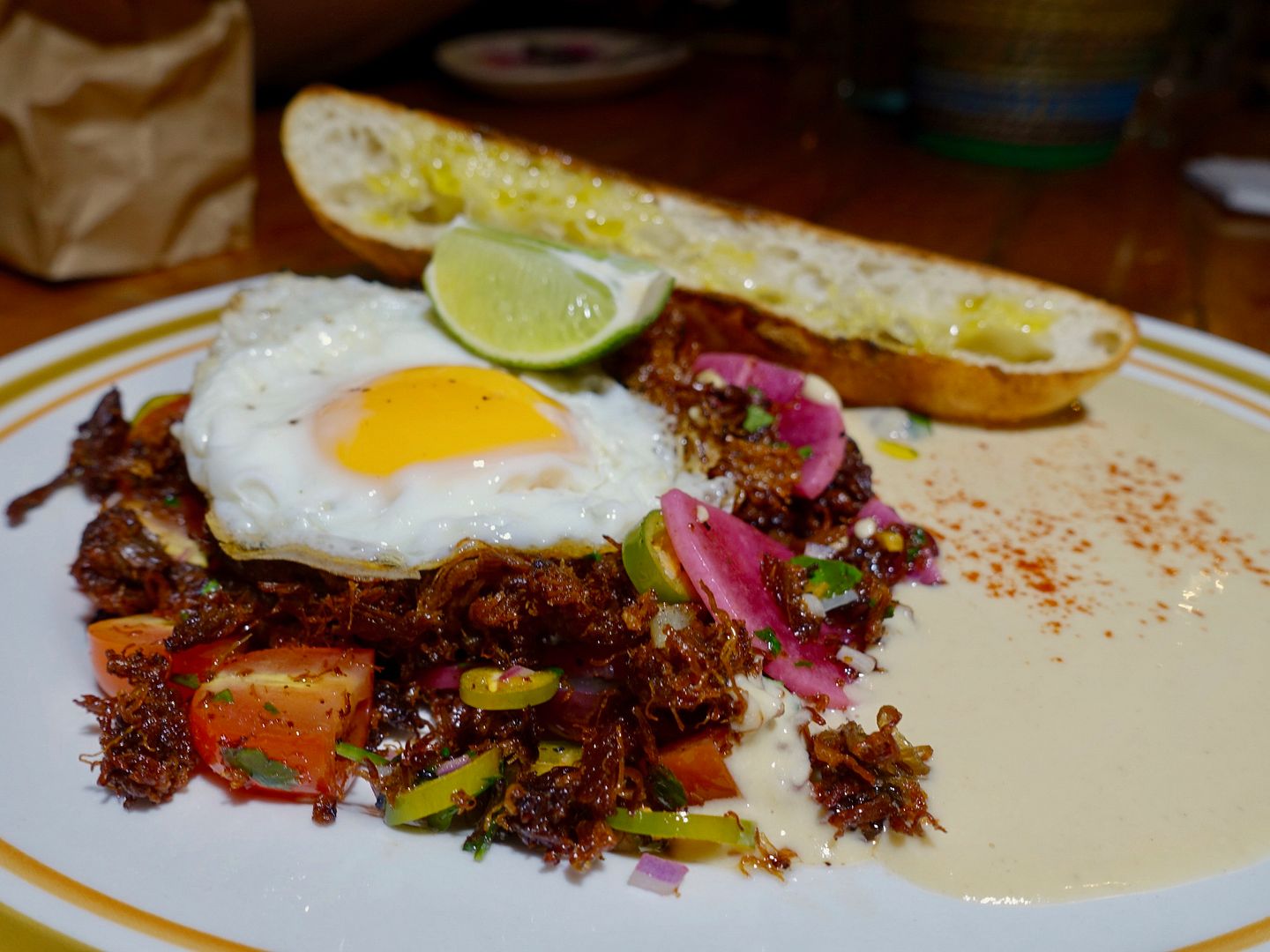 I love pork floss and i cannot lie but i'm not too sure about the Crispy Lamb Floss ($28) which features a twice cooked lamb that has been shredded and fried. Unlike the sweet pork floss, this lamb floss derives its flavor from its accompaniments, a thinned down hummus, grapes, cherry tomatoes and sliced green chili.
For desserts, i'm going with the 'ashtray' Date Pudding ($16). The date pudding has a lovely smoky flavor from the twice twice cooked dulce de leche, and additional bitterness from the espresso jelly. There's an added salty-sweetness from the cashew brittle and praline, plus a magic crack of sea salt. My absolute favorite.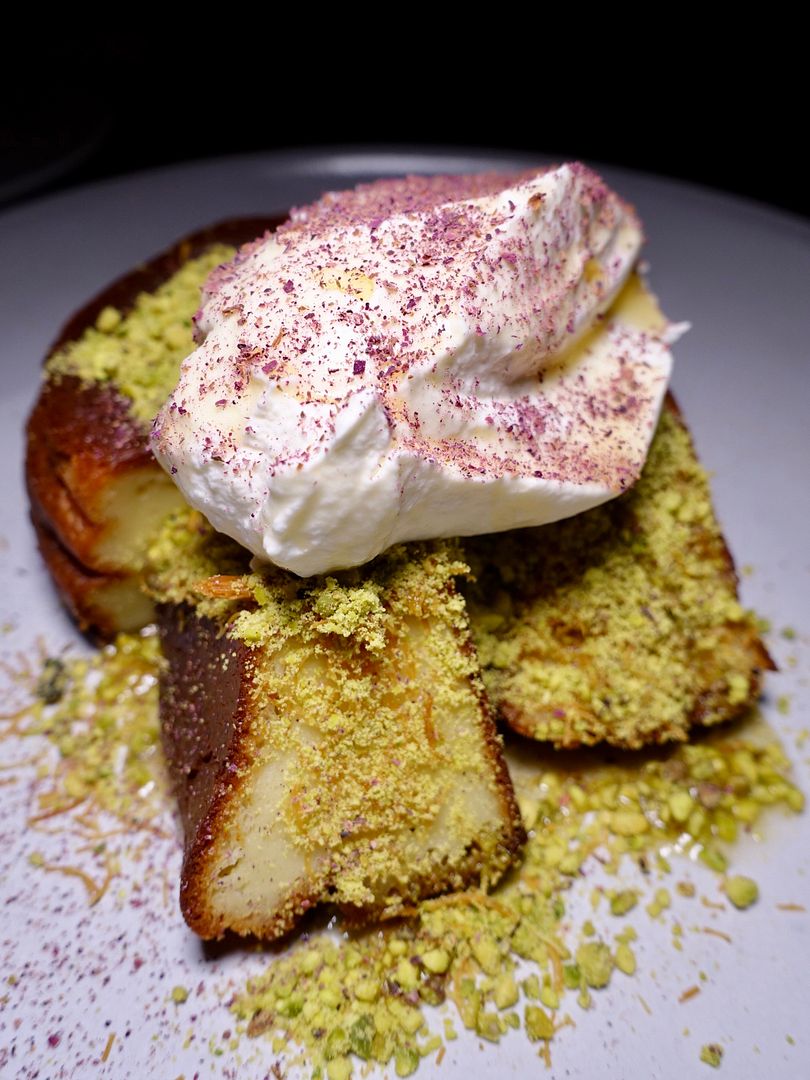 I acquired a love for baklava after a trip to Turkey where i had it everyday after every meal. The Baklava Cheesecake ($22) at Artichoke takes inspiration the Turkish sweet and marries the latest Basque burnt cheesecake trend to present this dessert. Mediterranean flavors are enhanced with the orange blossom honey, rhubarb syrup, lemon and kataifi pastry- things that normally go into a baklava. The cake is not molten like that of a Basque cheesecake if you're wondering.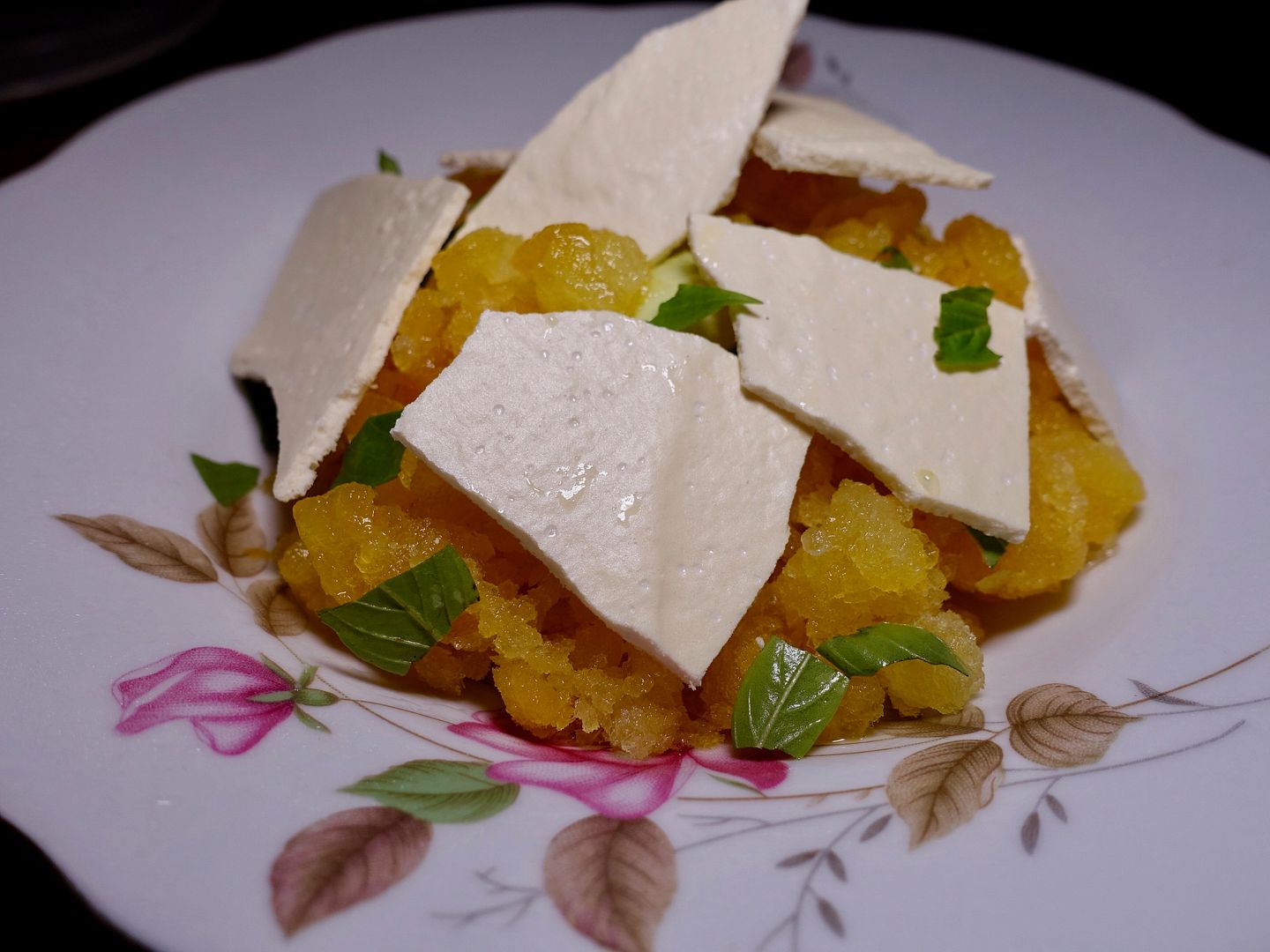 While the Malabi ($16) avocado pudding wasn't bad, i couldn't get past the pudding x granita texture. It's too jarring a combination for me personally. The avocado pudding is topped with a passionfruit granita, and garnished with Thai basil leaves and meringue pieces. I wouldn't mind eating them separately, just not together.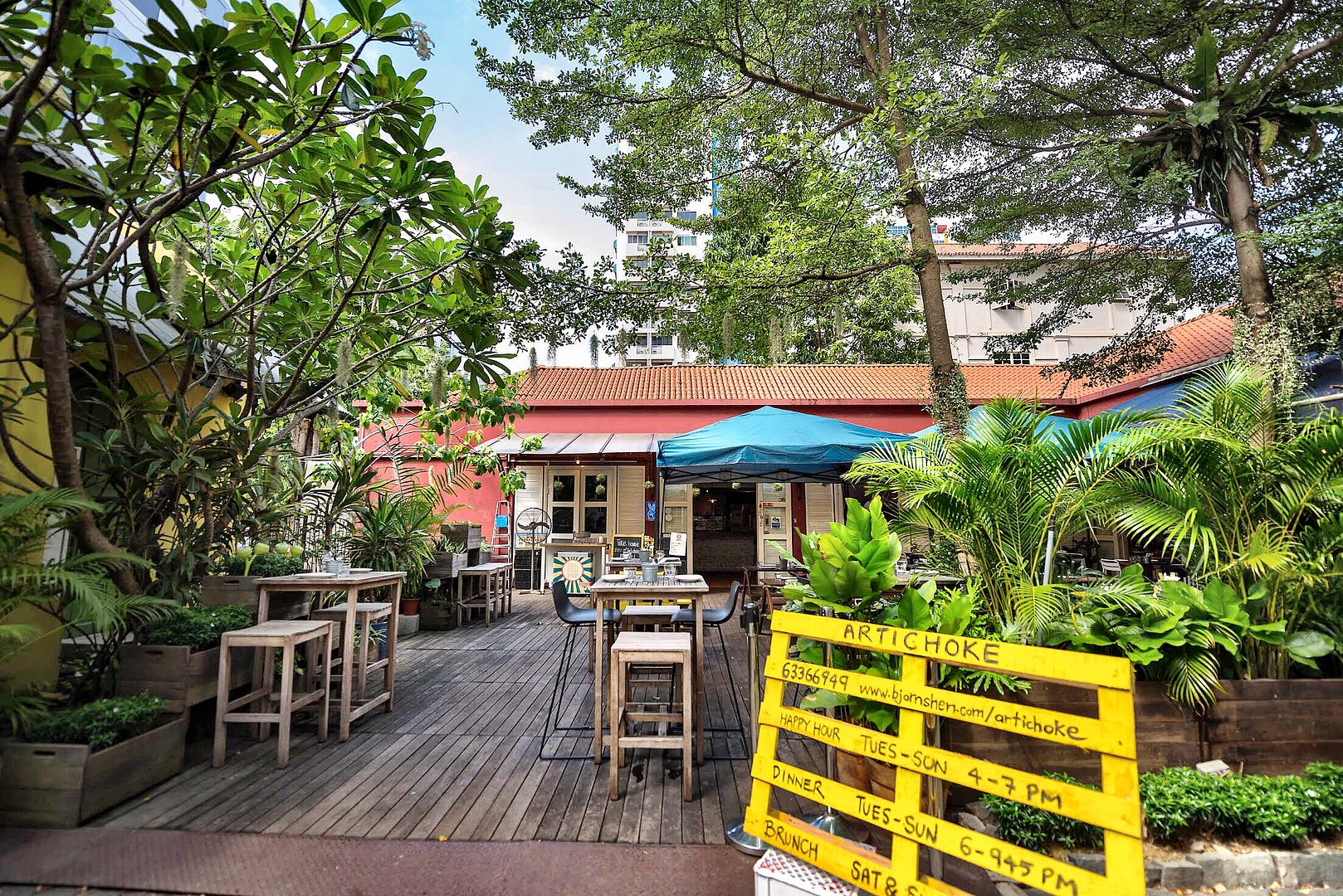 Revisiting Artichoke after 9 years, i can see exactly why they have survived the cut-throat food scene- by constantly trying out new funky things and never taking things too seriously. I hope my next visit wouldn't be another 9 years later.
Artichoke Singapore
161 Middle Road Singapore 188978
Tel: +65 6336 6949
Tue- Sun: 4 - 6pm, 6 - 9.45pm
Weekend brunch: 11.30am - 2.45pm