Hong Kong: Best Dim Sum list for Tourists
When i think of
Dim Sum
,
點心
,
i'll naturally relate it to
Hong Kong
. The Hongkongers do these bite sized portions of steamed goodies and baked pastry pieces the best. The delicate edible art is not the only thing that draws us in, it's also the raucous and energetic atmosphere in the traditional tea houses that contributes to the overall delightful Yum Cha (loosely translated as drink tea) experience. Regardless of the time of the day, these 點心 will literally warm your hearts and tummies after a long tiring day of shopping in the bustling harbor.
With so many Dim Sum places peppered all over the island, i always find it extremely difficult to make space and time for them. As i consulted the many Best Dim Sum lists, i realized that while many hole-in-the-wall places sound fantastic, they aren't the most convenient for tourists who are hard-pressed for time. So here is my list of easily accessible and tasty Best Dim Sum for Tourists on a short Hong Kong trip. Coincidentally, they are mostly on the Hong Kong Island side. Now get your handkerchiefs out and be ready to wipe that drool off.

The 1 Star Wonder
Tim Ho Wan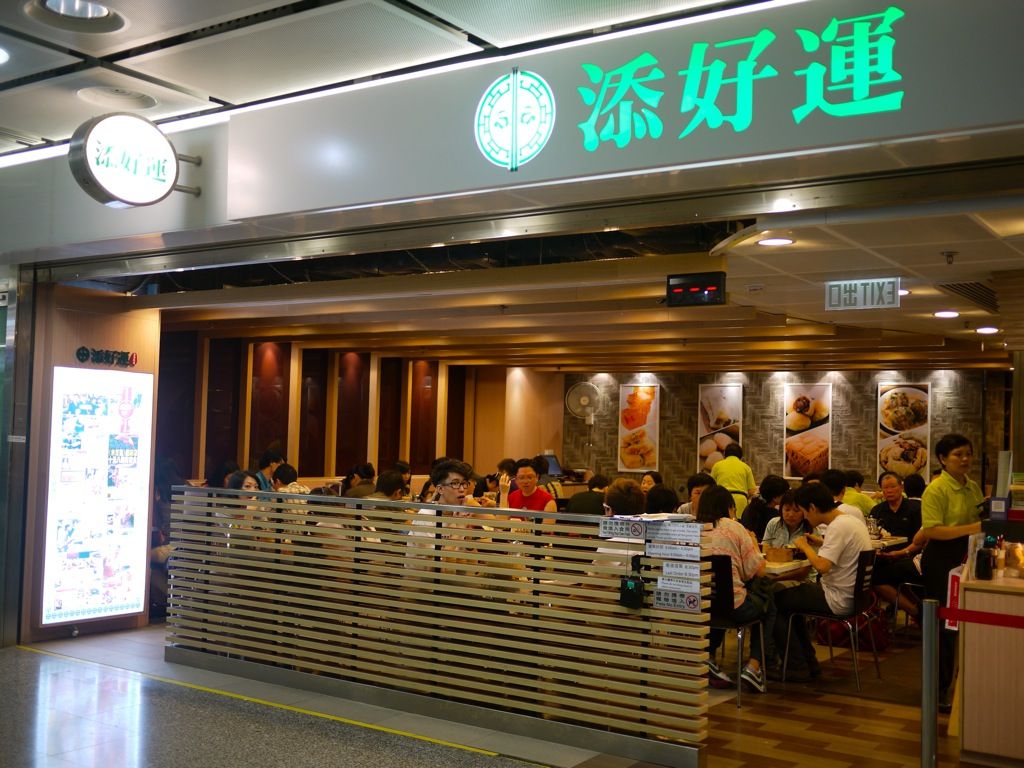 I've failed to try this massively crowded
1 Michelin star
place at its original location in Mong Kok when i visited last year. The phenomenal two hour wait is a daily occurrence at any time of day. I was over the moon when Pui Gor, former Lung King Heen chef, expanded his business to Sham Shui Po and Hong Kong Station! Granted that the Hong Kong station outlet may not be the most atmospheric but you could have top quality Hong Kong dim sum at rock-bottom prices almost immediately after you step off the plane (and then Airport Express train).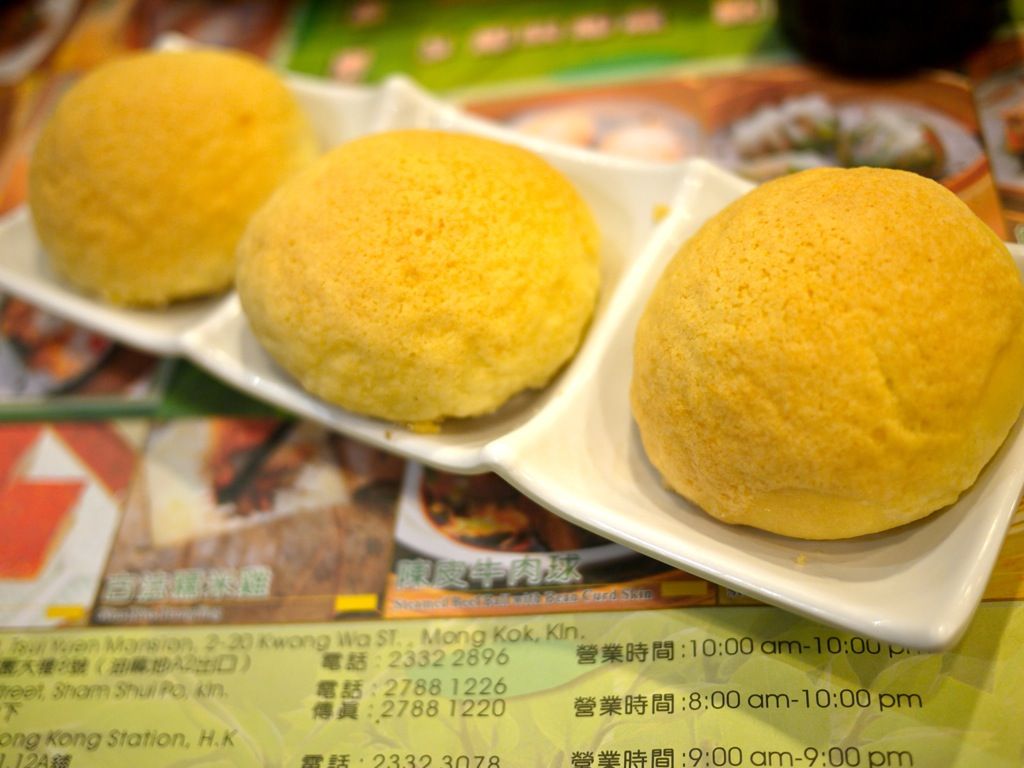 Their Honey BBQ Pork buns (Char Siew Bo Luo Bao) is simply out of this world. This lovely sweet and slightly milky crunchy sugar crust perfectly envelops the juicy and wonderfully roasted meat inside. You'll also enjoy that fluffy pillowy bun sandwiched between the crispy exterior and moist center. Best CSBLB in Hong Kong i swear.
Their Steamed Malay Cake, Cheong Fan (steamed rice rolls), Har Gao (steamed prawn dumplings) and Panfried Carrot cake are also up to mark on the flavor and texture scoreboard.
I especially love the Osmanthus jelly which has the light fragrance of the flower and wolfberries. This sweet cool jelly left me wanting for more after the first bite. Quite the perfect way to end the meal. Best 1 Michelin star restaurant i say!

2-20 Kwong Wa Street, Mong Kok, +852 2332 2896
9-11 Fuk Wing Street, Sham Shui Po, +852 2788 1226
8 Finance Street, IFC Mall, Podium Level One, Shop 12A, Hong Kong Station, +852 2332 3078.
Daily: 10am - 10 pm
The Old School
Lin Heung Teahouse
This eatery has been serving old fashioned Guangzhou specialties since 1918 and it guarantees the most authentic and traditional Cantonese flavors. If you want to experience Hong Kong breakfast like the locals do, this is where you should head. Grab what you want off the dim sum trolleys pushed by grumpy old ladies. Traditional Siu mai (steamed meat dumplings) topped with pig's liver anyone? Don't expect fantastic service during the busy Dim Sum service (6am - 3.30pm) for the waitresses can be impatient and intimidating all at once.
160-164 Wellington Street, Central +852 2544 4556
The Cinematic
Luk Yu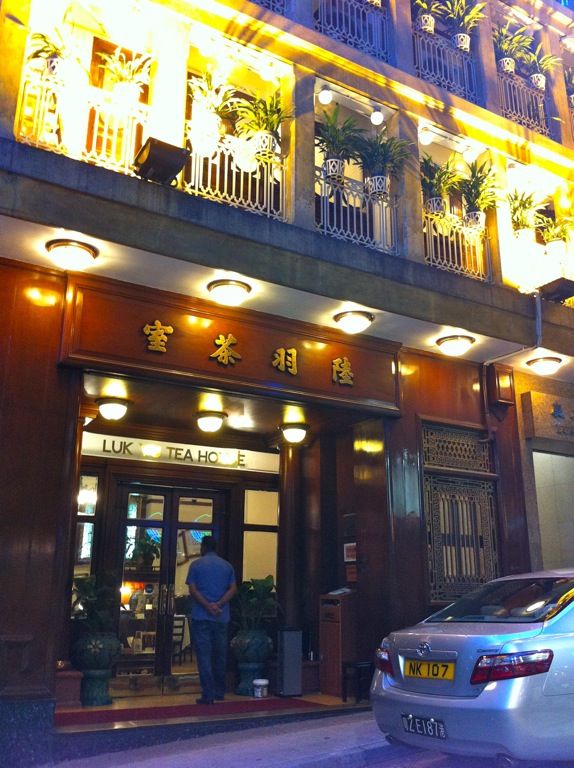 Central's Luk Yu Teahouse is a time warp in itself. Walk through the building's colonial facade and it's like time has stopped at the pinnacle of Hong Kong golden years. Let the nostalgia wash over you as you taste the menu from years long gone. This is another rare place where you can still find Pig Liver Siew Mai and deep fried dumplings in soup.

It seems like there's a Luk Yu in Ion Orchard Singapore as well. Not quite sure if this is a branch. Will check it out soon.

24 Stanley Street, G/F-3/F, Central, +852 2523 5464
Daily: 7am- 10pm; dim sum till 4pm
The Convenient Chain
Lei Garden
This relaxed and unpretentious Dim Sum restaurant is popular for its tasty Cantonese dishes. Dim sum is highly popular and has more hits with a few slight misses. I would expect no less of a Michelin star restaurant. What's great is also their warm service, and that is always a plus point. Their hospitality and service also applies to the Singapore branch.

Expect fat Har Gaus (steamed prawn dumplings) that are fresh and flavorful, fluffy Char Siew Bao (Honey BBQ steam buns) and nice Siu Yuk (Roast meats). Dishes cost between HK$30 and $50.
The Hidden Secret
Che's Cantonese Restaurant
Locals in the know would head to this smart Cantonese restaurant that is well concealed at the 4th floor of an office building in the middle of Wan Chai. The restaurant though small is elegant and classy. Their Char Siew Bo Lo Bao (baked crispy porn buns) comes close to Tin Hou Wan's! 1 bun is never enough. The egg tarts are fabulous with its wobbly custard center and flaky puff pastry. What makes Hong Kong egg tarts so special is the lard they use in place of butter (uhoh!) Skip the Liu Sha Bao (Salted Egg Yolk Custard Bun), it is way too oily and bland.
54-62 Lockhart Rd, 4/F, The Broadway, Wan Chai, +852 2528-1123
The Classic
Maxim's Palace City Hall
Overlooking the Victoria Harbor, 1 Michelin Star City Hall Maxim's Palace provides diners with a grand view and a posh environment for enjoying their breakfast. Well dressed waitresses pushing fully laden trolleys will fill your tummy up with goodies while you soak in the elegant air.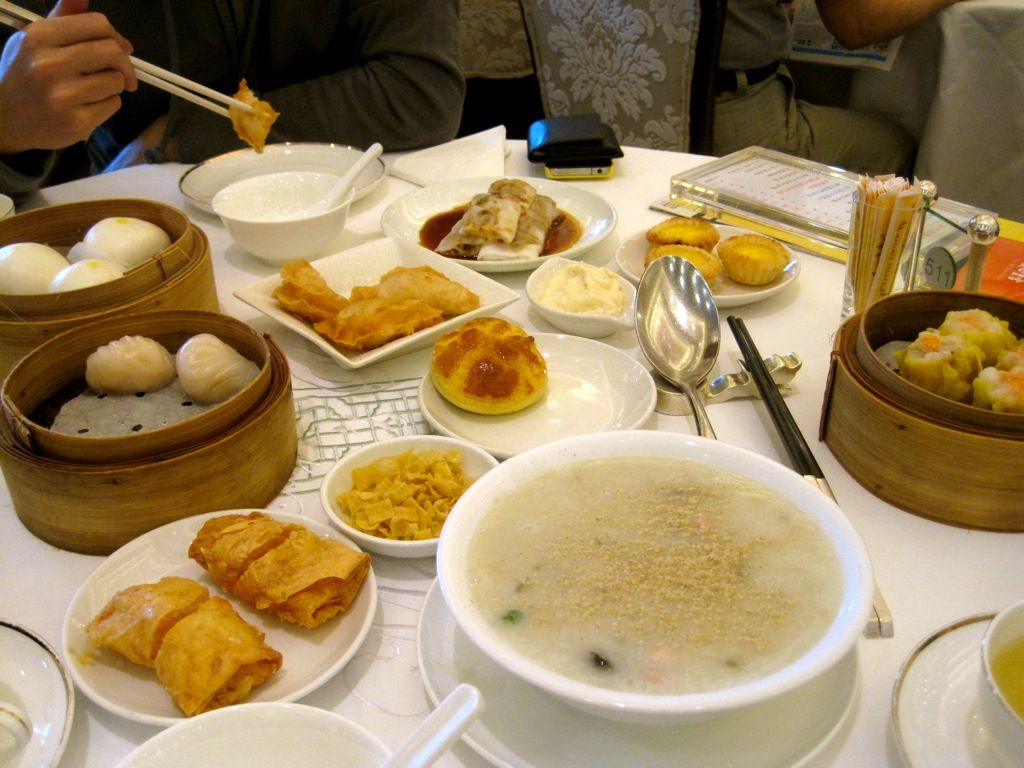 Start with the smooth Century Egg and Pork Congee (comes with crispy crackers) and make sure you order the Siew Mai and Har Gao which are plump and fresh with succulent pork bites. The Bo Lo Bao is also very decent, though not as good as Tin Hou Wan (that's the only standard). All dishes are executed perfectly.
The only way to beat the weekend crowd is to arrive early or make a reservation for this is one of the most famous dim sum spots in town. If not, try your luck at the sister restaurant, The Square at Central but chances of getting a table is also pretty low. Dim sum is served till 3pm and they open at 9am instead of the usual 11am on Sundays.
5-7 Edinburgh Place, 2/F, City Hall, Central, +852 2521 130
Luxurious Decadence
Fook Lam Moon
If you are willing to pay HK$60 for a basket of Dim Sum, then this is the place for you. Wealthy customers are known to hop off their Rolls Royce to dine at the Wanchai outlet. The friendly staff would turn on their 1000 Mega Watt charm for every customer regardless of the horsepower of your ride though. This 1 Michelin star restaurant is expensive but the dim sum is quite fabulous. Barely-there translucent rice flour skin wraps fresh meat and locks in the flavorful juices till the time you pick them up and send them into your mouth. The salted egg yolk custard in their Steamed Liu Sha Bao will spill readily when the thin bread casing is pierced so be ready for the explosion.
35-45 Johnston Rd., Wanchai, +852 2866 0663 (for reservations)
63 Nathan Road, 29/F iSQUARE, Tsim Sha Tsui, Kowloon.
Daily: 11am - 3pm, 6-11pm
Top of the WorldTin Lung Heen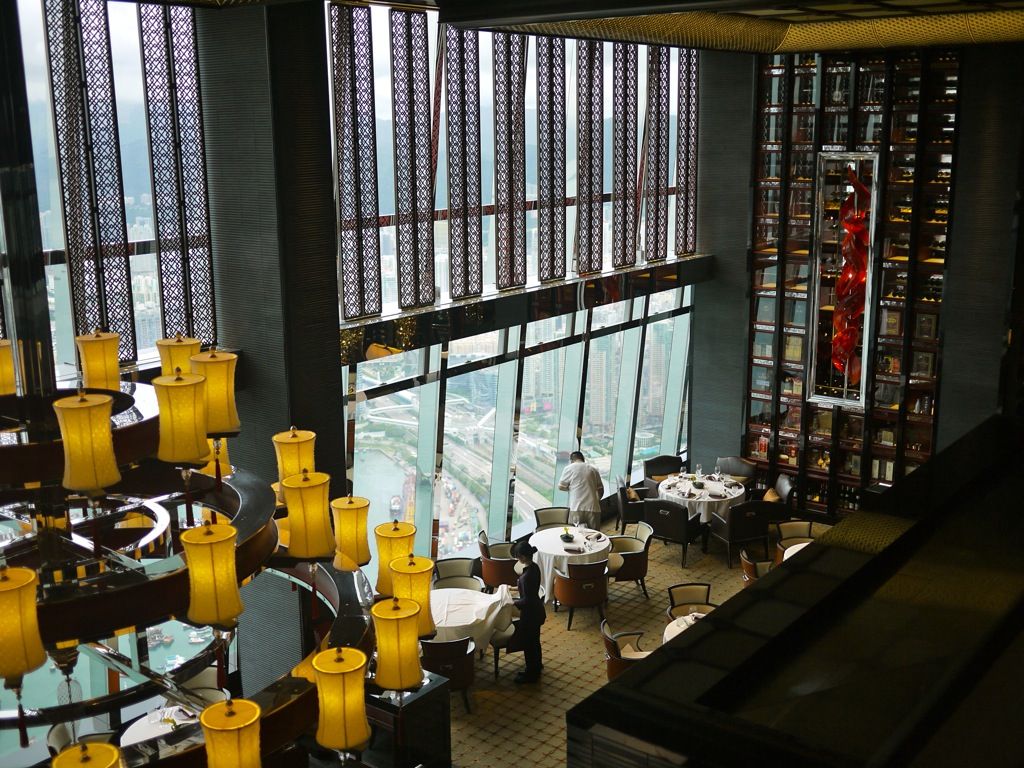 No other dim sum establishment can beat the view of 1 Michelin Star Tin Lung Heen. Located on the 102nd floor of the Ritz Carlton at the ICC, Tin Lung Heen offers a bird's eye view of Asia's financial hub. The floor to ceiling windows with breathtaking view will complement your gold dusted shrimp dumplings with bamboo shoots and asparagus, caviar siew mai and bird nest custard tart.

1 Austin Rd. West, 102/F Ritz Carlton, West Kowloon, +852 2263 2270
Weekdays: 12 - 2.30pm
Weekends: 11.30am - 3pm
Daily: 6pm - 10.30pm
Star Studded Opulance
Lung King Heen
Lung King Heen is one of the three restaurants that has been awarded 3 Michelin stars in Hong Kong. Executive Chef Chan Yan Tak is the brain behind the intricately decadent menu here. Expect only the best ingredients like foie gras, black truffles, abalone and the likes. This is fine dim sum dining at its best. Everything from the texture, flavors and presentation will excite you. Be in for a treat.

8 Finance Street, 4/F, Four Seasons Hotel, Central, +852 3196 8888
Daily: 12-2.30pm, 6-10.30pm

Of course, there are many other stellar dim sum establishments in Hong Kong and this list barely scratches the surface. Do share with us your favorites in Hong Kong. Yum Cha!