Restaurant: Cajun Kings
I have a love hate relationship with eating seafood; love the salty sweet flavors but hate the mess that i get myself into. I'm a firm believer that food tastes better off your fingers (finger-licking good!) but I also thought it to be unladylike to eat with your hands in public. Solution to my quirks? Takeaway so i can eat in the comforts of my home where no one would be able to JUDGE me. But thanks to Cajun Kings, the seafood boilers, I can now eat to my heart's content in public without discriminating stares.

Specializing in the Cajun/Creole Seafood Boil, Cajun Kings welcomes their patrons to get low and dirty with their Dungeness Crabs, Maine Lobsters (Market Prices) and Red Sea Prawns, along with the rest of their shellfish.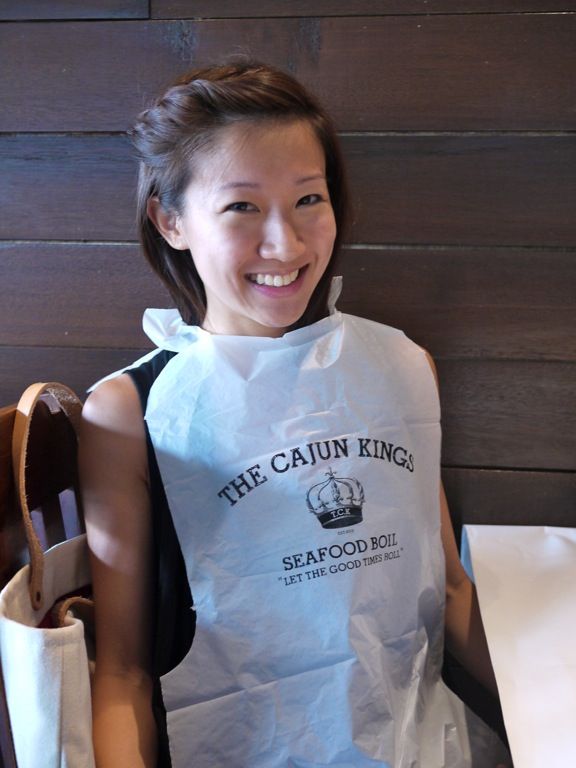 New dining rule: No cutlery. Method: Eat with your hands. Tools given: A plastic bib to protect you from the glorious juices of the shellfish and a waterproofed mahjong paper covered table top to dump the shells on.

The seafood is first boiled in Cajun spices, a mix of cayenne pepper and spice blends, then tossed into a plastic bag full more Cajun spice and/or Garlic Butter. The easiest way to reach the food is to simply pour everything onto the tabletop and just dig in. There is really no better way to eat seafood than this method. I'm dreaming of a tabletop full of hot steaming seafood of all shapes, sizes, textures and flavors.
Kings Mix
which is a garlic butter based cajun spice blend. If you like it spicy and packed with the full bodied stench of the garlic, this is what you could go for. We had level 1 and i was suffering from that dull heat already (spicy but bland). In fact, the spice didn't sit too well with my gf and i and we had queasy tummies for the rest of the night. :(
I much preferred the
savory garlic butter
though the aftertaste of the minced clove is sufficient to save you from lifetime of vampires (and maybe the next). I can easily finish 250g of
Red Sea Prawns
done this way (S$9/100g). Remove the head of the crustacean and suck on the creamy umami brain/roe/abdominal fats and juices. Undress the shells, dip into the butter gravy and then chomp on the succulent white flesh. Do order the yeasty and salty
French Petite Baguette
(S$3) to soak up that roe infused sauce.
The
Manila clams
(S$8/100g) are more of a starter than a main course. I would say it's a good to have but not a necessity.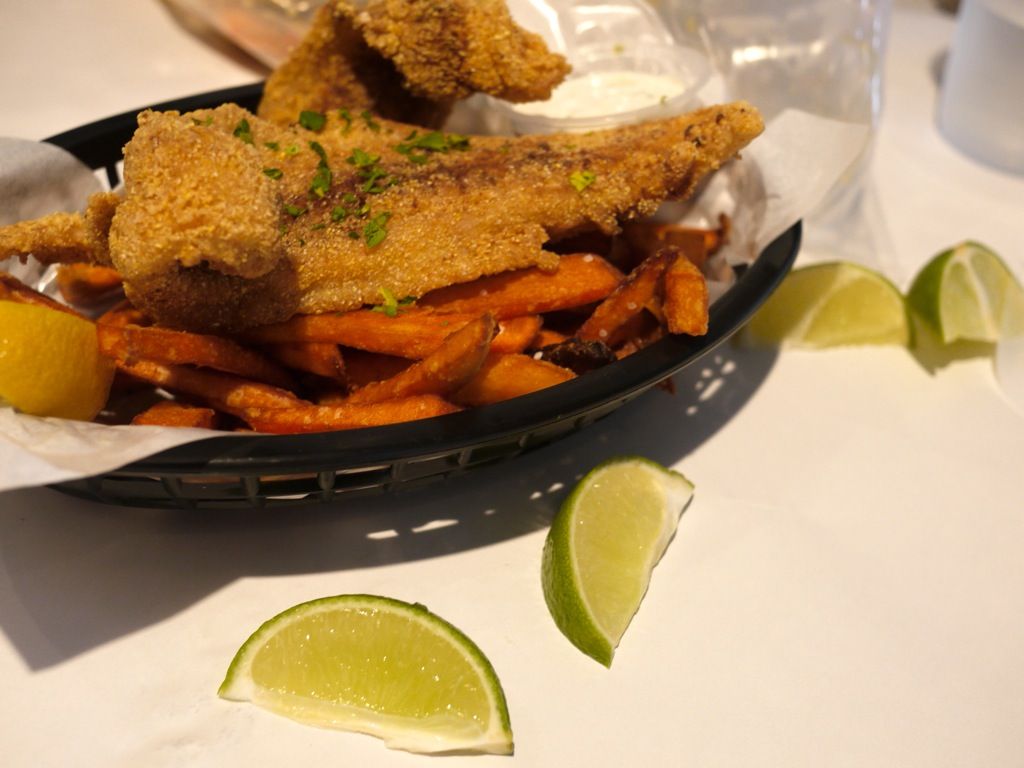 Other than the seafood boil, there are typical Creole dishes such as Catfish and fries (S$12), Gumbo, Buttermilk Frog legs and so on. I didn't quite dig the breaded catfish as the crust didn't have much flavor but my dining companions enjoyed it. We changed our fries to the Sweet Potato Fries (S$8) which were fantastic. This is one carb that i wouldn't mind eating.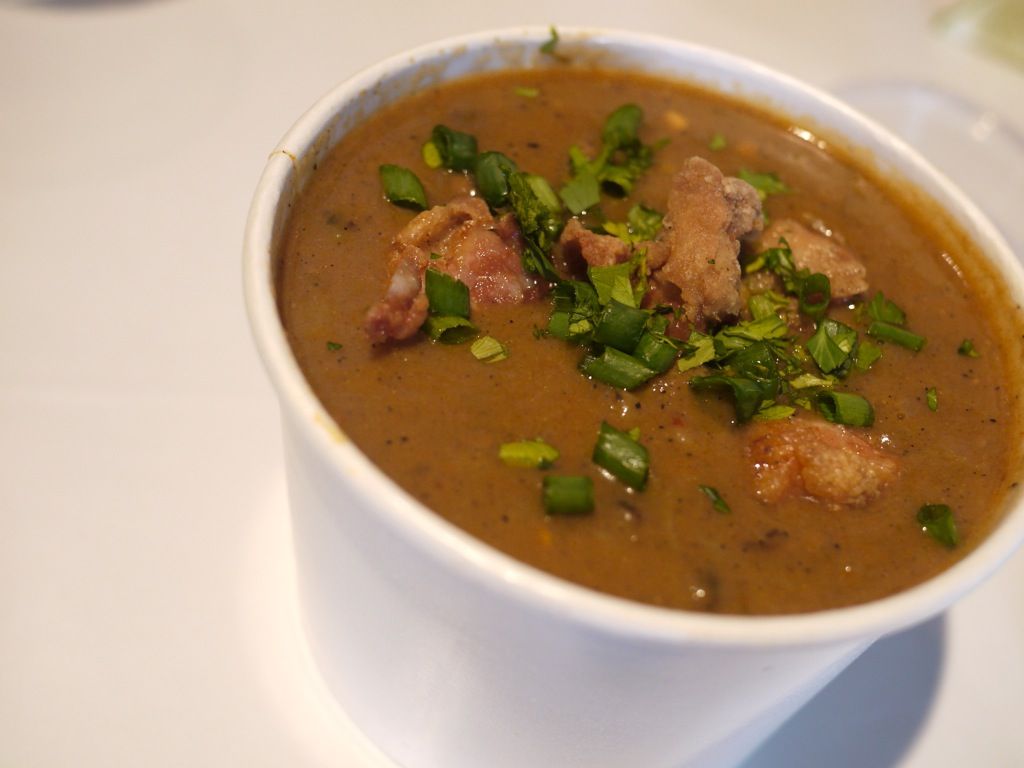 The
Chicken and Andouille Gumbo
(S$11), an everything-in-the-pot smoky stew thickened with Okra (lady's fingers), was a little overpowered by the commercial BBQ sauce taste. I couldn't really taste the okra as well. To be fair, this is my first time tasting gumbo so i'm not quite sure what it's supposed to be like. It felt like it was lacking in flavors. You could also order the smoked tender sausages on their own (S$5 for 6pcs).
Overall, it was a fun eating experience. Great place for a boys night out. Not quite the place to bring a date. I'm already looking forward to my next meal there. It's gonna be Lobsters and prawns in butter sauce (gonna request for less garlic)! Hop over to
Wimbly Lu
for some desserts after to complete your meal (it's just next door).
Cajun Kings
15-1 Jalan Riang
Tel: +65 6284 4426
Daily: 3pm - 10.30pm (closed Mon)