Restaurant: The Clan
As I will be starting on my new job come January, I said goodbye to my dearest friends at my old workplace. My wonderful diva CK was so nice to give me a special treat at The Clan at Bukit Pasoh, together with my skinnyfat twin.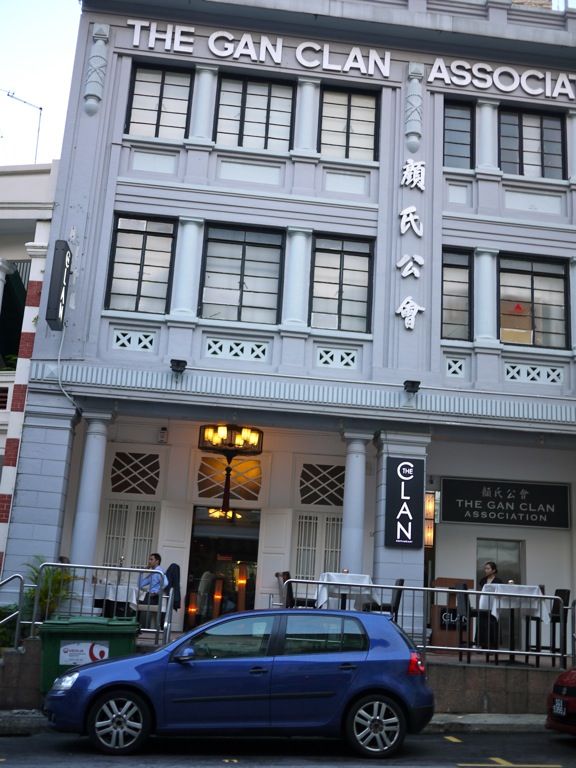 Bukit Pasoh is home to many good restaurants like
The Majestic
,
Oso
and
Magma
. The building that houses the restaurant is over a hundred years old and is rich in heritage (hence the name). I suppose this is fairly new as i didn't noticed it previously. The food served here is ironically not Chinese. Instead, The Clan provides
Modern European
dishes with an
Asian
touch (by that i mean Japanese).
What's great here is their high quality degustation set menu which allows for a million permutation of choices. The menu reminds me of Dozo, which does a Japanese version. I think they are by the same group, they even have similar dishes. Anyway it's cheaper at Dozo if you fancy Japanese food.
Lunch is a 5 course affair while dinner is 6 courses. With about 4-6 choices for each course, it is without a doubt that we took forever to decide what to have because everything sounded so good.
Without further ado, our Chef's starter.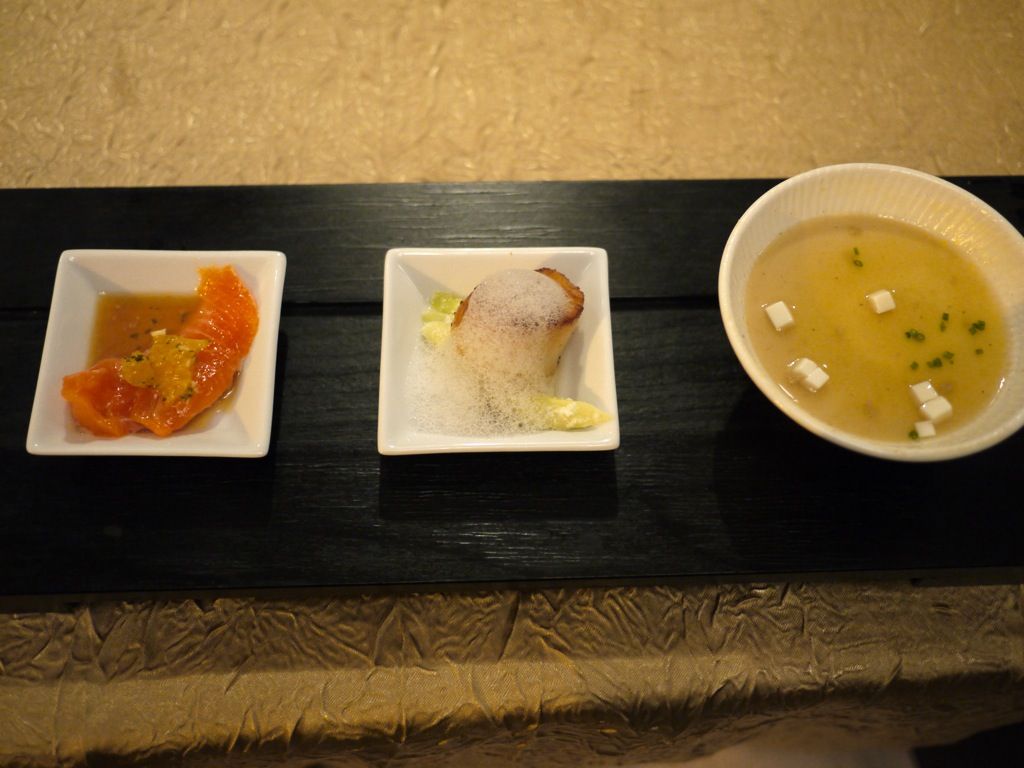 We were told to eat it from the right to left. The first is a
Foie Gras Chawanmushi
. While it tastes a little like the Chickadee snack (or chicken flavored twistees) instead of foie gras, it has to be the smoothest and silkiest steamed egg that i've had. The
pan-seared scallop
was sweet and bouncy. The last was a refreshing citrusy
new styled salmon sashimi
.
Next is the
Cold Dish
(for dinner only)
The
Alaskan king crab
with homemade karashi dressing was fresh and succulent.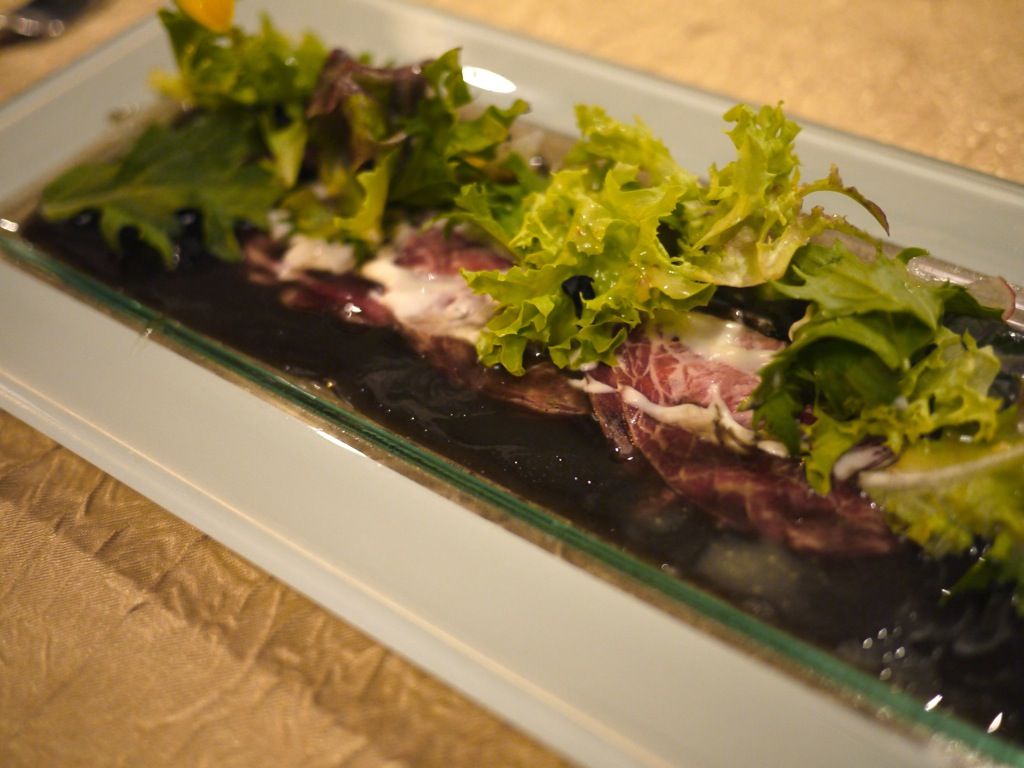 Beef carpaccio, truffle mustard salad in truffle teriyaki & horseradish sauce. Again, i compare this with the beautiful carpaccio cone at Dozo. This kind of pales in comparison due to the amount of beef. While it was tasty, i thought my meat was drowning in the truffle teriyaki sauce. I would have loved a bit more of the European flavor to it. Maybe i'll do the deep fried foie gras the next time.
Side Dish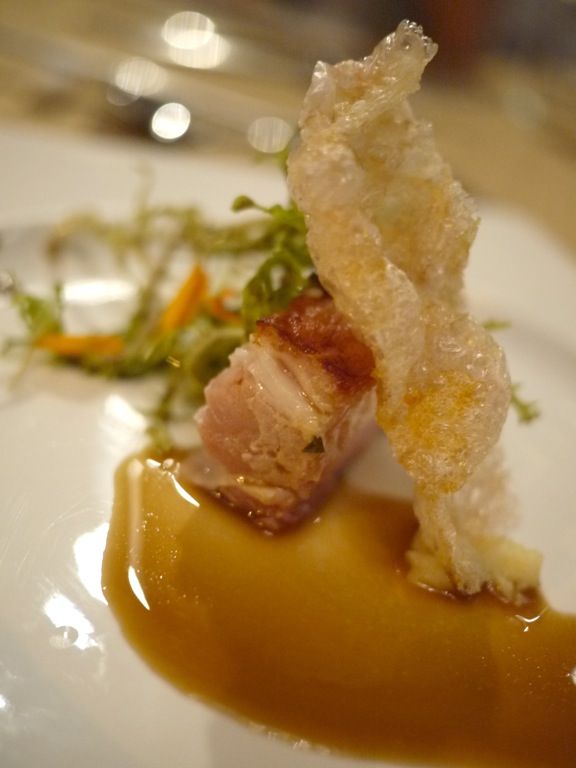 Kurobuta pork belly confit
w pork cracker & passion fruit sauce was stellar even though i could not bring myself to eat all that soft and melty fats. The meat was tender but there's another pork dish that would blow your mind away. Read on..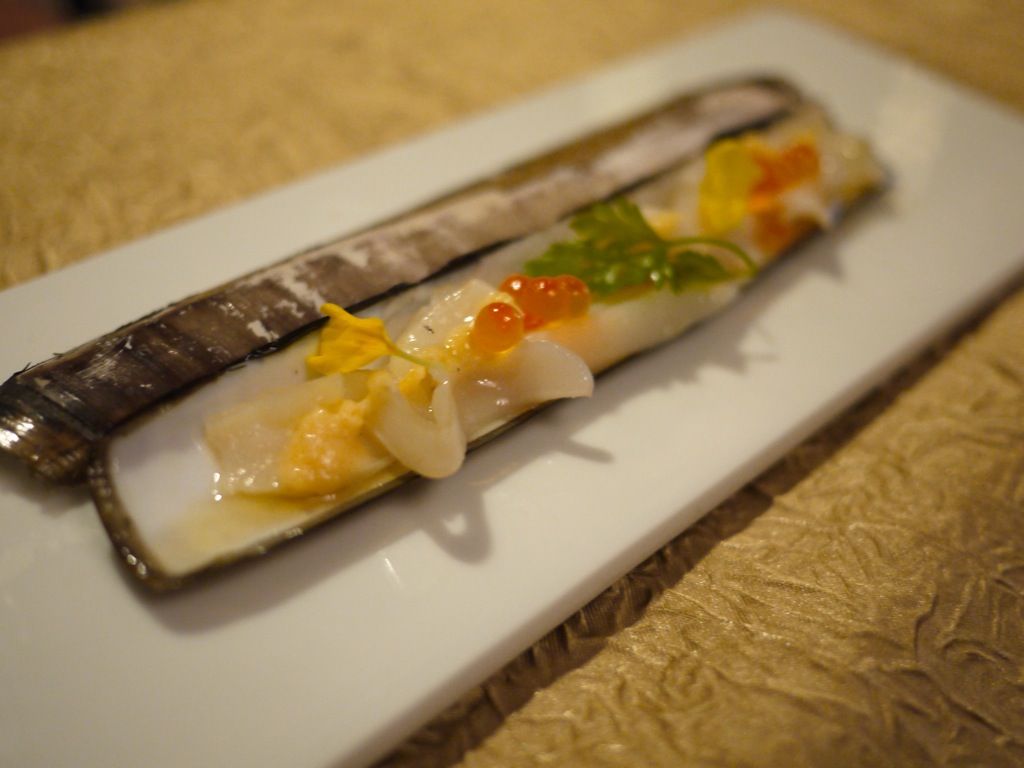 If you prefer something lighter, go for the
Steamed bamboo clam
with salmon trout roe drizzled with a light Japanese sauce. The clam was perfectly cooked to maintain that crunchiness. Seafood lovers would dig this.
Soup
My skinnyfat twin and i both had the
Crab bisque cappuccino
with truffle foam & prawn twister. This is kinda like a cold soup (more like room temperature). The prawn twister is exactly like a non-spicy hae bee hiam snack that we have during Chinese New Year. The soup is fragrant and the texture is like a smoothie. My only qualms is that it's a little sweet for a soup.
Mains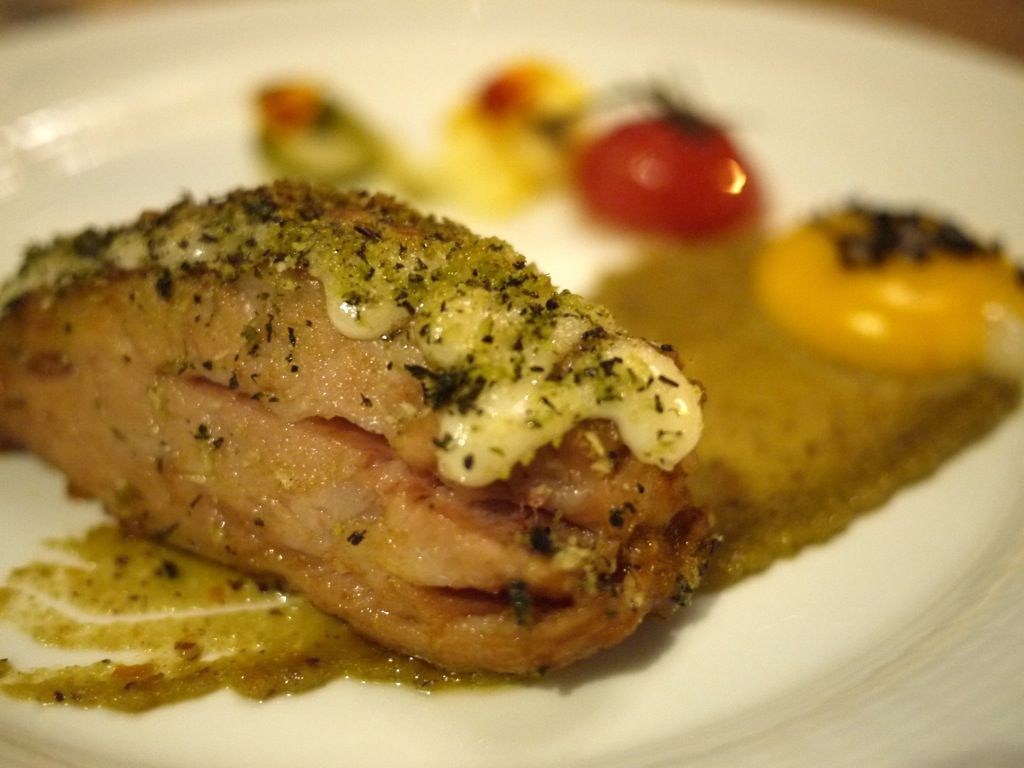 The
Kurobuta pork jowl
in pistachio puree with pickled zucchini & 64 degree egg yolk is absolutely sublime. Crispy on the outside, it breaks apart easily with a fork. The graininess of the nut complements the buttery meat very well. It is best that you coat each bite with the smooth yolk before devouring it.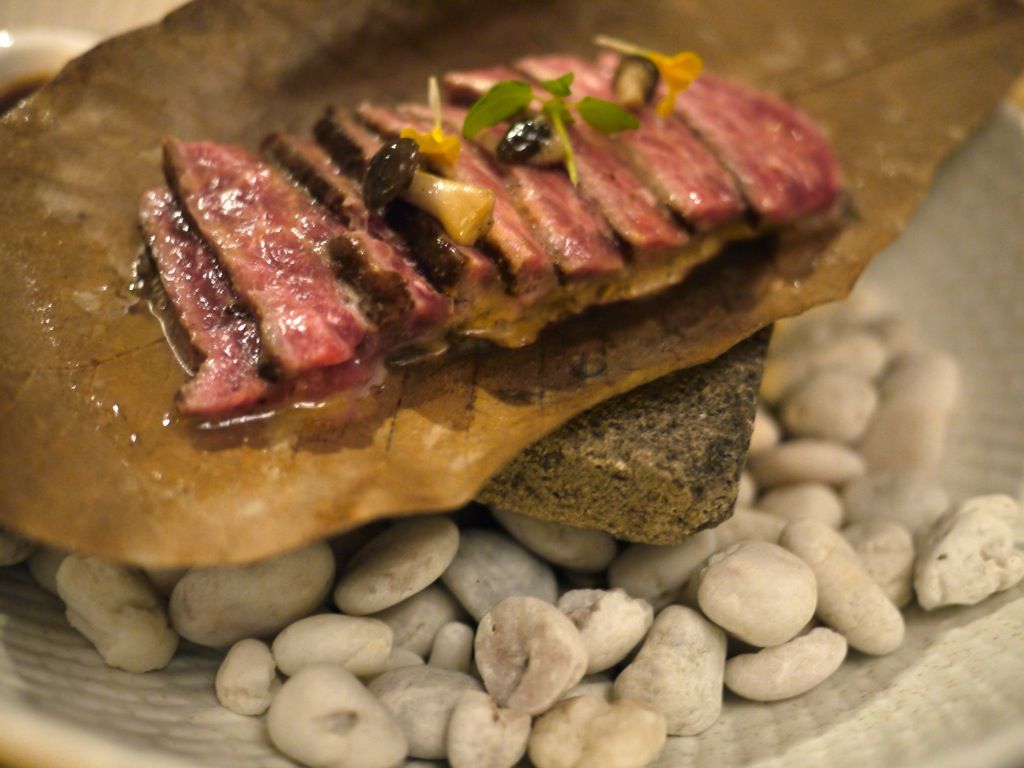 The
48 hours Beef short ribs
on Hoba Leaf with Lava Stone is also a crowd pleaser. The meat is absolutely tender and i love the aroma of the Hoba Leaf and how it infused into the meat. No sauce required at all. Take the meat off the leaf if you don't want the stone to continue cooking it.
CK also said the 48 degree poached salmon with Japanese broth is delish as well.
Desserts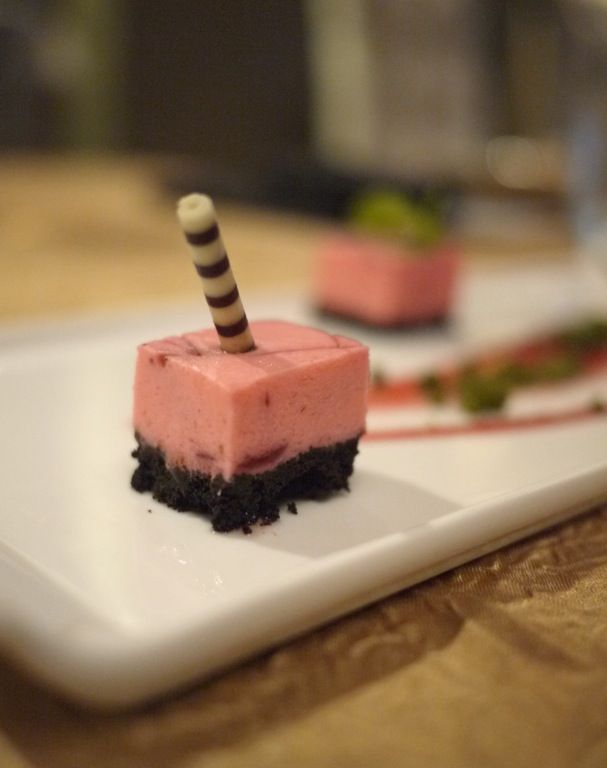 CK's Strawberry yogurt cake was very refreshing. I love that fizzy texture to the cake, it's like drinking a soft drink. Zing.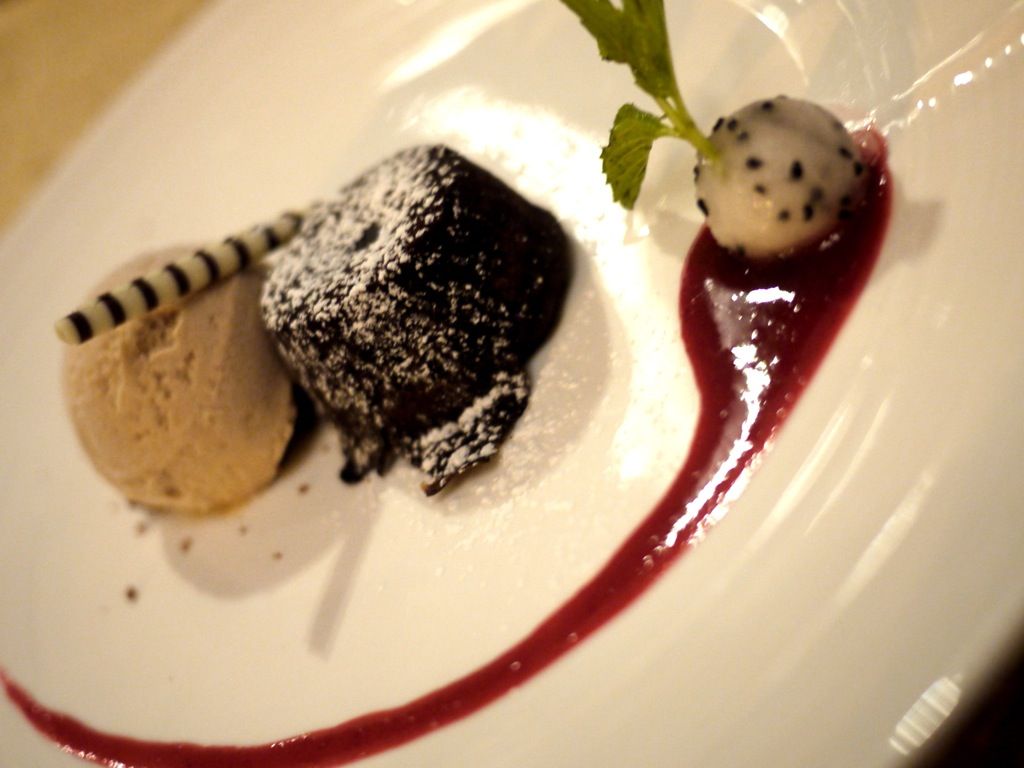 My Chocolate Lava with Homemade Gelato was small, possibly about 2inches, but i couldn't bring myself to finish it considering how i finished every morsel of the previous dishes. The hazelnut gelato was a little icy but i like the intensity of the nutty flavor.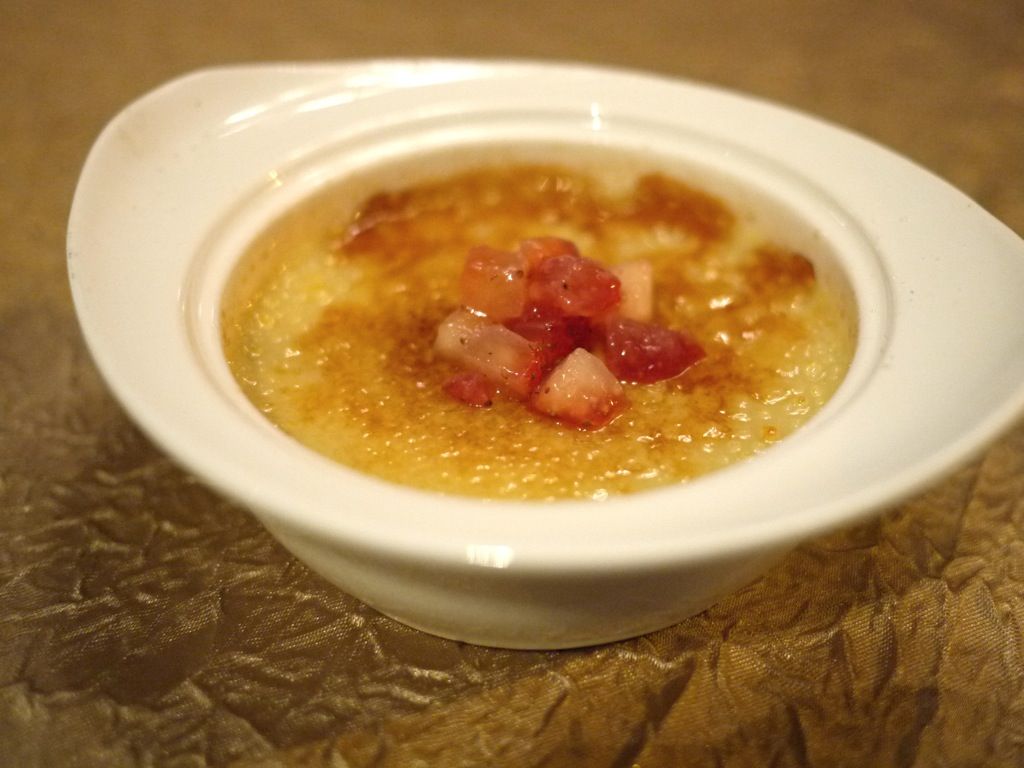 The Triple Espresso Creme Brulee sounds like a bad idea for dinner, especially if you intend to sleep at night, but the caffeine didn't feel as strong as it sounds. Nice texture too.
So the damage was only $62.80++ for a 6 course dinner. Now, that is simply fantastic. Great place for a slightly more indulgent regular dinner. It's a bosses' favorite too, evident by the number of towkays dining at The Clan that night. Now knock yourself out.
The Clan Restaurant
18/20 Bukit Pasoh Road
Telephone: +65 6222 2084
Lunch: 11.30am - 2.30pm (Last order 2pm)
Dinner: 6pm - 11pm (Last order 9.30pm)

​

​