Eat & Travel: Kam Leng Hotel & Suprette
Very often, Singaporeans associate areas/hoods of Sg with food/famous dishes/landmarks (of food again). When i think
Jalan Besar
, i think of the Eminent Plaza hawker center (even though i don't frequent it) and chinese food. However, recent development has seen the addition of cooler-than-thee coffee place
Chye Seng Huat Hardware
and boutique hotel
Kam Leng
and its resident restaurant
Suprette
.
Kam Leng Hotel
was first established in 1927 by a mysterious owner whose identity remains unknown till today and was recently reopened at the colorful Jalan Besar road. I very much dig the old school raw remodeled shophouse feel to the place and the room rates are very reasonable (from $99/night onwards). I've bookmarked this for a staycation. :)
Executive Queen Room (Credits: Kam Leng Hotel)
The
restaurant-bar-cafe Suprette
is quite the perfect choice for a light meal even if you are not staying at the hotel. The small and cosy set up has a really lean menu (5 mains for lunch/dinner) but i like that the dishes don't overlap in terms of similarity in taste/textures.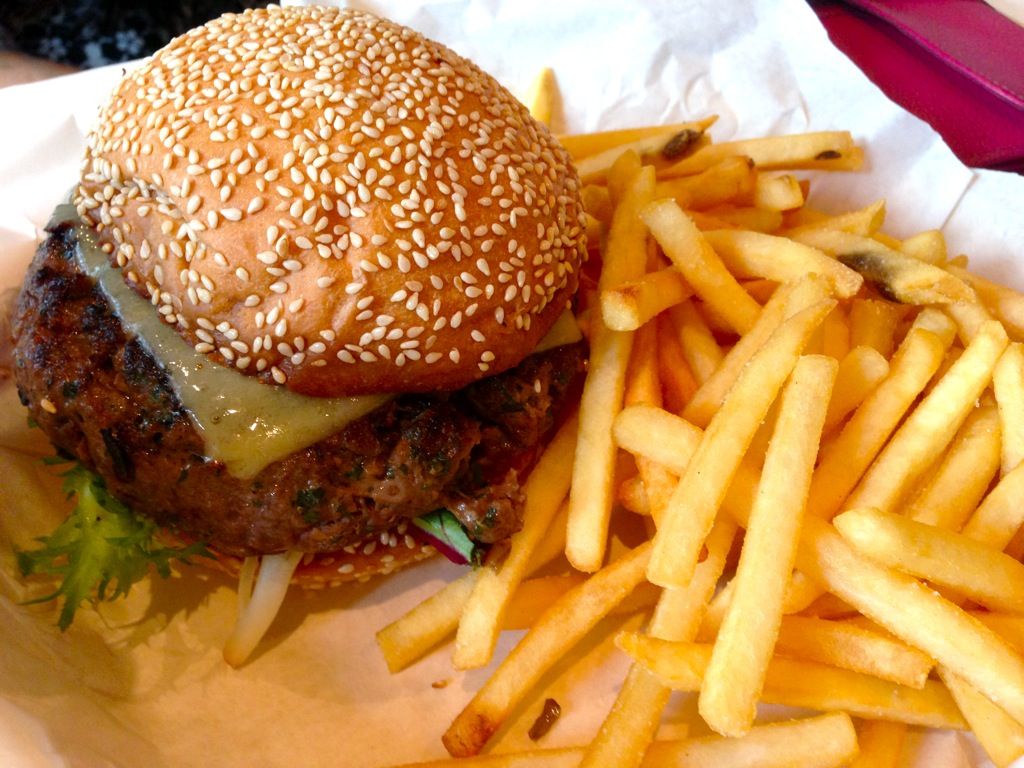 The Suprette Burger ($19) is a medium rare Beef patty orgasm. Well marinated and juicy with that slightly charred exterior, each bite was spilling with the essence of the meat. Garlic lovers would adore this burger but it may be slightly (just a lil) overpowering for others. Love the buttery crisp toasted sesame bun which really held the burger together nicely and tasted good even on its own.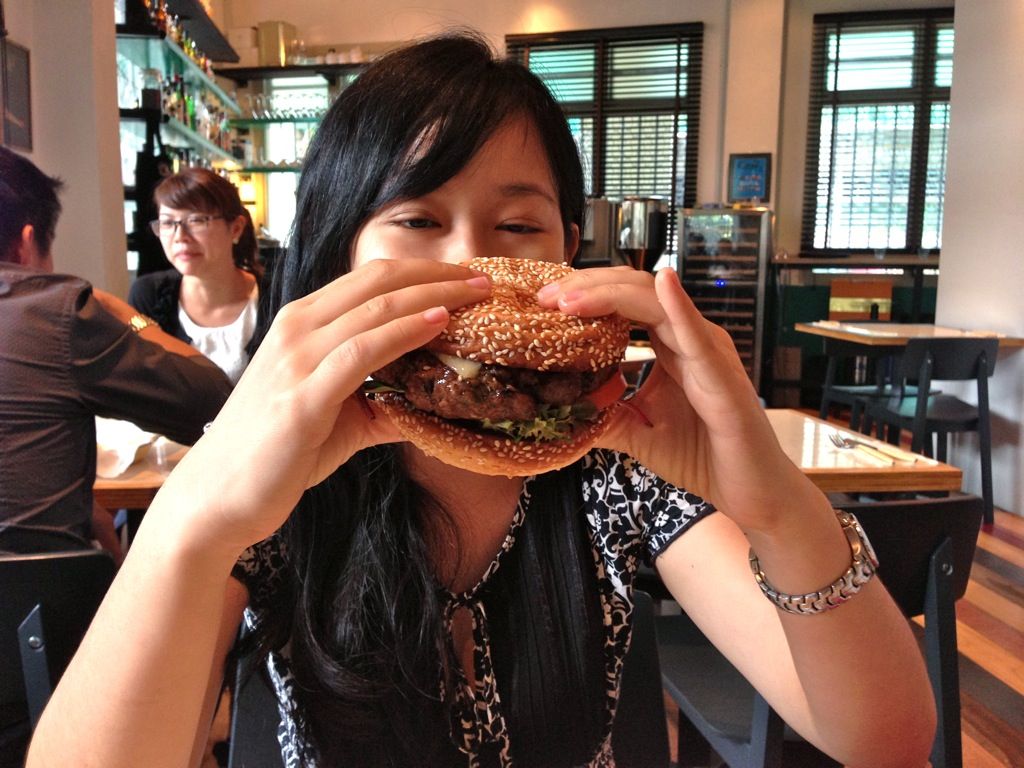 It's quite a sizable burger as evident from the picture above (thanks to sue for being my model). If the regular burger is not enough for you, top it with more cheese, bacon, mushrooms or avocado for $3 each or opt for the decadent foie gras for $12. The pile of shoestring fries will fill you up for sure even if the burger doesn't. I only wish there to be truffle fries though.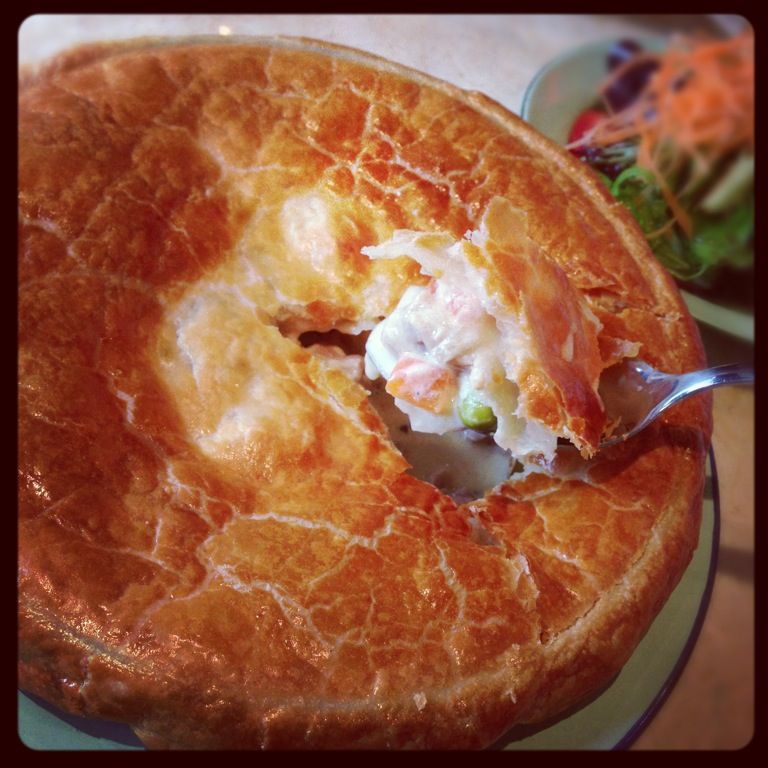 I chose the Chicken Pot Pie ($14), a glorious 7-8inch golden pastry sun. The buttery and flaky sheet envelops the creamy gravy of carrots, peas, potatoes and chicken that is held in the shallow iron pan. This has got to be the best Pot Pie i've had in ages. I think it's better than M Hotel's pot pie because it's not too creamy and heavy.

If you are a cheese lover, the Welsh Rabbit aka Cheese on toast ($13) would be your poison. It is plastered with a good 1.5cm of Gruyere cheese and the works and then toasted. The stinkiness and saltiness of the strong tasting cheese would knock you over (in the good way). The toast (2 slices) may look depressing next to the humongous burger but it is extremely filling. We liked the homemade bbq sauce baked beans (very refreshing) that is served with the toast as well.
We didn't get a chance to try the breakfast brunch offerings as it is served till 1030 on weekdays (but till later on weekends). The ricotta pancakes sound damn faboosh to me. Give it a shot and let me know if it's good! Dinner is similar to lunch and you could have the hangar steak and marrow for a more substantial something.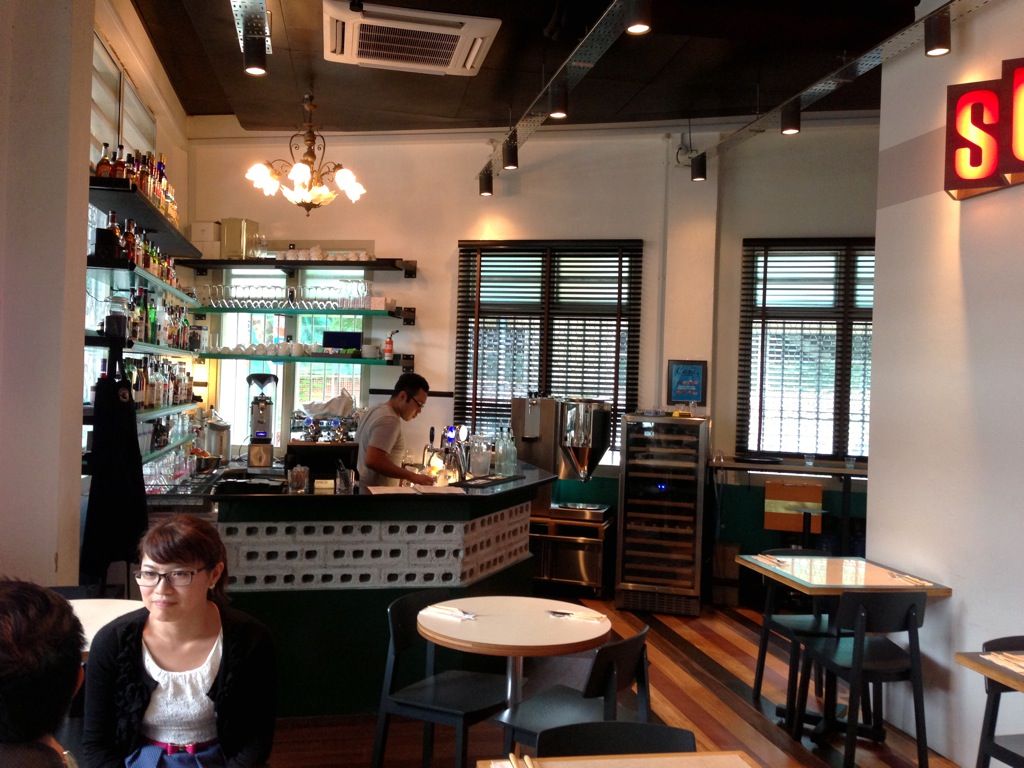 Suprette
383 Jalan Besar, Singapore 209001
Tel: +65 6298 8962
Mon - Thu, Sun: 7.30am - 11.30pm
Fri - Sat: 7am - 2am