Japanese Restaurant: Tomo Izakaya
Finding a decent dining spot in the City Hall area is quite problematic, especially with the skinny fat quirky criteria: We didn't want anything too mass, too crowded, too casual (urgh fast food) or too stuffy Where can 2 girls, dressed to kill in low backed dresses and sky high heels go for clean but flavorful food with a variety of textures and ingredients? Hmm..

Well, the answer is Tomo Izakaya at The Esplanade. I'm glad it's still pretty much a hidden gem since the Esplanade is some walking distance away from the main shopping belt. Do not let the lack of a crowd fool you into thinking that the food is bad. Check it out yourself.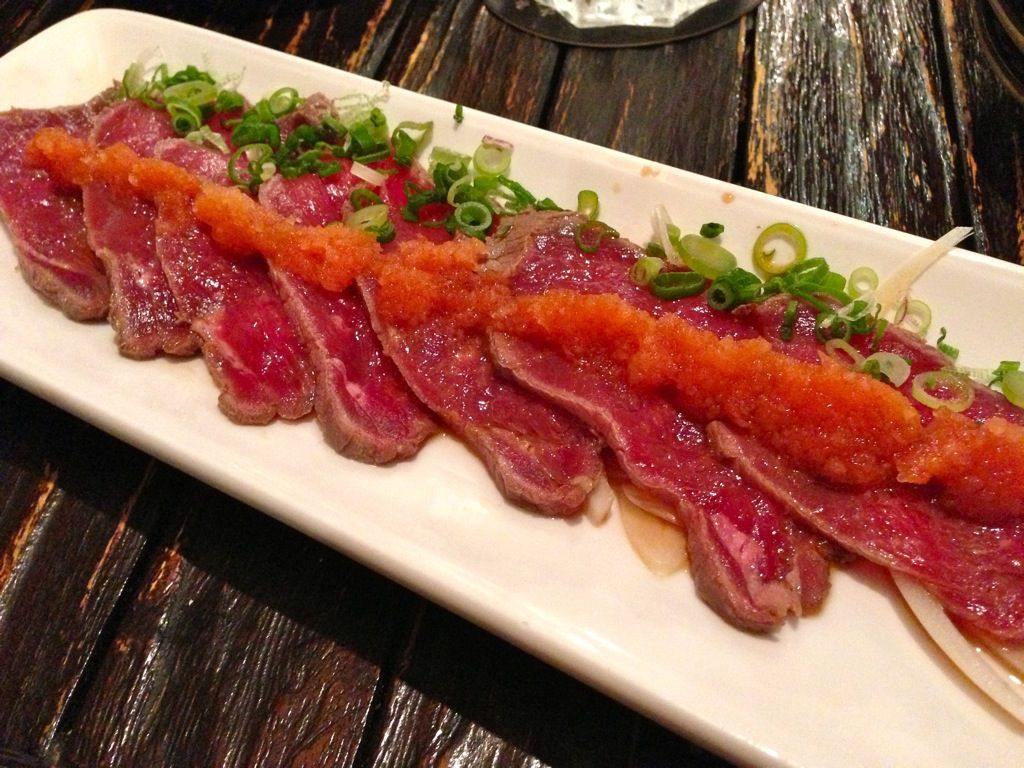 Gyu Tataki
($13) is the beef version of sashimi. Lightly seared on the outside then marinated with lemon, vinegar and soy sauce after, it was served with pounded ginger and spring onions on top of the rare meat. Very big slices of beef which really worked our jaws. There is none of that bloodiness or heaviness of the red meat. Oishi.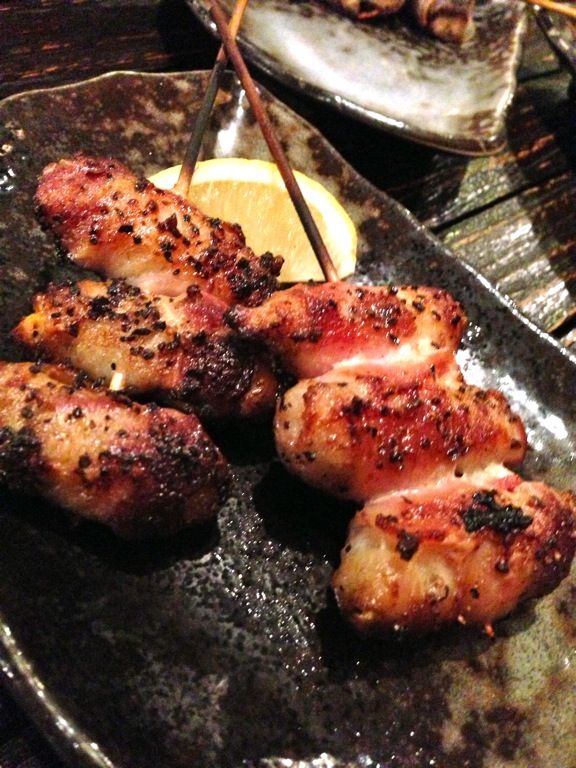 Skewers were next. Who could say no to
BBQ bacon wrapped
anything? The smokiness of the fatty pork flavored the succulent and sweet
hotate
chunks ($10), giving each bite a burst of juices and flavors.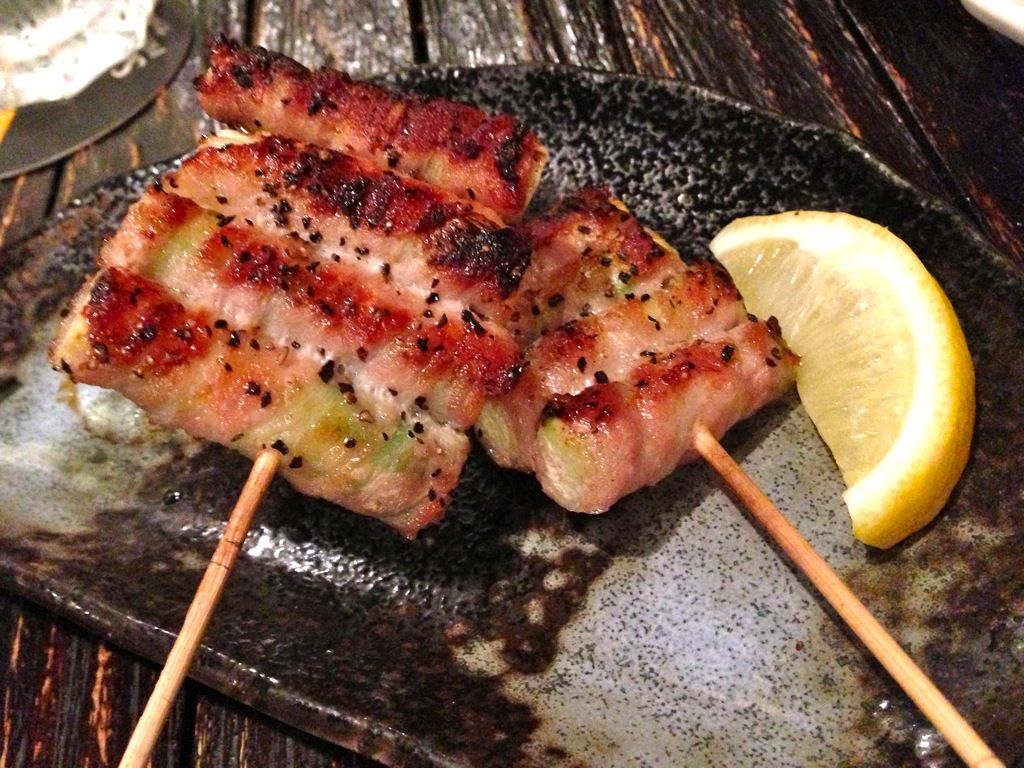 Greens of the night was the
Asparagus maki
($7). Crunchy healthy bits to make us feel a little less guilty from all the bacon. :P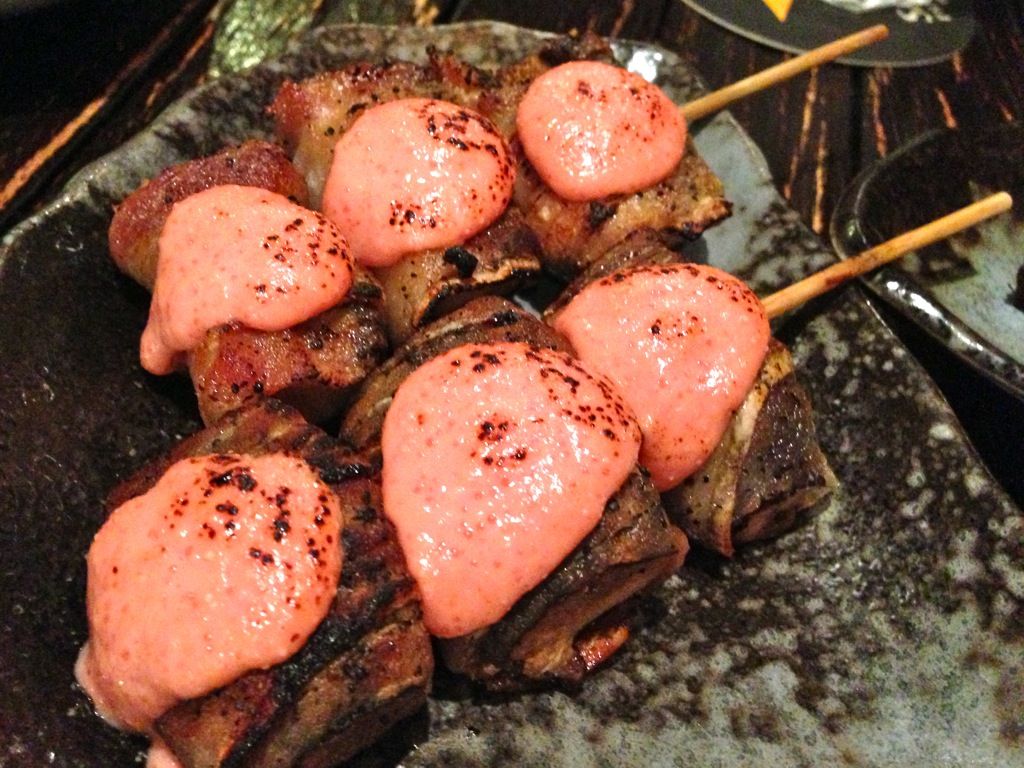 Shitake Mentai Cheese
($7) is a must order. The woody and juicy shitake goes perfectly with the crackling bacon and the mentaiko cream was simply the icing on the cake.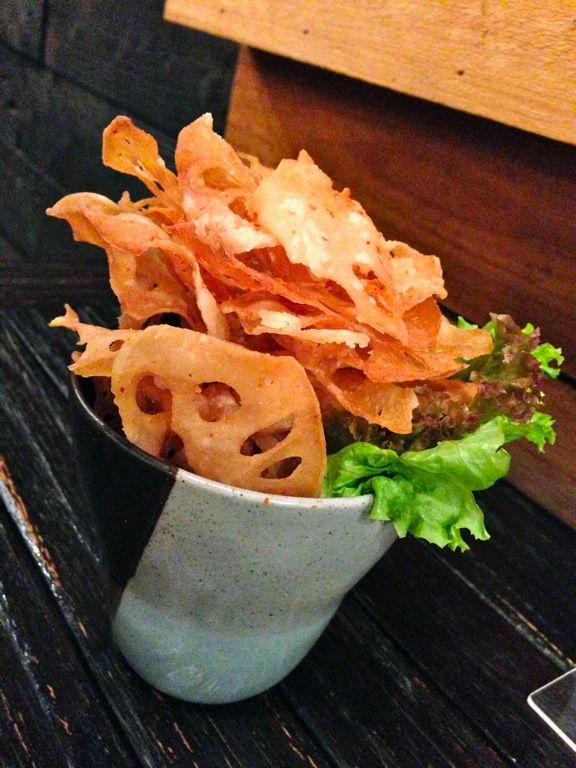 To break the monotony of the meat and bbq, we also had the
Renkon Chips
($6.50). This is our idea of healthy eating. Well at least it's lotus and not fries.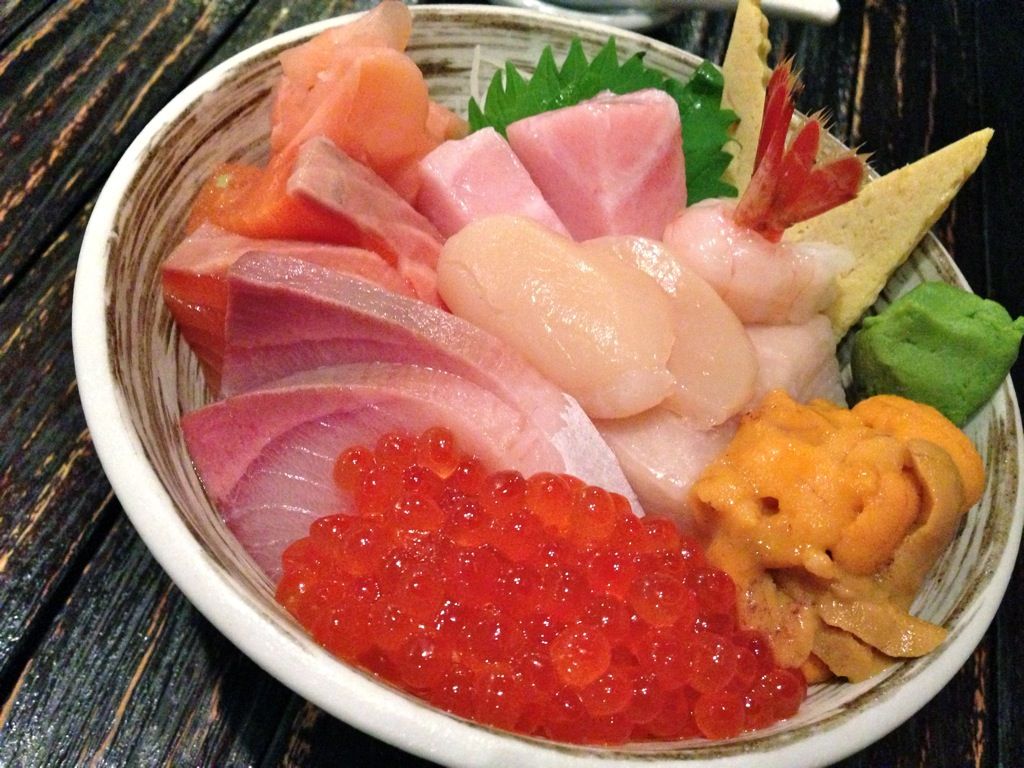 The
Tonkujyou Chirashi
($36) is really the highlight of the meal. The special chirashi is worth every bit of that 36 bucks even though it's a small bowl. Tomo is very generous with the fresh sashimi. The fatty toro was creamy with fats and extremely well marbled. There was so much uni and salmon roe to go around that we had to finish all the vinegar rice (which was delicious on its own too). One of the best chirashi bowls in town and reasonably priced.
Great place to chill out with the boys or girls. You'll sure be seeing me here more often. The other convenient location is at Clarke Quay and they open till later. Sounds like a TGIF plan already. ;)
Tomo Izakaya @ Esplanade
8 Raffles Avenue #01-09
Tel: +65 6333 0012
Lunch Daily: 12pm to 2.30pm
Dinner
Sun - Thu: 5pm - 11pm
Fri, Sat & Eve of PH: 6pm - 1am
Tomo Izakaya @ Clarke Quay
3A River Valley Road
#01-04 Clarke Quay
Tel: +65 6333 0100