La Brezza St. Regis Singapore
Dining in Orchard Road is a pain in the ass. As if the queues are not long enough, the deafening surround sound chatter kills my post-yoga zen-ness and brings out the raging monster in me. Thankfully, there're some places i know i can count on for some peace and quiet and one of them is La Brezza, a serene and tranquil Italian trattoria in St. Regis Singapore.
Our dinner tasting was a selection of dishes from the brand new a la carte menu developed by
Chef de Cuisine
,
Stefano Arrigoni
. Authentic specialties, perennial favorites to contemporary interpretations of the Italiano cuisine can be expected here.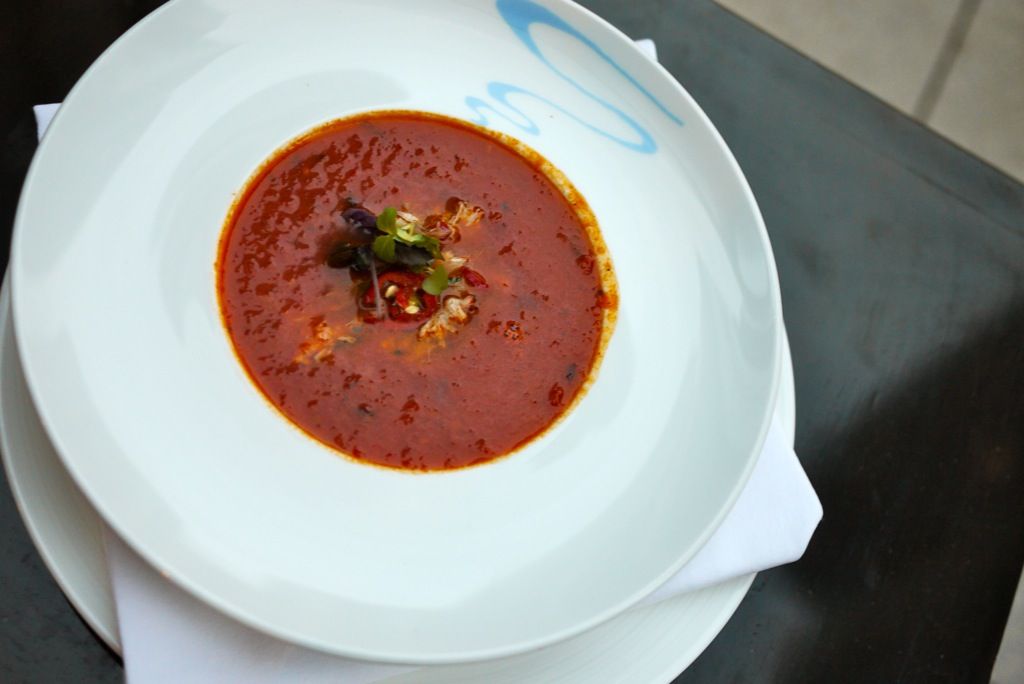 Fresh Pomodoro Zuppe ($18), a Toscany style Tomato soup with King Crab and Vincotto Wine sauce. A stimulating start to our meal with the tangy notes.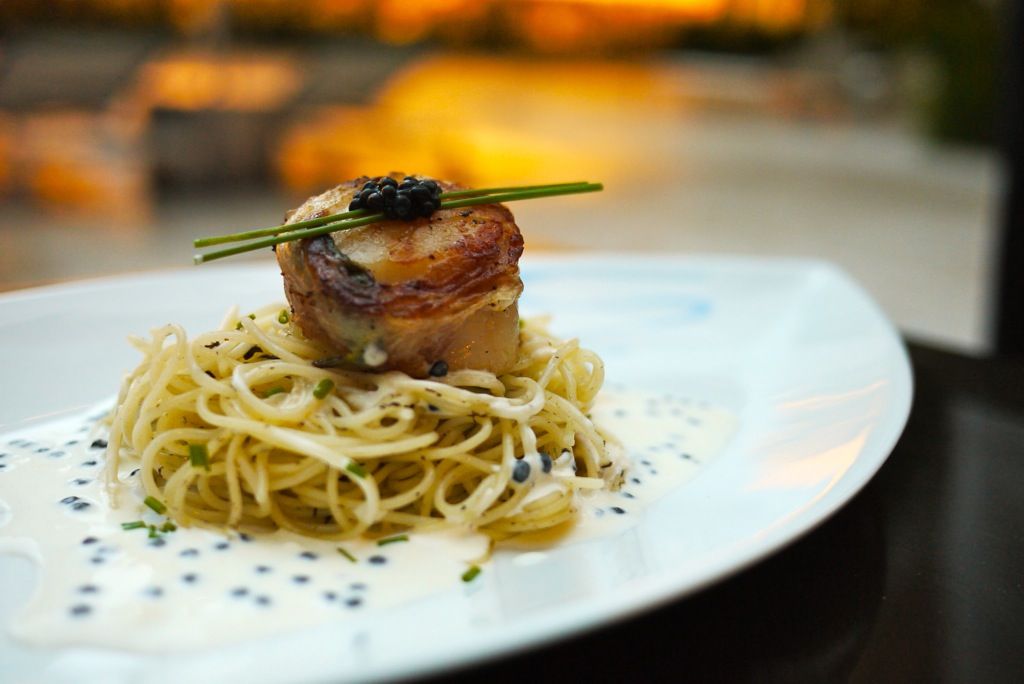 "Pettine" ($32) Pan seared Hokkaido Scallops wrapped in Pancetta, with truffled Angel Hair pasta and Caviar Sauce. This dish was quite delicate with texture of the Angel hair and the non smoky cured pork belly. The use of pancetta brought out the taste of the caviar sauce much better than if bacon were used.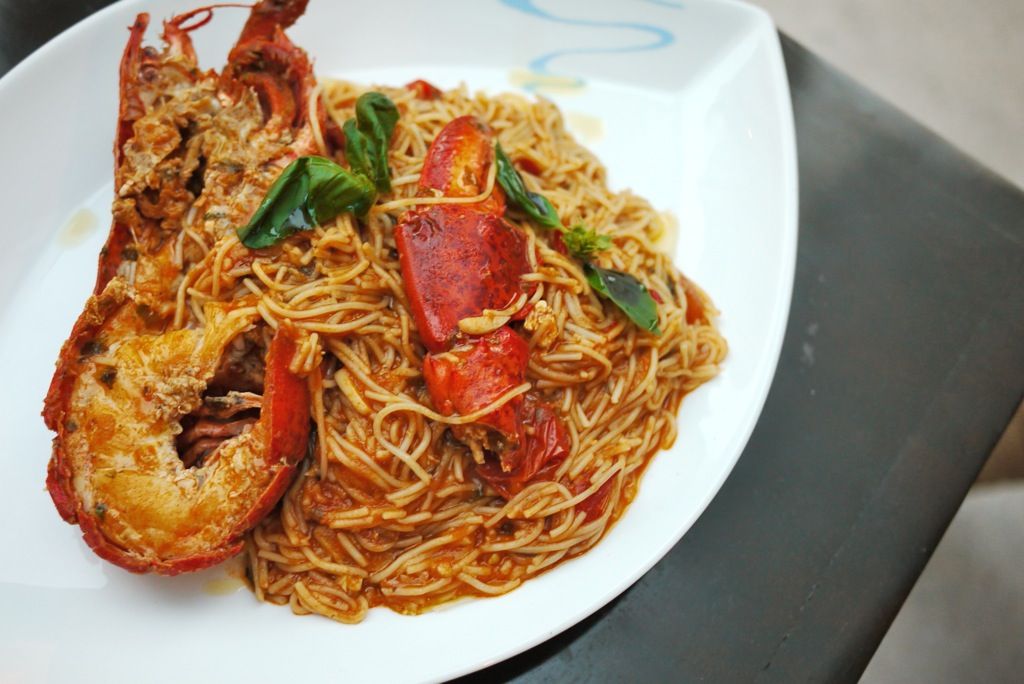 Another tomato based dish, this time a Boston Lobster Tagliolini ($48) served with sun-dried tomatoes and Italian basil in a white wine and tomato sauce. Love the vibrant colors that are so pop. I thought the tagliolini was a little overdone though.
If you like rice then the risotto would be an interesting choice. I like that the risotto was light tasting yet buttery risotto. No stock was used in the cooking of this dish. Instead, Barolo Wine, Pecorino and a reduced sweet Saba (an unfermented grape juice) were used and I could taste and smell that lingering perfume of the wine with each mouth. Served with Sous Vide Oxtail ($38).
Pappardelle is my new favorite pasta. I love how it mops up all that meaty sauce and meat. And this homemade whole grain pasta took away all that carbo guilt i felt. It's whole grain after all :P I had to stop myself from devouring the flat pasta with flavorful pulled venison with truffle oil and pecorino ($40).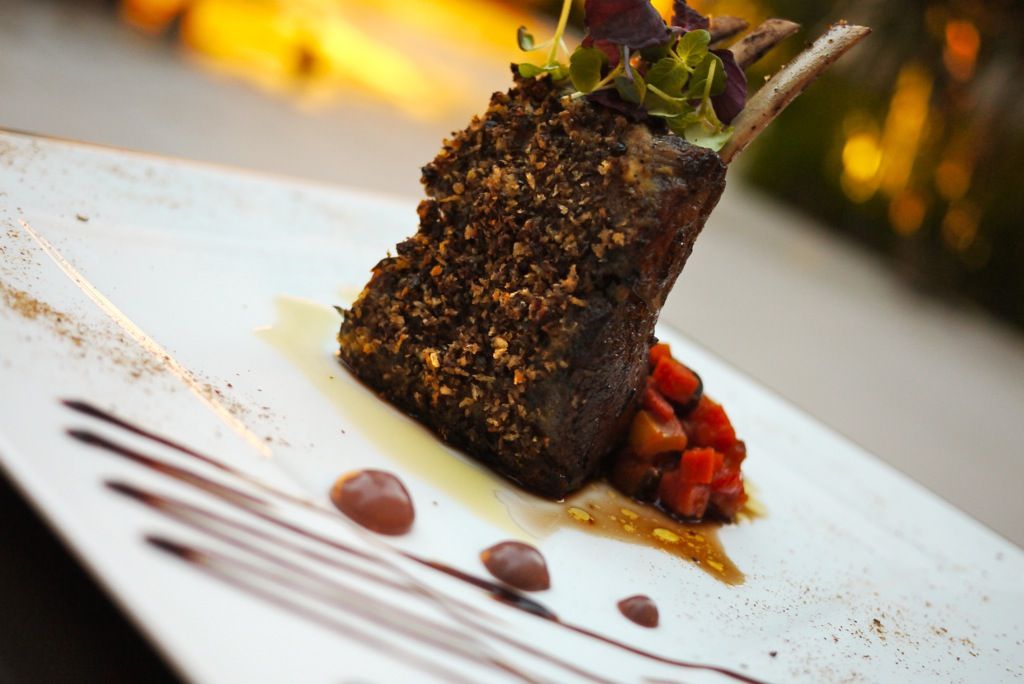 The slow cooked Australian Lamb Rack crusted with Kalamata Olives was an interesting combination though i enjoyed the vegetables caponata more than my very raw lamb. When done medium rare, the meat was tender and juicy but i guess i was scarred by the really raw meat which made me feel like a cave woman.
We tried a 2 pizzas and a Calzone but my favorite was the Proscuitto ($38). Savory Parma ham with creamy Stracciatella and stringy Mozzarella cheese and that sweet sun-dried tomato chunks on top of a crispy tin crust. Yummeh. The Calzone is good for vegetarians and if you like olives.
Doesn't the Tiramisu look too pretty to be eaten? This is my favorite dessert since young and La Brezza does it good with the strong coffee, liqueur and light mascarpone cheese. I left none on the plate even though i was stuffed.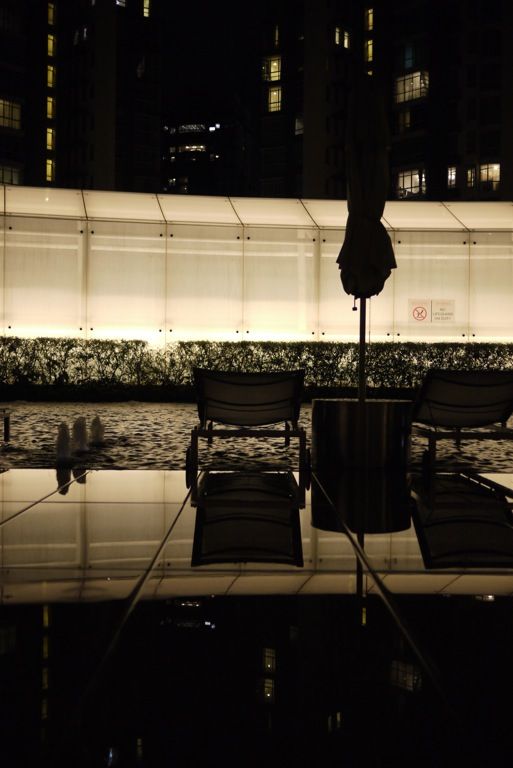 Under the stars.. This is why La Brezza is my ideal chill out spot in town. :)
La Brezza also does a Prosecco Brunch every weekend from 12 to 3pm and it's only $98++ per person with free flow of Prosecco D.O.C.G Adami. The way i see it, this is a perfect legit way to get high with the girls over gossip and good food.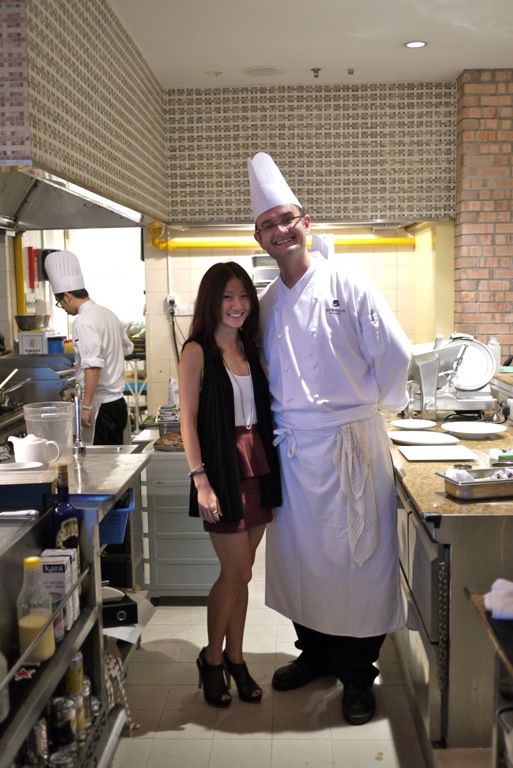 Thank you
St. Regis Singapore
and the painfully shy
Chef Stefano Arrigoni
for hosting the dinner.
La Brezza
St. Regis Singapore
29 Tanglin Road, Singapore 247911
Tel: +65 6506 6884
Daily: 12 - 10pm