Department of Caffeine
Adding another count to my Duxton food list. This time it's Department of Caffeine (D.O.C.), as recommended by my readers! You guys have perfect taste (Just like me haha!)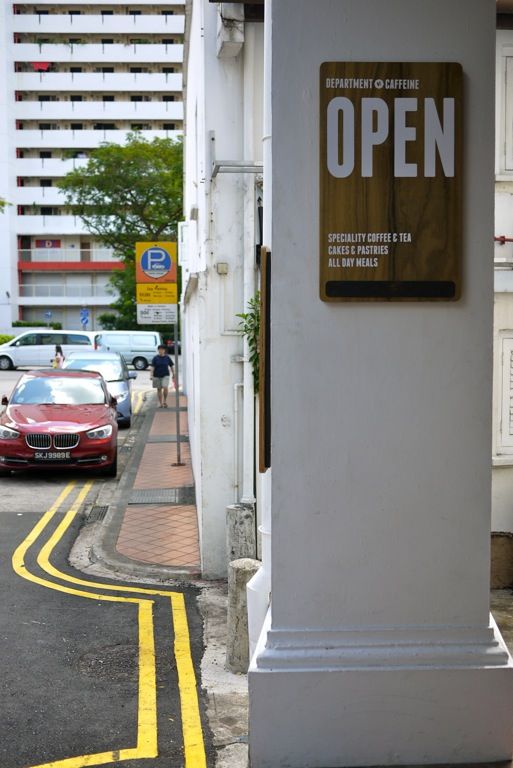 I didn't realize that it's possible to make a reservation! I suggest that you do so on the weekends because it gets really packed. And for a good reason.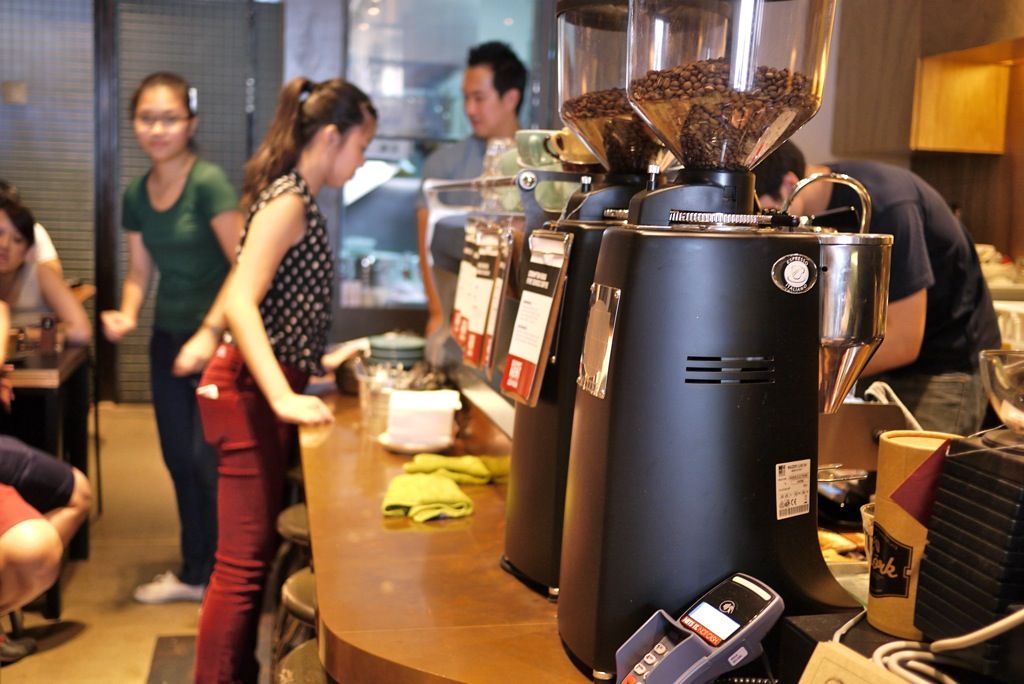 The boys were busy behind the counter, grinding beans and steaming milk non stop. Despite the crazy crowd, they were meticulous with their latte art.
Swan in Mocha no. 1.
Heart in Mocha no. 2. They noticed that i was rather annoyed as my drink took forever to come even though we placed both orders at the same time. Machine had to be recalibrated so this grumpy girl had to wait for her cuppa. :P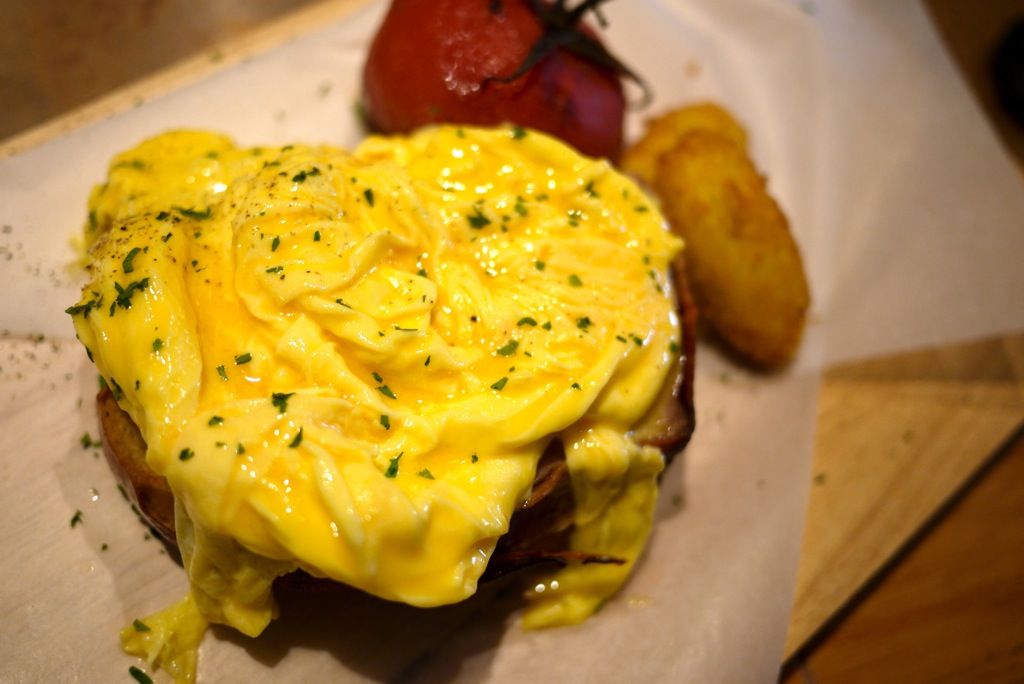 My
D.O.C. Breakfast Platter
. Scrambled eggs and bacon wrapped meatloaf on toasted brioche served with tomato confit and cheese bocconcini ($18). The cheese boccincini was just divine. Melted creamy cheese that is soft with a nice pull, coated with a breaded golden crust that is crunchy and buttery. Orgasmic. I was just a little annoyed when S took 1 of them. DOC should just sell this as a side.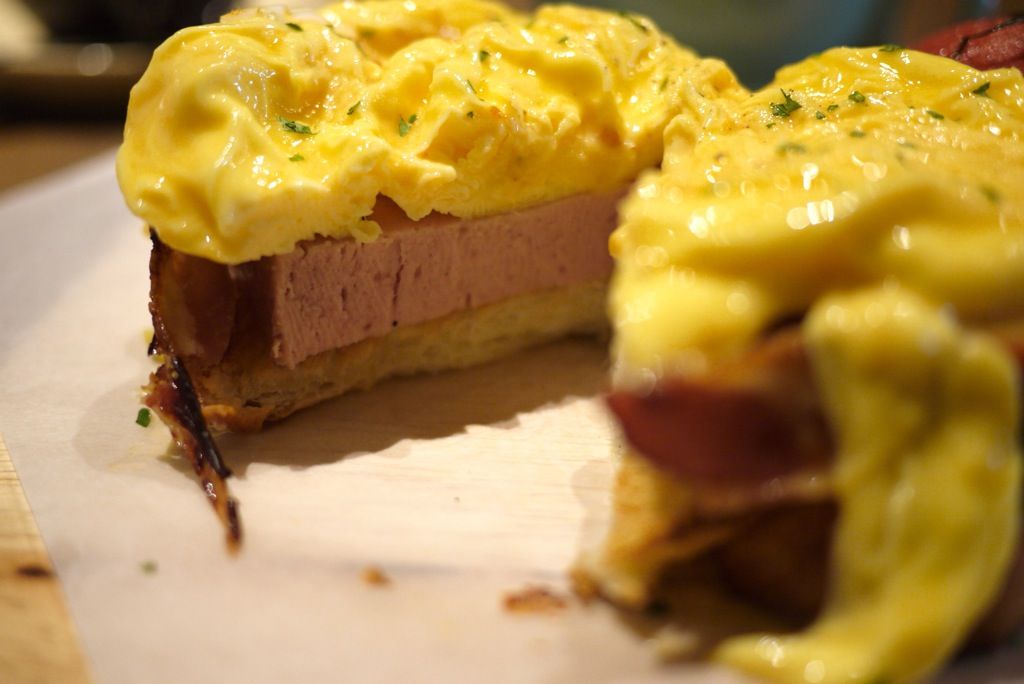 The meatloaf is actually Spam so i wasn't very much impressed. Meh. The eggs were pretty good though. Brioche not too impressive as it was rather compressed and a little hard.
C had the 8Hr Pulled Pork sandwich with house BBQ sauce and carrot and coriander coleslaw ($15). This was a refreshing sandwich and i liked that the BBQ sauce wasn't too overwhelming. The toasted bun was pretty yummy too.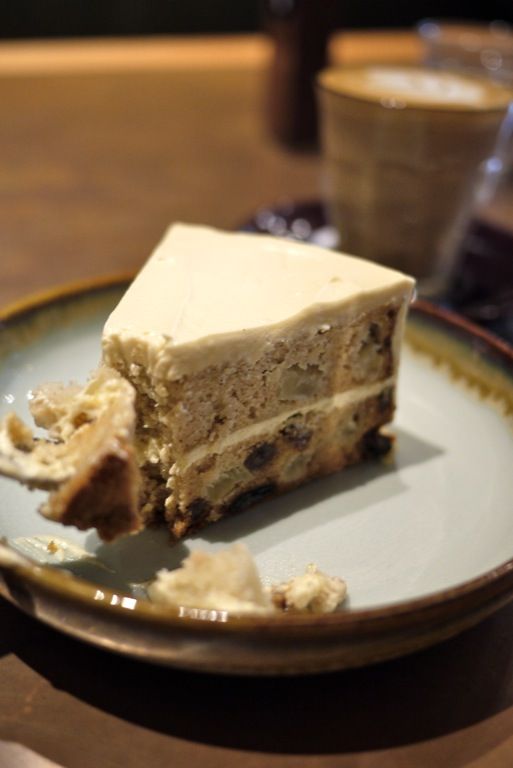 I made space for some dessert. I mean after all, what's brunch without something sweet to end it off right? I went with the Olive Oil and Apple Cake as recommended by one of the boys at the counter. My criteria was that the cake has to be moist. And this was a great recommendation. Everything was just right. The apple was of the right size and right texture (not too soft or hard); an angel touch of cinnamon and a light cream that gels all the ingredients. Perfection.

For your brunch consideration! Enjoy.

Department of Caffeine
15 Duxton Road
Tel: +65 6223 3426
Weekdays: 10.30am - 7.30pm
Weekends: 9.30am - 7.30pm