Brasserie Les Saveurs
I do love the
St. Regis Singapore
for its array of delectable dining options. There's
Yan Ting
for fine dining Chinese cuisine,
La Brezza
for casual Italian and
Brasserie Les Saveurs
for everything else. Out of the lot, i could see myself dining at BLS most often. Champagne Brunch, Afternoon Tea, French dinner.. there's hardly anything BLS can't execute with panache.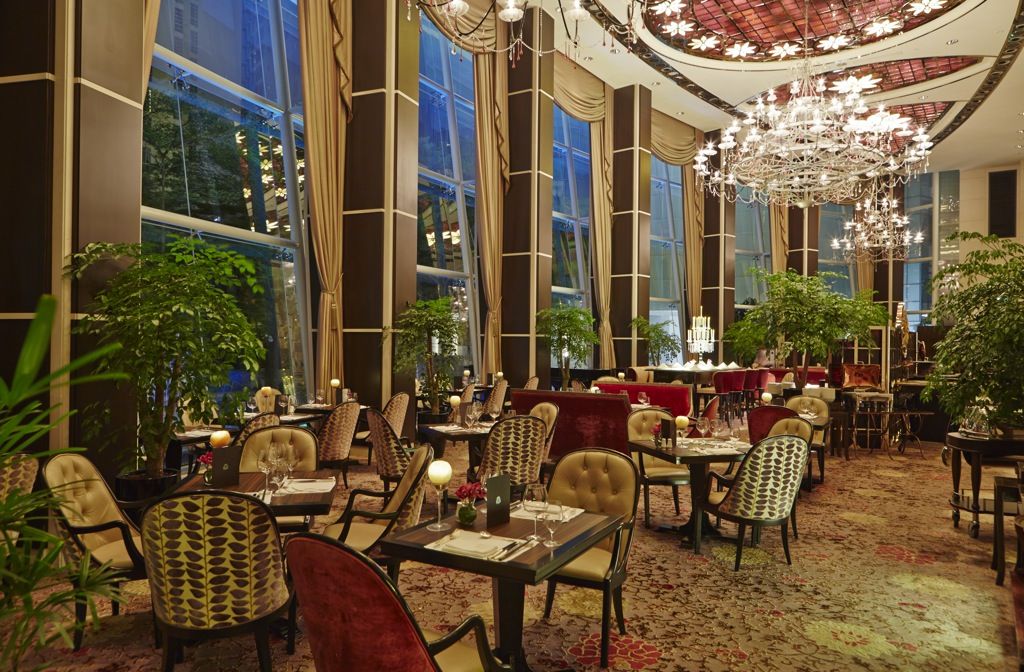 In fact, this was my third time dining at Brasserie Les Saveurs. This time i sampled the a la carte dishes.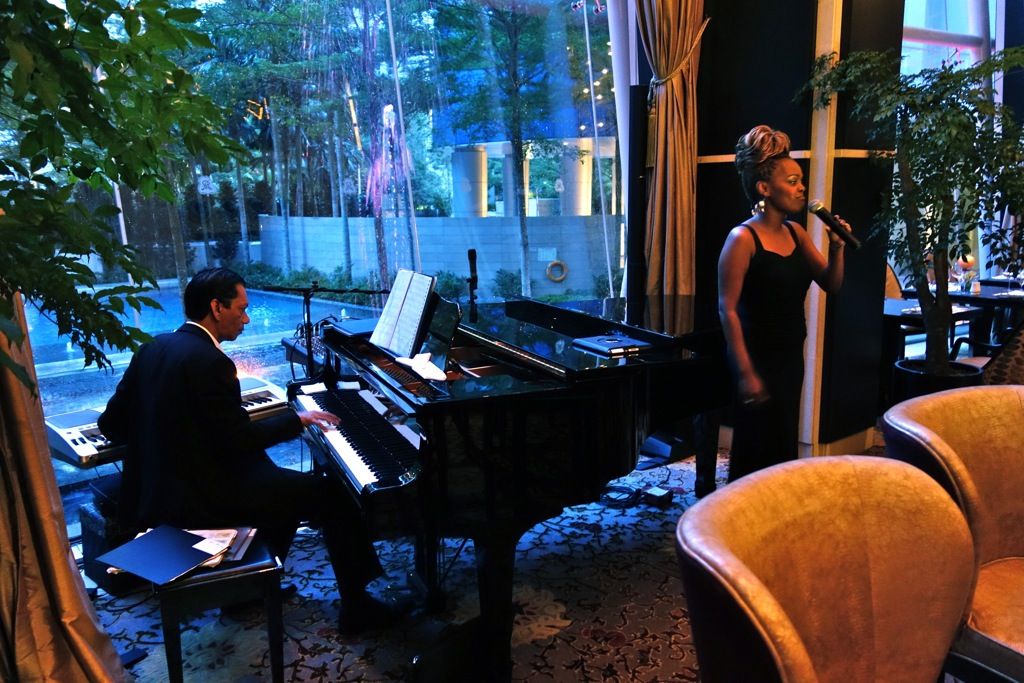 As we waited for our food to be served, we were serenaded by the lovely music.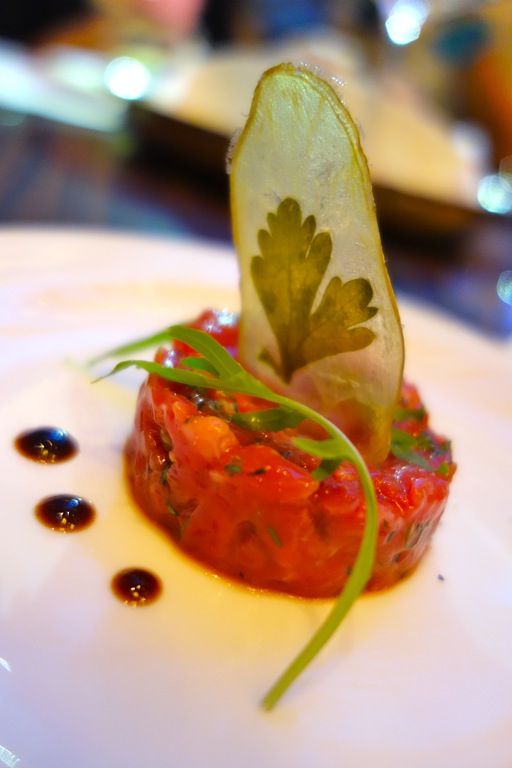 Our amuse bouche was the Steak Tartare. Light seasoning was used in this version of the tartare. Despite the thicker slices of the meat, the dish was silky and smooth, as was the flavor of the meat.
Second course was the Salade Nicoise. I can't never get enough of salads and this was refreshing with a touch of sweetness. Black pepper seared yellow fin tuna, mesclun leaves, quail eggs with marinated anchovies, green beans and Kalamata olives.
Next we had the
Bouillabaisse Facon Les Saveurs
which is a Fisherman's seafood stew slow simmered with fennel and saffron. While the seafood were fresh, i found the dish lacking in the rich seafood flavors that i'm accustomed to in a traditional bouillabaisse. I much enjoyed the lovely Rouille sauce with crusty bread as that added more robustness to the dish.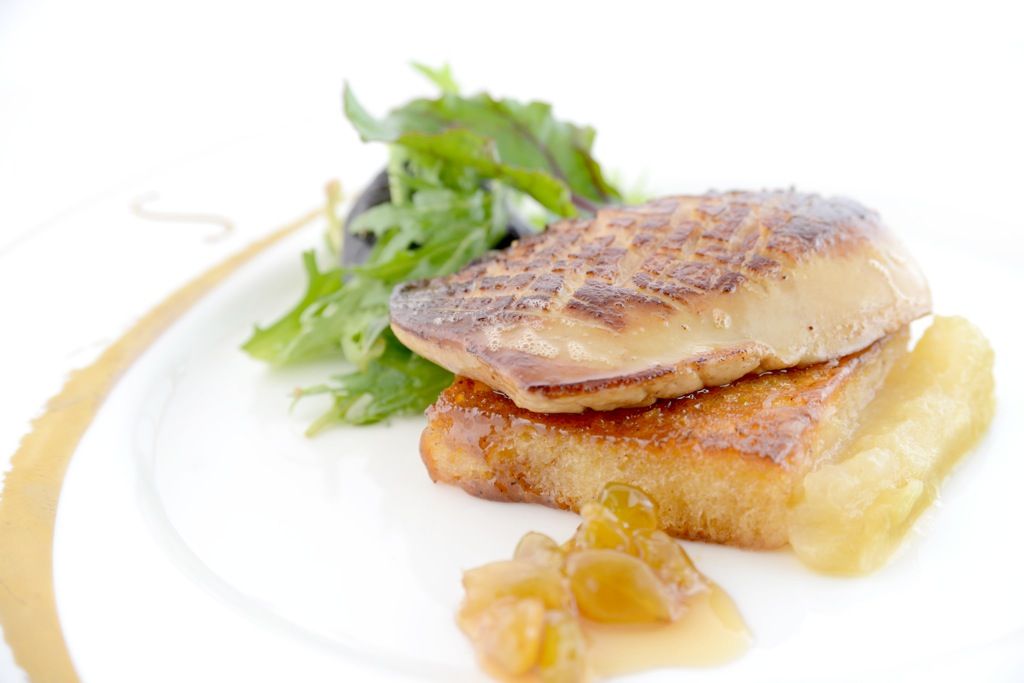 I could die many times over as long as i get my pan seared
Foie Gras Poéle
. BLS version is that with apple and rhubard compote, "sauternes" reduction raisins and brioche toast. Remember to separate the brioche from the compote asap so that it doesn't get soggy.
My favorite dish of the night was the Le Homard Thermidor. Huge Boston lobster flamed with cognac, mushroom bechamel sauce and gratinee gruyere. This is exactly how i love my baked seafood, with lotsa cream and cheese but still maintaining the sweetness of the crustacean. Oh and it's HUGE. Did i mentioned that already?
Then came the Filet Mignon Sauce Au Poivre, a grilled beef tenderloin served with a dense truffled mashed potatoes and peppercorn sauce. Our fillet was served a little done for my liking. We should only eat medium rare steaks. The dense and starchy truffled mash cannot be missed. Despite my exploding tummy, i couldn't stop myself from eating it.
Dessert was the Le Gateâu À La Banane- Banana mousse cake and apricot compote, mango salsa, banana and ginger ice cream. I'm not a fan of mousse cake or bananas so i'd be biased. The ginger was kinda lacking in the ice cream and hence the overall combination fell a little flat with all the banana flavor.
Other than a la carte dishes, Brasserie Les Saveurs also has executive set lunches on weekdays, weekend afternoon tea (with a full scone bar!) and Sunday Champagne brunch. For dinner, they also offer a set meal with a semi buffet for $88/pax. Found BLS quite perfect for all dining occasions. From business lunches to vibrant afternoon tea (they have a scone bar!!) and tea dances, to evenings of gastronomic dining, BLS does everything well. Oh and there's also that giggly Champagne Brunch on Sundays.
Brasserie Les Saveurs
The St. Regis Singapore, 29 Tanglin Road
Tel: + 65 6506 6866
Daily: 6,30am – 11pm
Sunday Brunch: 12 - 2.30pm