Travel safe with DBS TravellerShield
As a jetsetter, nothing can be more derailing than travel screw ups and last minute surprises. At the frequency i'm flying around, a comprehensive travel insurance plan is certainly required. It was a dark dark day when i missed my connection and was stuck in Dubai for a good 12 hours with little juice on my phone and without my personalized toiletries. Nightmare for every girl I swear. Or that time when our new camera was stolen at the start of our London trip. Thankfully insurance covered some of that emotional trauma with some monetary compensation.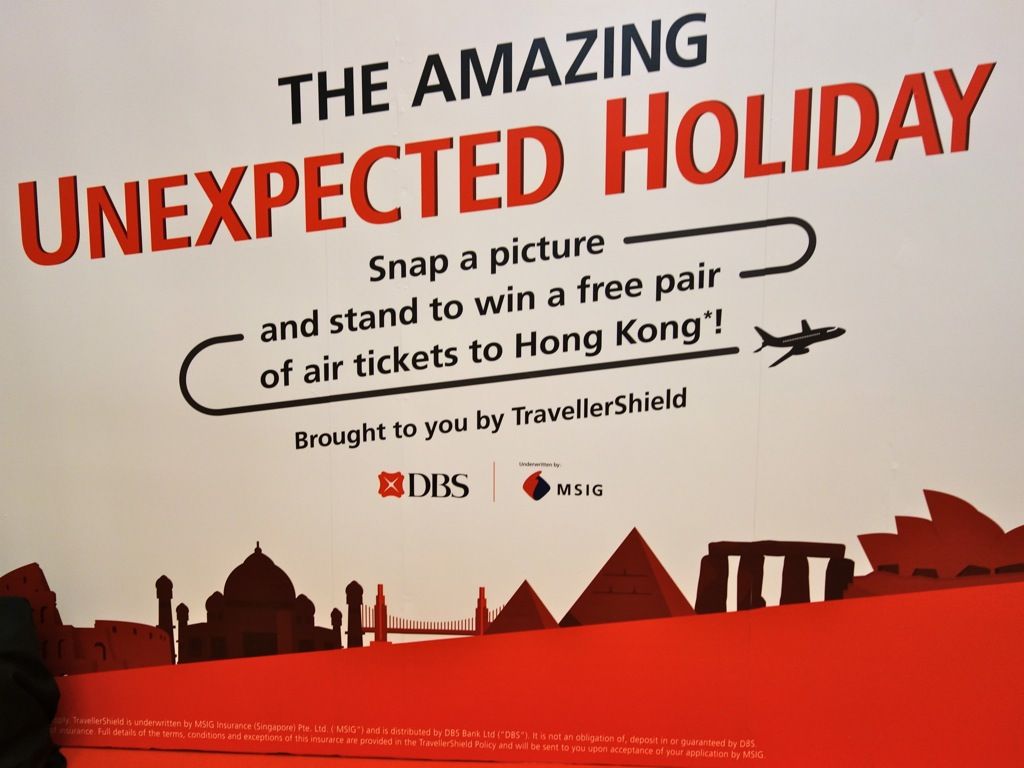 So i was out about town over the weekend, shopping for yet another upcoming trip and i chanced upon the
DBS Travellershield
booth at
Ngee Ann City
. The folks are promoting an exclusive new benefit, called
TravelAlert Service
, which keeps you informed with SMS alerts on safety and security related information about your travel destination - from extreme weather to transport strikes and more. This is certainly a service I can do with, especially in countries without much connectivity (e.g. No wifi, no roaming, no cable tv.)
Here is how it works.
TravelAlert Service
is exclusive to the new
TravellerShield
Single Trip Premier Plan and Classic & Premier Annual Plan purchases via the DBS website or branches.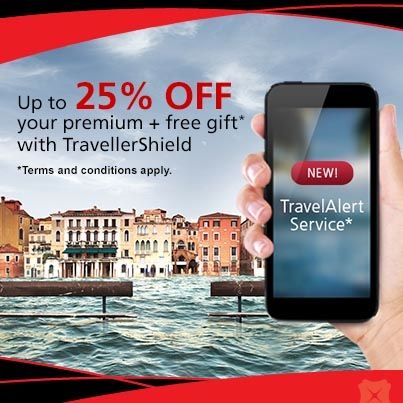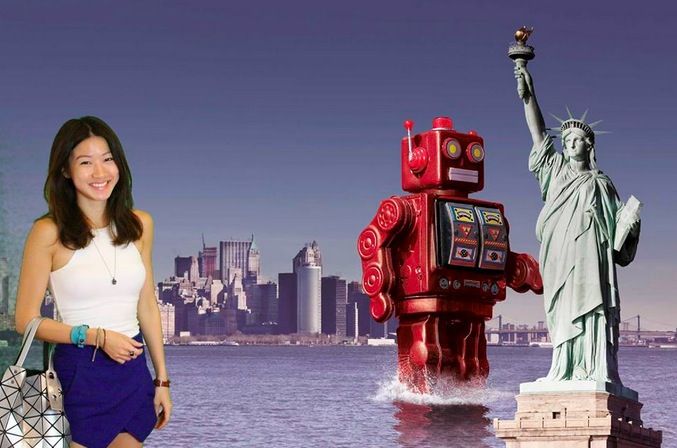 For more information on DBS TravellerShield, visit their
website
. Remember to get yourself covered!