Lola's Cafe
Kovan is becoming a hipper place for people living in the North East! I know we have Serangoon Gardens and all but that area is seriously too congested for my liking. Recently, the brothers and i checked out Lola's Cafe, a fairly new joint located at Simon Road, just a stone's throw away from our regular Punggol Nasi Lemak haunt (i don't like it btw).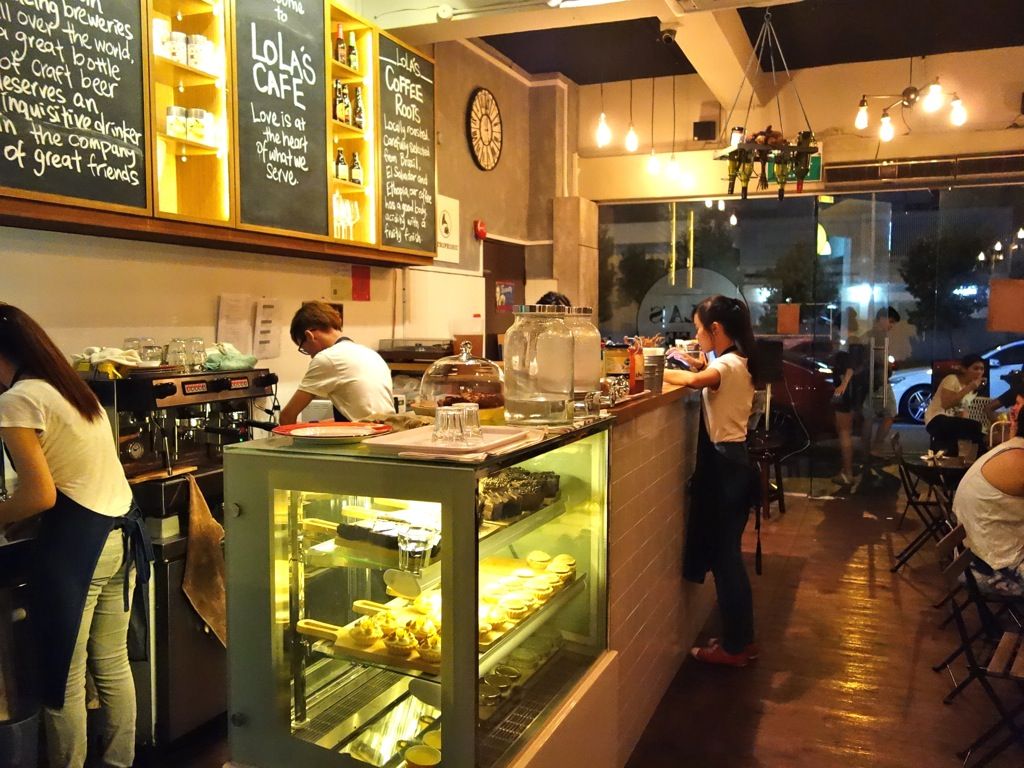 Lola's Cafe is a cheerful cafe with a limited seating capacity. I reckon it sits about 20 to 30 pax. And they are really popular. Go early, put your booking down on the iPad booking system and be prepared to wait.
I've heard good things about the
brunch
menu (available from 10am - 3pm on weekends) but i've yet to try it. Friends that i've sent in Lola's way enjoyed the
Avocado Eggs Benedict
very much. All my favorite ingredients in 1 dish, you bet i'd order that next time.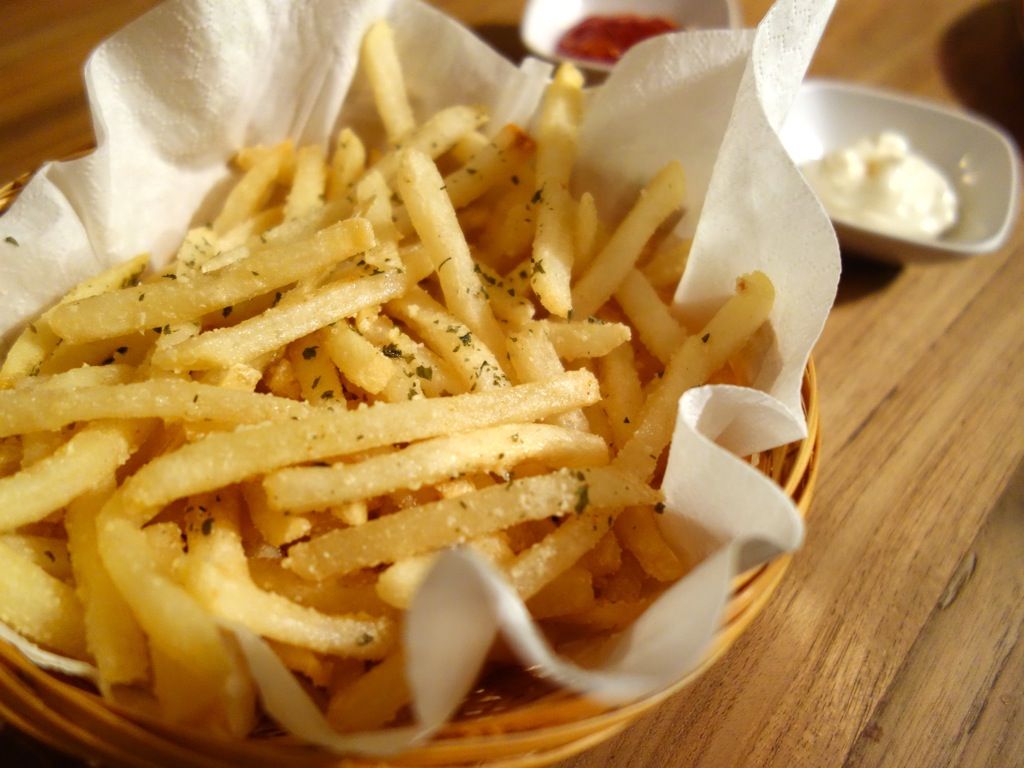 We met late for supper and picked from the bites section. The
Truffle fries
with grated Parmesan cheese ($12) was MEH. I'm a fan of soggy fries but this style is simply not compatible with truffle oil. The fries were bland and lacking in the truffle aroma.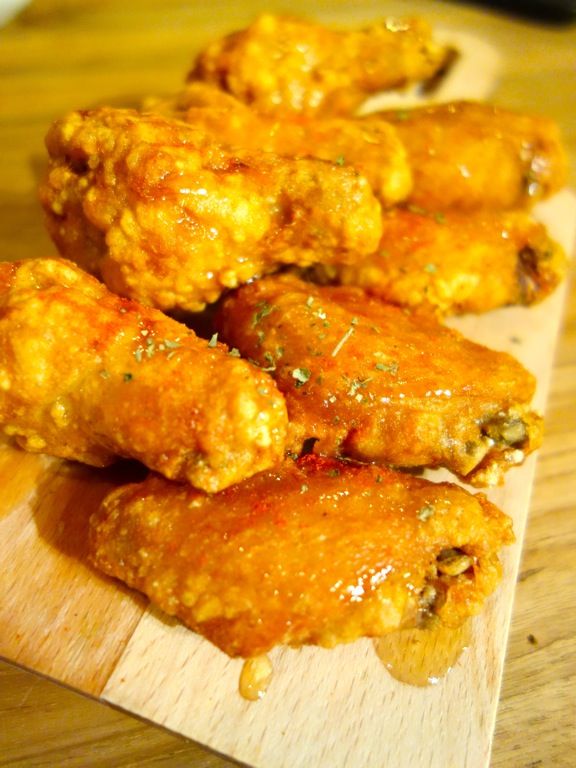 My favorite is the
Honey and Paprika Crispy Wings
($9). You have to order this! This is an order from the Tummy Ministry. I loved the light crispy batter which stayed crunchy throughout the meal. The meat was nicely marinated and went perfectly with the light touch of honey which coats it.
Their homemade desserts are apparently quite popular here but both desserts that we tried were less than satisfactory. The Dark Chocolate Sea Salt tart with Kahlua coffee cream ($5) sounded more delicious than it tasted. Filling to tart ration was off (too much tart) and the tart lacked in the butter department and was simply too crumbly (and i don't mean it in a good way). The tart tasted like one of those factory manufactured pastry shells. Meh.
Sticky Honey Apple cake with French Vanilla ice cream ($7). According to the brothers, who aren't very picky with food, Swensen's apple crumble tastes better and i concur.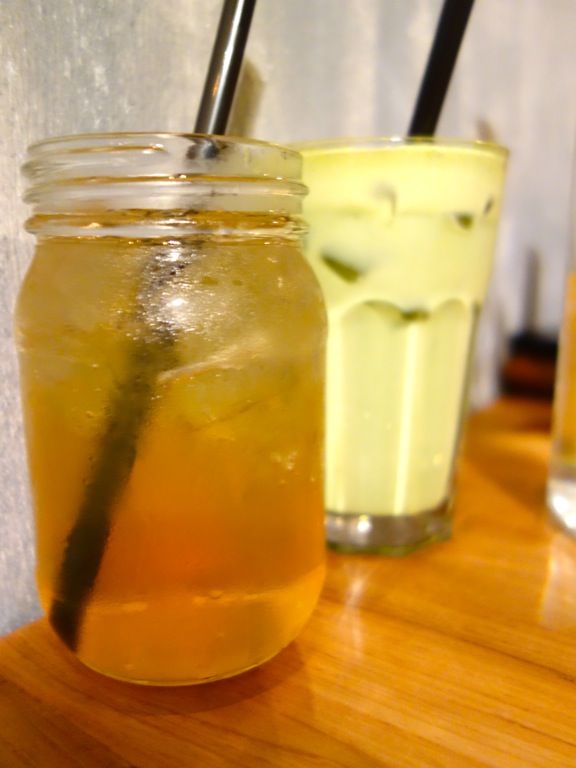 I had the
Matcha green tea latte
($6) which was worse than Starbucks. It was terribly bland. Will never order this again.
I was hoping that i would be head over heels in love with Lola's Cafe but i wasn't. Hopefully their brunch will change my opinion about them. Till then.
Lola's Cafe
5 Simon Road Singapore 545893
Tel: + 65 6343 1808
Tue: 3pm - 11.30pm
Wed - Thu: 10am - 11.30pm
Fri - Sat: 10am - 12am
Sun: 10am - 11.30pm