Cafe: Common Man Coffee Roasters
Common Man Coffee Roasters has been creating waves on the coffee scene. Well, with the partnership of indie coffee father Harry Grover of 40 Hands, Australia's Five Senses Coffee and the lifestyle conglomerate Spa Spirit Group, it is no wonder why and how CMCR is drawing in the crowd.

Located at
22 Martin Road
, Common Man Coffee Roasters join the many artisan coffee shops e.g.
Kith Cafe
,
Toby's Estate
,
Smitten
in the Robertson enclave to provide us, brunch hungry Singaporeans with a reason to wake early on weekends. Be prepared to wait for your table but be thankful that breakfast doesn't run out because they serve an
All Day Breakfast
menu.
The decor and vibe is very Aussie. I like the cool bar seats which plays with varying heights. And those spotlights sure do make me feel like i'm on Broadway.
I can't help but notice the sign behind the bar that says "Free Coffee and Doughnuts for the Unemployed". Well i don't see any doughnuts on the menu and you definitely would be paying an arm or leg for the pricey food that is served at CMCR. Really there is nothing Common Man about the prices. I mean god.. what did eggs become so expensive in Singapore?
Ignoring the little dishes for breakfast, the heartier options like the
Common Man Full Breakfast
,
Turkish CM Breakfast
are all in the mid 20s range. I have no qualms with spending 30 bucks on brunch with coffee but even i am feeling the pinch here. Expect higher prices for the lunch menu. Desserts also go at a whooping $12.
Organic Eggs Benedict
($24) with two poached eggs on top of tender braised ox cheeks and lightly toasted artisanal sourdough toast. This has been raved about by many. Well, at least it is a fresh take on the typical (but always satisfying) Eggs Ben.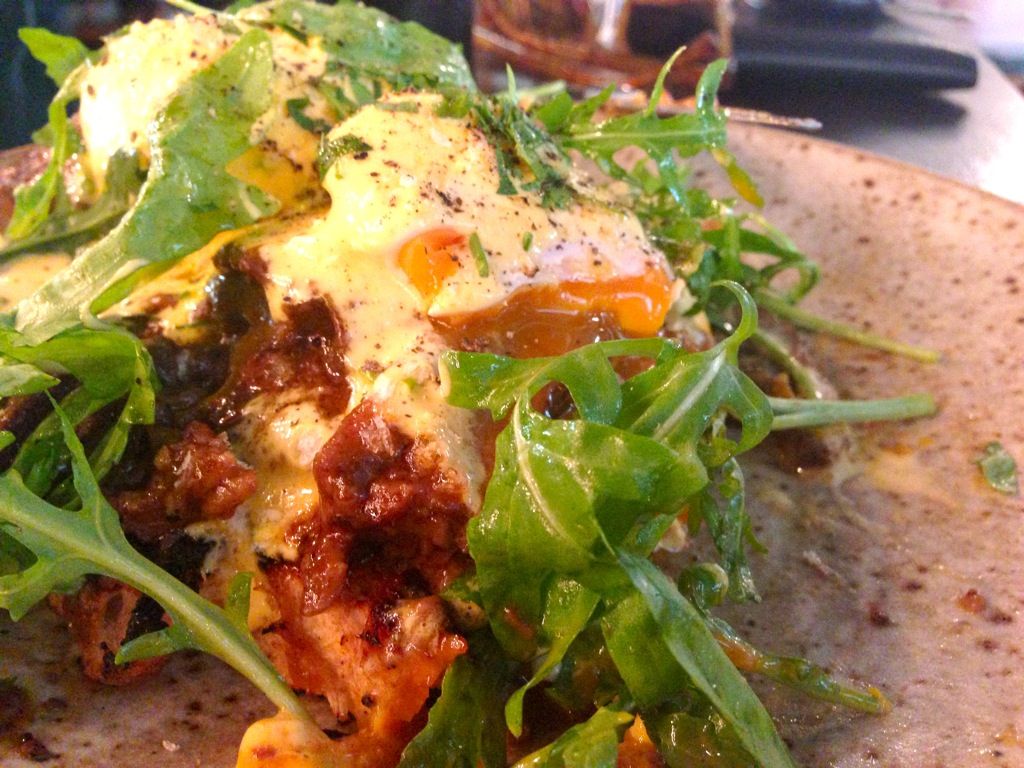 The meat was very tender, the eggs flawlessly poached and the hollandaise sauce was rich and creamy in terms of texture. Everything felt rich i.e. on the oily side but it was a bland dish. I was expecting the braised ox cheeks to be more umami but it was just meaty. The hollandaise also lacked the tangy citrus taste. The richness of the dish was a little discomforting towards the end of the meal so it was a good thing that the portion is small?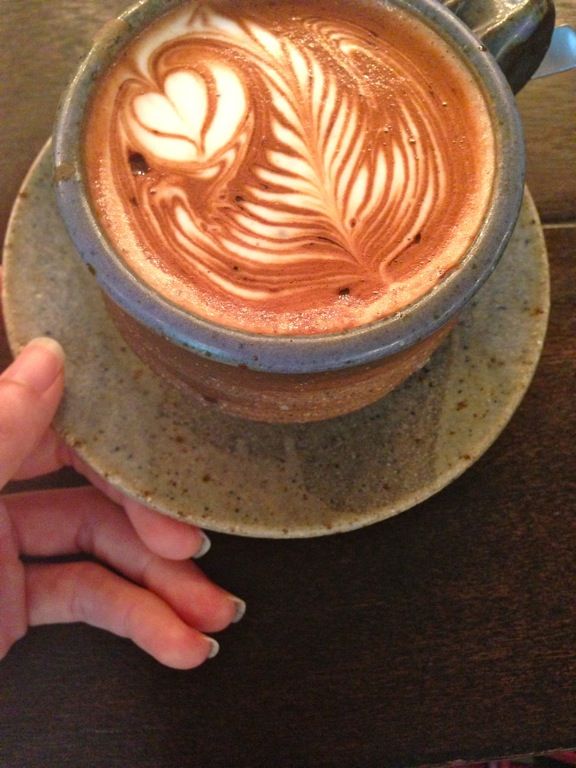 My
Mocha
($6) was stellar. W judges V and i and anyone who orders mocha because he feels that it conceals the quality of the coffee with the cloying sweetness from the chocolate. However, this mocha was nicely perfumed with the intense chocolate aroma and i thought it enhanced the flavor of the smooth coffee.
Common Man Coffee Roasters
isn't for the common man but it's ok to indulge in an expensive plate of eggs once in a while i guess.
Common Man Coffee Roasters
22 Martin Road Singapore 239058
Tel: +65 6836 4695
Daily: 8am - 7pm