Wan Hao Singapore Marriott Tang Plaza Hotel
It seems to me that the best Chinese restaurants are all housed in the hotels. Ok maybe not all but all my favorites are (
Yan Ting
and
Li Bai
)! This time, i checked off another Cantonese classic,
Wan Hao Restaurant
at
Singapore Marriott Tang Plaza Hotel
. It's been a good 20 years for the hotel and they'd be having an array of promotions and activities from
4 May to 31 July 2015
to commemorate this milestone.
Introducing the Best of Signature Dishes in the past 20 years at Wan Hao Restaurant.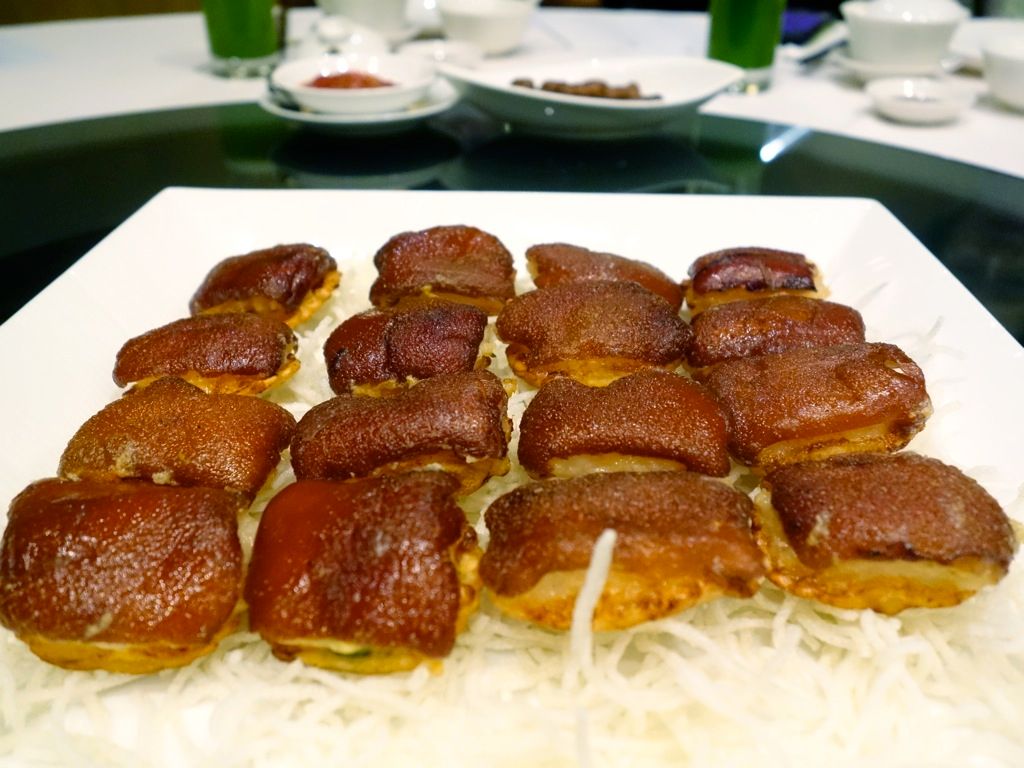 Our meal started off with some golden parcels of Crispy suckling pig with prawn paste.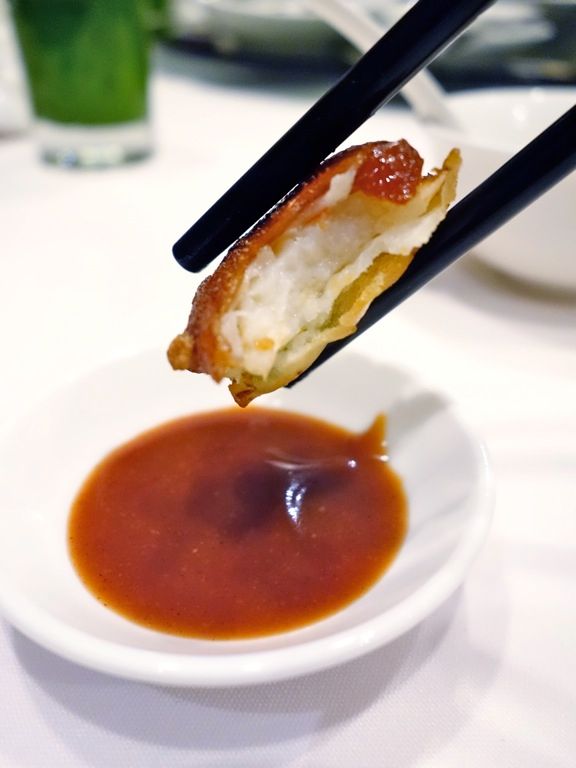 Think of it as a pork crackling sandwich with a perfectly browned crust, juicy prawn cake in the middle and a curry pok puff pastry/cracker at the bottom. I could see that it's impossible to stop at 1 though i'm not a fan of a dry dish for an appetizer.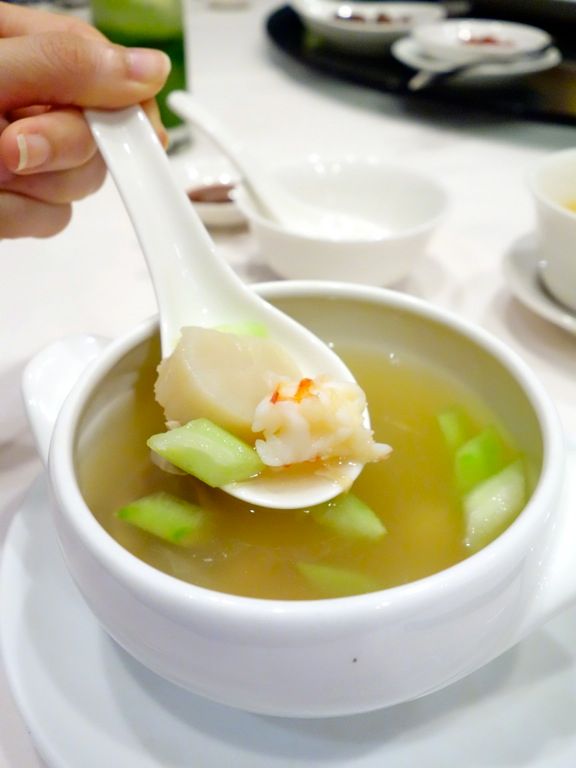 Next was the Double boiled winter melon soup with assorted seafood. I'm a sucker for double-boiled wholesomeness and i liked how the seafood maintained their sweetness in the nourishing broth.
I was surprised by the size of the scallops served, but then i realised they were halved and then layered with a smooth shrimp paste before being pan fried. That said, they were still fat and succulent. I thought the Szechuan sauce that came with the scallops was kinda mild and tasted more like a pepper teriyaki sauce.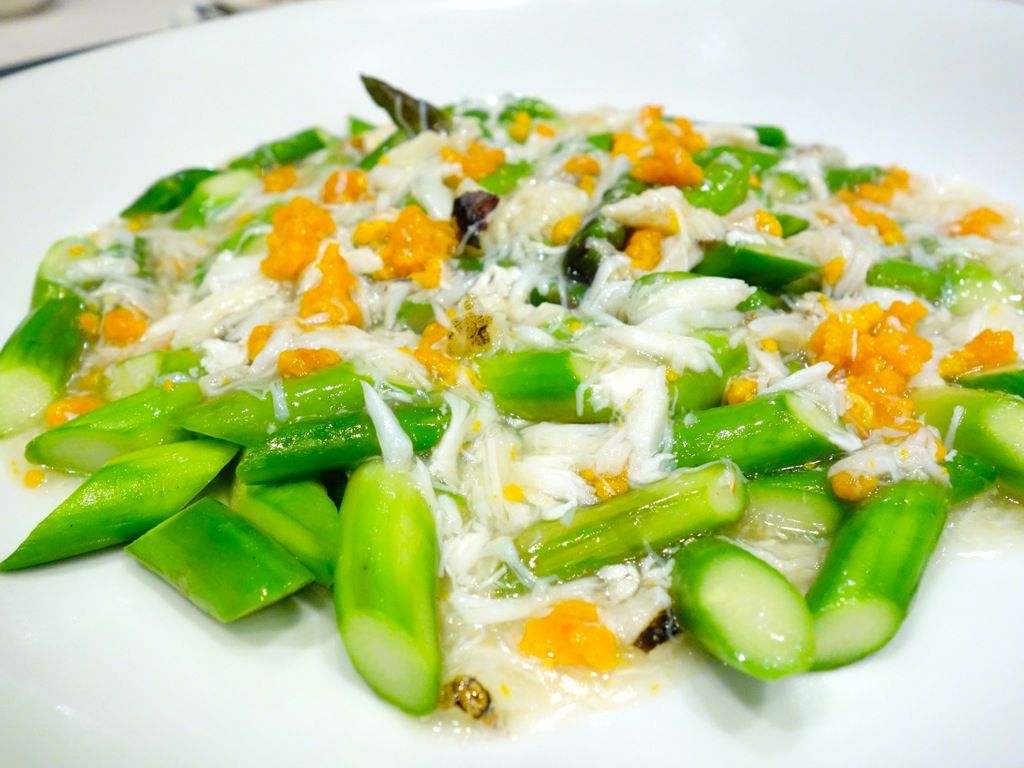 In the subsequent dishes, I noticed that Wan Hao goes really easy on the seasoning, which can be a double-edged sword. I could taste the oil in the Braised asparagus with fresh crab meat and crab roe in egg white sauce since it wasn't masked by any other flavor.
One would expect the
Australian beef tenderloin to take centerpiece but it was the side of chilled marinated sour plum pear that stole the limelight. The sour plum flavored snow pear is an elixir to any sore throat or ill effects to the crazy summer weather. Make it a dessert already! The meat was blah, with an even blah-er wasabi sauce. On the whole, this was a really confused dish since nothing quite worked together.
For something more flavorful, you could consider the
Claypot eggplant and Pork floss with spicy sauce. While i didn't see any pork floss, there were minced pork and mushrooms swimming in the ketchup based sauce (not spicy again). I could detect the greasiness in this dish despite the 'coverup'.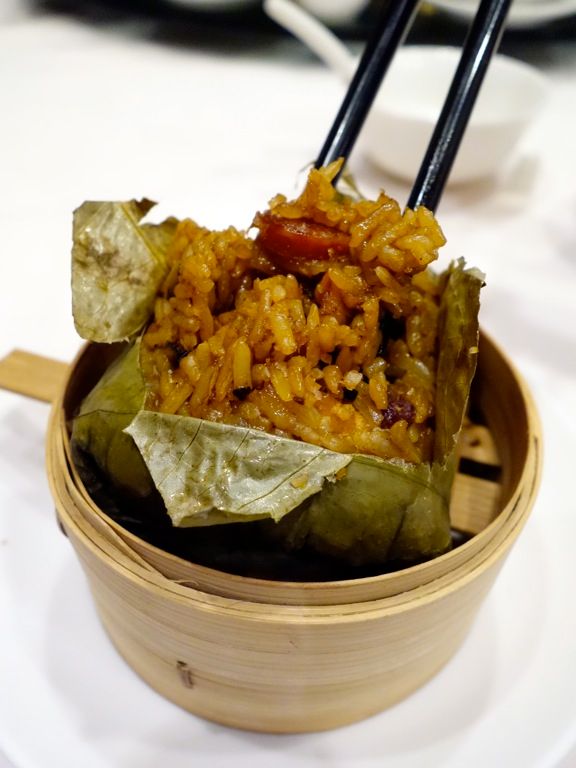 The meal took a slight turn for the better with the Wok fried lotus leaf rice and waxed meat. This was the most flavorful dish of the lot, and also my favorite. Loved the fragrant and fluffy long grained rice which was well flavored with the chinese wind-dried preserved sausages (lup cheong), chunks of chicken and Chinese mushrooms.
Conclude the meal with a refreshing
cold lemongrass jelly
, topped with a red wine granite (which could have more wine) and dragon fruit balls. It's not spectacular but i'm sure there are other desserts available on the menu.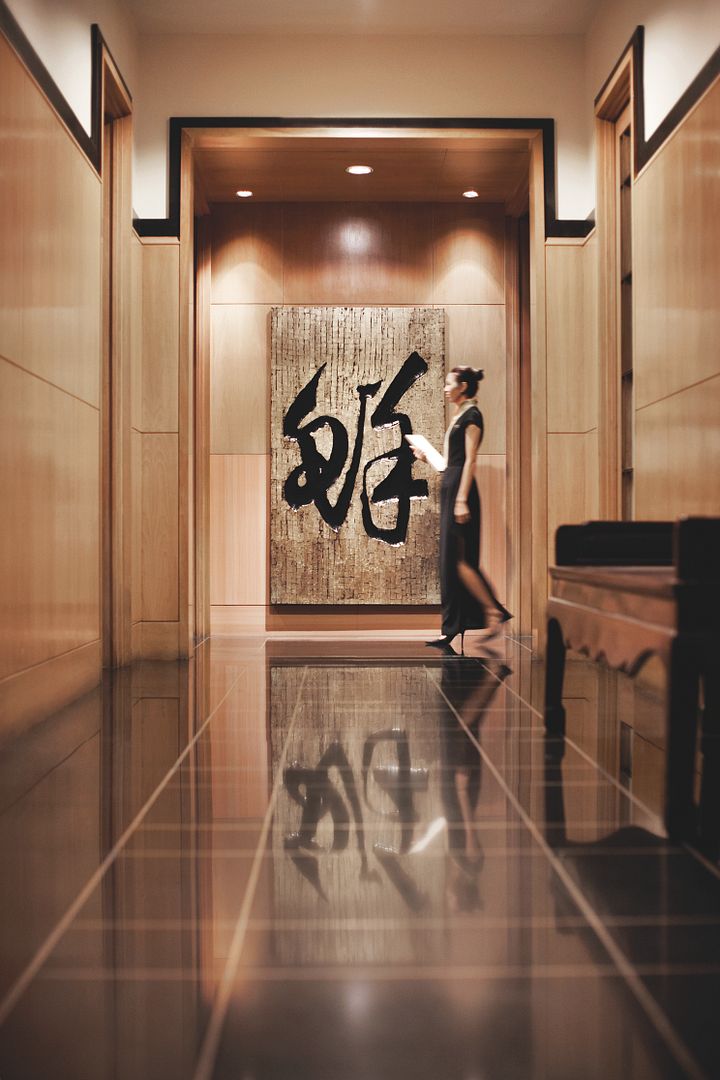 Wan Hao
currently has a promotion for the Best of Signatures dishes and selected dishes will only cost $20 each on Mondays. The promotion will run from 4 May to 31 July 2015. Other promotions at
Singapore Marriott Tang Plaza Hotel
include their
$20 High Tea Buffet
at the
Marriott Cafe
(limited to 1st 20 reservations/day) so make your reservations at least 2 days earlier.
Or if you can find your old F&B or hotel receipts from 1995 to 2005, you get the enjoy the same rates in your coming visit. Simply present the original copy and make your reservations through the hotel's reservation hotline
6831 4555
or
email them
.
Singapore Marriott Tang Plaza Hotel
320 Orchard Road, Singapore 238865
Tel: +65 6735 5800