Goodwood Park Hotel Singapore Bicentennial
2019 is Singapore's bicentennial so expect a lot of multi-ethnic, historic promotions coming your way this year. Here's one if you would like a taste of all our signature hawker food. Over at Goodwood Park Hotel, their Coffee Lounge is presenting a 5-Course Singapore Commemoration Local Degustation Menu ($40/pax) until 30 Apr 2019.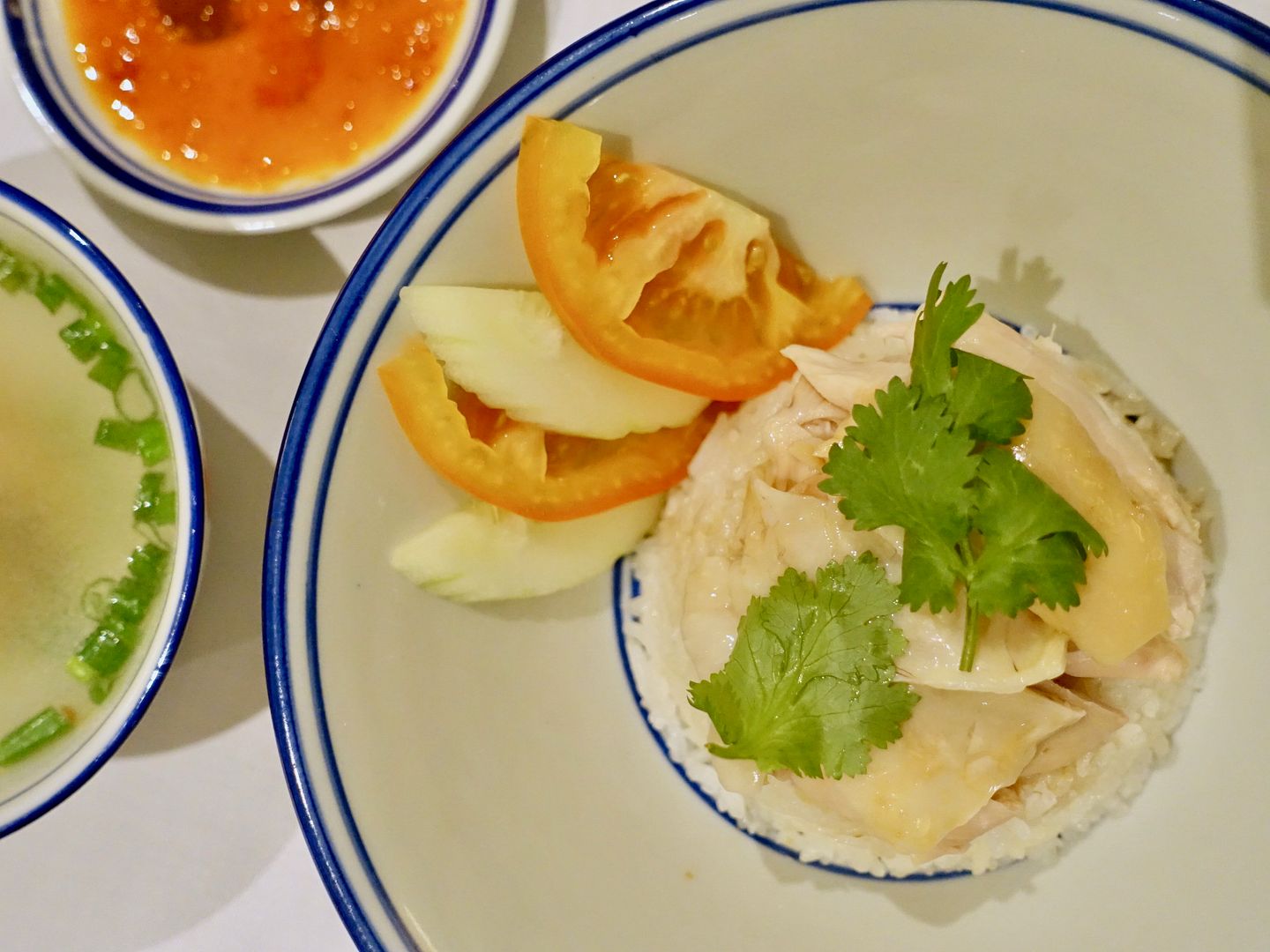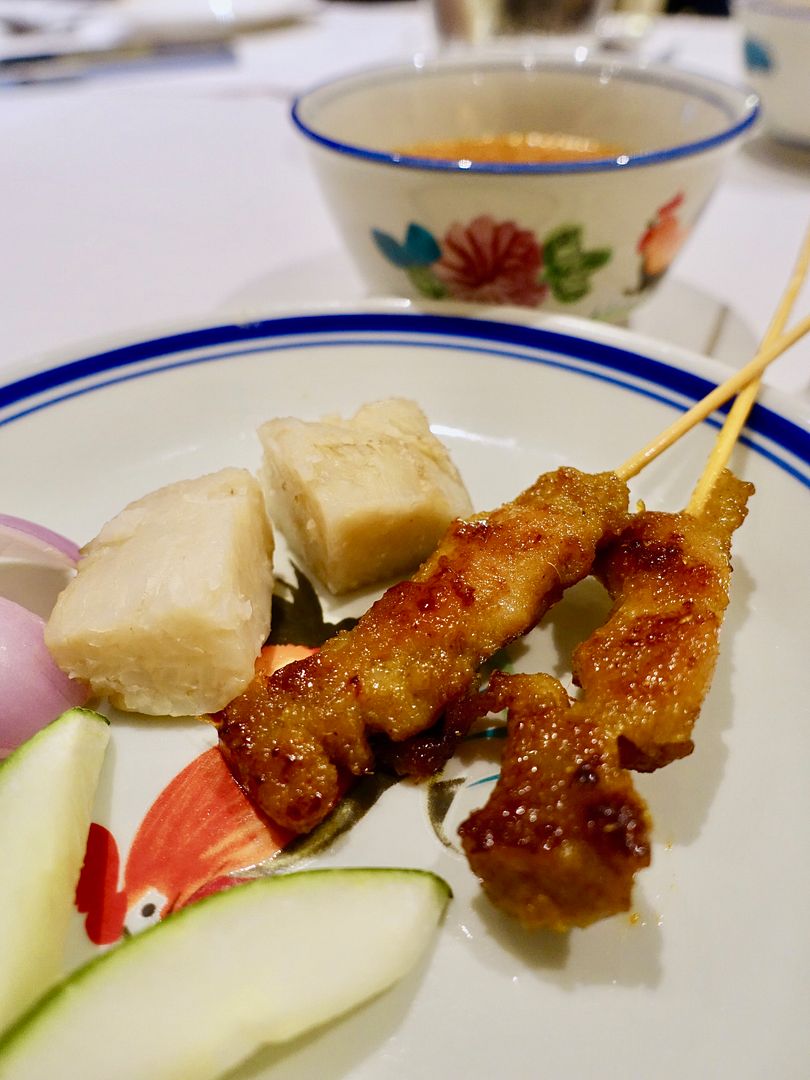 The local dishes on the menu are prepared with traditional recipes, To start, bite into the juicy Chicken Satay with Peanut Sauce, skewers of grilled chicken that were brought over as kebabs by the Arab traders, and later adapted to the Asian palate. 2 satays were certainly insufficient for the amount of peanut sauce though. The sauce could be a bit spicier too.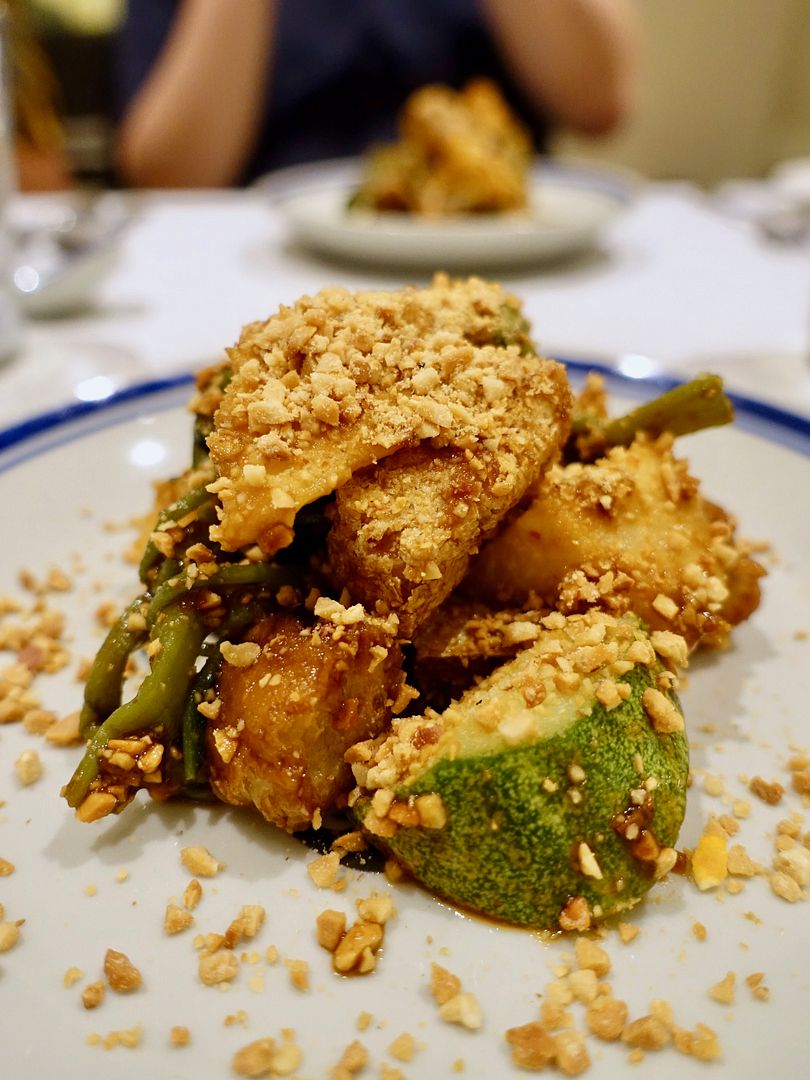 Singapore Rojak, or what i call an Singapore salad, consists of turnip, pineapple, cucumber, Tau Pok, fried you tiao, Kang Kong, bean sprouts and ground peanut, dressed with a tangy sweet black prawn paste. More fried you tiao (dough fritters) would be preferred.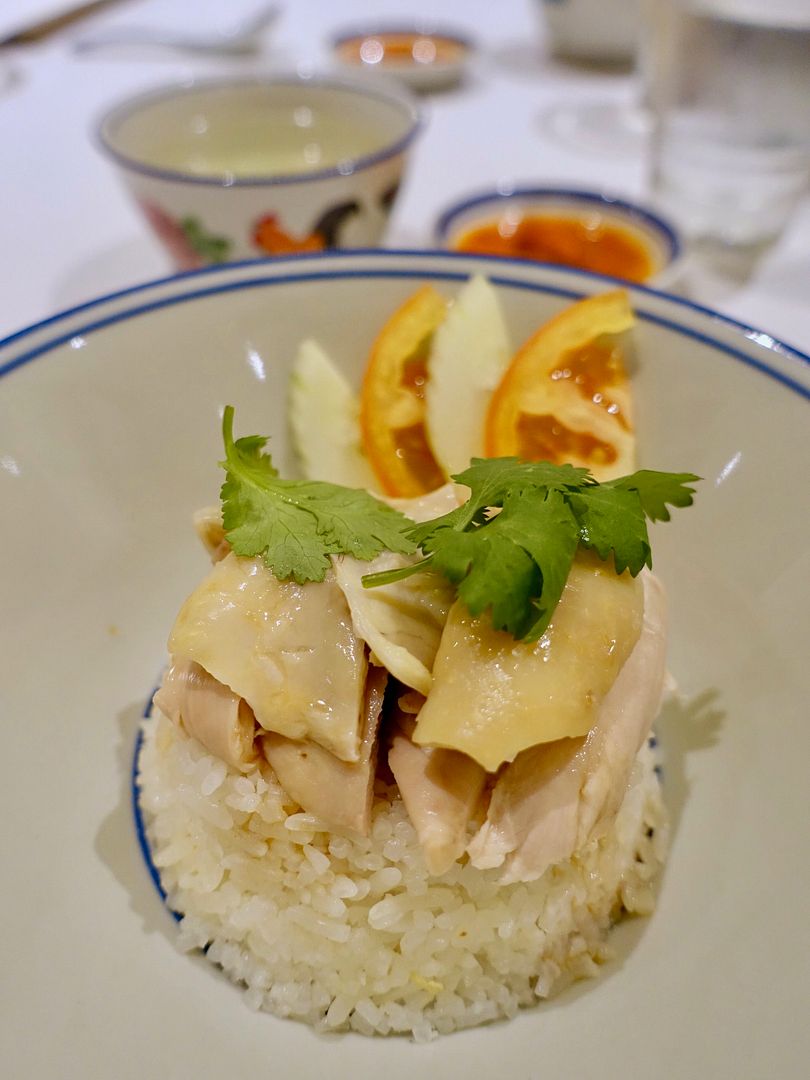 Pace yourself for the two full-sized mains, a Hainanese Chicken Rice, and Laksa. The smooth chicken is the result of poaching in chicken stock for an hour, and steeping in ice water to stop the cooking process for that firm succulent meat. I also enjoyed the bowl of fluffy rice that is lightly flavored but fragrant. Of course, chili is a huge part of this dish and Coffee Lounge's housemade garlic chilli sauce is made with big chilli (sometimes chilli padi to achieve desired spiciness), garlic paste, white vinegar, lime juice and sugar.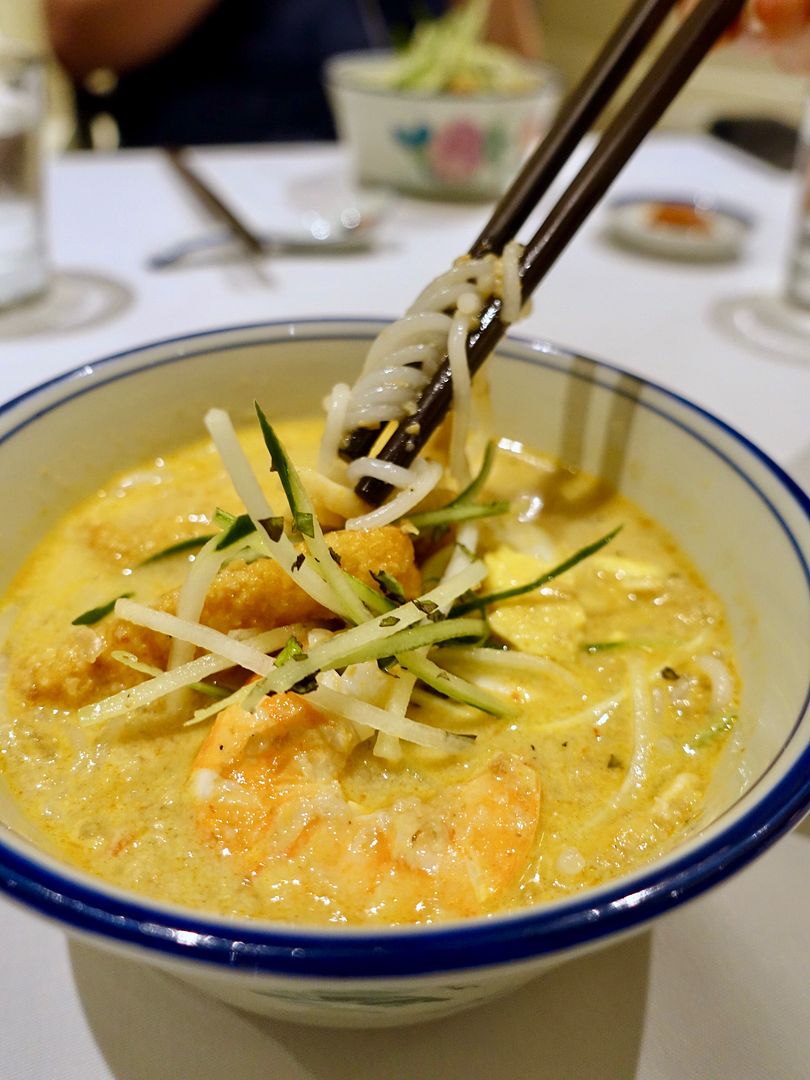 As for the Laksa, which has Peranakan roots, Coffee Lounge's Laksa Singapura is full of prawns, fish cake, shredded chicken, fried beancurd and hard-boiled egg, swimming in a smooth coconut prawn gravy. The slippery rice noodles are cut into shorter lengths to be eaten the traditional way with a spoon.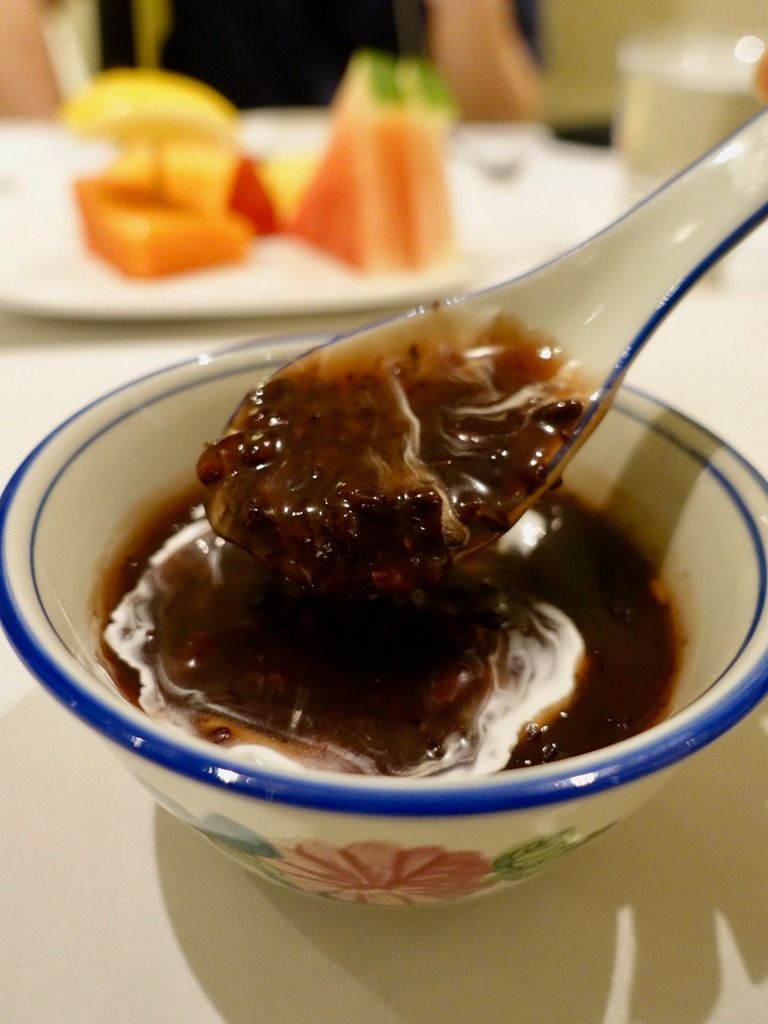 As though there wasn't enough carbs, dessert is Bubur Pulut Hitam, a black glutinous rice porridge enriched with coconut milk. Honestly i couldn't get through this even though it's pretty decent. Honestly i've not had a horrible Pulut Hitam before.
A better dessert option would be Goodwood Park Hotel's signature, the Durian Mousse Cake. For the bicentennial, a special D24 Singapore Commemoration Cake ($88nett) will be available on 15 March 2019 in conjunction with the Hotel's annual Durian Fiesta. Featuring four flavours – gula melaka, coffee, pandan and durian mousse, the 1-kilogram cake is adorned with a mosaic of white chocolate squares imprinted with eight historical scenes of Singapore and Goodwood Park Hotel's illustrious past. These cakes are limited to only 200 and orders need to be made 5 days in advance.
What would you like to see, experience, or eat this Singapore Bicentennial?
22 Scotts Road, Singapore 228221
Tel: +65 6737 7411