All-day dining at 51Soho at Singapore CBD
All-day dining venues are perfect for the Singapore CBD crowd and 51Soho at Telok Ayer is all geared up to bring you from day to night with menus for breakfast, lunch, dinner, and all the hours in between.
Need a power up before that morning meeting? Well there's the healthy Breakfast Overnight Oats ($9.90) or grab one of 51Soho's freshly baked Croissant with Ham and Cheese and Scrambled Eggs ($10.90).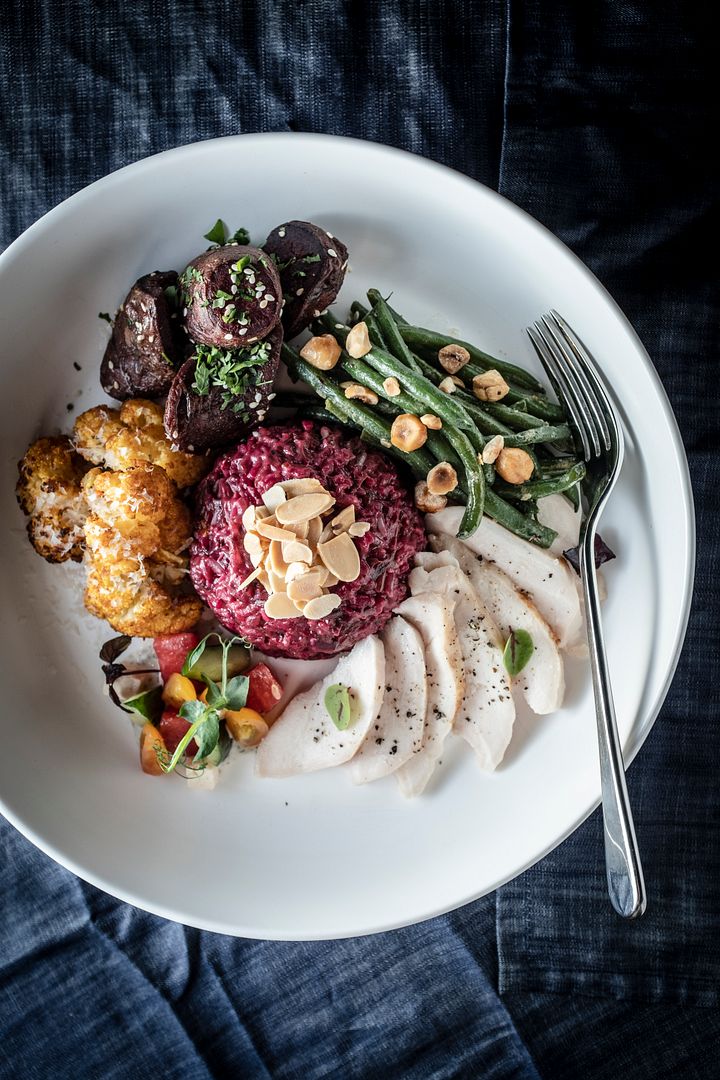 For lunch, tuck into their wholesome one-bowl meals, which have been calculated to provide you with a good mix of muscle-building protein, nutrient-rich greens and wholegrains. Pick from one of their bowls, or customize them.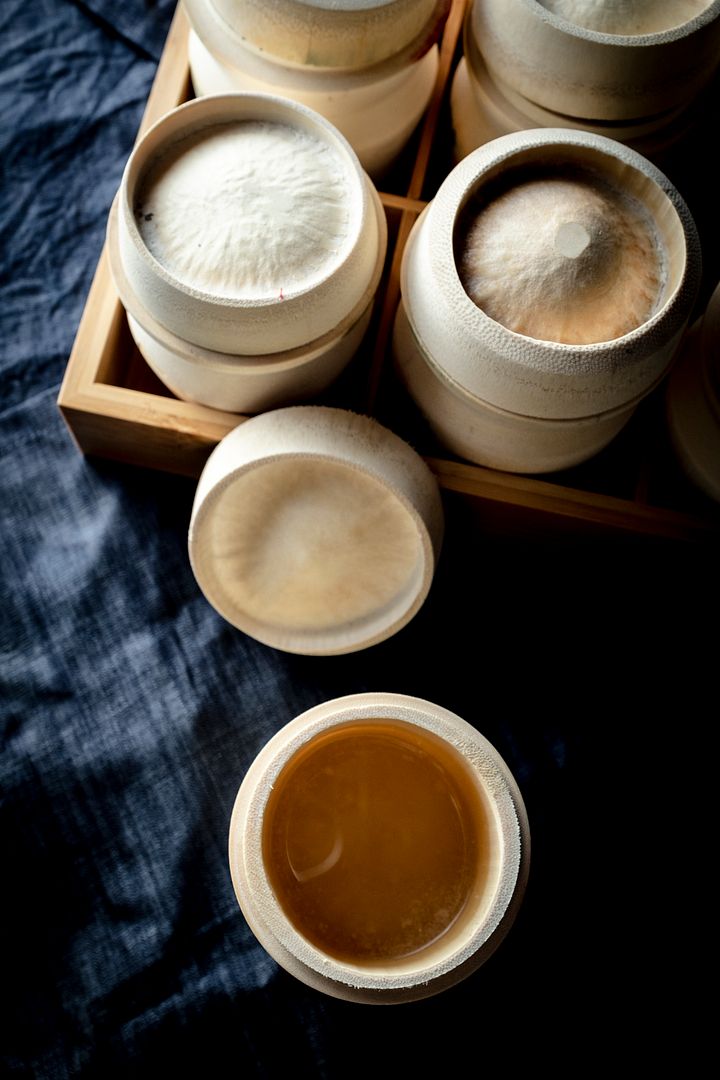 Wind down after work with the 51 Soho Specials cocktails that use Chinese rice wine, plum wine and bamboo wine as their base! I'd go for the
Bamboo Dream
, a lightly floral cocktail made from fermented rice wine and osmanthus Oolong tea. A little yuzu in this goes a long way to freshen your palate, while the passionfruit helps to sweeten the drink.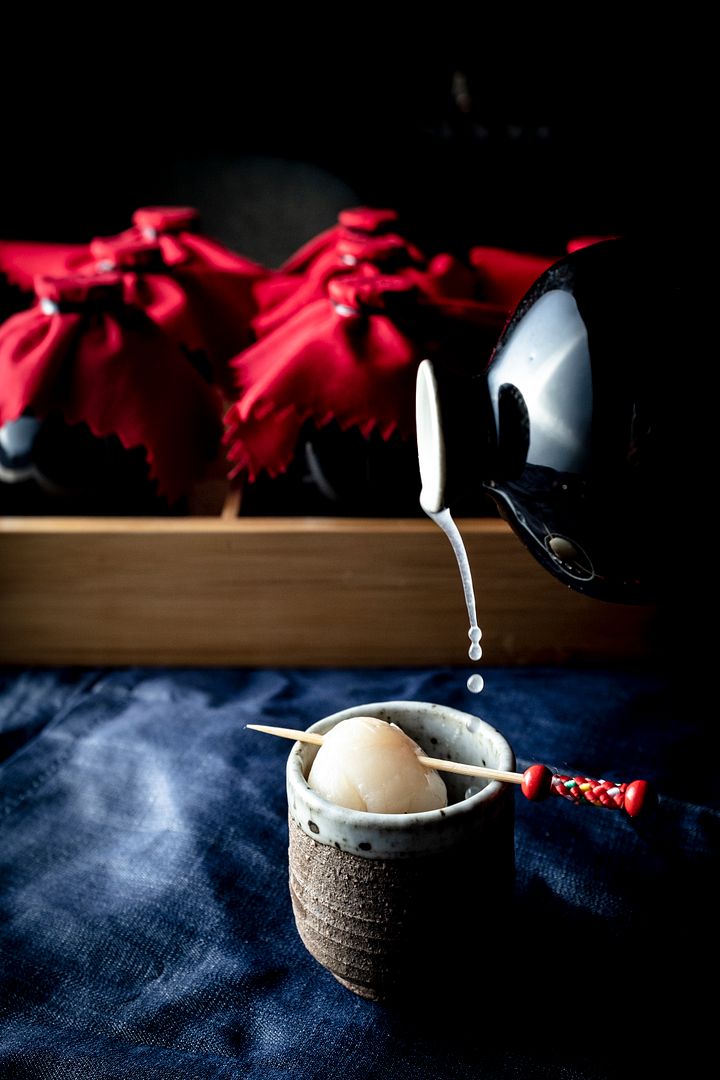 Another fruity drink is the
51 Soho
, a plum wine that is spiked with lychee juice and a spritz of rose liqueur, 51 Soho's take on a lychee martini.
Dancing in The Moonlight
's bamboo wine is underscored with cucumber syrup, snow fungus and goji berries. It tasted really light, but light is deceiving, as with all their cocktails.
Along with the drinks, there are charcoal-grilled skewers inspired by those served in Sichuan drinking houses. Sticks of marinated meats and vegetables are dusted with an original spicy mala blend. I'd recommend the pork belly sticks (2 for $7.50) which have crispy fatty bits around it. The beef skewers ($11) were good too.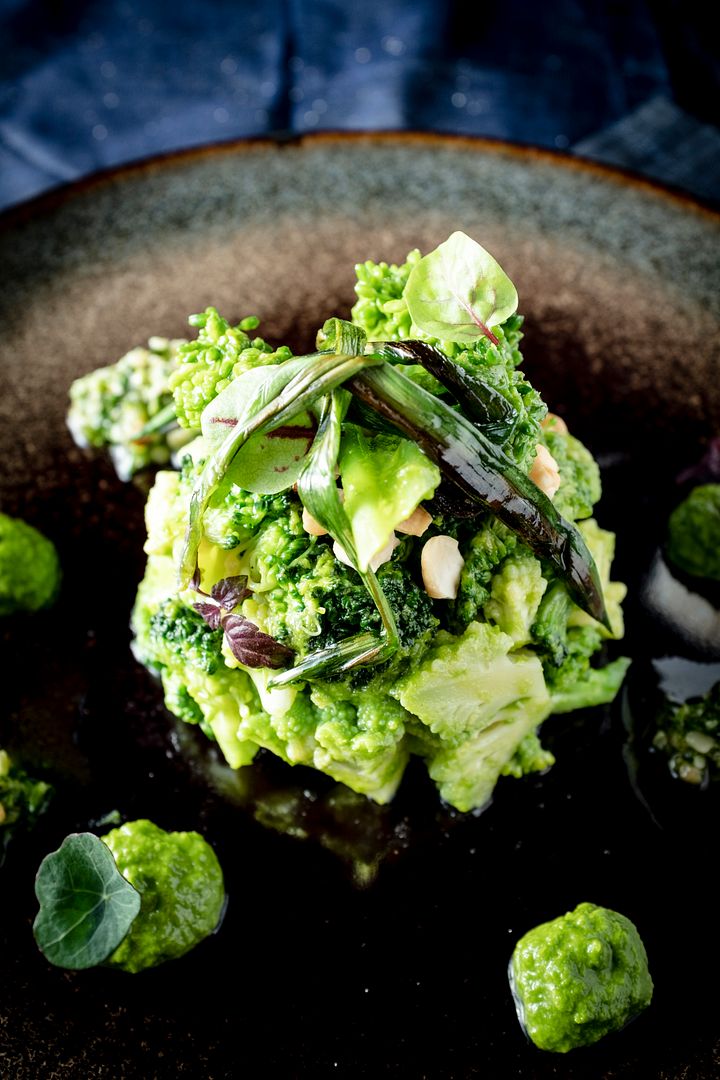 You could also have a proper dinner at 51Soho. I'm a huge fan of green mains and the Green & Nutty ($18) features different types of broccoli tossed in a lemony and herbaceous spring onion pesto.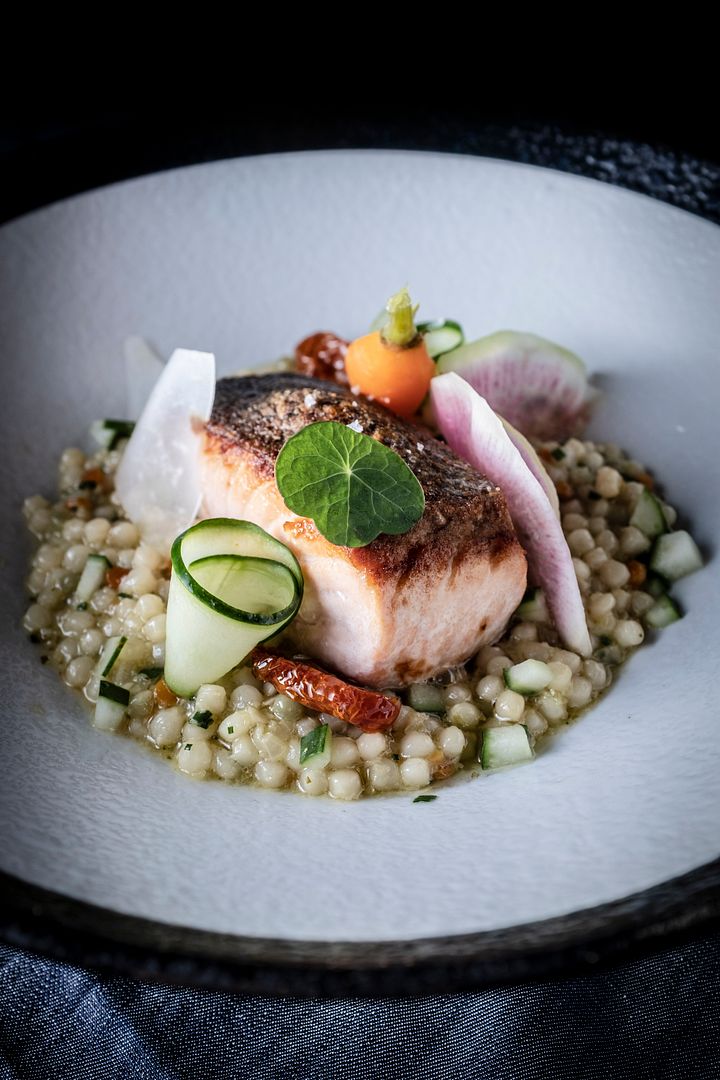 For dinner, dig into heartier dishes with a tinge of Asian flavors in them. I would order the Salmon & Pearl ($28) in a heartbeat. I loved the crispy skin on the fatty fish, which was balanced with couscous that has been cooked in fish stock and sour vegetables and chili for a light tangy spiciness.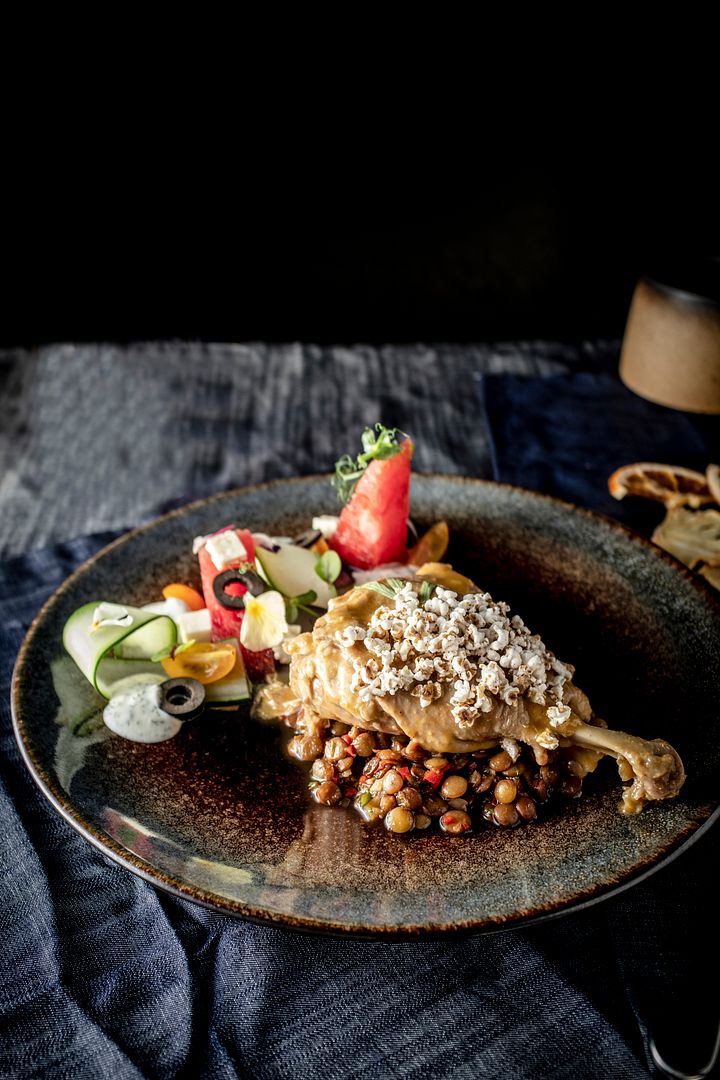 The Spice de Canard ($30) is an Asian braised duck pretending to be European. I enjoyed the nuances of the chinese spices that the duck has been marinated in and then glazed over. The duck is then slathered with lentils marinated in Italian balsamic for a sweet tartness.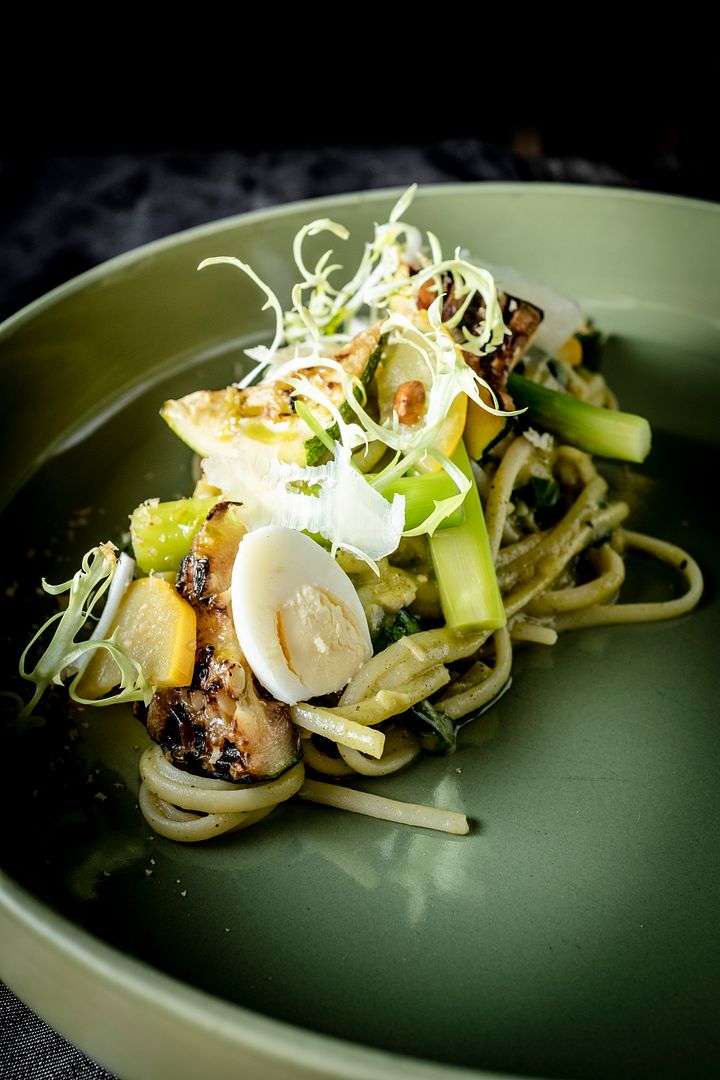 When people said looks can be deceiving, they were referring to the Wicked Pasta ($22) at 51Soho. The zucchini-green linguine looked grassy but it tasted like a hearty tomato cream pasta. The pickling of the zucchini with yuzu must have caused some magic to happen because there was simply no tomato in this dish.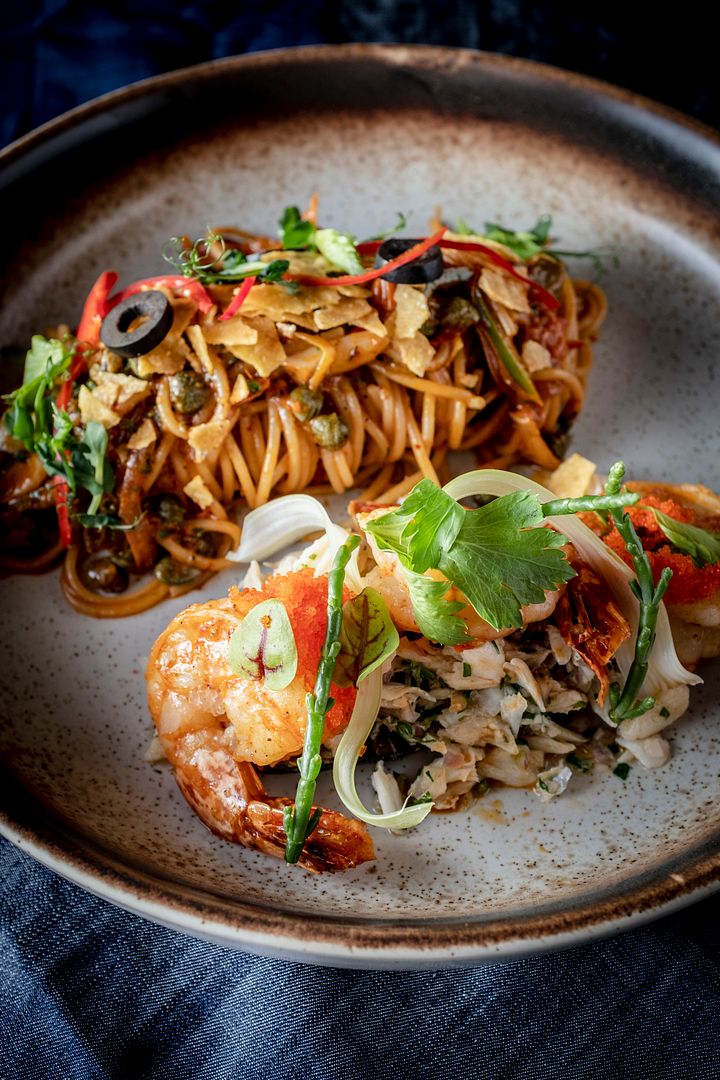 For a more indulgent pasta, the
Spicy Pasta
($24) will hook you with its addictive fiery and sour Mala sauce and chunky luscious seafood. Boy will you feel the burn but well we can deal with the consequences the morning after.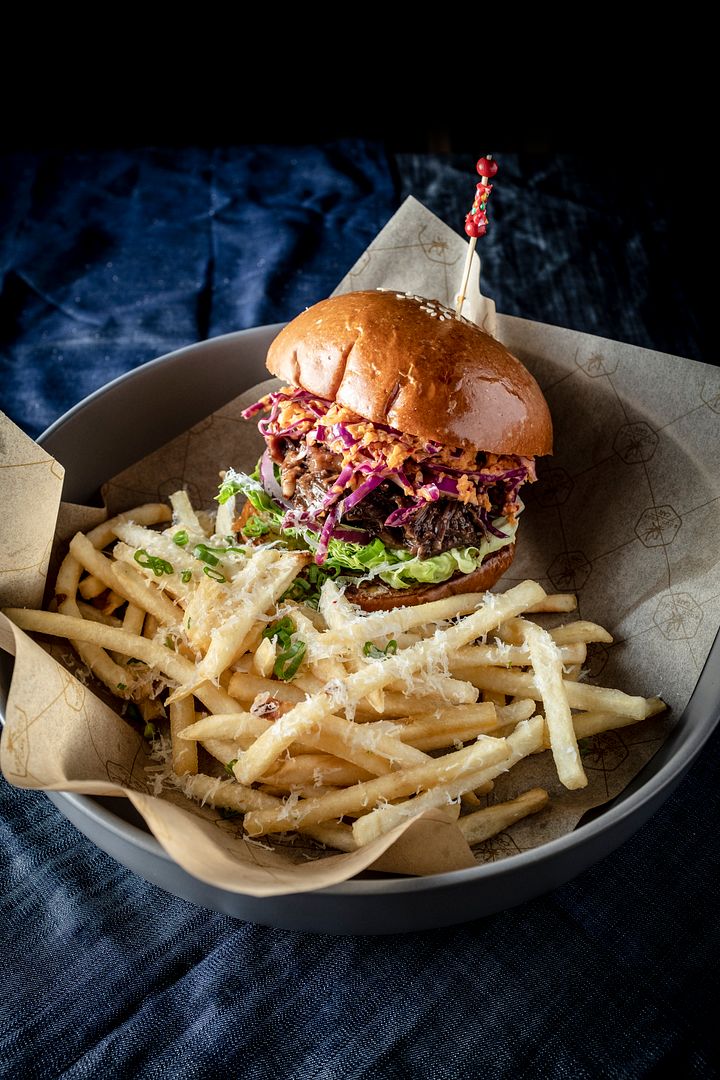 Also check out the
Soho Burger
($28) with a house-made braised pulled beef, kimchi and fries. The bun is EVERYTHING. It's super pillowy, buttery, cloud-y delicious. It is best paired with an extra side of
Shaky fries
($7.90) that is tossed with none other than 51Soho's house blend of Sichuan spices.
Desserts are not served for but you can always request to have some leftover bites from their tea menu. 51Soho is more than happy to accommodate.

I loved the idea of a one-stop-shop for meals and 51Soho does it well with their variety of offerings. Be sure to check them out!
51 SOHO
51 Telok Ayer St #01-01
Tel: +65 9755 1058
Weekdays: 8am - 10pm
Weekends & PH: 10am - 10pm