Hai Tien Lo- traditional Cantonese cuisine refreshed
Hai Tien Lo (海天楼) has been given a glorious makeover by new Executive Chef Ben Zeng, who brings to the table contemporary presentation of authentic Cantonese flavours. Seafood specialties steal the limelight at the award-winning restaurant now but be rest assured that your favorite roasts and dim sum are still available, with a twist of course.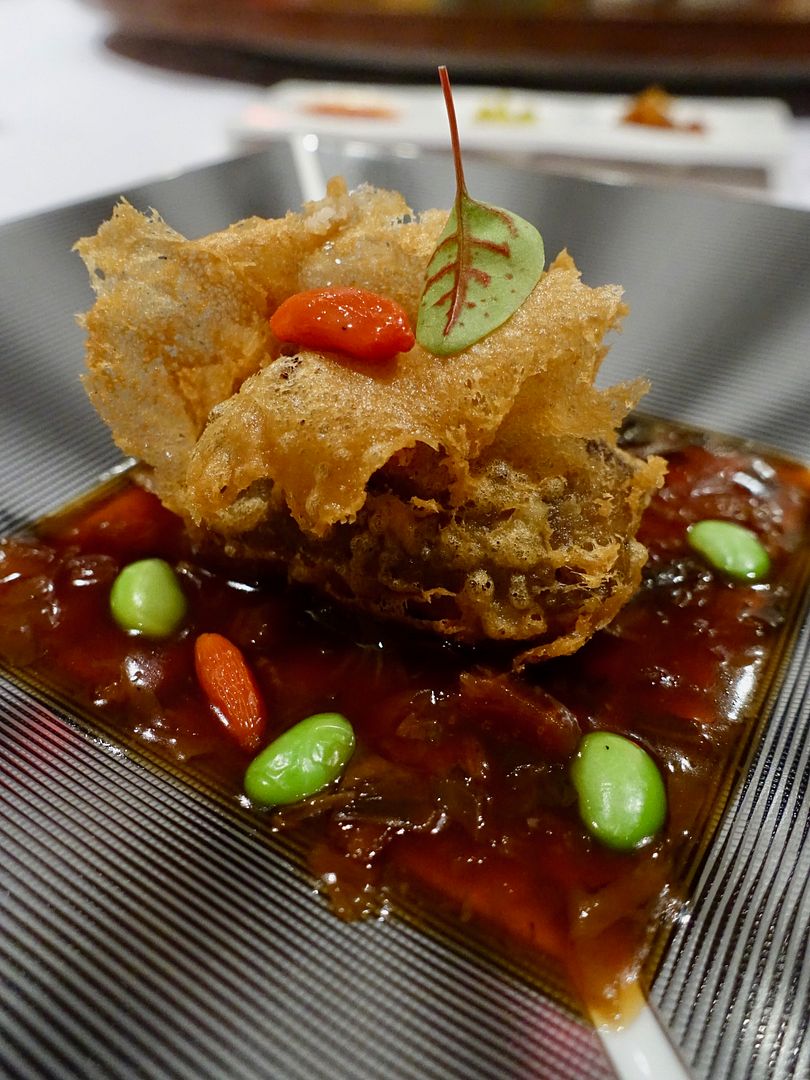 The twist comes in the form of Western cooking techniques employed. Some of the dishes would not look out of place in a fine-dining non-Chinese establishment but they still captured the essence of traditional Cantonese cuisine.
We started with a Combination of pan-fried scallops and sliced crispy barbecued suckling pig stuffed with prawn paste in Thai sauce. The stuffed suckling pig skin is a classic that is done well at Hai Tien Lou. The sweet prawn paste with crunchy water chestnut was a juicy contrast to the thin crispy skin.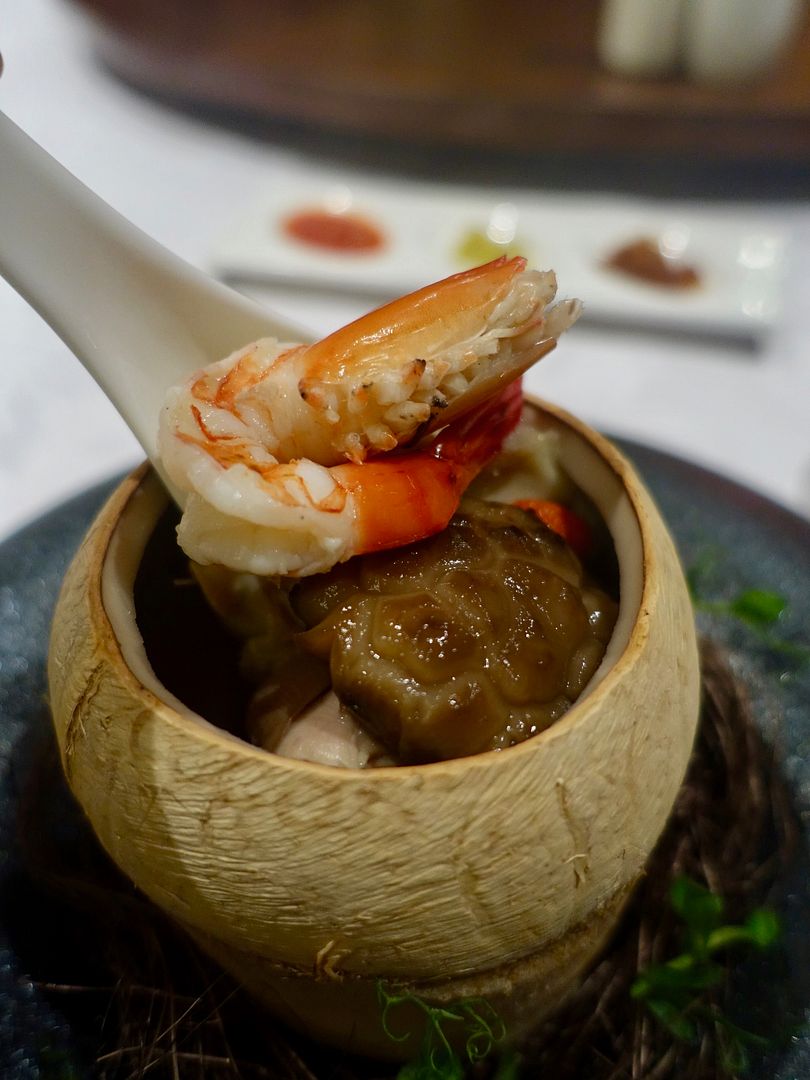 In Hai Tien Lo's new menu, Executive Chef Ben gives the traditional double-boiled Cantonese chicken soup a unique twist with the new Double-boiled Chicken Soup with Abalone, Dried Scallops, Fresh Prawns and Chinese Mushrooms served in Young Coconut. I absolutely loved the aroma of the young coconut and the light sweetness that it imparted to the broth that was already flavored by the seafood, chicken, Chinese ham and pork.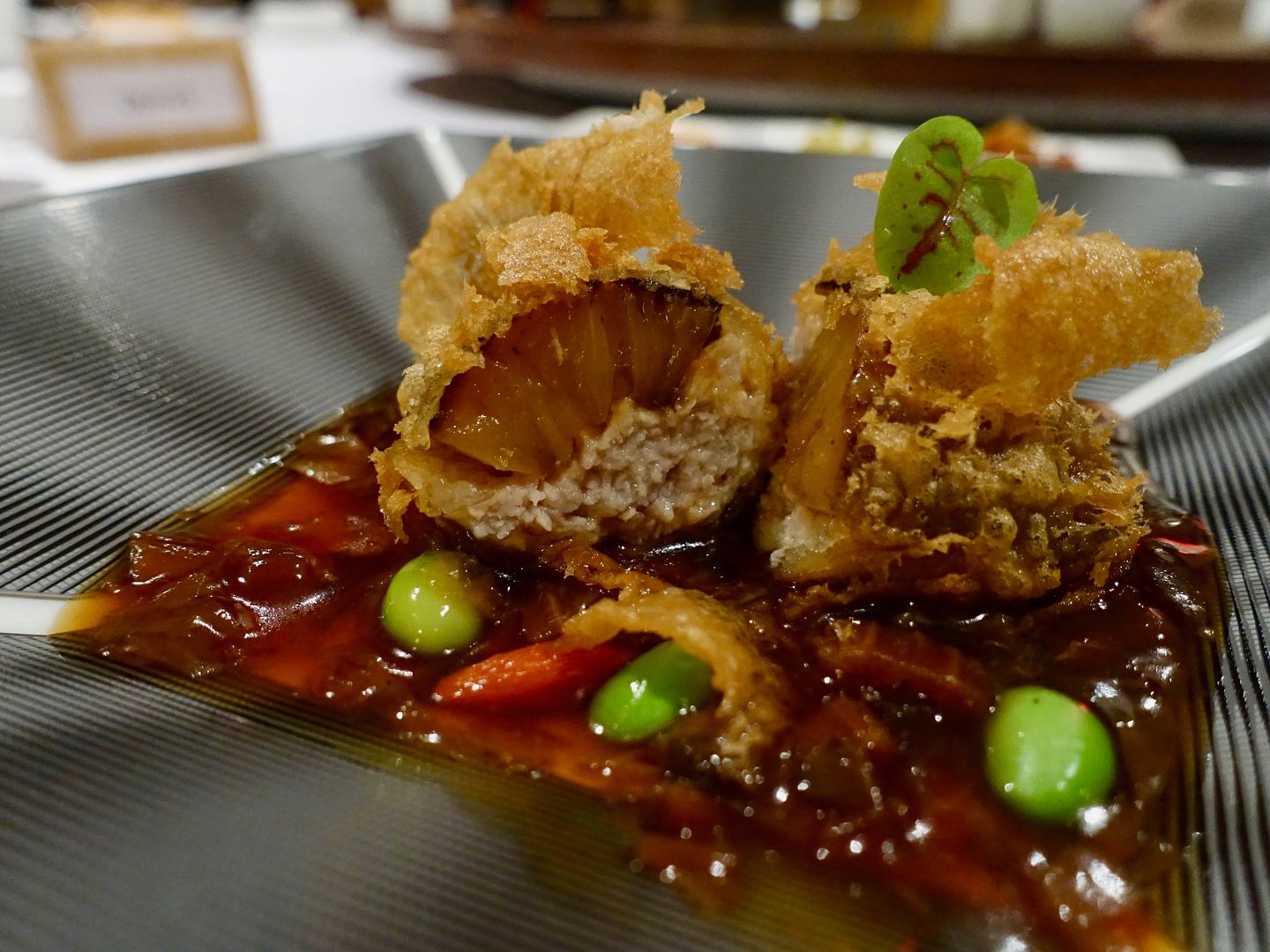 I'm not a sea cucumber fan, but i polished a plate of the
Deep-fried crispy sea cucumber stuffed with minced pork and shrimps accompanied with preserved vegetables
. Chef took a traditional salty-sweet preserved vegetables and sea cucumber dish and turned it into something more palatable and attractive to younger folks. There's certainly a better balance of texture and flavors as compared to the traditional gelatinous dish that was often too salty.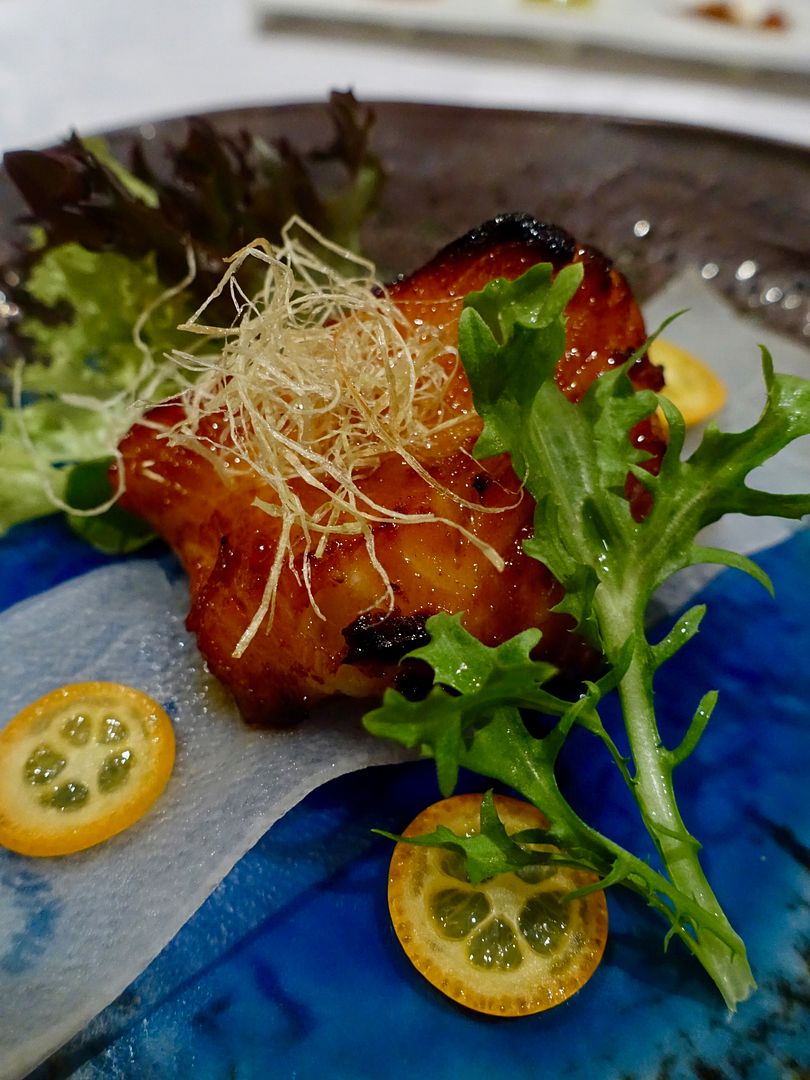 I was so in love with the Baked Sea Perch Fillet with Kumquat Chilli Sauce that i asked for the recipe! Orange peel was added for that pleasant citrus taste which balanced the fatty oily fish. The bitter-sweet spicy note at the end was divine.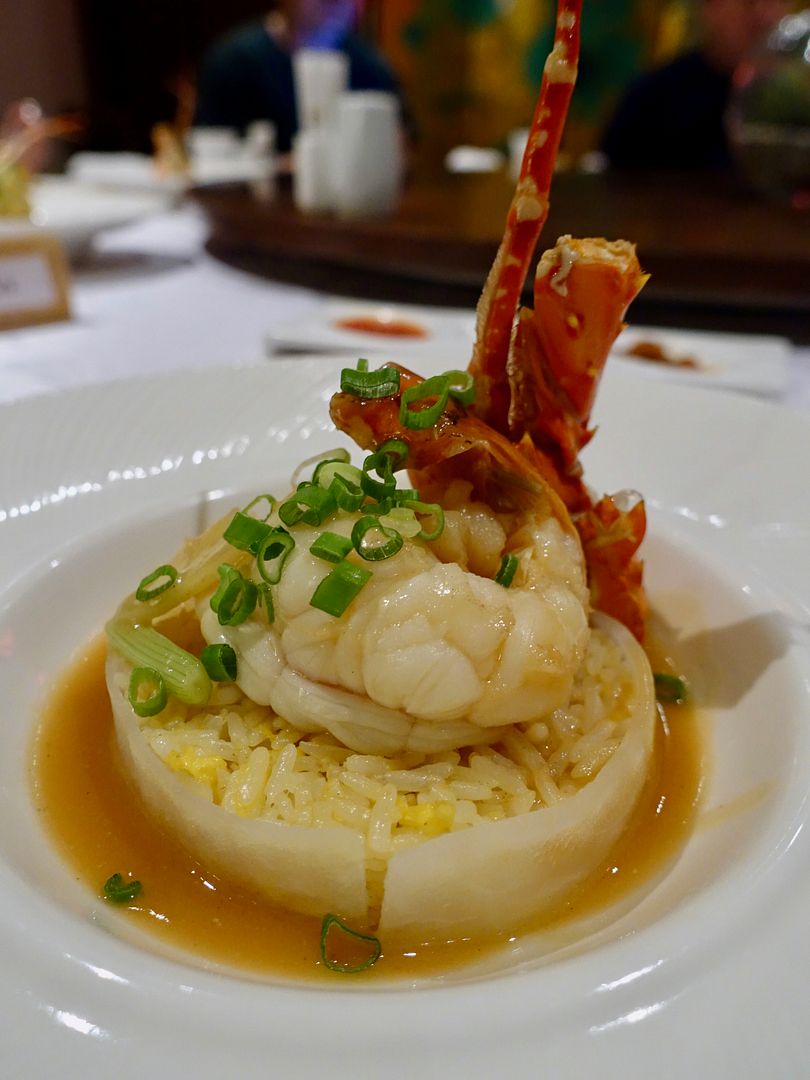 You can't possibly be on a carb-free diet when faced with Hai Tien Lo's Wok-fried rice with lobster and ginger spring onion. The wok hei in the rice was perfect and actually all i needed was the lobster bisque and superior stock broth that came with it. Honestly the flash-fried live lobster was just icing on the cake.
To end the night, the newly added Chilled Lemongrass Jelly and Lime Sorbet will refresh your palate with invigorating flavours of lemongrass, fresh lemon and lime.
I really enjoyed the new menu at Hai Tien Lo! The refreshed menu is extended to Hai Tien Lo's four set lunch menus and six set dinner menus, prices starting from $58++ and $88++ per diner respectively. Regulars, fear not! Your favorites are probably still on the menu but now there's an opportunity to discover new favorites!
Hai Tien Lo
7 Raffles Boulevard Singapore 039595
Pan Pacific Hotel Level 3
Tel: +65 6826 8240
Daily: 11.30am - 2.30pm. 6.30 - 10.30pm