Man Fu Yuan New Menu 2019
I've always been a fan of Man Fu Yuan's fine dining Cantonese dishes and there's more reason to love it now. Executive Sous Chef Aaron Tan is the new chef helming the kitchen and he has introduced a collection of 13 signature dishes. The essence of the MFY brand is still upheld even with the contemporary looking dishes.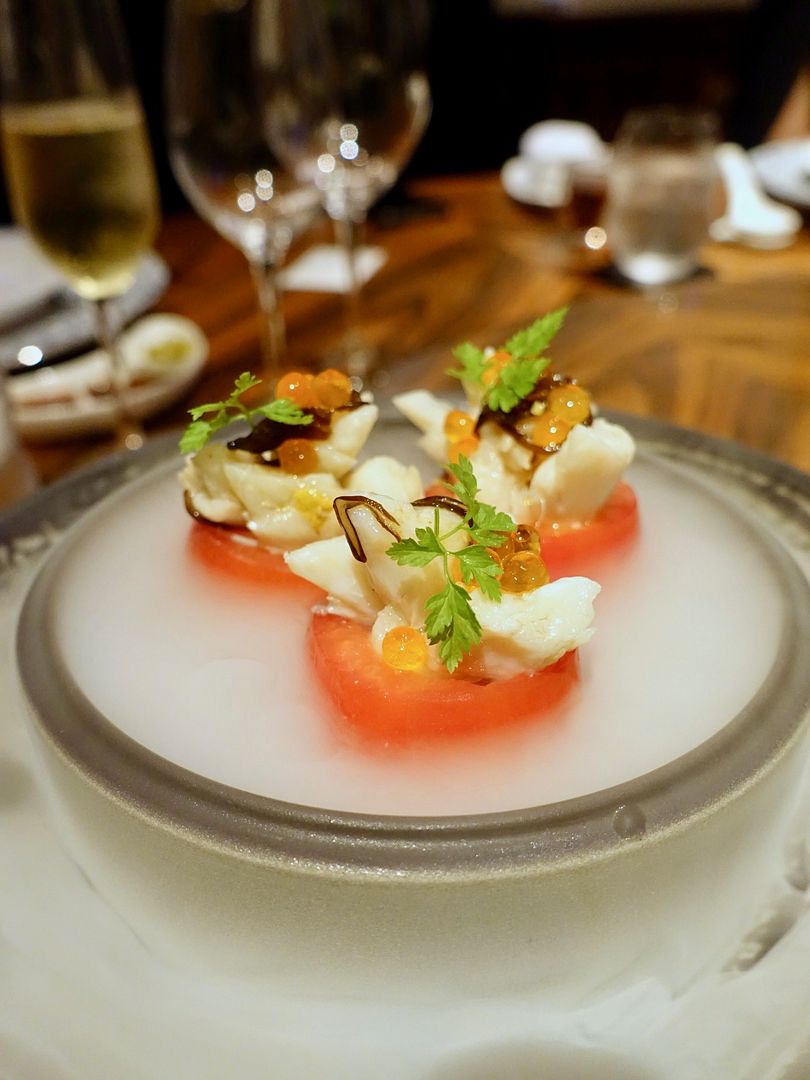 We started with a "floating" Roma Tomatoes ($18/serving) stuffed with chunks of crab meat and ikura roe. This cold appetizer refreshed our palates with bursts of sweetness from the fruit and seafood, and accents of sourness from the yuzu and plum dressing. The tea-infused smoke wasn't just for show, the light scent also helped to reinvigorate us after a long day at work.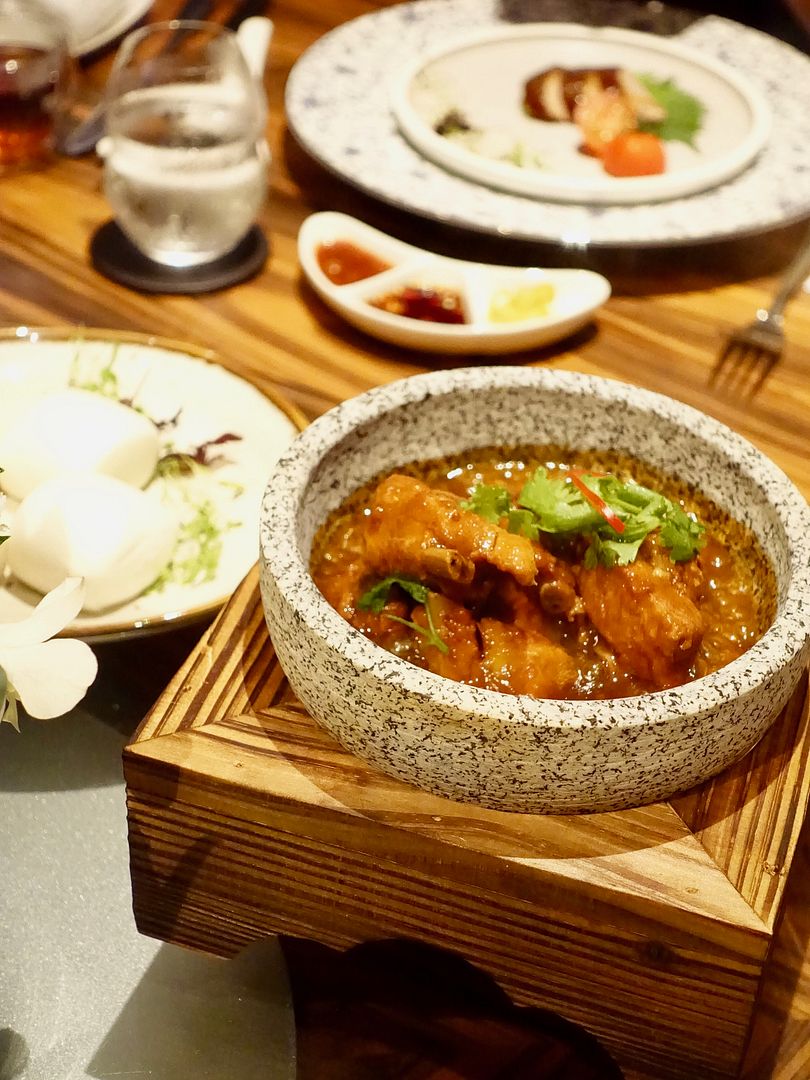 We became fully present at the meal when the Slow-braised Pork Ribs with Steamed Mantou ($36/serving) was served. The medley of sizzling red sauce certainly woke us up. Short pork ribs were braised in an array of Chinese spices, herbs and red glutinuous rice, which works as a natural colour enhancer for the The meat was served on the bone but came off with a light pull of the fork (or a stir of the spoon). I enjoyed the light savory herbiness of the dish, which was balanced by the sweet fluffy buns.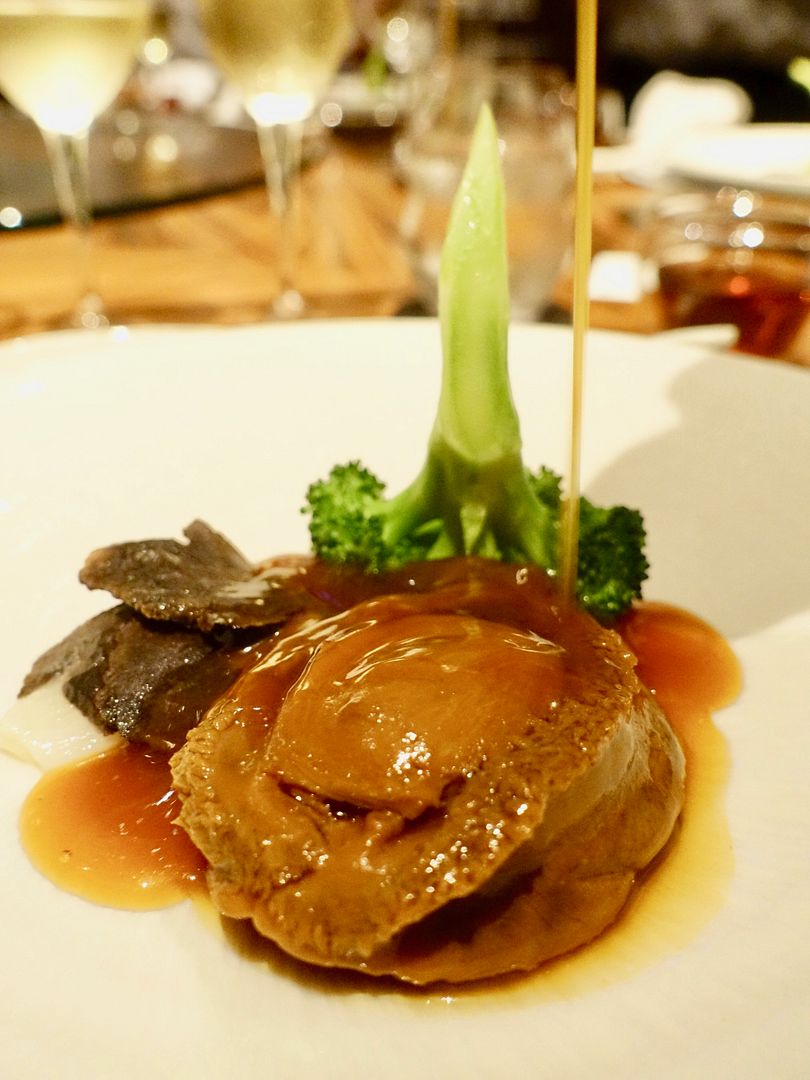 Perennial Cantonese classics are still served, including the new Braised Three-Head Abalone, fish maw, black truffle, broccoli ($128). Expect the usual fine standards of MFY. The meat was very tender and well flavored, having gone through 6 to 8 hours of braising.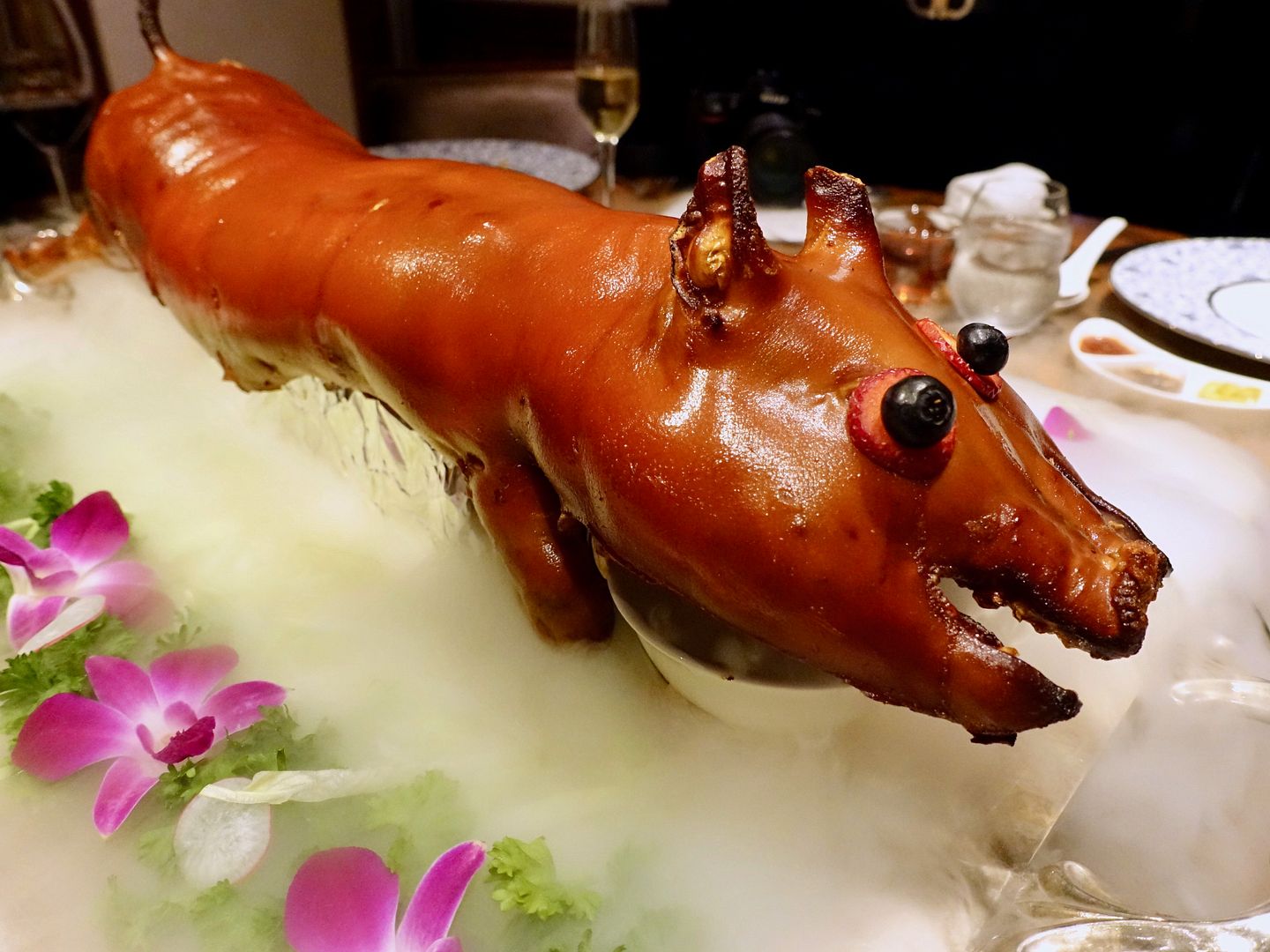 My 2 favorite dishes were the
Deep-fried Lobster
and the
Roasted Suckling Pig with Five Grains Glutinous Rice
.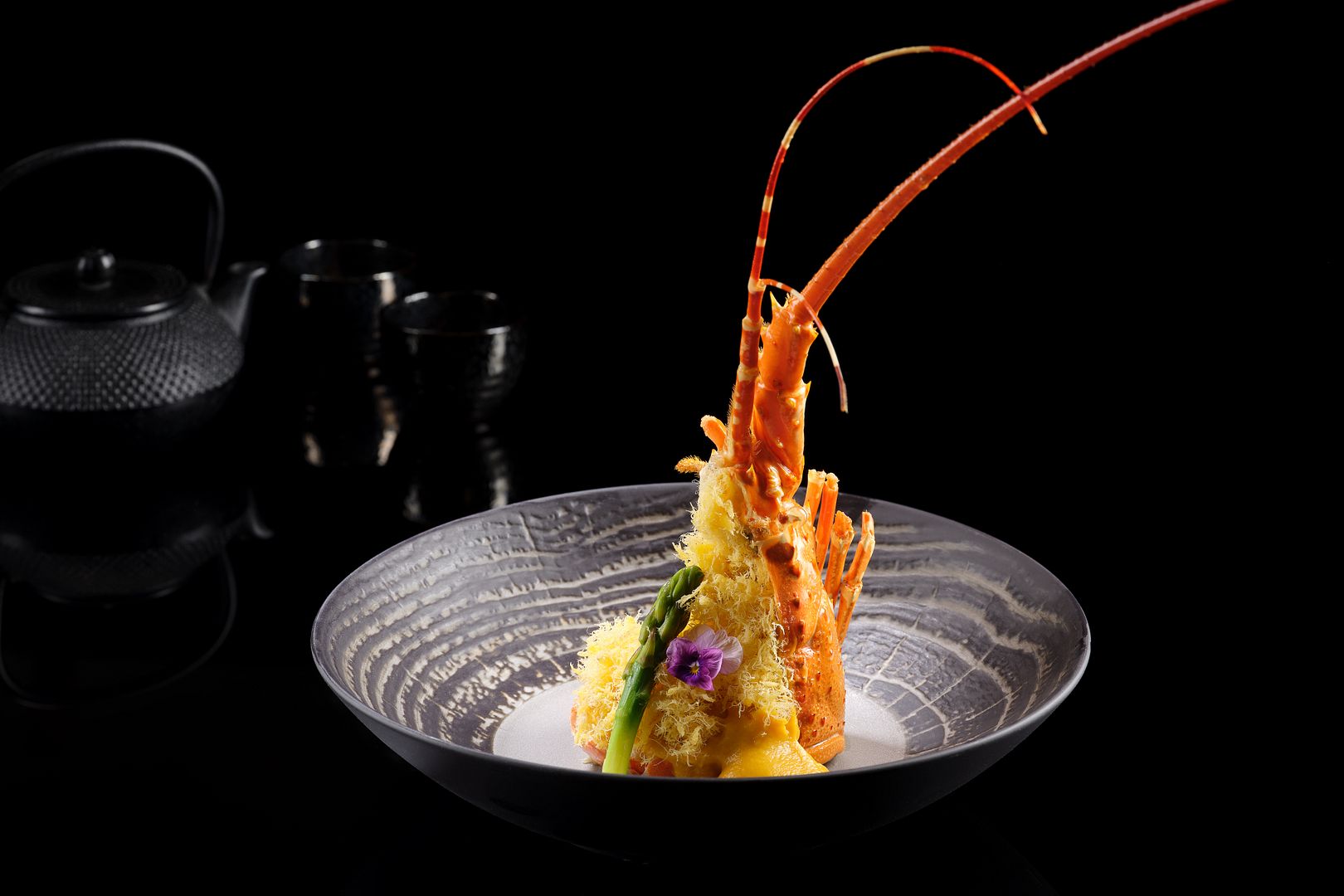 The lobster comes from a local farm so freshness is guaranteed. After undergoing flash frying, it is tossed with a creamy pumpkin, fresh milk and planta. A fluffy egg floss is also added for texture but it does more than that! The web of egg helped to pick up all of that glorious buttery sauce to go with the juicy seafood.
Last but not the least, a super generous bowl of Double-boiled Premium Bird's Nest in Almond Cream, and preserved mandarin orange ($98/pax). If you're wondering what's with the exorbitant price, well there's 70-80g of pure bird's nest in this dessert. Trust me it's worth it. I'm not a fan of almond cream at all and when i saw the menu, i was thinking why anyone in their sane mind would ruin bird's nest like that. Well i was wrong. The almond cream wasn't all that strong tasting so it's acceptable to a almond cream hater like me. It was actually pretty good. I actually finished all of it!

For this year's Dragon Boat Festival, Man Fu Yuan has six varieties of handcrafted bamboo leaf-wrapped Chinese rice dumplings available for takeaway and for dine-in from till 7 June 2019. Making its debut this year is the Lao Gan Ma chilli sauce chicken rice dumpling ($13.80nett) that features tender chicken and shrimps blended with the famous Chinese piquant condiment, ensconced within flavourful blue-marbled glutinous rice dyed naturally using butterfly pea flower. There's also a new Hakka preserved vegetables rice dumpling ($13.80nett) that showcases unctuous braised pork belly and sweet, crunchy preserved mustard vegetables tucked within a soft pillow of glutinous pearl rice.
80 Middle Rd Singapore 188966
Level 2, InterContinental Singapore
Daily: 11.45am - 3.30pm, 6.30 - 10.30pm