Park Regis #Sginsiders Heritage Food Trail 2019
The best way to experience Singapore is through its food imho. Honestly there's nothing much to do in Singapore other than to eat really. Park Regis Singapore is currently offering guests their #sginsiders trail which takes them on a walking heritage food tour around Chinatown from now till Oct 2019. Put on your walking shoes and make sure you hit the ground running hungry. Every Saturday at 9.30am, the walking tour brings guests to four famous homegrown food spots, all within a short walk from Park Regis.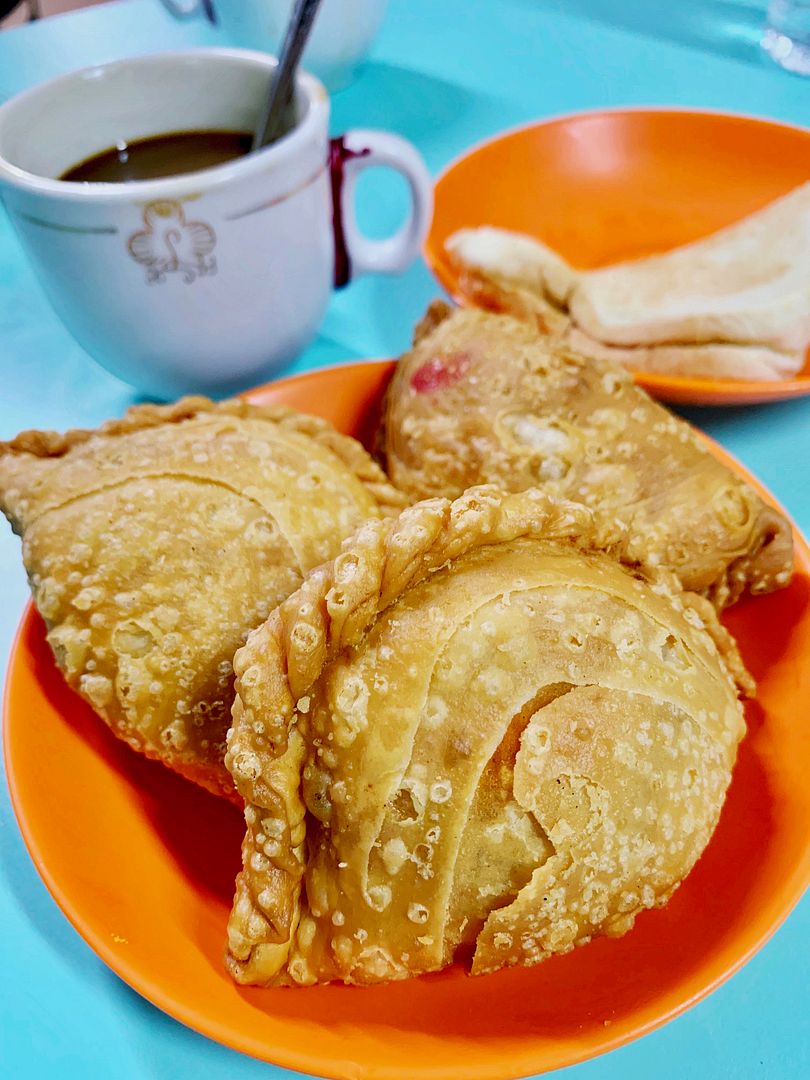 The tour starts off at Hong Lim Market and Food Centre, where we had the local Singaporean breakfast set of kaya toast and a cup of 'kopi or teh' (local coffee or tea). While kaya toast isn't anything special to locals (we get Yakun toast everywhere), the experience was quite nostalgic. Seriously when was the last time you actually had toast at the hawker center? Also, we got to try the Tanglin Crispy Curry Puff (#02-36). This stall has been around for decades and they've been hand making their crunchy puffs for decades now. Expect crunchy flaky puffs stuffed with a variety of fillings such as chicken, sardine and otah.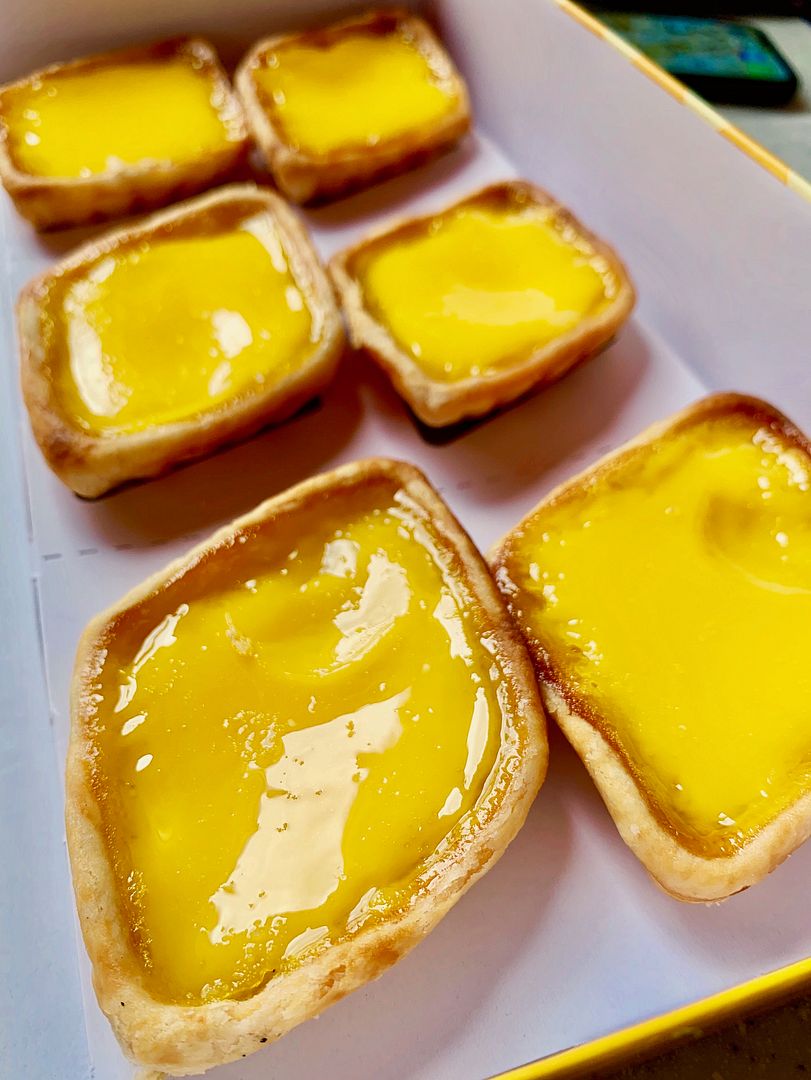 I was super excited about the second stop, which is the 83-year-old Cantonese pastry shop,
Tong Heng
! Before egg tarts were made trendy by foreign imports from Hong Kong i.e. Honolulu and Tai Cheong, Tong Heng was already serving their famous diamond-shaped egg tarts. The egg to tart ratio is extremely high and i'm always amazed at how that thin crust could hold up the wobbly custard. Escape the hot Singapore weather and enjoy the piping hot and crispy egg tart in Tong Heng's air-conditioned space. Yes you can dine-in at Tong Heng now! Other than egg tarts, there are also other traditional bakes like char siew sor, wives' biscuit etc.
Next stop, we go deeper into the heart of Chinatown to Mei Heong Yuen Dessert. I've been patronising this store since young and they do a variety of Chinese desserts like nut pastes, double-boiled desserts, and also snow ice bowls. I'll let you in on a secret, the rice dumplings here are quite good! You can buy them home for steaming later btw, which is what i do every now and then.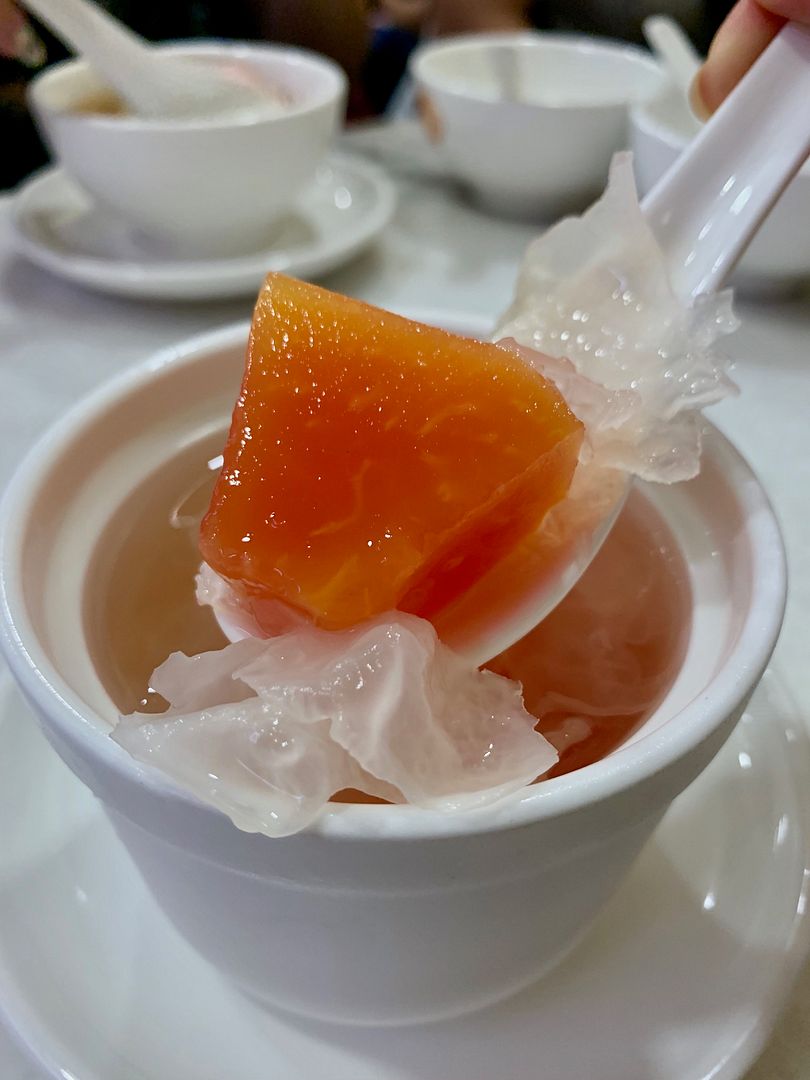 The tour ends at Lim Chee Guan, a famous Bak Kwa (barbecued meat jerky) store. Come during Chinese New Year and you will not get to taste anything until hours later. The stall started back in 1938 and has been winning hearts since. Needless to say, i bought myself a packet to munch on after. In my excitement, i did not take any photos. :P
The tour features more sweets than savories. Well fret not because there are plenty of food options in this area. So don't be afraid to go exploring. Just make sure you save some space from earlier!
The #sginsiders Heritage Food Trail will be available to guests as part of the #sginsiders Staycation Package which runs till October 2019. Starting at S$218++, the package will include the following:
- Complimentary access to #sginsiders Heritage Food Trail held every Saturday morning, 9.30am - 12.30pm
- Complimentary daily buffet breakfast for up to 2 pax
- Late check-out until 3pm (subject to availability)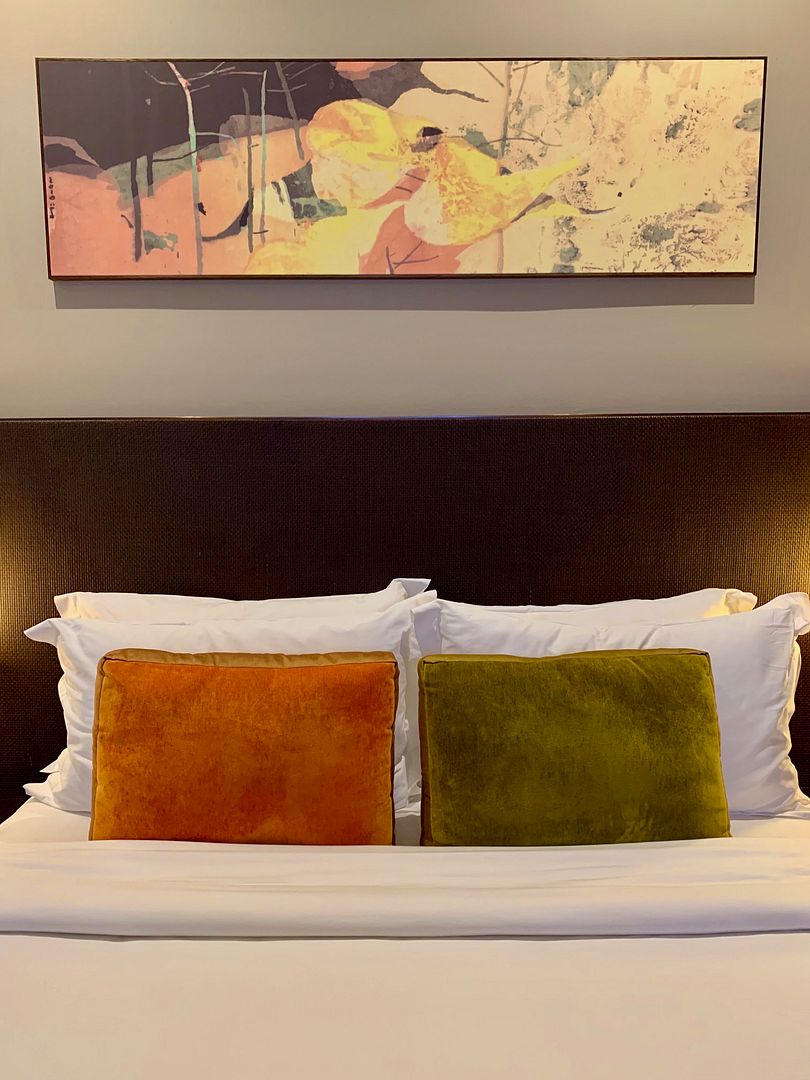 The hotel isn't very big but it's all about the location. Other than the heritage sites in Chinatown, Park Regis is just across nightlife central Clarke Quay. Feasting and drinking options are plenty! To work off the calories, the hotel has a decently equipped gym and a proper sized swimming pool.
Use code FOOD20 when you book directly from Park Regis Singapore's website and get a 20% off. the #sginsiders Staycation Package with complimentary access to the food trail. Offer ends 30 Jun and is only applicable for Fri-Sat stays.
23 Merchant Road Singapore 058268