Antoinette at Millenia Walk
As French patisserie Antoinette bid farewell to its Mandarin Gallery outlet, its move to Millenia Walk is a warm welcome by the working crowd in the area, who gets to indulge on fresh bakes, sweet treats and savoury bites, all day everyday.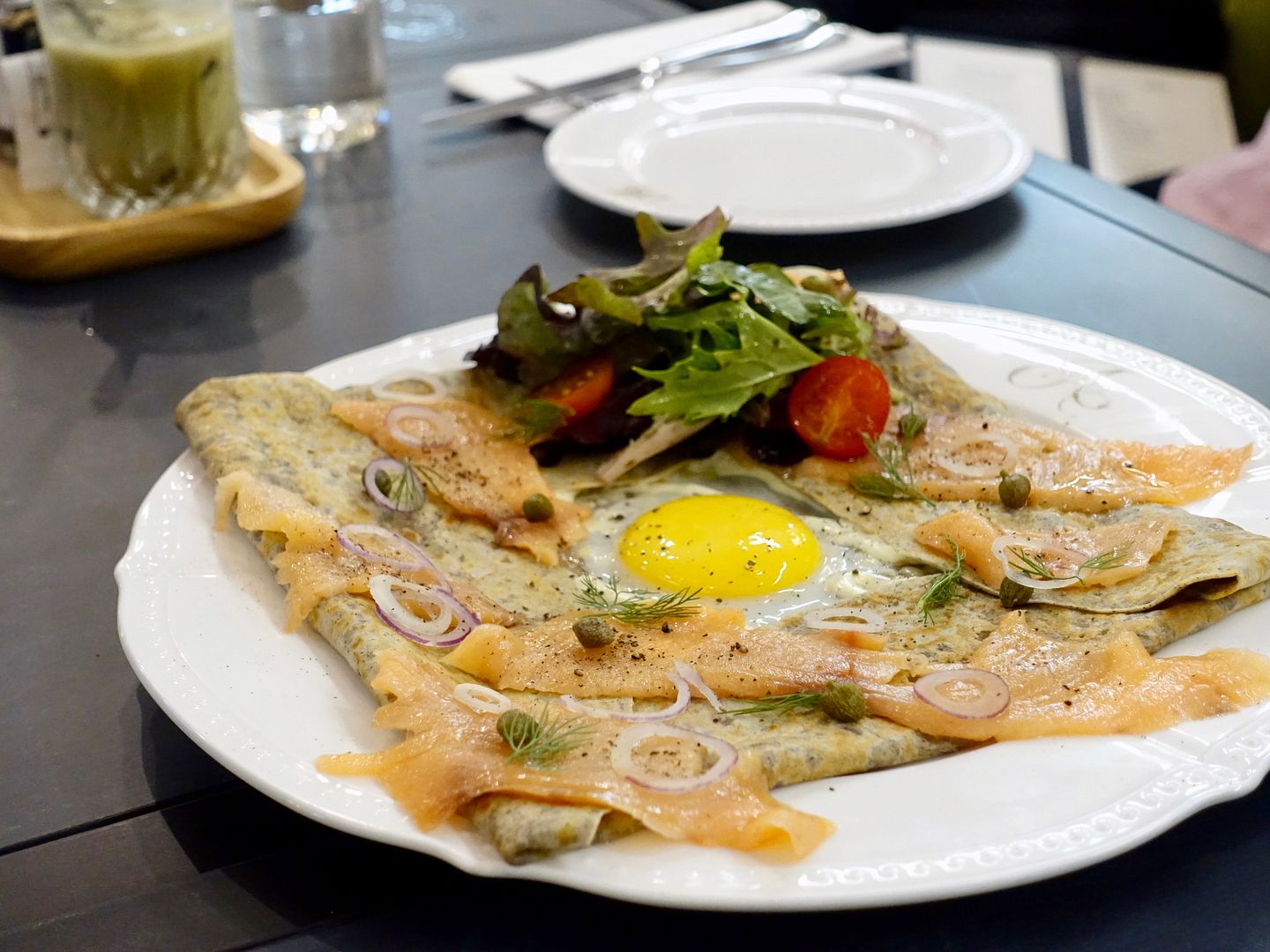 Pick your spot, be it under the sun (i mean skylight) in the 'al fresco' area along the atrium, or tucked tucked away in a cosy corner in the store, and then be ready to watch the world go by for a bit. New to the Millenia Walk outlet are French-style savoury crêpes and weekday-specials, the Le Menu Petite Déjeuner (a simple breakfast menu) and Le Menu Sandwich (classic European sandwiches) that are exclusive to Millenia Walk.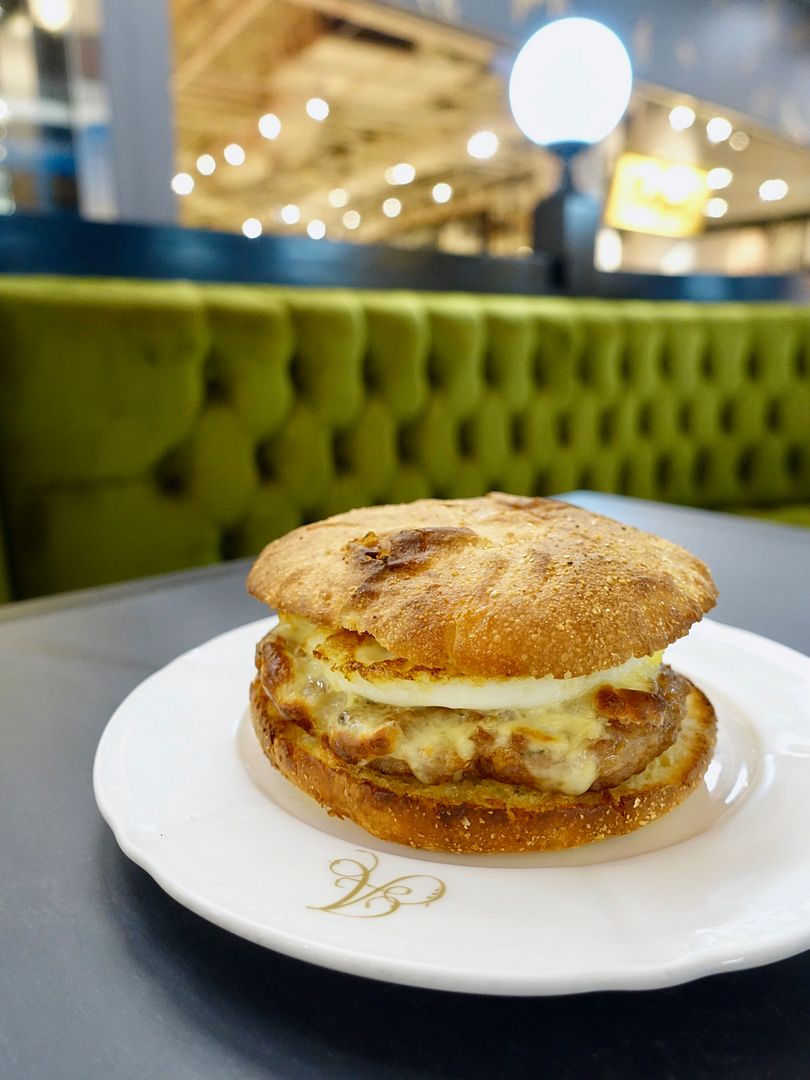 For a quick grab and go, other than Antoinette's signature Pure Butter Croissants ($3.5) and Pain Au Chocolat ($3.5), i highly recommend the Egg Muffin ($5) which is way better than MacD's FOR SURE. The housemade pork sausage patty is incredibly juicy and wholesome, with zero additives. Topped with cheddar cheese and a sunny side up, it's sandwiched between a housemade muffin which is amazingly fluffy and buttery inside and woah i love that crunchy crust it has. How is this only $5??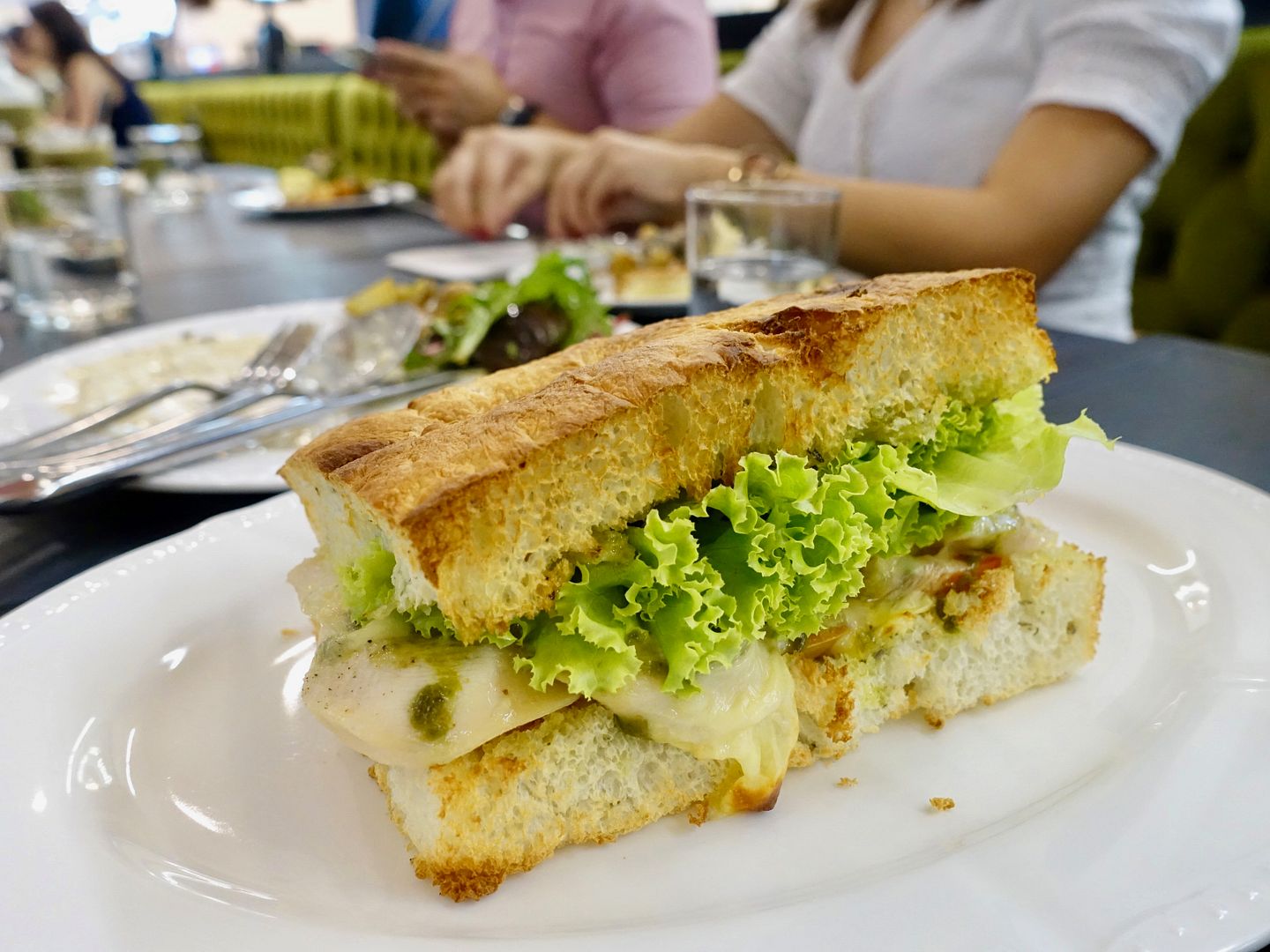 The
Italian Focaccia
($8) is also an easy sandwich to eat on the go. You can't go wrong with pesto butter and cheese, plus some juicy sous vide chicken. I love the herby mix and it certainly provides a hearty start to the day. An extensive range of traditional European and Japanese-style breads are freshly stocked daily for a convenient snack at the desk too.
If you have a little more time, may i suggest that you just sit down and enjoy the Ondeh Ondeh Kaya Toast with pandan kaya and gula melaka on Italian ciabatta. This is no ordinary kaya but pandan kaya done the French way. Gosh that smooth consistency of pastry cream is simply delectable and i so want to run into the kitchen to bottle some of this goodness. Slabs of French butter, gula melaka syrup and fleur de sel adorn the toast and the combination is just mouth-watering. Best $6 paid for kaya toast ever.
The Scrambled Egg ($10) is the Big Breakfast that you need, served with creamy eggs and a sausage mushroom gravy with potatoes and sourdough.
Savory crêpes are also available through the day. These classic French treats of thin buckwheat pancakes are skillfully prepared and paired with a range of savoury fillings. I enjoyed the Nordic ($18), a smoked salmon crepe with a lovely light chewy pull. I'm glad that the smoked salmon used here isn't too salty.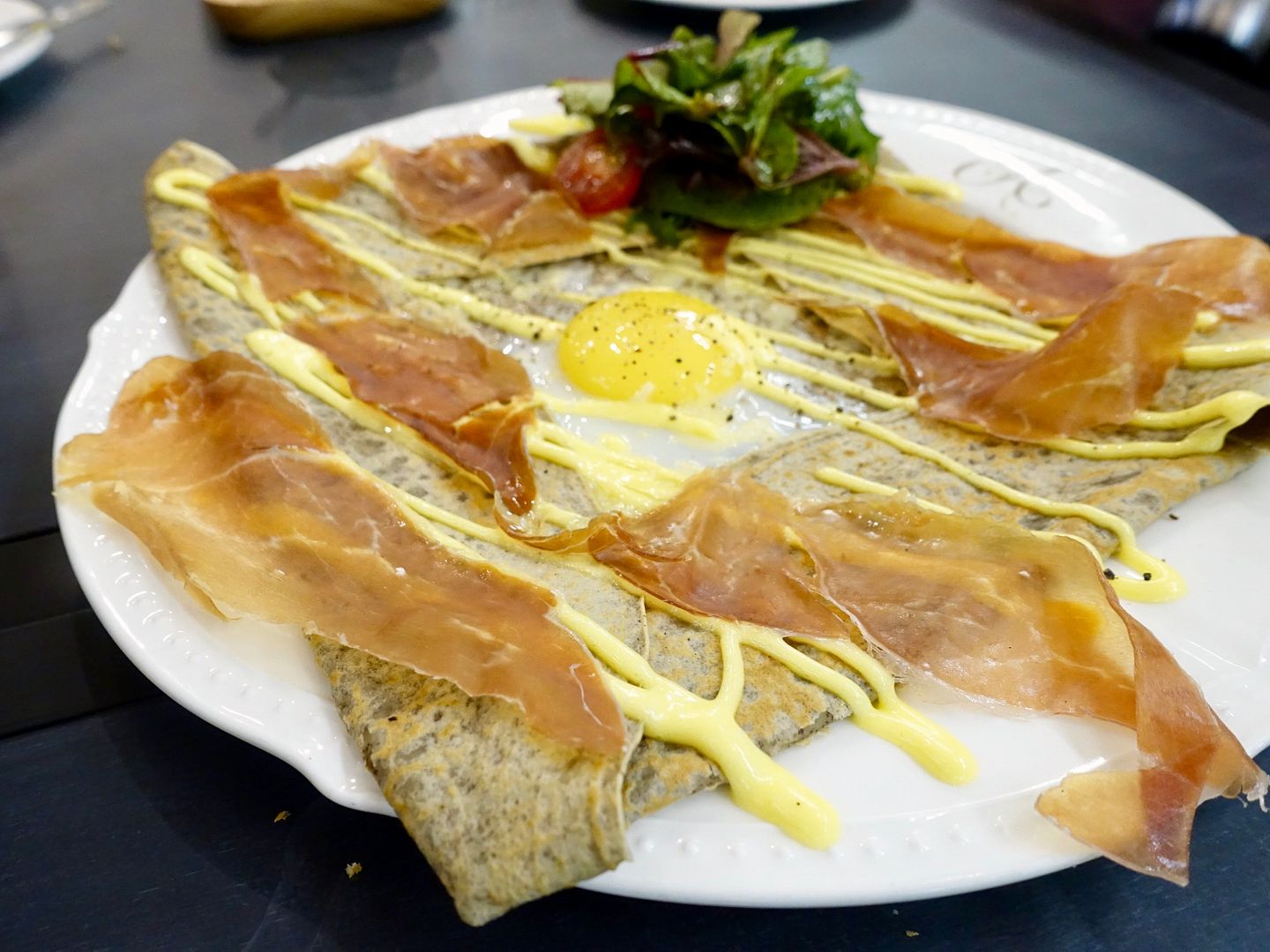 The Sierra ($18) is your typical ham and cheese crepe but Serrano Ham is used instead, with a variety of cheese, and drizzled with Hollandaise sauce and topped with a sunny side up.
If you're up for some Japanese flavours, try the okonomiyaki-inspired Tokyo ($18) with roasted chicken, cheese, nori and katsuobushi (bonito flakes). I would stick with the actual okonomiyaki though as this was a little dry when i tried.
Other heartier items on the menu include the Schiacciata ($18), a flatbread stuffed with camembert, pecorino and truffle for light bites and the Wagyu Beef Cheek ($28) tagliatelle with truffle foam.
Sweets are available here of course, including Antoinette's recently-launched range of soufflé pancakes, which is all the rage now. While i enjoyed the condiments and Earl Grey Chantilly cream of the Earl Grey Bubble Tea ($14) pancake, i didn't quite like the sticky undercooked texture of the pancake but that's just how soufflé goes. Am i the only one who doesn't quite like the dessert? Oh well, to each her own.
For more sweets, there are the classic Antoinette desserts.. Oh yes you i'm talking about you my forever love dear Antoinette ($11, $48, $96). I love your lemony Bergamot Earl Grey infused milk chocolate mousse which is given the lovely crunch from your tea crumble and biscuit. I digress. Anyhow, there are plenty to choose from.
Next thing to do is to convince Chef Pang on an Antoinette breakfast kiosk concept around the island. It'll sell better than Hotcakes i bet!
30 Penhas Road Singapore 208188
Millenia Walk 9 Raffles Boulevard #01-28 Singapore 039596