Day to Night at The English House by MPW
Sans the millenials, do you guys remember the start of the cafe wave in Singapore and how brunch was all about English Breakfasts and Eggs Benedict before it's about Smashed Avo on Toast or Soufflé pancakes? As i cut into my Instagram-perfect Eggs Benedict at The English House by Marco Pierre White and that sunset orange trickled down those pearly whites, i was reminded how the Eggs Benedict will always be an oldie but goodie. Is this what old people do? Reminisce?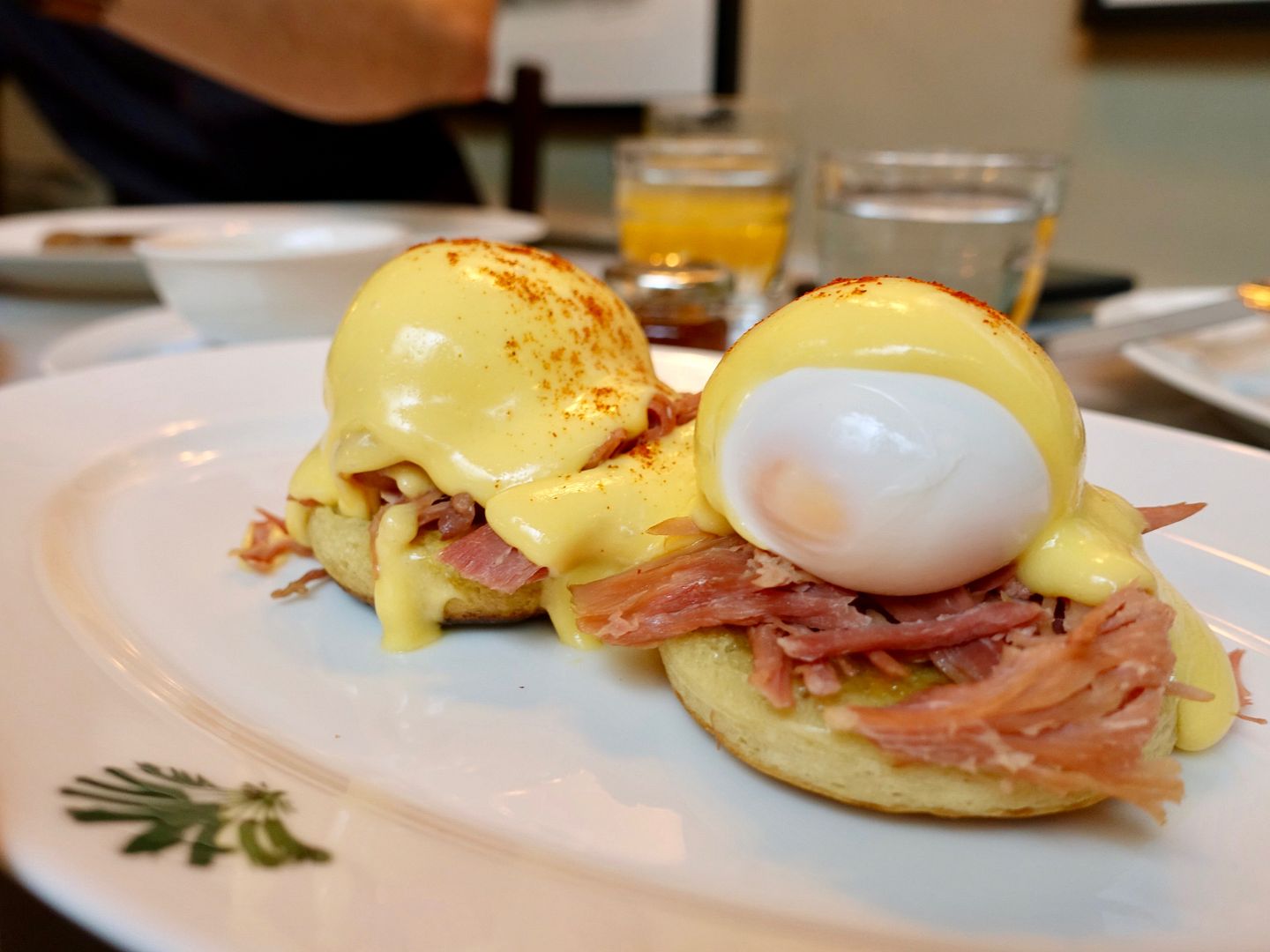 Anyhow, The English House is now serving traditional English breakfast items daily (except for Mondays) in their gorgeous colonial house. Daytime is the best time to get a good look inside the restored conservation building filled with quirky English curios and pop art, and also a touch of local kopitiam/old medical hall furniture.
Breakfast starts with a basket of complimentary freshly baked sourdough with French butter and your choice of coffee, tea or juice. Proper yes sire.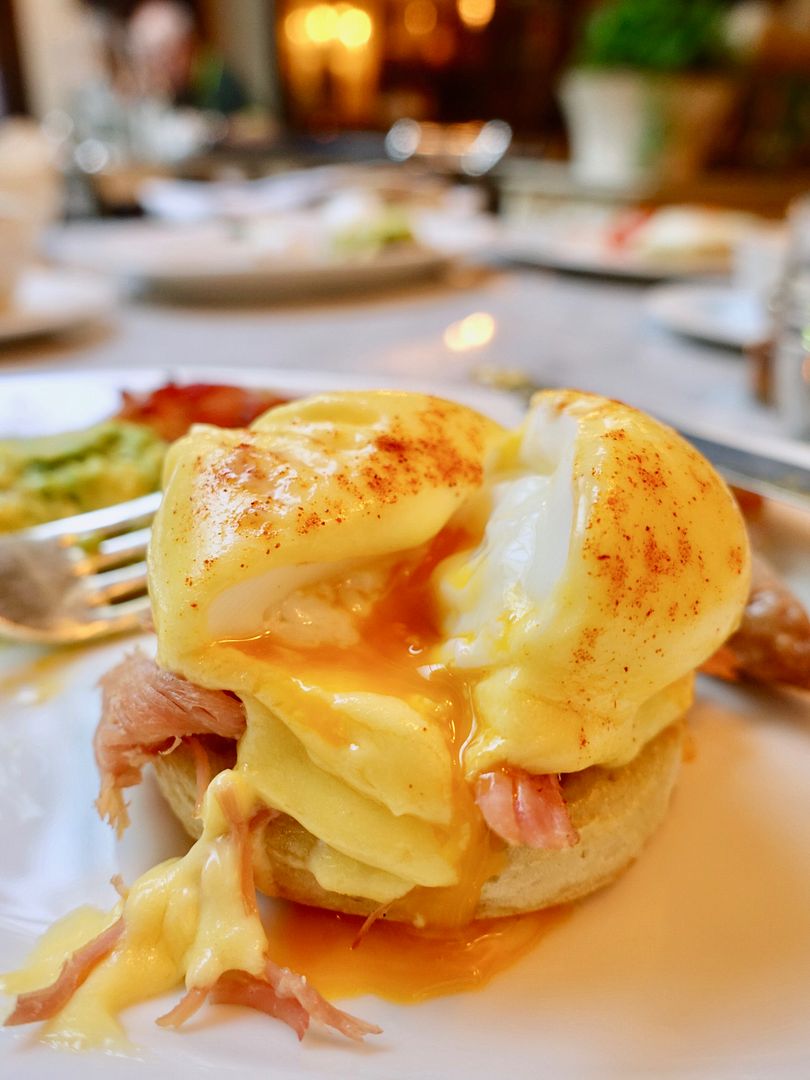 Since i got you thinking about the
Eggs Benedict
($20), here it is, the perfectly round eggs with a curtain of bright and lemony, rich and smooth hollandaise. Trust me when i say this is one of the best Egg Benedict out there currently. Of course the English got it right. The round Japanese egg sits on top of some juicy shredded Wiltshire ham, which provides a lovely saltiness to the dish. As the yolk explodes, the viscous liquid is soaked up by the pillowy muffin. DAYUMS. This reminded me why Eggs Benny is an evergreen brunch dish.
For those who can't decide and wants everything, the Traditional Full English Breakfast ($25) is the answer to your greed. It has everything- crispy bacon, juicy pork sausage (it doesn't taste like those commercial nonsense), free-range sunny side up, and homemade buttered crumpets.
For the millenials who much have their Crushed Avocado with Coriander on Toast ($18), well, you can have it here too. The avo is citrusy and creamy, but honestly i don't see what's so special about this brunch dish in general. And thankfully the coriander that was promised in the name of the dish came up short and i wasn't assaulted by the pungent herb. I'm not sure who would be disappointed though. Unless you're one of those who would voluntarily go for a coriander hot pot.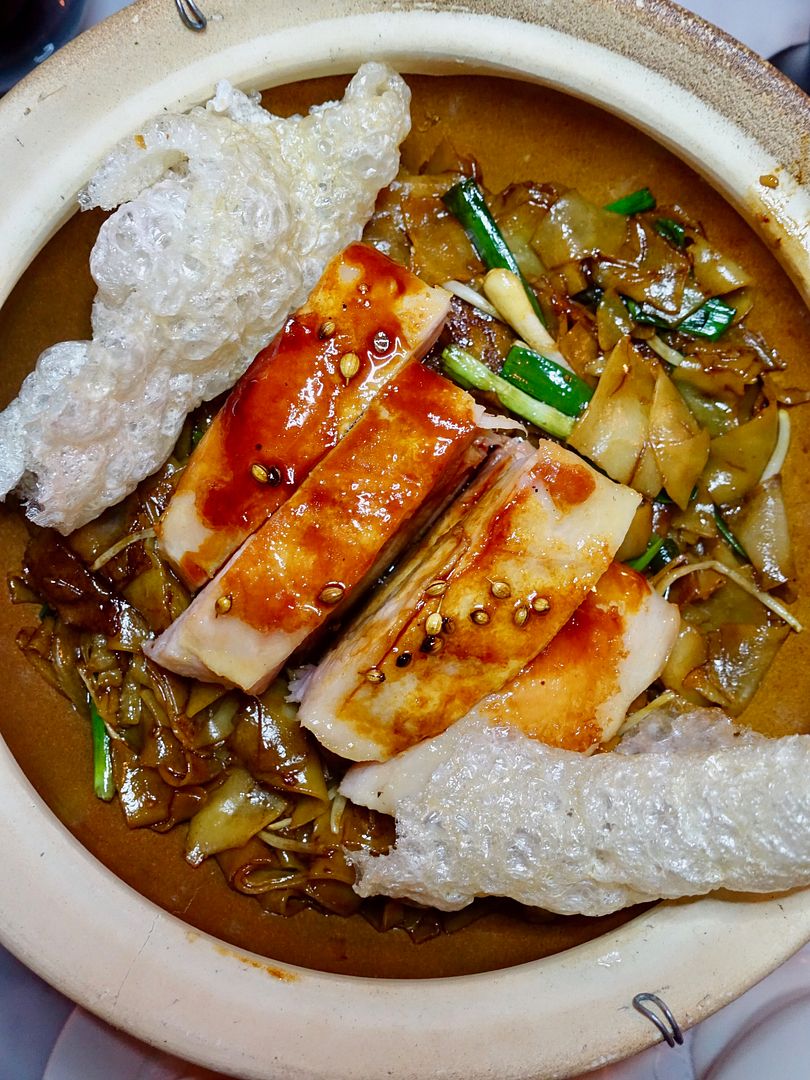 I've actually had dinner at the English House months back but didn't find time to write about it. Dinner is traditional English fare but there is a touch of Singapore in some dishes. Again, be prepared for massive portions so it's quite perfect for sharing (best if it's in a group bigger than 2).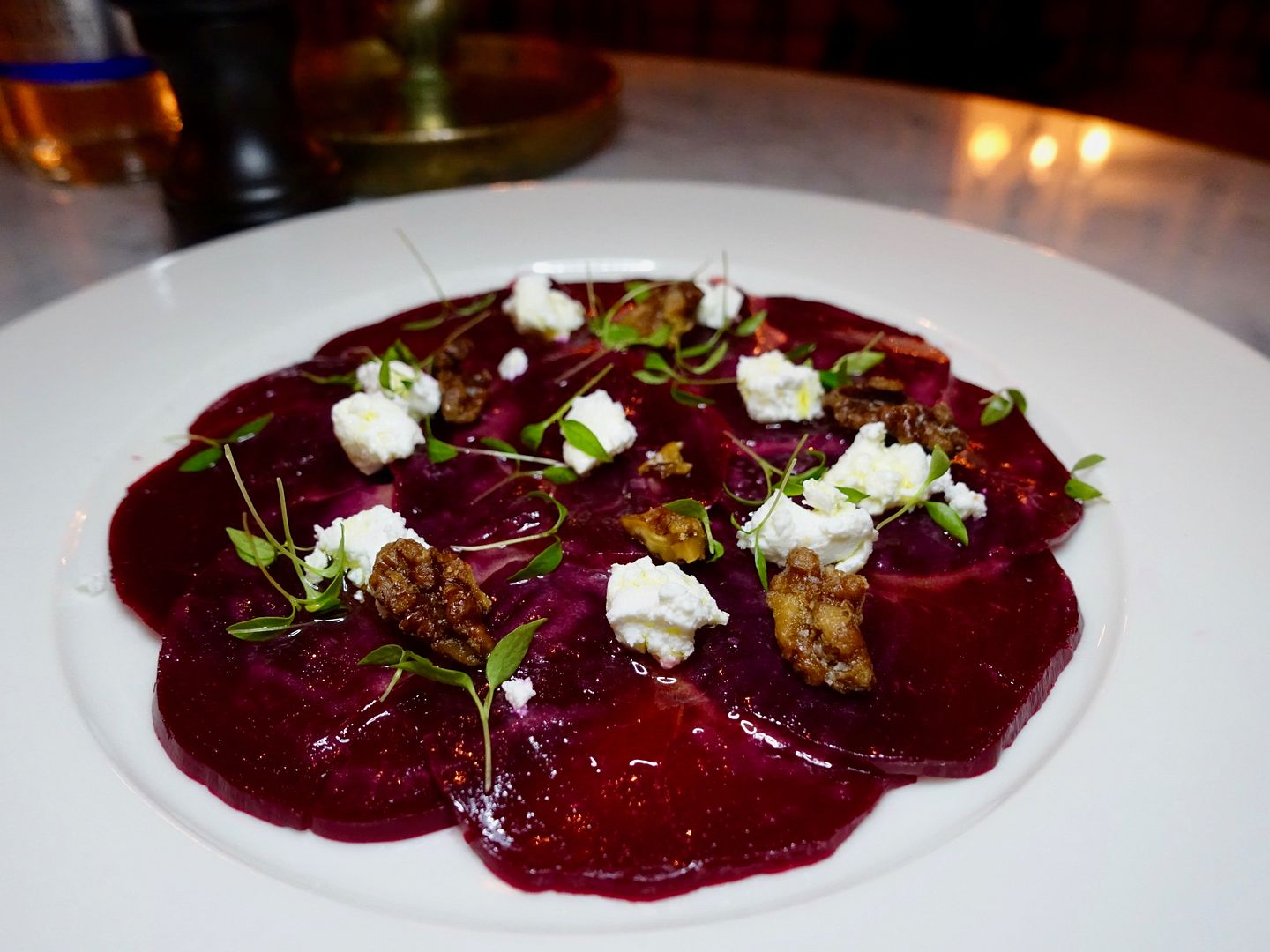 We had 2 starters to start, a seasonal beetroot salad with ricotta and candied walnuts. It looks and sounds simple but simple was good. The beetroot were sweet and juicy without too much of the typical earthiness.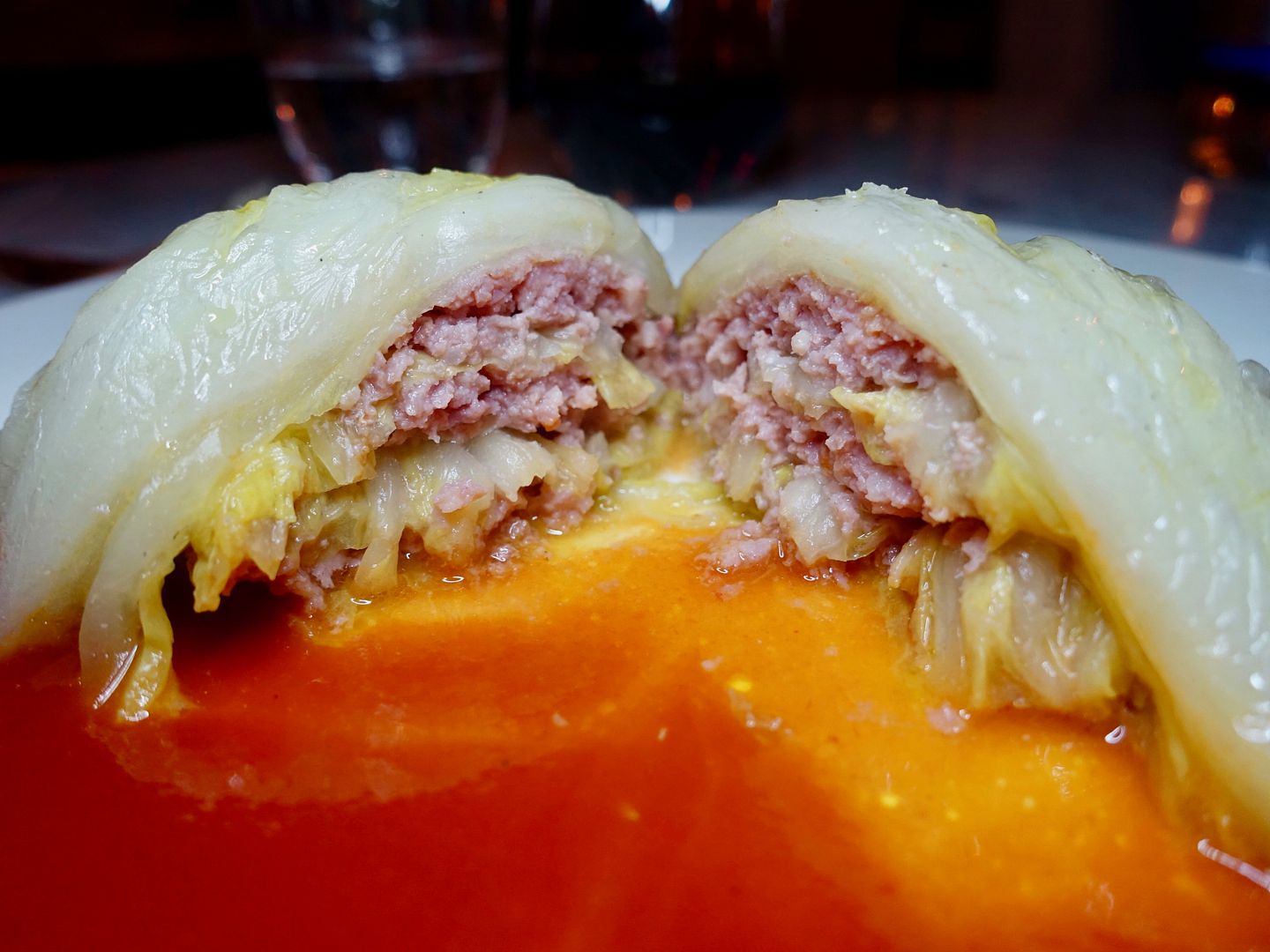 Mr White's Stuffed Cabbage ($28) wouldn't be out of place in a Chinese home actually. It's kind of like the Lion's Head with some tomato sauce. Steamed cabbage leaves are wrapped over a ball of minced pork, and served with a tangy sweet housemade tomato sauce. Very comforting i must say.
We struggled with the menu options actually but one thing for certain, we were always going to order the Honey Roast Belly Pork Marco Polo ($68) or for easier reference, a Pork Chop Claypot Hor Fun. Yeah i know what you're thinking, how would an Ang Moh know anything about hor fun right? Well he knows. Man that slippery rice noodles is cooked in an excellent dark sauce and have this lovely wok flavor to it. Instead of small pieces of pork lard, you get 2 slabs of pork crackling that you can eat on its own or break and stir into the noodles. The pork chop is also immensely thick and juicy. I had one slice and i was full from it. The silky apple sauce is the 'English' to the otherwise Asian dish. While the menu indicates that it serves two (Caucasians probably), it's actually for four Asian people.
We were stuffed but wanted to try the desserts regardless. All desserts are priced at $22. We were torned between the poached pear (because it sounded light), and the tiramisu, and yea we went with the latter because tiramisu! It was pretty good. Honestly i was too full to enjoy it.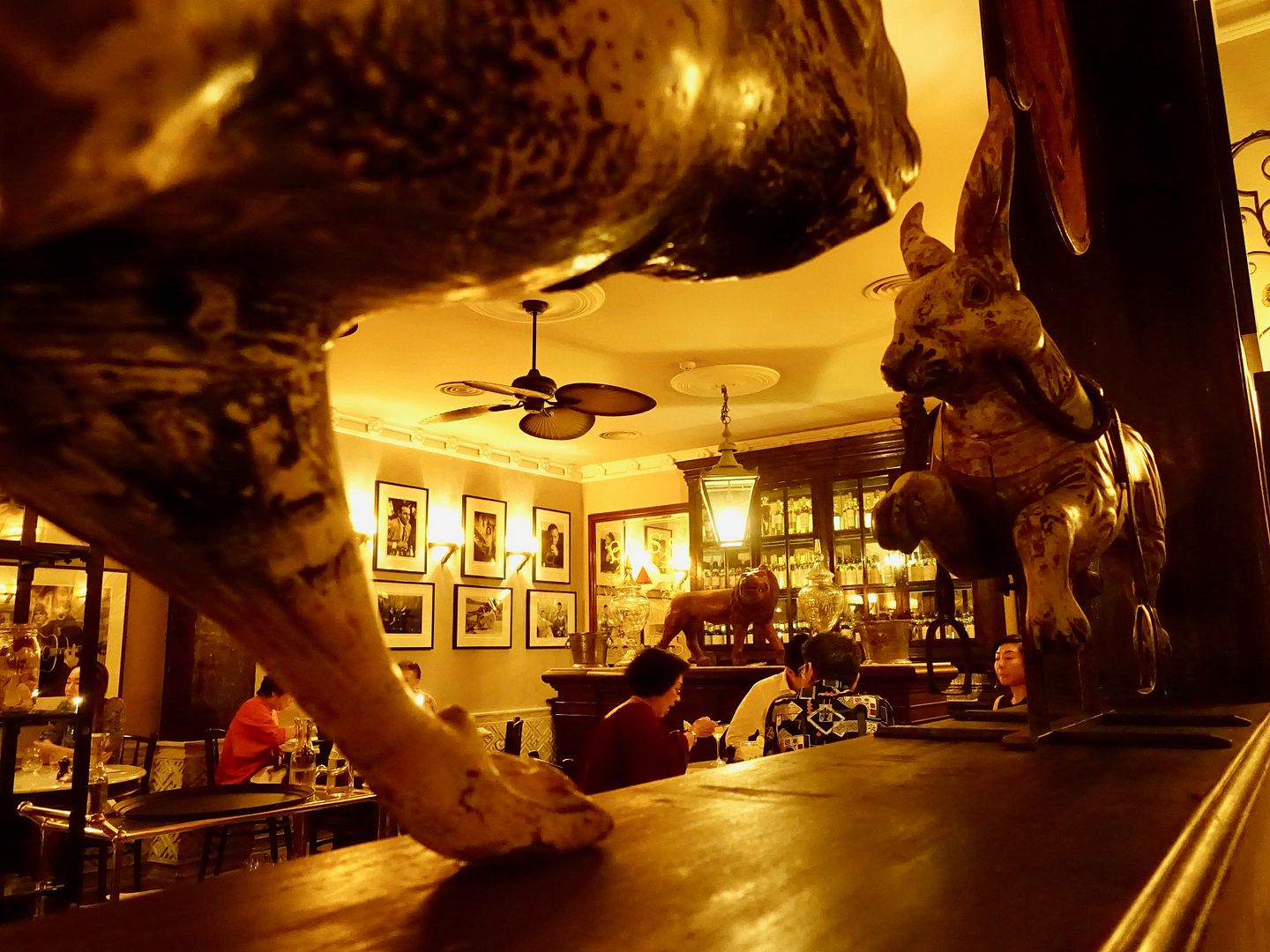 I do quite enjoy The English House by Marco Pierre White. I've had nothing but great service on the 2 occasions that i visited. It's quite a good spot for a cosy brunch or a group dinner.
28 Mohamed Sultan Road, Singapore 238972
Tel: +65 6545 4055