Fratelli Italian Restaurant, Resorts World Sentosa
Tucked in a corner of Festive Walk, Resorts World Sentosa, Fratelli is an Italian Restaurant run by two brothers from the second generation, family-run 3 Michelin-starred Da Vittorio in Lombardy, Italy. Triple twinkles! Fratelli offers two different dining experiences—a Pizzeria and an evening Trattoria. While Fratelli Pizzeria has a cozy and relaxed ambience good for a hangout with family and friends and serves gourmet pizzas, pastas, antipasti and desserts; Fratelli Trattoria is elegant and has an open-kitchen concept and offers only a dinner menu that has a modern take on Lombardy cuisine.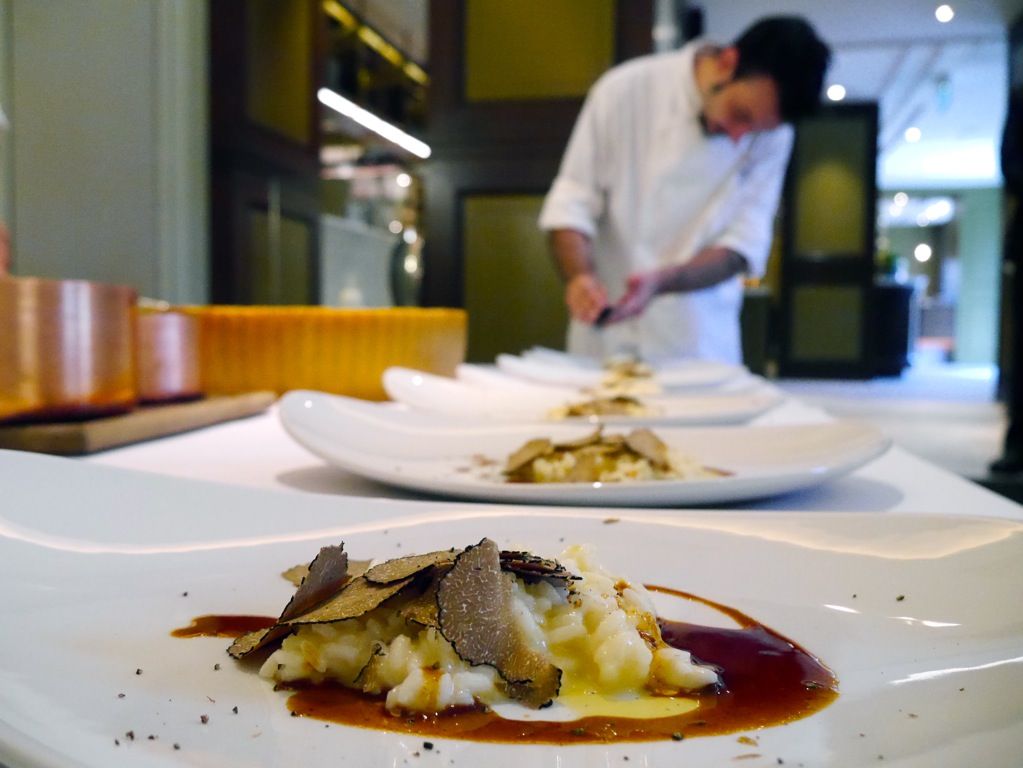 Presenting the flavors of Italy is Chef de Cuisine Davide Bizzarri, who takes the reins when the Chef brothers are not visiting. Some of the items at Fratelli:
The bright pop of apple and capsicum compote and sweet masala with balsamic highlights the pan-seared 150g foie gras escalope in Scaloppa di Fegato Grasso, salsa al Marsala, Composta di Mele e Peperoni ($48).

Where's the cheese? Hyped by the big wheel of Parmigiana in which the hot risotto was stirred before my eyes prior to serving, I was disappointed to have barely identified the cheese with the palate. I guess the emphasis is on the black truffles in Risotto Parmigiana Riduzione di Vitello & Tarufo Nero, but I ain't complaining!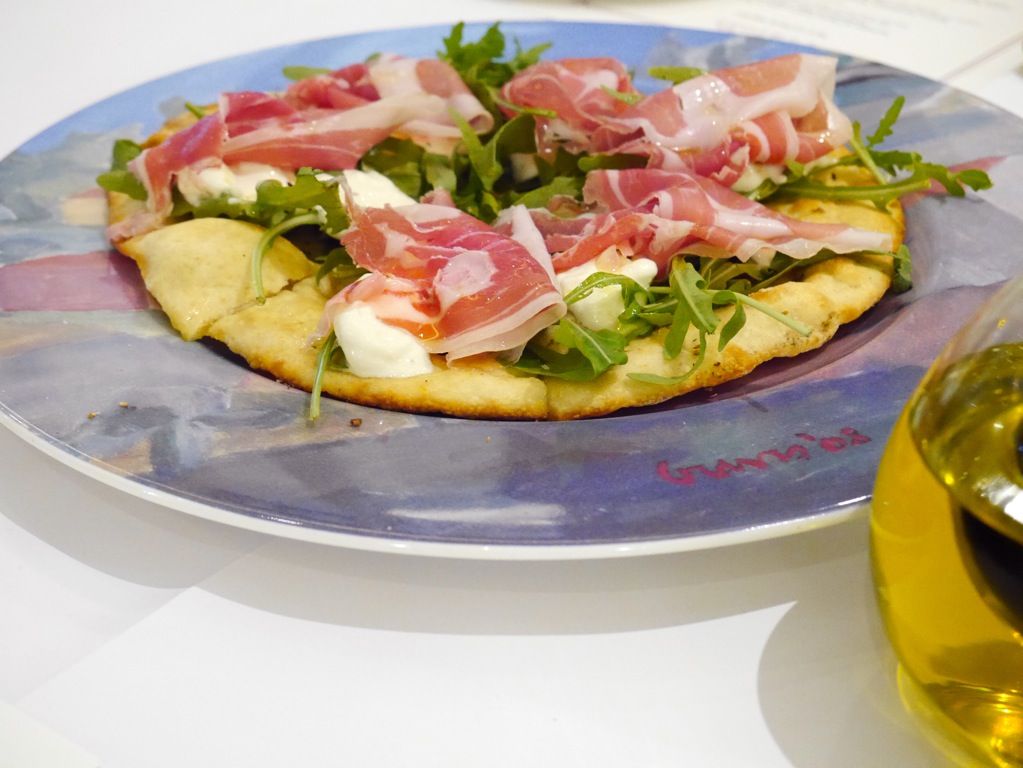 A no frills pizza,
Pizza Bianca
($26) is a true slice of Italy—Puglia's soft Burrata from the 'Artigiana' Cheese Factory, 20 months Aged Parma Ham 'Pio Toisini' and rucola salad on freshly baked focaccia. The ingredients are flavorsome enough that you probably will not notice that there is no base sauce.
Coddle the special someone with Merluzzo In Giallo ($42), a beautifully pan-seared Atlantic cod fish fillet with a coat of aromatic herb 'granita'. The blended mix of oregano, black olives and squid ink adds savory dimensions to the sweet succulent fish that is a delight on the tastebuds. The Sicilian yellow tomato coulis and Scarmorza cheese could have been left off the plate and the fish would have still shone.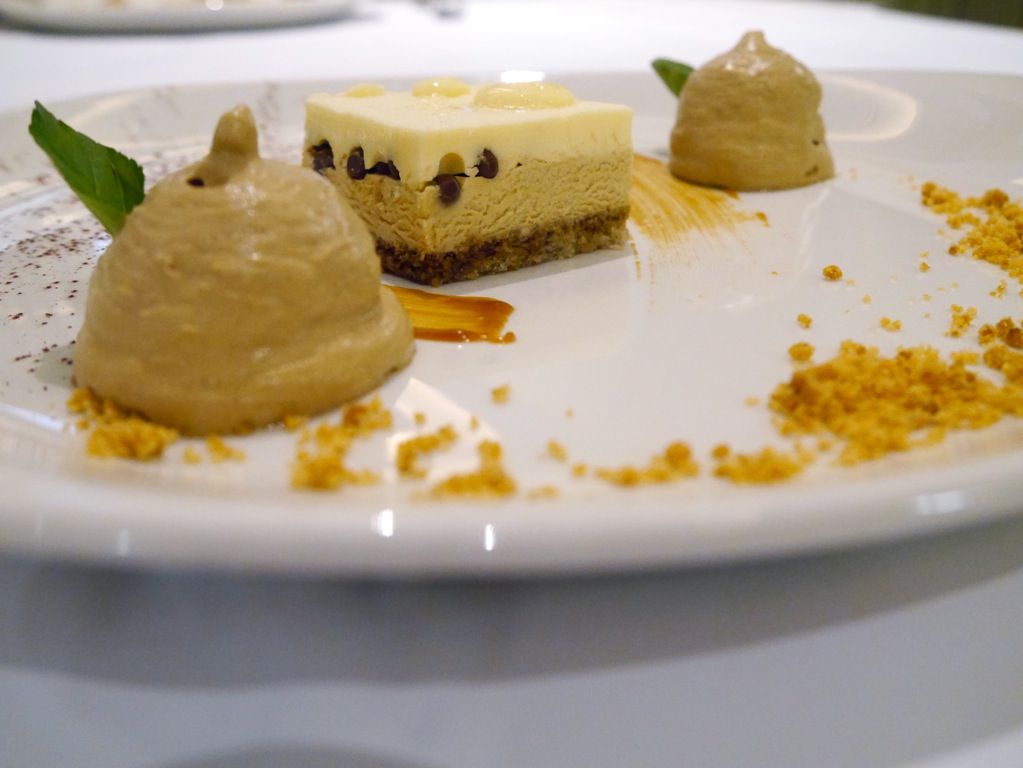 A modern interpretation on the classic tiramisu, Tiramisu moderno ($18) expresses the key flavors in different forms—a tiramisu cake with creamy espresso mousse and crunchy chocolate balls.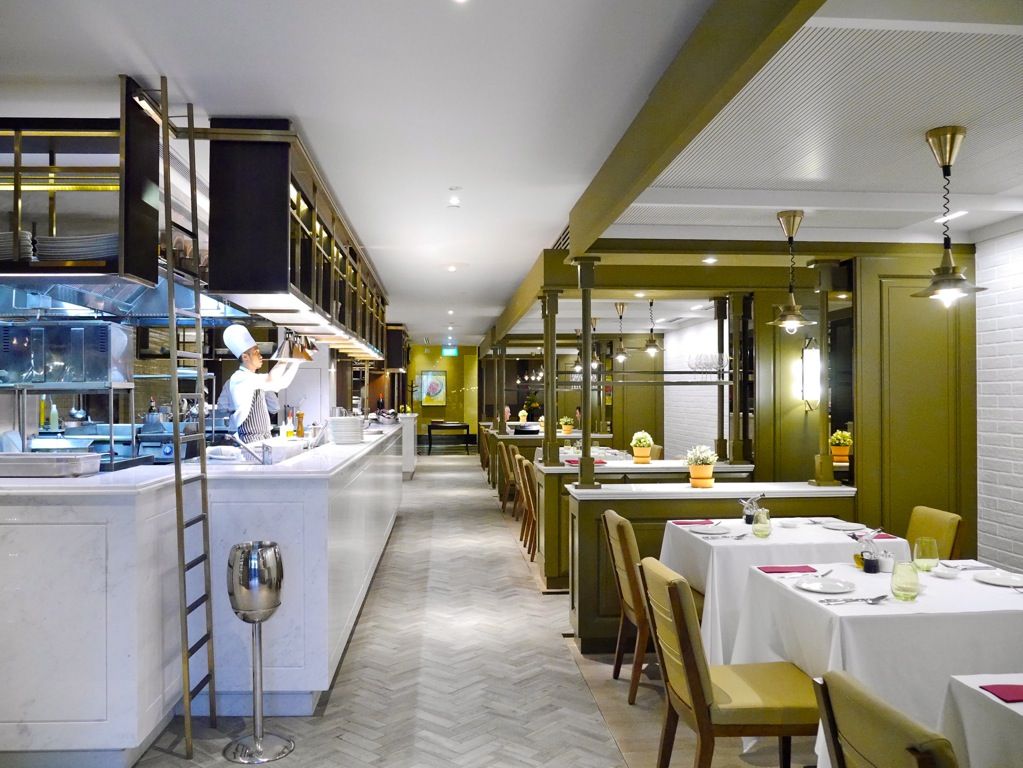 Fratelli
offers quality food but is somewhat lacklustre in execution. With Joel Robuchon just round the corner, I'd rather sashay over for that extra oomph, or if i may, the three twinkles.
-Zen
Fratelli
Resorts World Sentosa Level 1, Festive Walk (next to Hotel Michael)
Tel: +65 6577 6688
Pizzeria: 12-2.30pm (Lunch); 2.30-6pm (Pizza only; Sat, Sun and PH); 6-10.30pm (Dinner)
Trattoria:
6-10.30pm (Dinner)
Closed Tues